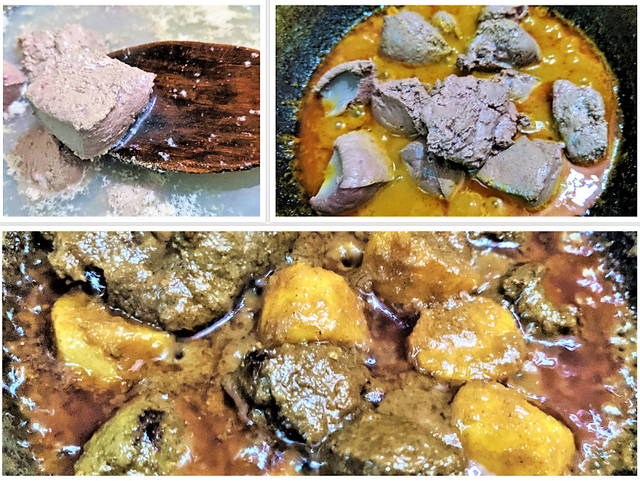 Don't freak out! Just say, isn't it look delicious?
I don't know if you ever tasted Beef liver. People eat it as a curry or stir fry it. It's bizarre, I know. Many will not accept the taste of it. But here in my country, it's a delicacy. The taste is not like meat nor fish or any other thing. If you are the first time, it will taste really wired to you, also it has a wired blood-type taste. I wouldn't say I love it but I occasionally eat it.
So let's see how to make spicy beef liver curry!
What we need?
Beef liver 1/2 kilo
Vegetable oil
Onion slices
Ginger, garlic paste
Garam masala (cinnamon, mace, peppercorns, coriander seeds, cumin seeds, and cardamon pods)
Salt, sugar
Turmeric powder, chilli powder
Green chilli
Potatoes (optional)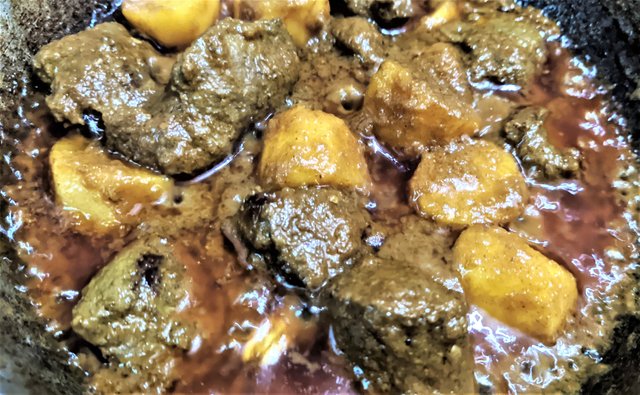 Direct from the pan!
How we can make it?
Make medium slices of the liver. Boil them for 5 minutes. It will help to get rid of the blood and blood-type taste also.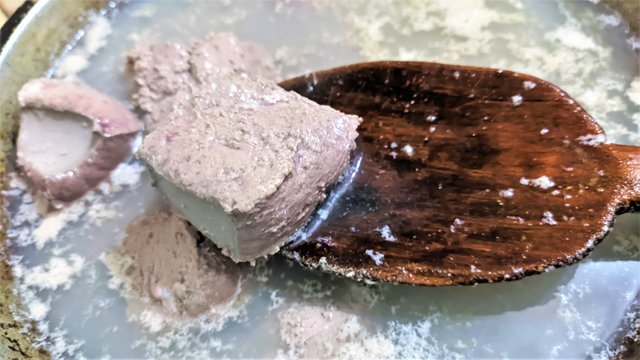 It will look like this after boiling
Cook the masala mix. Put vegetable oil and all the other ingredients I have mentioned above. The garam masala may seem much, so if you don't have anything available to you, just skip it. But don't skip the major ingredients like onion, ginger, and garlic!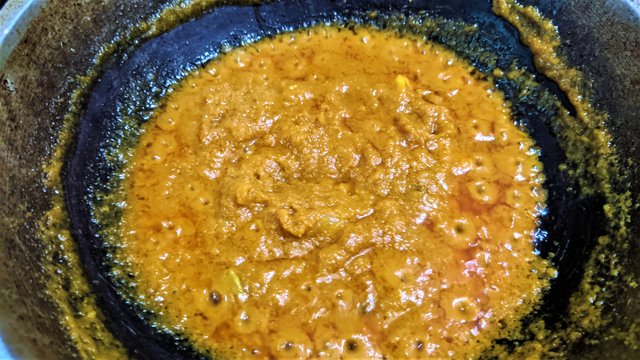 Add the boiled liver slices and cook for another five minutes.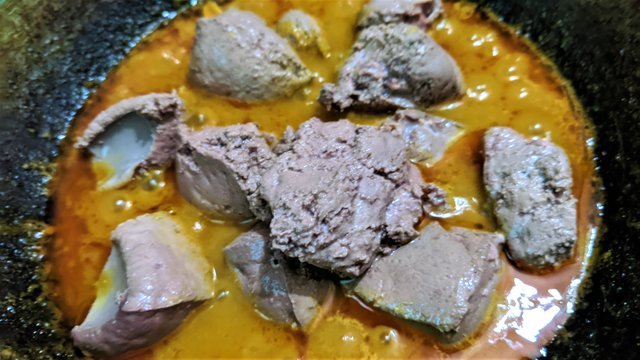 I love to add some potatoes. You can skip this if you want. You have to put it after five minutes. Cook it for another five minutes in medium heat. Don't add any water till now.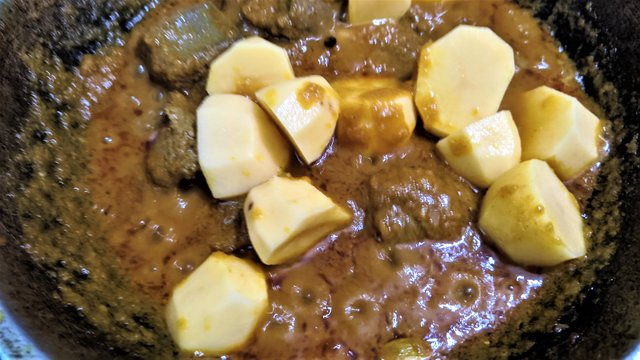 Now, add some water and cook it for like 30 minutes. Put the lead on and mix it with a ladle after a few minutes.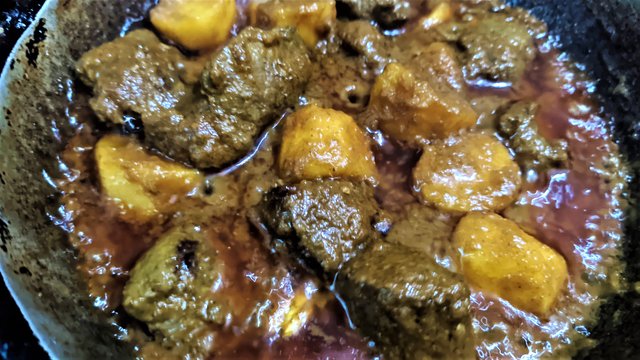 When the oil comes out on the top, it's done.
So, that's it. Now it's ready to go with rice or roti. The process is a bit complicated compared to other curries. But as I was saying it's a delicacy so I think it's worth it. I hope you liked my recipe!
THANKS FOR YOUR LOVE AND SUPPORT!
Much Love
Who I am?
I'm a Happy and Proud stay home Mom of a toddler boy.
I'm a life & nature enthusiast, I love to learn human psychology, I'm a 'Book worm' and very introvert but also love to travel. I'm trying to live mindfully and most importantly, I'm a positive learner.

Find me on other Social Places
Twitter Discord
Proudly supporting