Recovering from illness, I'm really super paying attention to what we eat at the moment, and to be honest, some of the healthiest and tastiest food out there is Indian inspired. In the cold of a southern Australian winter as Europe melts in the heat wave, hearty, hot and spicey dishes warm the soul and the belly, and the spices in our bowls have a medicinal quality that helps us overcome the winter malaise that has us tardy to rise and subject to continued illness.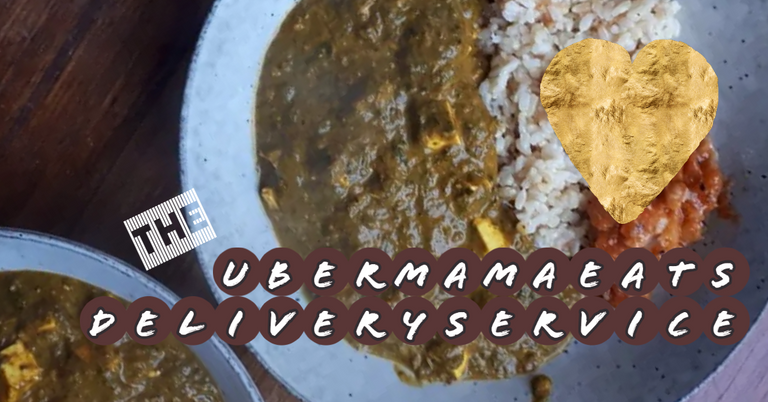 This week's favourite I've run down to my son, who's isolating at his girlfriend's rural property ten minutes away. He came down with COVID the week they were meant to move house, which wasn't the best timing. Still, it gave me a chance to be Mum.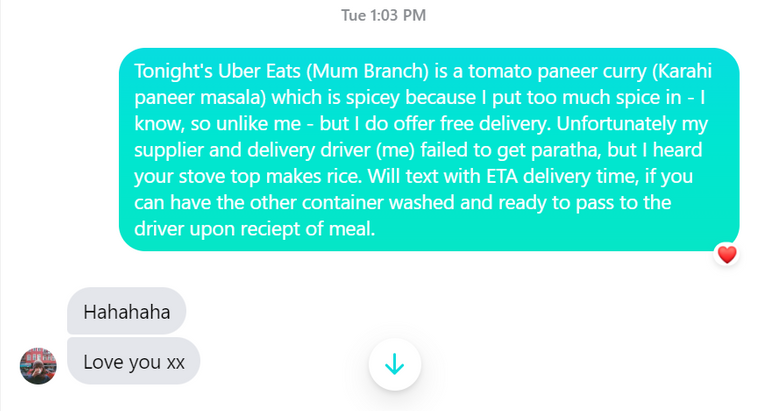 My version of kitcharee is simple - my mother used to make it, so I just do it the way she did. Think equal red lentils and brown rice - to serve two, I used half a cup of each and three cups of water, thrown in the rice cooker with stock, a huge handful of spinach, and a tablespoon of spinach. Kitcharee is an ayurvedic recipe and you'll find all kinds of versions online, including ones with coriander, cumin, turmeric, ginger, curry, and garam masala. Since I had most of these in my paneer masala, I didn't bother putting them in the kitchari. It's such a simple, lovely, creamy dish that works perfectly with the tomatoey curry.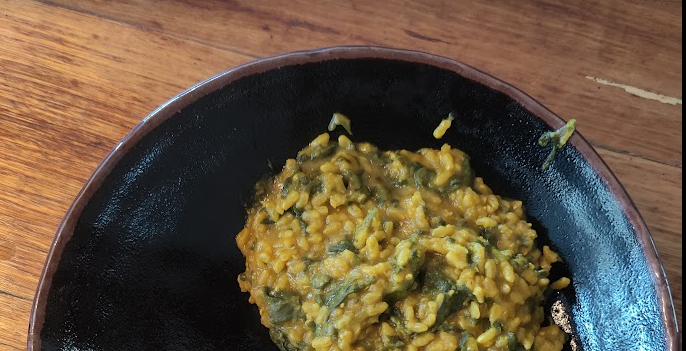 For the curry, I'm totally sold on spice mixes that you buy at the Indian grocers! I always used to make my own until I realised that these pre mixed spices are actually pretty amazing, because no one knows spices like the Indians! My latest favourite is Kahari Paneer Masala - there's lots of recipes on the internet, but basically it's fry an onion, add some spice mix according to the pack, a few sliced red peppers, a can of tomatoes - and for me, a handful of spinach - and simmer til cooked, when you then add the paneer and heat through. I usually fry a few extra seeds in olive oil to add to that special 'pop' of flavour - reading the back of the pack gives you an indication of what to use. I also added fresh garlic and ginger as well.

Adding the steamed broccoli was a real winner as well. Of course, this is nothing compared to what you get in India, but along with my homemade lime pickle, I don't think I did too badly. It certainly tasted fresh and healthy! I could eat like this every day. I often do switch out the tofu for the paneer as I don't like to eat a lot of dairy for health and moral reasons, but gah - paneer is my absolute weakness.
Speaking of weakness, I've also discovered the wonder of frozen paratha at the Indian Grocers as well. They work out about $1 Australian each which is worth every penny. Sadly, the packaging gives me the guilts so I must get to making some and freezing them myself, but still - omfg they are good. One of my favourite breakfasts is a aloo paratha, lime pickle and coconut yoghurt. So good.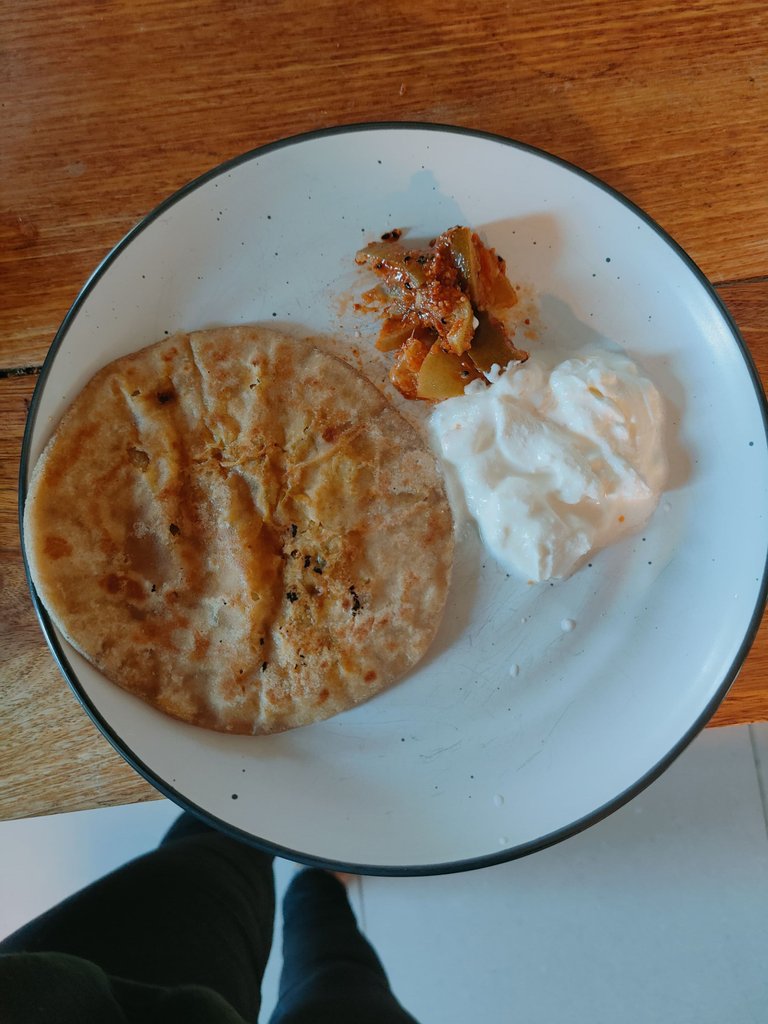 Tonight's dinner? Palak paneer - with tofu, and made out of garden greens - kale, broccoli leaves, coriander, silverbeet, spring onions, nettle. Sooo good! Here's my recipe for a foraged wild green palak paneer. It might look like blended frog but I guarantee it's super tasty.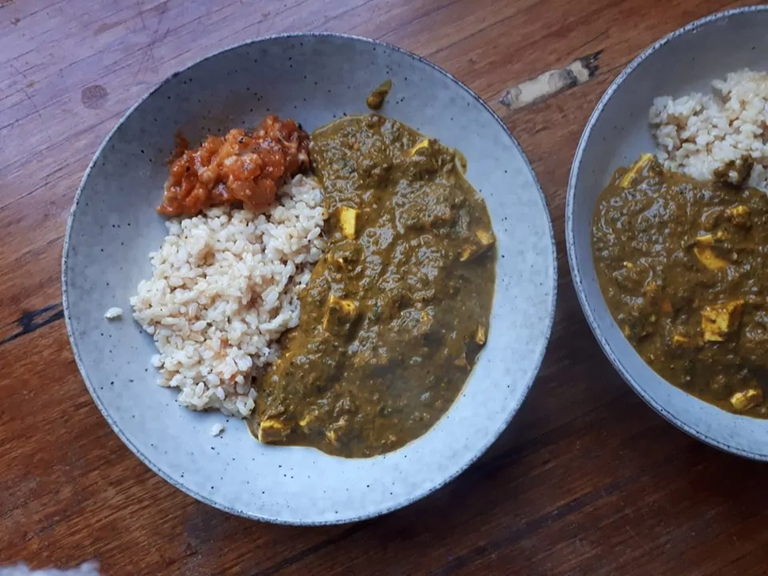 So, do I win the best Mum awards?
Of course I do.
Cupboard love is a powerful thing.
With Love,

Are you on HIVE yet? Earn for writing! Referral link for FREE account here