Sinigang is one of the most popular and delicious main courses in the Philippines. A Filipino soup that tastes sour yet savoury. Usually eaten with steamed rice and a satisfying meal during a cold season.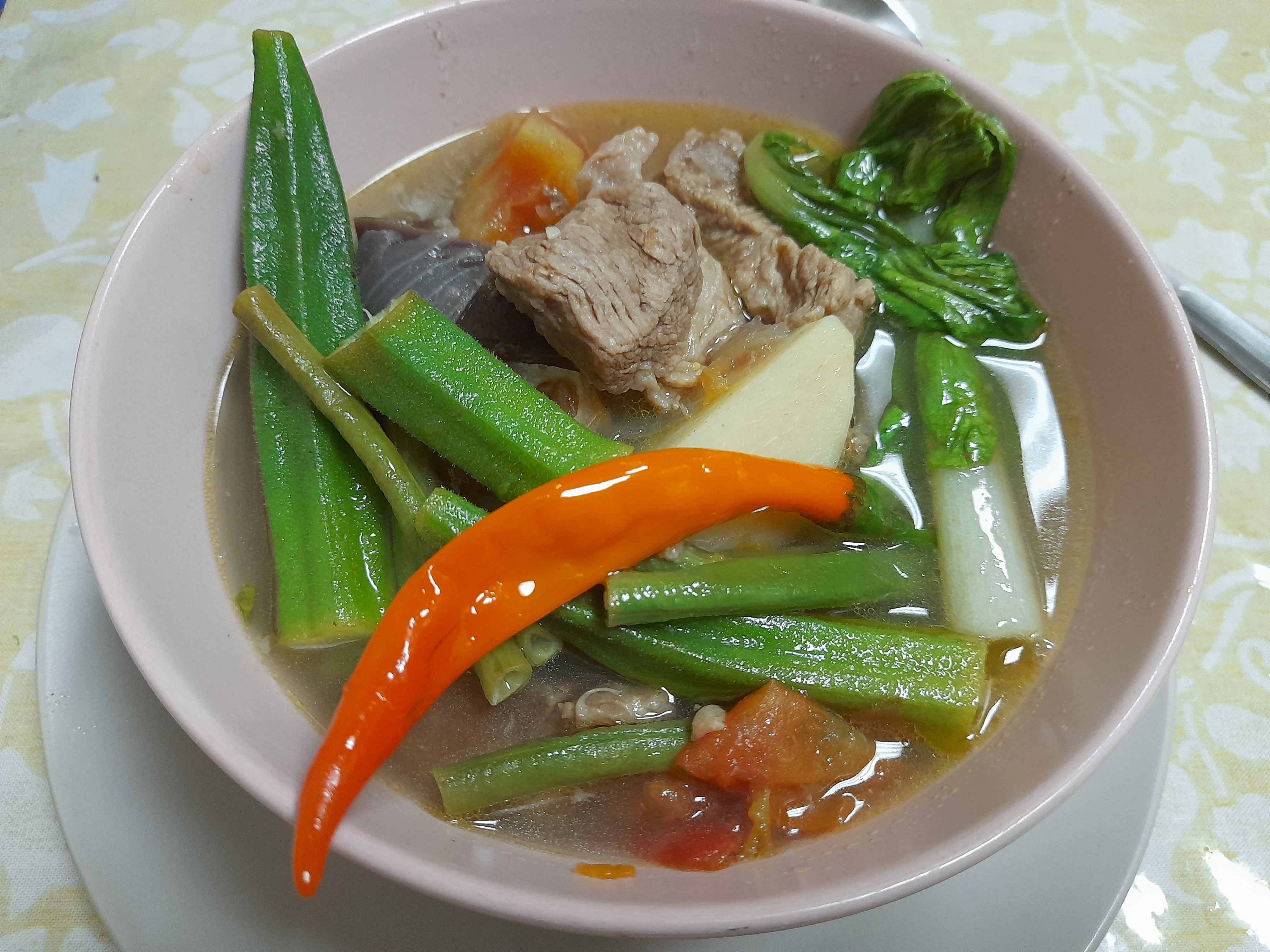 Ingredients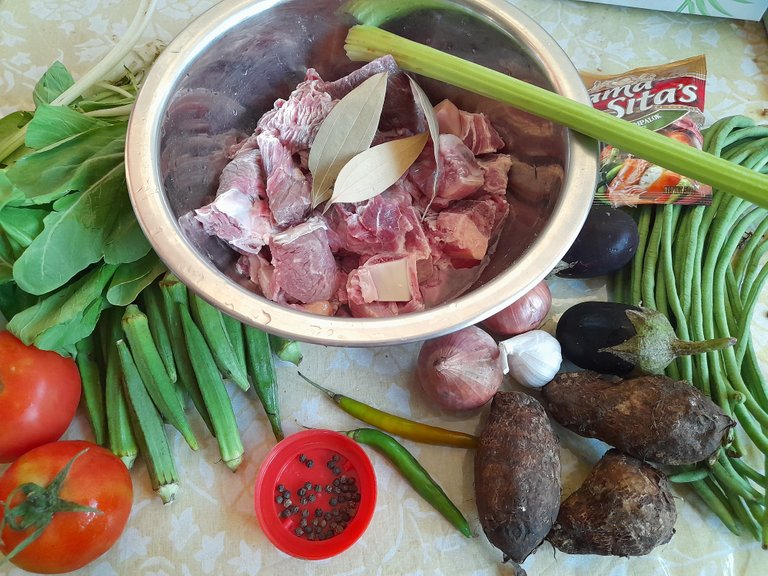 Beef with bone
Onion
Garlic
Peppercorns
Water or rice water
Tomato
Lady fingers (okra)
Eggplant
Bok choy leaves
String beans
Bay leaves
Tarro
Salt
Ground pepper.
Fish sauce 3 - 4 tbsp
Long chilli
Celery (optional)
Unripe Tamarind or Tamarind mix (ready made seasoning)
Preparations
Boil the beef in a pot of water until tender or just about 1 - 1 1/2 hour. Add the salt, celery, bay leaves, peppercorns, onions and garlic for initial flavour. Bring to a boil and reduce the heat to medium low. Remove the scum.


Add in the Tamarind seasoning and tomato, let it boil and reduce heat.


Put in the remaining vegetables then gently simmer for 15 minutes.


Season with fish sauce and ground pepper. Serve immeadiately.

Soothing and delicious.
I hope you like this dish.
Please comment your feedback below, and will be happy to get back to you.
---
Posted via foodiesunite.net