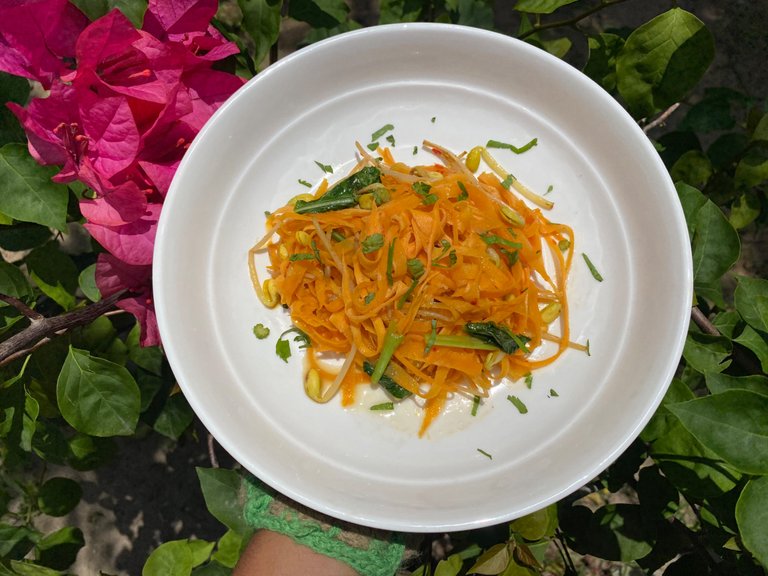 Have you ever tried sweet potato noodles before? These noodles come from pure sweet potato slices, not mixed with flour. So it will be filling as well as gluten-free.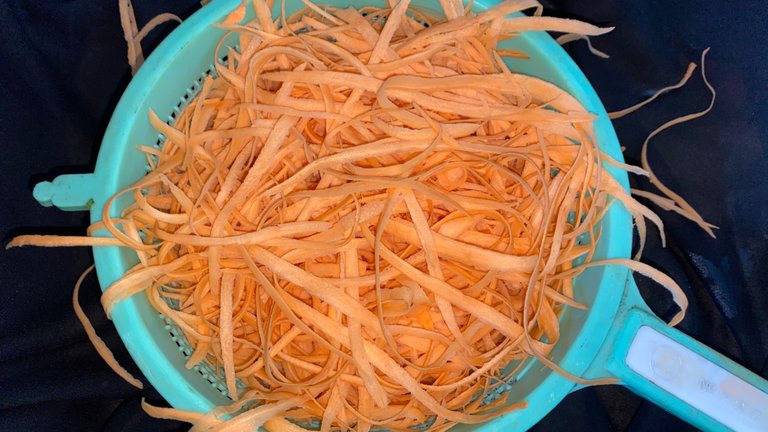 To make sweet potato noodles, we need to make the sweet potato into a noodle-like shape. No need special tools, we can use a potato peeler. For details on how to form sweet potato noodles, you can read my previous post HERE.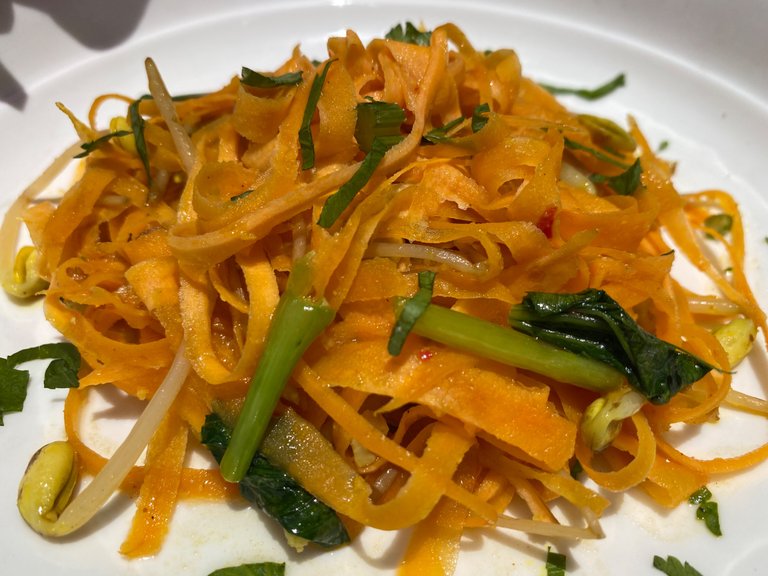 All the ingredients are easy to find and you can keep them as supplies in your home.
Let's get started!
---
Everything we need
Sweet potatoes
Green veggies
Soybeans sprouts
Seasoning ingredients
For the seasoning, you can adjust it to the spices that you commonly use for sauteing vegetables or as your salad dressing.
In this recipe, I use a simple golden seasoning. How to make it we only need to blend chili, onion, pepper, salt, turmeric powder, and oil at the same time.
---
---
---
How to cook
Step 1

Slices sweet potatoes into noodles-like shapes.
---
Step 2


Blend the spices.
---
Step 3

Stir-fry the spices until fragrant.
---
Step 4

Enter the sweet potato noodles, green veggies, and sprouts. Add a little water.
---
Step 5

Cook until done, but not too mushy.
---
Step 6

Remove and serve while warm.
---
---
---
The Result
The result looks beautiful. The taste is definitely delicious! It looks like a salad but tastes stronger and suits Asian tongues.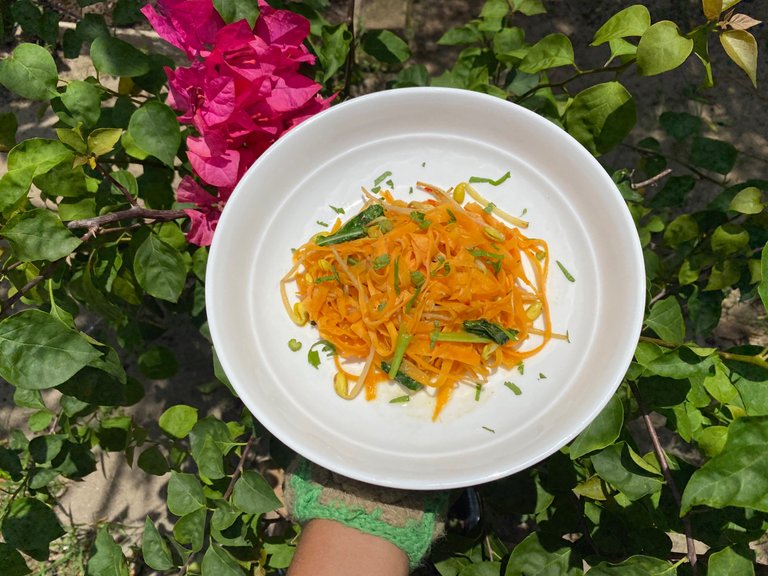 You can combine the spices with your supplies in the kitchen.
Sweet potatoes served in the form of noodles make for a larger portion, and I usually store sweet potato noodles in an airtight container in the refrigerator to be cooked again at a later date.
I often make stir-fried sweet potato noodles or golden curry sweet potato noodles. This dish can be served as breakfast, brunch, and lunch, or even dinner. :)
Combine it with your favorite vegetables, and you can add other proteins such as tempeh and tofu. That would sound perfect!