Good evening everyone, how has been our day which I know it must have been a good one and nice one. I was searching for what I am going to talk on this night or write on but I couldn't figure it out easily but the topic which I am going to write on came up with ease after passing by an angry man showing what he is made of to someone not up to him and I was able to figure a best topic which is how anger can destroy a lot of things.
Anger in my own view and perspective, I think it is the act by which an internal force is being triggered and which boost the reaction of someone but I don't know if that is current.



Many things which anger has destroy just because they weren't patient enough just like a case of a man which I met them at the road side and the two people were both exchanging words just because of a little thing which they can resolve without any other person knowing what they are dragging so the first man was pleading with the other man just because he owe him some amount of money yet he didn't hear. He started doing things which he is not suppose to do not until he push the second man and the man died instantly, his face was now open that he had killed someone but nothing can be done again since the deed have been so nothing which can be done to it.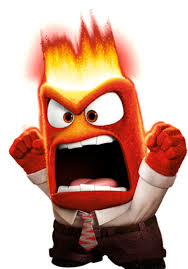 Source
Anger is really a factor that trigger you to do what thing which you can't do before.