The finishing touch on these boxes before the plants go inside. I painted them, clear coated the inside and now spray painted the logo on the boxes.
I used a regal red color as it best matched the Hive logo. And taped up paper around the stencil to keep paint from over spraying.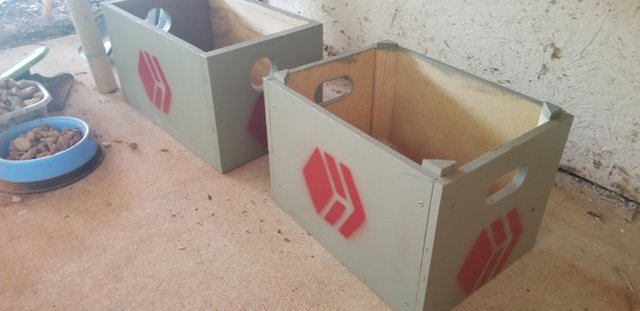 The stencil worked out well, the closer it was to the planter the cleaner the spray.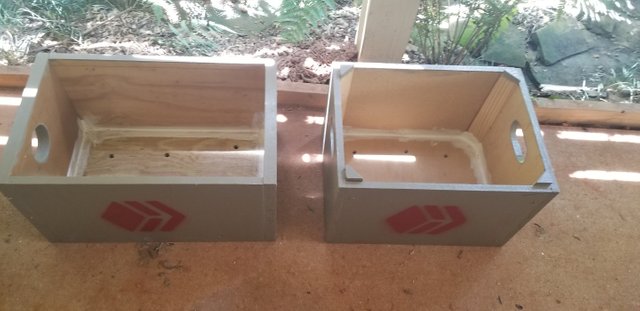 I sprayed the logo on all four sides and gives these grey boxes a nice touch. Looking forward to strawberries pouring out of these boxes.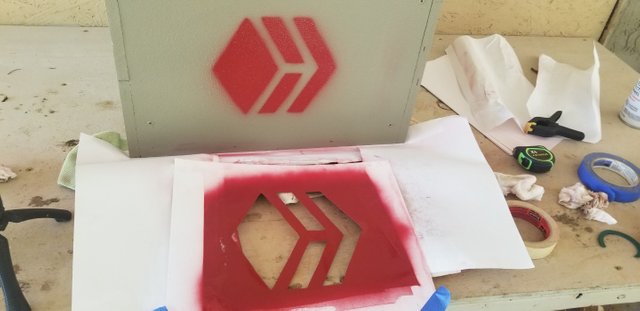 I'll let the paint dry for 24 hours before adding dirt to the box so I dont smudge it. Though it probably just needs a few hours to dry. Just in case I'll let it set overnight.
I taped up every time I sprayed. After trying it the first time without tape I found myself cleaning alot of the red paint off with alcohol. Seems like it was taking off the grey too which was annoying.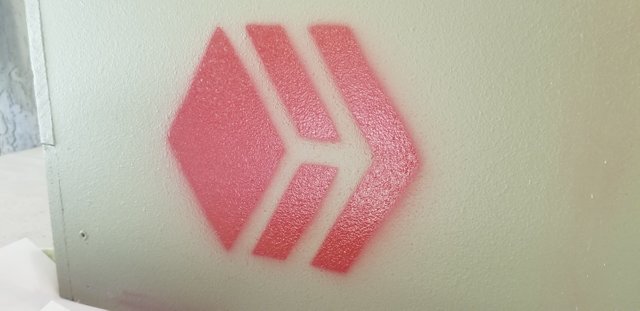 I hope these logos last many years, out in the sun it should get quite the beating. But hopefully it will last a few years before needing a respray.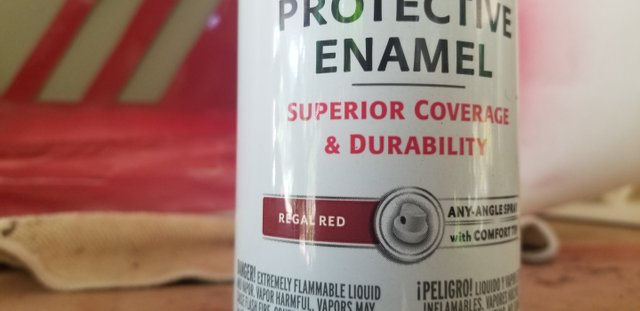 Glad I waited until I could buy some red. I would have done black otherwise and I dont think it would have been as nice.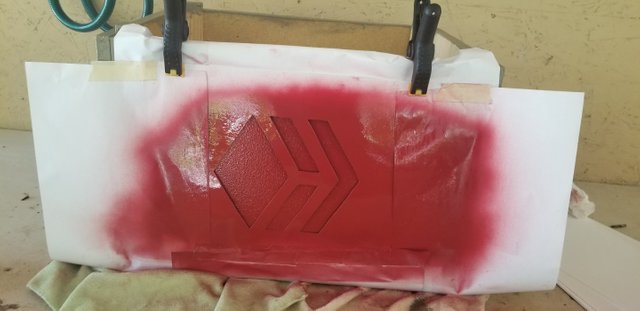 Got alot of red paint on my hands. But it all came off in the shower so no worries. I did my best not to smudge red finger prints on the boxes as I moved them.