I've been growing slips for months now but most of them are in the ground. I'll plant the rest of what I have from growing them in jars.
Last I counted there are around a dozen Sweet Potato plants in the ground. The slips I grew and rooted first were very small. It really helps to let them grow longer like shown in my cover image. Those are nearly a foot long. I planted many 6 inch slips and they really struggled.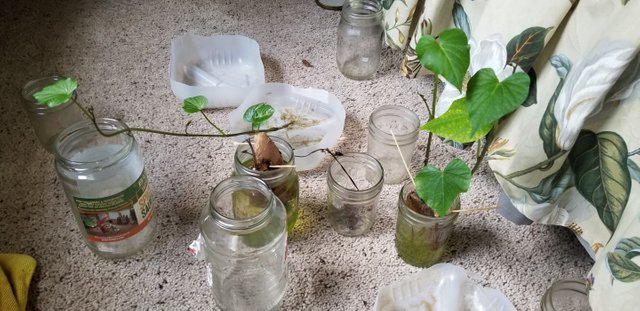 I cut up Sweet Potatoes and placed fragments of them in mason jars. Using toothpicks I suspend them half above the water.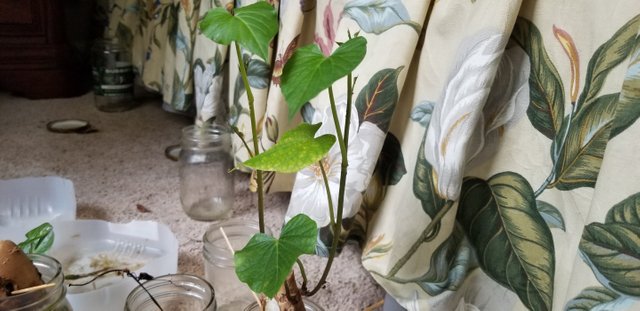 I'm suprised how large the leaves get. It can grow quite large from just water in a jar.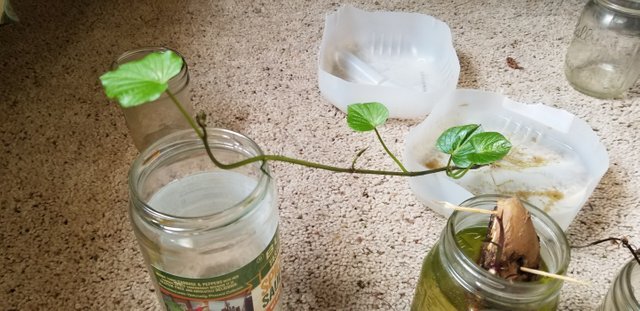 When the new growth coming off the Sweet Potatoes is long enough I cut it off and place the cutting in water. Its important not to let the leaves rest in the water, they must be pulled off or they will rot.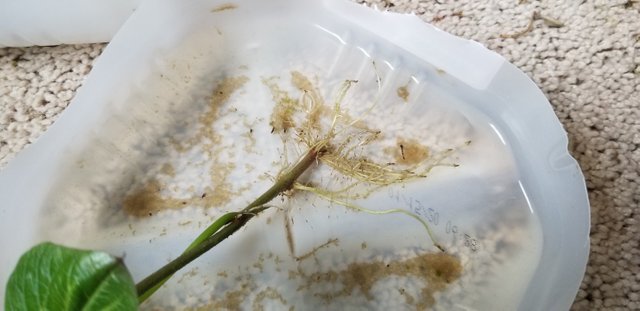 The roots really start sprawling a few weeks in the water after being cut off from spud. If the water gets too low the roots will dry out so I have to be careful.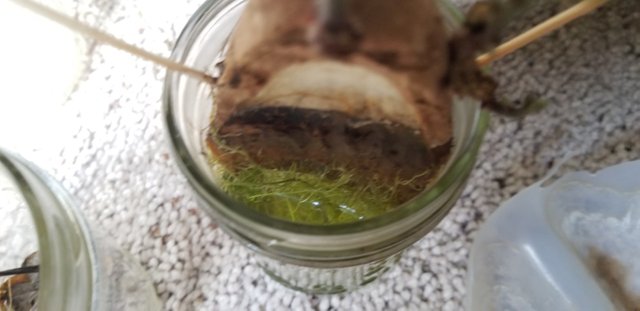 Even the spuds form roots and I have to add water to the jars every few days.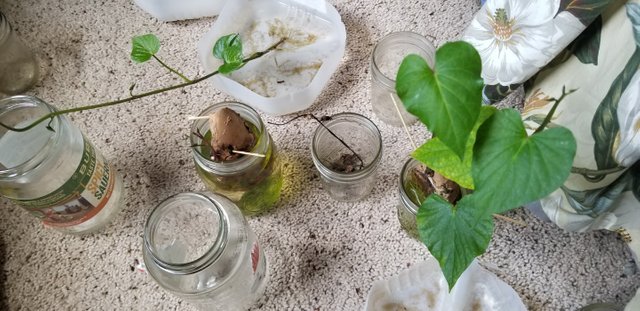 I plan on putting the rest in the ground and noting their placement. That way when I pull them up late fall I will have some young Sweet Potatoes to eat. I dont know if they taste any differently but something to try.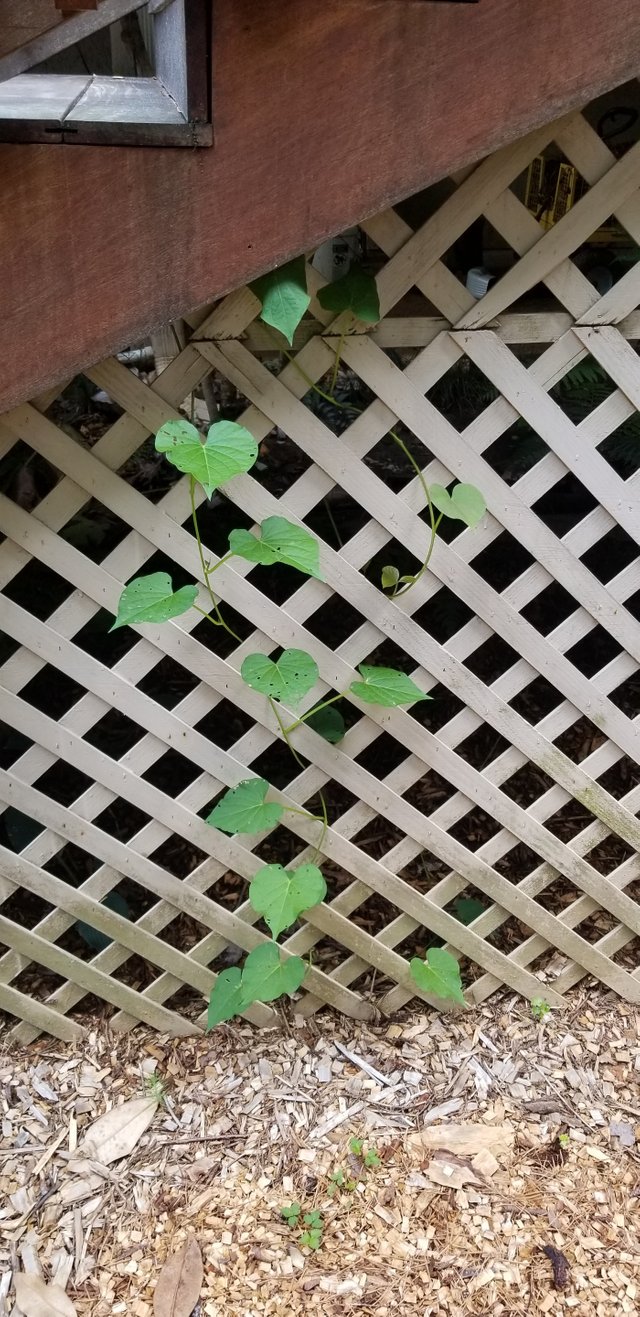 Many of the slips and one spud I placed in the ground have settled and started growing new vines. I've been successful in making them climb my trellis. I think the spud is the one really on the move.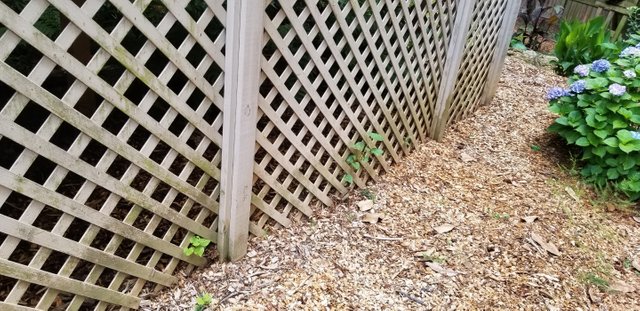 Some of the smaller slips I planted are growing as well. But they seem weak and get eaten up by bugs.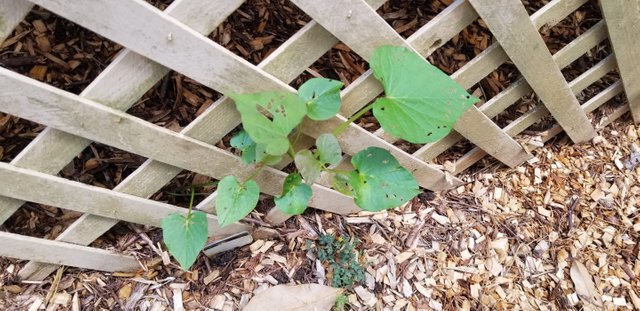 Next year if I do slips again I'll try to grow them longer. It really seems to help to have a large slip to start with.
After planting I'll just let them grow.
I will post updates on the spuds soon, those are in the raised beds and doing great with horizontal growth.