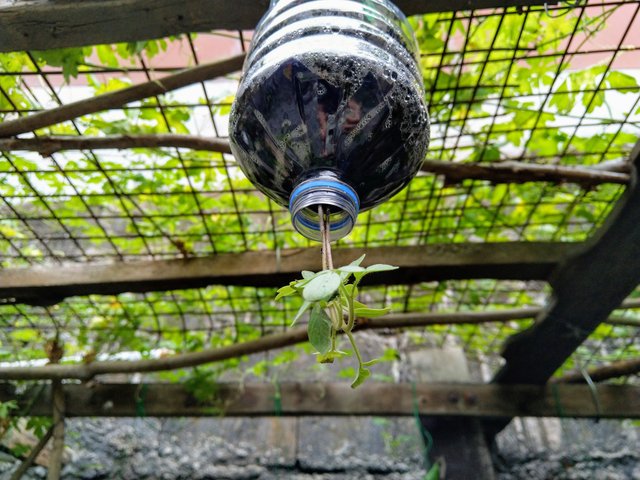 While I was cleaning our room, I found a 2-liter bottle of water below the chair and thought it could be a perfect container for the hanging tomatoes.
Recently, I've watched a video where the man planted tomatoes on a water bottled and hung it upside down. It looks cute and amazing aside from being an obvious space saver in the garden. The tomatoes also bend upward while growing, defying gravity. It knows it has been planted upside down and finds the right direction! Cool!
To make it possible, my mother helped in cutting the water bottle in half and punching a hole at the bottom of the bottle so we can make two containers with it. So I followed the instructions and got a fabric which I cut half to the center. This is to hold the plant and prevent it from falling. I placed the plant to the center and stapled the fabric back to secure the plant. And then push the plant carefully out of the bottle and fill the top with soil.
Then I tied ropes to the container so I can tie and hang them somewhere, of course!
.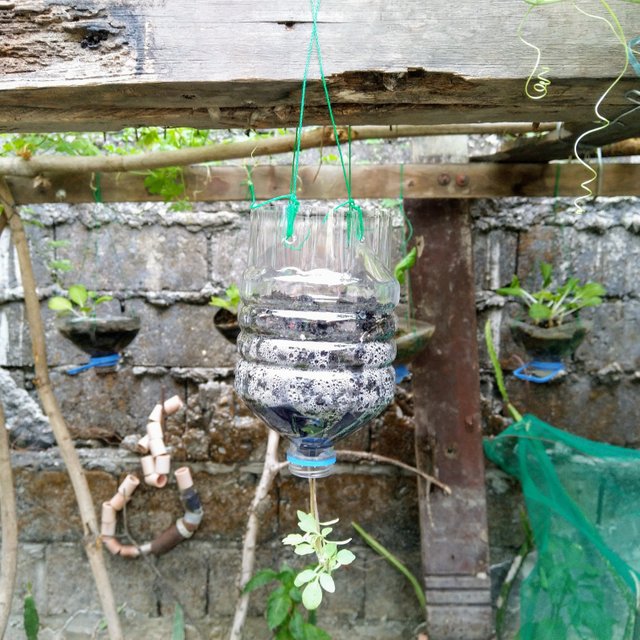 I know my explanation is probably difficult to follow, so here's a video tutorial for it!
A day after transferring it to its new container, the plants have immediately adapted to it and began bending upward! So cool! 🤯😂