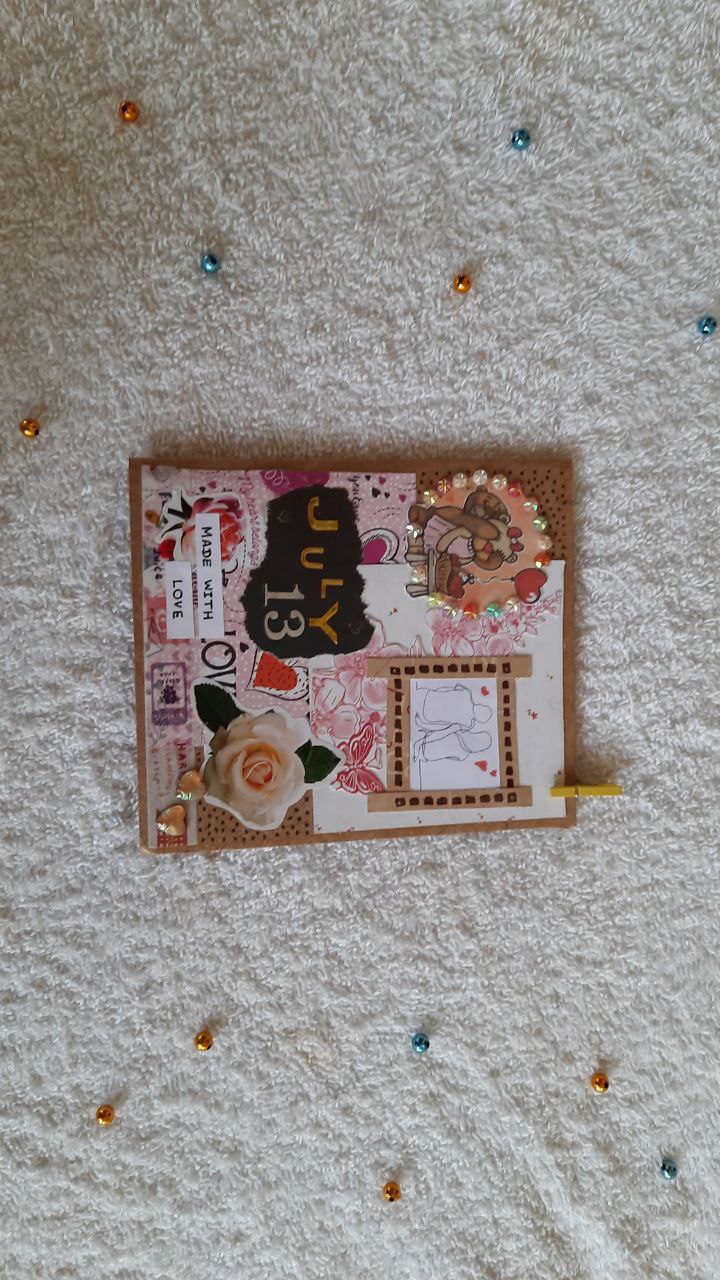 July 13 was a very special day for me for the last 5 years. Time flies fast and it is our 5th Anniversary of Love! I remember as today, how we started and where we are now.
Usually every year I spend few hours preparing some creative things for my boyfriend by my hand. It can be a video, puzzle, card, or gift box. Focusing on such things increases my attraction to him.
This time I converted the following empty cardboard into a beautiful creating card!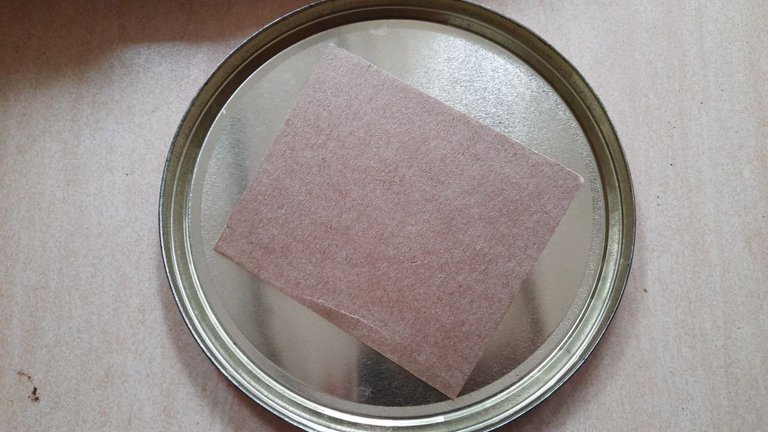 Little bit of planning
First of all, I planned in mind what to represent in the card. I just wanted to give a scrapbook look plus a vintage look. I have a bag full of papers and cardboard with different prints and patterns. Some are purchased as pattern papers and some are wrappers and new papers. I normally use them to do scrape booking.
It should look reddish
As I wanted it to look red, I picked some red paper, patterns, tapes, and stickers from my bag.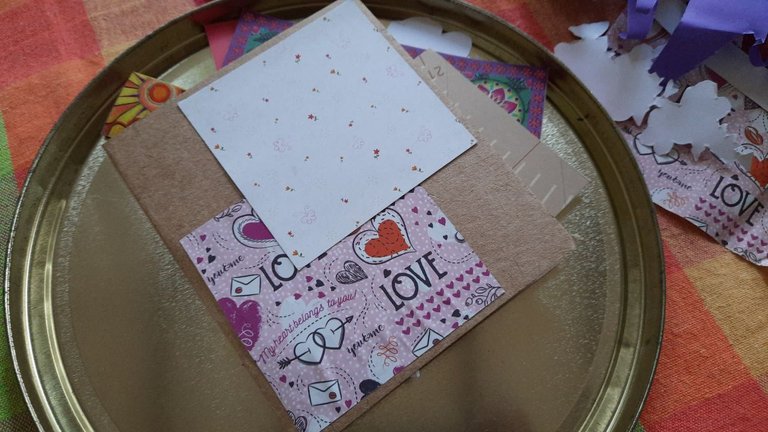 Cut , Scrape and Paste
Then it was time to match colors and paste them accordingly. I picked this cute bare couple which is also reddish. Some sequins were used to mark the border.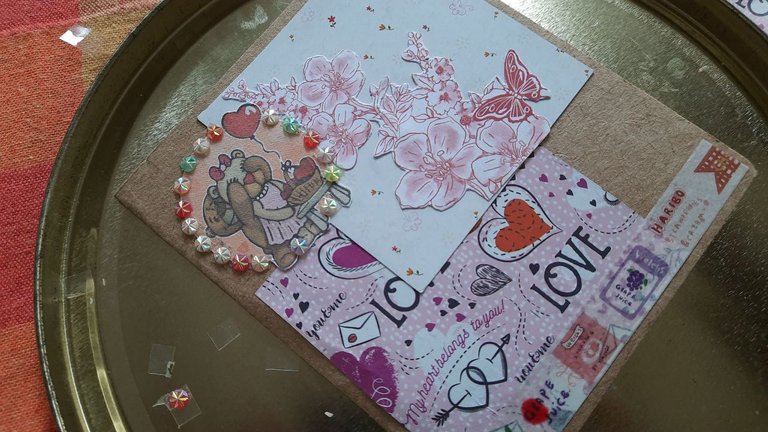 More Stickers
I added more and more texts and stickers to make the card look filled. The rest of the space is filled with pen drawings.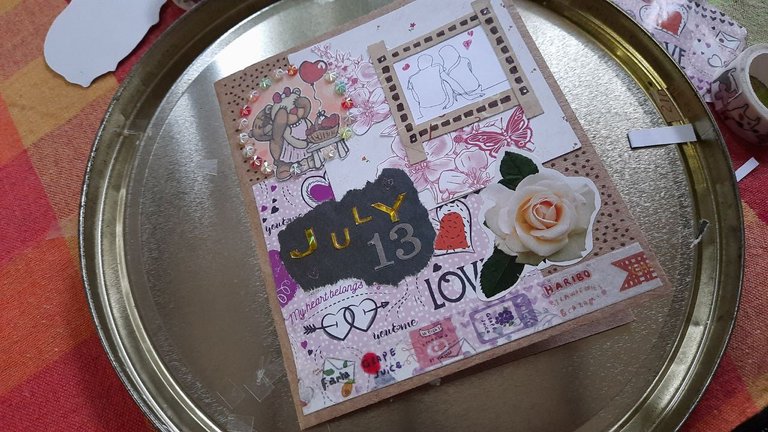 Second Page
I didn't have any specific vintage stickers but found printed paper with flowers. It came nicely with crushed paper.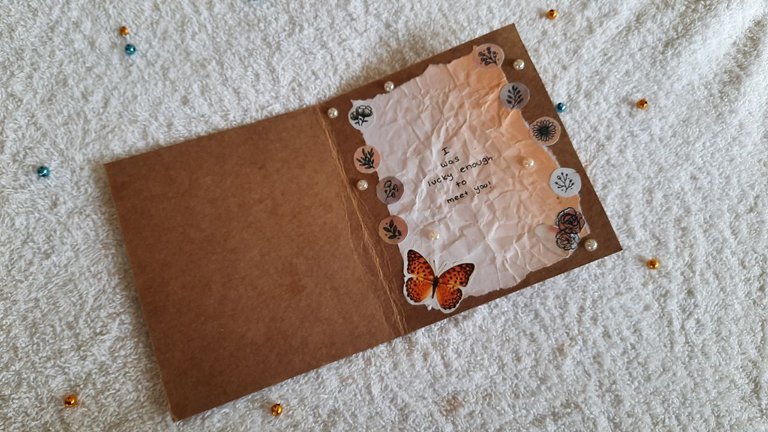 I added just one simple sentence, "I am lucky enough to have you!". I guess it came nicely and even if it is not, he accepted it with tons of love.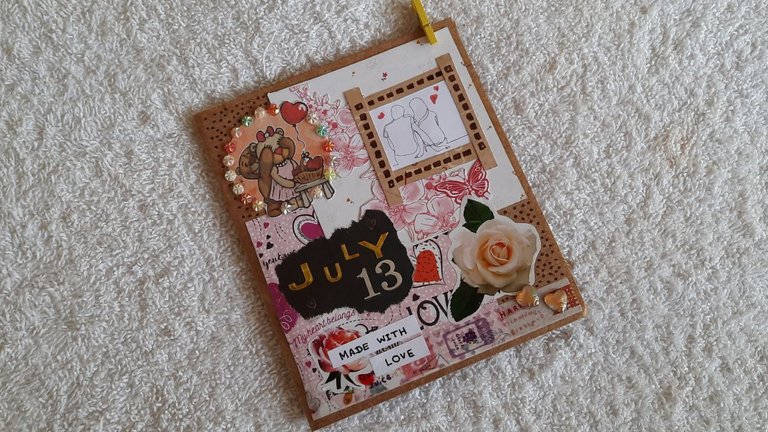 All works are my own :)