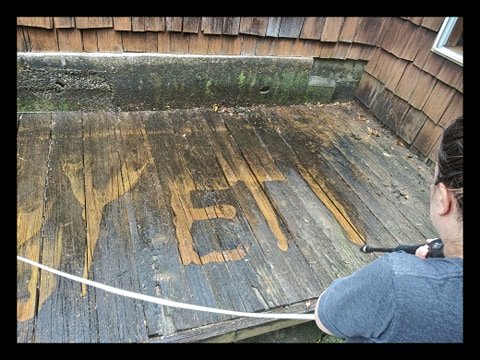 A long pause met with a sigh of relief. That is what has been happening in my life. I am a prolific content creator, and I have been sharing my life with the online world for over three years. I have made countless videos, and written details about some of the most amazing growth I have experienced. The thought was, was it all worth it.
When we are in a grind for a long period of time, sometimes we lose the perspective of why we are doing it. When I first started it was about sharing our homestead with the world, and hopefully inspiring people to try to be more self reliant. Then it turned into me sharing my thoughts about spirituality and philosophy as I talked into a camera and drank coffee. I'm sure everyone agrees that there is nothing more exciting than watching a giant man with a mythical sized beard slurping coffee and pondering the deepest corners of the universe and organized religion.
That was when the focus was simple. Since then it has grown into a real operation. It has grown into multiple social media platforms, and a whole mess of content variety. It has turned into a way to share my thoughts, make some money, and constantly learn new skills... it doesn't need to be said out loud, but I will do it anyway... all magic comes at a price.
Becoming burned out is common in what we do. It is always having your phone ready to take a picture, film a video, write down an idea for your next post. It becomes a constant awareness of your surroundings, not it a buddhist type of mindfulness, but it an opportunist type of way. Not that I am in a constant state of seeing the fine details of my surroundings and what is happening, but that I am constantly aware of a chance to make something into a great post.
When we first started this grand adventure of creating content for the masses, a friend told us that "life is content". That Idea has grown into something remarkable. We have built an entire multi platform community that is centered on just that... Life Happening.
Recently I have found my self wading through the deep sludge of the daily grind and realizing that I wasn't actually enjoying my life. I wasn't really taking in my surroundings. I wasn't hearing, I wasn't seeing, I wasn't experiencing. Once that thought struck me, it didn't even take a second thought. I put my phone down and walked outside. For the last two weeks I have been living my life. I have not read any news, I have not been on any social media. I have limited what I am taking into my mind, and I have fully given myself to my family. The results are something more beautiful than I can even describe.
My new path is going to be a bit different. I want to enjoy creating content with the world, but maybe not my entire life. I actually have a double bitted axe that I am bringing back to life, and I am not going to make a post about it. That one's just for me. There is so much happening in my life that I know would make great content, but time is going by so quickly and my kids continue to get older. I don't want to miss one opportunity to share a moment with them.

Stacie D and I are working full time on the project Inner Blocks. It alone feels like a full time job. There are multiple developers in multiple countries that are bringing together the new social media app for Inner Blocks. The launch is getting ever closer, and we are aiming for a unique experience. There is also the discord server that we are in nearly all day. We like to keep the chat lively when we can, and we like to keep the curation team excited. Inner Blocks is currently curating content on Steem and Hive around the clock. Posts from all countries, cultures, and languages.
This is what I want to do long term. I love people, and making connections. I am excited about the idea of hosting meetings, and growing ideas, and seeing peoples lives changed. It will happen.

Putting all of that out there is like breathing a breath of fresh air, which is what I have been doing for the past two weeks. We have been working very hard on bringing the house we are staying it up to par. The owner is a friend that is letting us stay here in exchange for labor.
So far we have done a full house trash out that included more that fifteen black trash bags full of "garbage". There was also a facebook curb alert that got rid of more than twenty large items including multiple desks and metal school lockers. I have fixed multiple plumbing leaks. I have rewired electrical switches. Repainted the exterior house trim (brown) and the poles (white). We have rebuilt fences, and trimmed trees. We have pressure washed the entire house too, and that is what I am sharing today.
I was knee deep into this pressure washing project when Stacie D decided to come visit me and have a go at cleaning the deck. There is one area that we call the courtyard. It has two decks that are just higher than my knee, and don't seem to serve any real function. It has some intricately cut custom stones for the patio part, and everything smelled like the under belly of a fish.
Years of neglect had lead to scum building up. Everything from fallen leaves to rain gutter over flow. There was a thick layer of green on everything, and it was very slippery when it was all wet. We pressure washed all of the decking, the concrete foundation of the house, and the cool looking stones.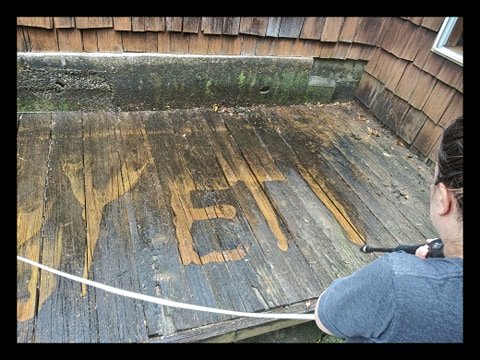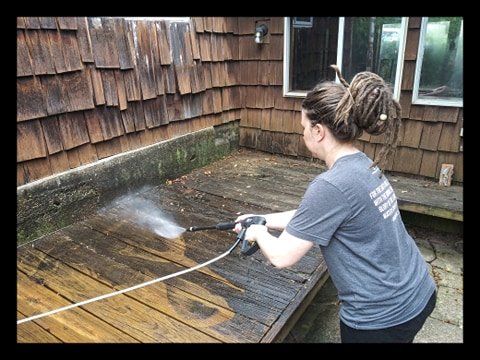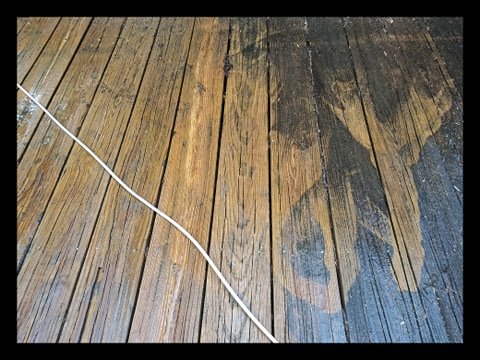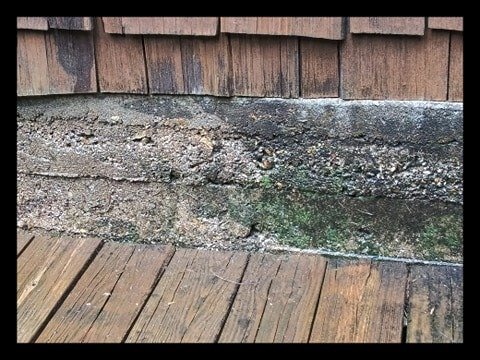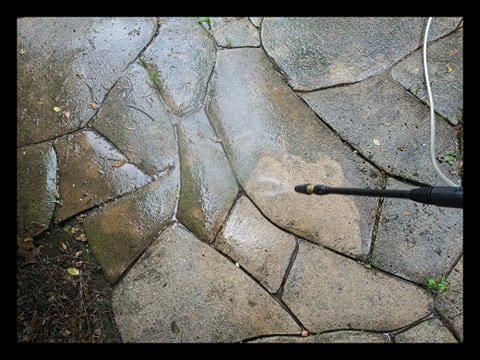 You can really see a difference in the old skunky wood and stones. They seem to have taken on a new life. The courtyard is now Stacie D's favorite place to spend time. She eats breakfast nearly everyday out there, and just enjoys taking in the day there.
I have found myself with a better work/life balance these past few weeks. With all of the online work, the real world projects, and taking myself through the next phase of an amazing personal and spiritual awakening... I am looking forward to what the future has to offer.
Thank you all for joining me today while I wring some water out of my sappy soul, and share some amazing DIY. I hope you all have an amazing day.
Be well
~The Yeti
Join me on Inner Blocks Discord https://discord.gg/zyqFjJ3