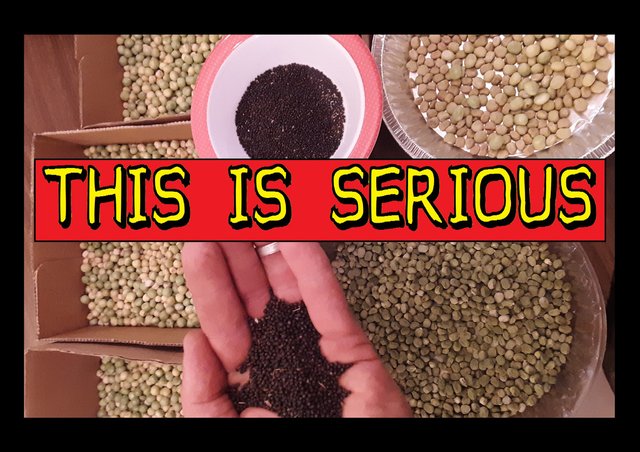 Now is the time!!!
If you like eating, I'd highly recommend that you start gardening. If you garden, I'd highly recommend that you save your own seeds. These are becoming more and more desperate times, so it's best to set ourselves up for success.
In this video, I stress that point, and share a bit about saving seeds for peas, carrots, broccoli, radishes, mustard greens, cilantro, and others. Hopefully, it'll be inspirational and educational for some of you out there. Be blessed.

SAVE YOUR OWN SEEDS - VIDEO

Until next time…
Make today special!
---