Hi everyone,
It was again another school art work homework required to be done before next week. But, my wife and I decided to complete it earlier so that we can rest earlier.
It was a homework posted by my daughter's art work teacher where the children needs to create their own version of the crown they like to put on.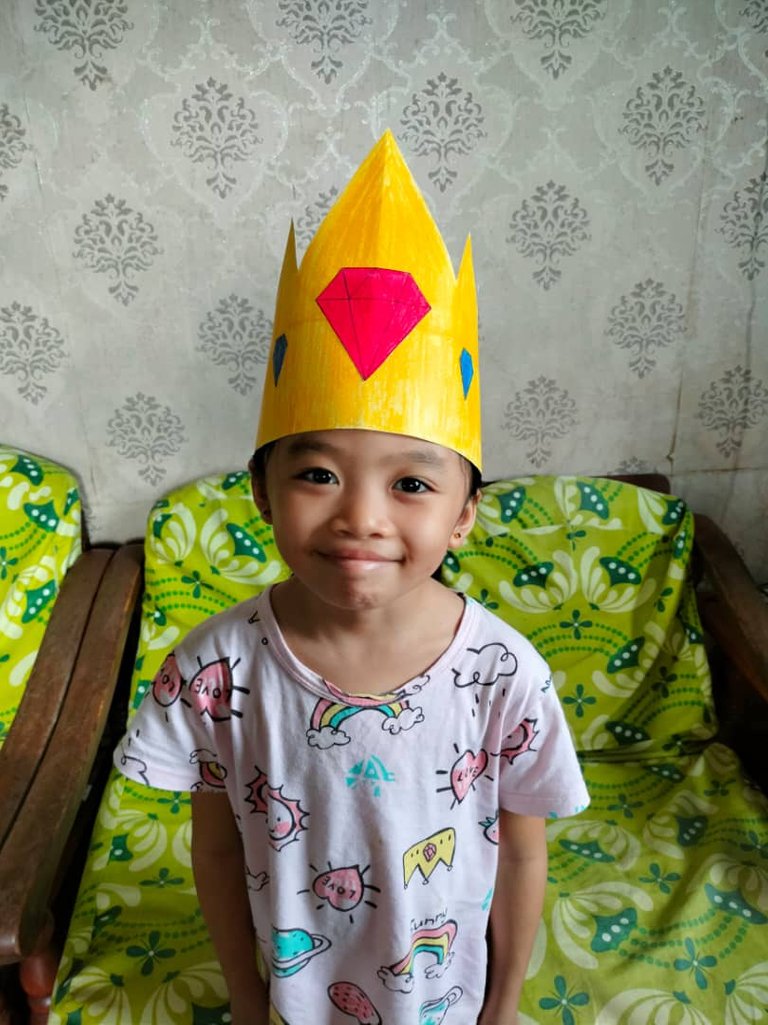 Somehow, she made the ones that looked like the one Ice King wore in Adventure Time.
We only prepared the required items to complete them.
The rest was made solely by my daughter and with minimal guide from us. I am so proud of her to be able to complete them.
Unfortunately, I forgotten to take photo/videos of her making the crown since we were quite busy with our office work.
Hence, this is the result and the photo taken is to be sent to her teacher.
Overall, she was happy with the result and above all, we are proud of her!