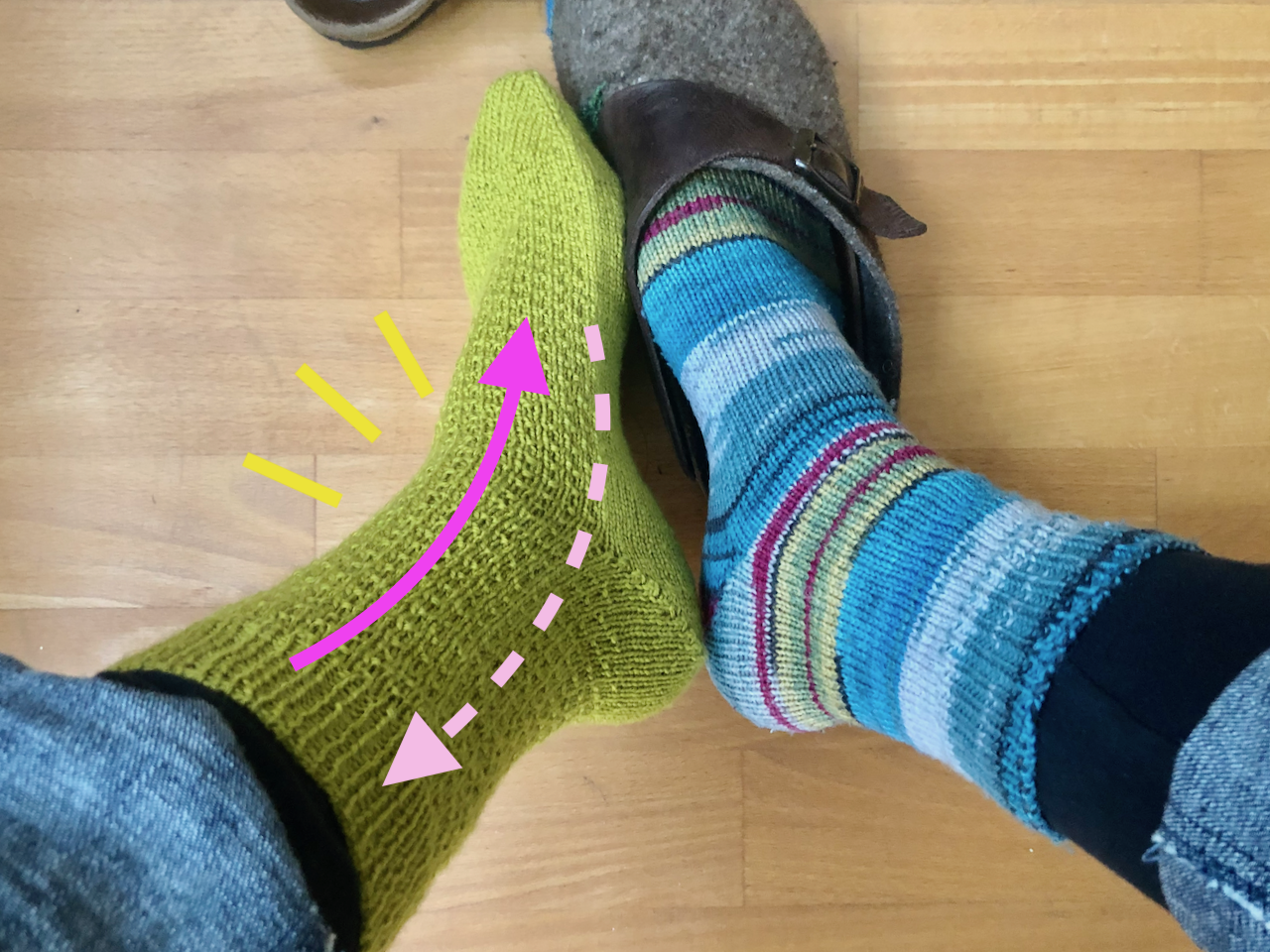 Excuse me for posting so much about sock knitting ... it's my winter time passion 😉
I finished one of my yellow socks. After I finished it, I started thinking about knitting the other one from top. Here is why I came up this idea 💡
As I liked a toe up sock knitting pattern that I picked for my first one, I've just sticked to it for long.
Ravelry: Lifestyle Toe Up Socks - No Swatch Needed pattern by Charisa Martin Cairn
After I knit many socks with this pattern, I remember the pattern almost by heart including Judy's Magic Cast On for toe and short row heel.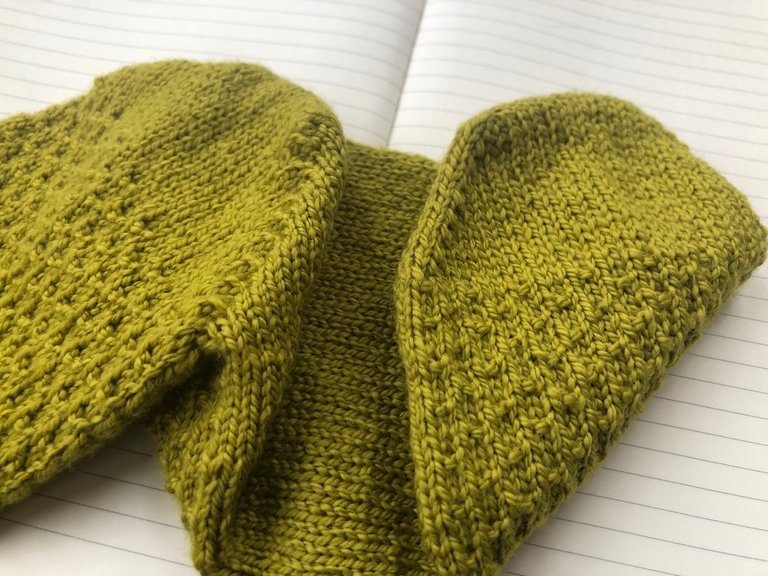 (Toes and heels are tricky parts of sock knitting)
But I need a video tutorial to see how to do Invisible Ribbed Bind-off in the end. I don't know why but I always forget it and I make few mistakes (and have to go back and forth) ... Hmmmmm.
Then I started thinking about knitting a sock from top. By doing so, I can start with Twisted German stretch cast on, knit all the way down to heel, make heel by German Short Row Heel for example, and knit down to toe. Closing toe with Kitchener Stitch won't be much complicated than invisible ribbed bind-off.
So I decided to try top down knitting for my other side of the yellow socks. I wish it works well and I find my best practice in the end.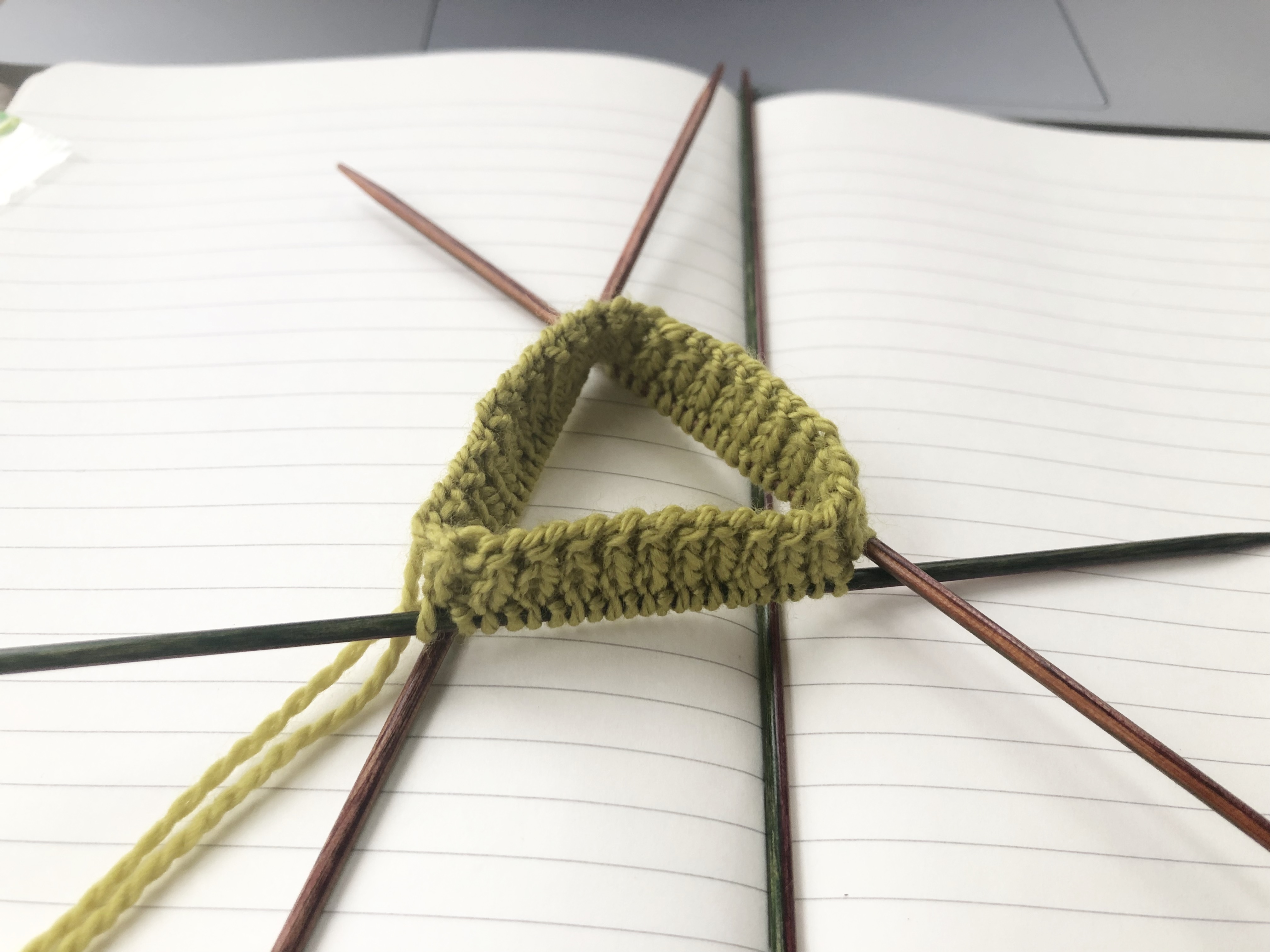 That's my Needle Work Monday. Happy knitting, crocheting, sewing etc to all!
---
靴下を片方編み終えて、最後のゴム編みをきれいに閉じるの相変わらず難しい、ここばっかりは覚えられないわと毎度のことながら思いました。爪先やかかとといった靴下編みの難所は暗記できるほどなのですが、なぜかここだけ。
そんな中、ふと爪先に向けて編んだらいいのではと思い立って、もう片方はふくらはぎ側から編み始めることにしました 😊
さてさてうまくいくかな。これを編み終えて靴下の編み方のベストプラクティスが見つかったら一生ものだな・・・うししなんて考えつつ仕事や家事の合間に編んでいます。
---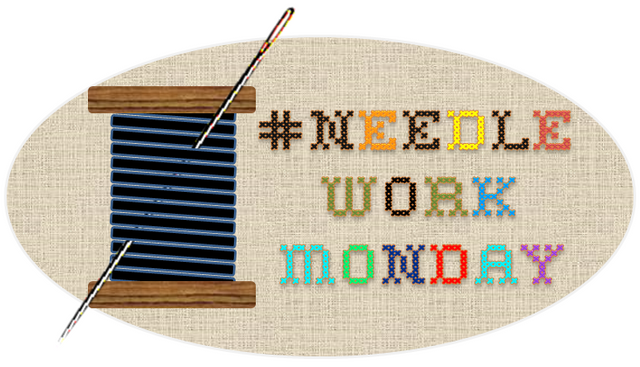 Needlework Monday is initiated by @crosheille and @crystalize. Now it has its own account @needleworkmonday. Thank you to the team for hosting this wonderful & fun weekly tag!
針仕事の月曜日は@crosheilleさんと@crystalizeさんが始めた月曜日の針仕事コミュニティーです。和気藹々針仕事の話題で盛り上がります。英語の投稿にヘルプが必要でしたら discord などでお気軽に声をかけてください。