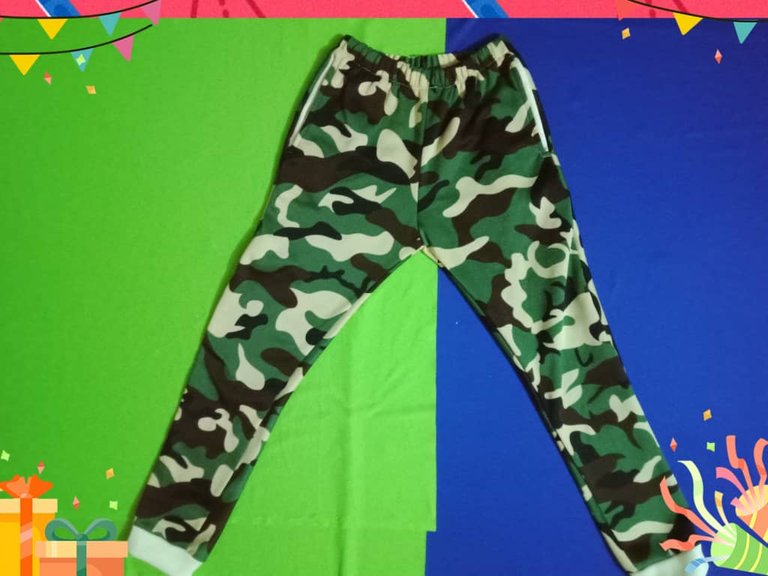 ---

Warm greetings, dear thread and needle loving community, I am happy to share with you another of my finished projects, this is a jogger for my son, it is the first time I sew this garment, it is very similar to the jumpsuit or sport pants, its variation is in the cuff at the bottom of the legs and the tighter cut than the jumpsuit, I am very excited to do this project for my son, it is the third piece I sew for my son with this camouflage fabric, the process of sewing it for my son is very simple and easy, I continue to make progress on my son's pending projects, I think I will be able to finish soon, I was very excited to do this project, it is the third piece that I sew for my son with this camouflage fabric, the sewing process was simple and I thank God that I did not have to unpick, I show you the process of elaboration.

Saludos cordiales, estimada comunidad amante de los hilos y las agujas, me siento feliz de compartir con ustedes otro de mis proyectos terminados, se trata de un jogger para mí hijo, es la primera vez que coso esta prenda, es muy parecido al mono o pantalón deportivo, su variación está en el puño que lleva en la parte de abajo de las piernas y el corte más ajustado que el mono, sigo avanzando en los proyectos pendientes de mi hijo, creo que pronto podré terminar, estaba muy emocionada por hacer este proyecto, es la tercera pieza que coso para mí hijo con esta tela de camuflaje, el proceso de costura fue sencillo y agradezco a Dios que no me tocó descoser, les muestro el proceso de elaboración.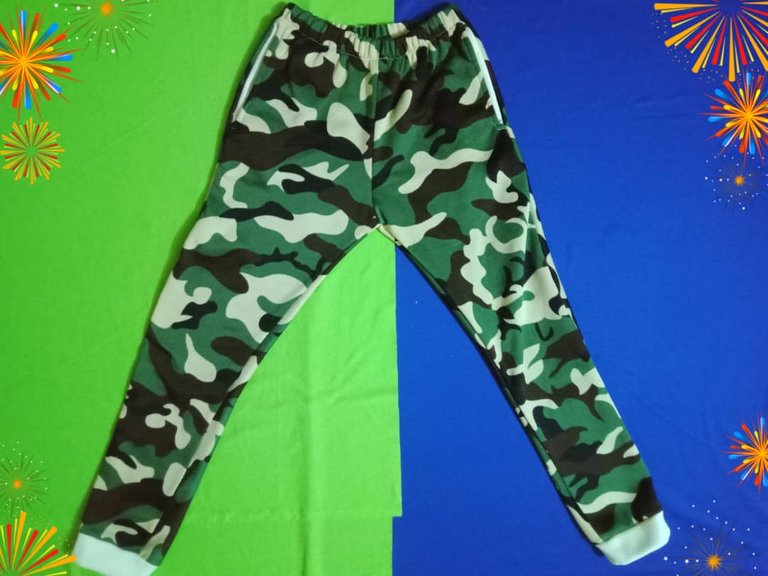 ---
For this project I used camouflage and vanilla colored jumpsuit fabric to make the pockets and cuffs, I started by marking the patterns, then I cut and identified each of the pieces of the jogger, front, back, pockets and cuffs.
Para este proyecto utilicé tela de mono camuflaje y color vainilla con el cual hice los bolsillos y los puños, inicié marcando los patrones, luego corté e identifiqué cada una de las piezas del jogger, parte delantera, parte trasera, bolsillos y puños.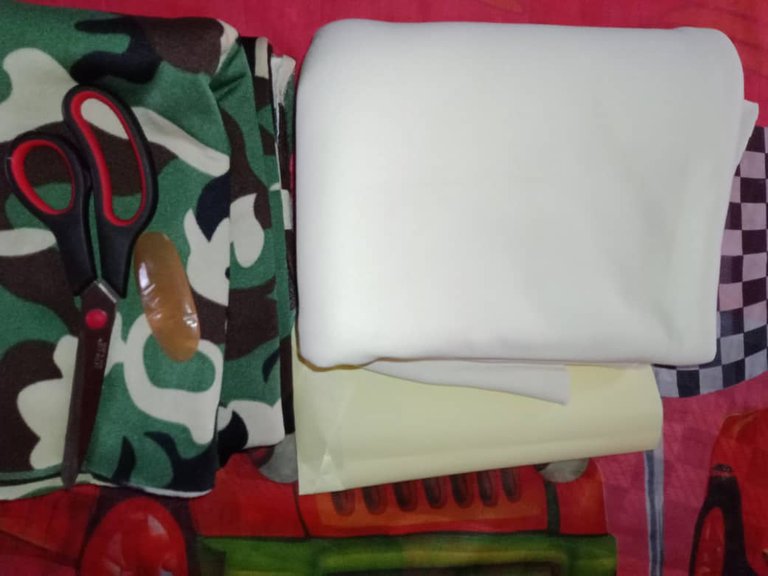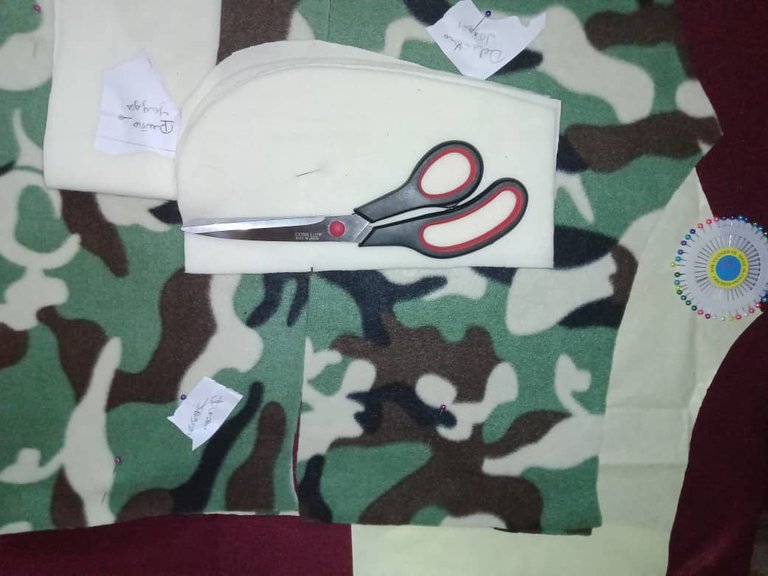 ---
On the sides of the front I glued the pockets, measured the width of the elastic and left 7 cm at the top, placed a pocket flap facing back to back, marked 1 cm on each side of the picks and 1, 5 down, I sewed with straight stitch, made a pick in each corner with great care not to cut the seam, (these picks facilitate the flip and shape the pockets) flipped fastened with pins and reworked at the foot of the machine.
En los costados de la parte delantera pegué los bolsillos, medí el ancho del elástico y dejé 7 cm en la parte de arriba, coloqué una tapa del bolsillo enfrentando revés con revés, marqué 1 cm a cada lado de los piquetes y 1, 5 hacia abajo, pasé costura con puntada recta, hice un piquete en cada esquina con mucho cuidado de no cortar la costura, (estos piquetes facilitan el volteado y dan forma a los bolsillos) volteé sujeté con al alfileres y repisé a pie de maquina.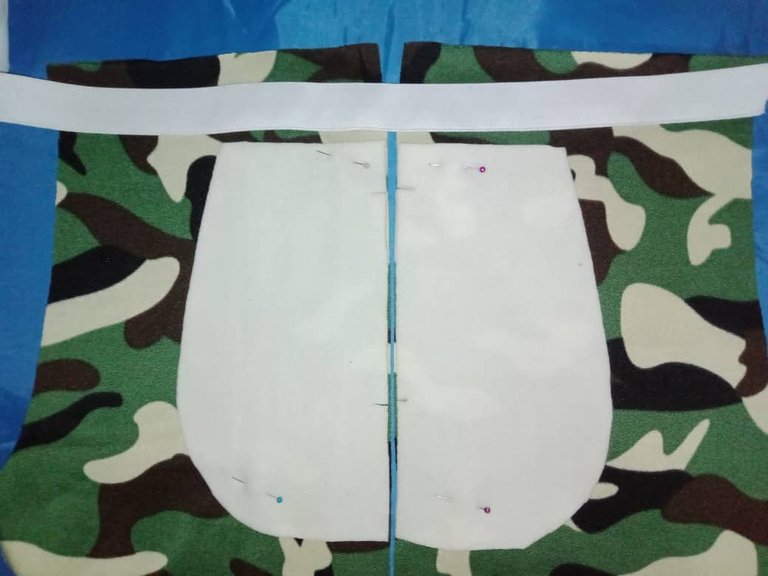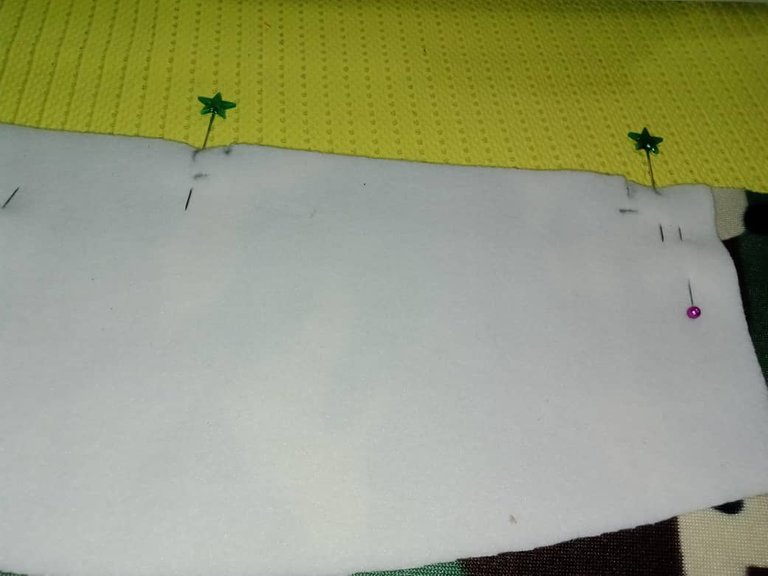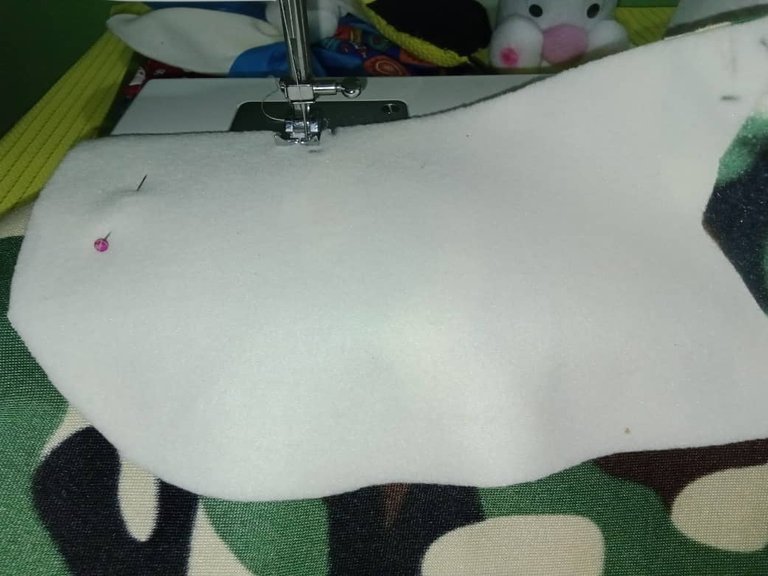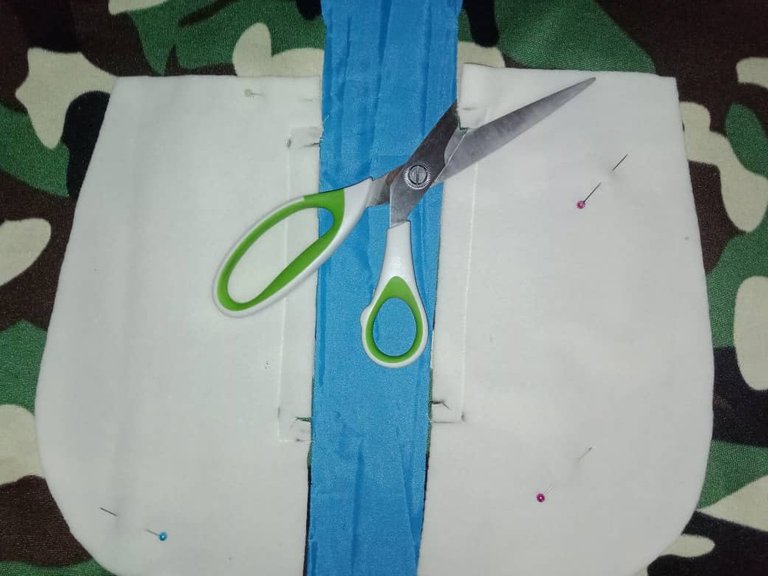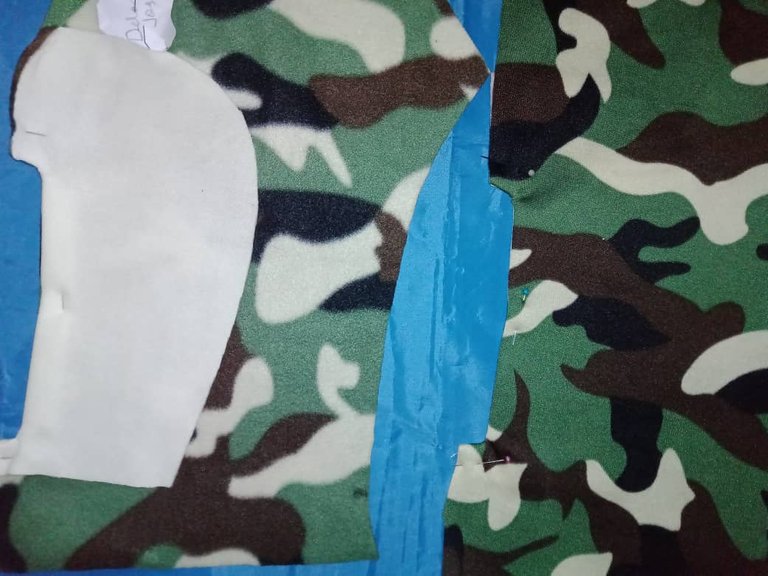 ---
I faced the other pocket flap right sides together, sewed along the contour and zig zagged to reinforce. Making the pockets this time was much easier, I was simultaneously assembling each one and measuring to make sure they were at the same height.
Enfrenté derecho con derecho la otra tapa del bolsillo cosí por el contorno y pasé zig zag para reforzar. Hacer los bolsillos en esta ocasión resultó mucho más fácil, fui armando simultáneamente cada uno y midiendo para asegurarme que quedaran a la misma altura.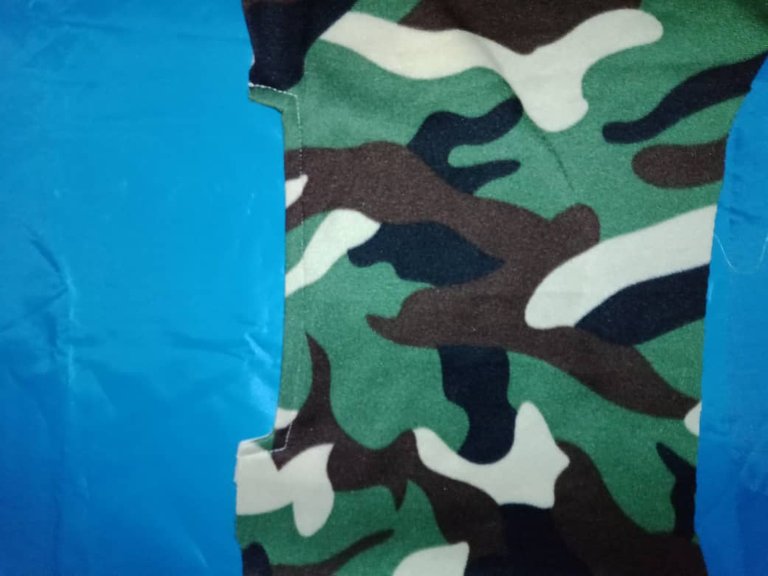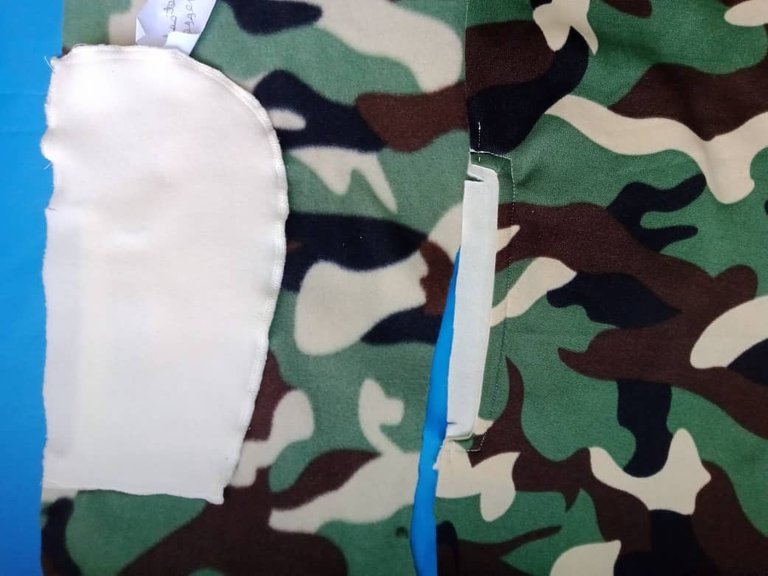 ---
Once the pockets were attached, I pinned the back and front flap and sewed with a straight stitch, then I faced the back and front right sides together, sewed the sides and closed the legs, I like to zigzag stitch the edges of the overalls and the legs, to reinforce the stitching, since the constant movement when running or walking causes the fabric to stretch and the thread can break, with the zig zag stitching the straight stitch is kept protected.
Pegados los bolsillos, sujeté con alfileres el tiro trasero y delantero y cosí con puntada recta, luego enfrenté derecho con derecho la parte trasera y delantera, cosí por los lados y cerré las piernas, me gusta pasar costura de zigzag a los bordes de los monos y en las piernas, para reforzar la costura, ya que; por el constante movimiento al correr o caminar la tela estira y se puede romper el hilo, con la costura de zig zag se mantiene la puntada recta protegida.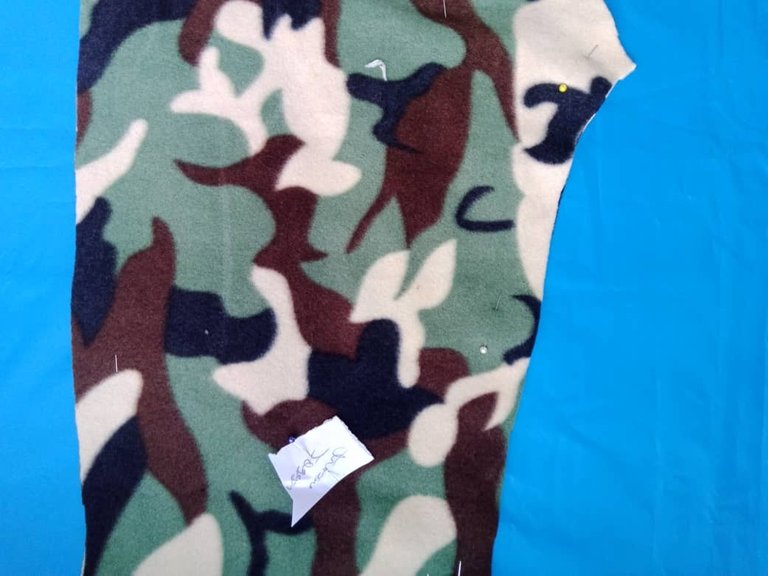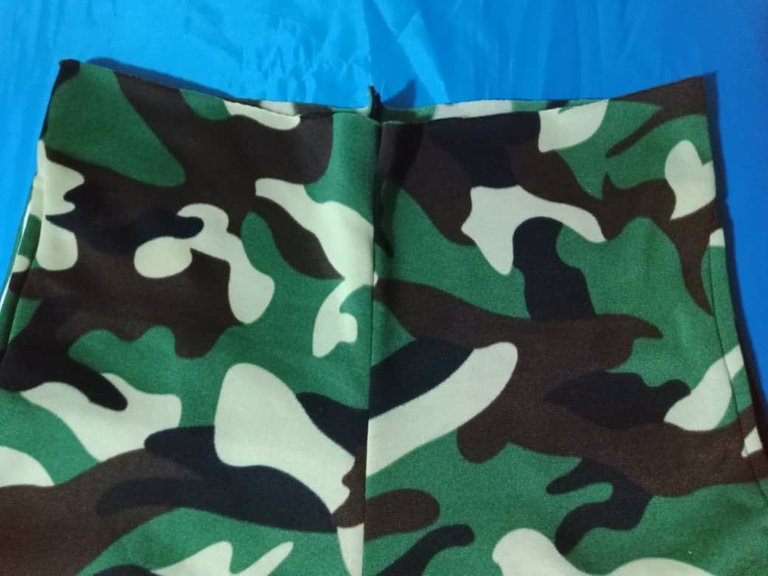 ---
The last step to complete this jogger is to glue the cuffs at the bottom of the legs, I sewed two rectangles of 12 * 8 cm, folded inward, pinned, facing right to right and sewed with straight stitch, then at the top I attached the elastic (56 cm) and sewed with zig zag stitch on the back side, folded inward the elastic and sewed with straight stitch, so the jogger is finished.
El último paso para completar este jogger es pegar los puños en la parte de abajo de las piernas, cosí dos rectángulos de 12 * 8 cm, doblé hacia adentro, sujeté con alfileres, enfrentando derecho con derecho y cosí con puntada recta, luego en la parte de arriba sujeté el elástico (56 cm) y cosí con puntada de zig zag por el revés , doblé hacia adentro el elástico y cosí con puntada recta, así está terminado el jogger.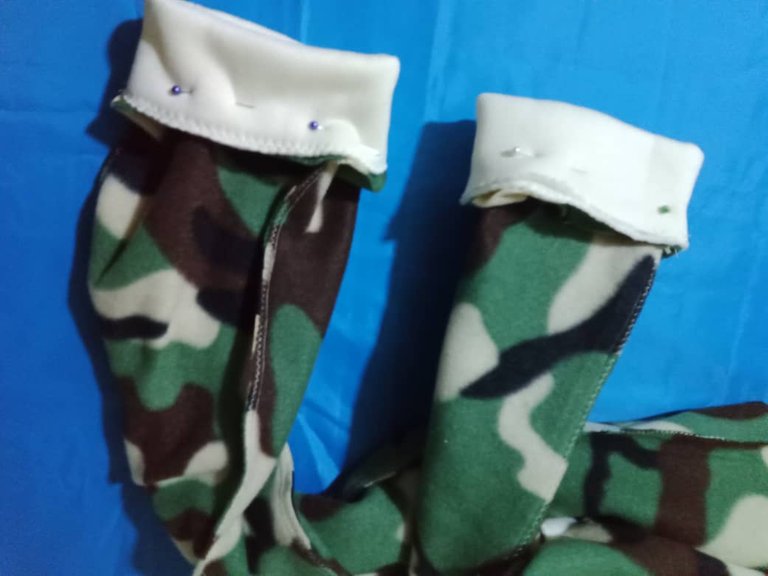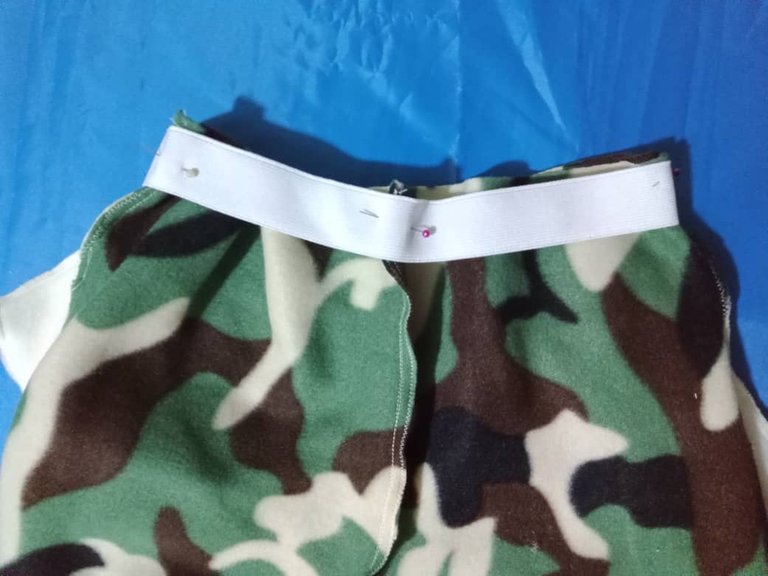 ---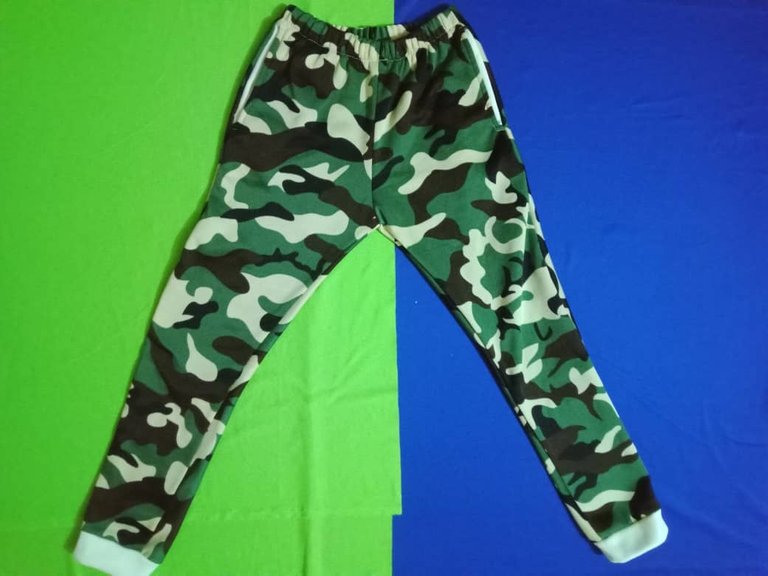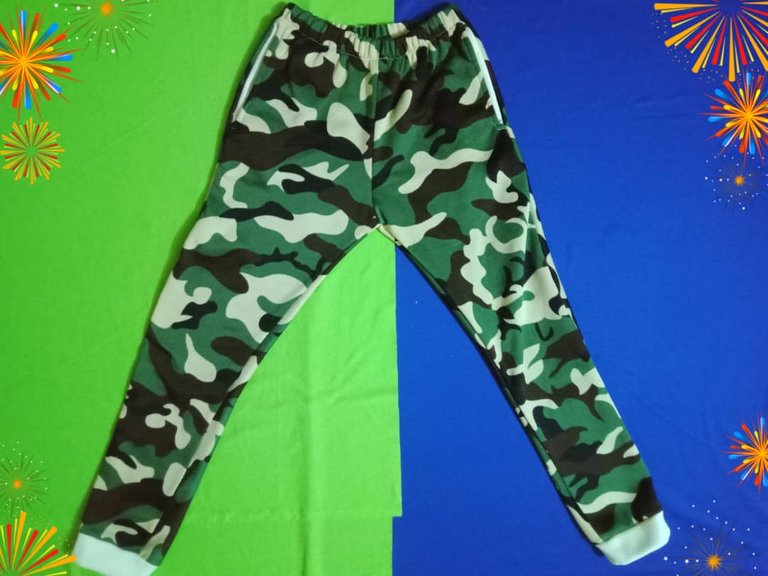 ---
Blessings!
Bendiciones!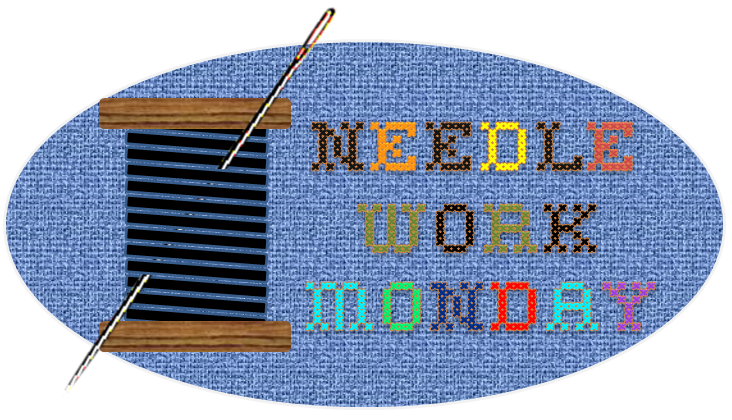 ---
See you later!
Hasta luego!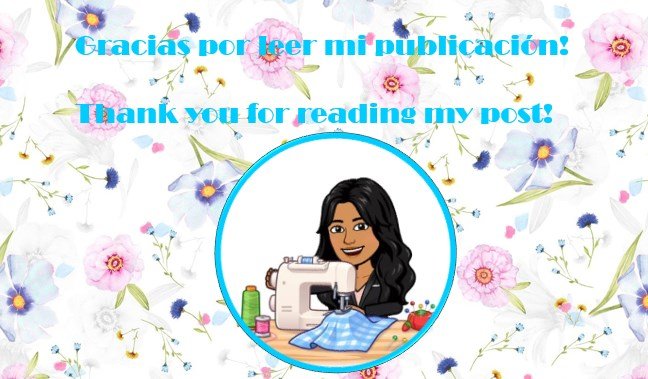 ---
Translated with
https://www.deepl.com/translator
              All images are my own, captured by a Síragon LC-3000 camera. Dividers courtesy of @kattycrochet.

                                                               
   Todas las imágenes son de mi autoría, capturadas por una cámara Síragon LC-3000. Divisores cortesía de @kattycrochet.