Hello hiveians
Good morning to you all on this beautiful day the last day in the month of November 2021, I wish you well as we proceed to the last month of the year.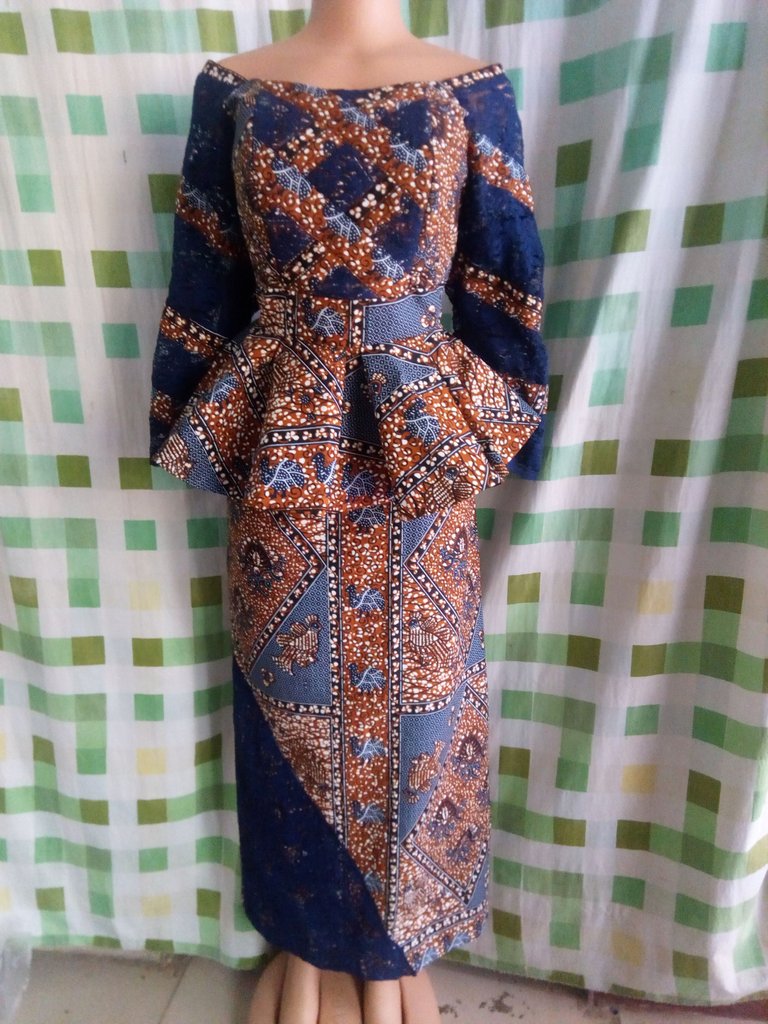 It's my pleasure to bring to you the final outcome of my creative design of a straight skirt and off shoulder peplum blouse combined with Ankara and lace fabric.
As I always have my work done after being given a fabric to sew, I first cut the skirt, the flare desired steps of flare make, the upper bodice and finally the sleeves, cause to me, I believe those part I cut out first are the major part that makes up a complete outfit that is if I'm making a skirt and peplum blouse.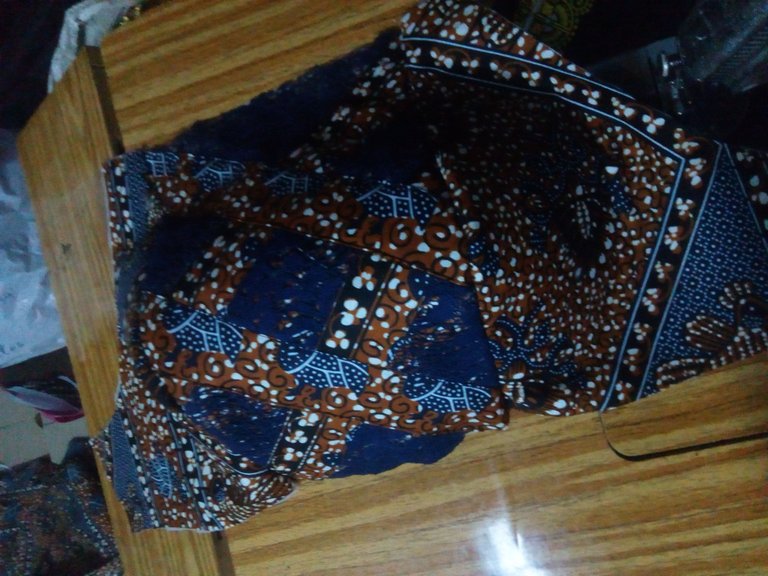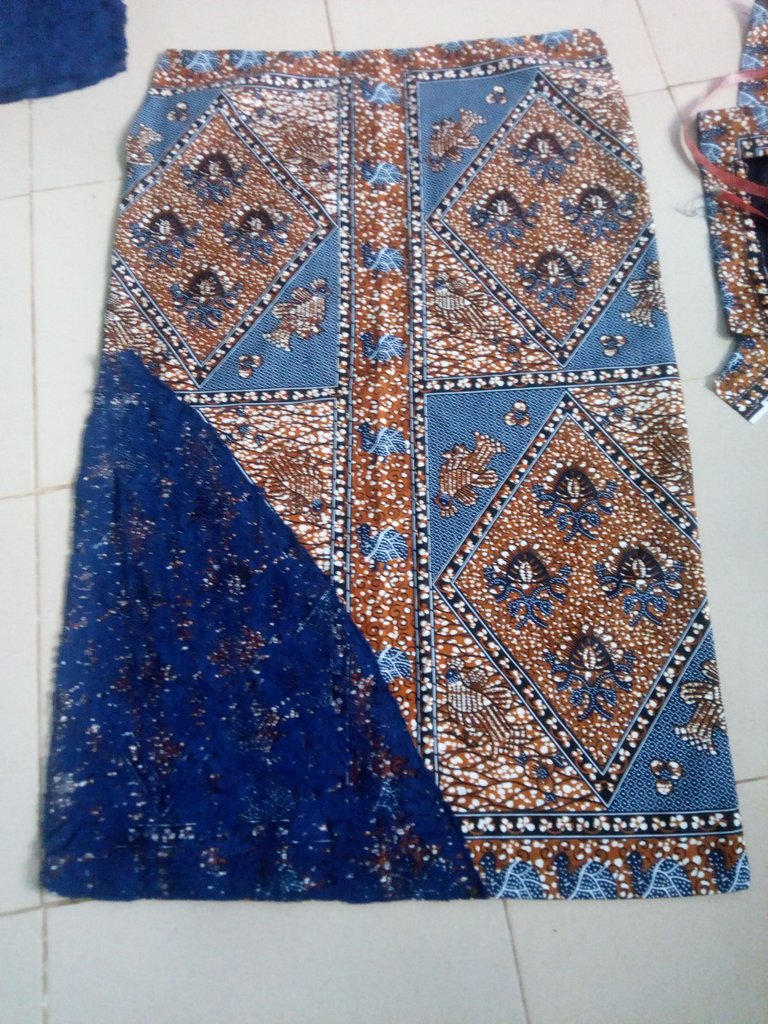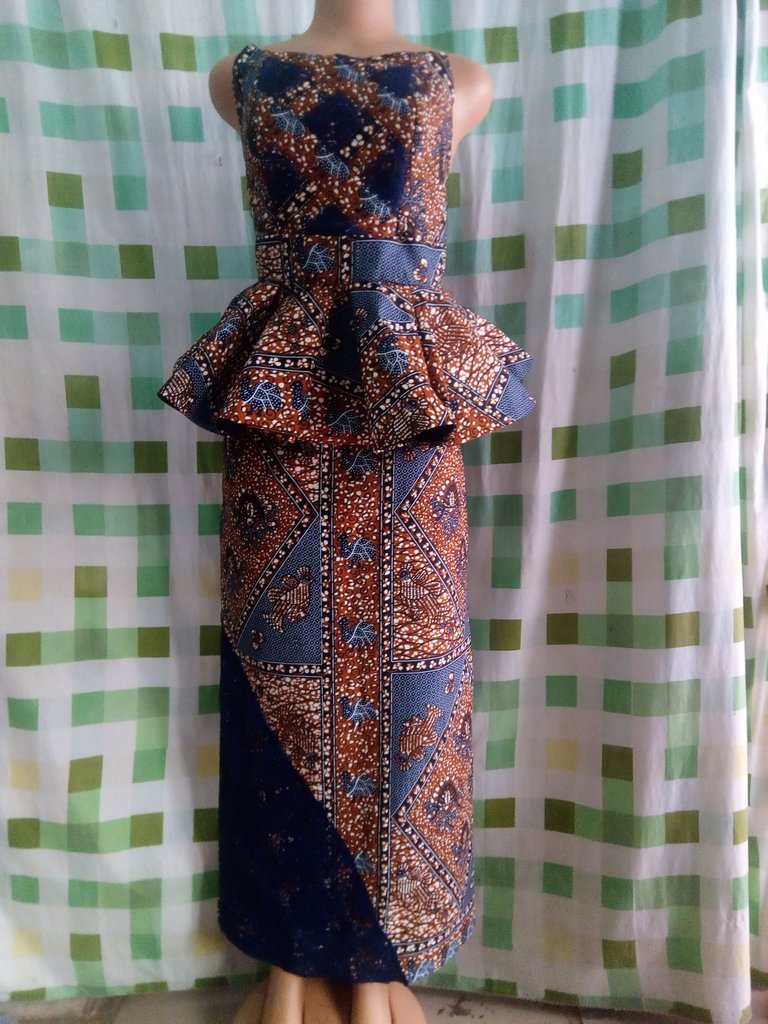 After sewing the major parts as explained above, I was left with the choice of sleeves to make, looking at the remaining Ankara fabric, it was obvious that I can't make a sleeve from it, so I took the remaining lace, cut out a basic sleeves and trimmed out a long piece from the Ankara fabric, then, i had it sewn straight and turned it inside out.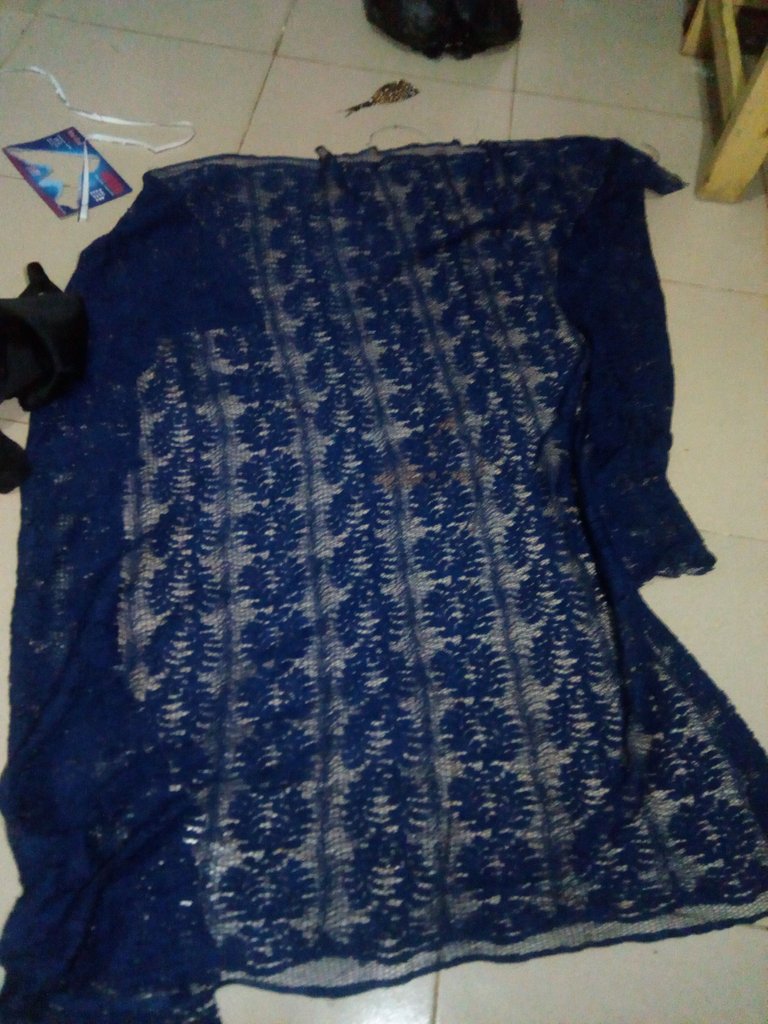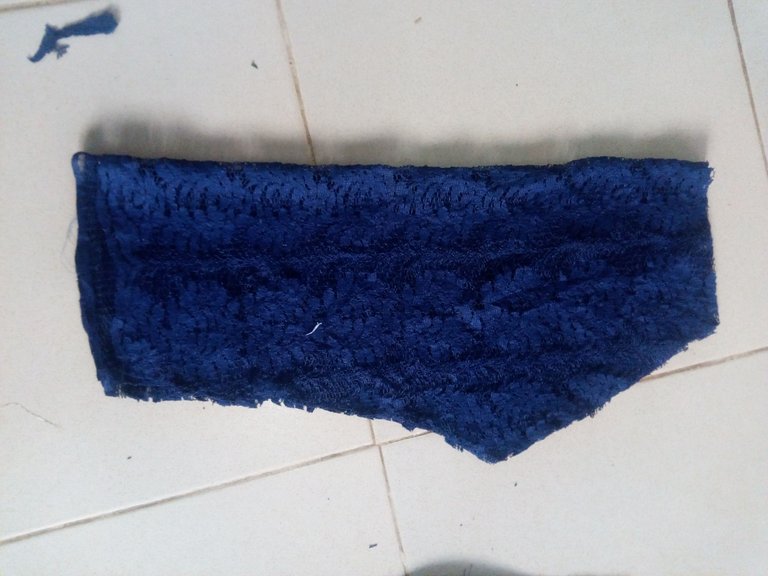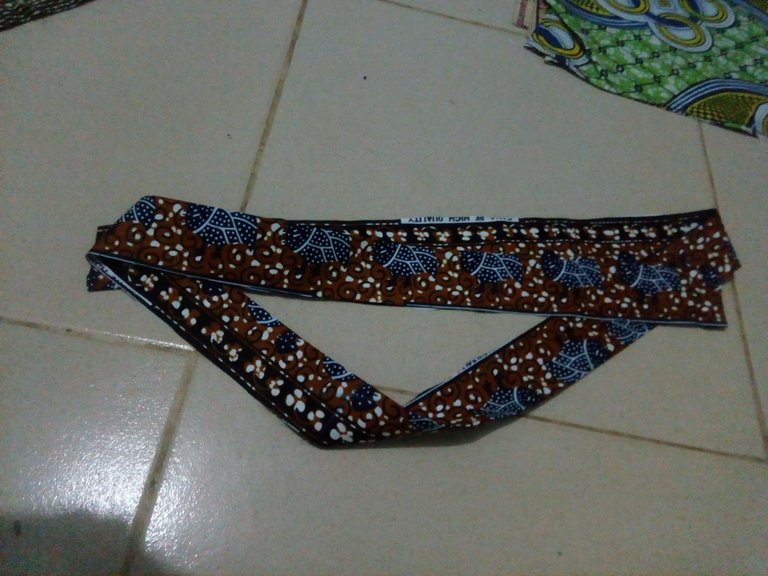 The Ankara was then placed on the lace and sewn slantly,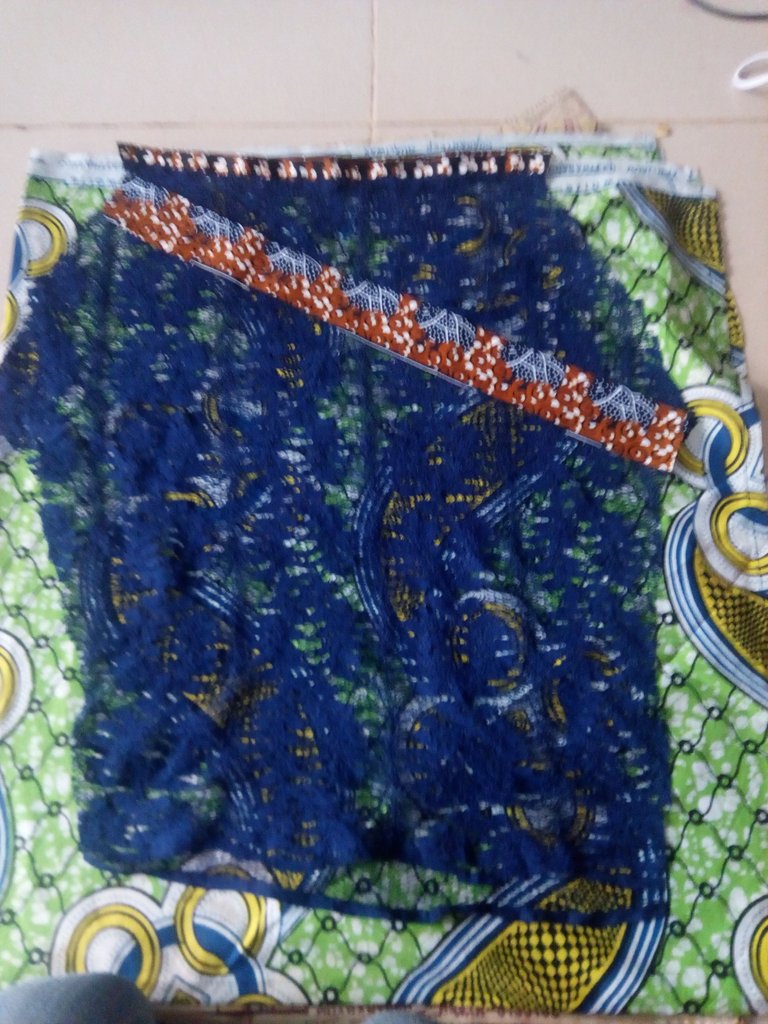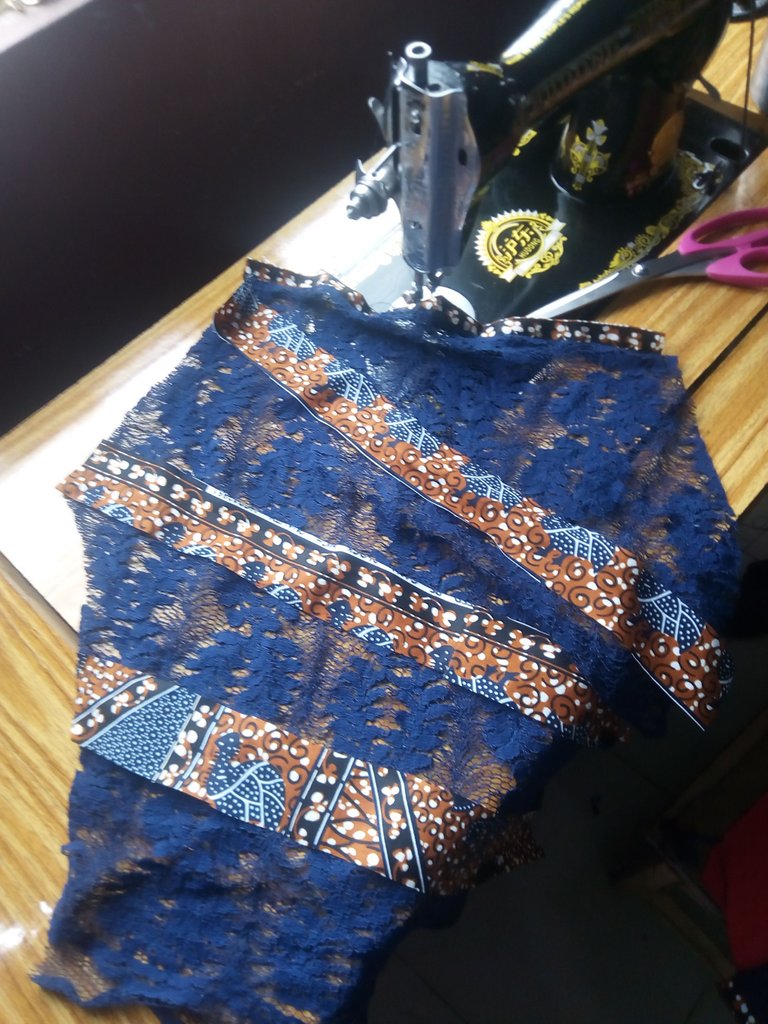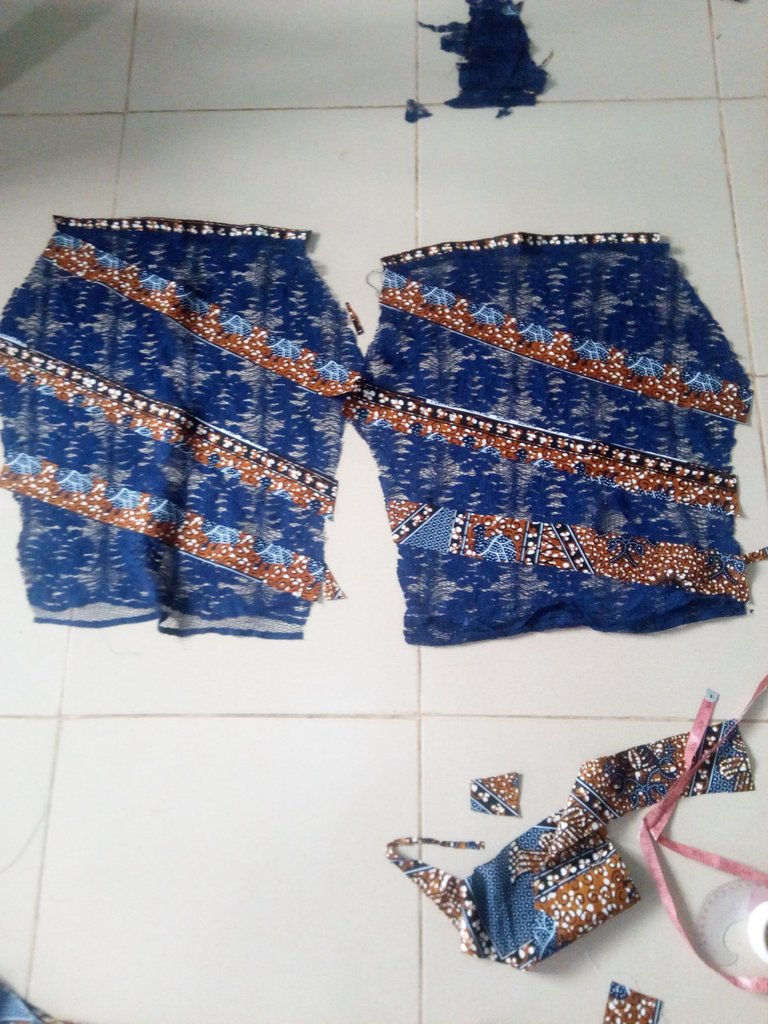 Finally I have this and it was neatly attached to the armhole to make my complete blouse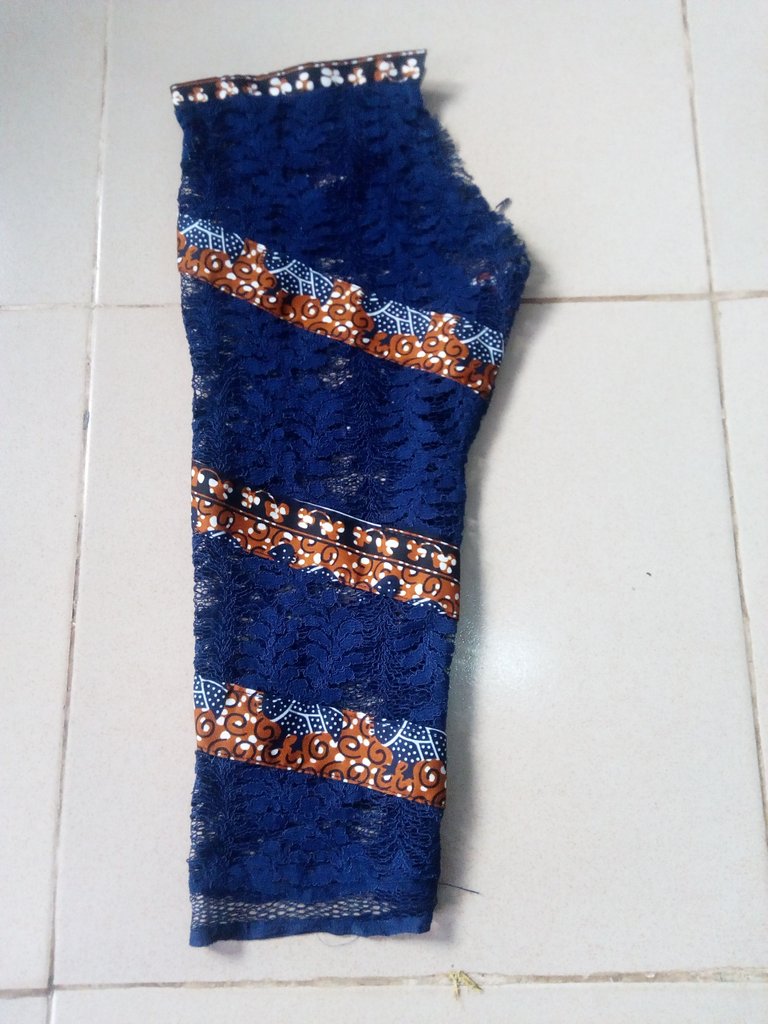 This is the long awaited skirt and off shoulder peplum blouse I made with Ankara and lace fabric completed.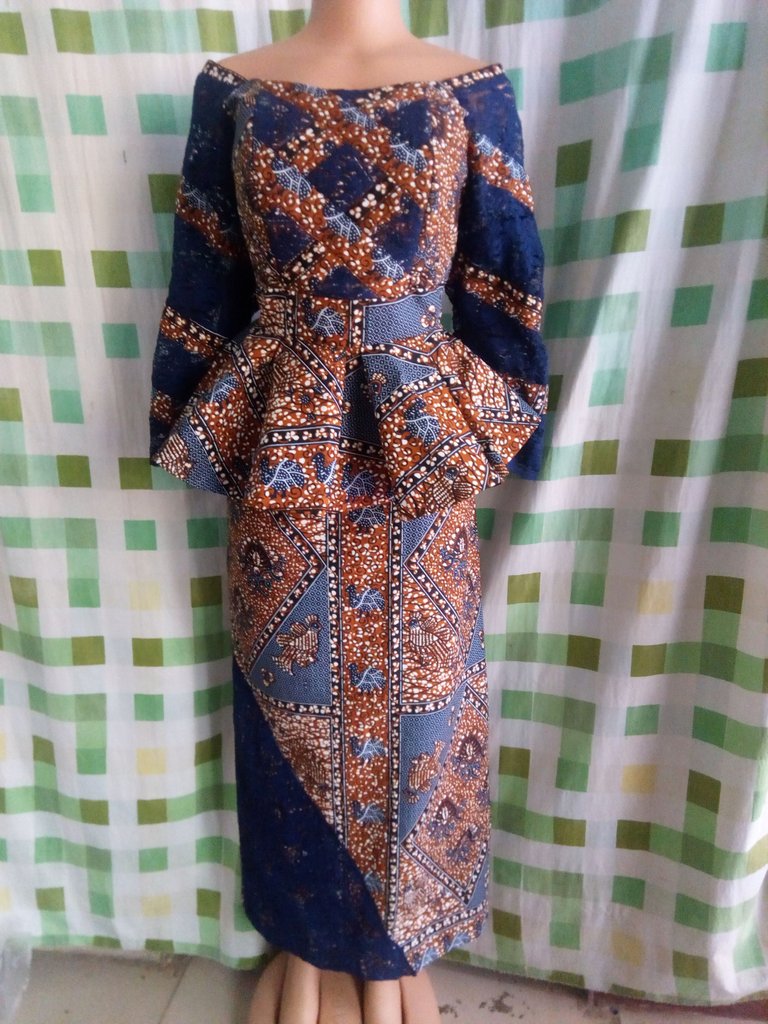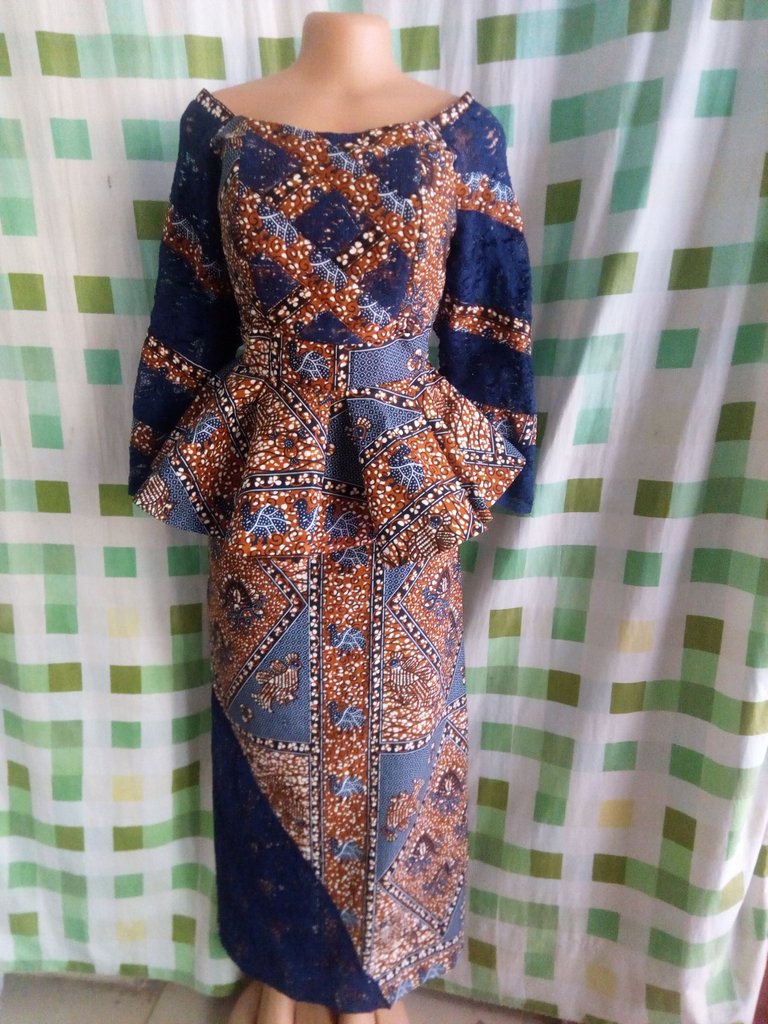 Thanks for always being there reading my everyday post, for your comment and support, have a great day.