Maravilloso inicio de semana amigos en Hive, buenas vibras para todos, espero se encuentren bien. 🌹
Wonderful start to the week folks at Hive, good vibes to all, hope you are well. 🌹
Esta mañana ordené mi bolsa de tela, siempre que sobran recortes me gusta guardarlos y de algo me sirven en el futuro. Al final en algún proyecto de costura ellos te salvan el día, así que no está demás retenerlos un tiempo más dentro de la bolsa de telas.
El día de hoy hice un cintillo para el cabello, encontré este cuadro de tela con los colores del Otoño y me gustó mucho darle un uso.
This morning I sorted out my fabric bag, whenever I have scraps left over I like to keep them and they will be useful in the future. At the end of a sewing project they save the day, so it's always a good idea to keep them in the fabric bag for a while.
Today I made a headband, I found this fabric square with the colors of Fall and I really liked to give it a use.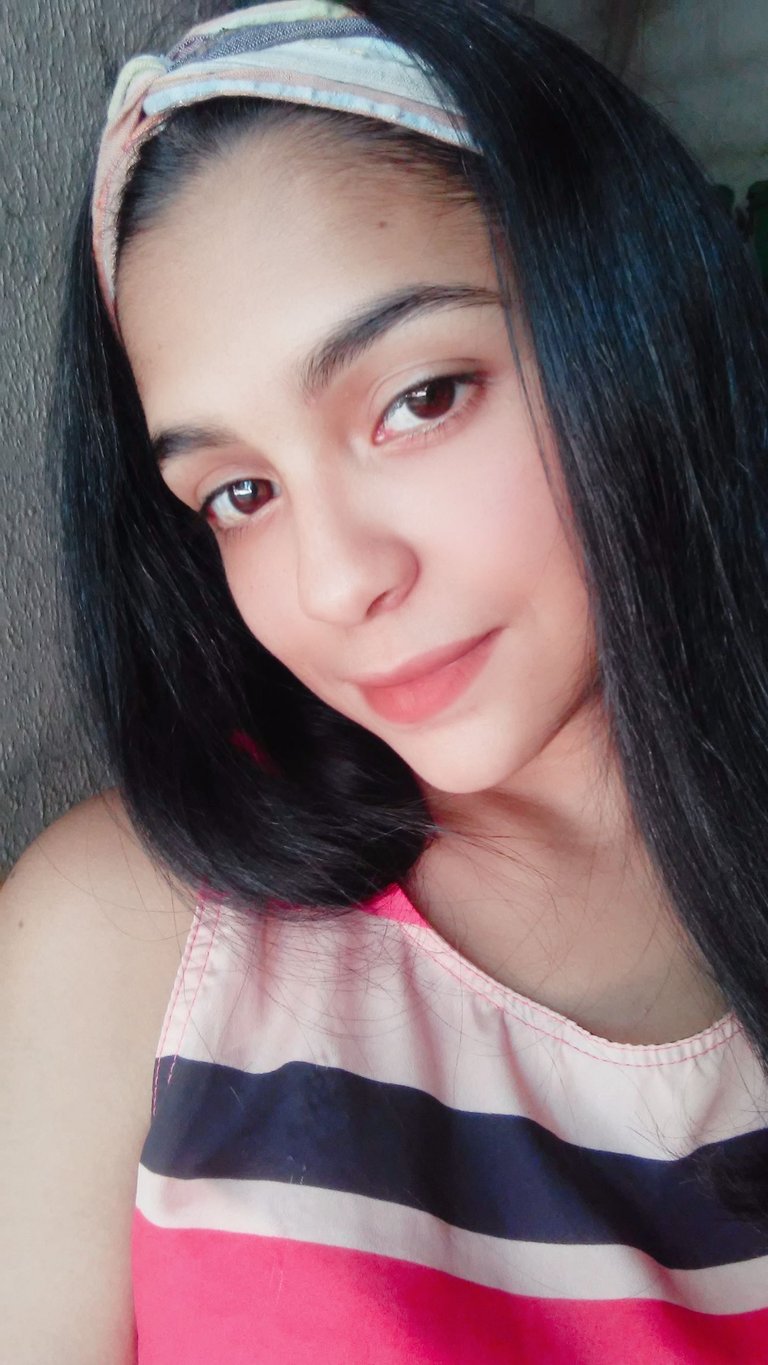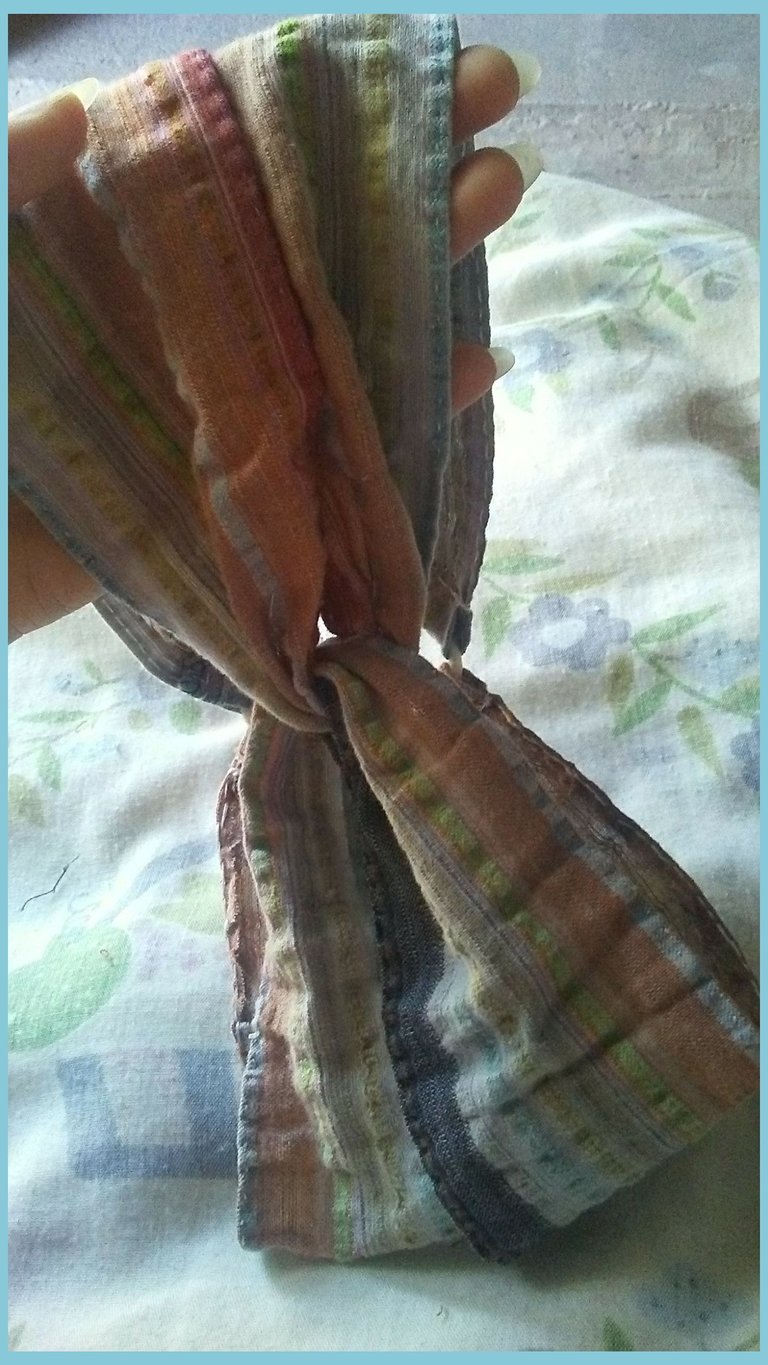 ---
🍁 Materiales que utilicé:
Tela no flexible.

Goma o elástica.

Tijera, hilo y agujas.
🍁 Materials I used:
Scissors, thread and needles.
---
El tipo de tela que utilicé no estira. Para lograr hacer un cintillo con ella necesitaré de una goma o un nudo especial, que me permita aflojar y ajustar bien el cintillo en la cabeza.
Primero acomodé los bordes de la tela con una costura para formar una figura recta y limpia. En total son dos tiras de tela que usaré.
(Largo 36 cm × 4 cm Ancho).
The type of fabric I used does not stretch. To make a headband out of it I will need a rubber band or a special knot, which will allow me to loosen and tighten the headband on the head.
First I sewed the edges of the fabric with a seam to form a straight and neat figure. In total there are two strips of fabric that I will use.
(Length 36 cm × 4 cm width).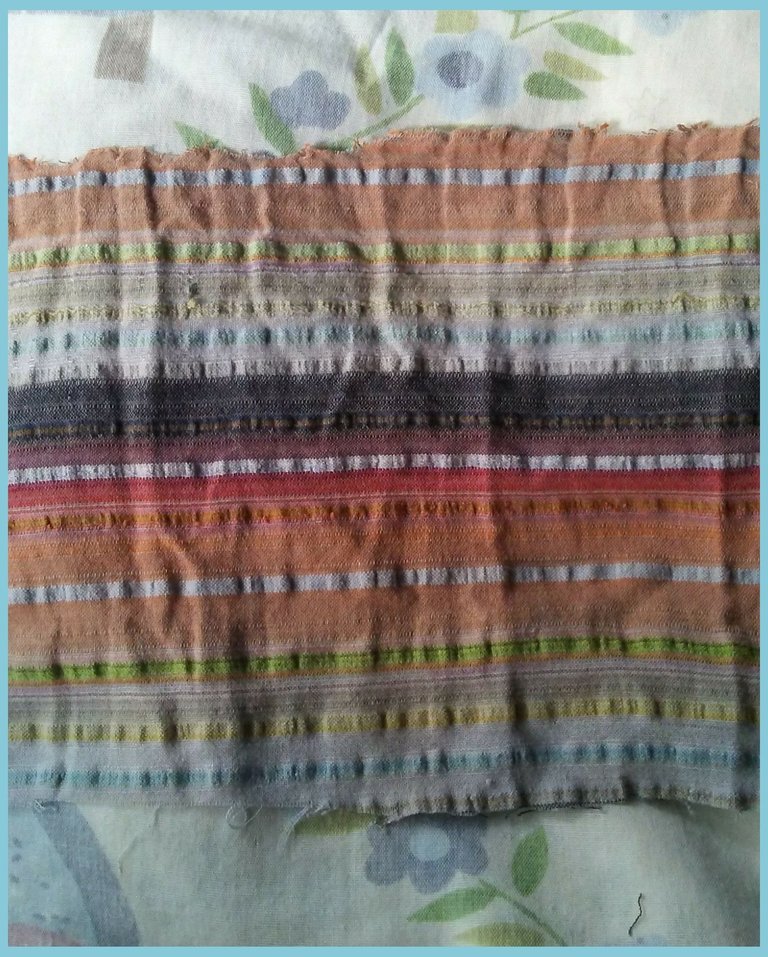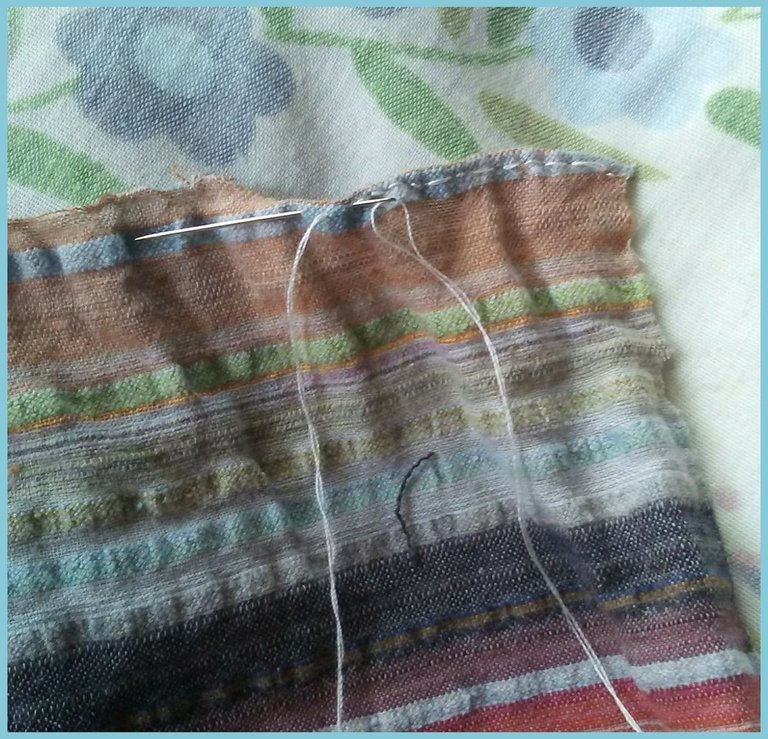 Estas dos telas las cruzaré una sola vez, le dará una forma bonita al centro del cintillo.
I will cross these two fabrics only once, it will give a nice shape to the center of the headband.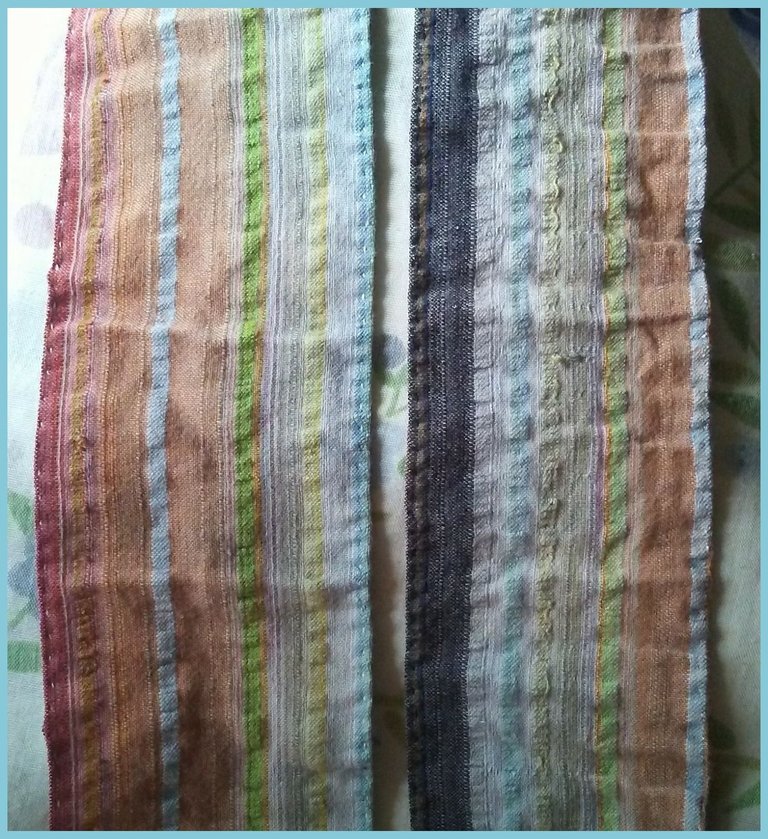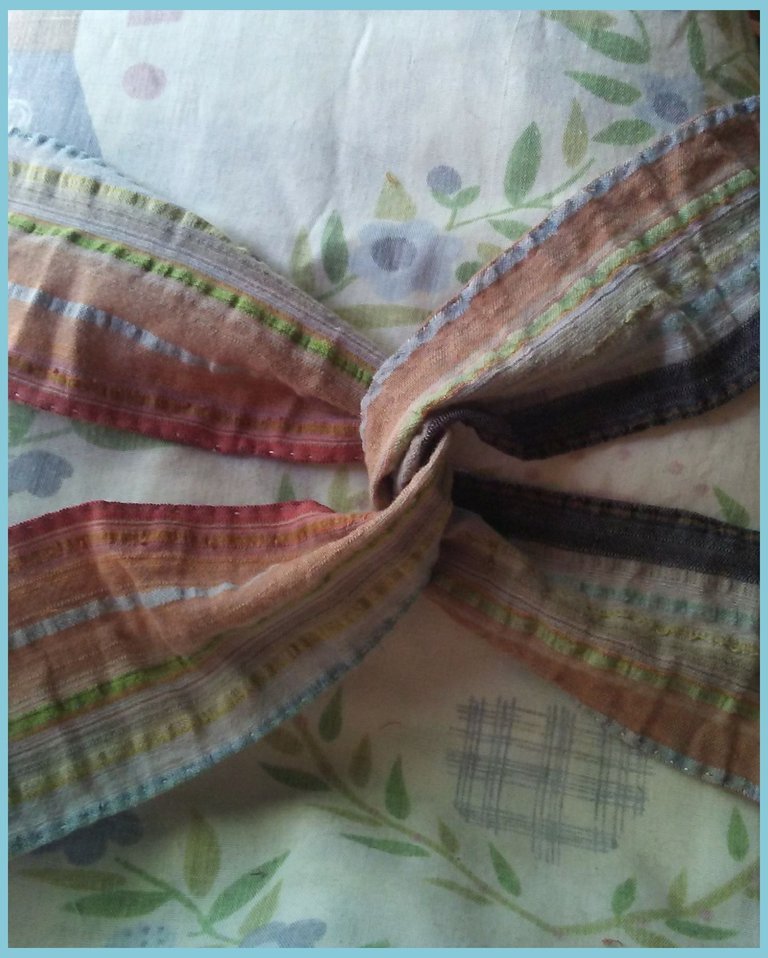 Luego sellé al final de cada tela para que mantenga su forma. En esa misma parte se arma un espacio pequeño, doblando 2 cm de tela y cosiendo, por ahí es por donde va a pasar la goma.
Then I sealed the end of each fabric so that it keeps its shape. In that same part, a small space is made by folding 2 cm of fabric and sewing, that is where the rubber band will go through.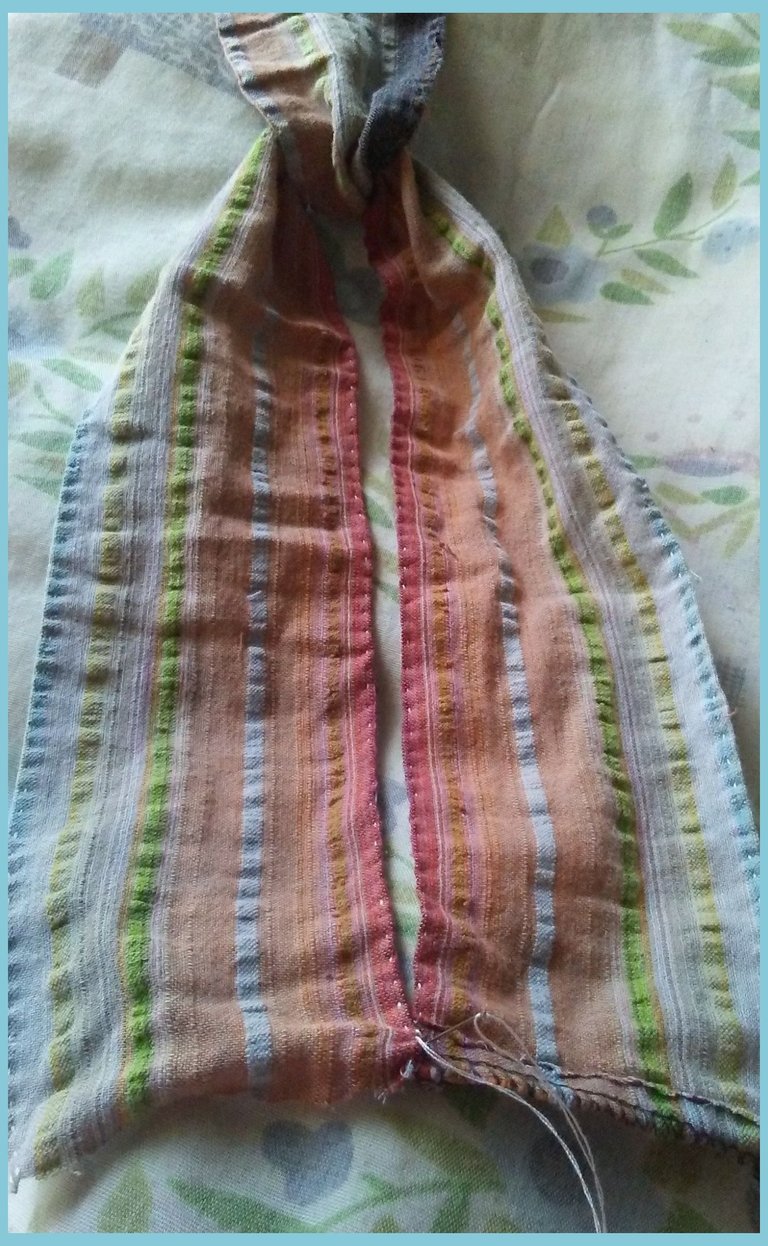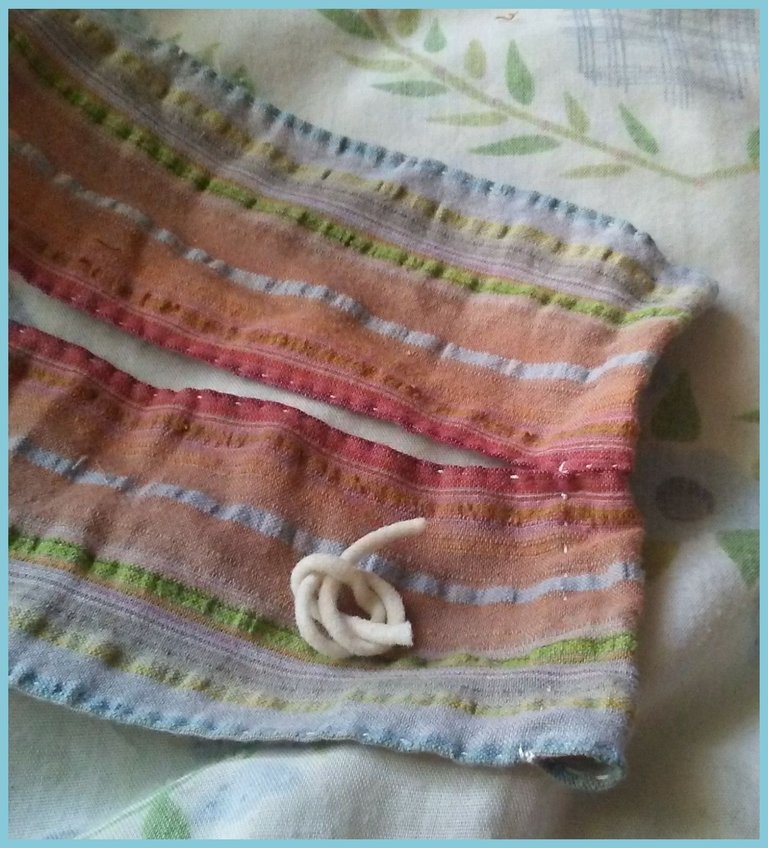 Por último la goma pasa por el espacio que se armó en la tela. Esto ayudará a que el cintillo sea flexible y se ajuste bien.
Finally the rubber band is passed through the space that was created in the fabric. This will help the headband to be flexible and fit well.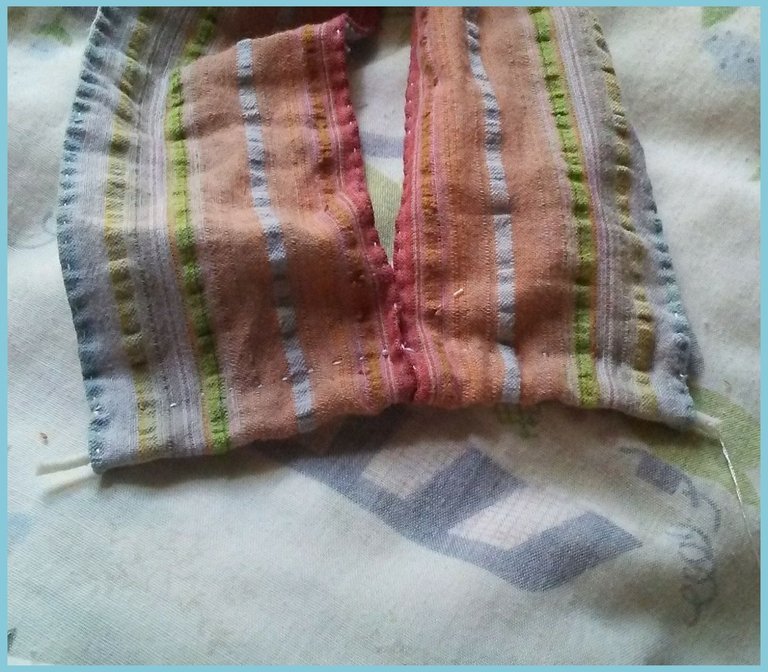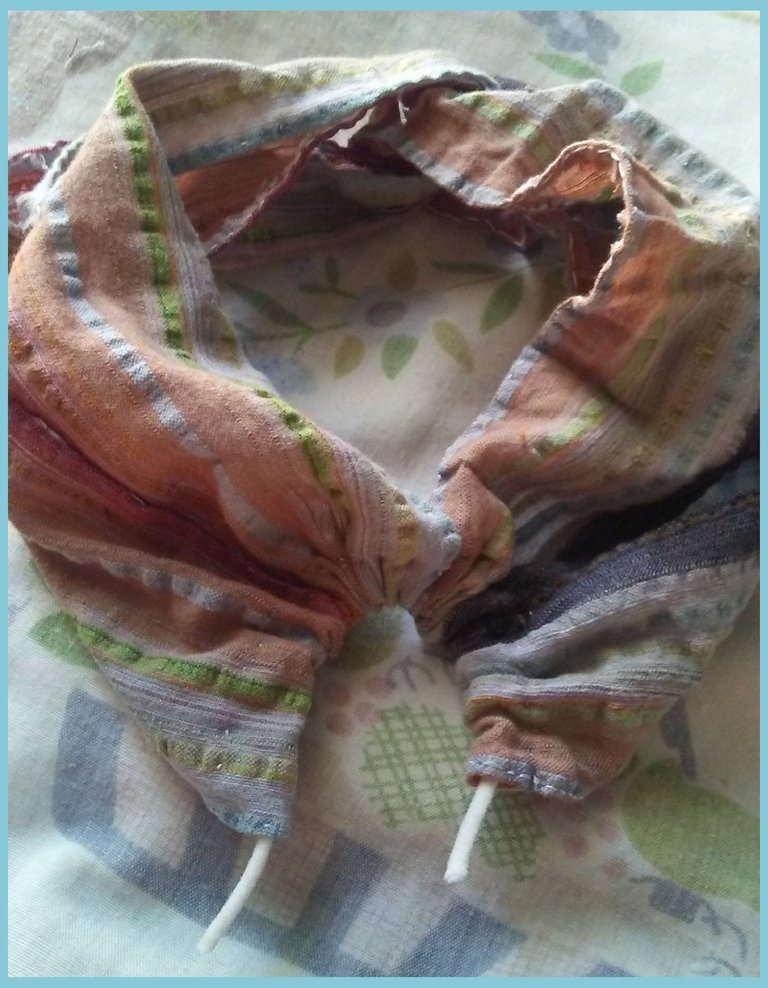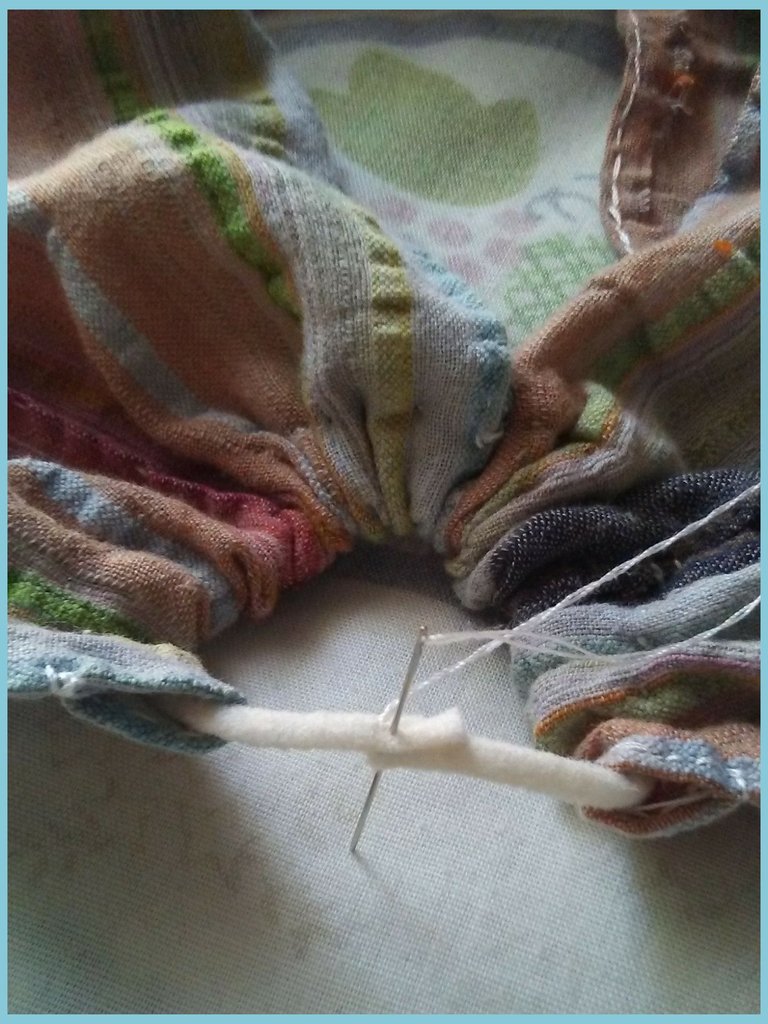 De esta forma queda el cintillo, es de un color cálido, para un look suave y cómodo.
The headband is a warm color for a soft and comfortable look.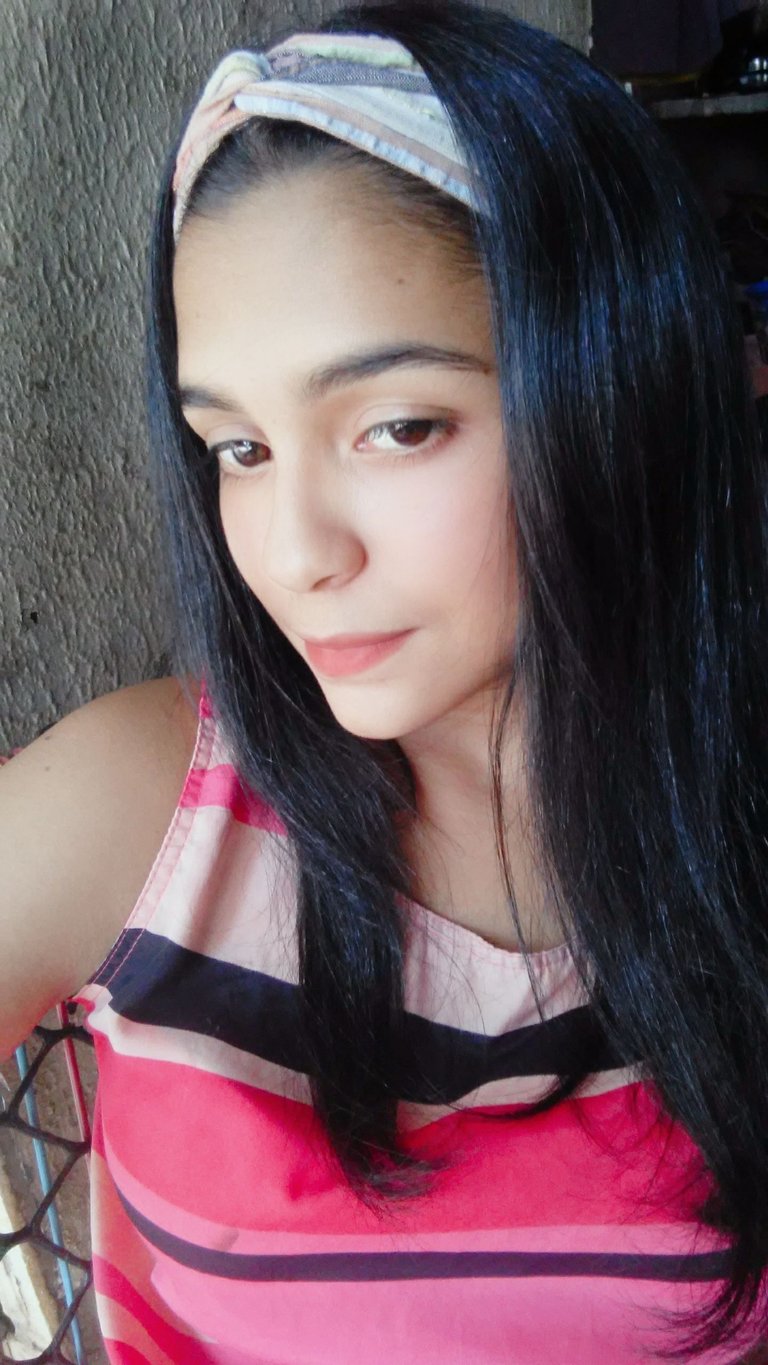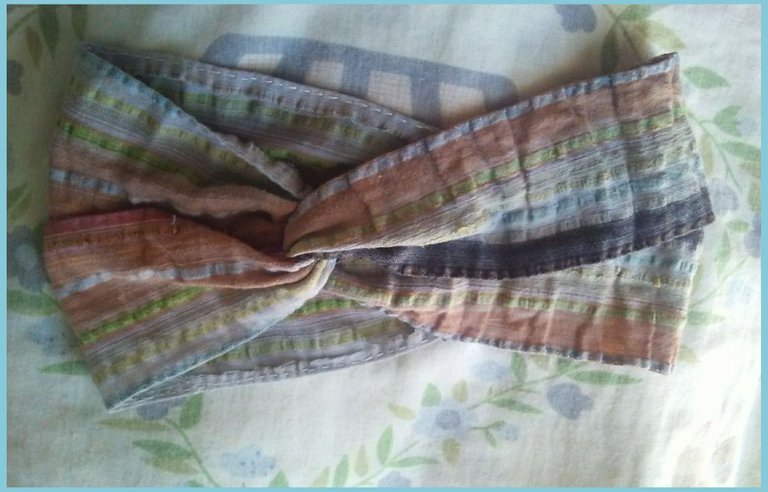 Amigos aquí termina este pequeño tutorial, inténtenlo en casa, preparen café o chocolate, y diviértanse.
Gracias por leer hasta aquí, cuidense mucho, tengan un felíz día. Los quiero. 🌹
Friends here ends this little tutorial, try it at home, prepare coffee or chocolate, and have fun.
Thanks for reading this far, take care, have a great day. Love you. 🌹