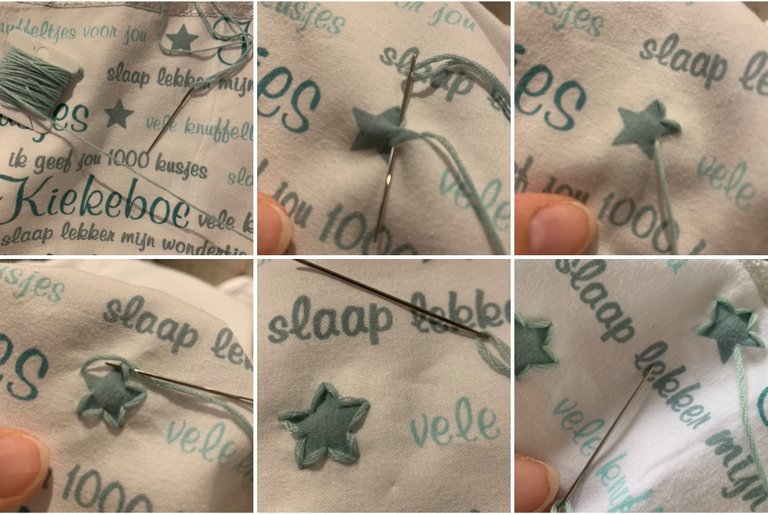 You don't need a pattern to make a blanket speak more to you as a gift.
I bought this baby blanket at prenatal and in Dutch all sweet things are written on it. It will be a present along with the baby crib I am making.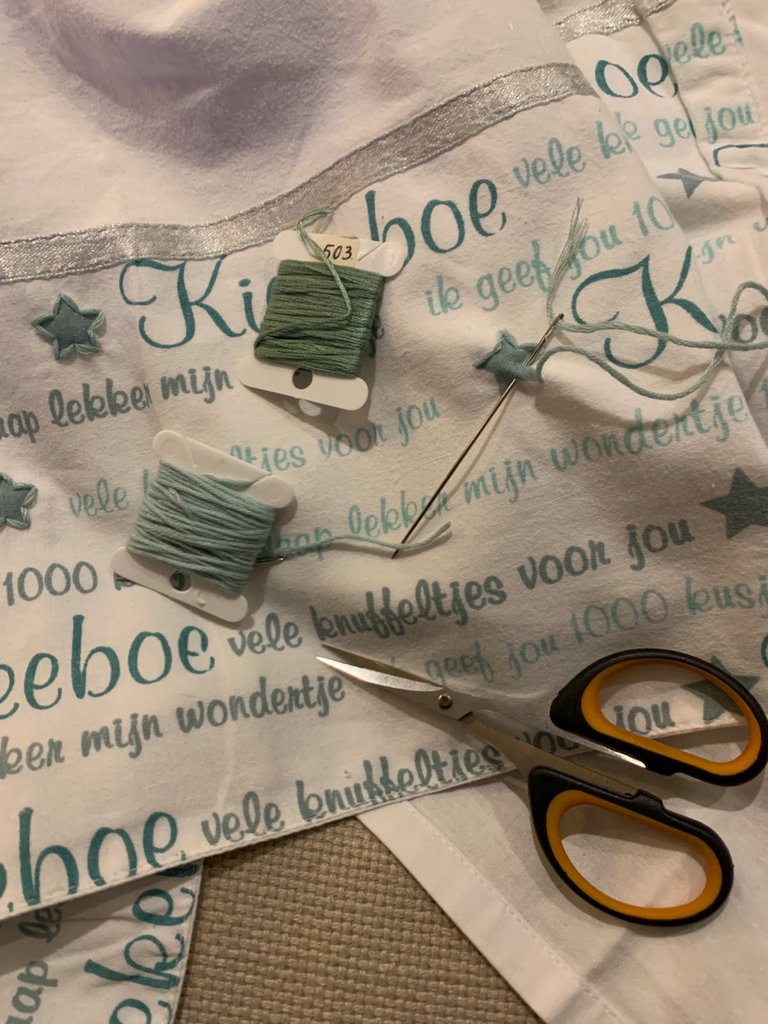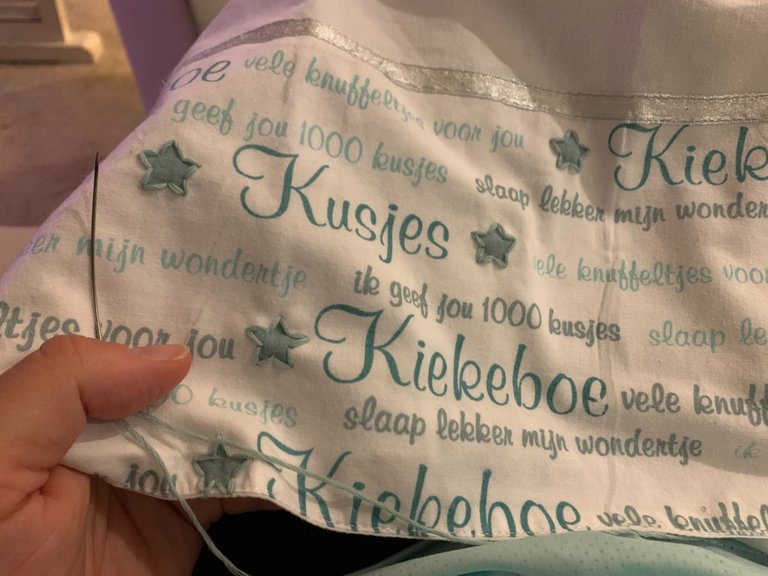 https://peakd.com/hive-129017/@brittandjosie/upcycle-old-baby-basket-crib-on-sublimesunday-for-build-it-contest-my-entry
The handles were broken and that has been a project for some time now. But when the baskets ready I also need to make the bed.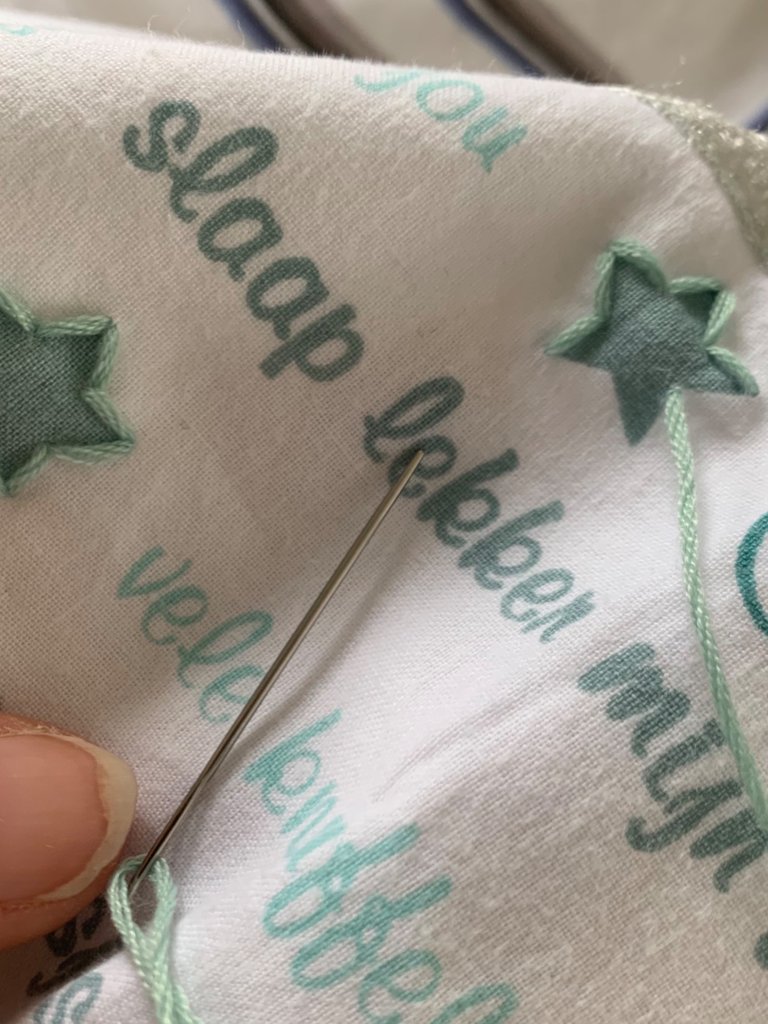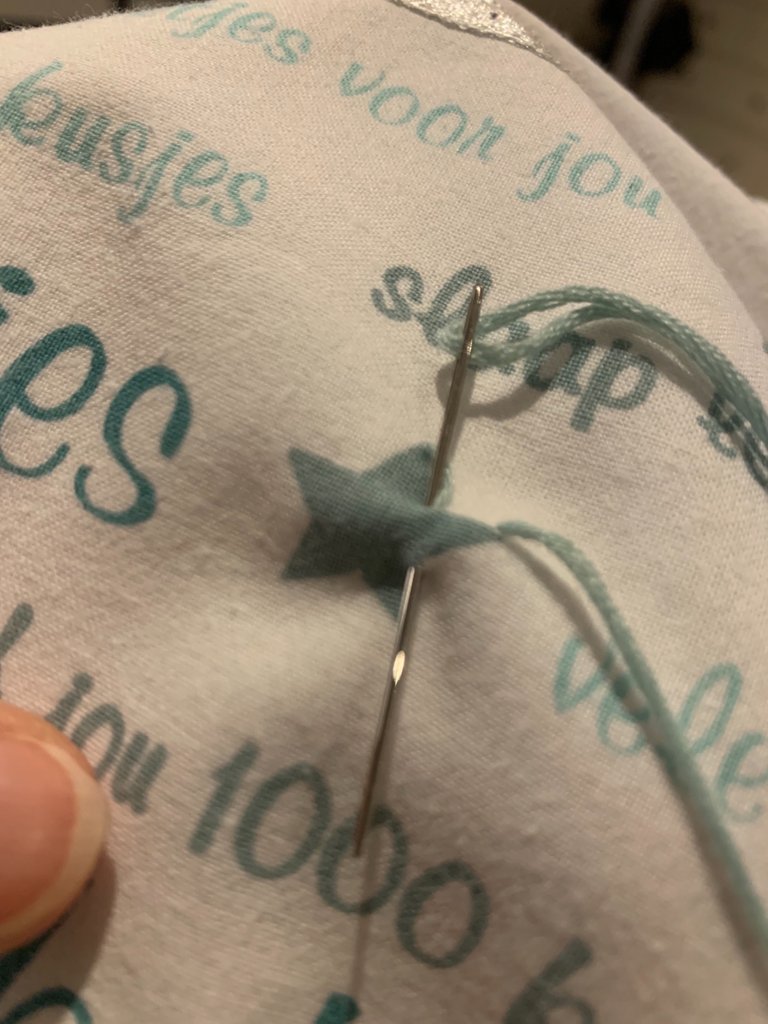 This is an easy project. It takes a hour per blanket I guess and it's relaxing while the tv is on and we are at home.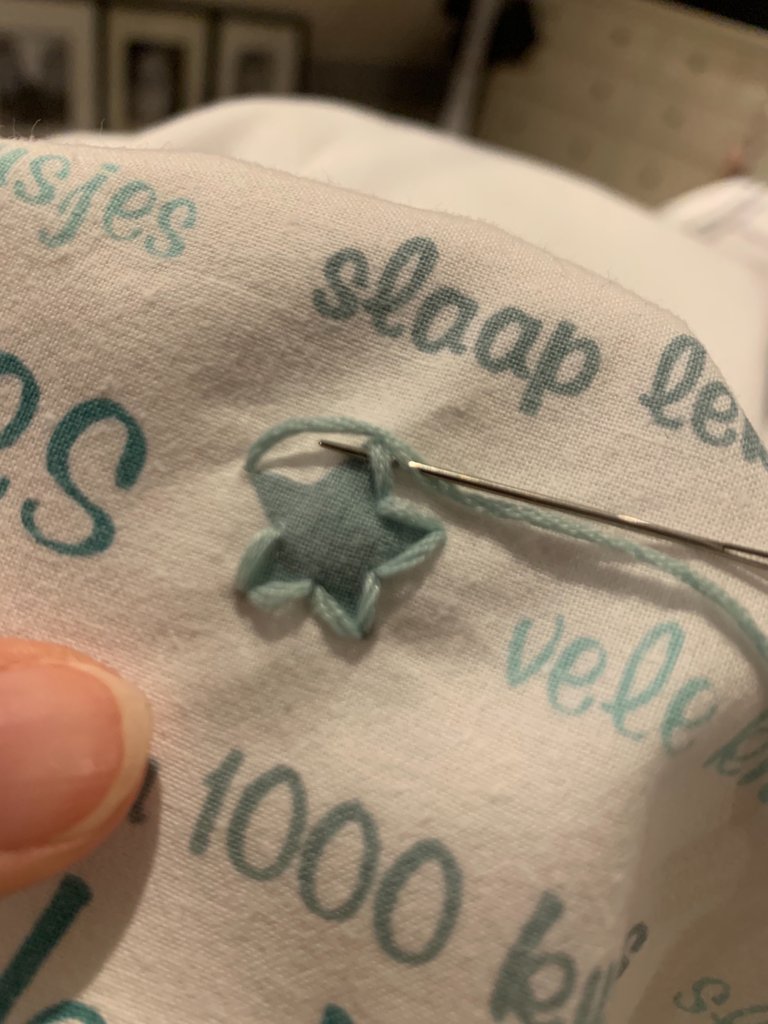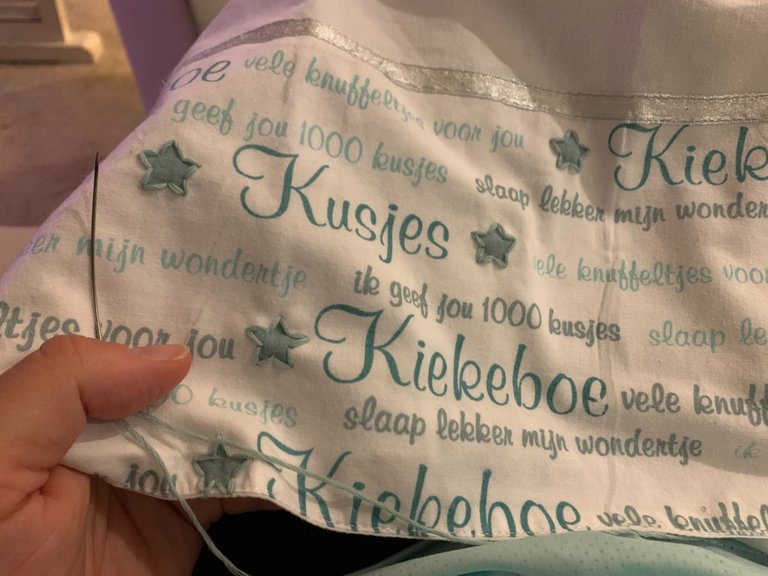 So the fact that their is text on the blankets and stars makes it easy to just put on a few stitches and have it speak more. I choose to take the same color yarn but it pops even more when you use a different bright color yarn.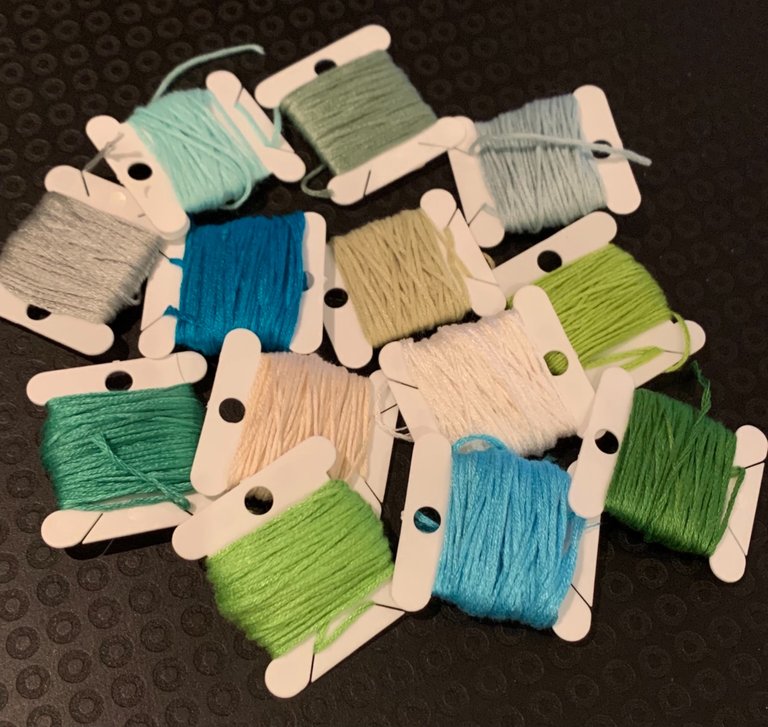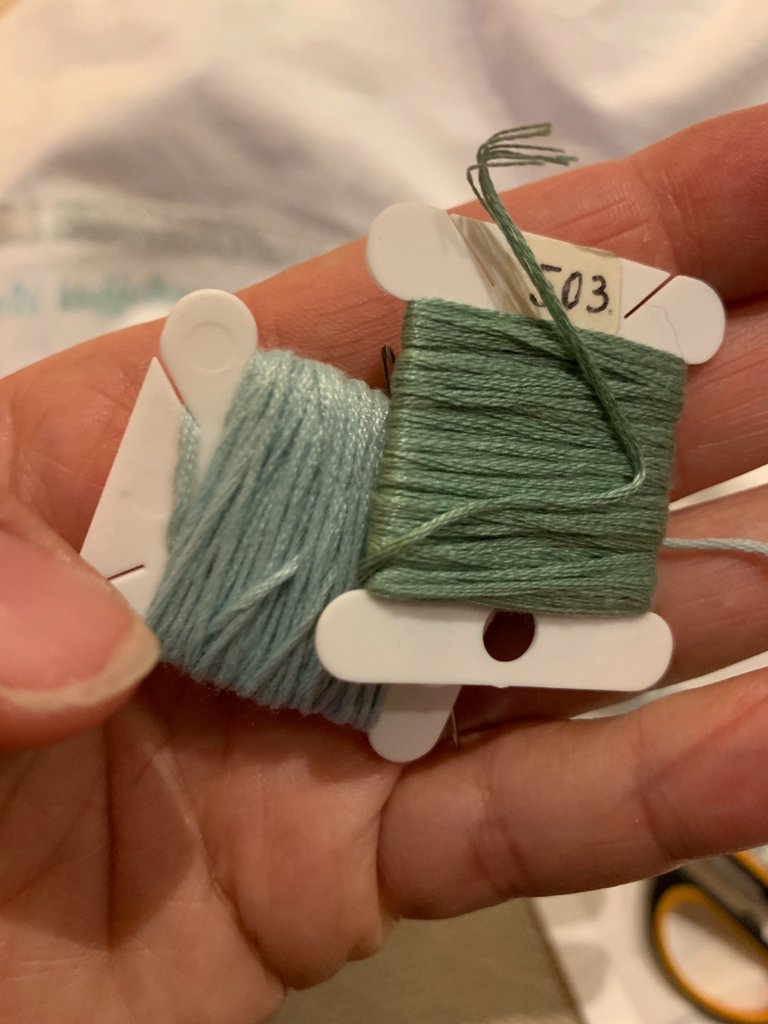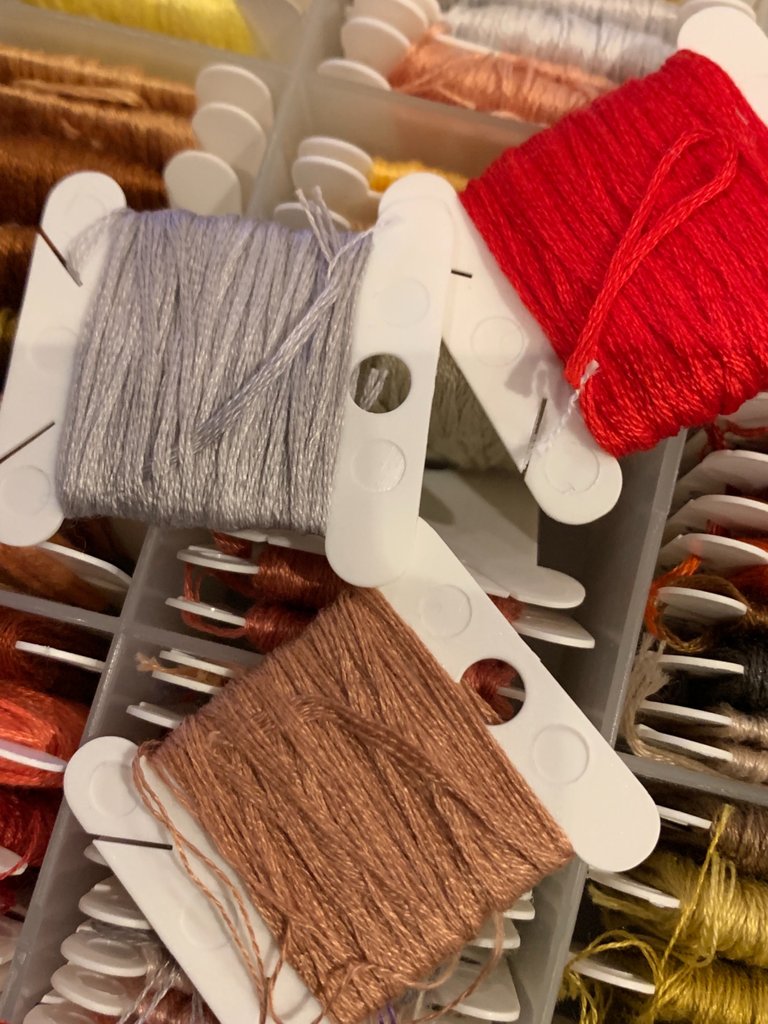 I also plan to do some things without pattern. The fact that embroidery is easy you can do it from the head OR draw with a pencil. I will share that as soon as I start on the new blanket.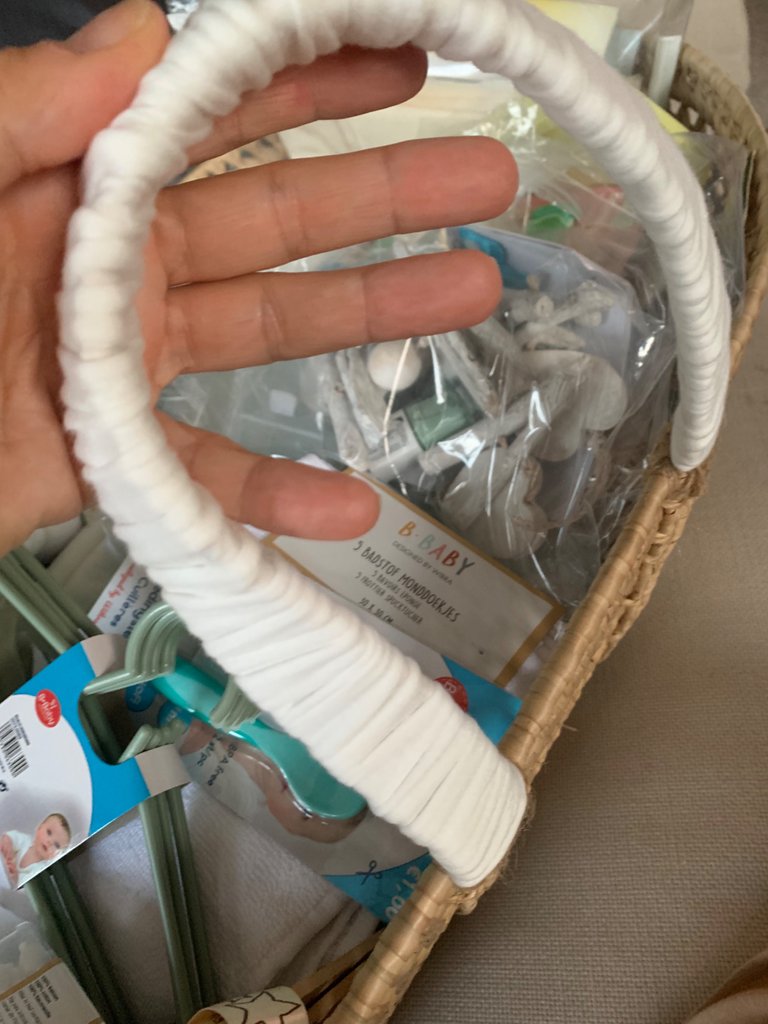 The Moses basket as such a crib is called also will get a stand and a music thingie on it. For now the fact that it holds all the presents and I am so looking forward to the baby shower and her face when she sees all the gifts and needlework that's on it.
Thanks for stopping by,
its appreciated and remember always focus on being creative
instead of being bee-zy.
Consistent Actions Create Consistent Results.
Not everyone is a blogger but everyone has something great to offer.
Lover of Life and L❤️ve in General - @brittandjosie

I am a proud member off the #theTerminal #lifestylelounge #needleworkmonday and #ladiesofhive and #amazingnature .
Co founder for @theterminal, @heyhaveyamet and
@steem-aide
(c)
All images and photographs, unless otherwise specified, are created and owned by me. @brittandjosie originals.
Sources used : It is mentioned in my blog.
When the source is missing, please tell me I am only human and don't want to do anything wrong or even plagiarise. I do make mistakes. I only use a canon camera and my iPhone for my images.
I would like to thank you for reading my blog, feel free to leave me any feedback, if not, read you next time. #BENICE



Your personal Discord terminal invite : https://discord.gg/XZGPGpz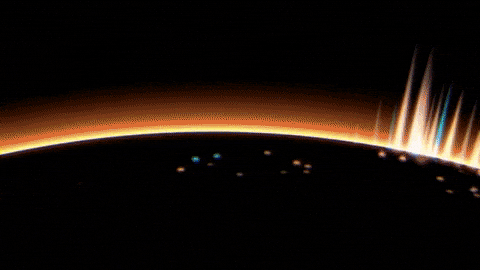 Date : 31 august 2021