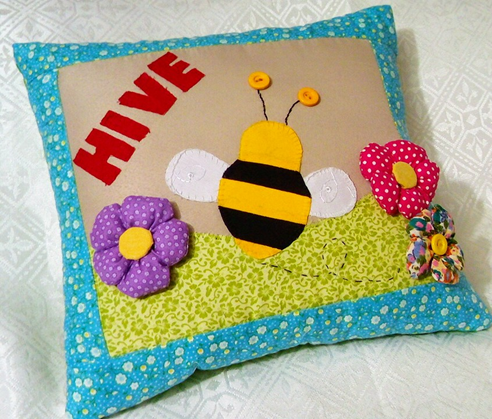 I'm feeling comfortable in my HIVE home ❤
The days have gone by and we are three months away from moving into our new HIVE house. At the beginning we were all with expectations, questions, doubts and a lot of curiosity to know what was going to happen. Like everything new there is always distrust because you don't know it; but in HIVE they broke all the schemes, immediately it was a total success, starting because quickly the currency was sold in the market and even better it was when the price shot up. In spite of having that sudden drop, the price has remained stable and with that we have been able to resolve many things in our lives, we hope that it will continue to rise and thus we will do much better.
---
Handmade means, made with the heart.

I am getting very comfortable and making this my home forever, I never want to leave here, I want it to be the best home and for that I will decorate it with the best details that come from my heart.
I want to invite all my friends to it, I want to share with them this great happiness and joy that I feel. For her I want to raise my glass and make a toast and say "Now we are well".
Like everything in life, there can be some inconveniences, but I know that we will be able to solve them. I wish success to this house, he sent a thousand blessings to all who live here and today relax, make yourself comfortable and work with all the pleasure because it is really worth it.
𝐈 ❤ 𝐇𝐈𝐕𝐄
---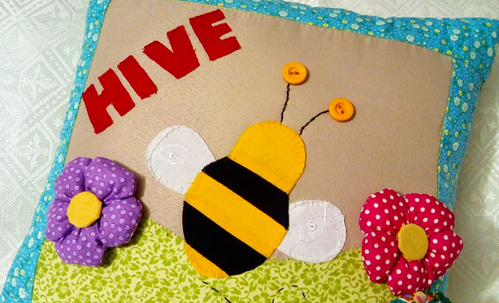 🐝 Let's go to work.
Today I come to work this beautiful cushion to beautify the spaces; you can place it where you like best and if you don't like this combination you can change it as you like. Maybe you remember the bee bag I made a few days ago, in that post I commented that the Peruvian Manualist Mrs. Sonia Franco is the creator of this wonderful craft, she makes beauties, I didn't have all the things nor the beautiful fabrics that she uses but I tried to copy it as best as possible to bring it to you and with this make a tribute to this beautiful beehive.

Bee and grass mould 🐝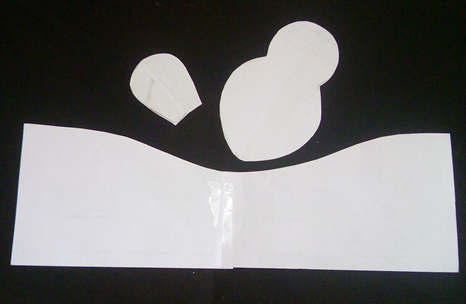 This is the bee pattern, it's the first thing we're going to do, take out each of the moulds. I played with the size so it would look better this time.
---
🐝Step by step

We cut out all the patterns of the bee and put them together in the machine to form the body of the bee.






After we have cut all the parts we are going to put hair with glue so that it doesn't fray when it is washed, with festoon stitch as if it was a pachwork we are gluing each part of the drawing.

We sew the blue fabric rectangles that we cut out according to the size of the cushion we are going to make. Sew them to the brown fabric with straight and zigzag stitching.

We've coated the front to give it more volume. To finish, we place a fabric combination picture that will be the back of our cushion, we sew it straight and zigzag leaving an opening to introduce the cushion.

I particularly fell in love with this cushion model and it definitely won't leave my room, I want it just for me. I hope you liked it and that you give me a lot of positive feedback. I'll tell you later and I love you very much.
---
STAY HOME
---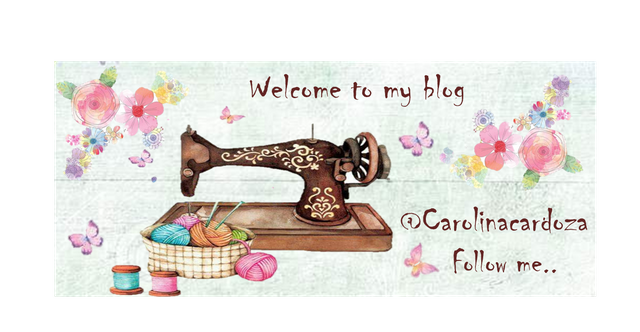 Images taken with my Kronos-net cell phone camera