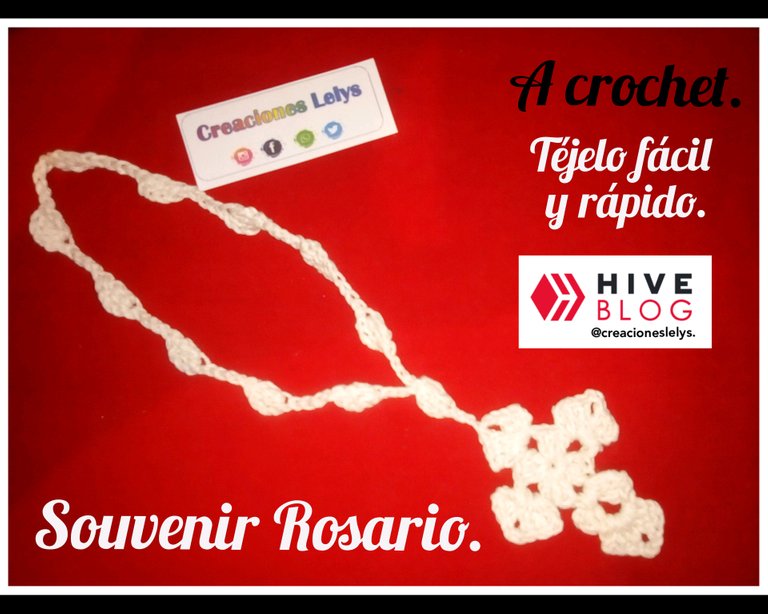 ¡Hola!
Soy Lelys 🤝 vamos a tejer ROSARIO PARA SOUVENIR, fácil y rápido. BIENVENIDOS a este espacio para compartir mis creaciones.
MATERIALES:
Hilos de crochet o pabilo.
Aguja de crochet de 2,5 mm.
Aguja lanera.
Tijeras.
Pegamento.
Perlitas.
Hello!
I am Lelys 🤝 we are going to knit ** ROSARIO PARA SOUVENIR **, easy and fast. WELCOME to this space to share my creations.
MATERIALS:
Crochet threads or wick.
2.5mm crochet hook.
Wool needle.
Scissors.
Glue.
Pearls.
PROCEDIMIENTO:
Iniciamos tejiendo la cruz. 📿
Inicia con un am.
Levanta 4 grupos de 3 pa separados por 3 cadenas.
PROCESS:
We begin by weaving the cross. 📿
Starts with am.
Raise 4 groups of 3 tr separated by 3 chains.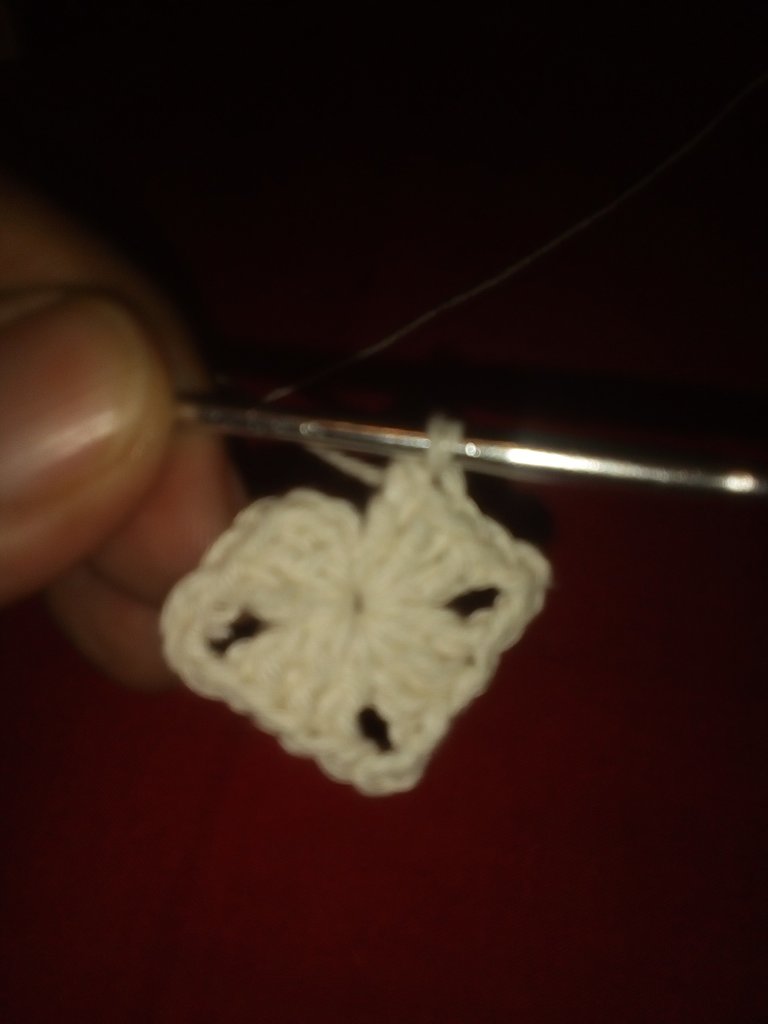 Cierra la vuelta anterior con 1 pma.
Levanta seguidamente dos vueltas con 3 pa separados por 3 cadenas.
Close the previous round with 1 htr. * Then lift two rounds with 3 tr separated by 3 chains.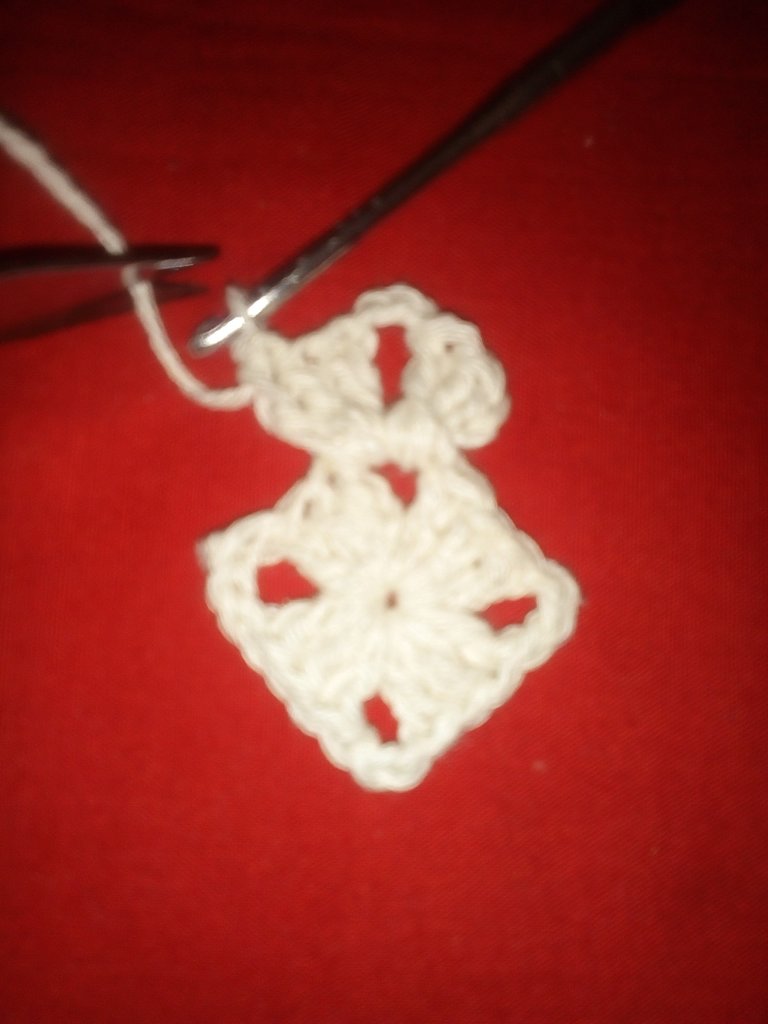 Deberás devolverte hasta el medio de las tres cadenas con pd, luego tejes la última vuelta. Ver imagen. Cierra y remata.
You should go back to the middle of the three chains with sl st, then work the last round. View image. Close and finish.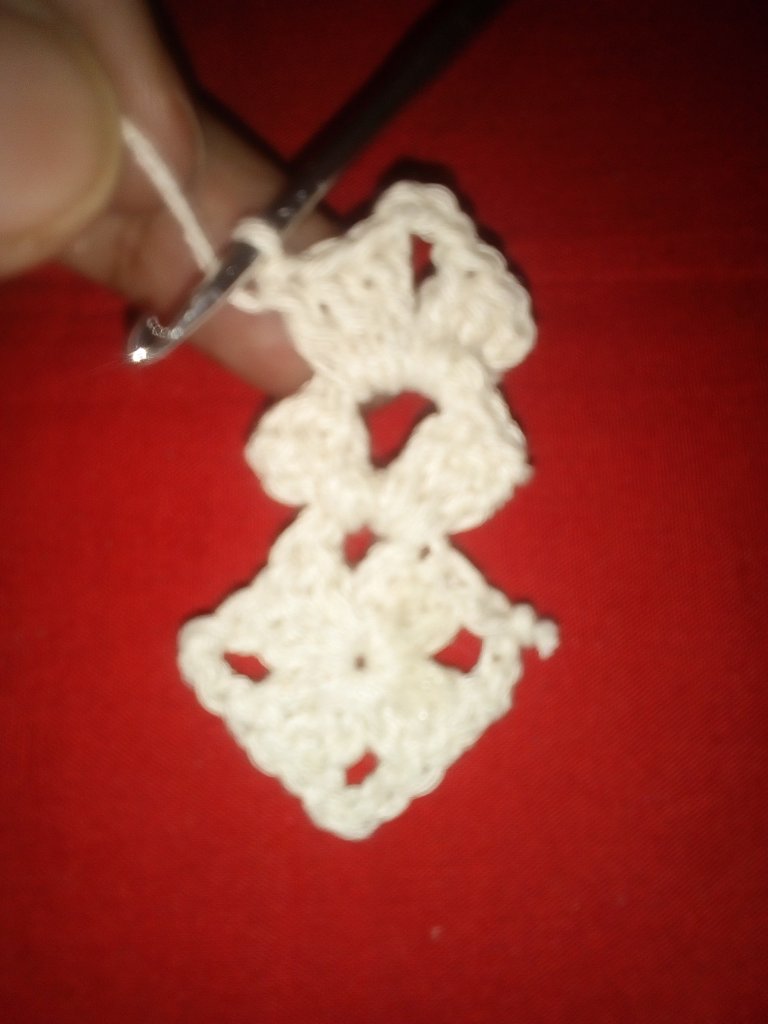 En las otras esquinas harás lo siguiente: engancha el hilo en la parte de las tres cadenas en cada grupo de pa. Haz igualmente 3 pa- 3 cadenas. Cierra y remata.
In the other corners you will do the following: hook the thread in the part of the three chains in each group of tr. Also do 3 pa- 3 chains. Close and finish.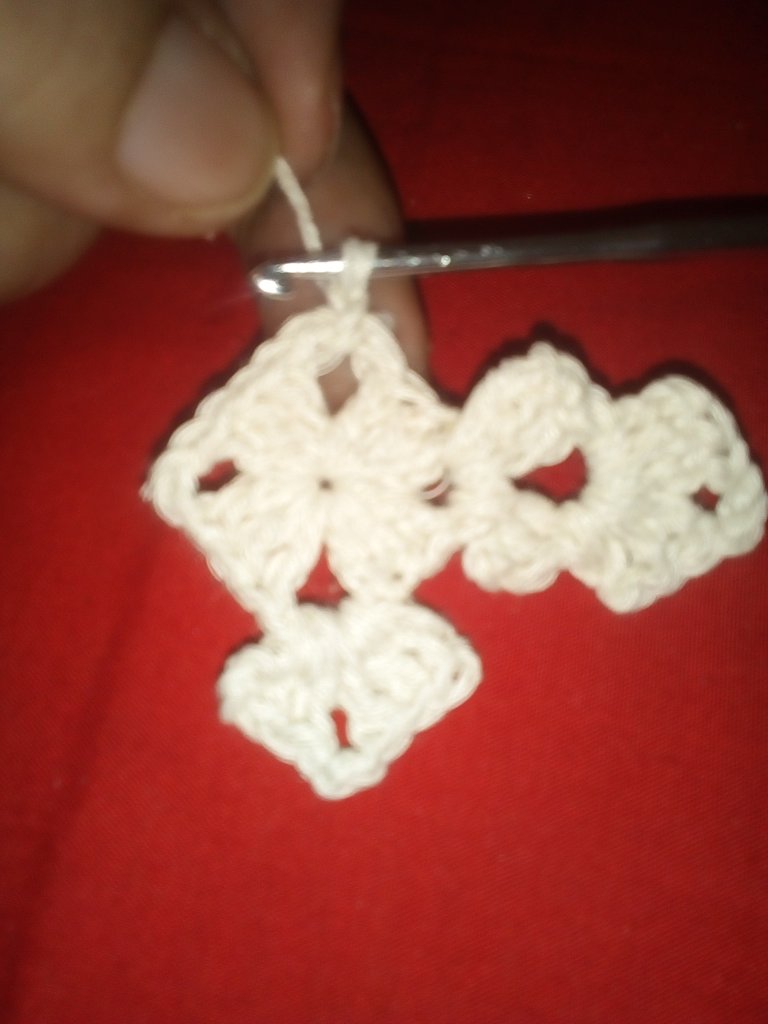 En el extremo superior de la Cruz engancha y levanta 6 cadenas.
At the upper end of the Cross hook and lift 6 chains.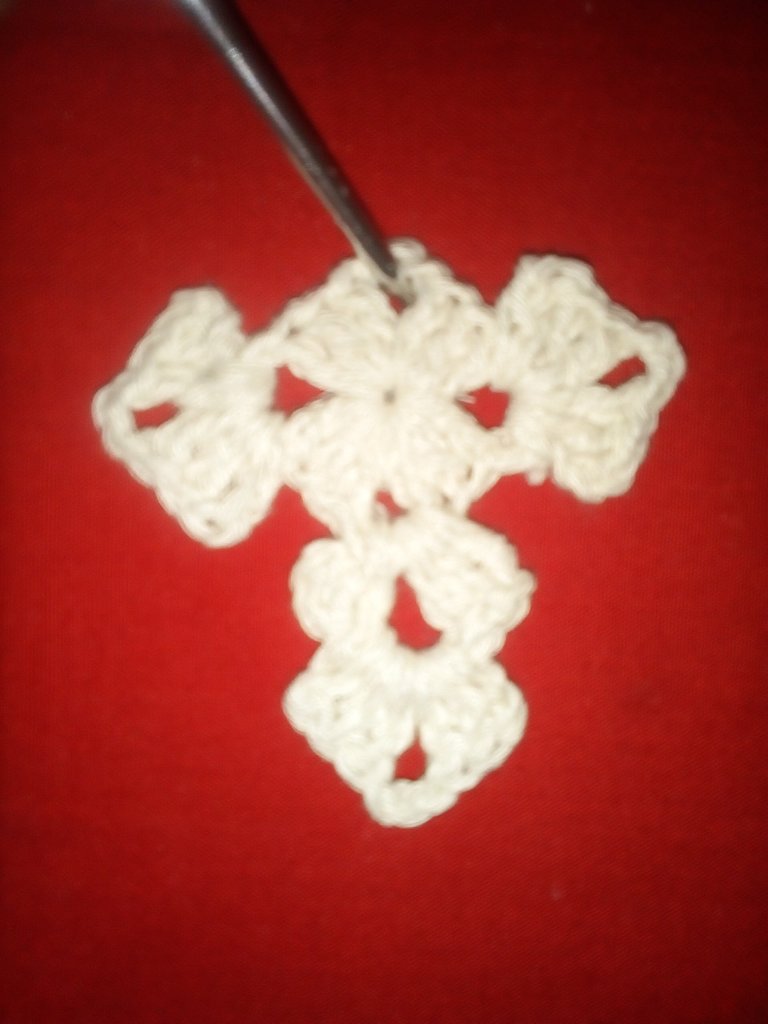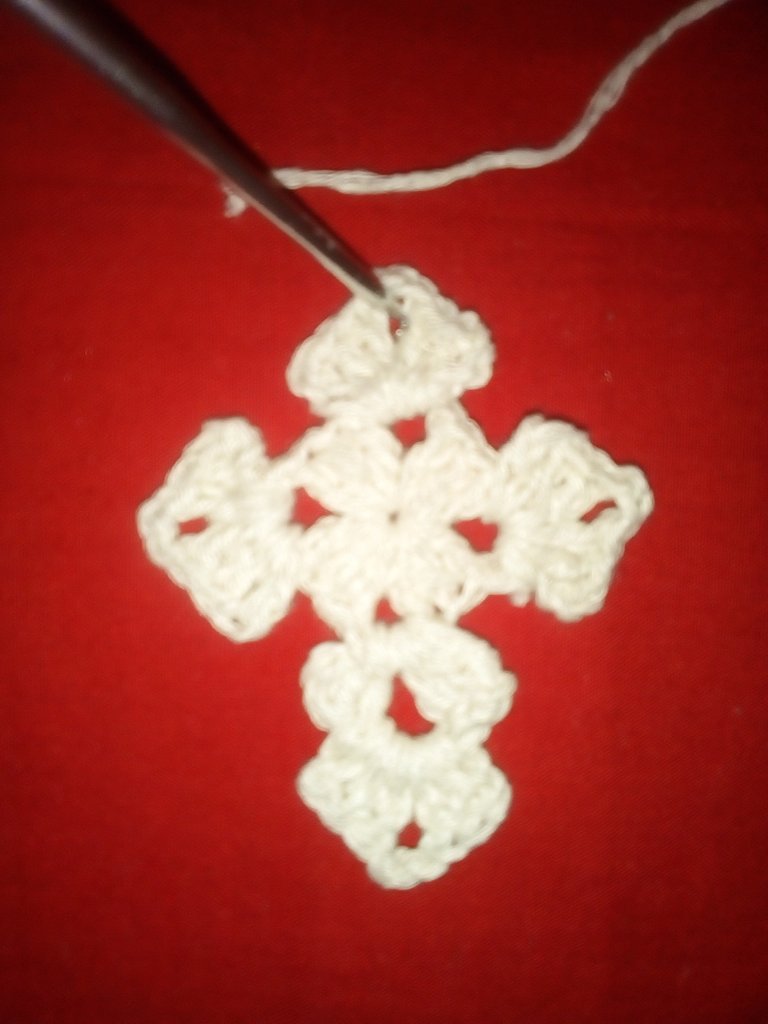 Tele 3 paj (tres puntos altos juntos) en la cadena 4 contando desde el ganchillo.
Tele 3 straw (three double crochets together) in chain 4 counting from the hook.
Continúa tejiendo diez veces lo siguiente: 8 cadenas-3 paj en el cuarto punto cadena.
Al completar las 10 veces realiza 1 cadena y une con pd en el primer mazo de 3paj. Cierra y remata.
Continue working the following ten times: 8 chains-3 straws in the fourth chain stitch. * When completing the 10 times, chain 1 and join with sl st in the first 3paj deck. Close and finish.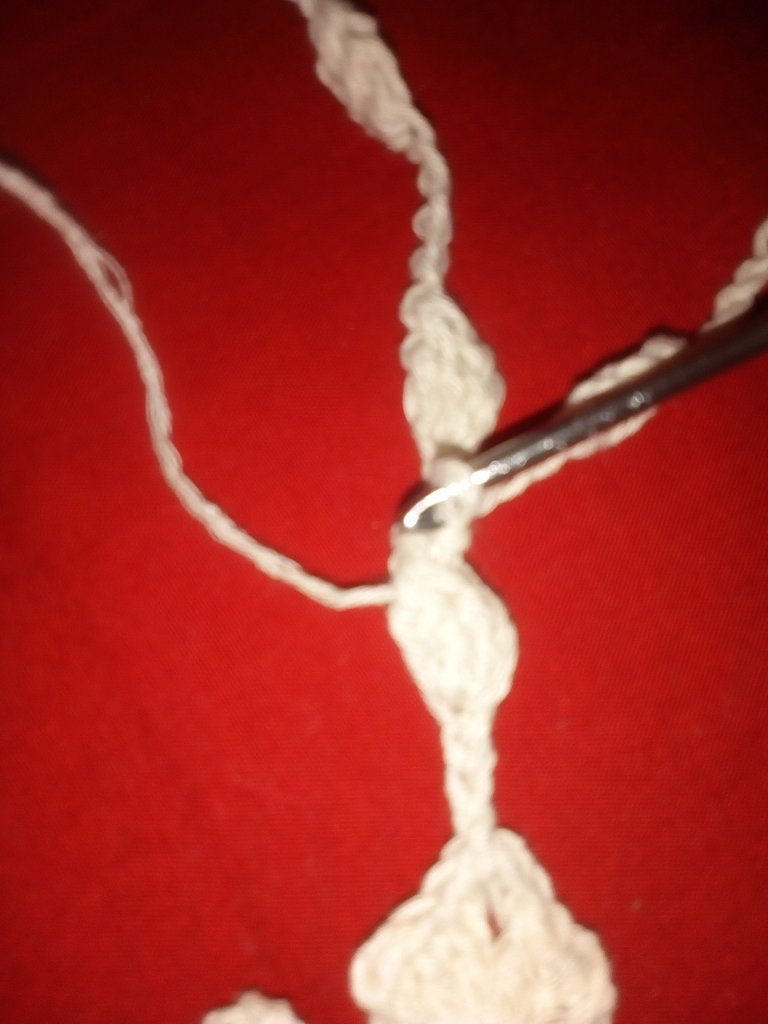 No olvides esconder todas las hebras que van quedando. De ser preciso coloca puntos de pegamento. Puedes decorar con una perlita en el centro de la cruz.
Do not forget to hide all the strands that are remaining. If necessary, place glue dots. You can decorate with a pearl in the center of the cross.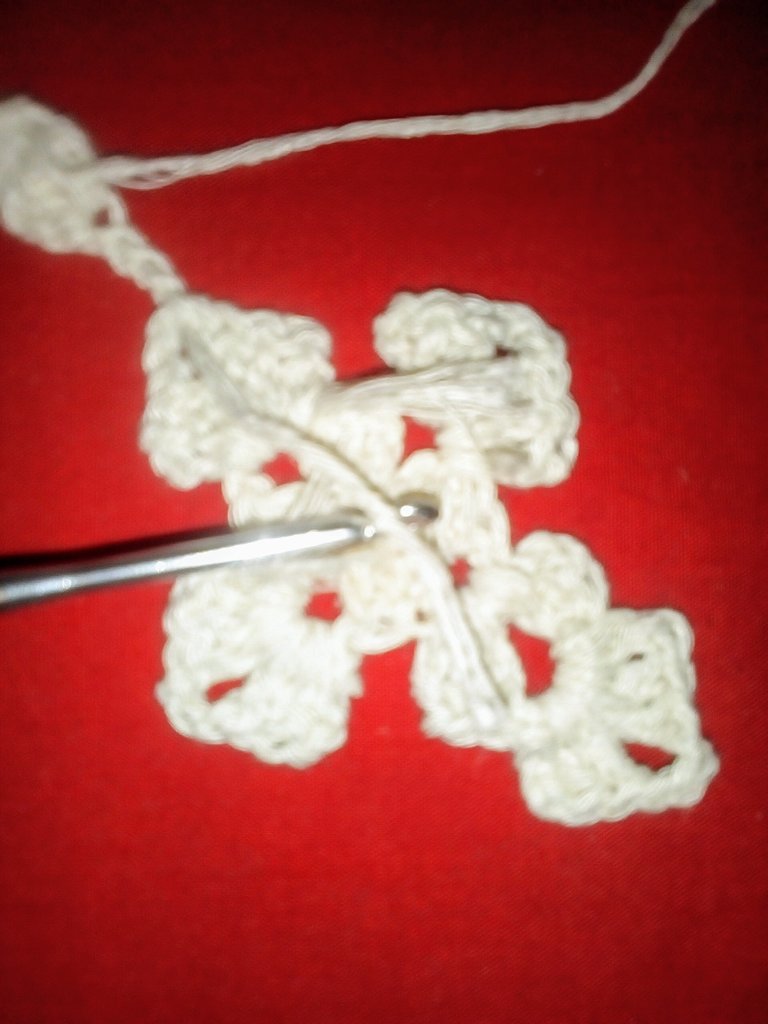 ¡Quedó precioso el Rosario tejido!
The woven Rosary was precious!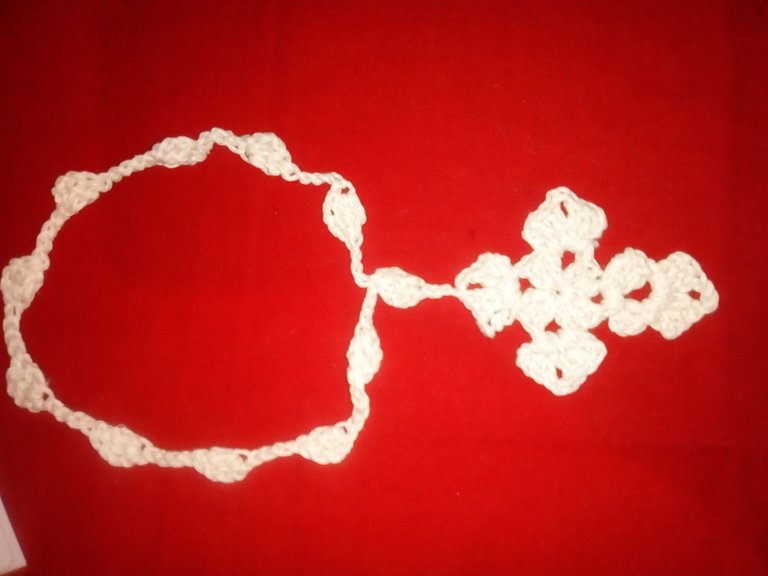 📿 Puedes tejerlos en varios colores y tamaños.
📿 You can knit them in various colors and sizes.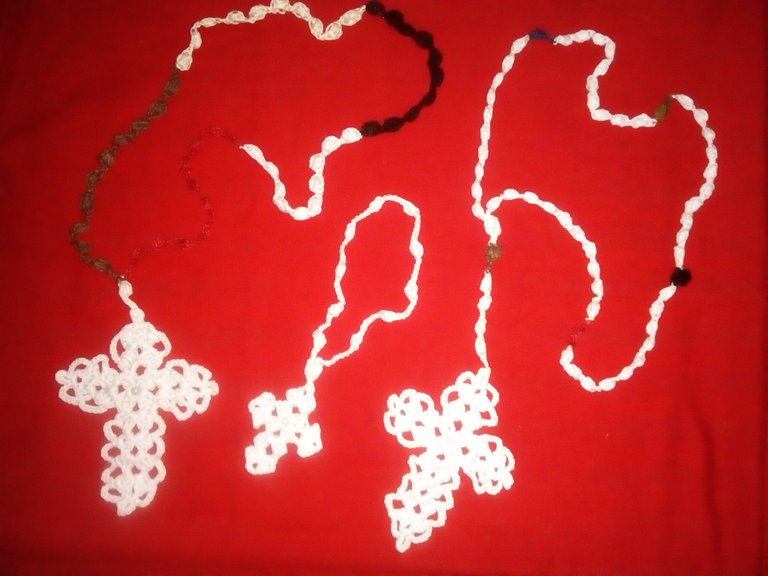 Espero que te haya gustado y lo pongas en práctica. Son muy útiles para ocasiones religiosas especiales como Souvenirs.
I hope you liked it and put it into practice. They are very useful for special religious occasions like Souvenirs.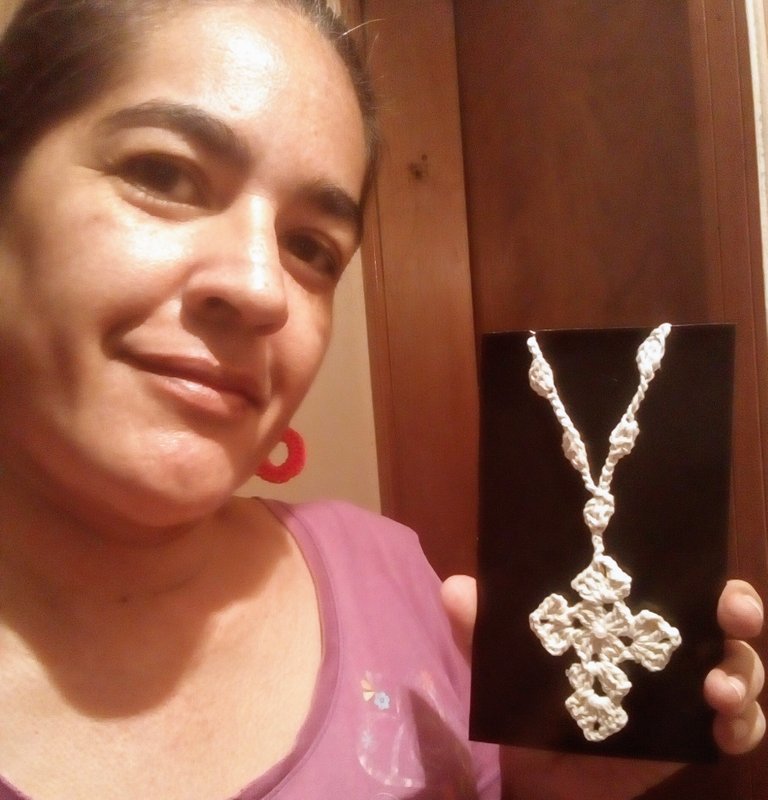 Fotos de mi autoría.
Edité con Polish.
Este tipo de proyecto queda muy bonito y presentable tejido en hilo crochet de 100% algodón.
Photos of my authorship. I edited with Polish. This type of project is very nice and presentable knitted in 100% cotton crochet yarn.
Posted using Dapplr