¡Hola!
Soy Lelys 🤝 me da muchísimo gusto volver a saludarlos. ¿Por qué usar el lápiz desnudo si podemos vestirlo y hacerlo divertido? Acompáñame a crear un lindo PROTECTOR PARA LÁPIZ Y MUY DIVERTIDO.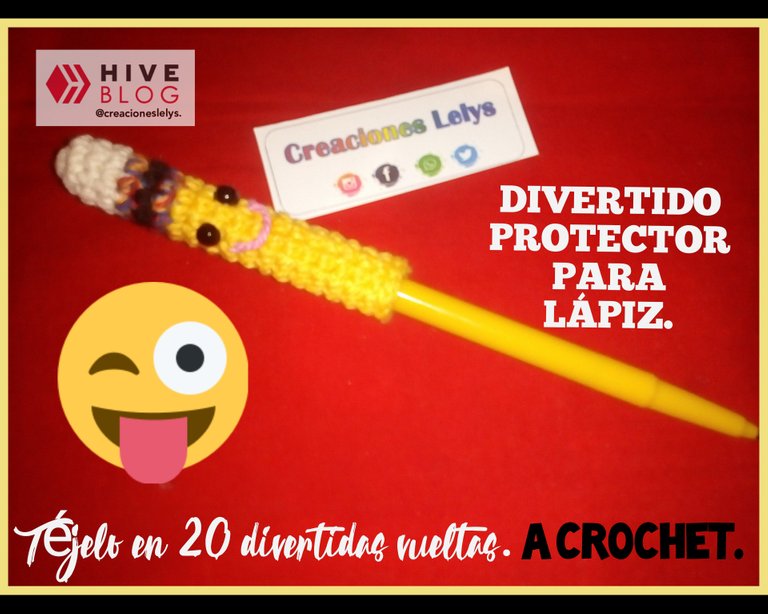 Hello!
I'm Lelys 🤝 I'm very happy to greet you again. Why use the naked pencil if we can dress it up and make it fun? Join me in creating a cute ** PENCIL PROTECTOR AND SO FUN **.
✍️ MATERIALES:
Hilos pabilos. Colores amarillo, gris, blanco y negro.
Aguja de crochet de 2,5 mm.
Aguja lanera.
Tijeras.
Ojitos.
Pegamento.
✍️ MATERIALS: Wick threads. Yellow, gray, white and black colors. 2.5mm crochet hook. Wool needle. Scissors. Little eyes Glue.
✍️ PROCEDIMIENTO:
Inicia con 6 pb en am. Color blanco.
1 pb-1 aum.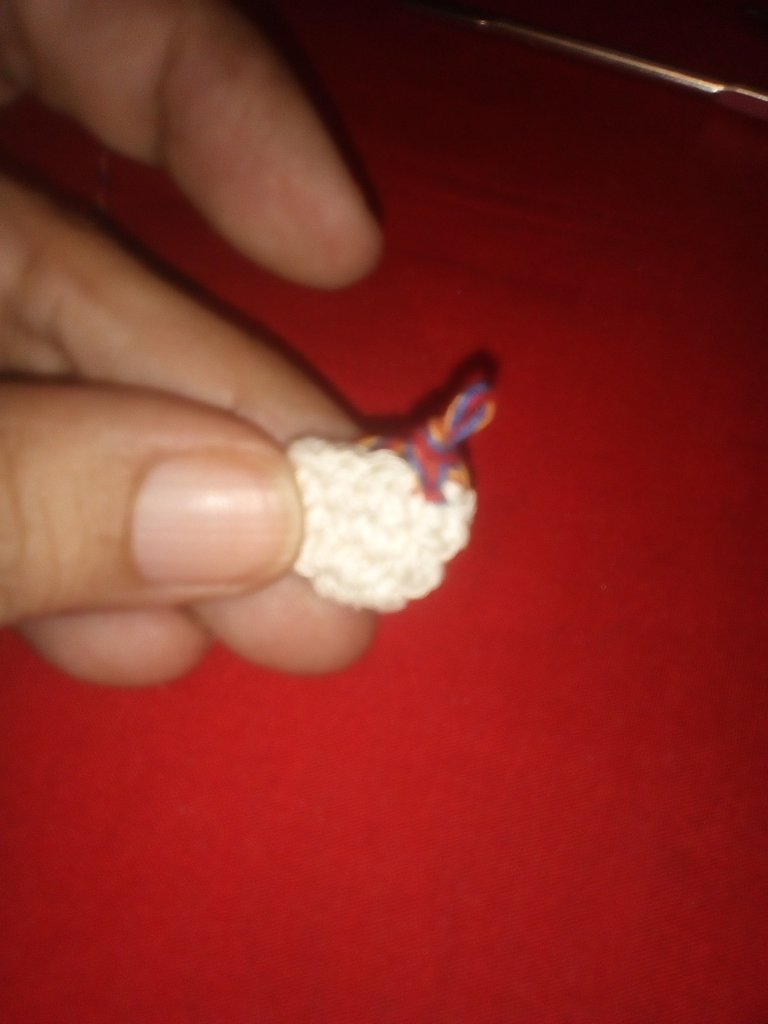 Dos vueltas de 9 pb. Cambia a color gris. Cierra la vuelta.
9 pb. Cambia a color negro. Cierra la vuelta.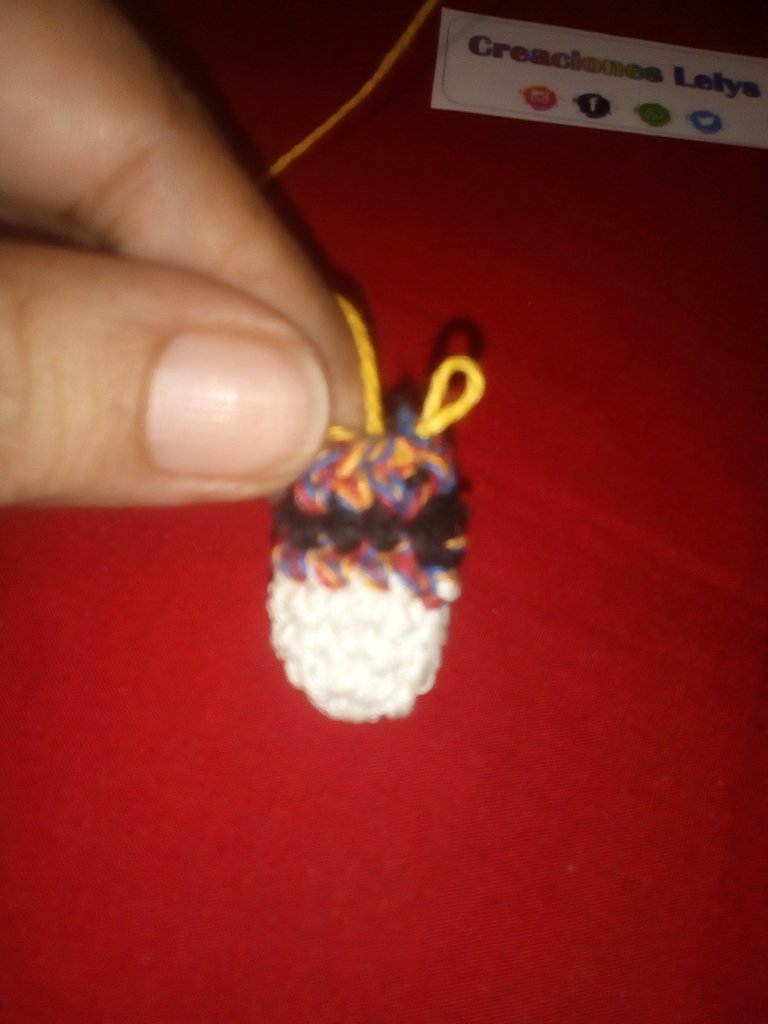 9 pb. Cambia a color gris. Cierra la vuelta.
9 pb. Cambia a color amarillo. Cierra la vuelta.
12 vueltas de 9 pb en amarillo.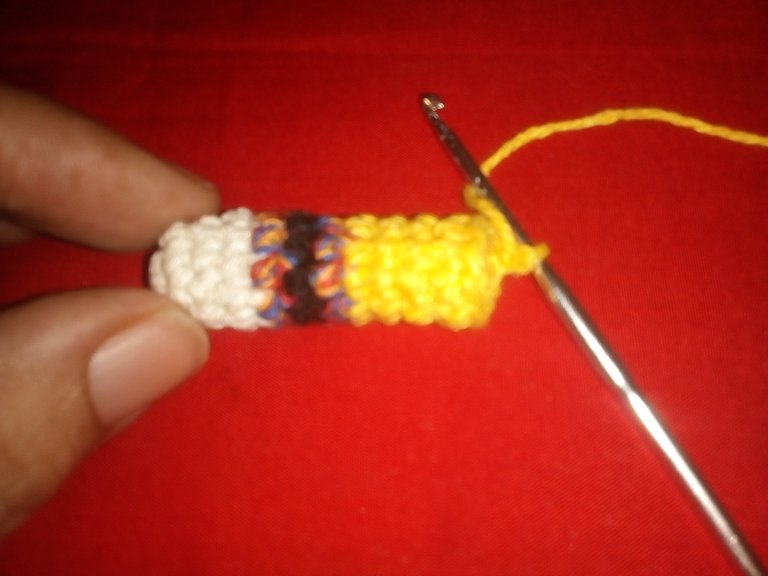 La última vuelta la tejemos sólo con 9 pd. Cierra y remata.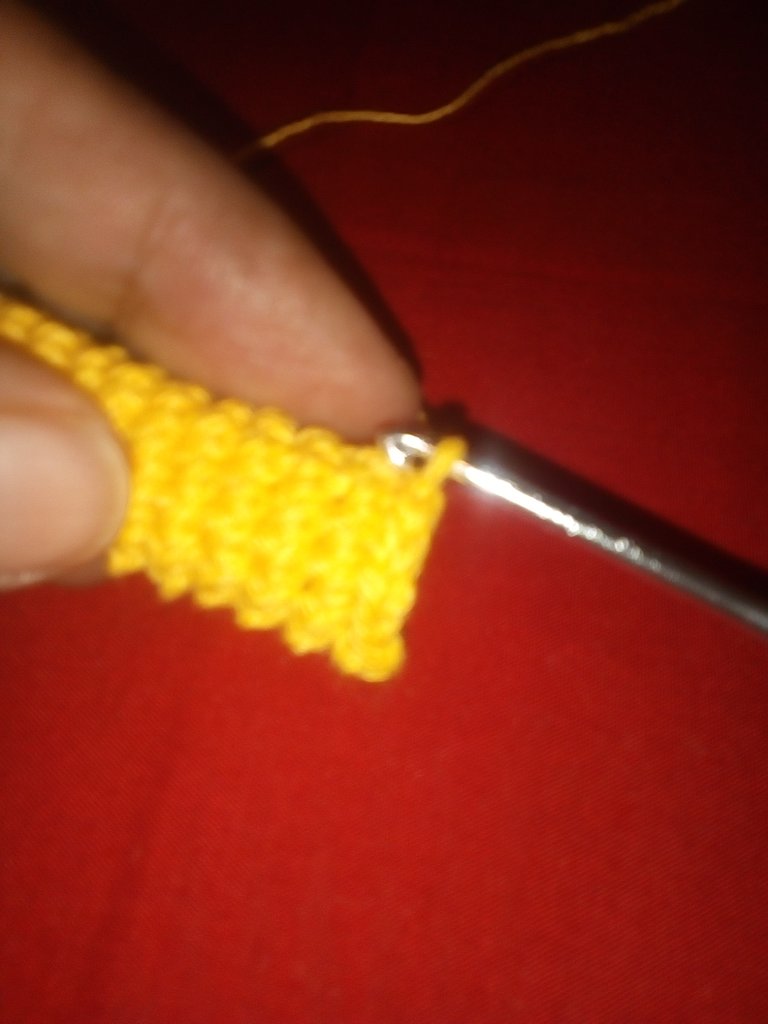 ✍️ PROCESS:
Start with 6 sc in am. White color. 1 sc-1 inc. Two rounds of 9 sc. It turns gray. Close the loop. 9 bp. It changes to black. Close the loop. 9 bp. It turns gray. Close the loop. 9 bp. It turns yellow. Close the loop. 12 rounds of 9 sc in yellow. The last round we knit only with 9 sl st. Close and finish. Hide the strands.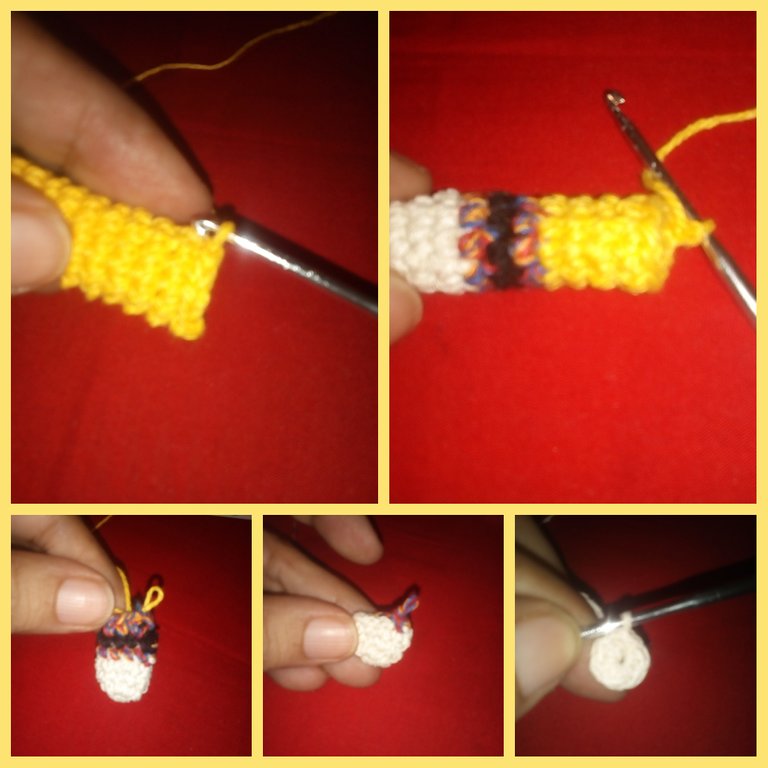 ✏️ Decora el protector a tu gusto. Yo le colocaré ojitos y boca.
✏️ Decorate the protector to your liking. I will put eyes and a mouth.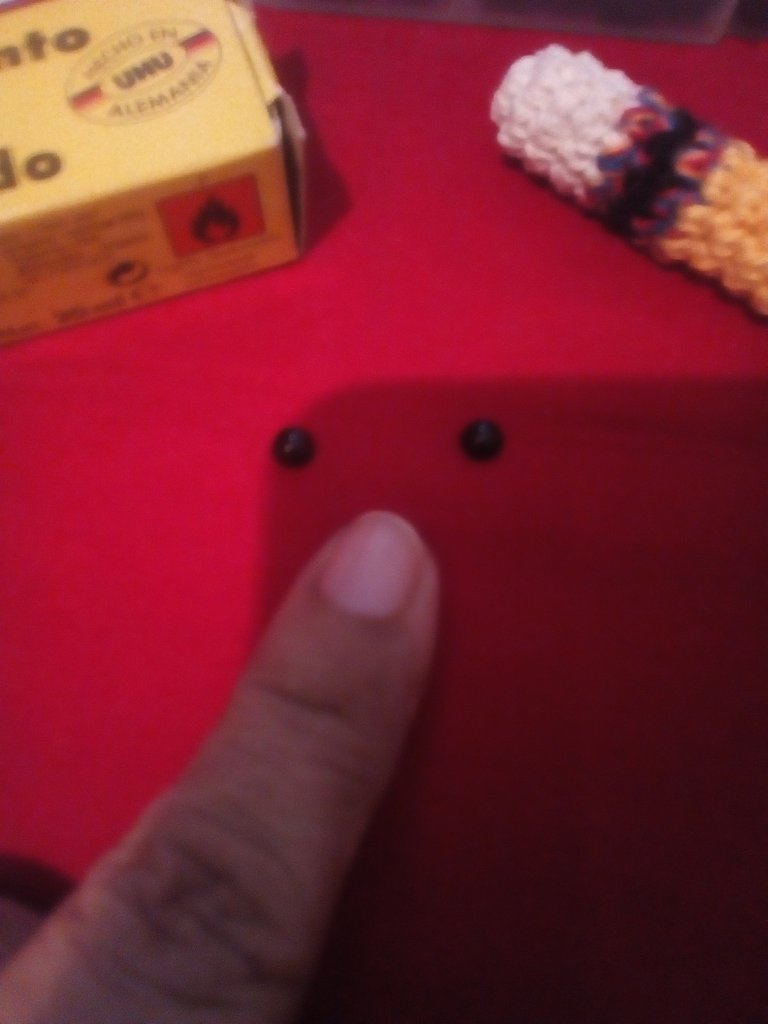 ✏️ ✏️ ✏️ ✏️ ✏️ ✏️ ✏️ ✏️ ✏️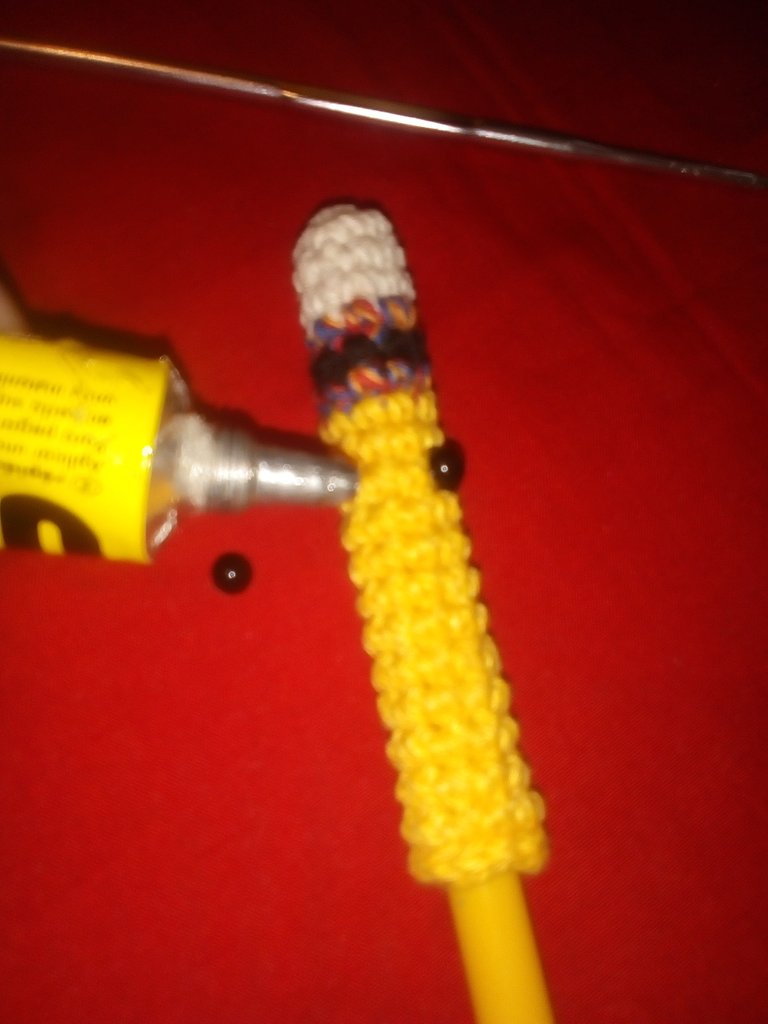 Distracción y diversión. Cada proyecto de tejido que emprendo me enamora. Me gustan estos protectores para lápiz, podrían ser obsequios para los colegas en el trabajo o para los niños ahora que inicia el proceso escolar. Para los más pequeños sería ideal ya que así nos aseguramos que no morderán la goma o borrador del lápiz.
Distraction and fun. Every knitting project I undertake makes me fall in love. I like these pencil protectors, they could be gifts for colleagues at work or for children now that the school process begins. For the little ones it would be ideal since this way we make sure that they will not bite the eraser or pencil eraser.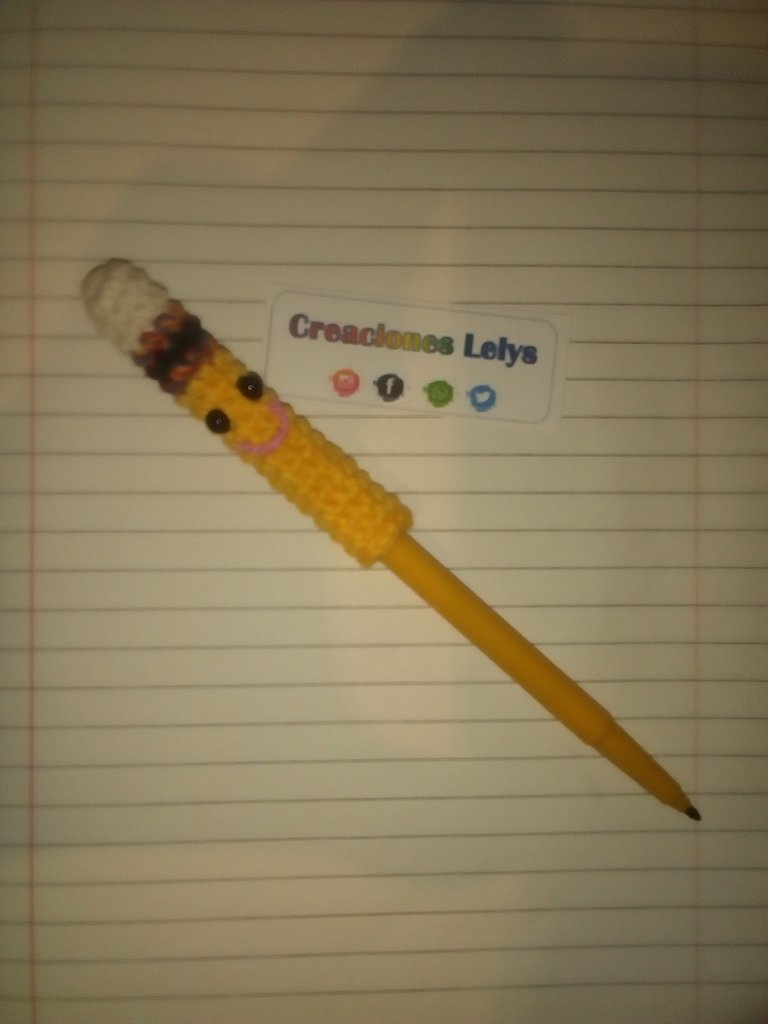 👏 Espero que te guste este proyecto y te animes a tejerlos. En una tarde haces para la mitad de la clase o para tus colegas más allegados. No requiere de mucho material, entregamos un presente realizado por nosotros mismos y somos felices al darlo.
👏 I hope you like this project and are encouraged to knit them. In one afternoon you do for half the class or for your closest colleagues. It does not require much material, we deliver a present made by ourselves and we are happy to give it.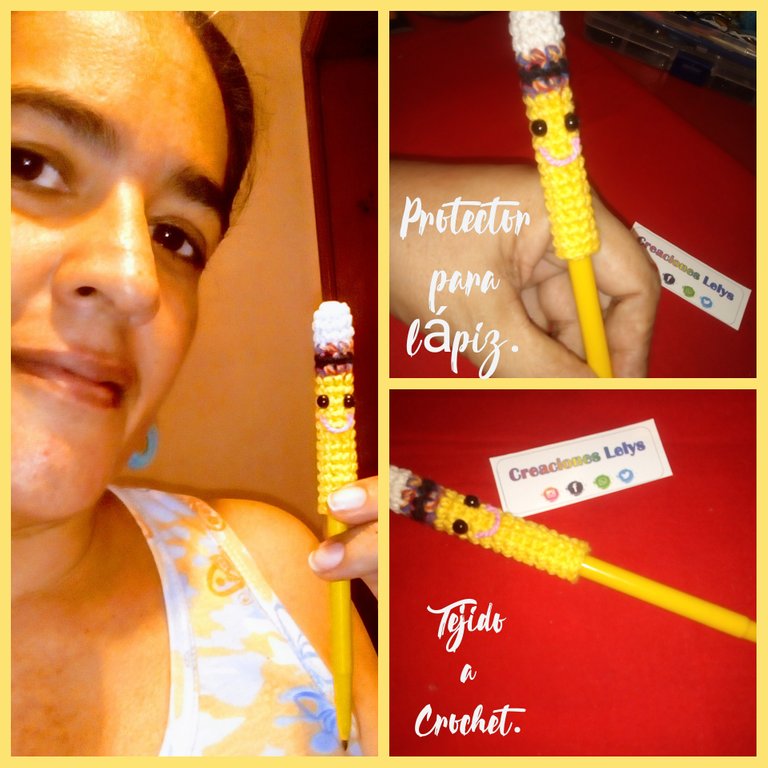 Fotos de mi propiedad.
Edité con Polish y Canva.
Reemplacé el color negro por uno estampado para darle más colorido.
Hasta pronto 🤗 se les quiere.
Photos of my property. I edited with Polish and Canva. I replaced the black color with a patterned one to give it more color.
See you soon 🤗 they are loved.