An elasticized waist is a lazy way to make a skirt from a rectangle, but lazy was a good thing for me after all the trouble I had wrangling a zipper into a pleather dress last month! This day's project was a fast and easy pleather skirt made from a rectangle cut a little wider than my hip measurement and a piece of elastic equal to my waist measurement.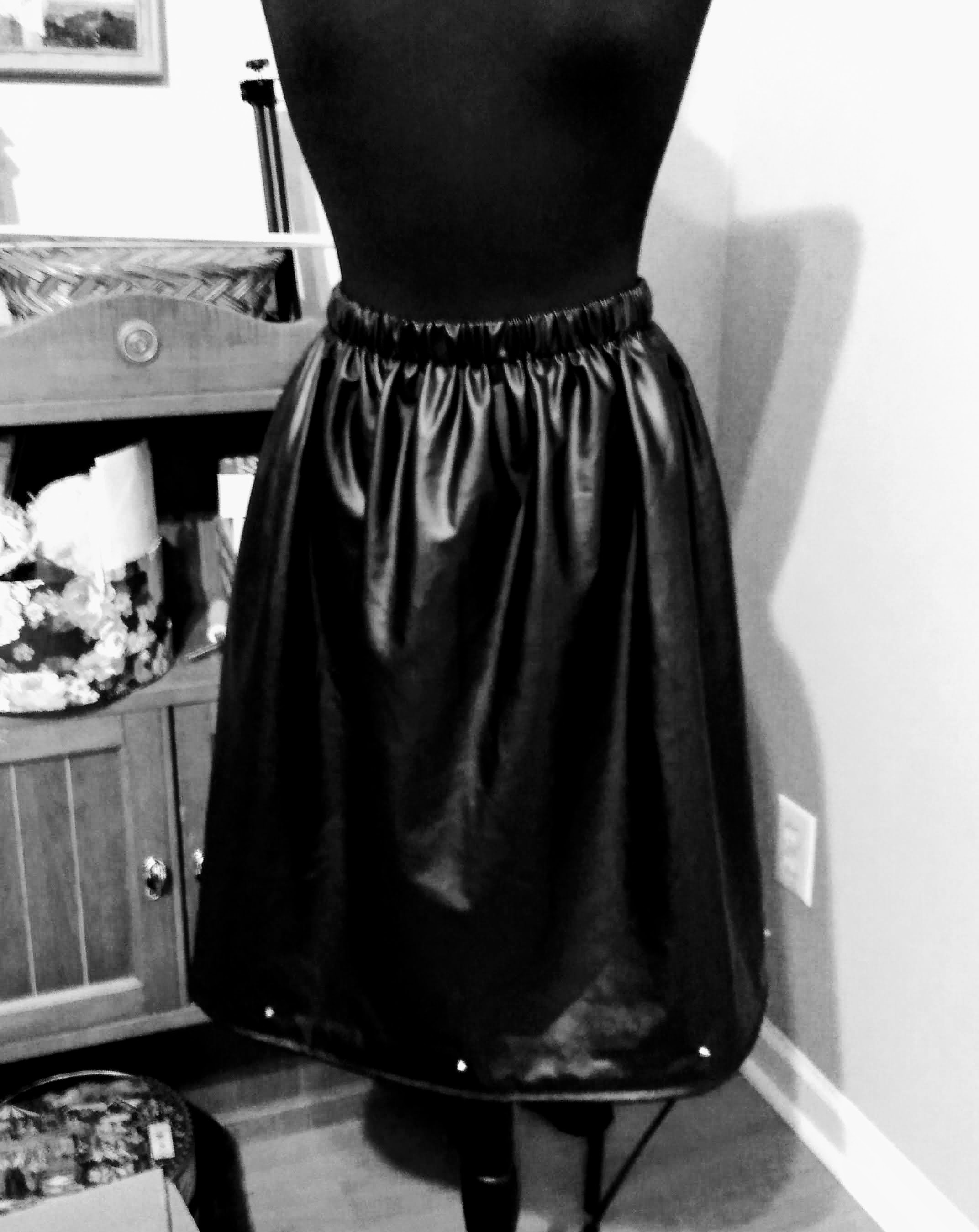 For an almost invisible hem, I sewed wide lace hem facing to the edge of the skirt bottom, then folded the pleather under just enough to keep the lace from showing on the right side. I topstitched about 3/8 inch from the folded edge.

Finally, I sewed some metal studs around the hem at about 6-inch intervals to embellish the skirt while also tacking the lace hem facing in place under the skirt.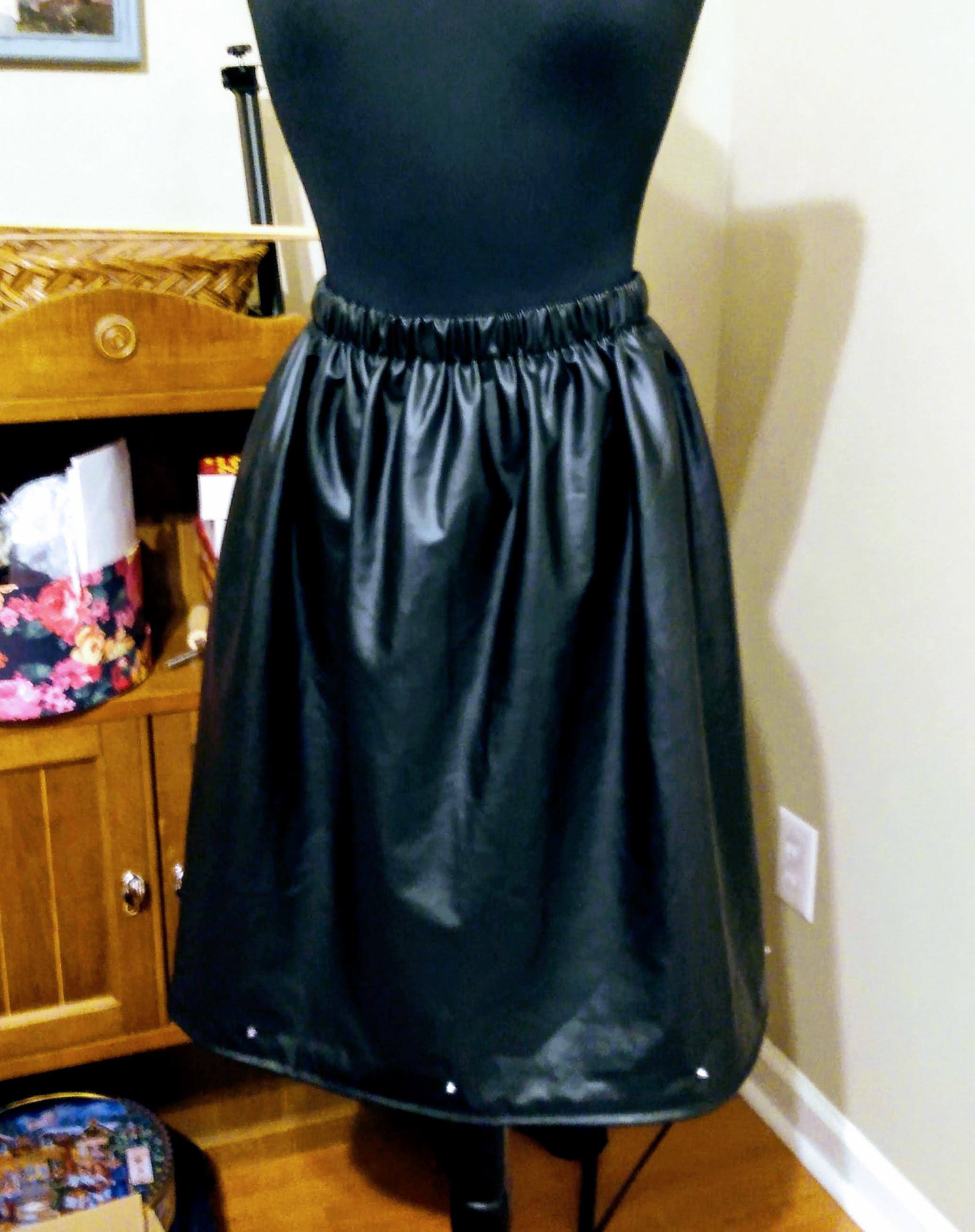 The waist looks bulky, but it is not really--and I will wear it with tops that cover the waistband.