Just a quick note today to show you a new favorite notion: WAWAK sewing clips. I got them for the pleather dress I was making, since one does not want to make unnecessary pin holes in leather, real or fake. Here is a close-up of a clip holding the hem in place for topstitching.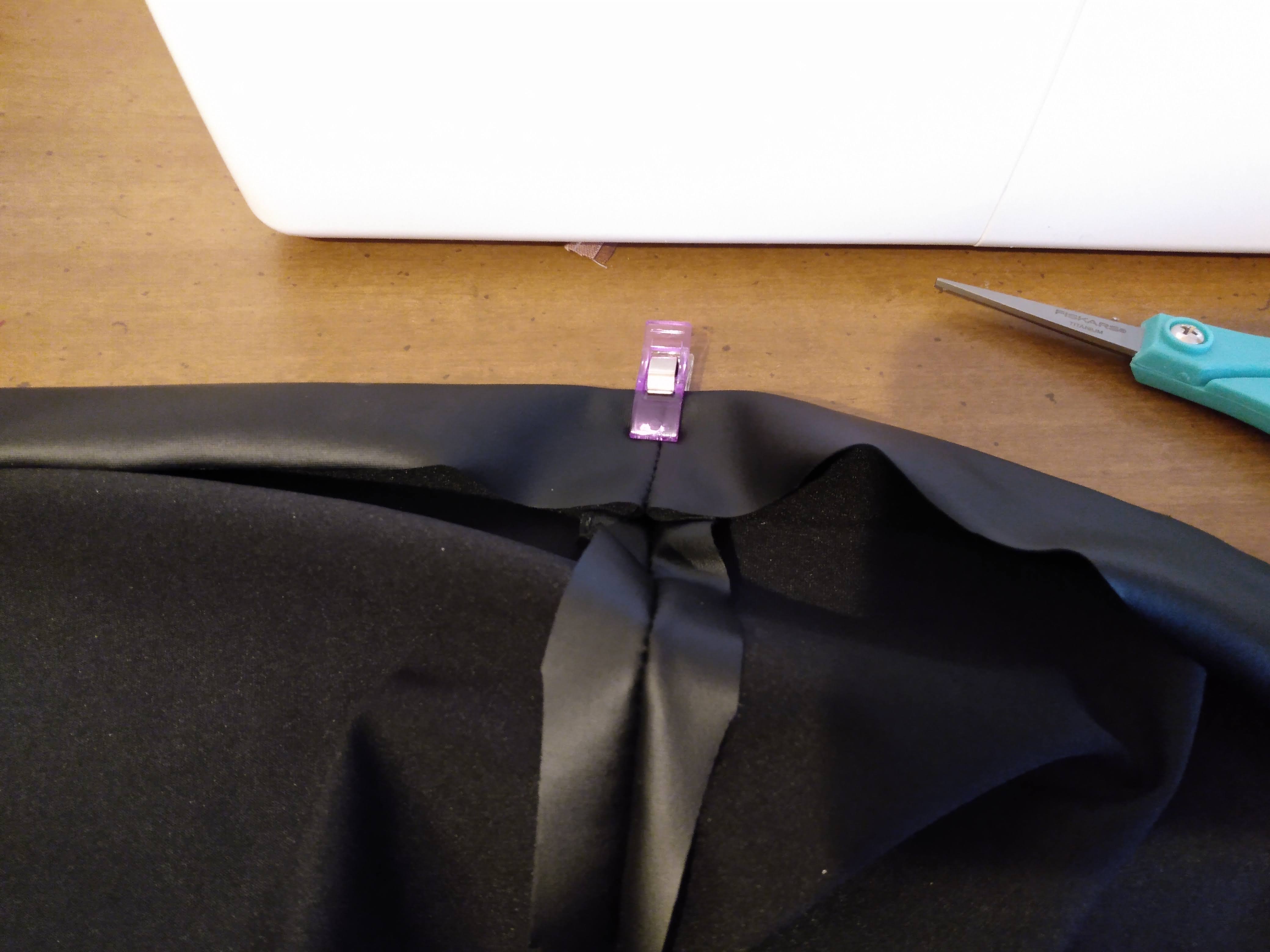 This first pleather project was a learning experience in finding the best needle to use (I used a quilting needle) and how to handle the stretch of the fabric, the drag of the plastic side (use a teflon foot) and getting a zipper in smoothly (I did it by hand because that was the only way I could get it in smoothly.)
I still have fabric left, so I think I will do a simple pencil skirt and try an invisible sipper next. Now off to take some pictures for the home decorating contest!