---
In my last post, I mentioned how I didn't get to blog for several days. In that duration, I wasn't able to check the communities or other's posts either. When I got the chance, I finally did, and I bumped into a post about a contest inside the @needleworkmonday community. I got excited and read the post right away!
A few weeks back, I made clothes for my niece's barbie, so when I learned that the contest was giving Barbie or Ken an outfit, my excitement doubled! Good thing, the due date hasn't passed yet!
I immediately made plans on what design to make or what color palette to use. Some of my initial ideas were a long white dress or a Christmas-themed outfit. Later on, my 3-yr old niece visited me in the room, so I told her I would need to borrow her Barbie because I would make clothes for it. She agreed naman. Haha. Then a thought hit me! Why not decide on the design together? So I asked her questions, and this was how our conversation went:
Me: I am going to borrow your Barbie, okay?
Niece: Okay!
Me: What clothes do you want for her? A dress? Skirt? Pants? Shorts?
Niece: Pants and shorts.
Me: You choose one. Pants or shorts?
Niece: Ummmm. Pants and shorts.
Me: Uhhh. Okay. How about the top? Do you want no sleeves, short sleeves or long sleeves?
Niece: Sleeves!
Me: What sleeves? Short, long, or no sleeves?
Niece: Ummm. Long!
Me: Okay, now. How about the color? What color do you want it to be?
Niece: Purple!
Me: Alright. One more.
Niece: Pink!
Me: Okay! Thank you!
I loooove that I asked for my niece's ideas because it narrowed down the design ideas in my head. I had a vague picture in mind about how I wanted it to be, but I honestly just went with the flow. I even decided on the stitch to use when I was already about to start with Row 1. 🤣
I decided to use pink for the top and light purple/lilac for the bottom. Before adding sleeves on the top, I decided to proceed with the pants first. Since she wanted both pants and shorts, I made literally just that-- a midlength pants/long shorts. Hahaha. It turned out cute, actually! And Just like what my niece said, I initially wanted to make a long-sleeved top. However, when I tried the top and pants on Barbie, I felt like long sleeves wouldn't go well with the look, especially because the first thought that came to mind was a Picnic Day. I decided to skip the sleeves and gave Barbie more accesories instead. I made her a bandana, sling bag and slip-on sandals.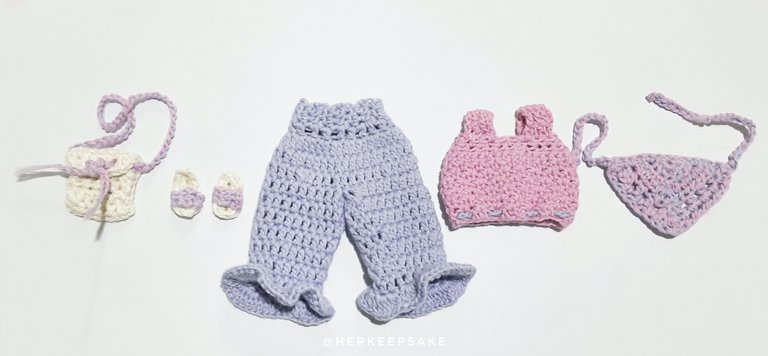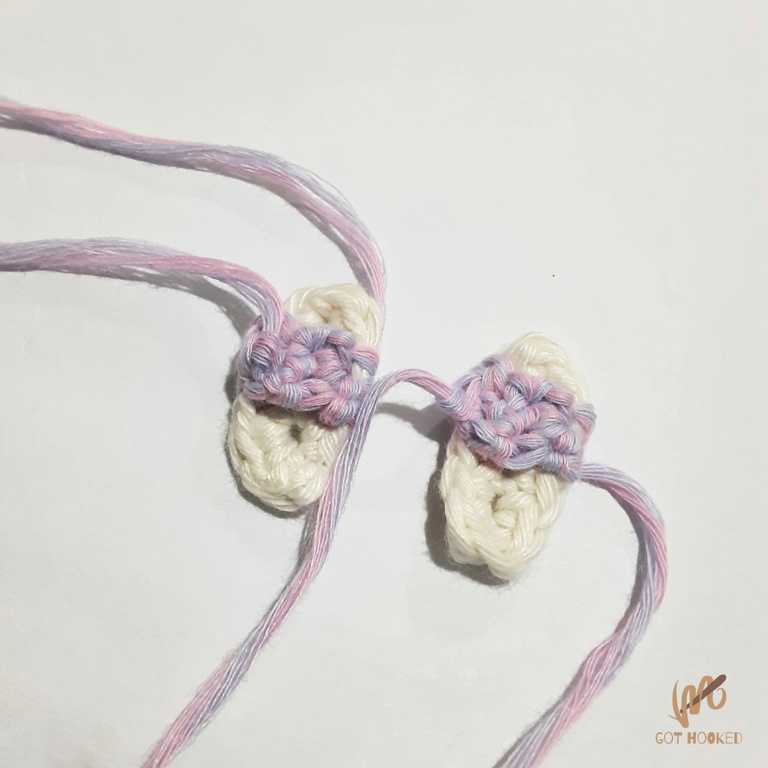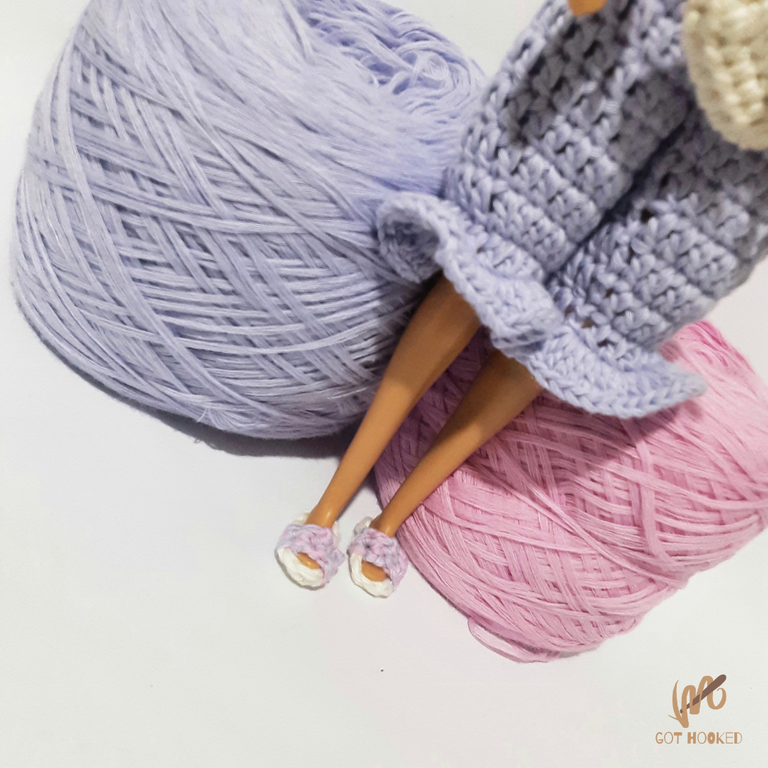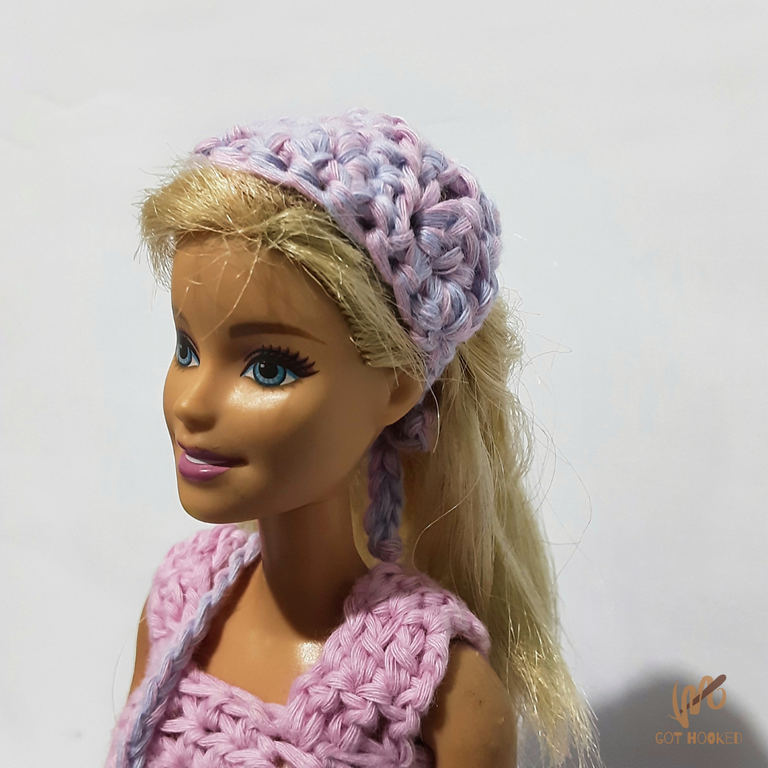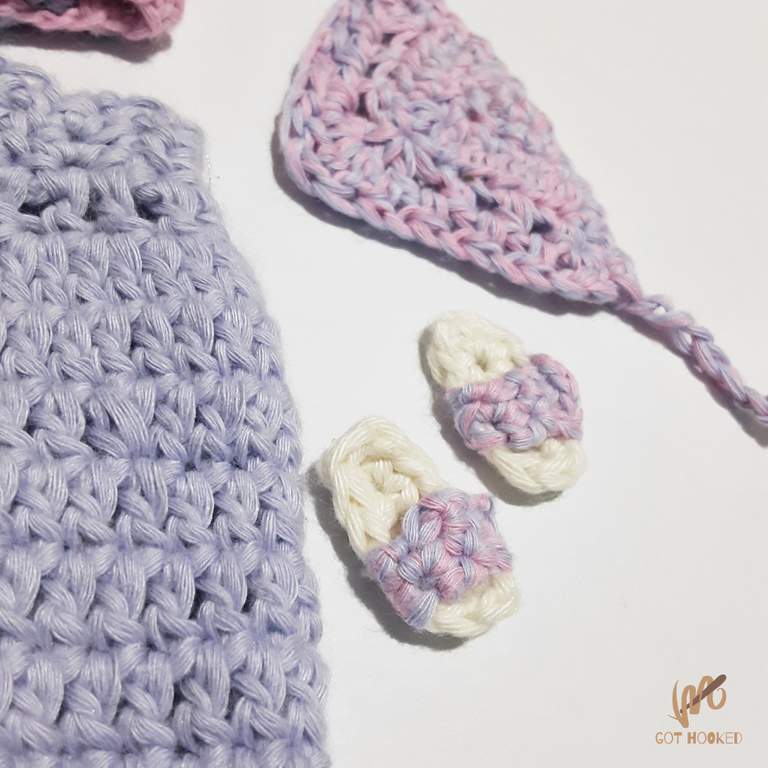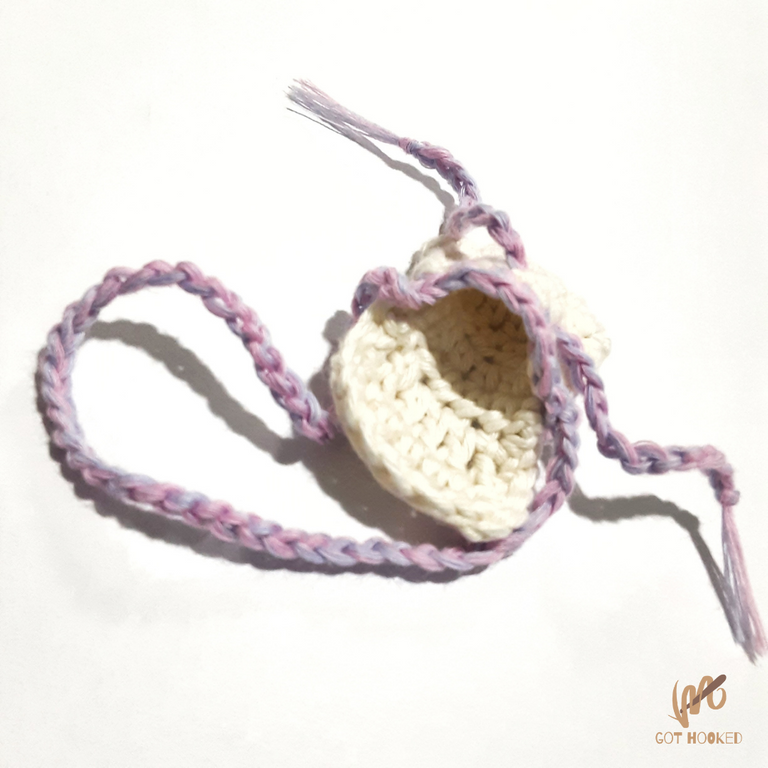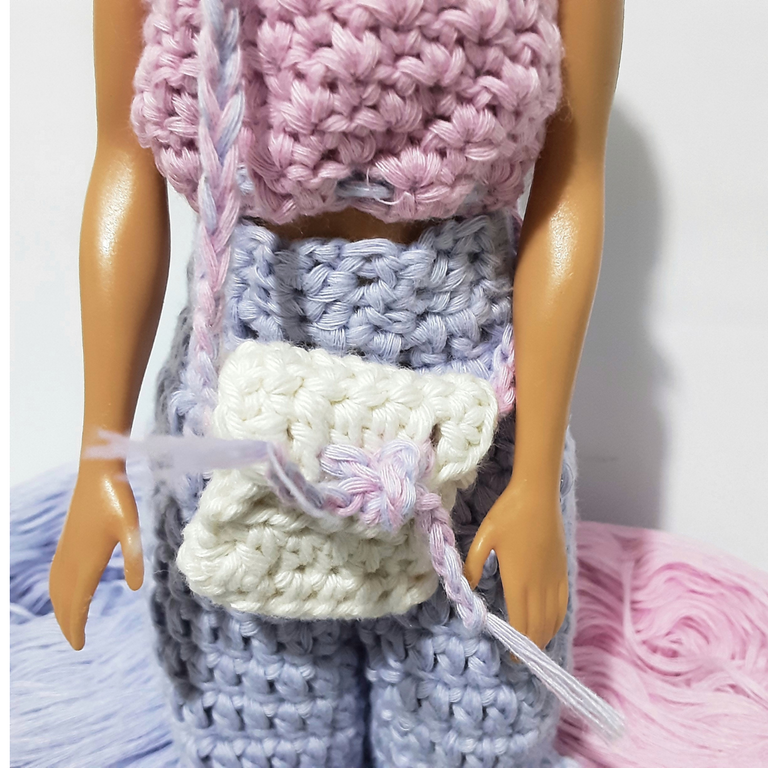 I honestly don't know how to crochet a footwear, so I just kinda tried to wing it. Haha Good thing Barbie don't walk for real, or else, I'll have bad review for my footwear quality. Hahahah Also, her sling bag can actually be opened! Wohoooo! I just wonder what could actually fit in that tiny space. Hahaha.
I found the overall look sooooooo adorable that I couldn't stop taking pictures of it! Haha And since I planned out the design with my niece, the whole thing became even more precious.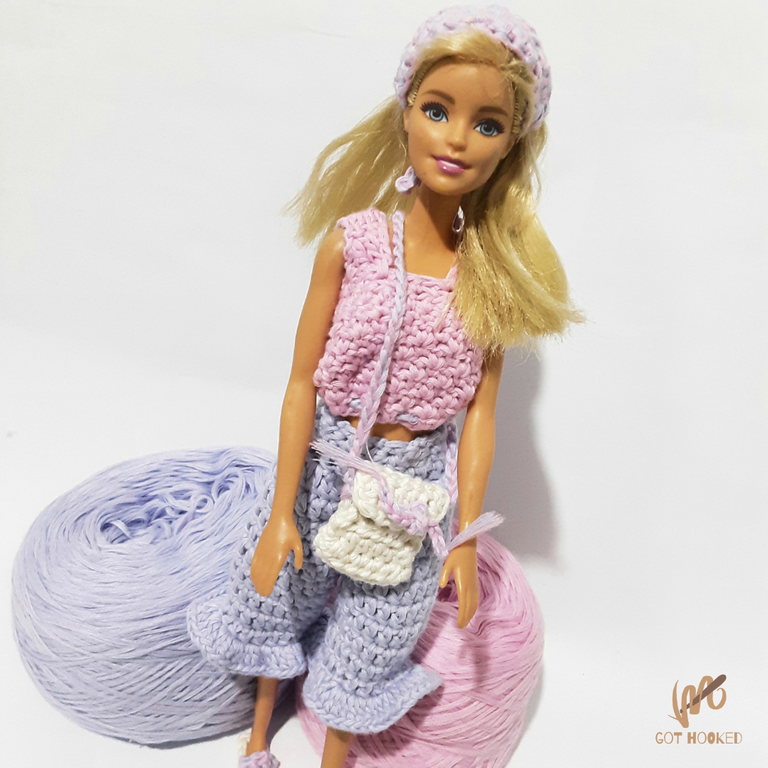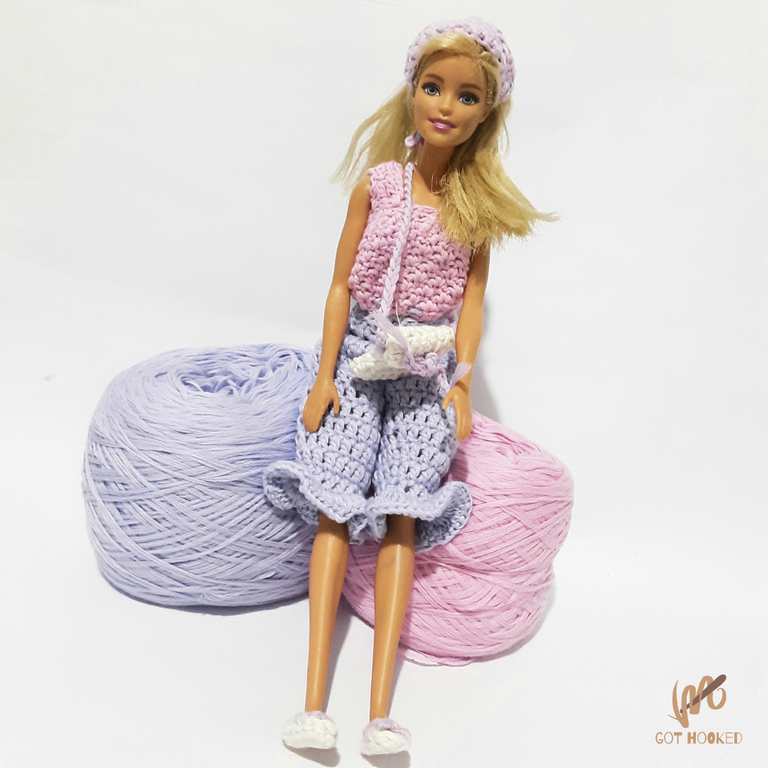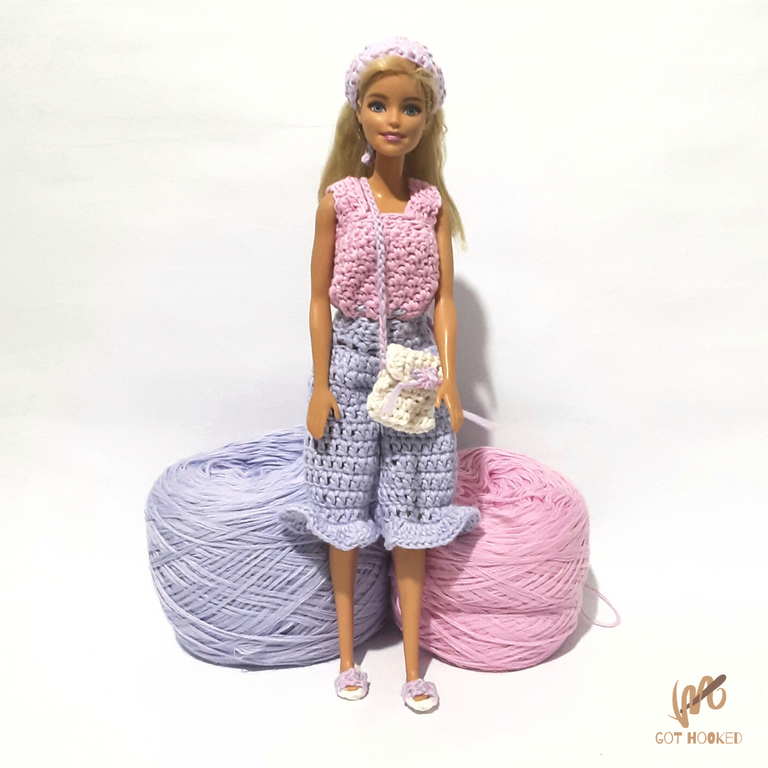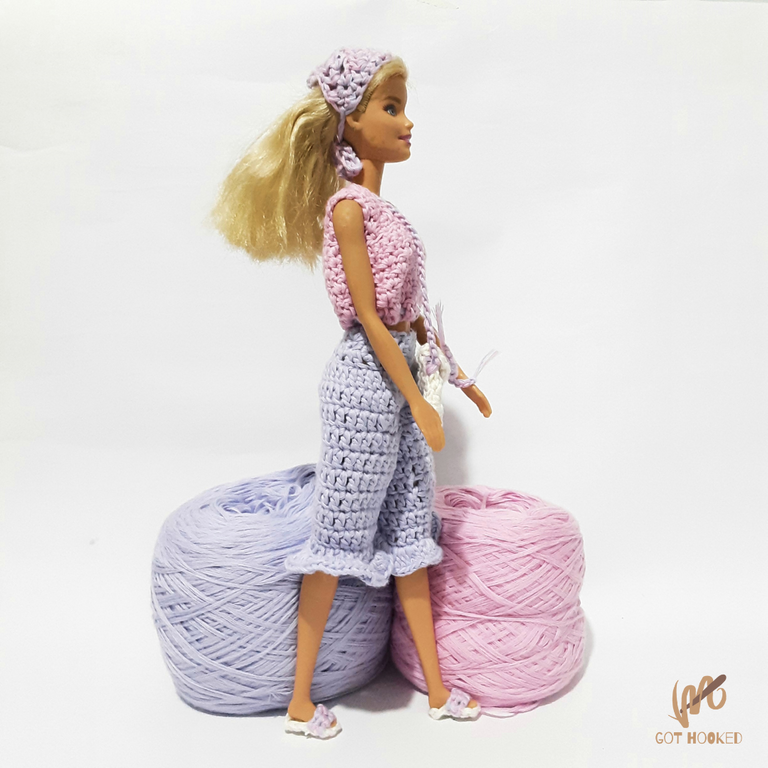 Before packing away my stuff, I spotted that skirt I previously made for Barbie and thought about mixmatching it with her new clothes. From a chill and relaxed look, Barbie turned girly, especially with that sling bag-turned-shoulder bag. Haha
It is indeed so much fun dressing Barbie up, and I can't wait to show to my niece Barbie's transformation! ❤️
PS. The watermark on the photos is the logo of my crochet account.
Stay sane and safe!
Let's spread happiness.
---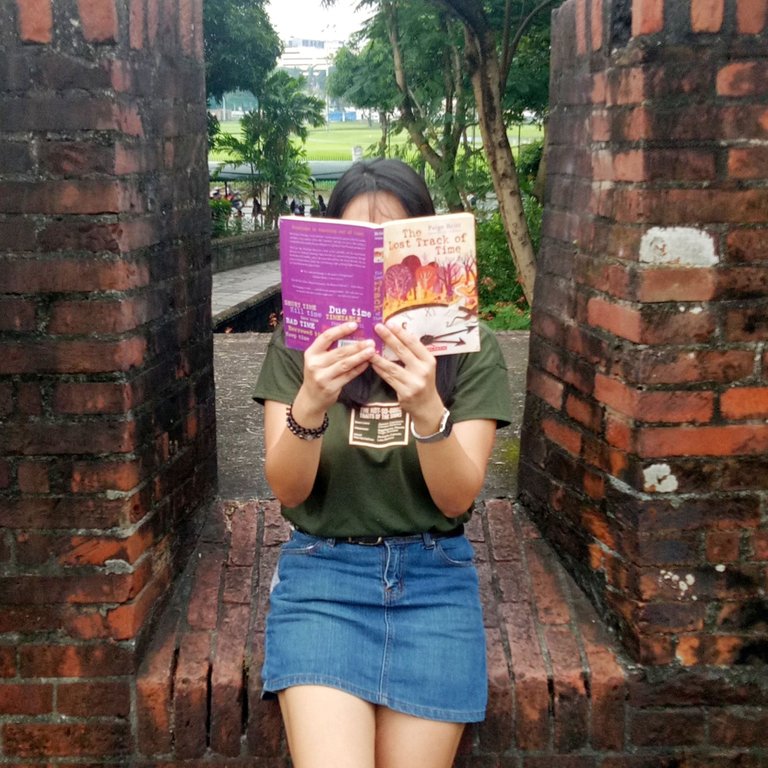 herkeepsake
This is M's online journal. Join her as she reminisce memories, discover new things, or simply vomit words on pages. Sometimes she is an artist; other times she is the art.

❤
---