Hello everybody,
Last Saturday our local crochet group, Cebu Crochet Group, yarnbombed the trees of Montebello Villa Hotel, Montebello Drive, Apas, Cebu City in connection with the Visayas Art Fair organized by Cebu Design Week.
I was supposed to join the installation but only those with vaccine card was allowed to enter Montebello Hotel, am not vaccinated. So, I just asked what they snapped on installation day.
Our designated Santol Tree, I made the 2 large size granny square.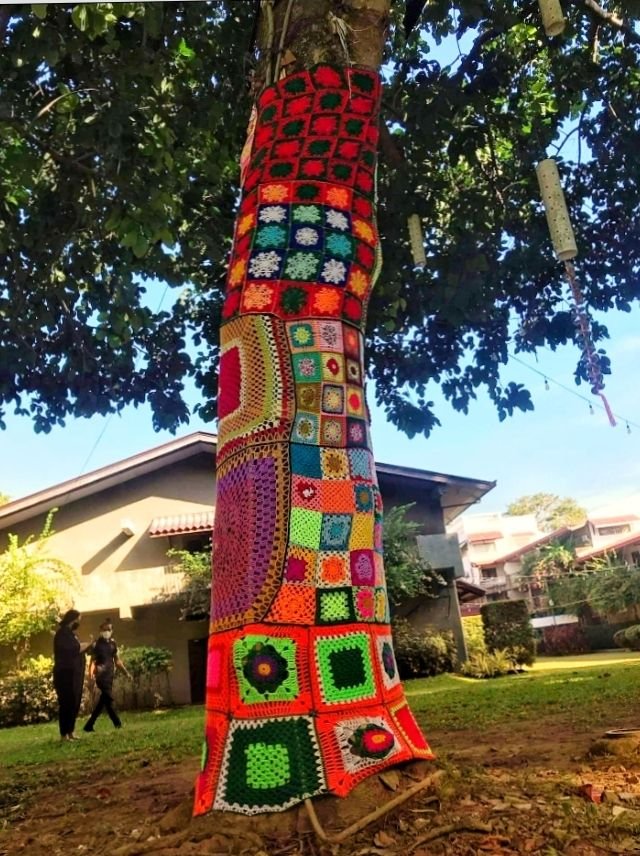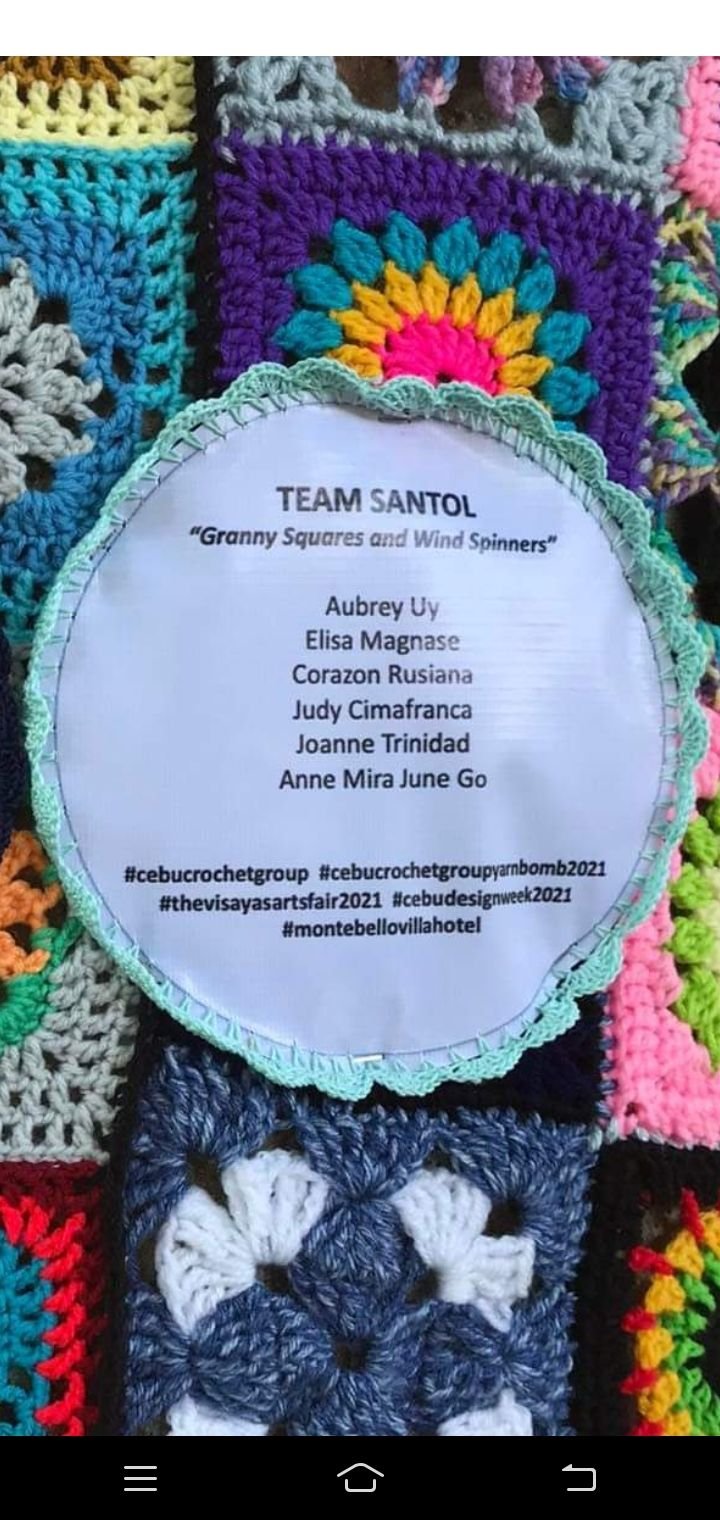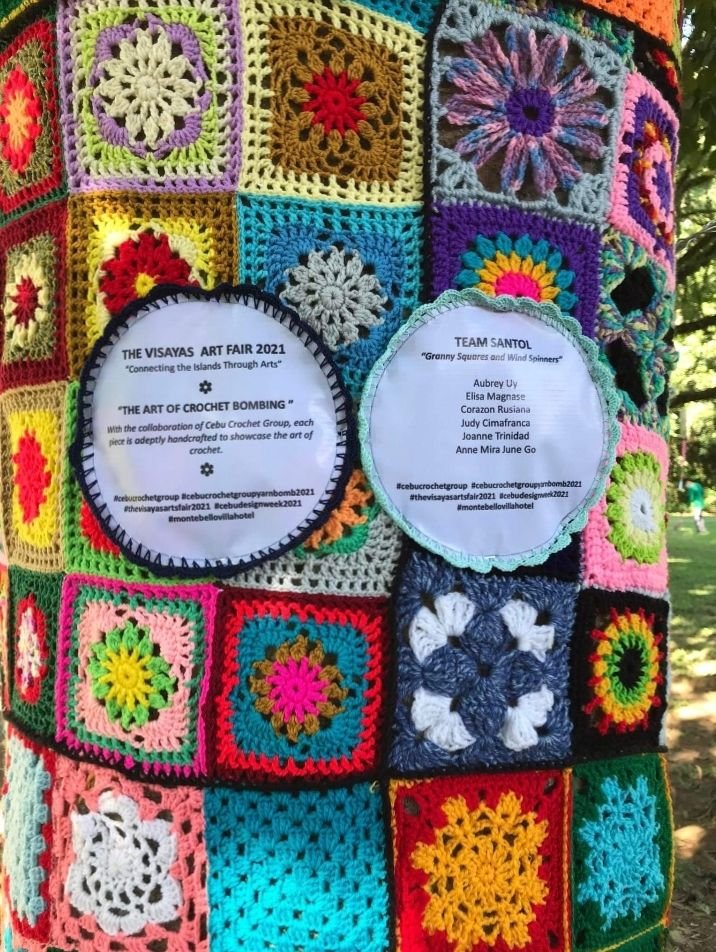 One of the active admin, Sarah...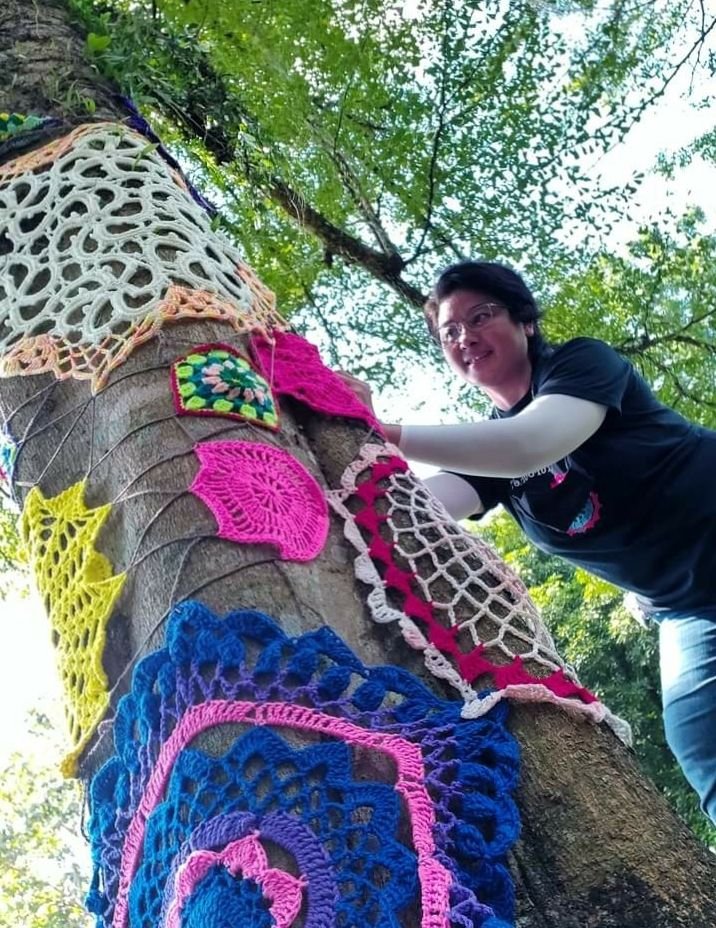 Our team South tree leader, Aubrey...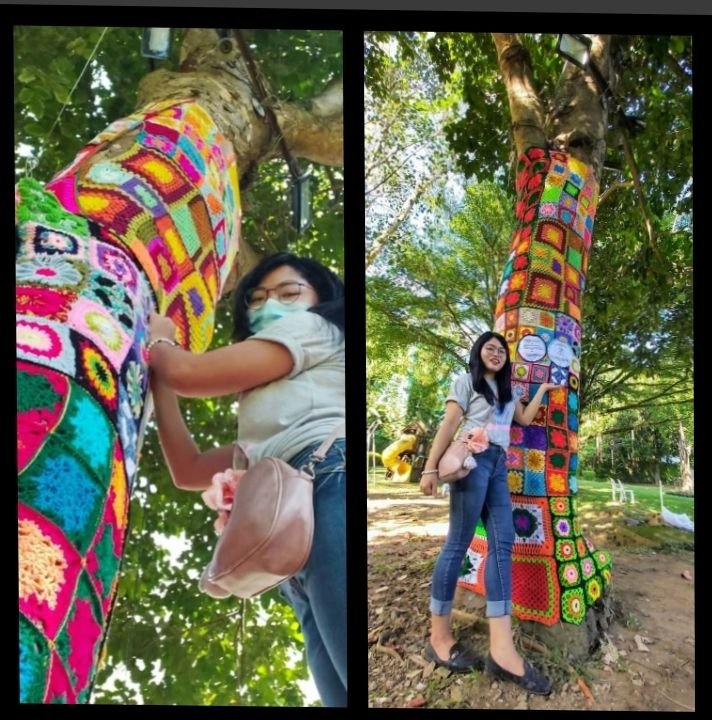 Installation actions...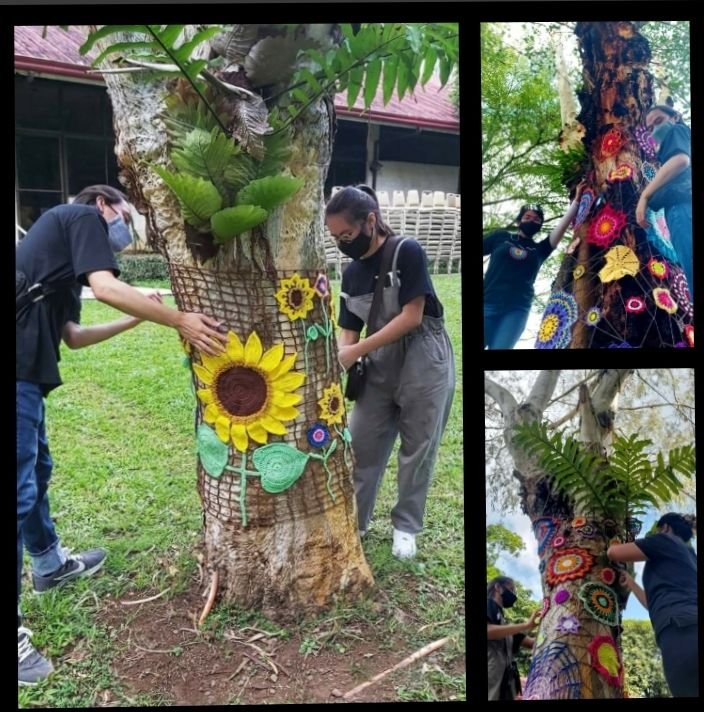 Other team trees...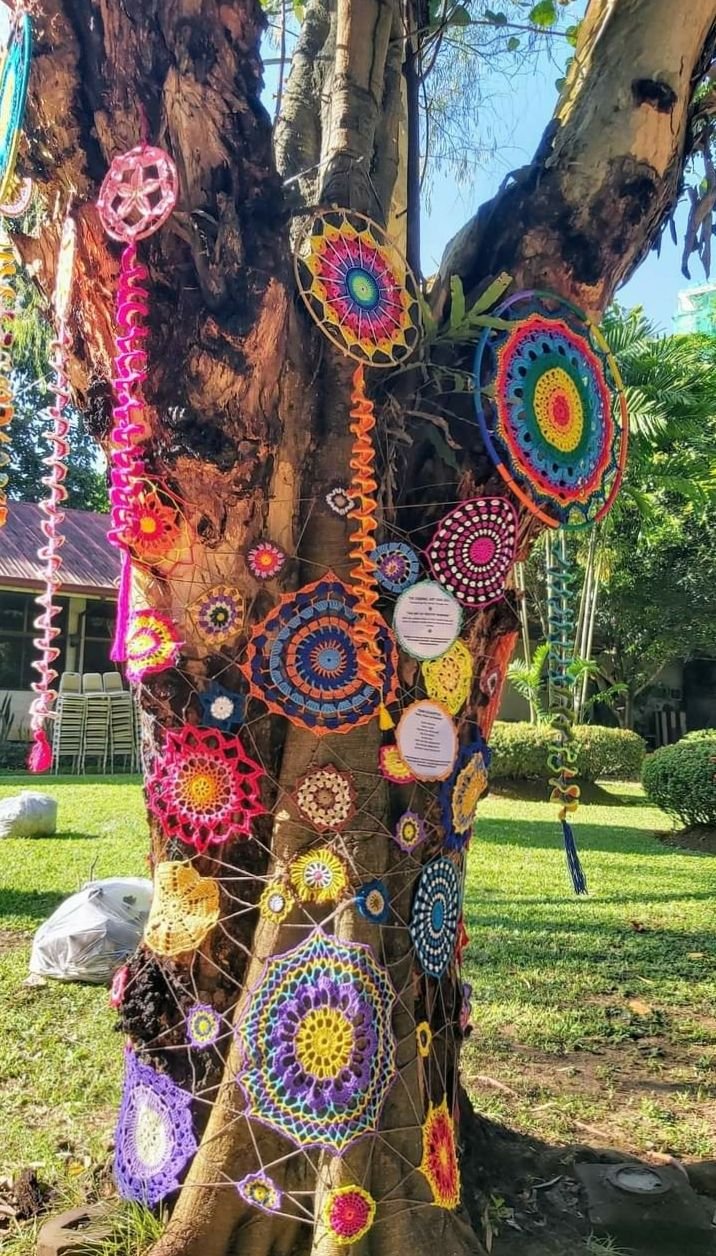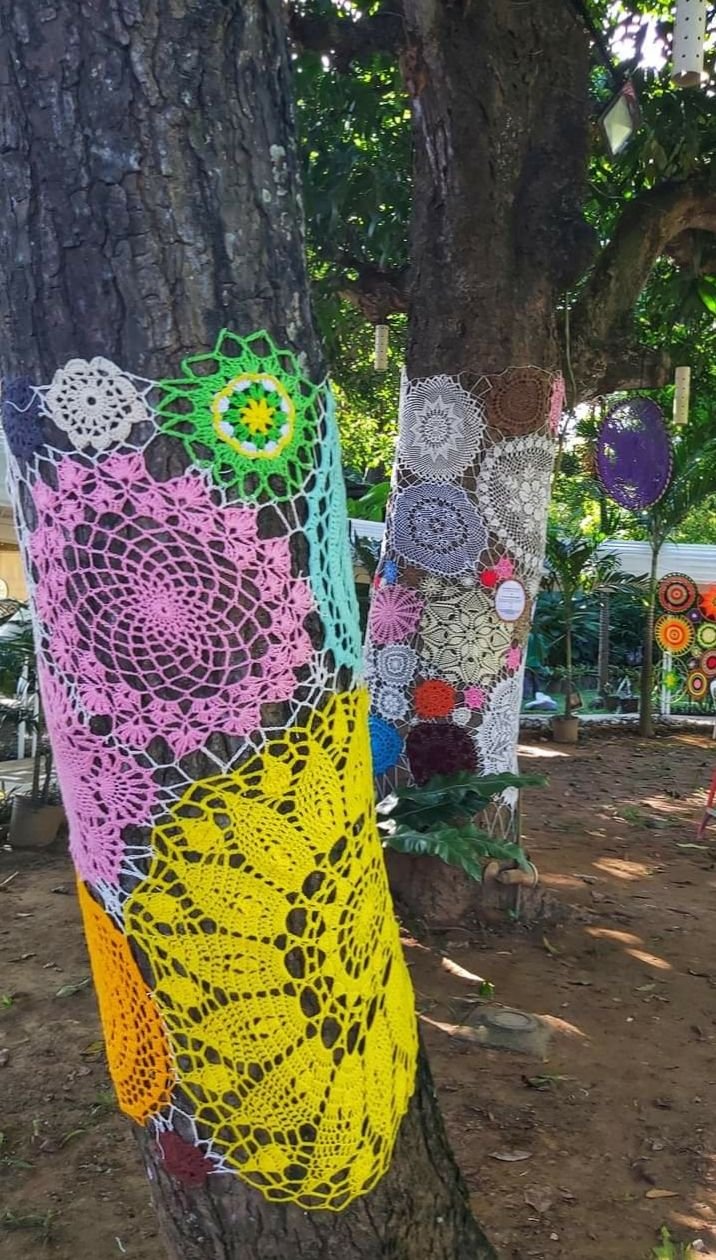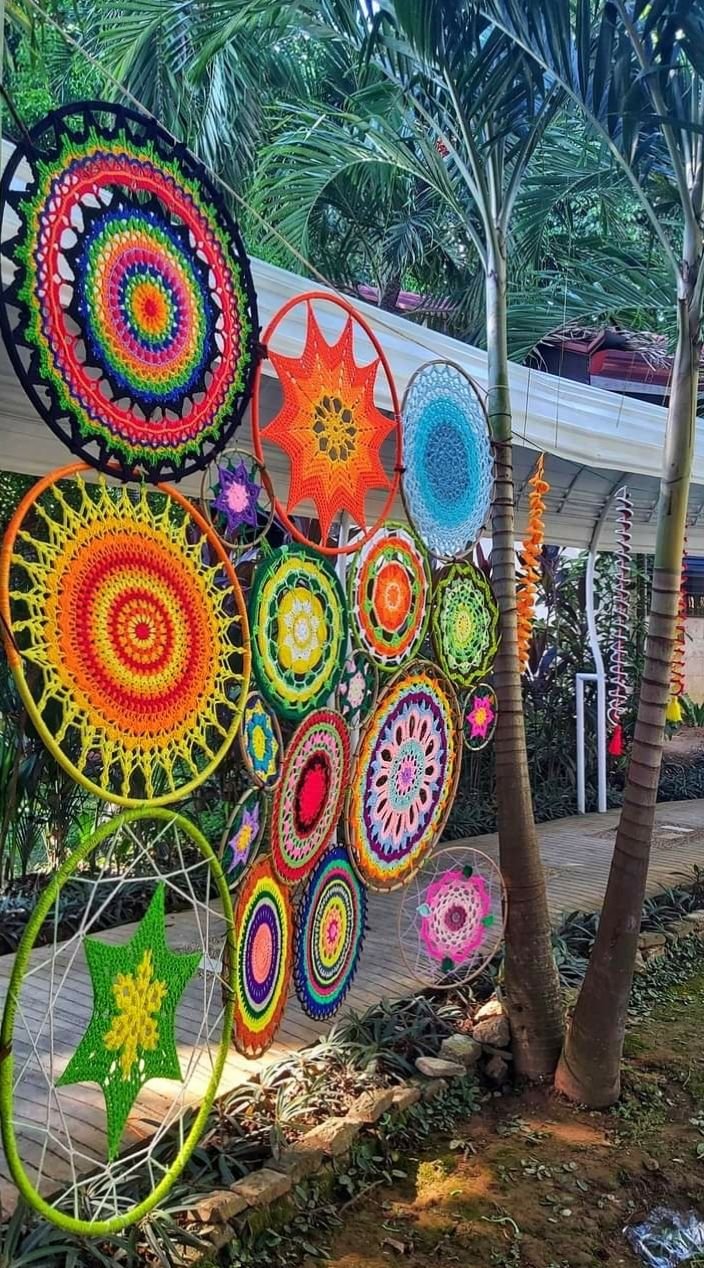 Some of wind spinners distributed among the trees...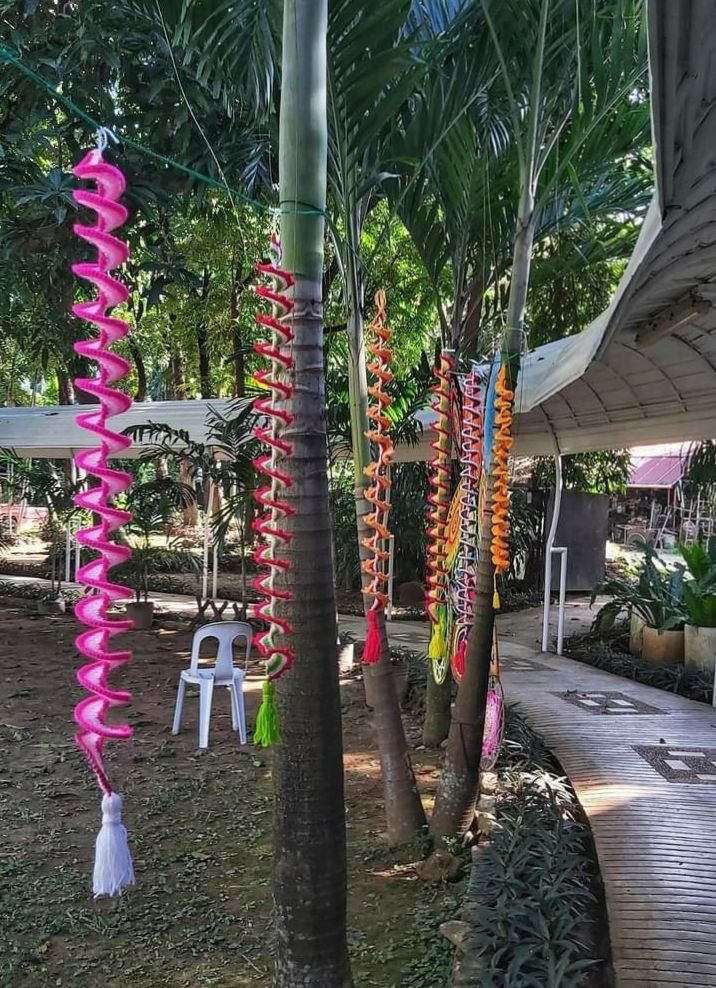 The photo me crocheted booth...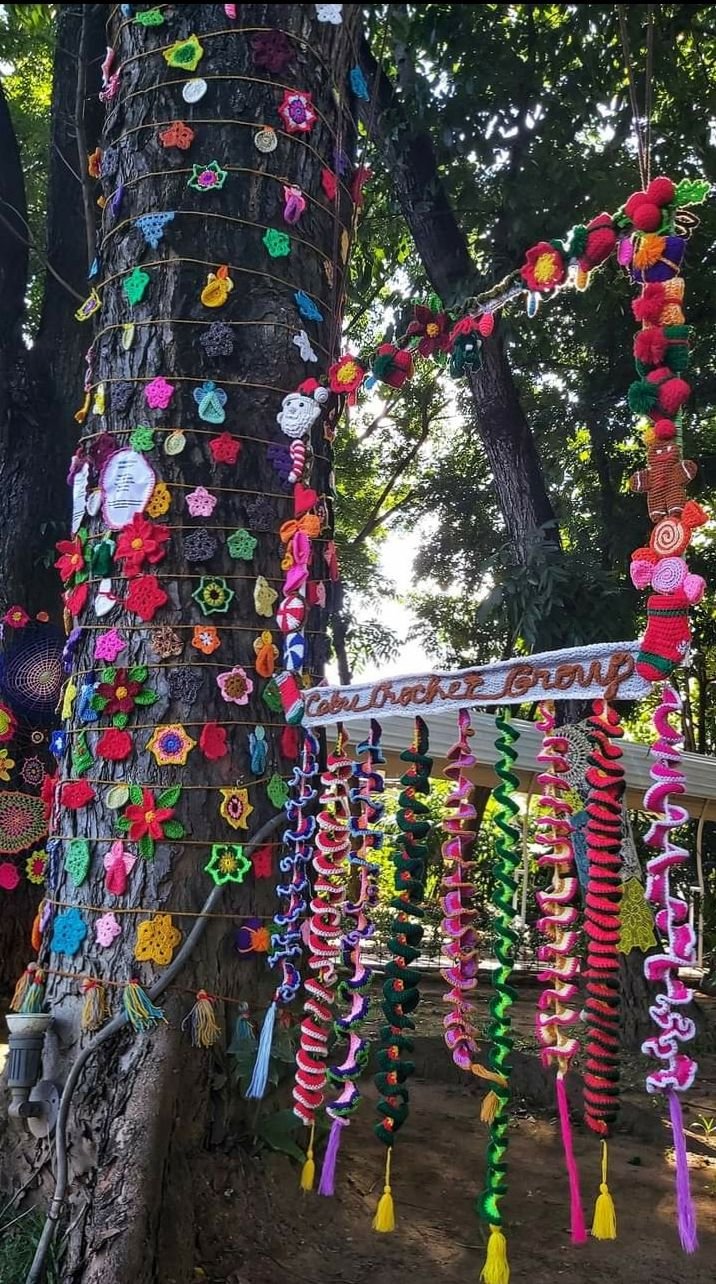 The installers group happy pose...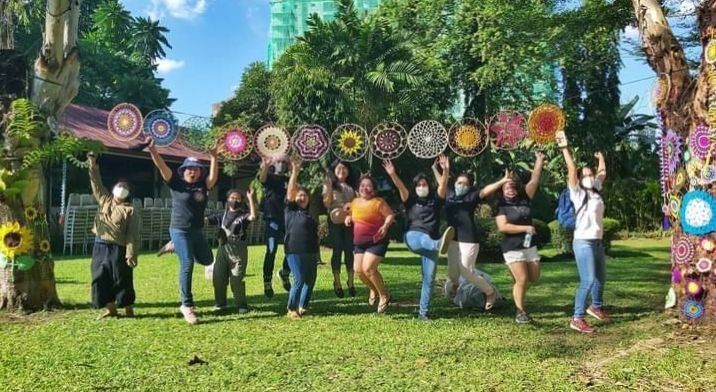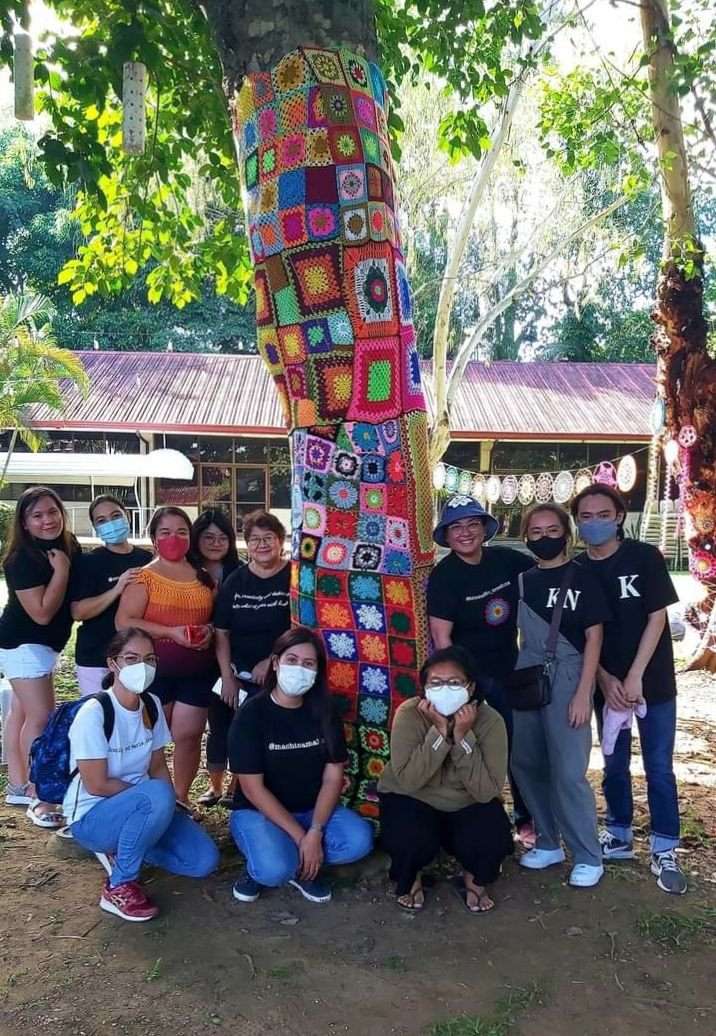 All were happy and satisfied volunteers on this day showing how ones creativity mainly crochet can dress trees and made the plain green surroundings into a lively and colorful place.
Thanks for dropping by...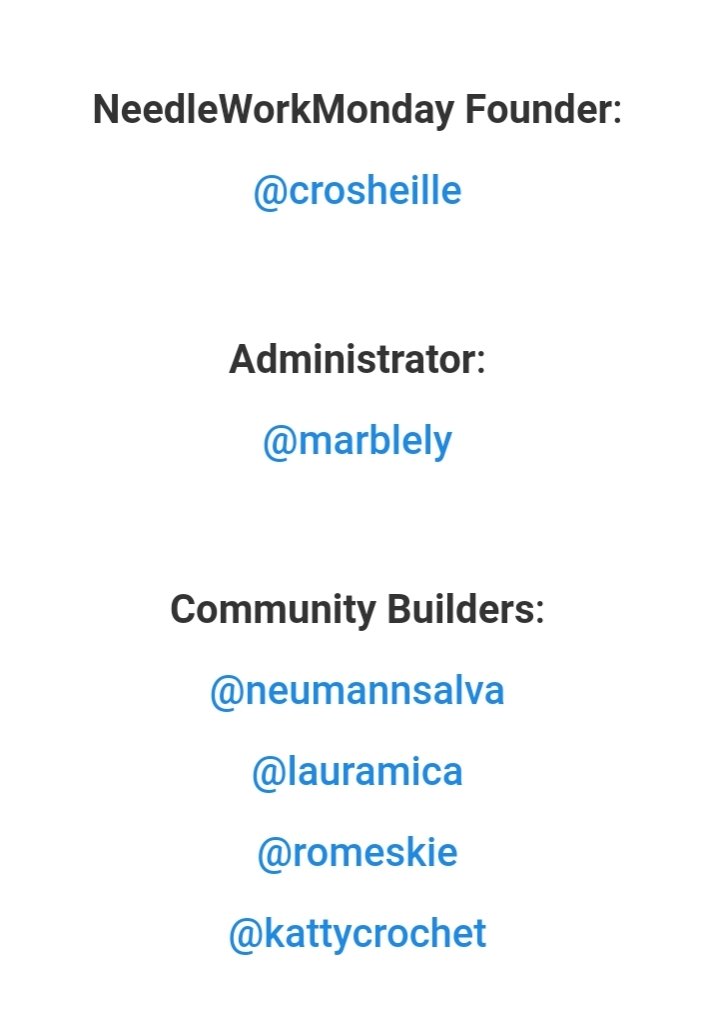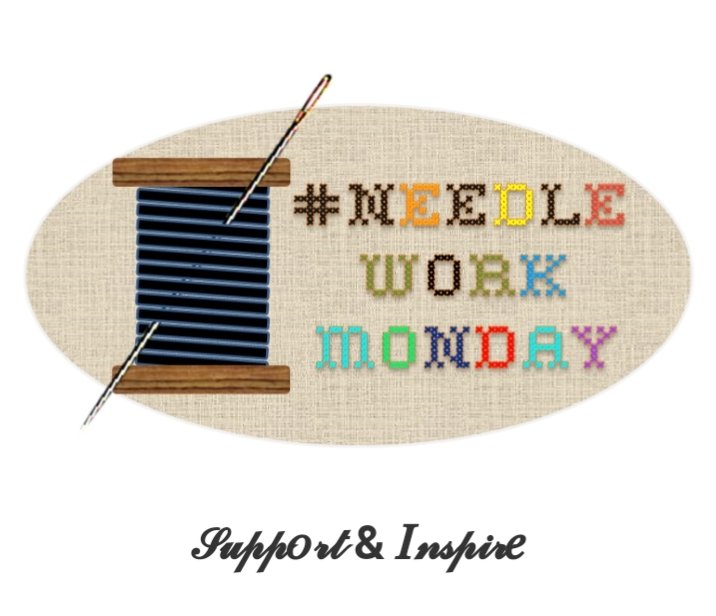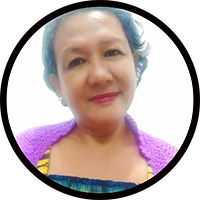 J U R I C H 6 0
Cebu / Philippines / Crochetist / DIYProjects / Poetry / Travel / Photography / Music Lover
• • •