Hello everybody,
Today I wanna share another recycling projects : how to convert shopping or garbage plastic bags into fashionable items you can make for yourself , as gifts or sell for additional income.
Items shown here were my past projects I made using Plarn. Like this gorgeous hat, a water repellent hat, I made for my eldest daughter, she wore on their mascarade ball at their office party.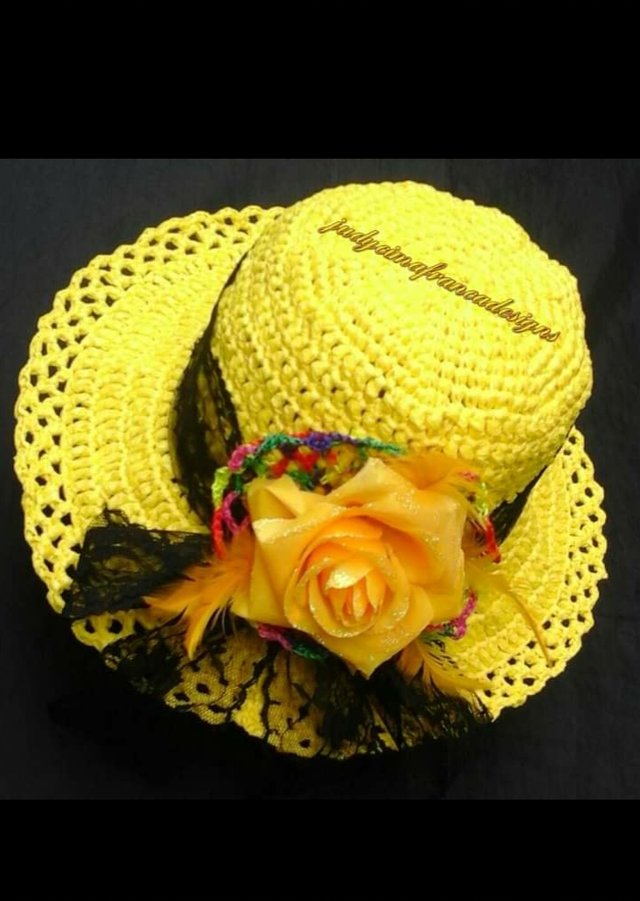 The material was Plarn.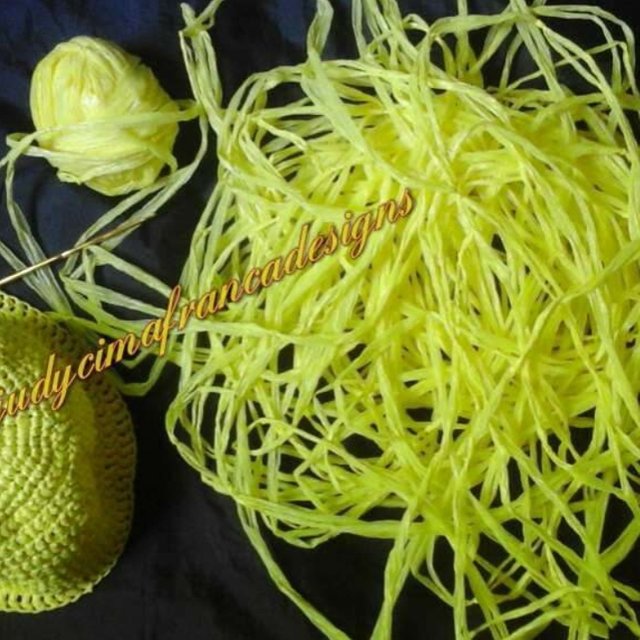 I week before their party, my daughter called me on the phone asking what would I suggest for her to wear for their party. Brain storming and looking at my craft supplies, I told her not to worry, just visit me here on the mountain, 3 days before the party. That gorgeous hat was the result and she really liked it because it matched her outfit.
Another example: Mini plarn hats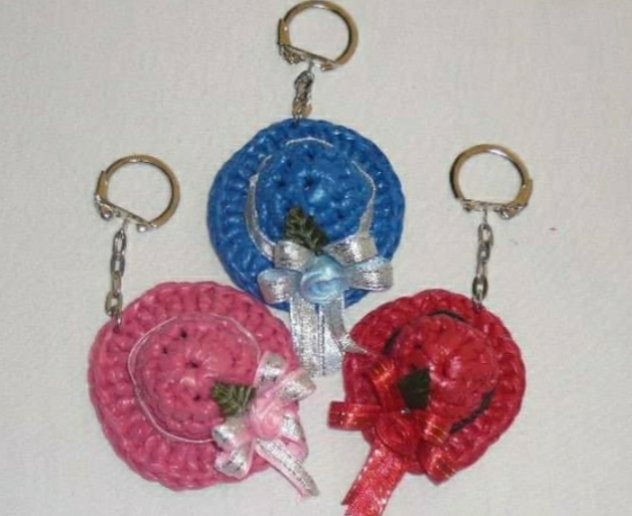 One afternoon my neighbor passed by and asked if I could make a birthday giveaways for her daughter's 1st birthday with less cost because they were on a tight budget. So, I suggested the plarn hat which I posted in my timeline then the printed picture of her daughter attached to the front of the hat. She liked it but not keychain type.
Here's the result: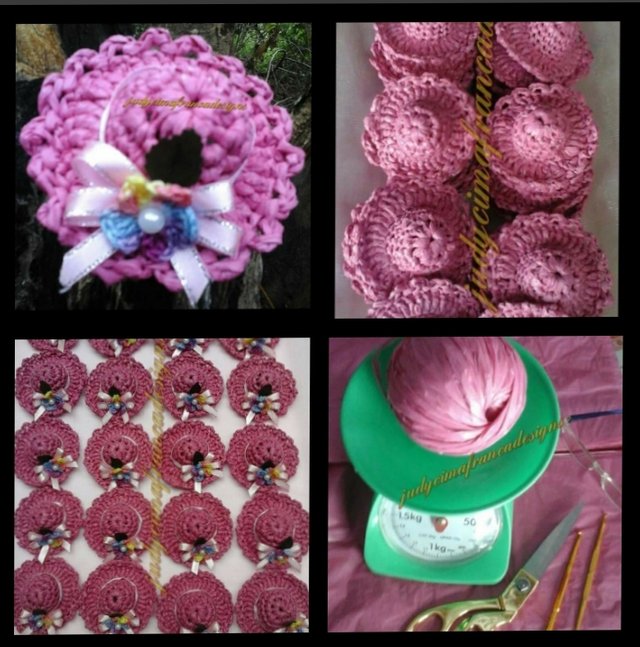 What is PLARN?
Plarn is plastic shopping bag or garbage bag cut along the width, join the strips to form a ball like yarn that can be crocheted to a usable items like bags, mat, hat, give -aways etc. I cut it like this: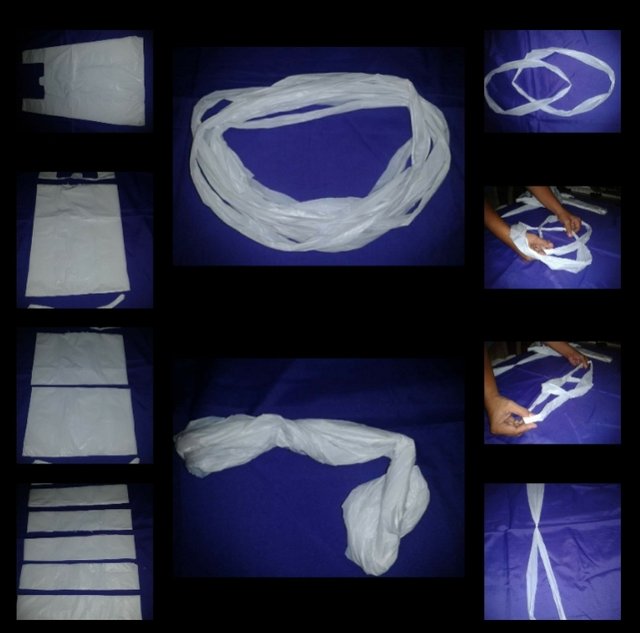 Here were used ones I washed and air dry formed into plarn and last picture right, I crocheted into bag base, travelling bag actually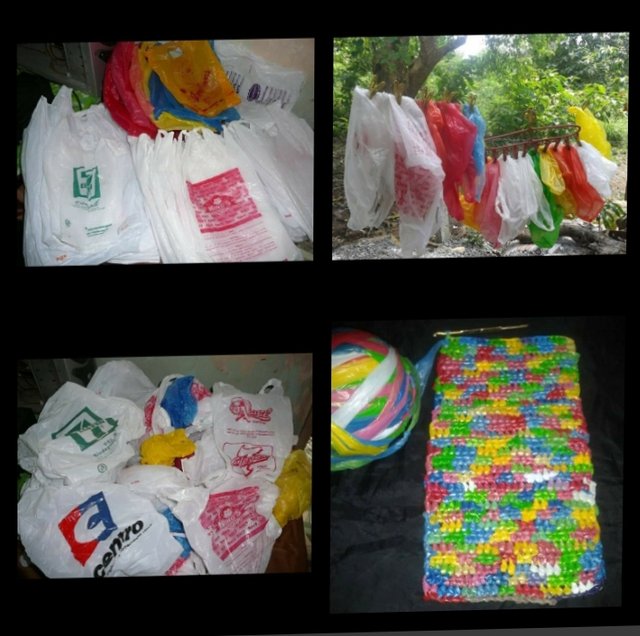 Another one was this custom made to order I made with new plastic bag I bought at the grocery section. The owner, my friend Lila, was so happy because she used it when she travelled to Palawan then the bag drop half way into the sea while she rode the small fishing boat of her cousin, the bag was water repellent, then also her things were safe inside she placed in a thick plastic ziplocks.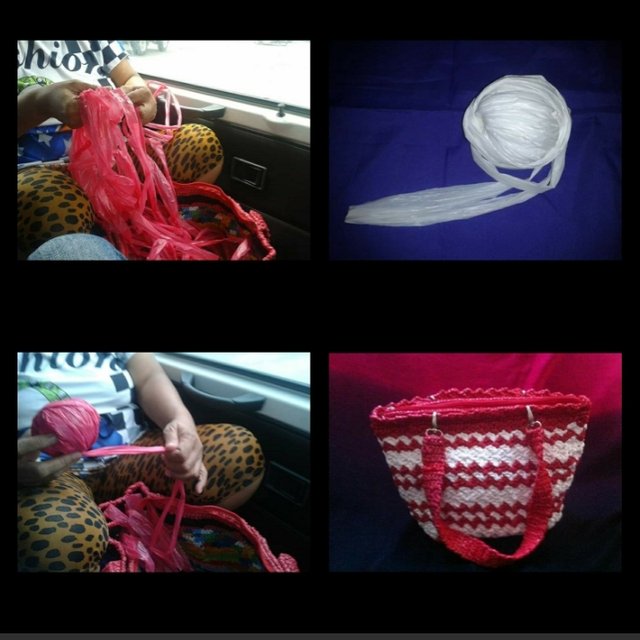 Just beware not to include biodegradable plastic bags because it will self destruct in 6 months, ha ha ha I experienced this collecting used plastic bag then turn into plarn. I made a simple market bag using filet stitch, whoa! after how many months I wondered why it has many torns all around, the plarn not durable it crumbled!

Thank you much @kennyroy for this Hive footer.
Once again, thank you @crosheille for founding #needleworkmonday Community together with your active admins @muscara @marblely @shanibeer
To you who read this, knew how to hold a needle, have you made something using a needle? am inviting you to join this community.