Hello Fellow Needleworkers!
Hope you have a good start of the week. I haven´t been around here lately because our moving-in to the new flat has already began. Slowly we are bringing things day by day. We are still in the old house tho as the kitchen in the new flat will only be delivered and installed this week.
Granny Square Pillowcase
In today´s post, I will be showing you this granny square pillowcase made of simple squares in various colors. The design of each square is very basic and I have interchanged the the colors of the thread to give the pillowcase a twist.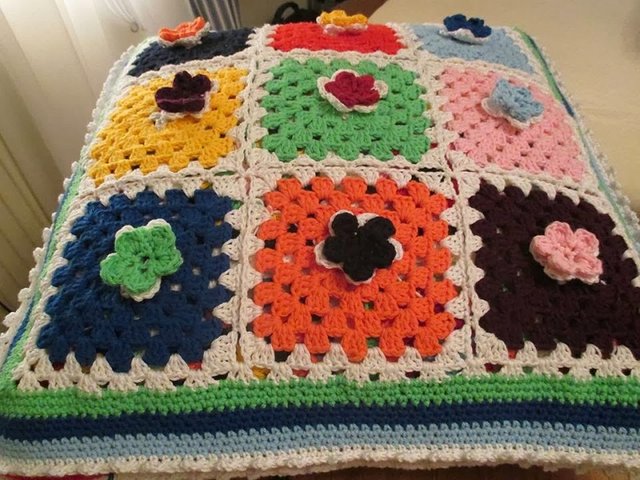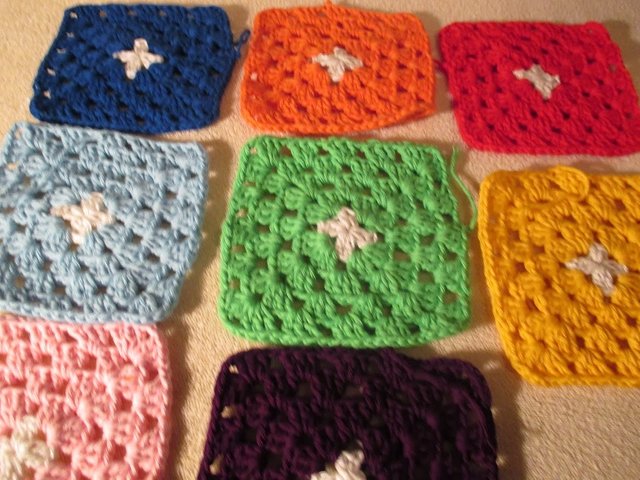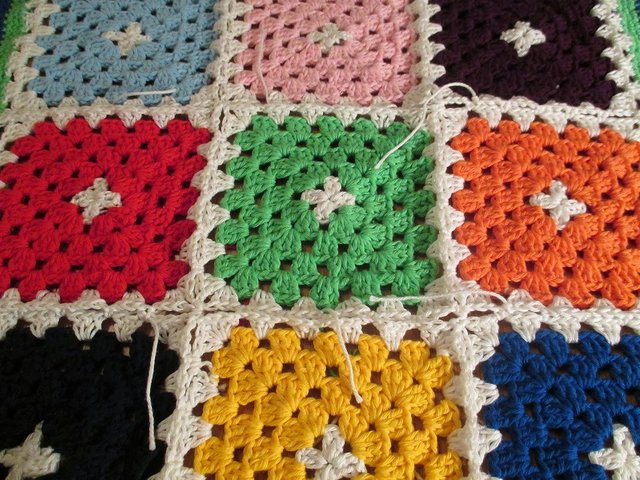 I simply attached each square by crocheting the last row with a beige color thread as I go, hooked the thread to the last row of the next granny square and so on and so fort.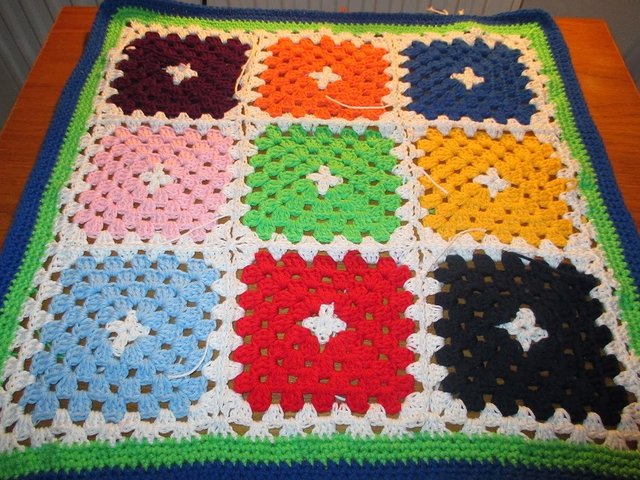 One method to attach the squares is to hand sew using the same thread. Either way, both are durable methods.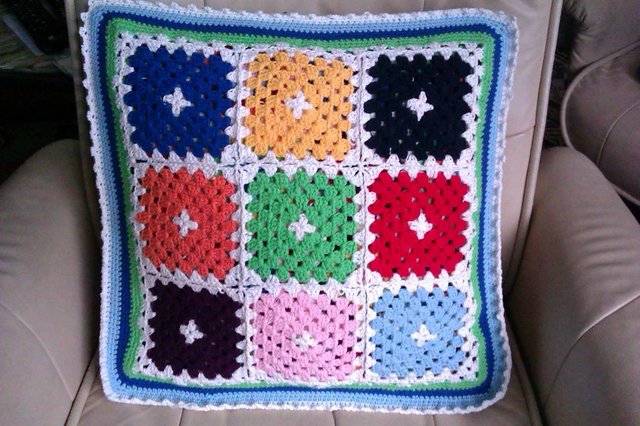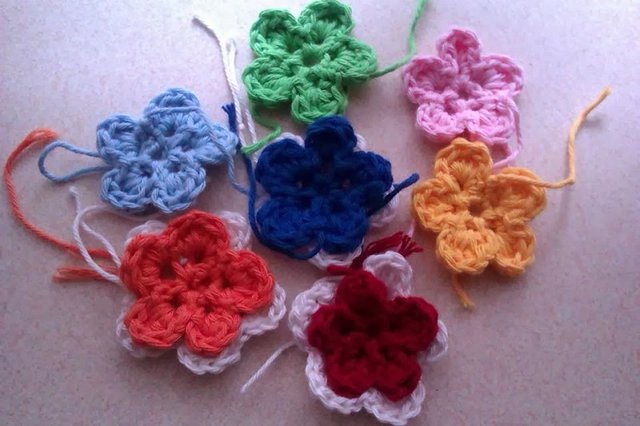 The flowerettes were made extra and attached to the center of the granny square... I think they made the pillowcase alive.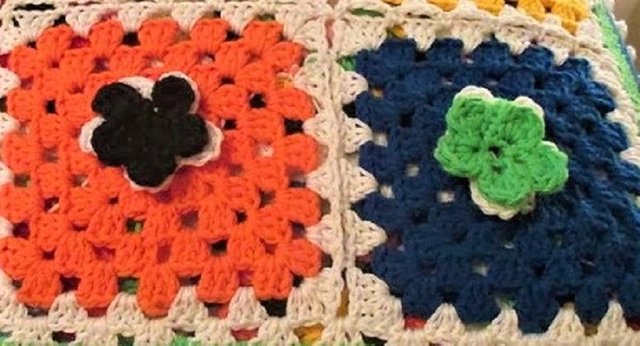 Stay Safe Everyone!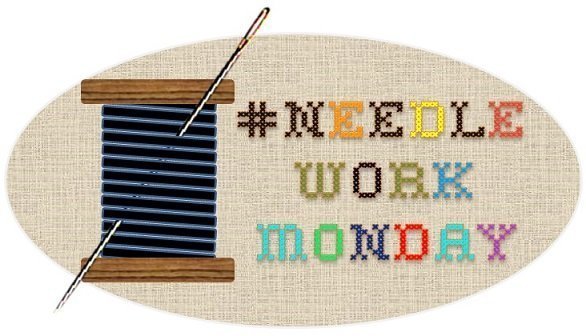 I am thanking these wonderful people below for initiating this fun challenge where everyone can showcase their talent and share their lovely ideas in this community... interested to join? You can read how to enter here
NeedleWorkMonday founder: @crosheille 🧶
Admins: @muscara, @shanibeer and @marblely 🧵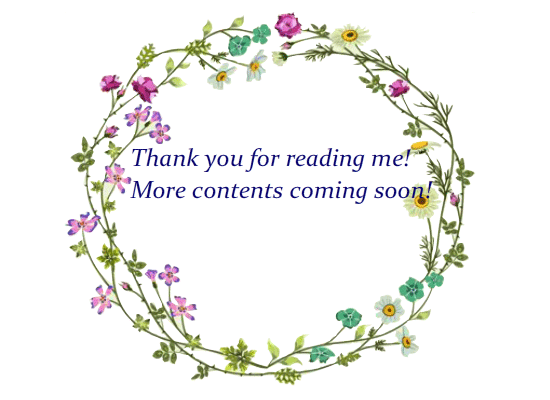 GIF by @gremayo