Hello Hive.
Weekend is upon us and am glad that we could get some rest and retire from several work.
I had @crosheille complaining about been overwhelmed with alot to do and mine isn't so much different too.
With tones of housechore to be done and an eye on the kids plus I have to go to work at our apprentice store where am learning more about fashion.
Weekend is always an opportunity for me to relax and I hope that you all get some rest too.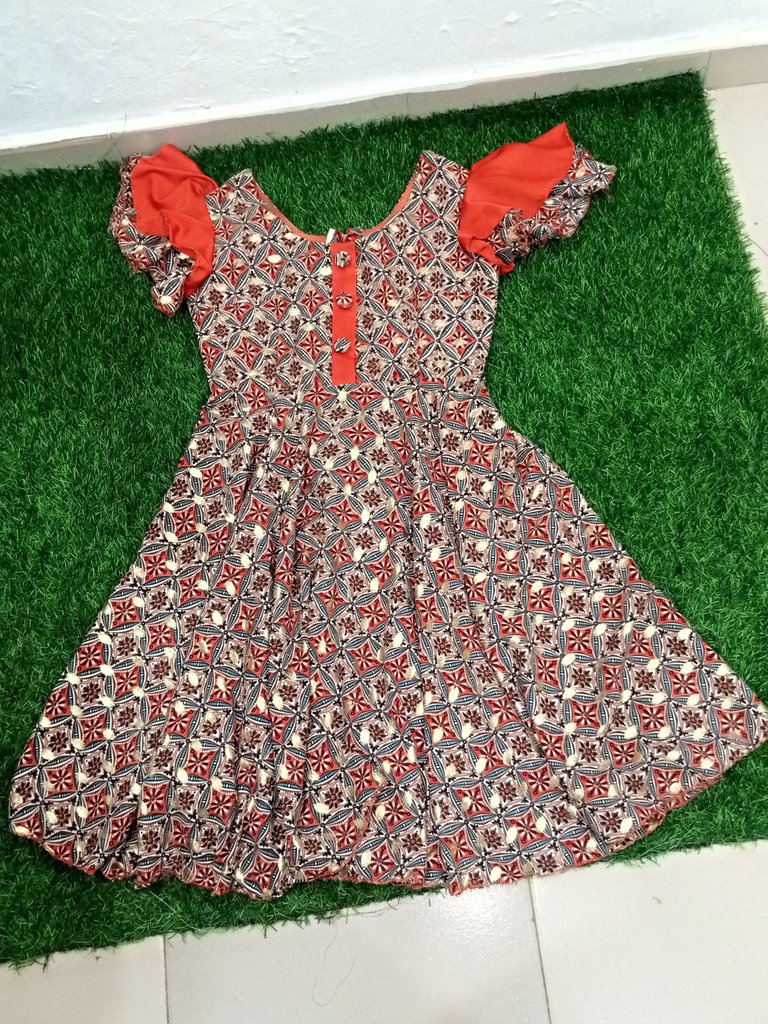 ---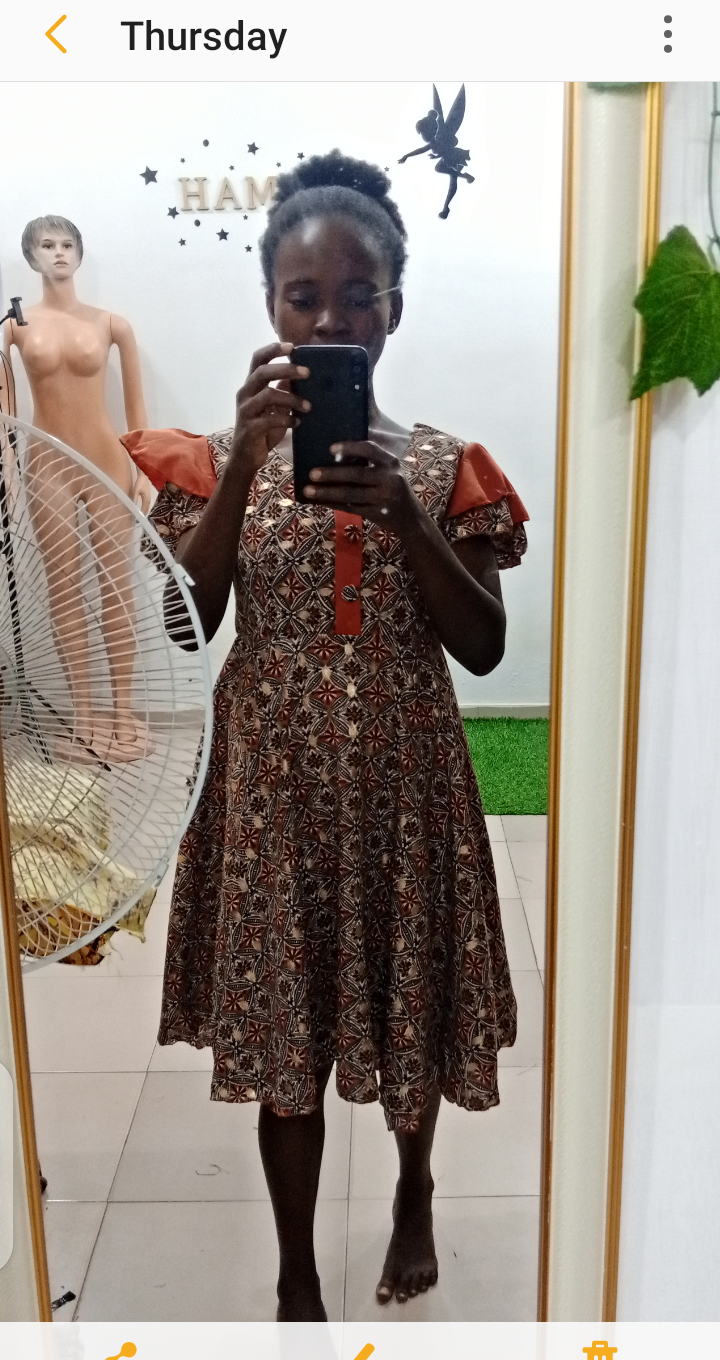 ---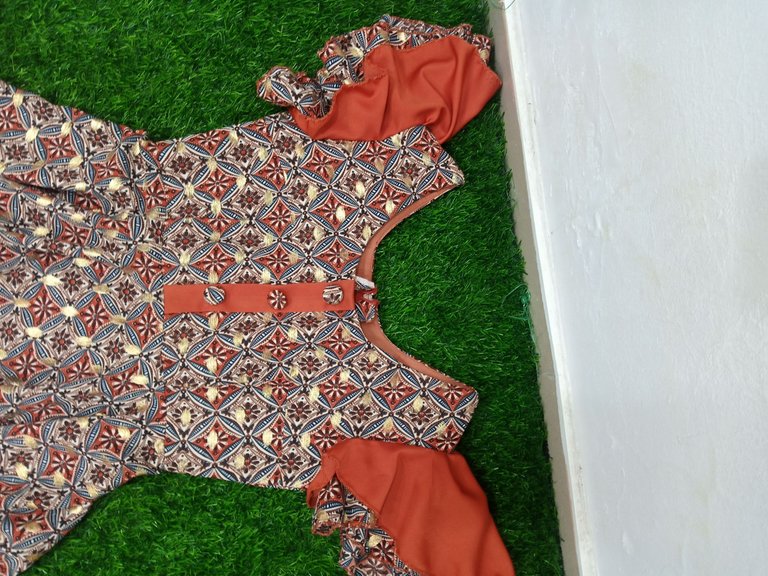 ---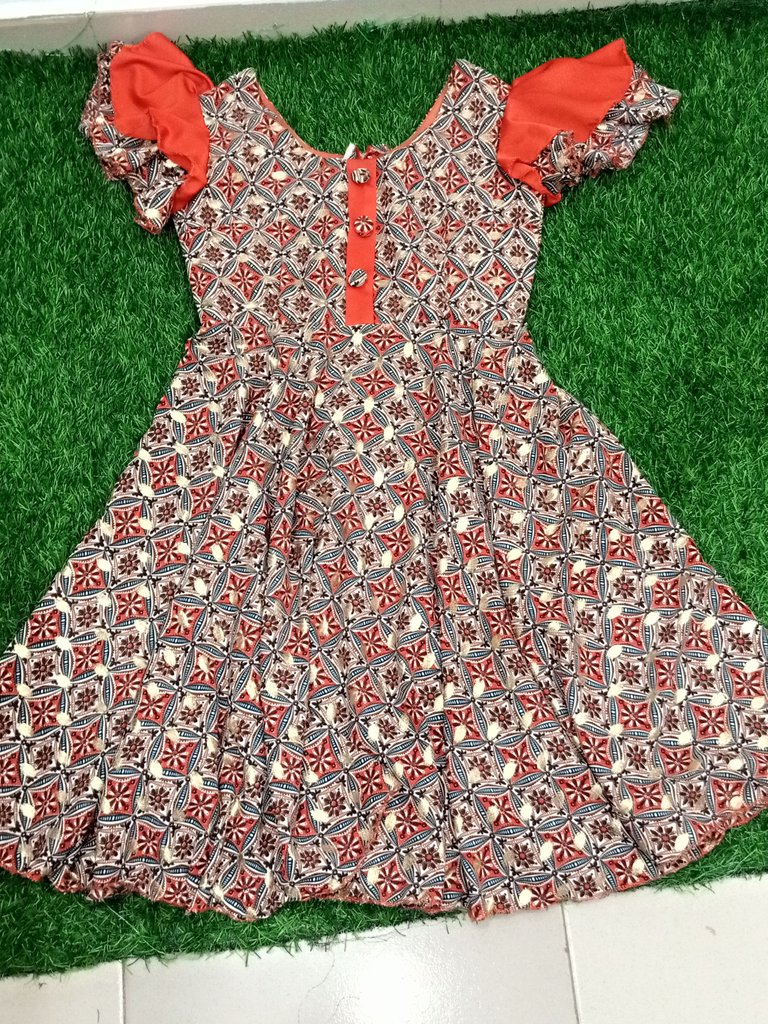 Today I bring you the finished working process of my dress from this post which I started last week and made some handsome progress finishing it up today.
I made some cover button in this manner to decorate the front bodice
All I needed to do was cut some piece of the fabric and wrap around the plastic cover button,
Place it in a dice and press them together using this machine.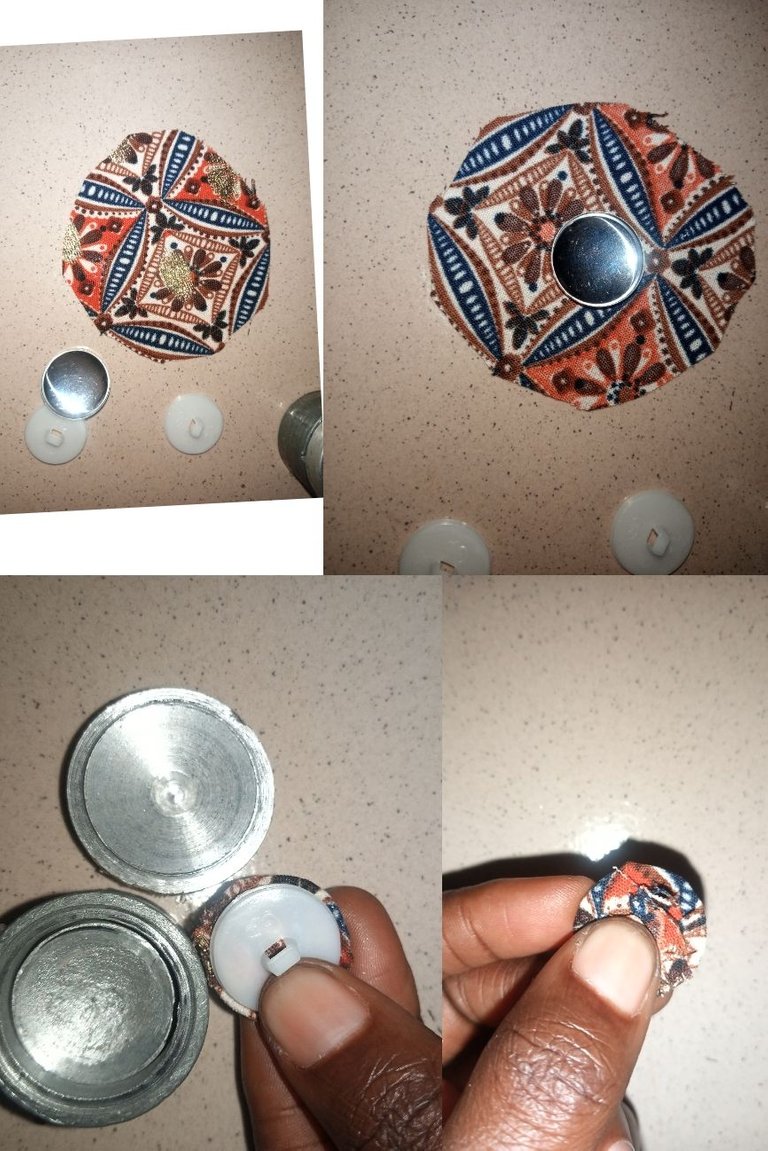 ---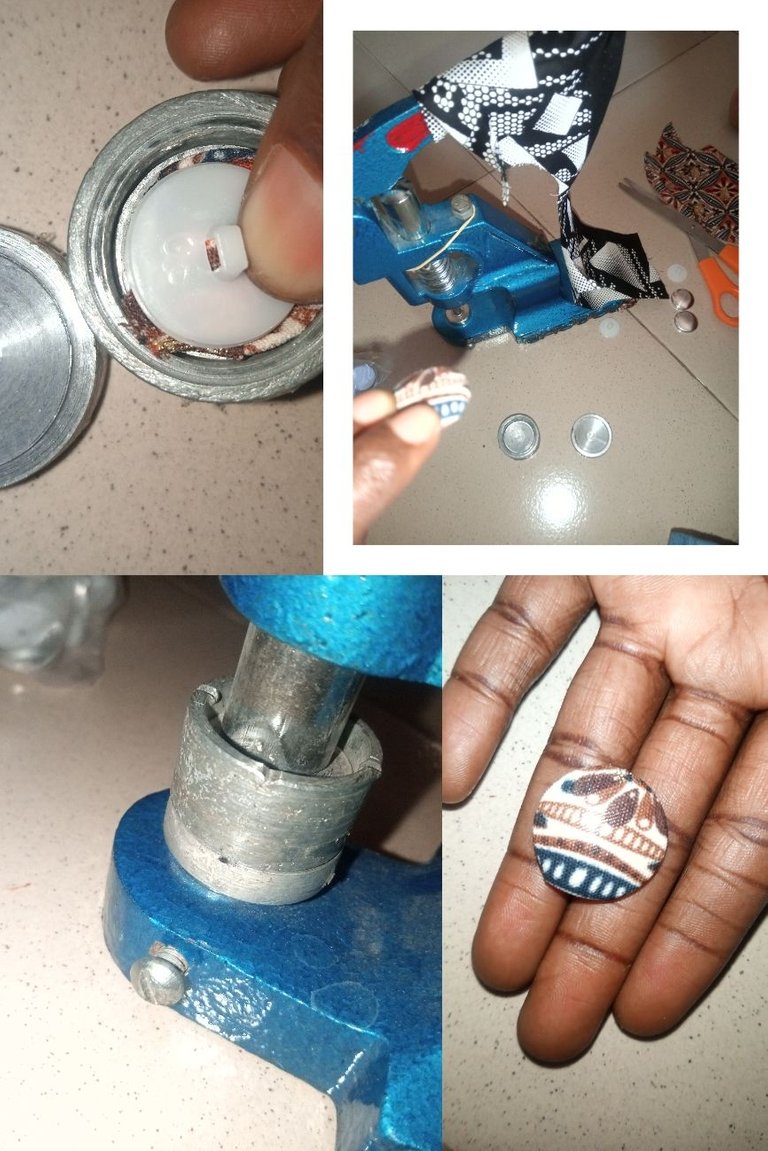 For the sleeves a butterfly sleeve is like a flair but with unequal circumference because the armhole is lower than the shoulder.
After cutting you won't be seeing any longer length emerging from the armhole.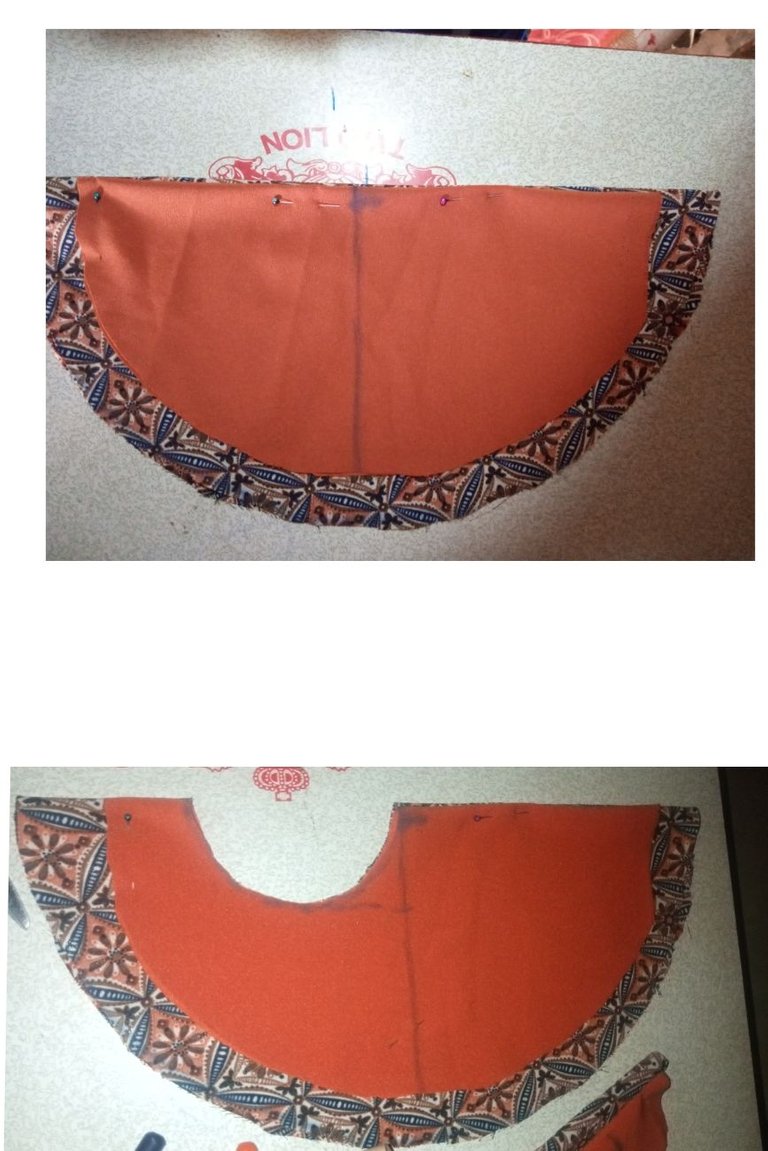 To make this I used my sleeve circumference with a 7inch length for the first sleeve and a 5" length for the second plain sleeve layer.
Measured the mid of the sleeve
And a circle toward the end of one of the circles...
You can use a quarter of the round armhole circumference to get that circle measurement.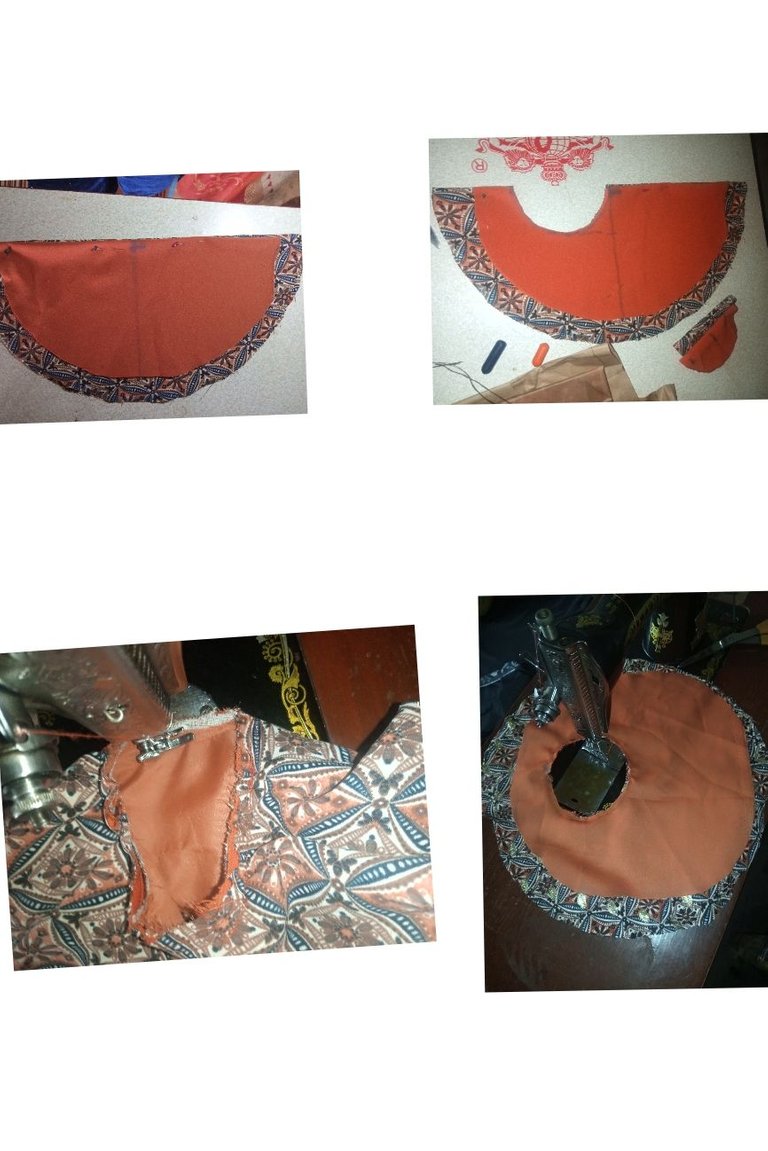 That was fixed to my sleeves and the last part was the weaving section to secure the edges of the fabric.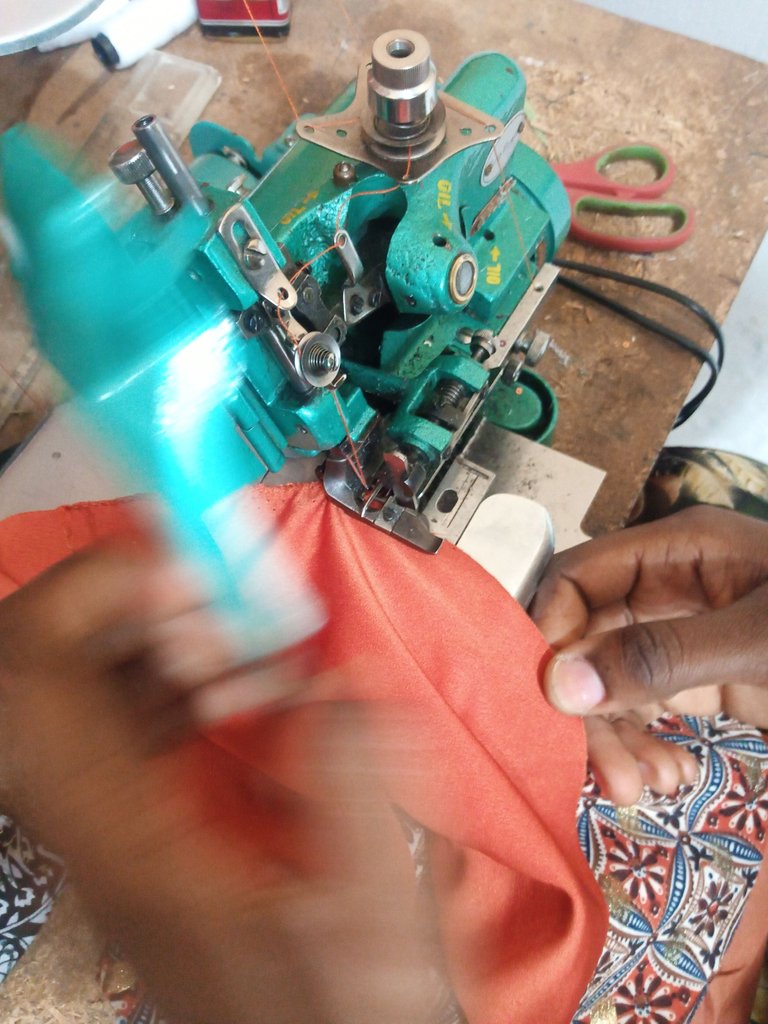 ---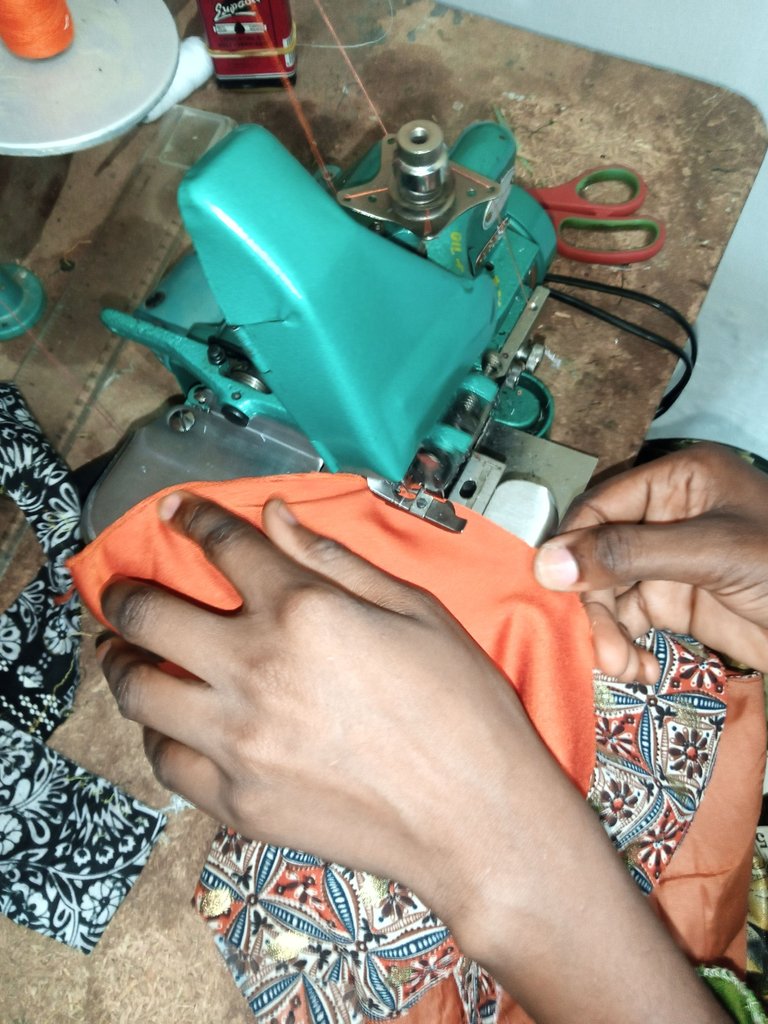 Now am so glad that I could finish a dress in just two sitting instead of working on it multiple times.
With that I have a new beautiful and decent church dress with style. ❤❤❤❤
Thanks for reading.