Hello Hive.
Happy new Monday to all the beautiful people we have on needlework Monday, am happy to hop in once again, to check on all of you and show us my recent projects.
I trust that everyone is in their best shape and enjoying the times regardless of inflation or the crypto market crash.
May God supply all our needs according to his riches in glory and may we never go stranded in or lack anything good.
Thanks to everyone who wished me well last week.
I feel much healthier and brighter today.
And for today's project, i was able to completer my magically big dress by smoking it to my size.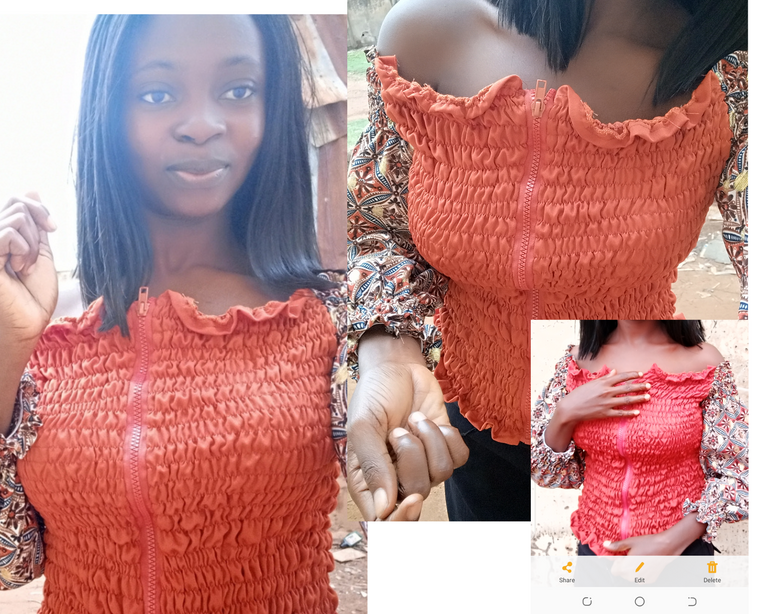 ---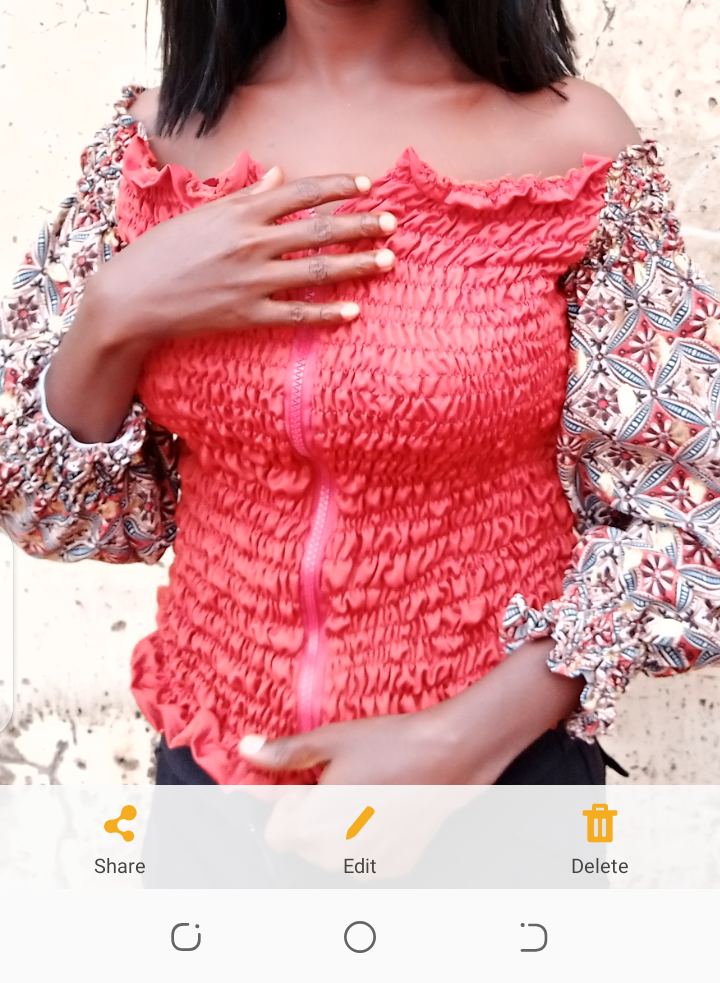 ---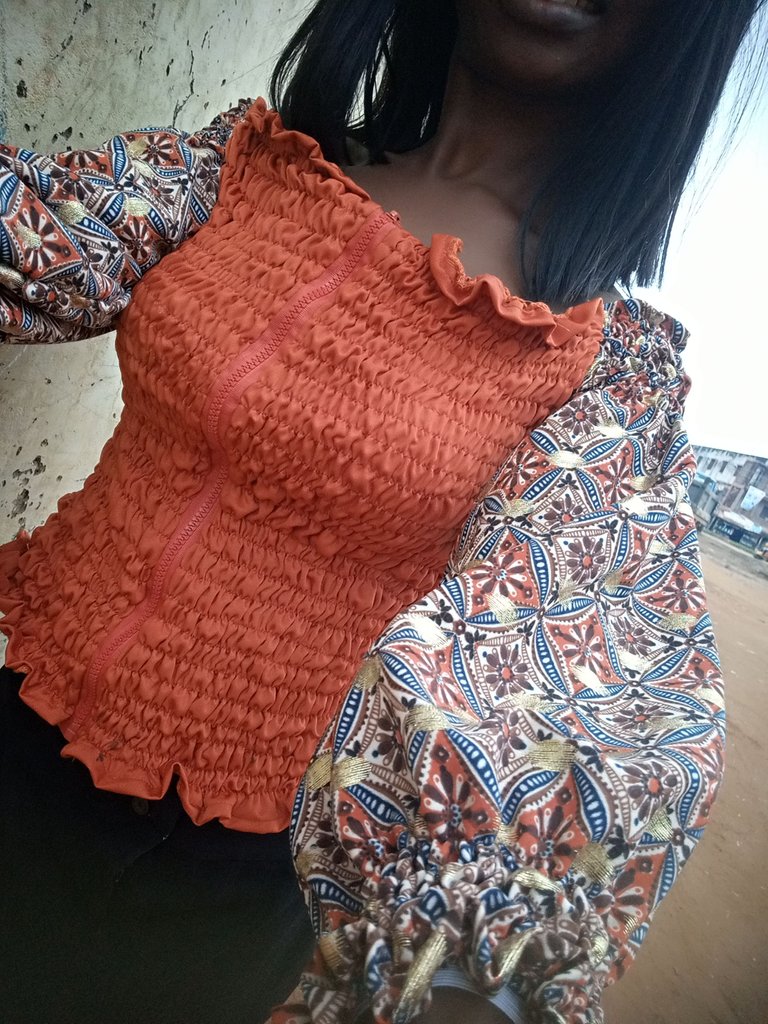 ---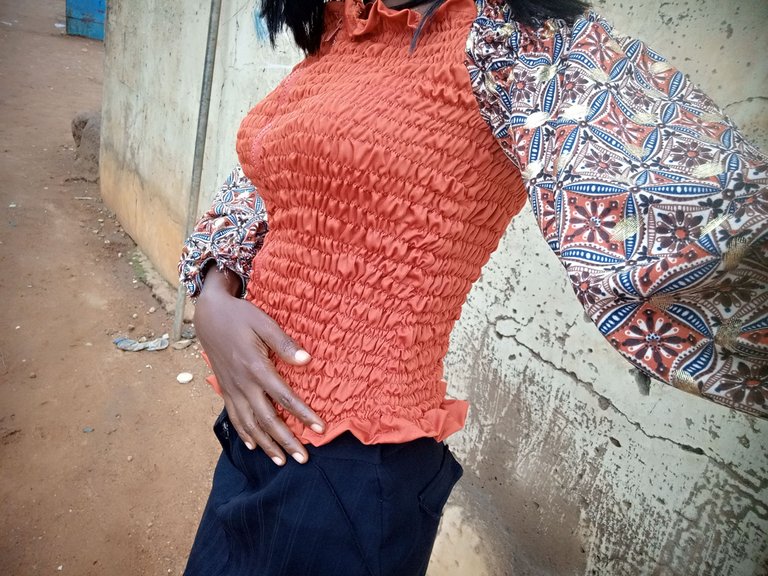 An off shoulder top I had cut X3 of my body measurement and had it really big here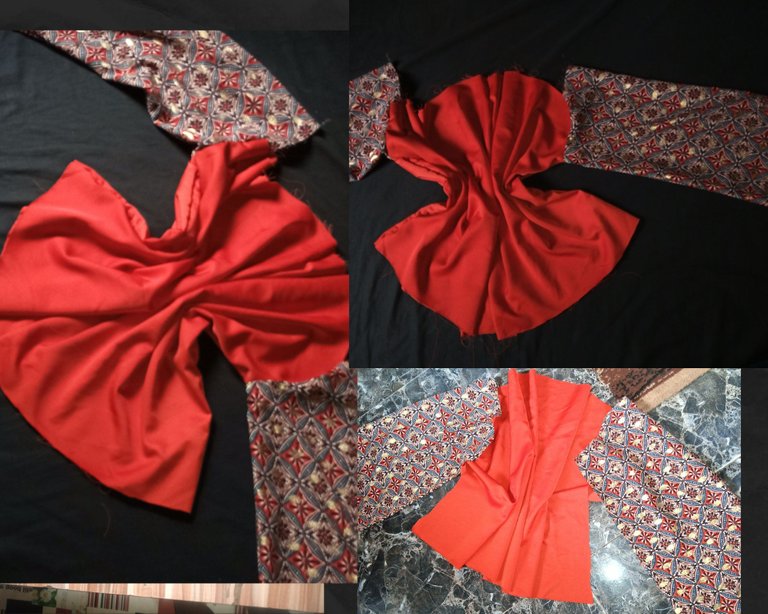 Then i got an elastic thread, reeked it into the bobbin and with a normal thread sew at 0.5" interval along the width of the top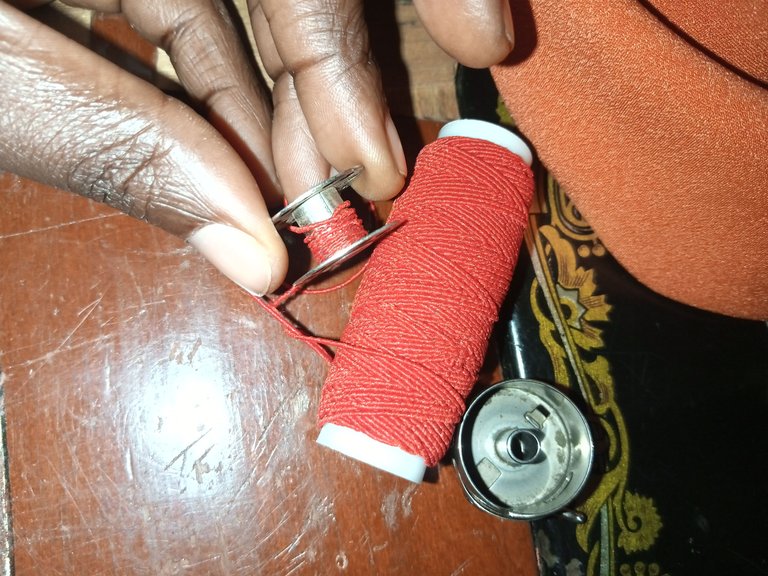 ---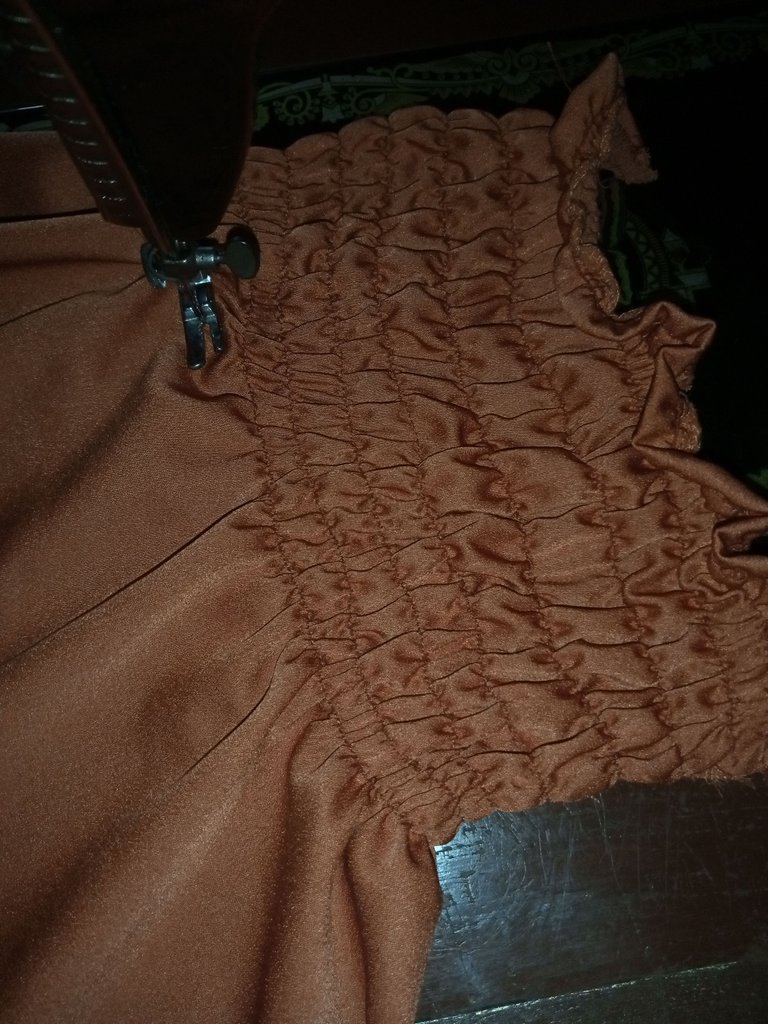 I also pulled together the hem and top edge of the sleeve and then a zipper at the front block.
My top was ready and then it was photo section.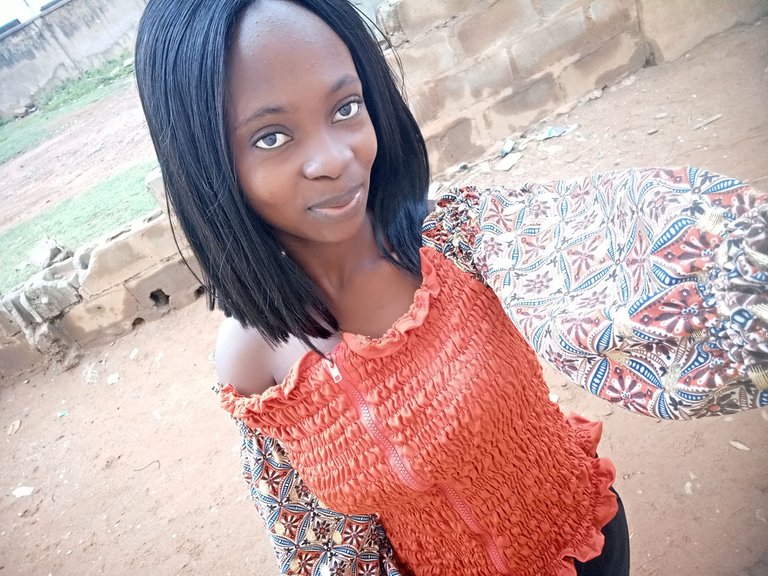 ---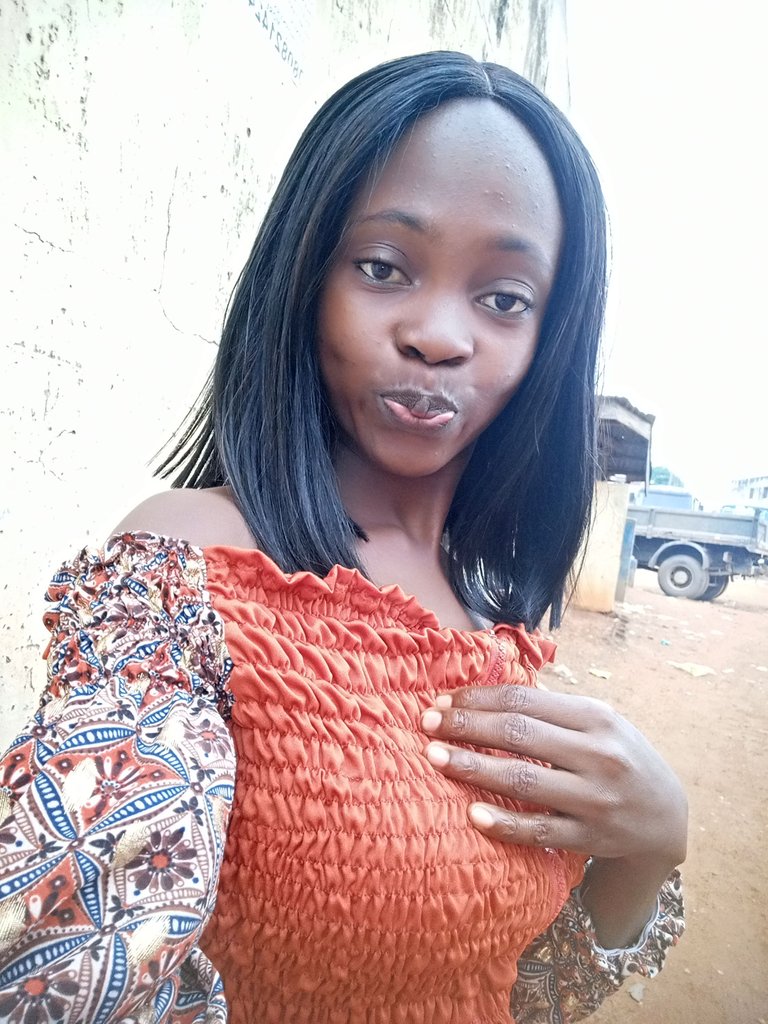 This is one of the easiest design you can ever make, but its time consuming to reel the thread by hand and sew it at 0.5" apart throughout the width of ones top.
I love this ❤💖
And I hope you do to.
It would be delighting to see what you all have to show us today.
Thank you for stopping by.
Bold