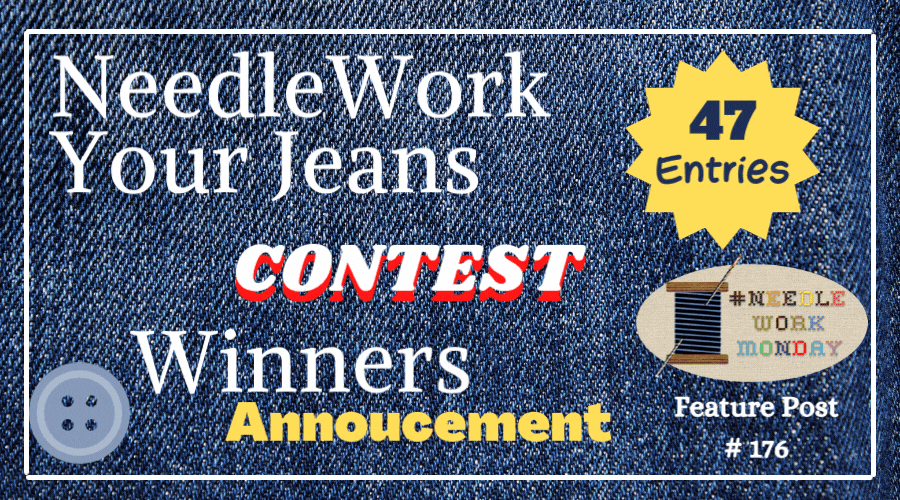 A new record has been broken in NeedleWorkMonday!

We've had an incredible two weeks full of activities in our community and we love all that energy and good vibes that you transmit to us.
The contest had a fantastic reception and we would love to start this post by thanking all the needleworkers for picking up their needles and answering the call. We had a total of 47 entries registered and we are very happy for this new record.
Creativity without limits!
This contest arose thanks to the creativity of the users themselves; challenging them to continue creating crafts using jeans as the main piece was an idea that resulted in an explosion of creativity without limits.


We were able to see how with a simple pair of old jeans we can make accessories such as earrings, bags, purses, wallets, pencil cases, backpacks; as well as decorative objects such as cushions and rugs; of course, we can also transform them and give them a better style by making beautiful garments.

Criteria for the selection of winners
As with all NeedleWorkMonday challenges,
@crosheille
,
@marblely
and I based our judging on certain criterias to help us narrow down the final winners, among which, but not limited to, the final presentation, techniques and materials used, story/inspiration behind the project, originality, creativity plus level of complexity/difficulty; In addition to compliance with contest rules and commitment to supporting other participants.
It was a very difficult task but finally here are the winners:

@mariadiaz
Beautiful cushion made from jeans
3 HBD and 1.60 Hive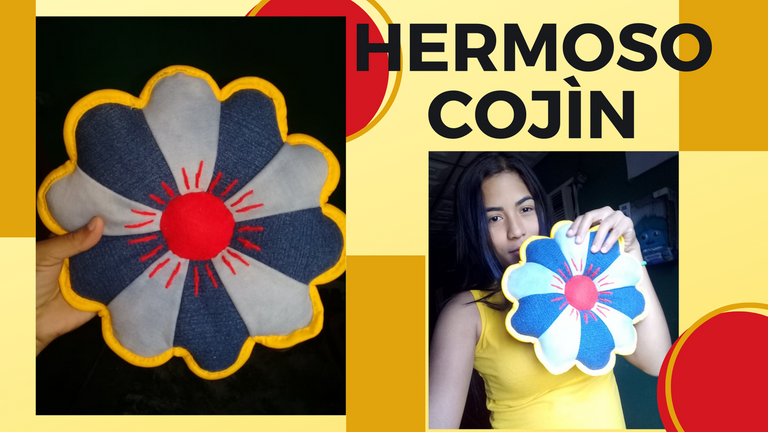 @mariadiaz creatively highlighted the Jeans fabric in her project. She made a beautiful flower-shaped cushion using two different shades of Jeans. She made the pattern herself and then hand stitched all the pieces together to form a beautiful flower-shaped cushion. The red and yellow colors contrast nicely without taking away from the jeans.
---

@irenenavarroart
Morral con tela de pantalones
4.50 HBD and 2.40 Hive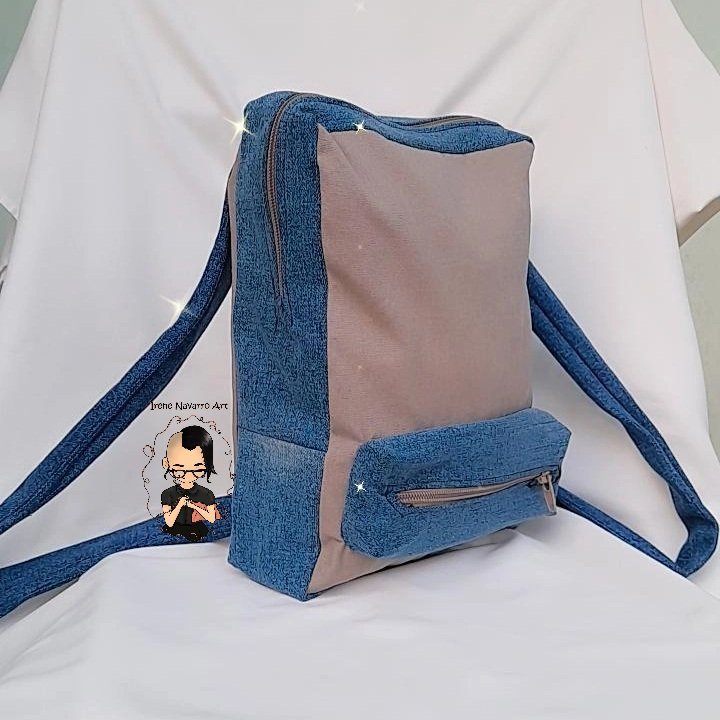 @irenenavarroart
managed to highlight the full potential of denim fabric by creating a backpack with a simple and sophisticated design. Combining the jeans with the khaki fabric was very successful. The sewing process of each of the parts was very neat and the photographs of the final result were really beautiful.
---

@purrix
Giving mom's cushion a new lease on life
6 HBD and 3.20 Hive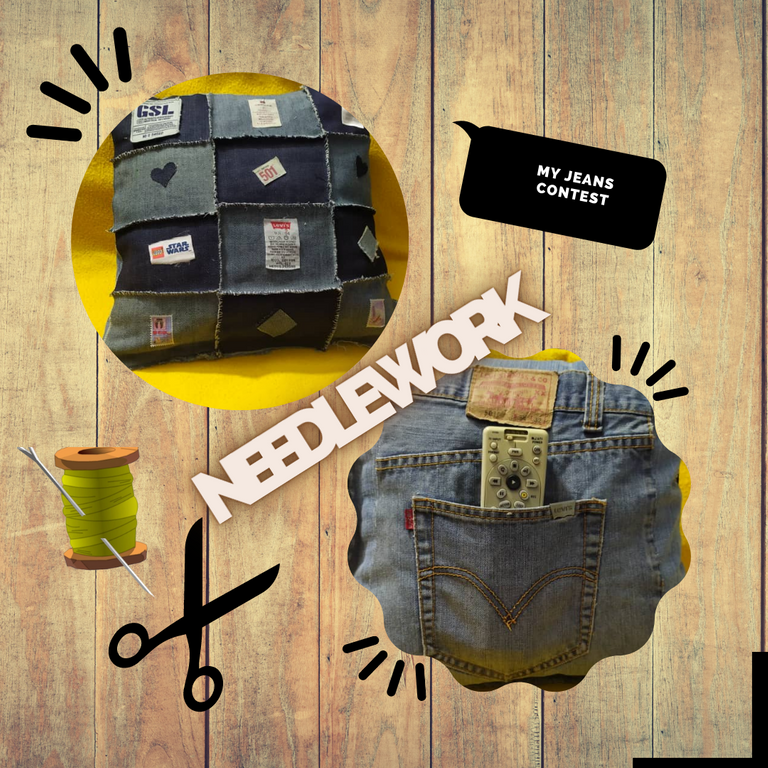 @purrix
shares with us a project full of emotions, the renovation of her mother's cushion. In this project the jeans are the main attraction, a laborious patchwork sewn by hand, combining the different shades of the same pants. We loved the novel idea of adding the labels and the usefulness of the back pocket.
---

@jonalyn2020
Recycling 101: From Old Jeans to Summer Top
7.50 HBD and 4 Hive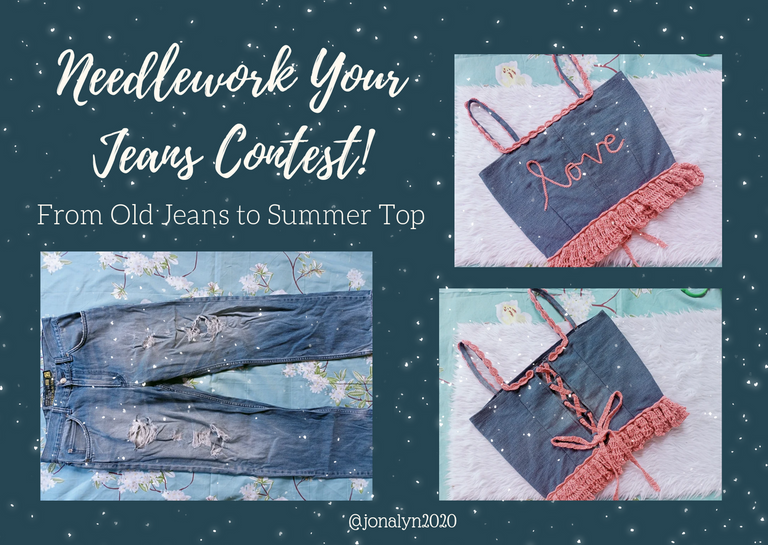 @jonalyn2020
surprises us with this incredible transformation, turning an old pair of jeans into an adorable summer top. Through her publication she presents us a wonderful creative process by fusing sewing and crochet to obtain a functional and delicate garment. Although the crochet embellishes the garment, the jeans are still the protagonist of the project.
---

@carolinacardoza
❤️ A warm hug from "Nacho, the bear"
9 HBD and 4.80 Hive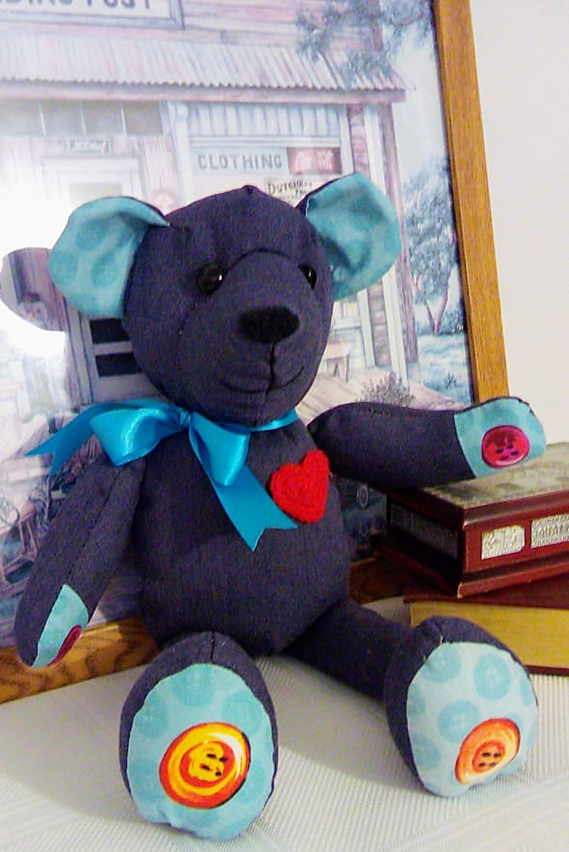 @carolinacardoza
presents us with an emotionally charged project telling us the story of Nacho the bear. This post met all the criteria for selection. The step-by-step is presented with beautiful photographs and while she explains her creative process she tells us the story behind the project. The final result is an adorable bear in which we can see at a glance that it is made with jeans. I can say that Nacho has stolen our hearts.
---

Congratulations to All the Winners!


Please stop by their posts and show them some love with a read, a comment and an upvote for sharing their handmade creations.
To see more needle arts, please check out the the NeedleWorkMonday Community and check back here with @needleworkmonday every Wednesday / Thursday for the weekly Curation posts!!
If you are a needlework artist we'd love to have you join us to share your work and inspire the Hive blockchain to give a craft a try.

Please Subscribe and Post from the NeedleWorkMonday Community for a chance to be featured and upvoted (please follow the posting guidelines in our updated FAQs)! On Mondays, please ensure that you include the #needleworkmonday tag and on other days, please use the #needlework tag (without the word Monday attached).

Join our Discord channels!
NeedleWorkMonday #general Channel
NeedleWorkMonday Español Channel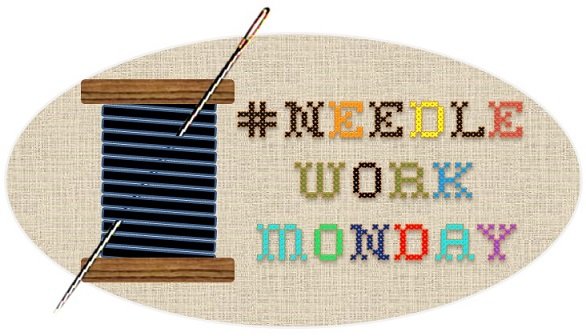 NeedleWorkMonday Founder:
Administrator:
Moderator:
Community Builders:
🌷 Today's curation is written by @kattycrochet with the help of @crosheille and @marblely 🌷