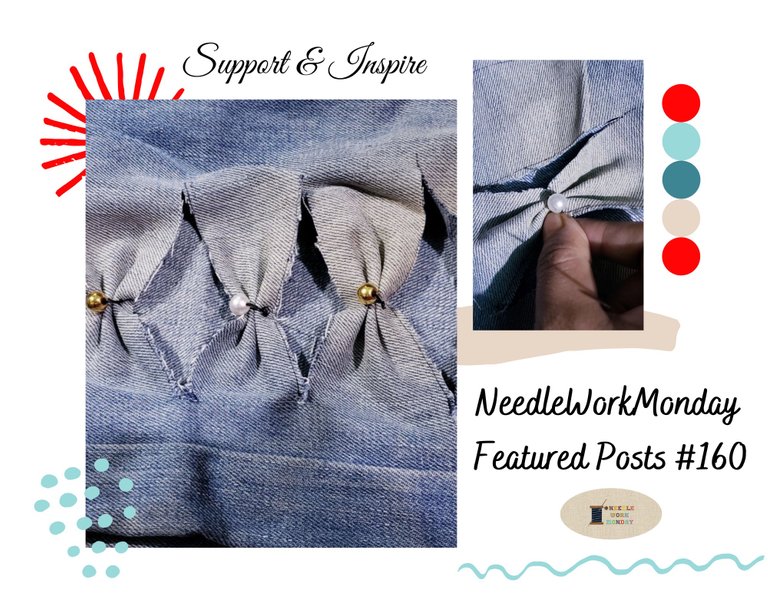 Greetings to all needle artists and supporters!
Welcome to NeedleWorkMonday Community's
160th Featured Posts!
This is a weekly curation showcasing the needlework of our very own HIVEians.
Every Monday we get together to share our love and passion for the needle arts, posting from the NeedleWorkMonday Community and using the #needleworkmonday tag. On all other days we use the #needlework tag. We enjoy each other's creations, ideas, patterns, tips and shortcuts.



𝒪𝓊𝓇 𝓂𝑜𝓉𝓉𝑜 𝒾𝓈 𝓉𝑜 𝒮𝓊𝓅𝓅𝑜𝓇𝓉 𝒶𝓃𝒹 𝐼𝓃𝓈𝓅𝒾𝓇𝑒.
Let us as a community, continue to show our love and support by visiting and commenting on each other's work while inspiring one another with the beautiful works of needle art that we do. Nothing makes a heart happier than to read a supportive comment from a fellow member!


♡ ᑭOST ᑭᗩYOᙀT SᑭᒪIT (ᑭᑭS) ♡.
As this is our 160th curation, all qualified posts will be included in our PPS once this post receives it's payout next week. We have earlier decided to do one every tenth curation to give an extra bonus to our NeedleworkMonday community!
Any post that does not meet the guidelines (please see link to FAQs below for posting guidelines) will not be included in the PPS.
We are happy to announce that the following authors did meet the posting guidelines when sharing this week and will be included:
@diomara, @yoieuqudniram, @smilestitches, @tahiaarq, @neumannsalva, @ratna9864, @lauramica, @dru.munecas, @adeife2, @jennynas, @angelys, @mariamglow, @ivycrafts, @estefania3, @carolinacardoza, @lrscarmen, @katiuskamata, @eribetzi, @leslieq78, @jonalyn2020, @inici-arte, @bleuclair, @chacald.dcymt, @gladymar1973, @cielitorojo, @fiberfrau, @creacioneslelys and @emybaby


Here are our featured posts this week:
by @ratna9864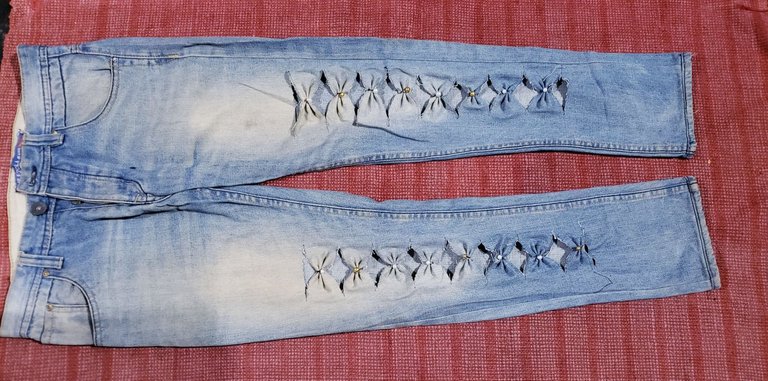 What a cute and fashionable way to upgrade your old jeans. This brilliant idea by @ratna9864 is so creative and super stylish. I want to go and find an old pair so I can create this look too!

by @angelys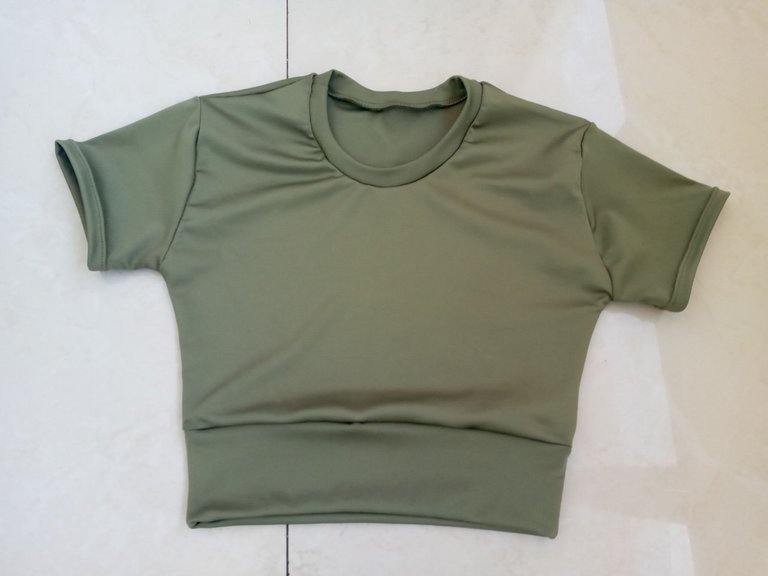 This material is so pretty and shiny. It's a simple blouse but so beautifully made. I thought this style would go great with the cutout bow jeans from above. Look at that, the NeedleWorkMonday Community is always bringing you fashion ideas :D

by @smilestitches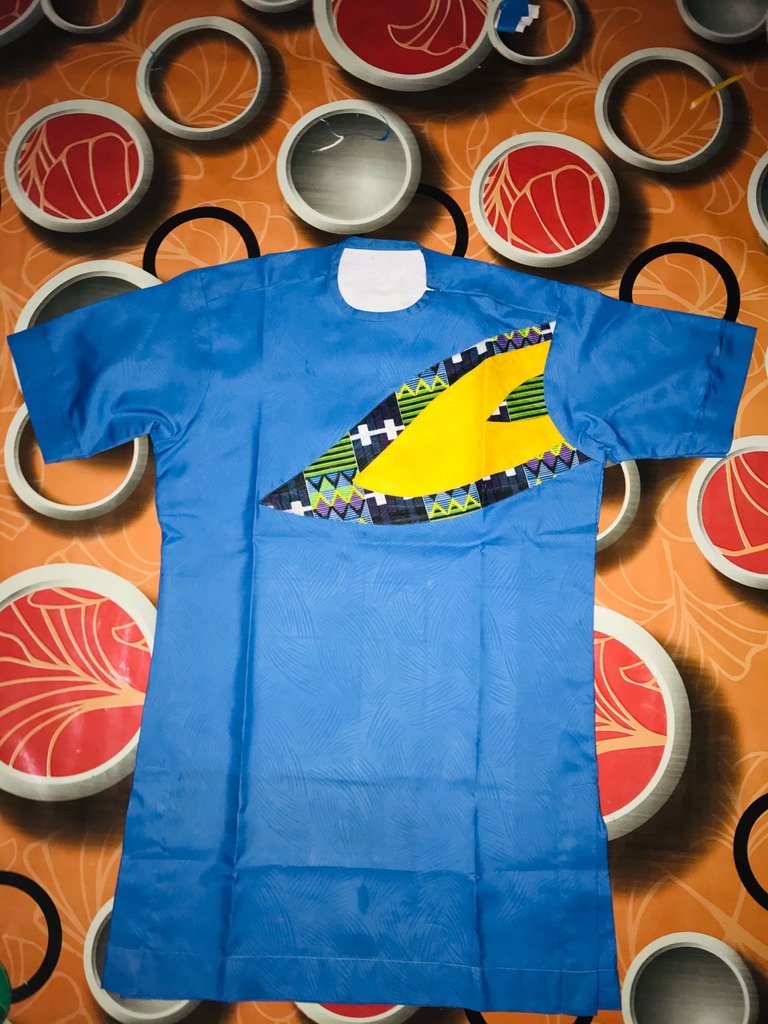 @Smilestitches always presents such stylish and original flare to the community. His creative touch and eye for color is quite impressive. Adding this pop of color and patterned fabric really gave this beautiful blue shirt a nice makeover.

by @tahiaarq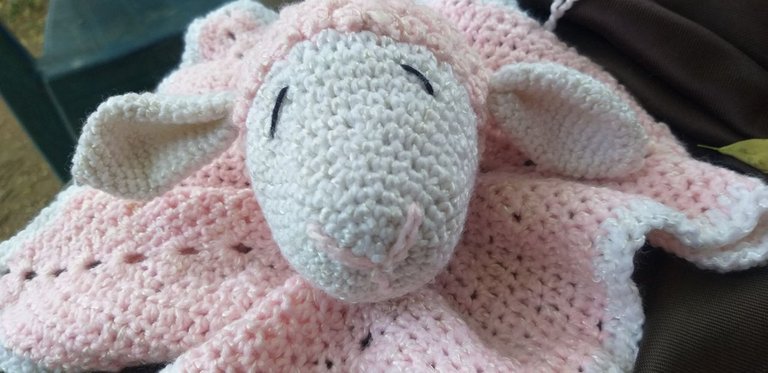 @Tahiaarq has been challenging herself to make things out of her comfort zone. She joined a group in making this adorable security blanket which I think turned out so cute! Starting out with the use of granny squares this project will surely be loved by a little one. 🤗

Thank you for stopping by to view our featured posts for this week. Please stop by their posts and show them some love with a read, a comment and an upvote for sharing their handmade creations.
To see more needle arts, please check out the the NeedleWorkMonday Community and check back here with @needleworkmonday every Wednesday / Thursday for the weekly Curation posts!!
If you are a needlework artist we'd love to have you join us to share your work and inspire the Hive blockchain to give a craft a try.

Please join us for our Needlework Your Barbie Contest! For details please click the link above!

Please Subscribe and Post from the NeedleWorkMonday Community for a chance to be featured and upvoted (please follow the posting guidelines in our updated FAQs)! On Mondays, please ensure that you include the #needleworkmonday tag and on other days, please use the #needlework tag (without the word Monday attached).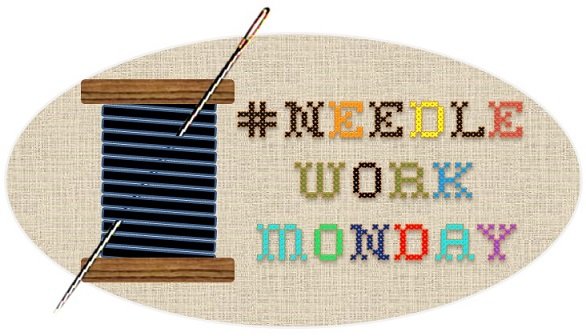 NeedleWorkMonday Founder:
Administrator:
Community Builders:
Today's curation is written by @crosheille