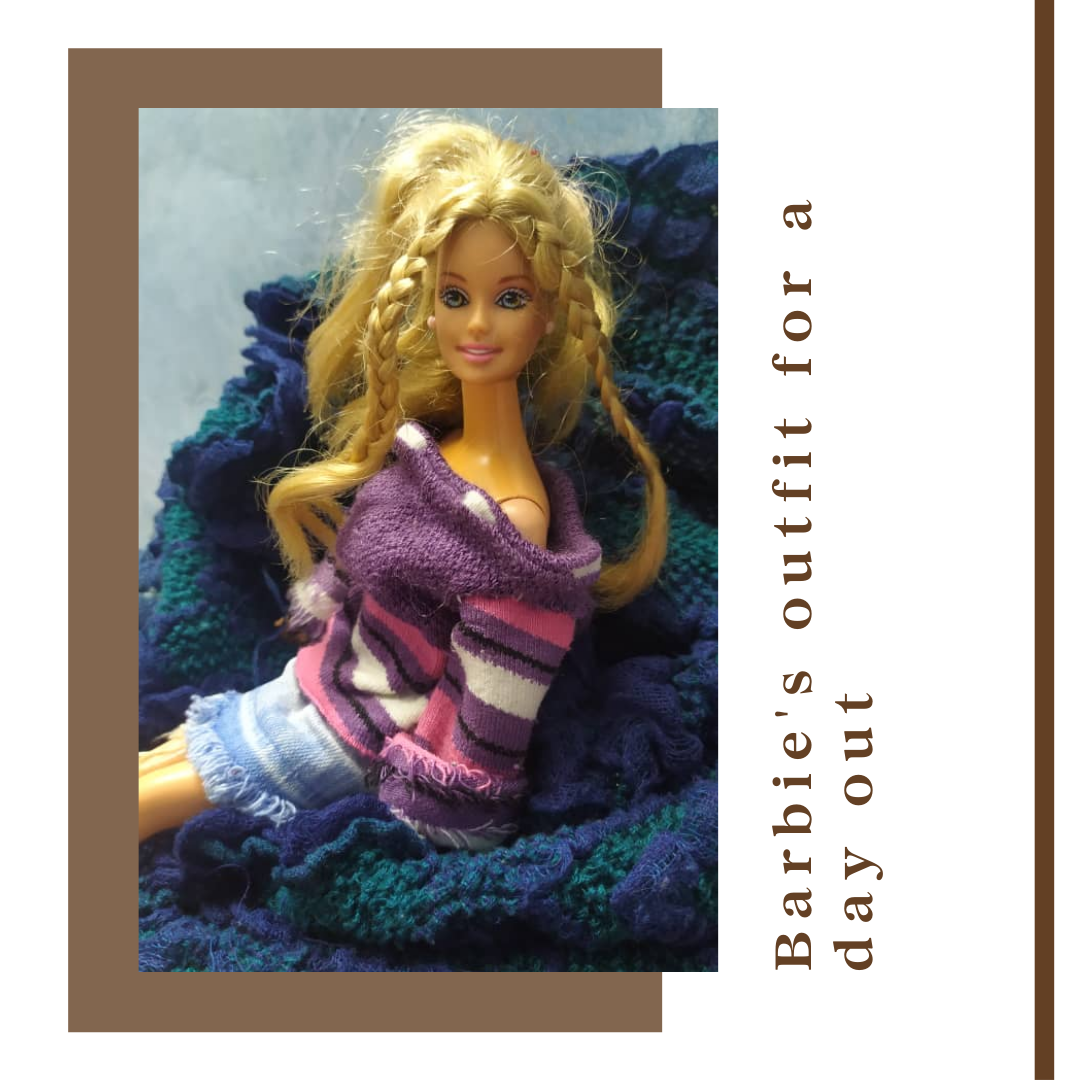 When I read about this contest, I was encouraged because I have a Barbie that I have kept since I was a little girl. Of all the Barbies I had, I only had this one left and it was stored in a box at the top of my closet.
And I think I kept this one, because it was a gift from my dad when he came back from a trip to Colombia because he was going to have cataract surgery on his eyes.
I remember I was particularly fond of this Barbie. I think this is why I was encouraged to participate.
But to be honest, I don't know anything about sewing. Besides this, my sewing machine has been damaged for months because I can't get a spare part.
When I saw the other publications with such beautiful work, I felt a little self-conscious, but I still wanted to give it a try.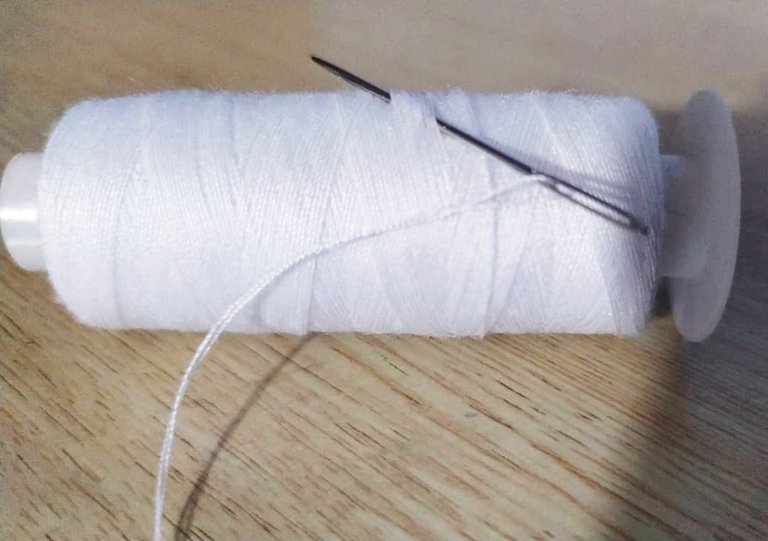 Cuando leí acerca de este concurso, me animé porque tengo una Barbie que guardo desde que era niña. De todas las Barbies que tuve, solo me quedó ésta y estaba guardada en una caja en la parte alta de mi armario.
Y creo que me quedó ésta, porque fue un regalo de papá cuando regresó de un viaje a Colombia porque le iban a operar de cataratas en sus ojos.
Recuerdo que yo le tenía especial cariño a esta Barbie. Creo que es por esto que me animé a participar.
Pero si les soy sincera, no sé nada de costura. Además de esto, mi máquina de coser está dañada desde hace meses porque no se consigue el repuesto.
Cuando vi las otras publicaciones con trabajos tan hermosos, me sentí un poco cohibida, pero igual quise intentarlo.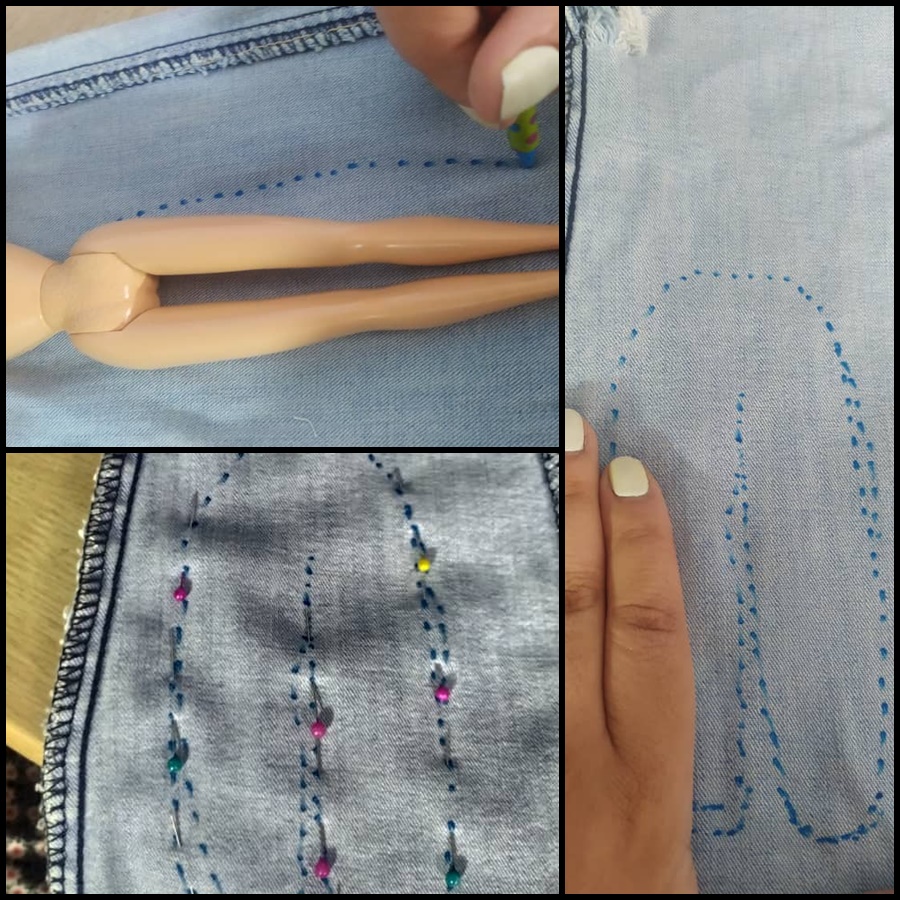 First it occurred to me to make her a pair of jeans.
So I took Barbie and put her on the fabric of an old pair of jeans that I had long since stopped wearing. Then I drew a dotted line down the sides of the doll. I cut and sewed. It took me a while to put it on because the fabric is not very flexible. Since I had some fabric left over, I made her a little top by tying it in the back.
Primero se me ocurrió hacerle un jean.
Así que tomé a la Barbie y la puse sobre la tela de un par de jeans viejos que hace mucho dejé de usar. Luego tracé una línea punteada por a los lados de la muñeca. Corté y cosí. Me costó un poco ponérselo porque la tela no es muy flexible que digamos. Como me sobró un poco de la tela, le hice un pequeño top amarrándolo en su espalda.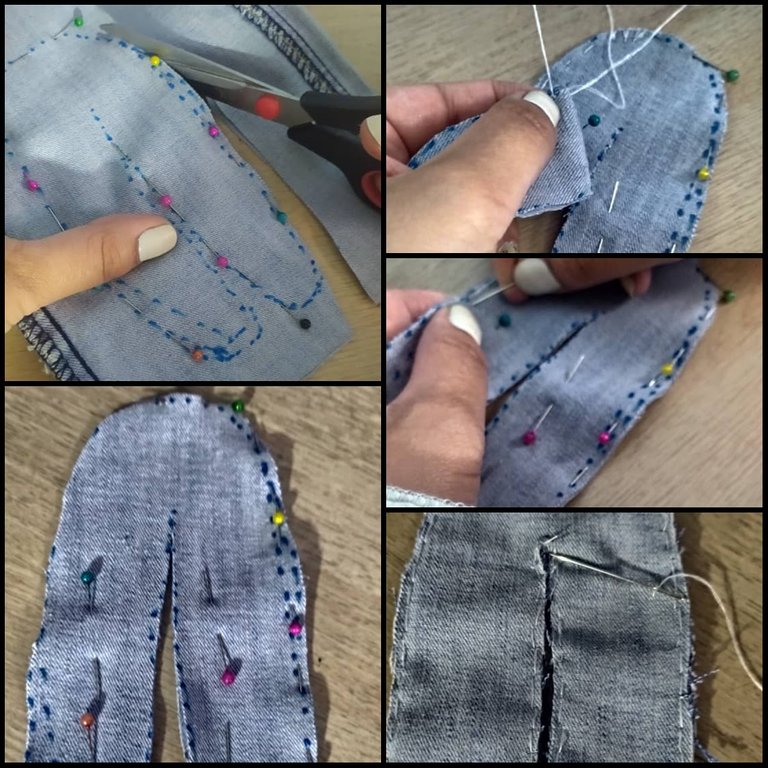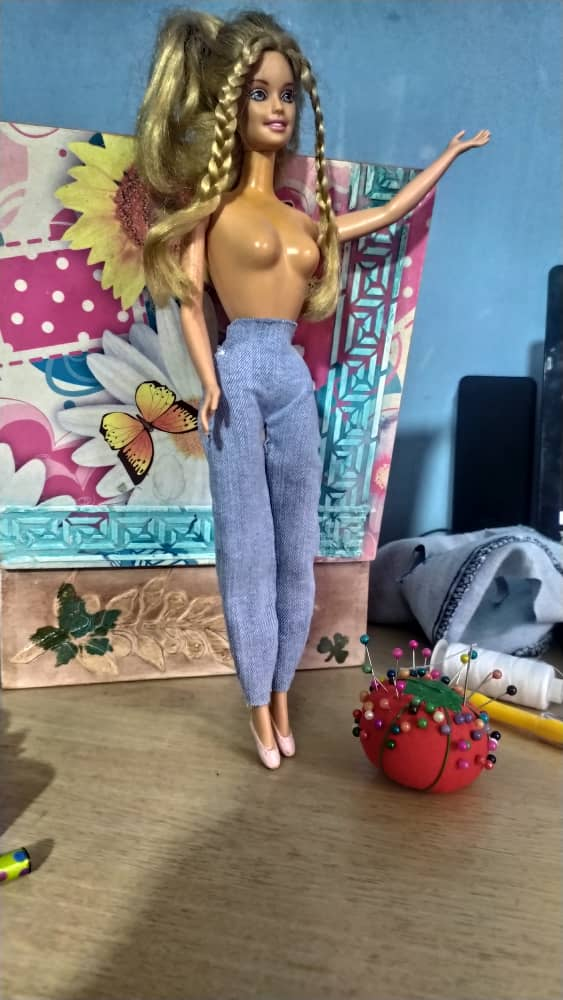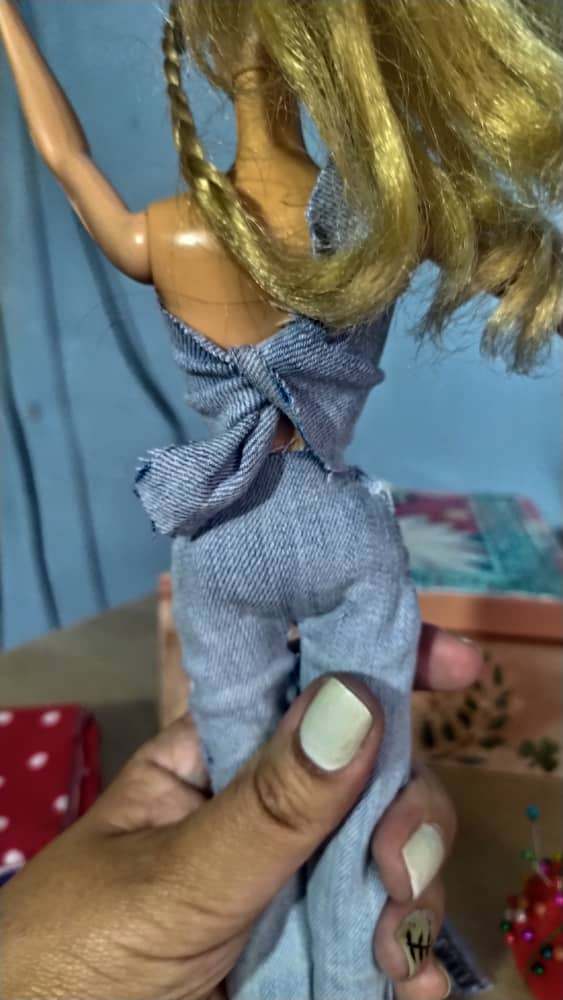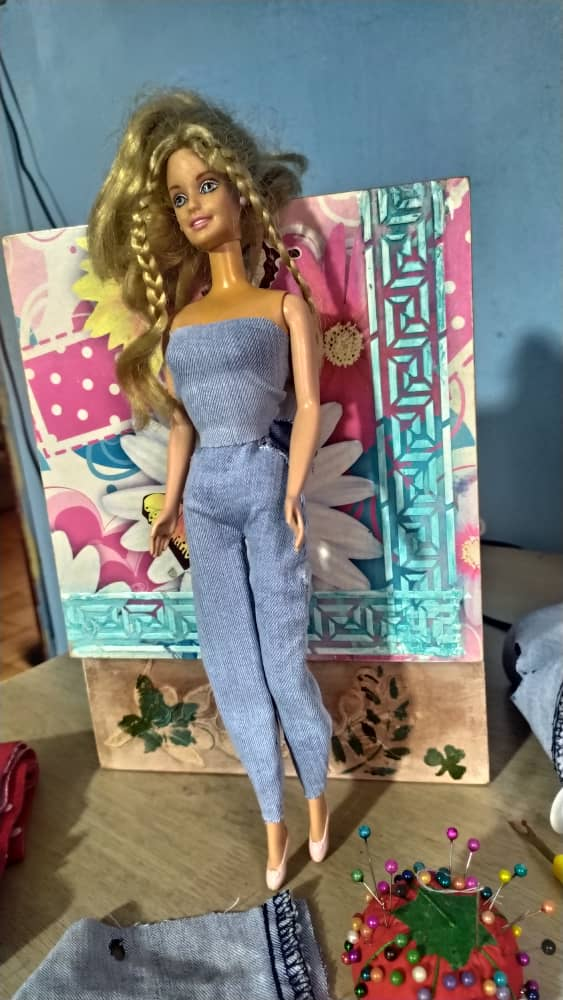 However, I was not entirely satisfied with the result. No, I was not happy. So I started to think about what else I could do with the leftover jean fabric. I started twirling my wrist while I was thinking. A dress, no. I didn't have enough fabric. That's when it occurred to me to make her a mini skirt for those Sunday walks.
Sin embargo, el resultado no me satisfacía del todo. No, no estaba contenta. Por eso me puse a pensar qué más podía hacer con la tela sobrante de jean. Comencé a darle vueltas a la muñeca mientras pensaba. Un vestido, no. No tenía suficiente tela. Fue cuando se me ocurrió hacerle una mini falda para esos domingos de paseo.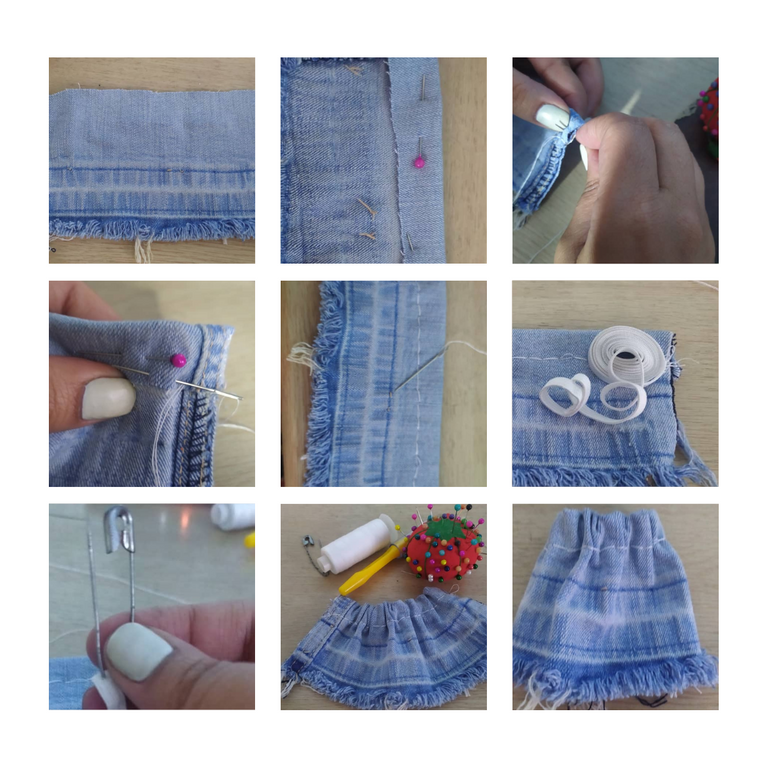 Ready. The mini skirt is ready. But I don't have anything to put on her torso. I remembered then that my sister made her daughter's Barbie sweater out of socks. I called her on the phone and she explained. It wasn't difficult at all.
Listo. Ya la mini falda está lista. Pero no tengo nada que ponerle en su torso. Recordé entonces que mi hermana le hacía la suéteres a la Barbie de su hija con calcetines. La llamé por teléfono y ella me explicó. No fue nada difícil.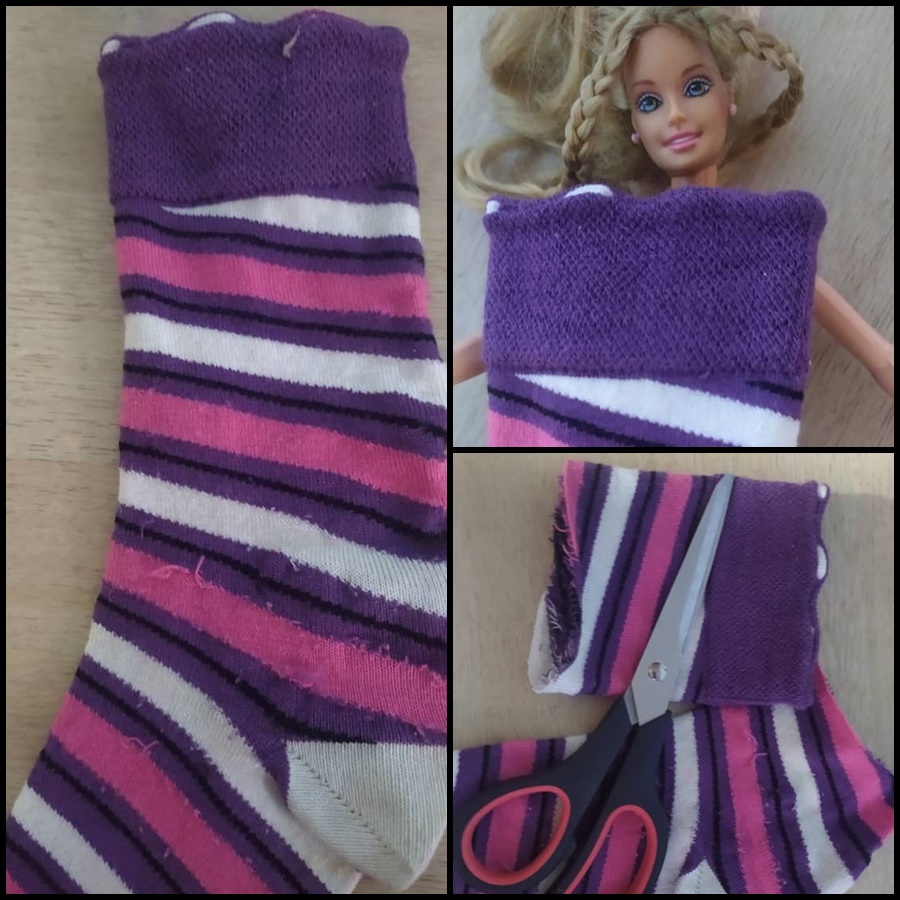 The first thing to do is to measure where the sock will be cut. Then, we cut. Then, at the bottom of the sock, we are going to cut for what would be the sleeves. Fold it in half and cut the bottom part. Then, we stretch the sock again and cut along that imaginary line that is the middle of the fabric of the sock.
Lo primero es medir por dónde se va a cortar el calcetín. Luego, cortamos. Posteriormente, en la parte de abajo del calcetín, vamos a cortar para lo que serían las mangas. Se dobla a la mitad y se corta la parte de abajo. Luego, volvemos a estirar el calcetín y cortamos por esa línea imaginaria que es la mitad de la tela del calcetín.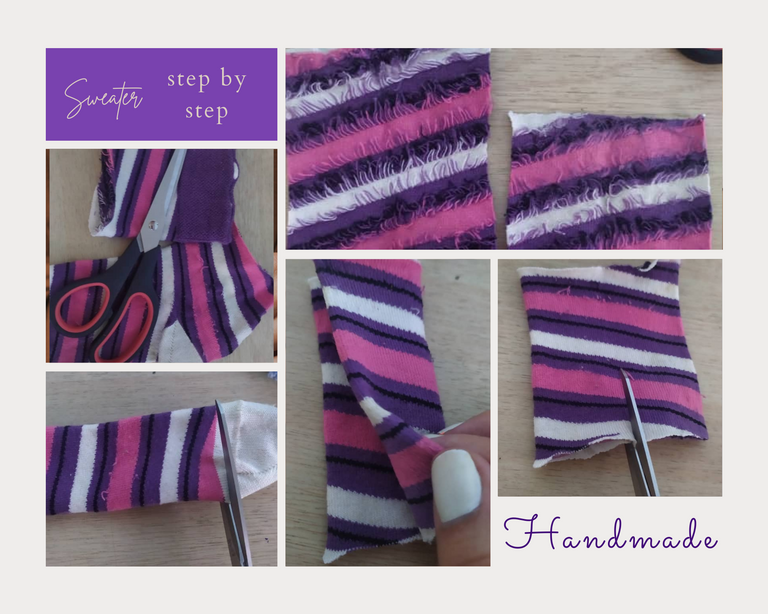 Then we are going to sew it inside out (the same as the skirt). And finally, we will sew the sleeves of the rest of the sweater.
Luego lo vamos a coser al revés (igual que la falda). Y por último, coseremos las mangas del resto del suéter.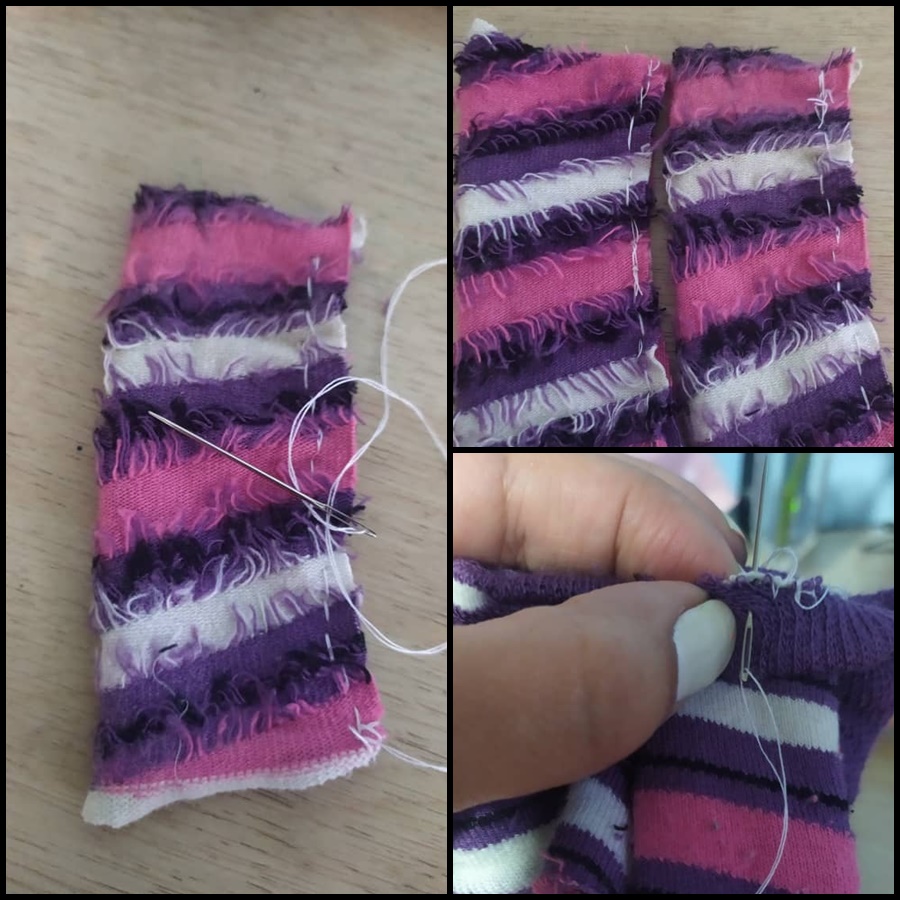 And here is the final result. I hope you like it...
Y aquí tienen el resultado final. Espero que les guste.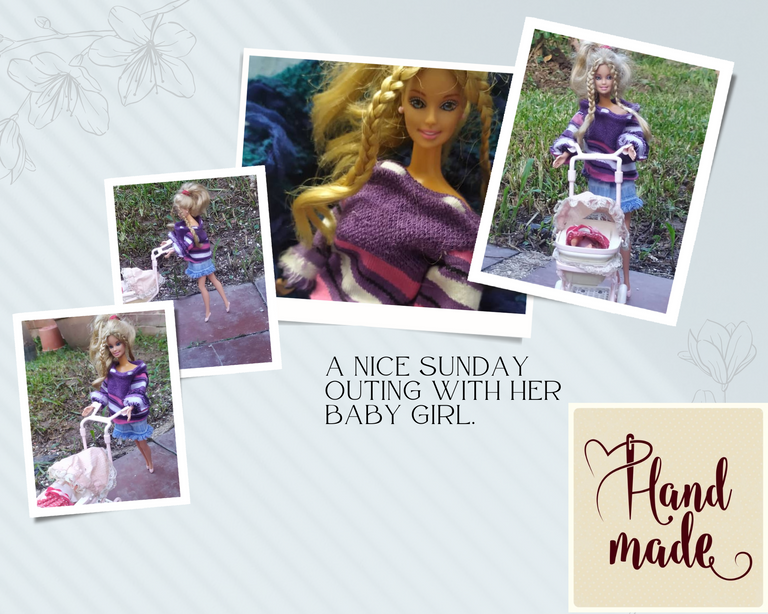 Thanks to the community for allowing me to participate in this contest that brought back fond memories.
I wish a lot of success this week to everyone and good luck in the contest to all participants.
Gracias a la comunidad por haberme permitido participar en este concurso que me trajo lindos recuerdos.
Deseo mucho éxito esta semana para todos y mucha suerte en el concurso a todos los participantes.

---
The photos were taken with the camera of my Xiaomi Redmi Note 8 cell phone and the frames for the photos were made with PhotoScape and Canva, both free programs.
Las fotografías fueron tomadas con la cámara de mi celular Xiaomi Redmi Note 8 y los marcos para las fotos fueron hechos con PhotoScape y Canva, ambos programas gratuitos.
---