Hello Needlemovers,
Good evening friends, have been doing lots of thinking lately and I realized that It's been amazing so far with you guys and I won't take this privilege for granted that I promise. Hope we're all doing great this evening for me it's been work work work as usual. In my journey have learnt a lot from everyone both here on hive and at my work place have really learn so much and am still learning and here in nice. So guys I welcome you all specially to my post here I create amazing content that will blow your mind away , am so excited guys you have you guys here 😊 viewing my content a very big kiss 😘 to you all.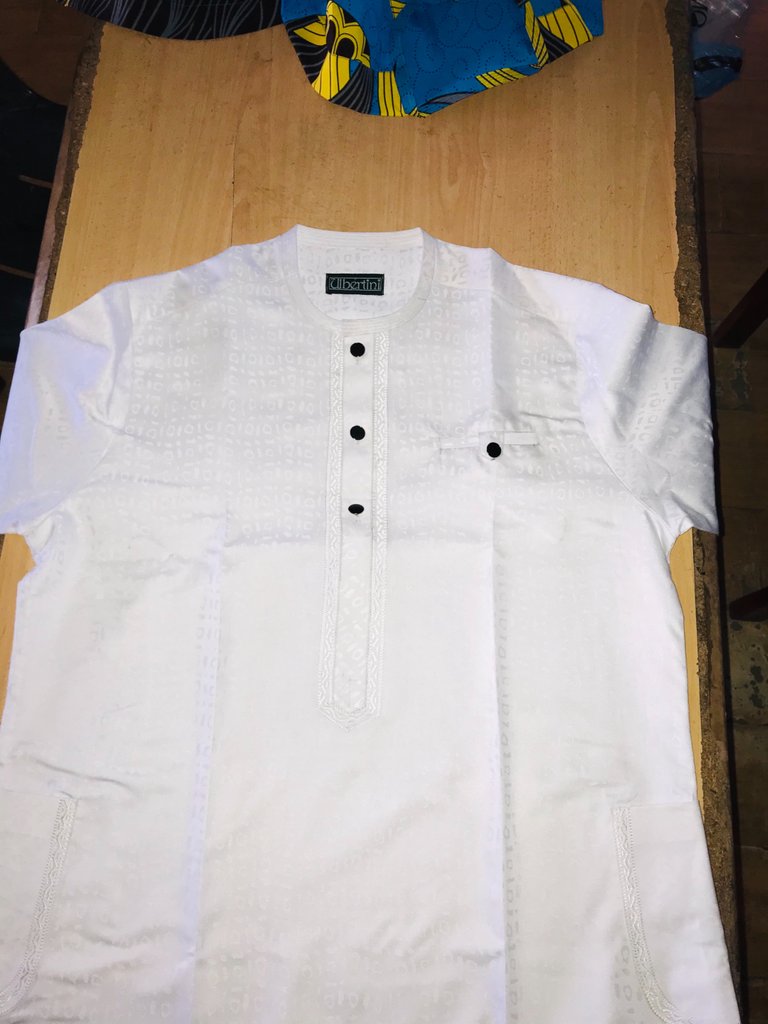 Items used:
White fabric
White thread
Tissue gum
White embroidery thread
Cloth gum
Sewing processes
this outfit was at my office and I only do the sewing but the cutting is been done by my boss at the office So my boss does the cutting of the cloth and after that he brings it to me and describe to me the style I should make on the cloth.
So that just the normal thing that happens most times, I don't get to cut I only sew after he had cut it and brought the design to me on how to sew it. But I just guess it's same way I have been doing mine that he does his cutting too.
It's good to know you're still there thanks for still staying connected friends:
Firstly:
Like I always do I gave my phone to a friend to help me do the snapping while I focus on the sewing. I took the pieces of the white color fabric that was remaining, I cut the length 16inches after I had ironed out a straight line to indicate the middle of the front, while the size was 4inches and I included a cloth gum of same size and i gum it for the front flap.
Quick one guys, since this job was not from my clients or mine I won't be leaving a tag of proudly brought to you by @Smilestitches, tho am the one sewing but not a job from my brand so you'll only see that when am doing my own person job so keep watching out for that 😊 let's proceed,
Secondly:
After gumming it i used it to make a flap and I fixed it in front and after that I did a breast pocket at the side and using some cloth gum but I cut it 5inches length and 2inches size and I form a breast pocket at the side of the front and finally on the front I took the front to the embroidery machine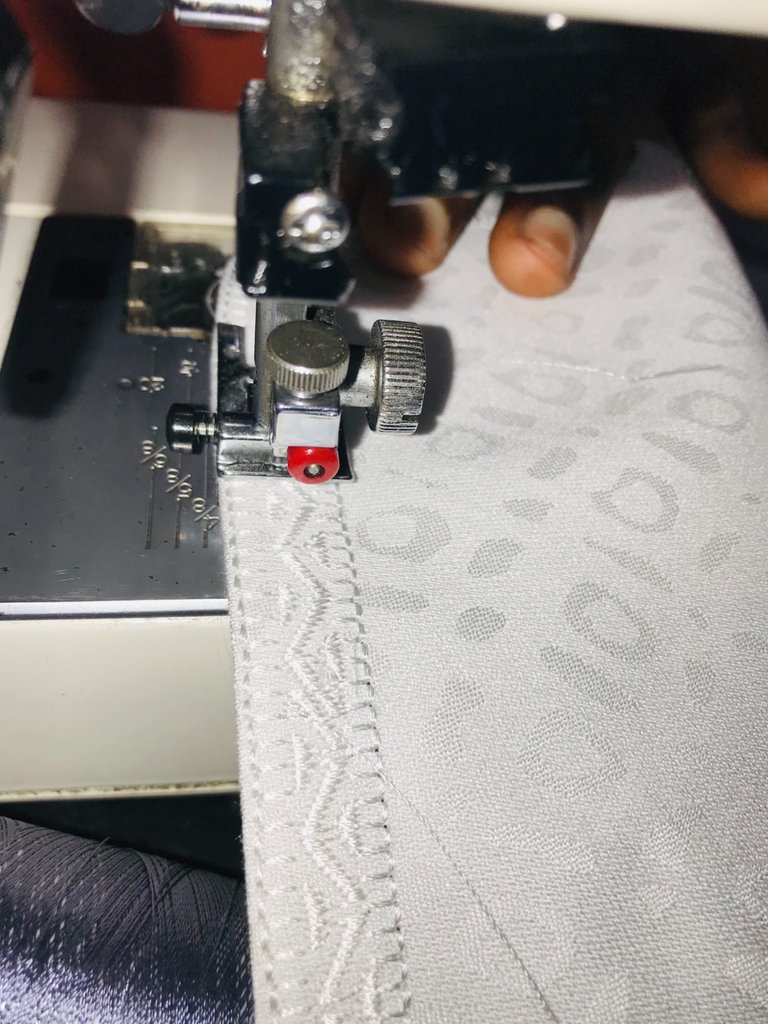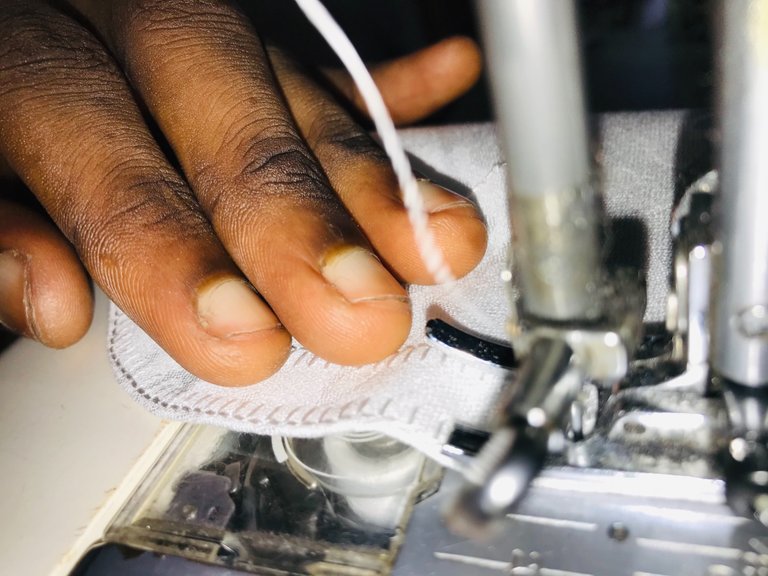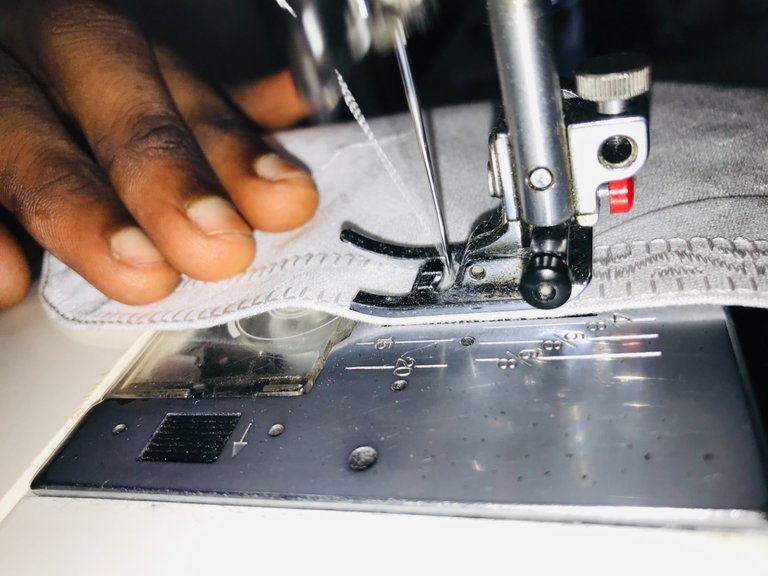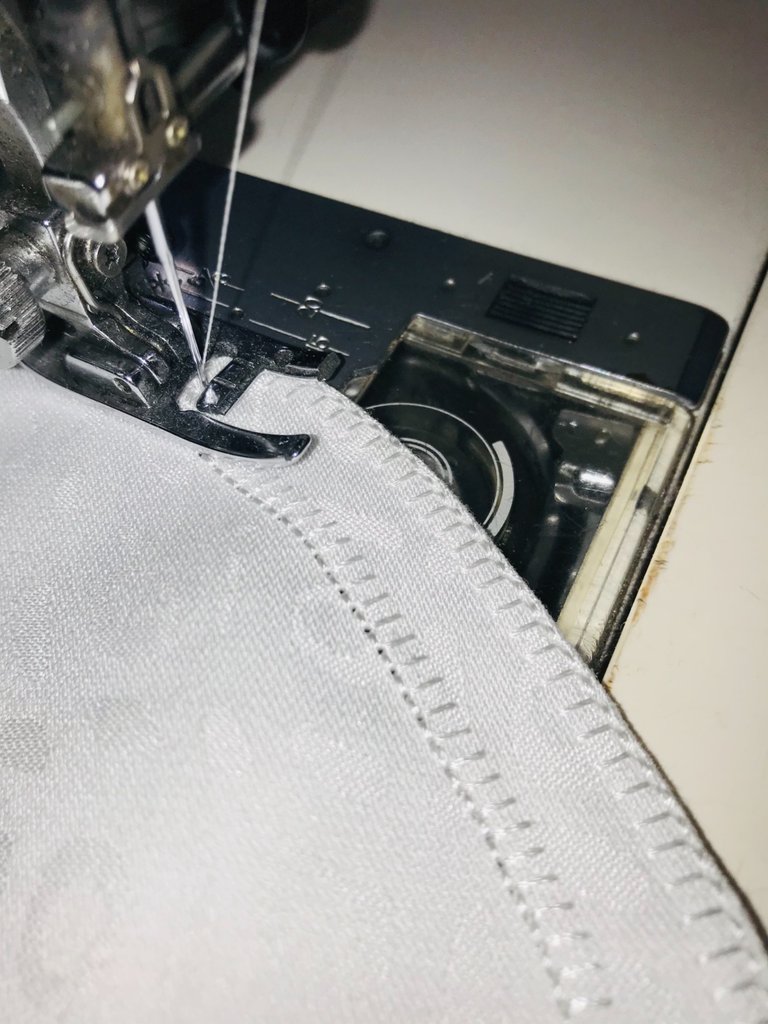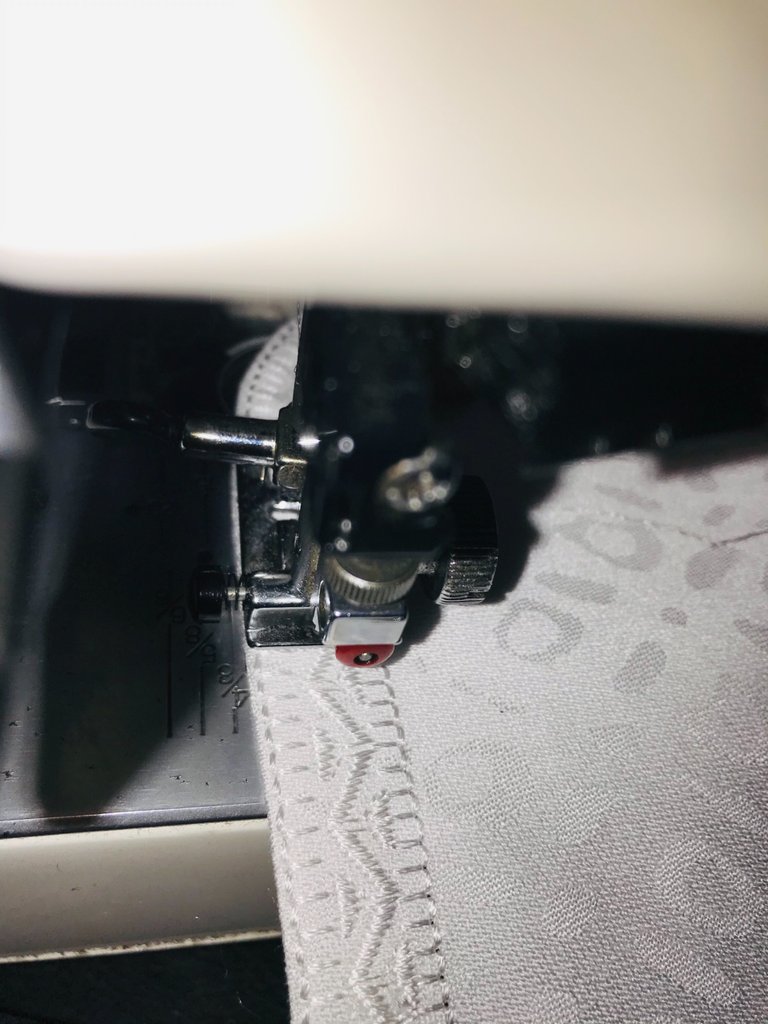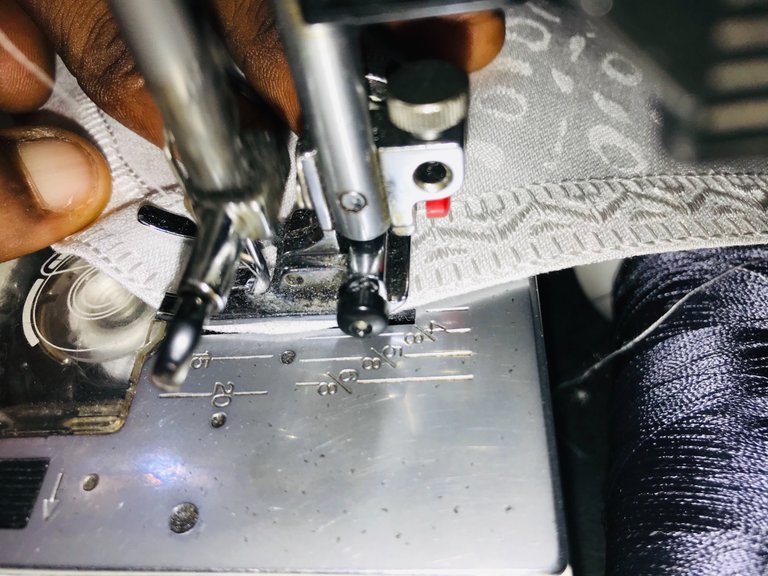 I did the embroidery on front just close to the flap just the way I was told to do it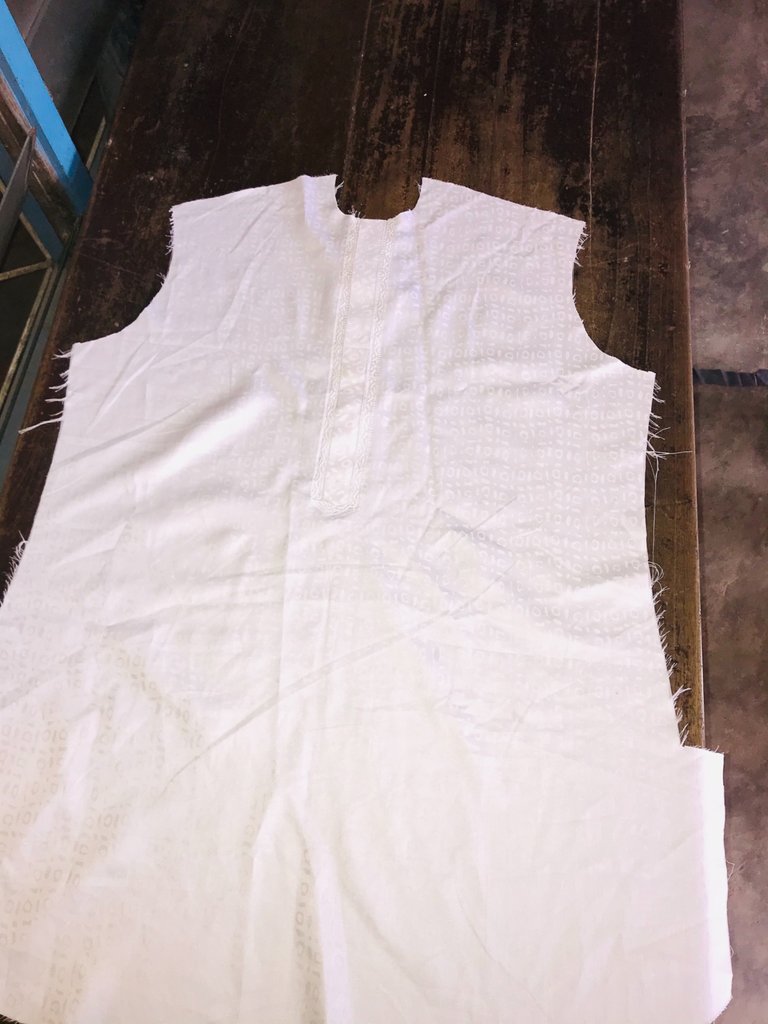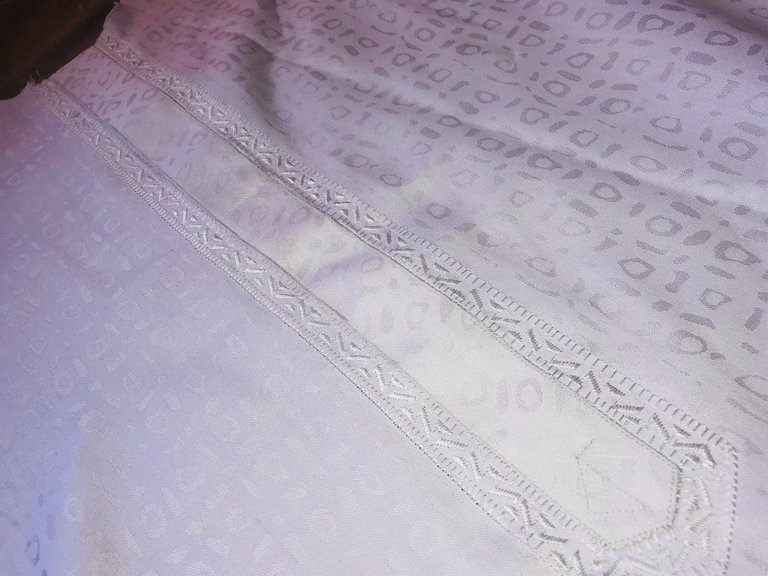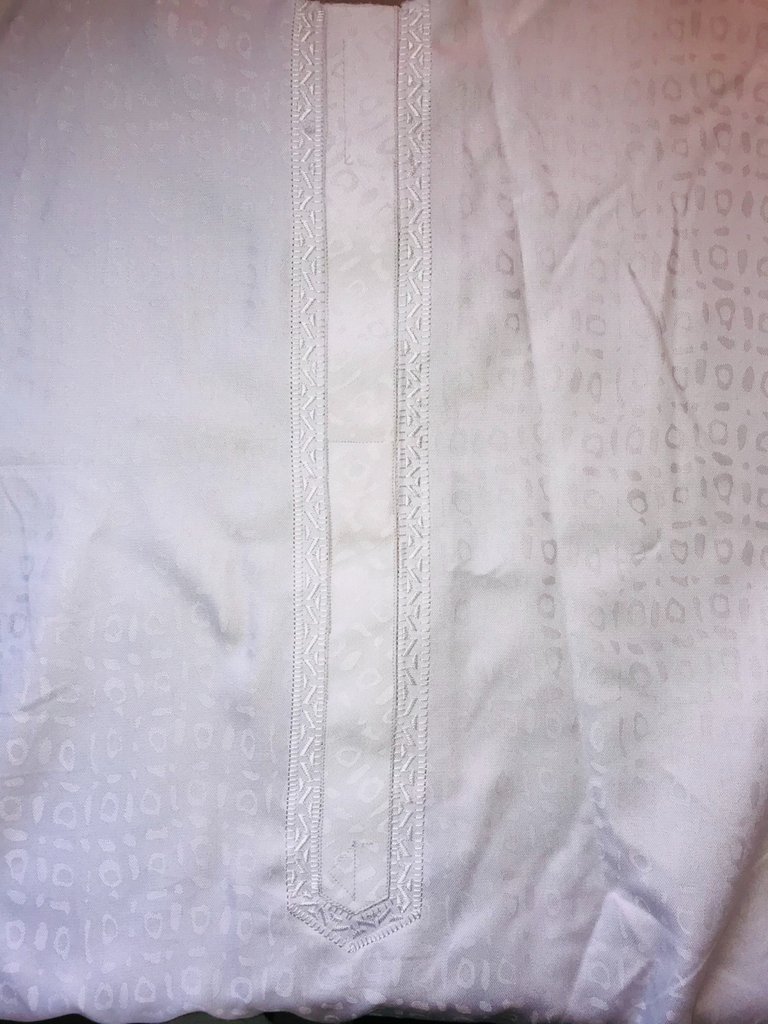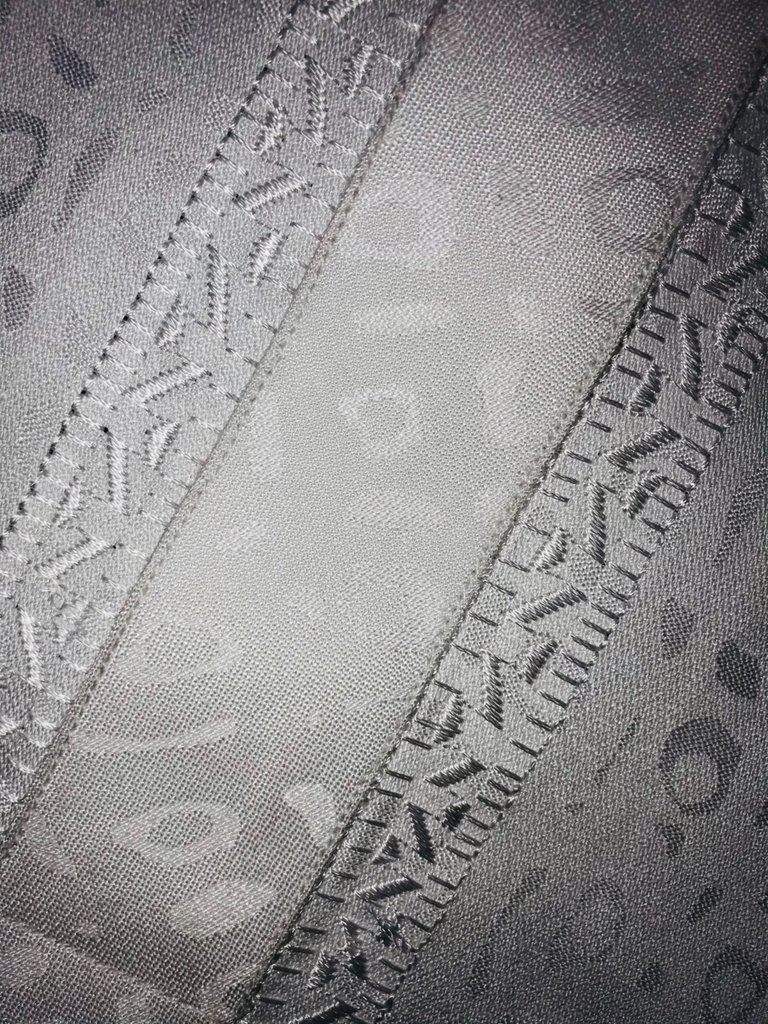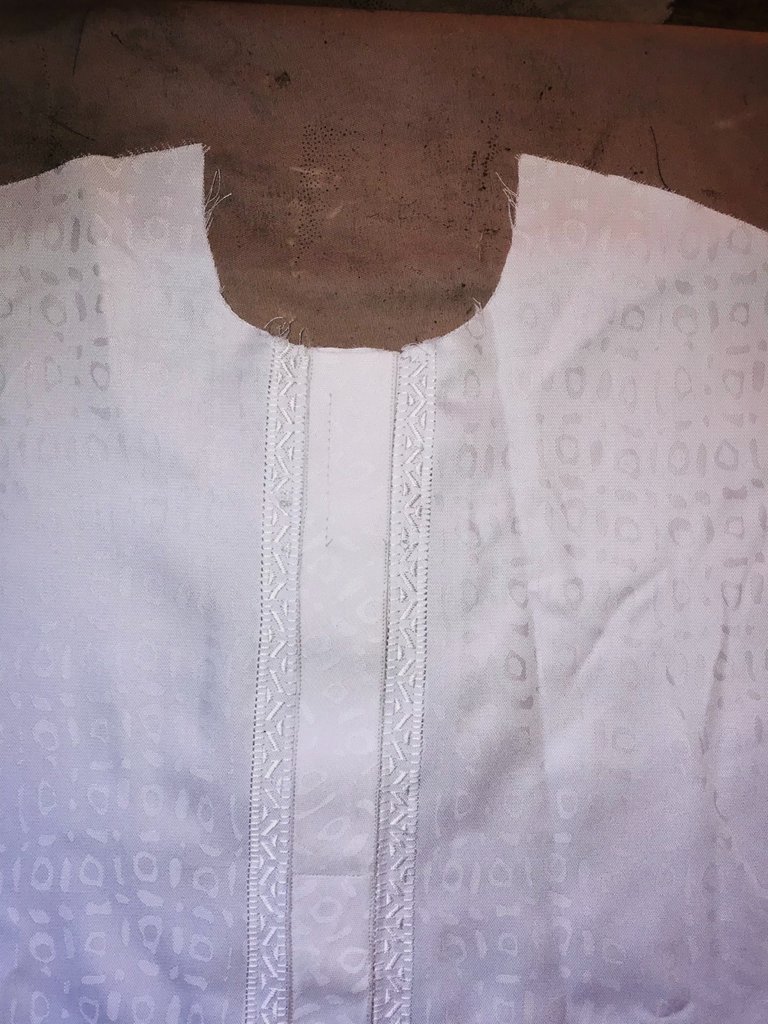 After the embroidery on the front I also did an embroidery on the rounded pocket by the side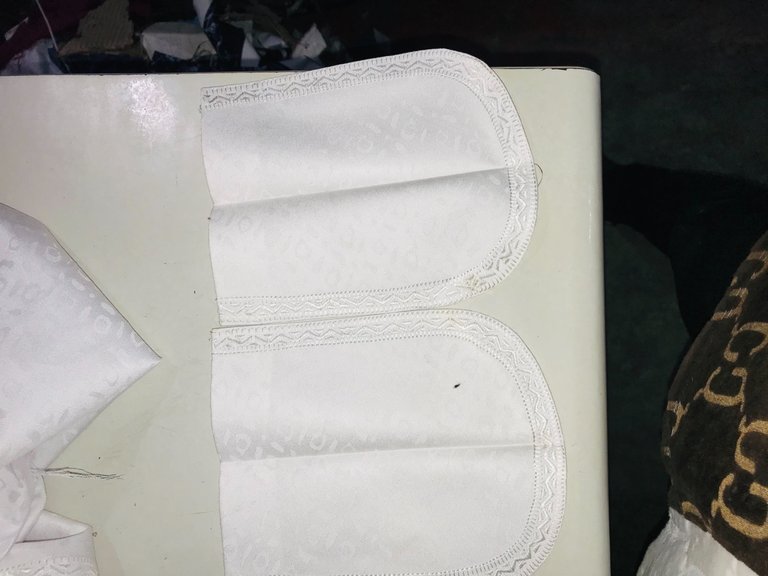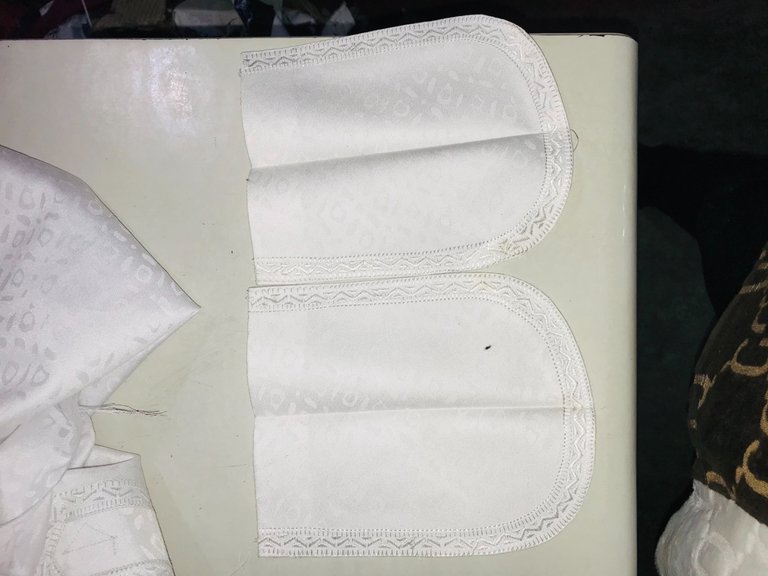 I joined the front to the back and fix the both sleeves and join the both sides too and the top was ready just like that I would say it was very simple and fast to make and I love the way the outfit came out so neat and beautiful.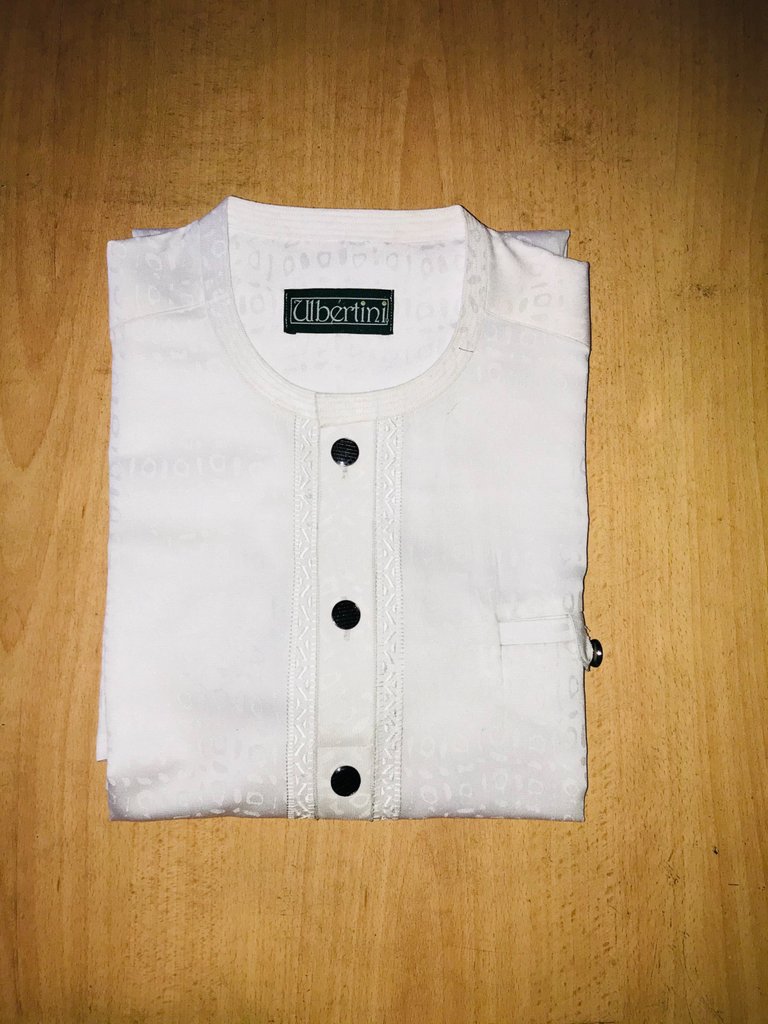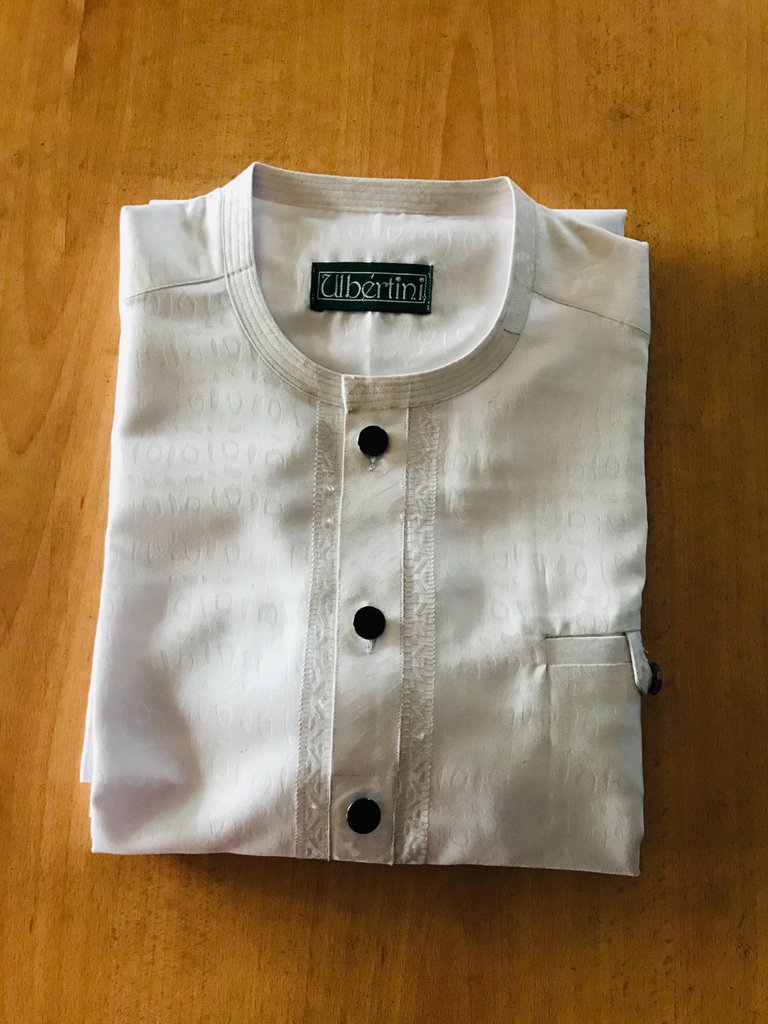 Thank you so much friends for your time tonight and for all your supports, for always watching out for my post and for your comments as well as you votes individually am so grateful 🙏🏽. Thank you friends God bless you all.
Have a peaceful night rest!!! And wake up strong and healthy tomorrow see you all tomorrow 😘😘😘bye!!!!!