Hello my fellow needle workers,
it's a beautiful monday morning and a wonderful new week, hope you'll are having a great time cause am really enjoying myself, I returned from church not too long ago this morning for our new week morning prayers and I just finished my breakfast, preparing to go to work. So friends hope you all are doing very well right now, actually it's been a very busy week for me as usual, I had some sleepless night too well........it's all for the best though, am always positive and expectant, I just hope this new week comes with great tidings for me 😊.
So friends hope you've all prayed and thank God for life,for always coming through mighty for us because aside him maybe you wouldn't have been where you are today not to talk of archiving what you have today no matter how little it is, it's just for the best and just keep trusting God for more.
Today I want to share with you an outfit I made just last week for my client son, just had to preserve it so I could share it on a @needleworkMonday which is today, I hope you all like this little design I was able to come up with.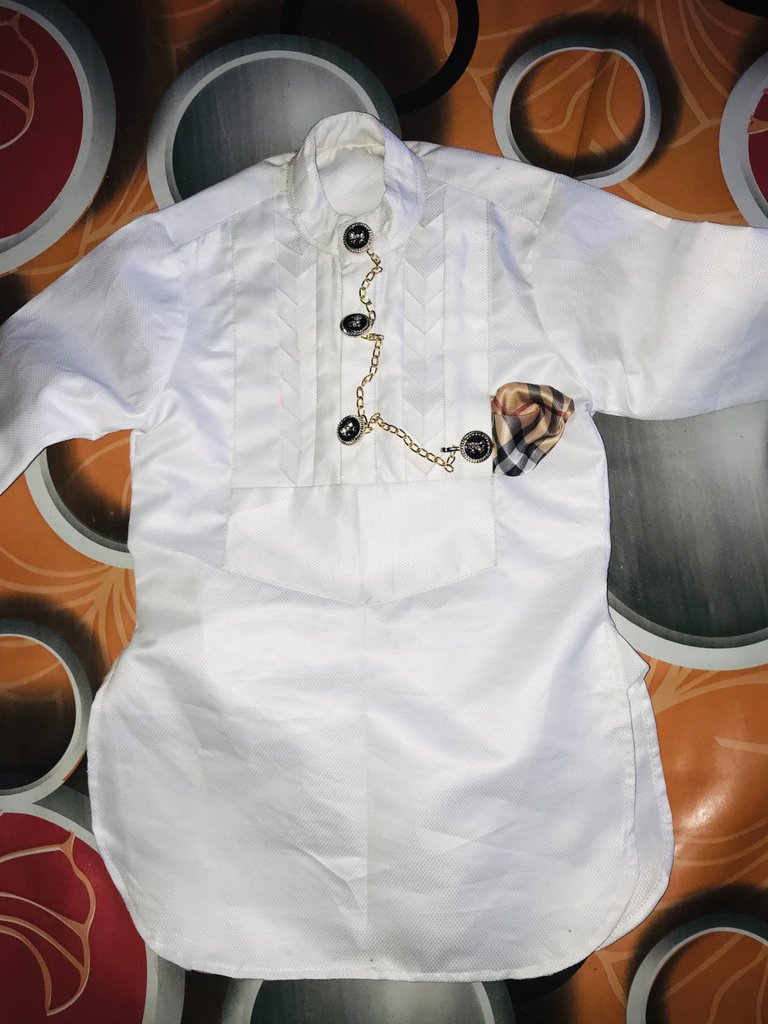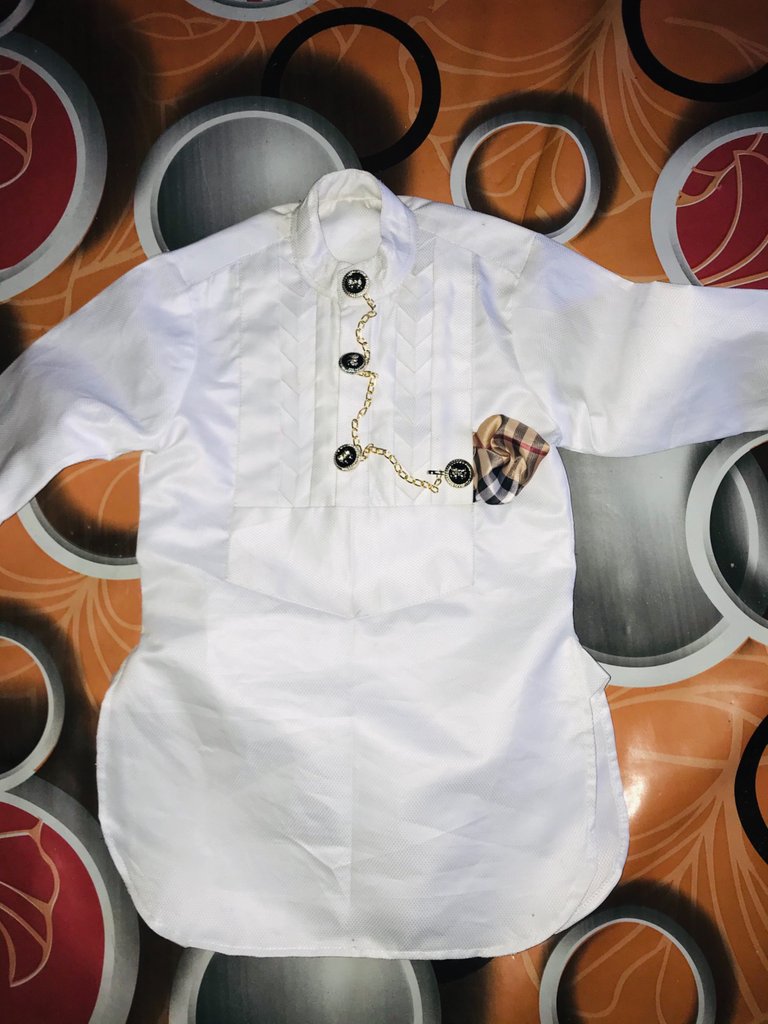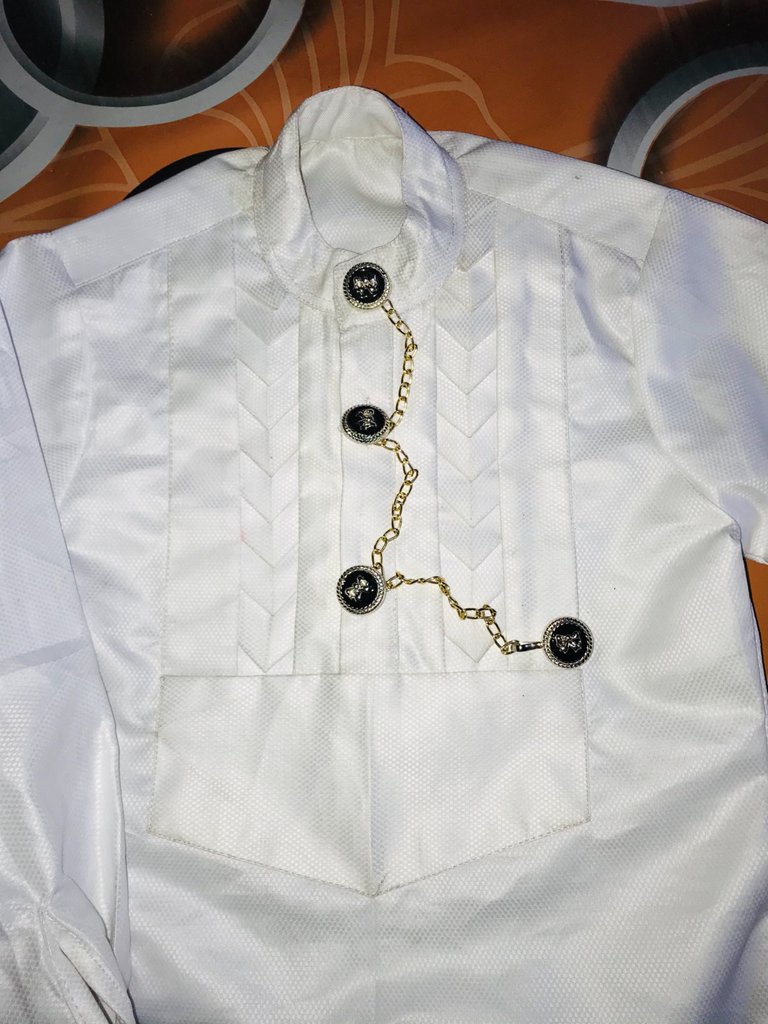 Equipment used:
A plain white fabric
A white tissue gum
White thread
Collar gum.
My sewing processes:
Firstly:
I lay the white fabric, bend it and draw the little boy's measurement on it and I cut out the front and then used the already cut out front to cut out the back view along with the both sleeves with was a long one.
Little cloth like this can be so stressful, frustrating and super complicating am always very careful and conscious of everything I do in every area of it cus it can get spoilt at any point so am always super careful when handling a minor's outfit. So I careful finished with the cutting it's actually going to be an "etipo". Etipo is one of our cultural attire here in my tribe and it's mostly used on functions and occasionally too, It's used mostly to traditional marriages, Cultural occasions, most times politicians wears it to there campaigns too, it can also be worn to church and school functions too. From what I heard from the mother she said her son's school are having a cultural day at school so the demanded I sew an etipo for her son and I did so.
Secondly:
Now I took out the front and I iron out a straight line to indicate the middle, after that I cut the white fabric again in 3, size of 3inches and length was 10inches and I added tissue gum to there back views and I cut the white fabric again in little size and form arrows that I'll be using to design the front I made the arrows in large quantities but same shape and size too after I was done.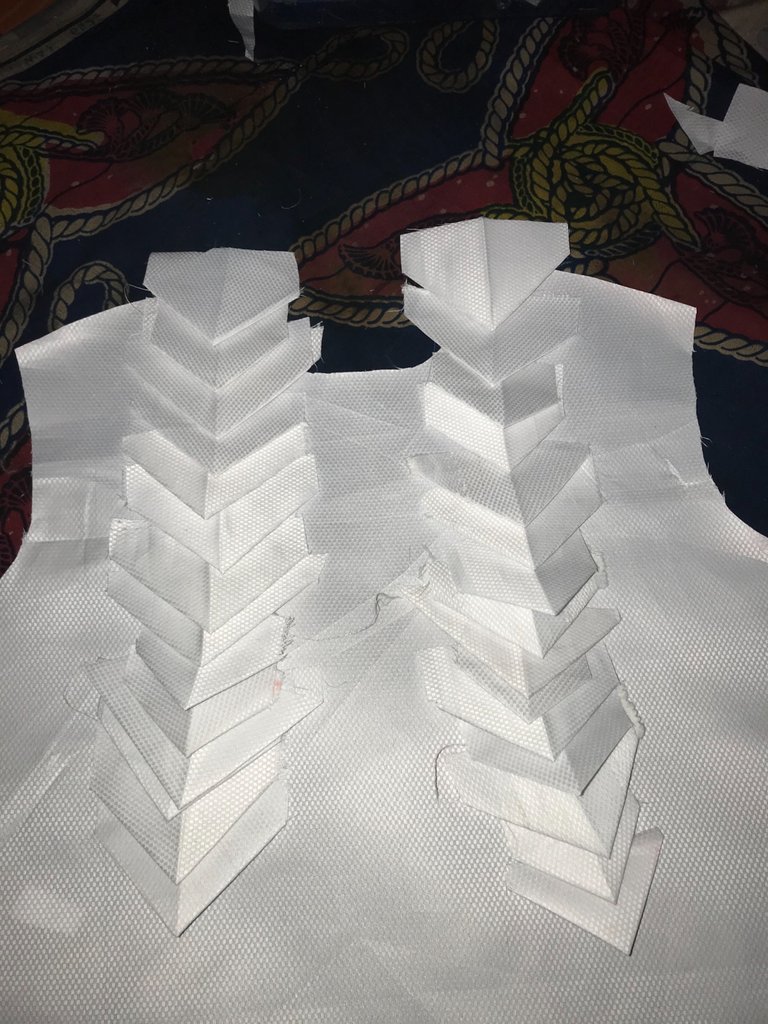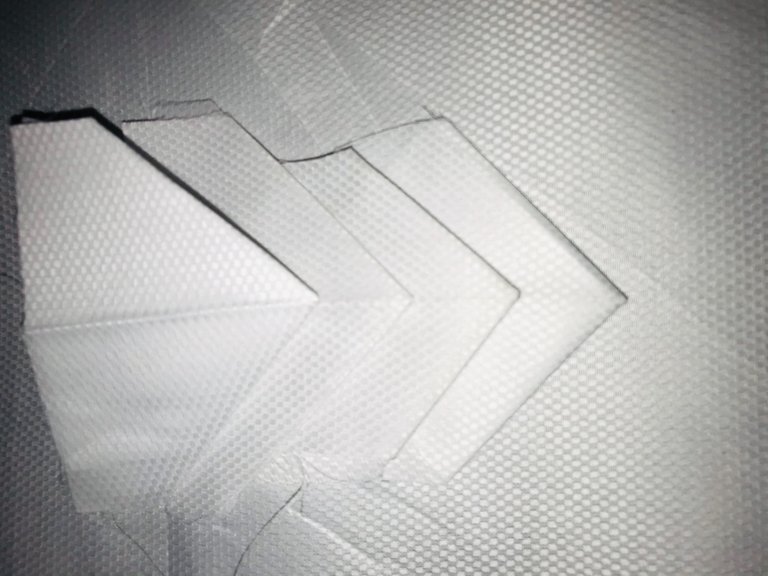 Thirdly:
I marked the point in the arrows am suppose to sew both sides and I used that other white I cut and sew them both side and also made one at the front which was where I did the flap from and the front designs.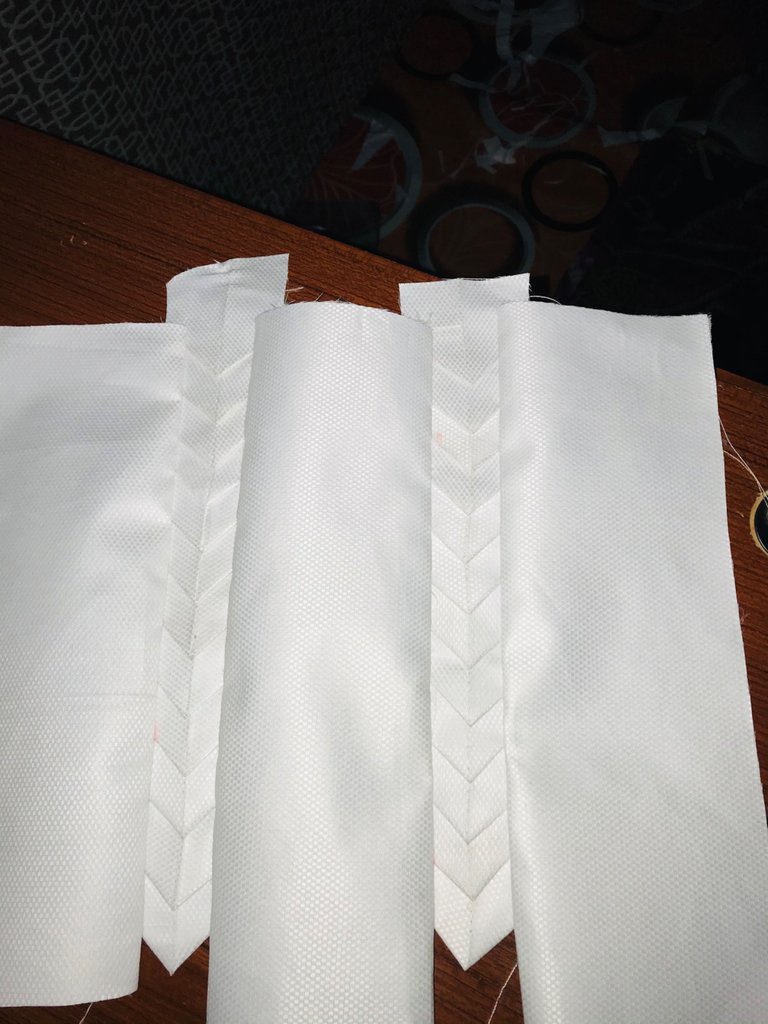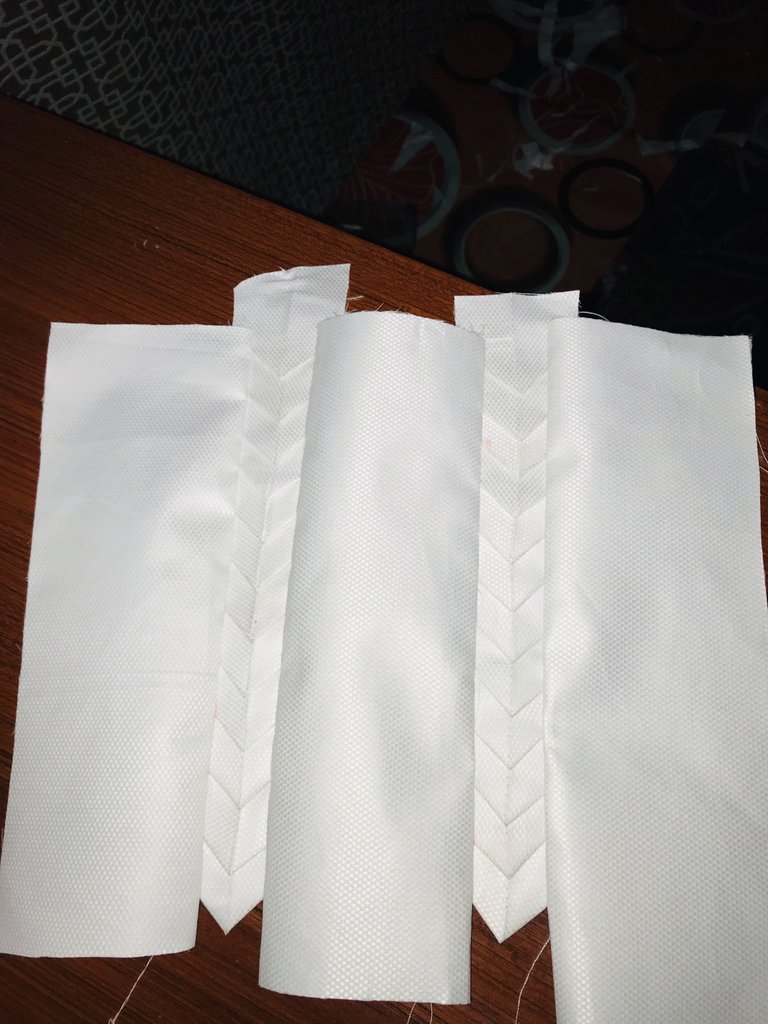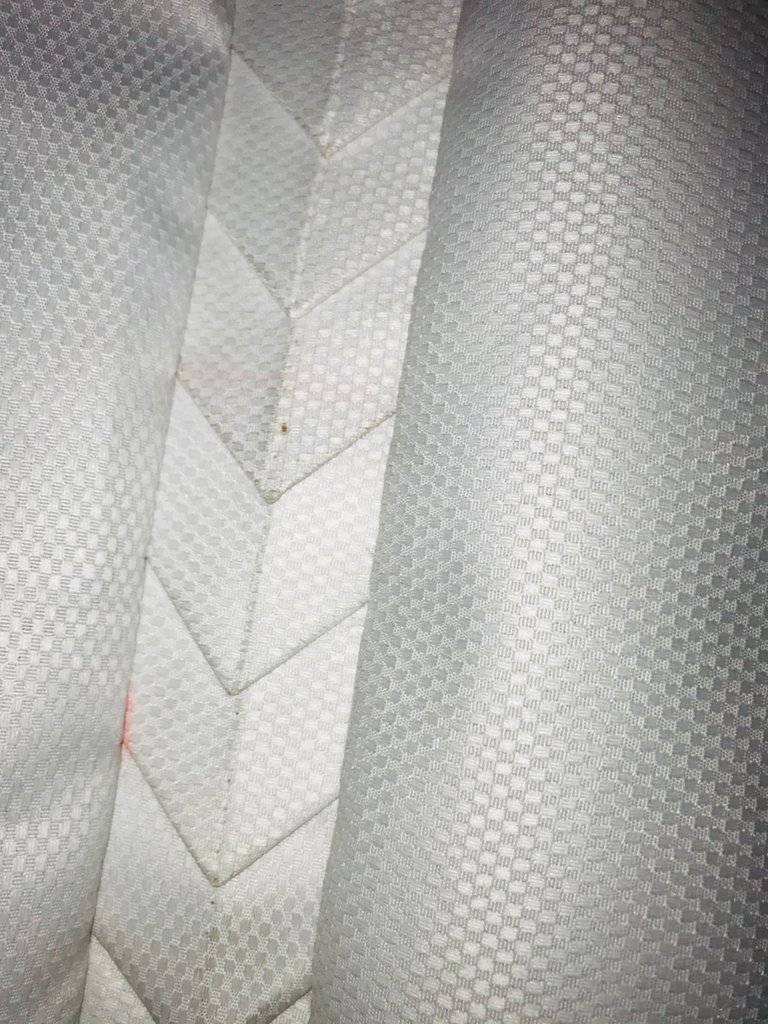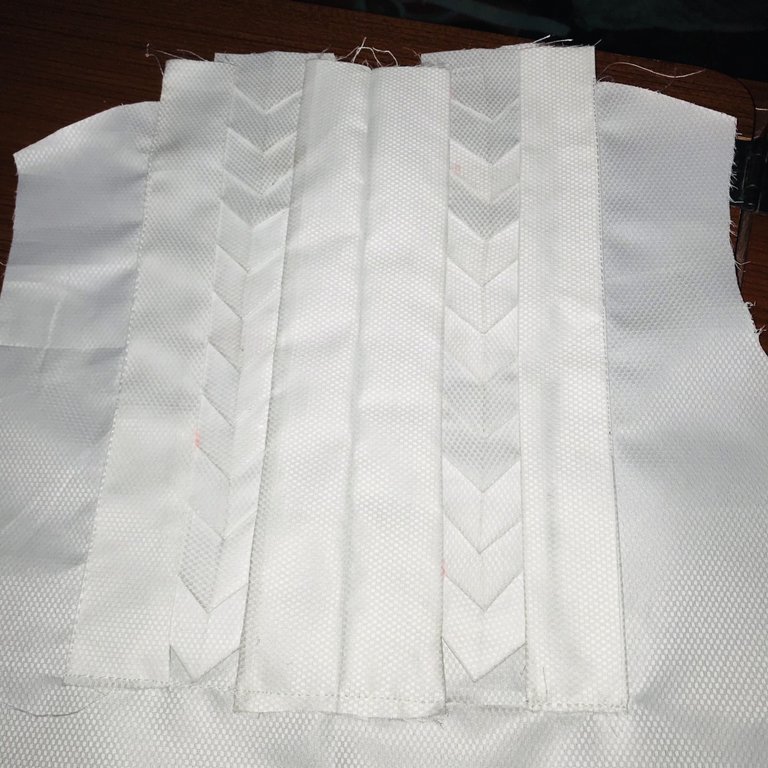 After I was done I place it on the front of the fabric and I sew them together from top to bottom to close it and i left a little space as the pocket when I was sewing the left side and with that progress the front of the outfit was ready.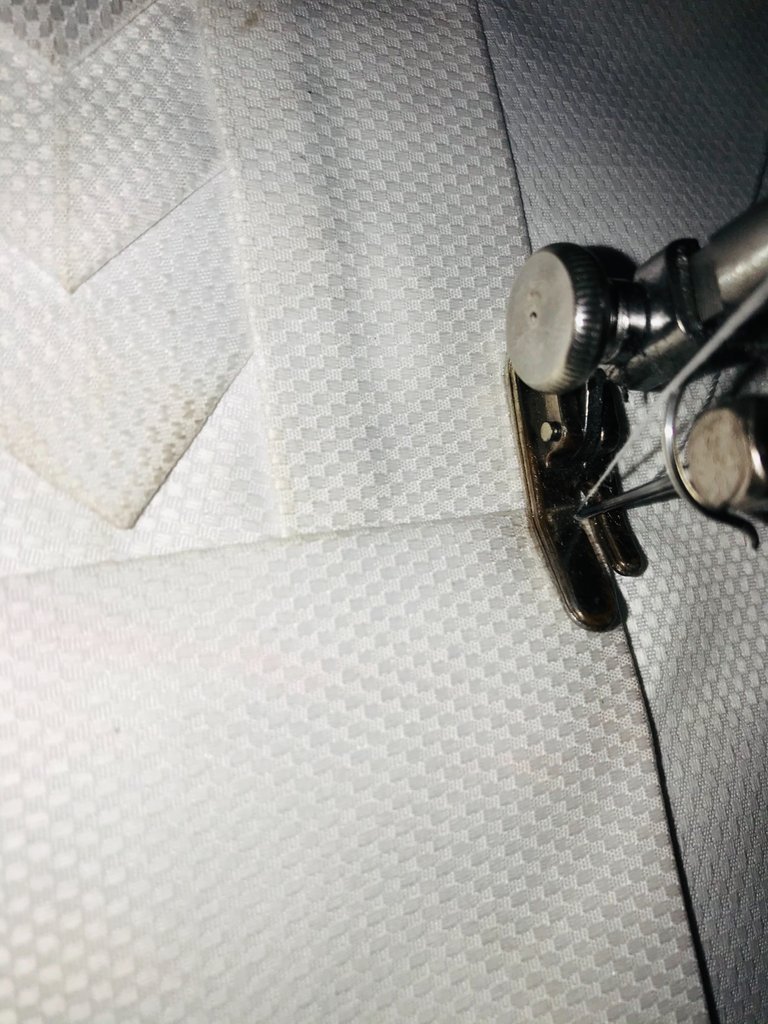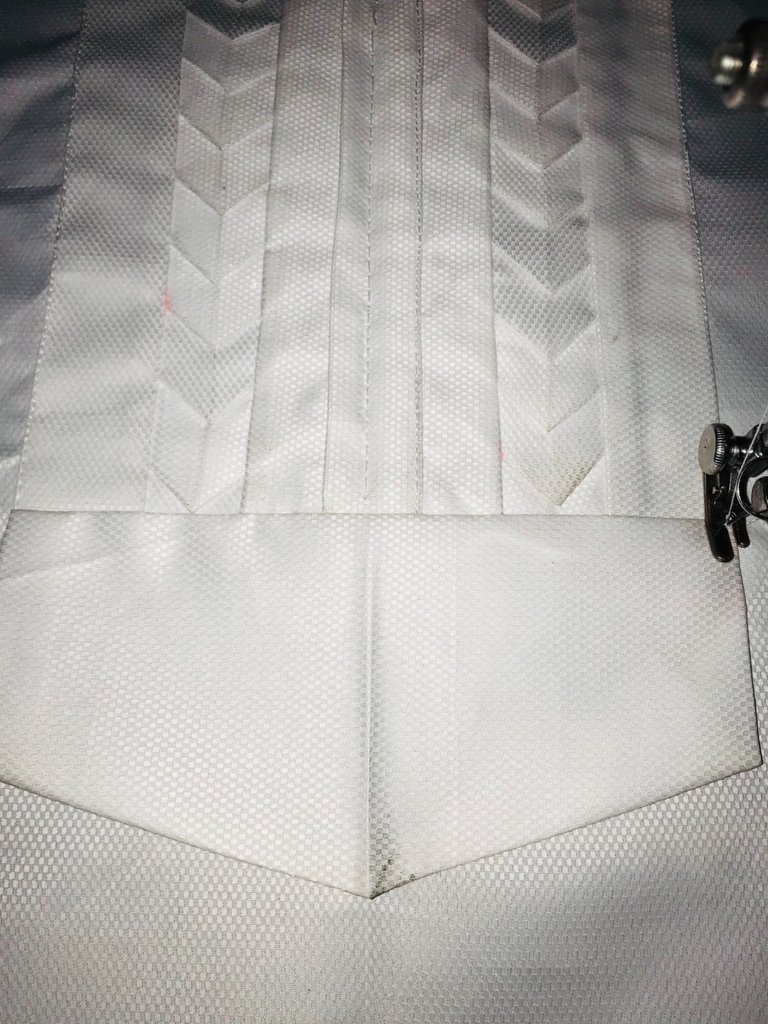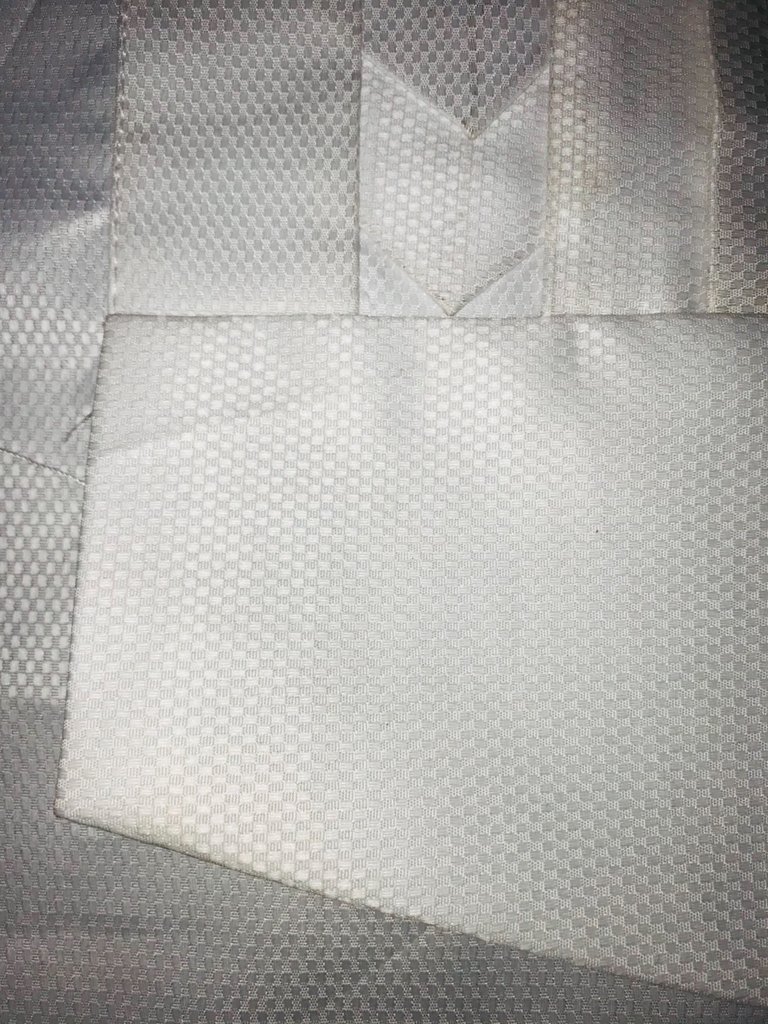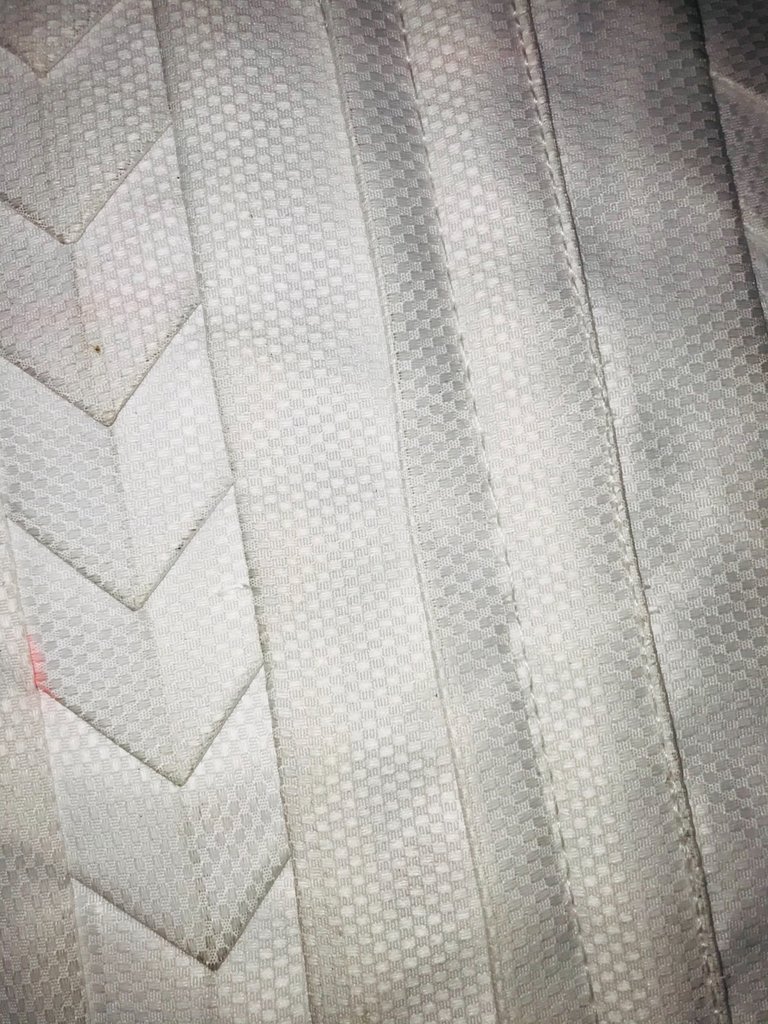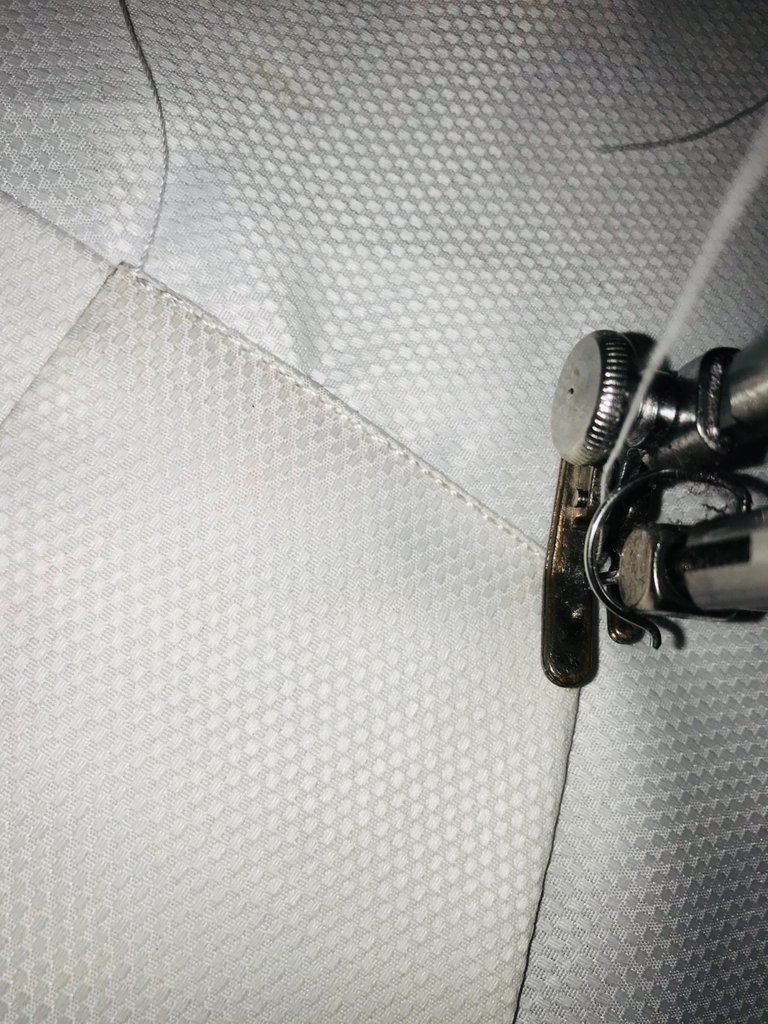 Fourthly:
I joined the both shoulders and the both sleeves as well as the both body side and bend the length and I was done with the cloth after I cut the collar gum and fixed the neck.
Then I add the chains for him too to further beautify look of the cloth.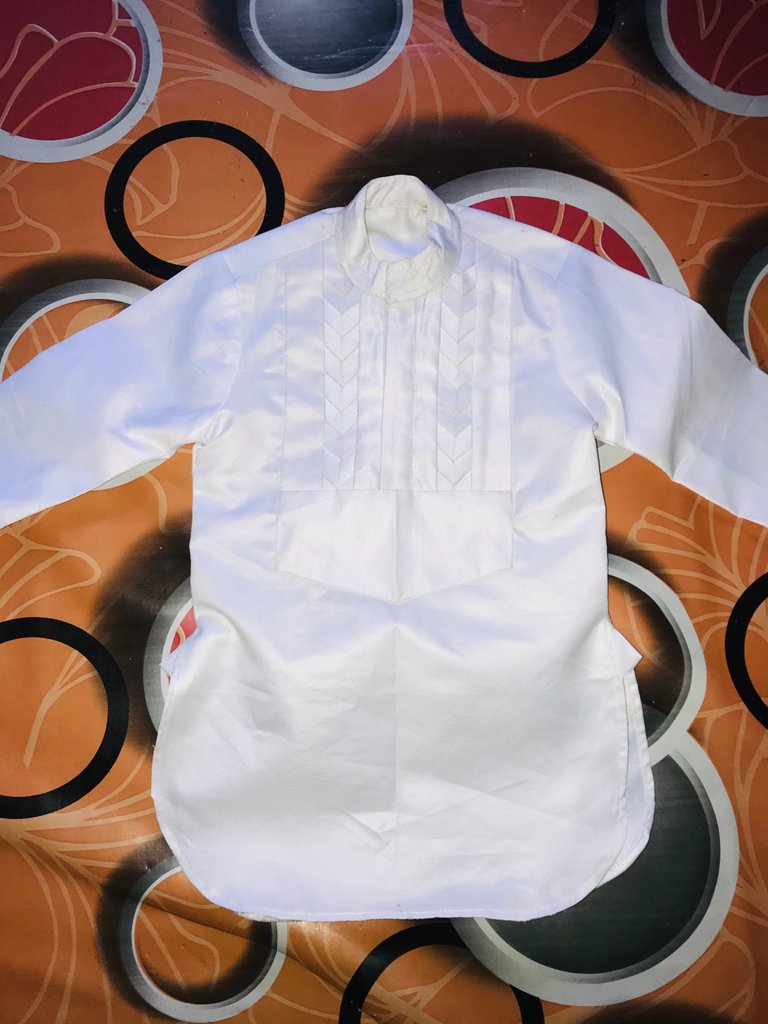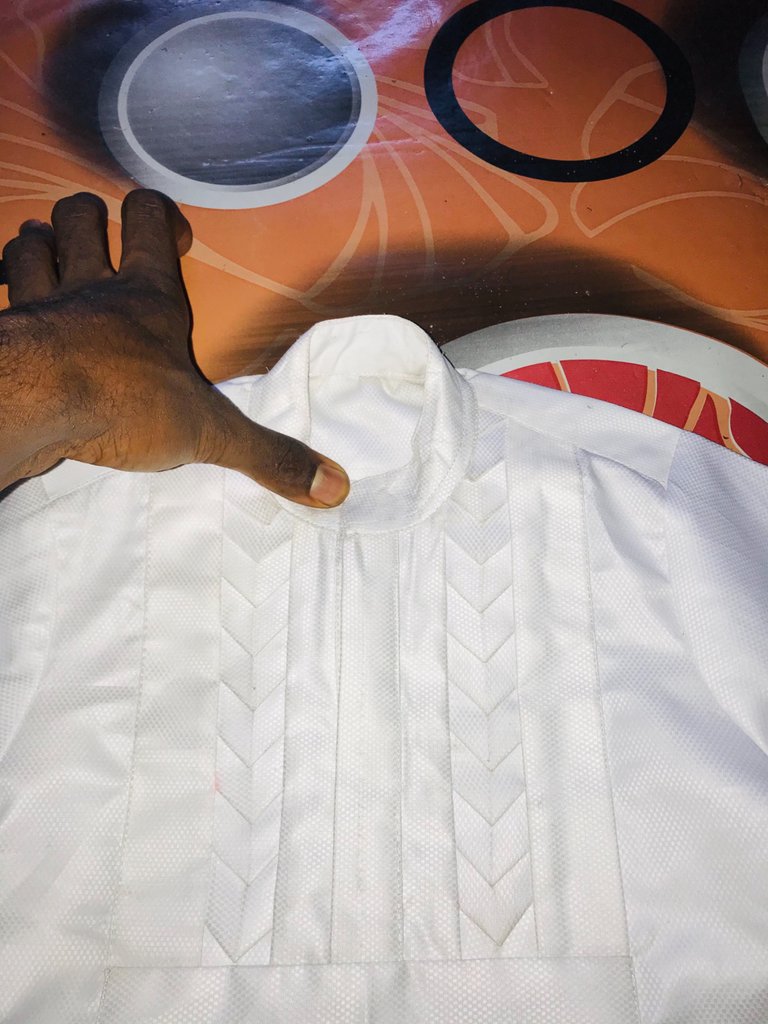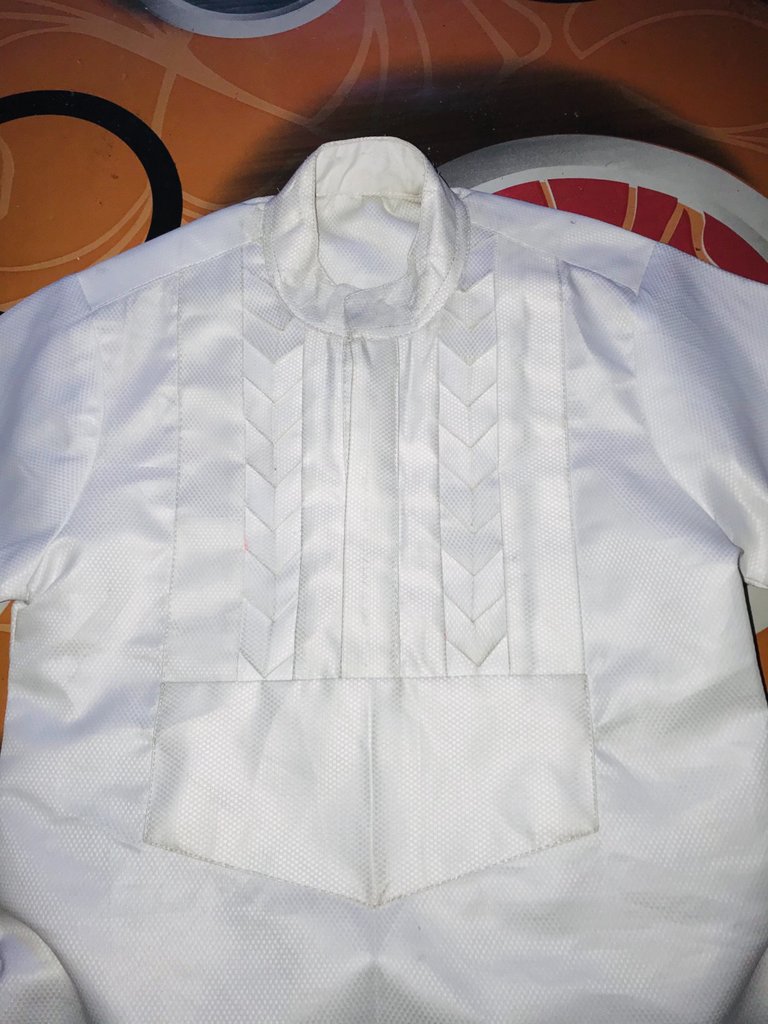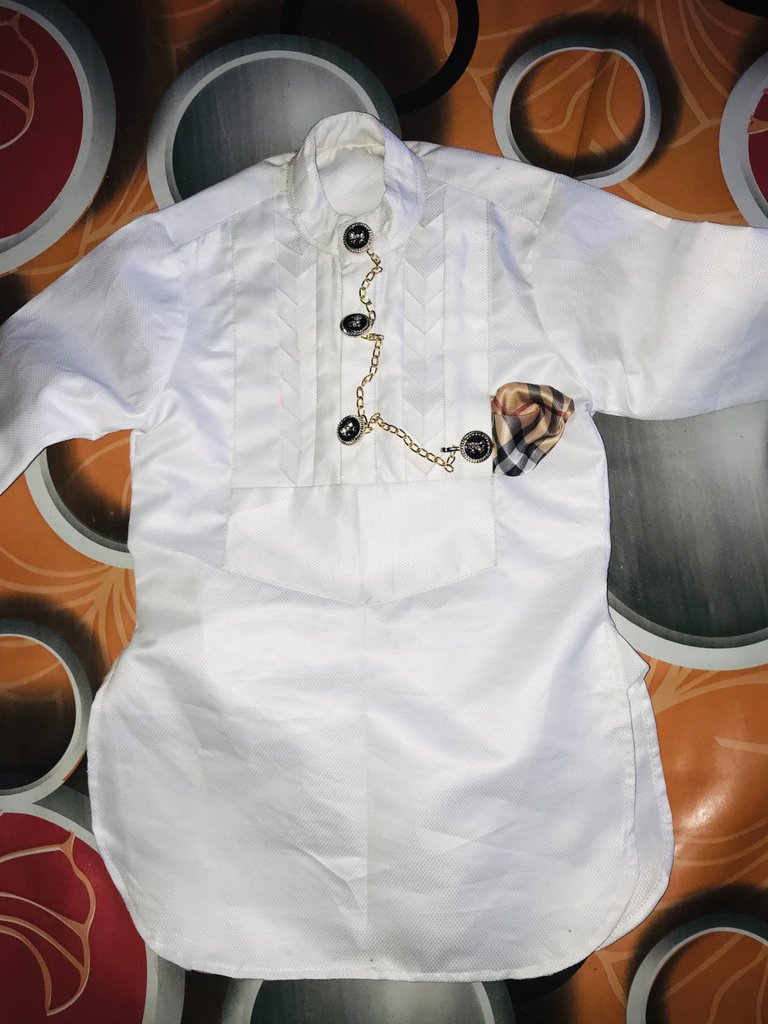 Thank you so much guys for always watching out for my post and for your comments and votes too, God bless you all. I wish you all a prosperous new week and a fruitful day too. Good vibes 😎
This post is proudly brought to you by:@smilestitches