Hello,
It's another beautiful day and I'd love to show you how I made this beautiful dress.
This dress is made with three yards of a Swiss cord lace, Satin for the upper bodice and lining the lower bodice, Interfacing , a bra cup and zipper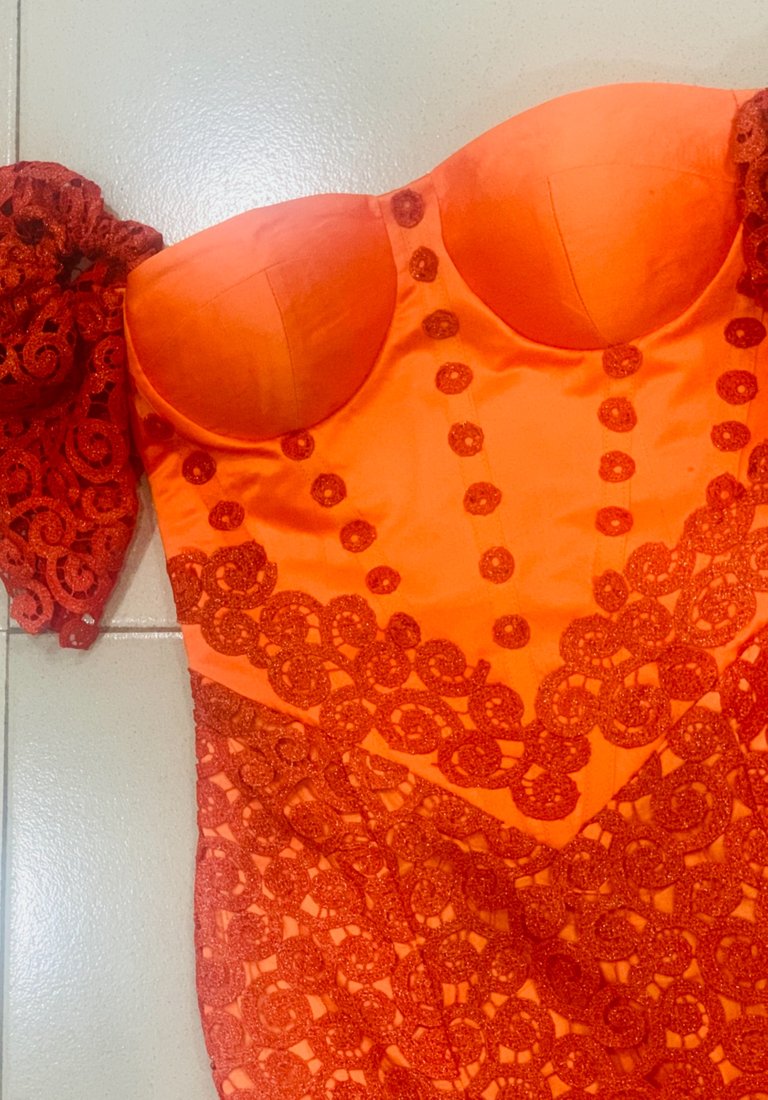 The process
The first is to make the pattern for the upper bodice,
Pattern making is quite the easiest way to achieve your desired results without stress
After which we'll cut the cloth with the pattern
Next is to cut the lining and add the interfacing
sewing
Joining the lower bodice, I decided to give it a slit just to give it a bit of design to make it chicly🤪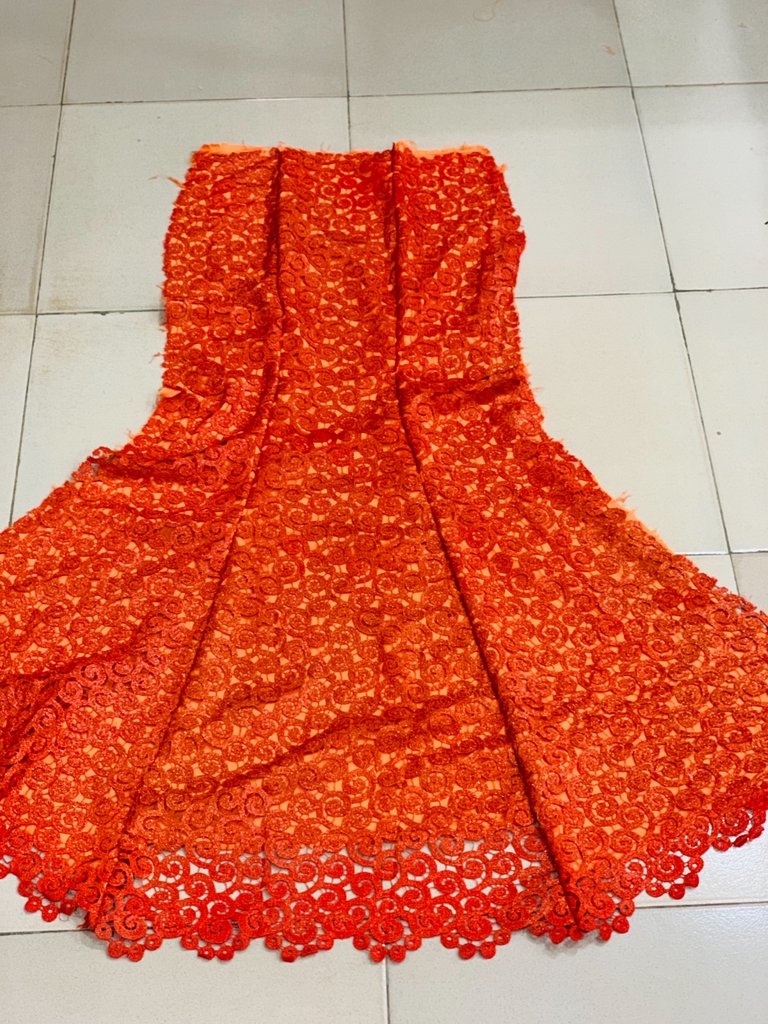 The front lower bodice
---

The back lower bodice
To the upper bodice, I made the Bonny case with a bias fabric material .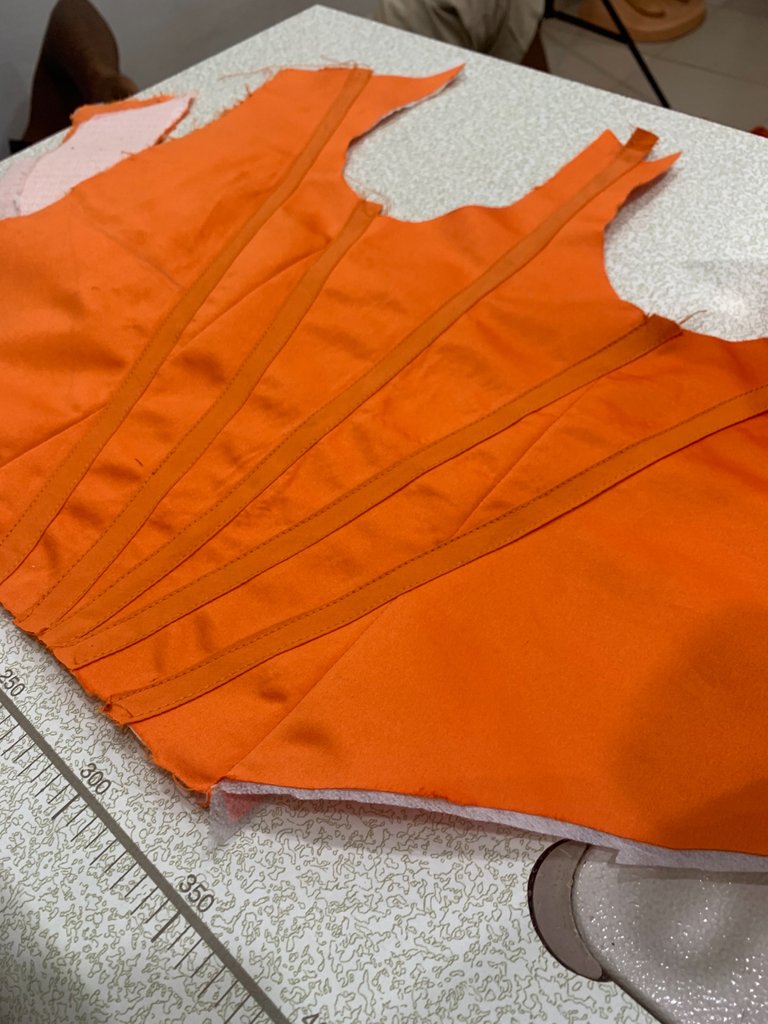 After which I attached the bra cup,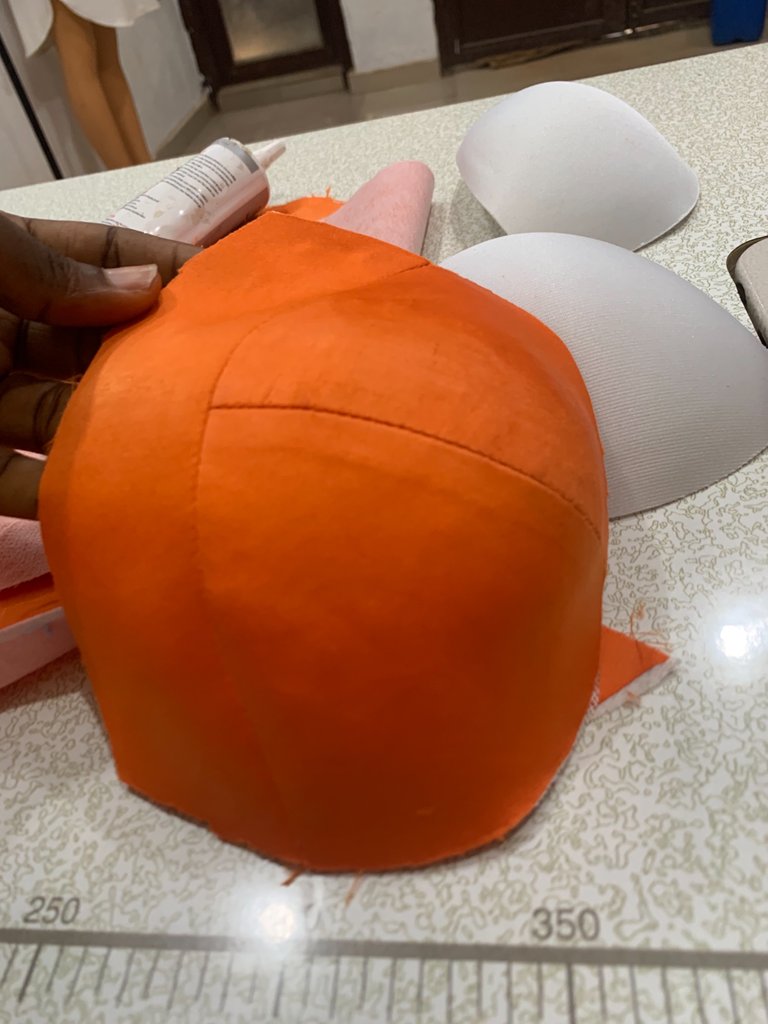 ---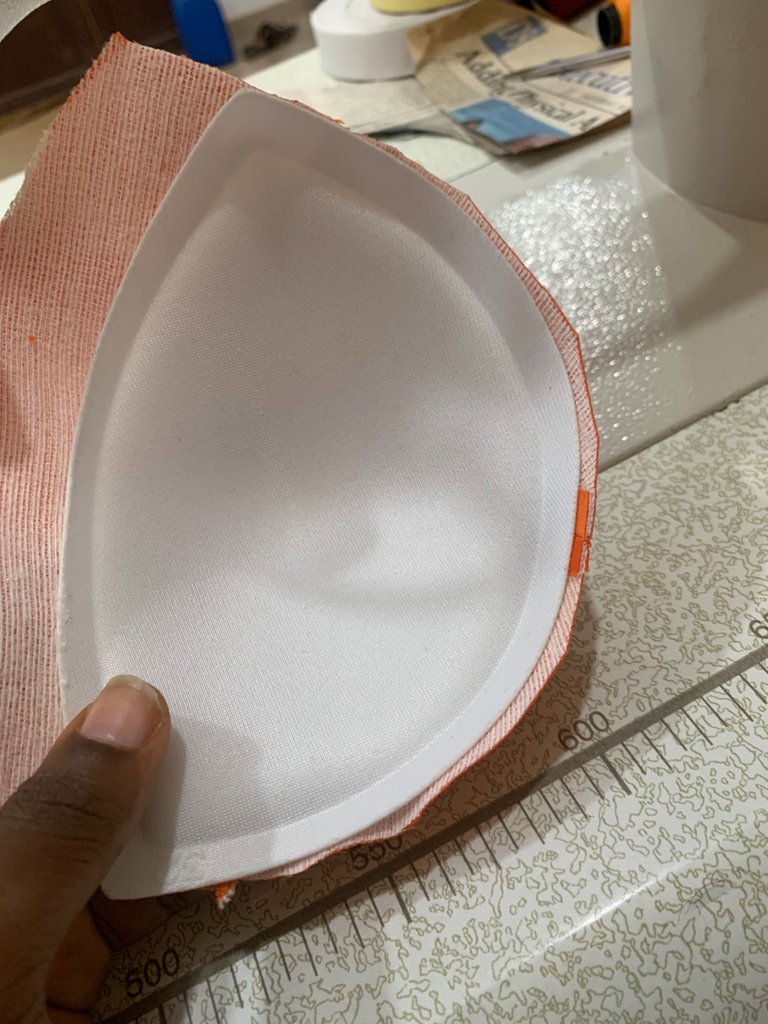 ---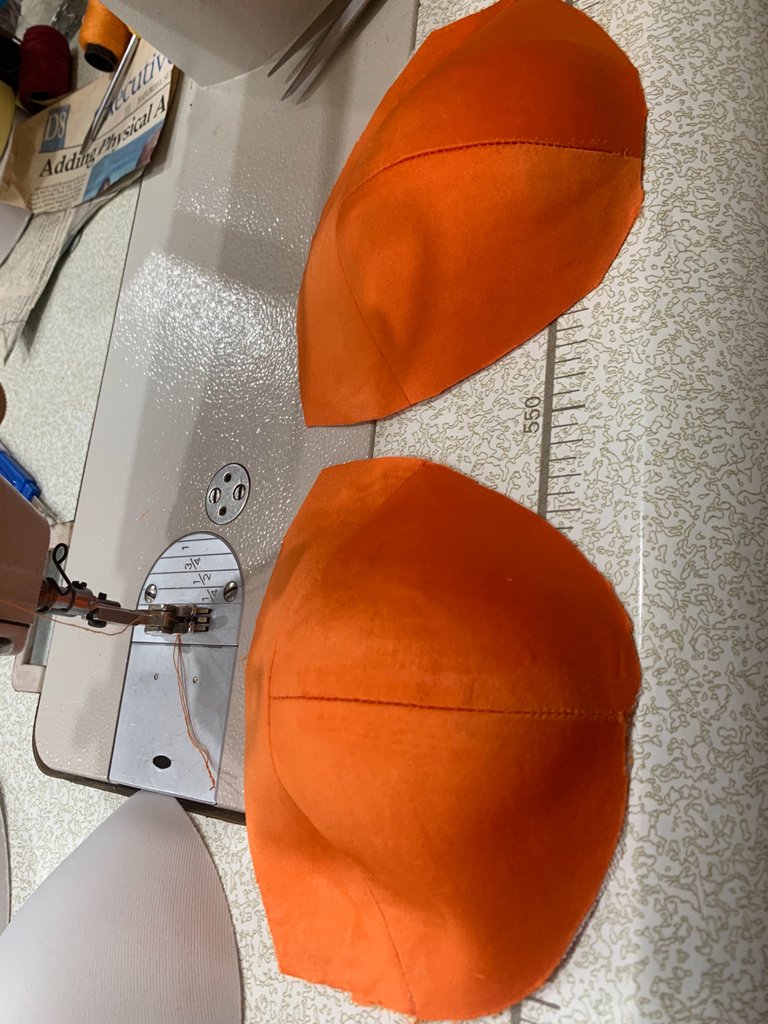 Then attached the bra cup to the main bodice,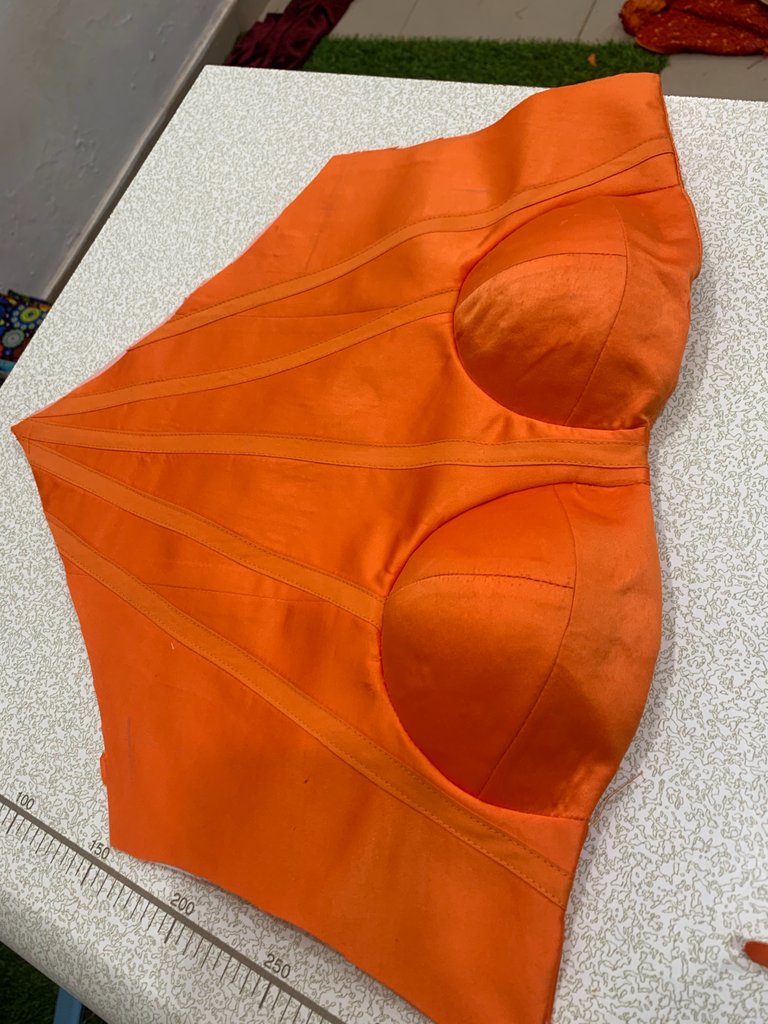 Joined the upper back bodice also then fix the zipper.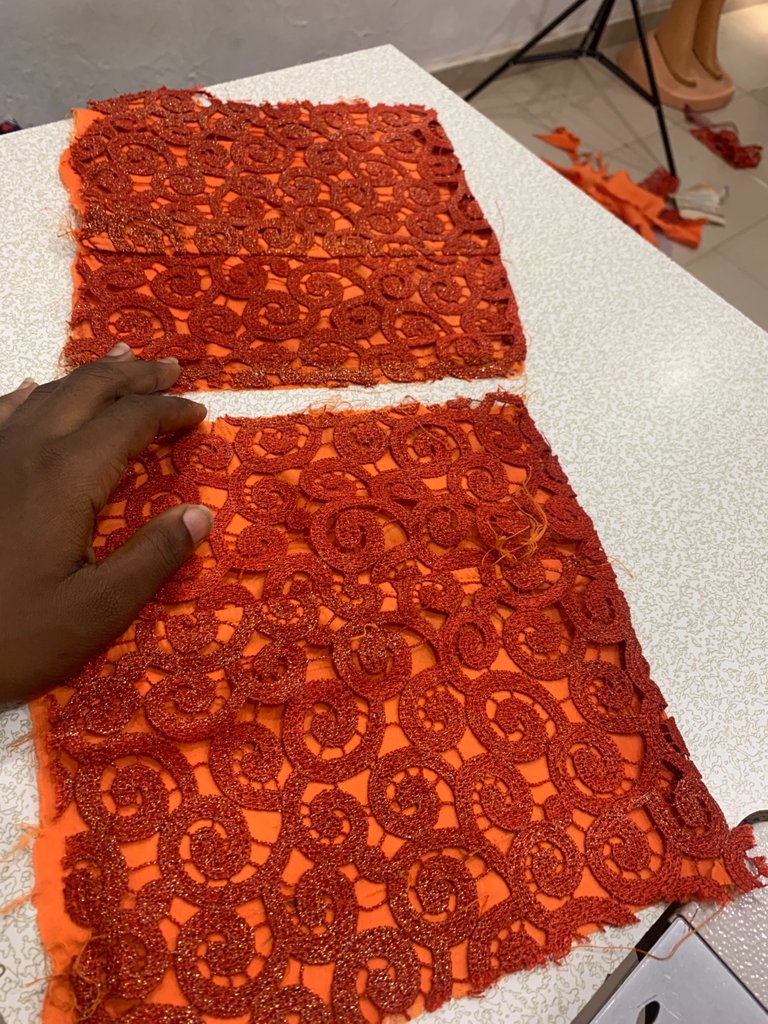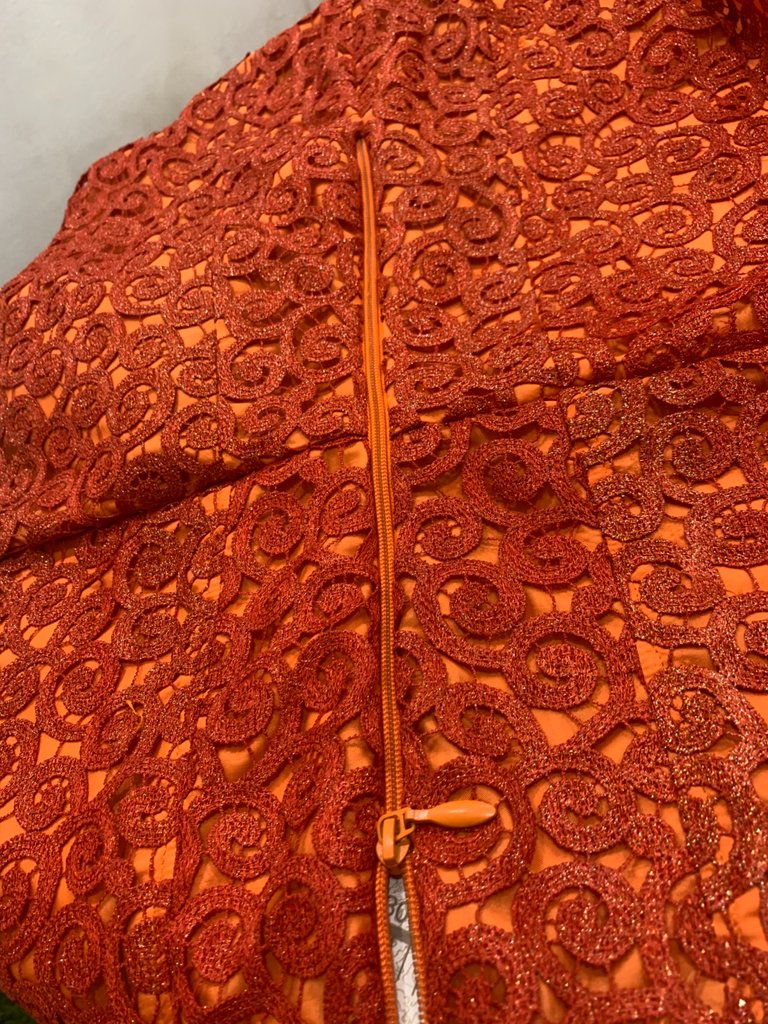 Now it's time to join the upper bodice to the lower bodice to make the full length.
To make it classy.
I added some patches of the fabric on the plain bodice.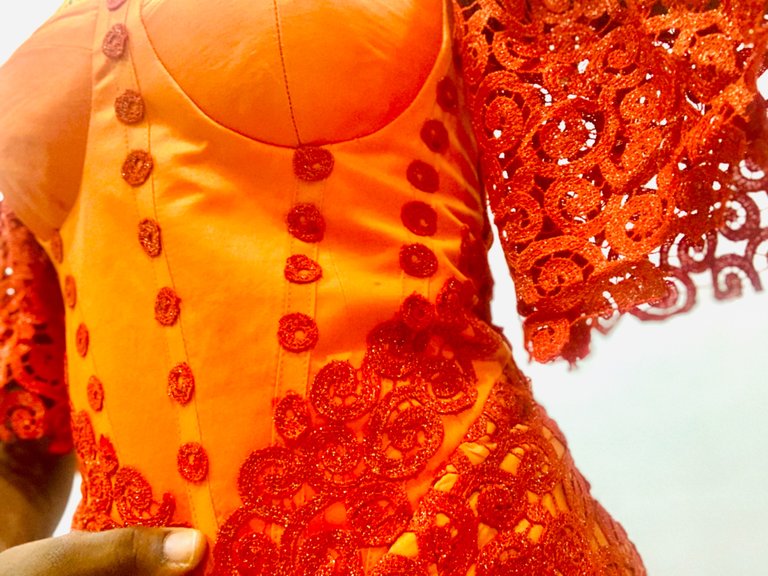 There we go!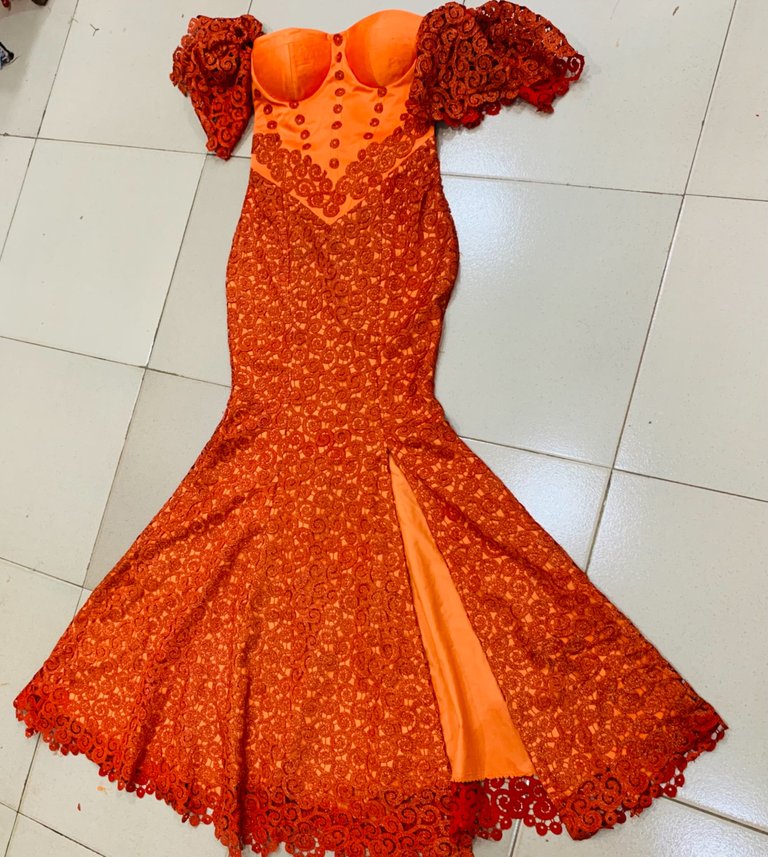 That's it for now.
Stay tuned for my next post😍
Until my next post, stay sweet!
Love ya!🥺🥰
Hugs and Kisses 🤗🤗❤️!!