Hello hive,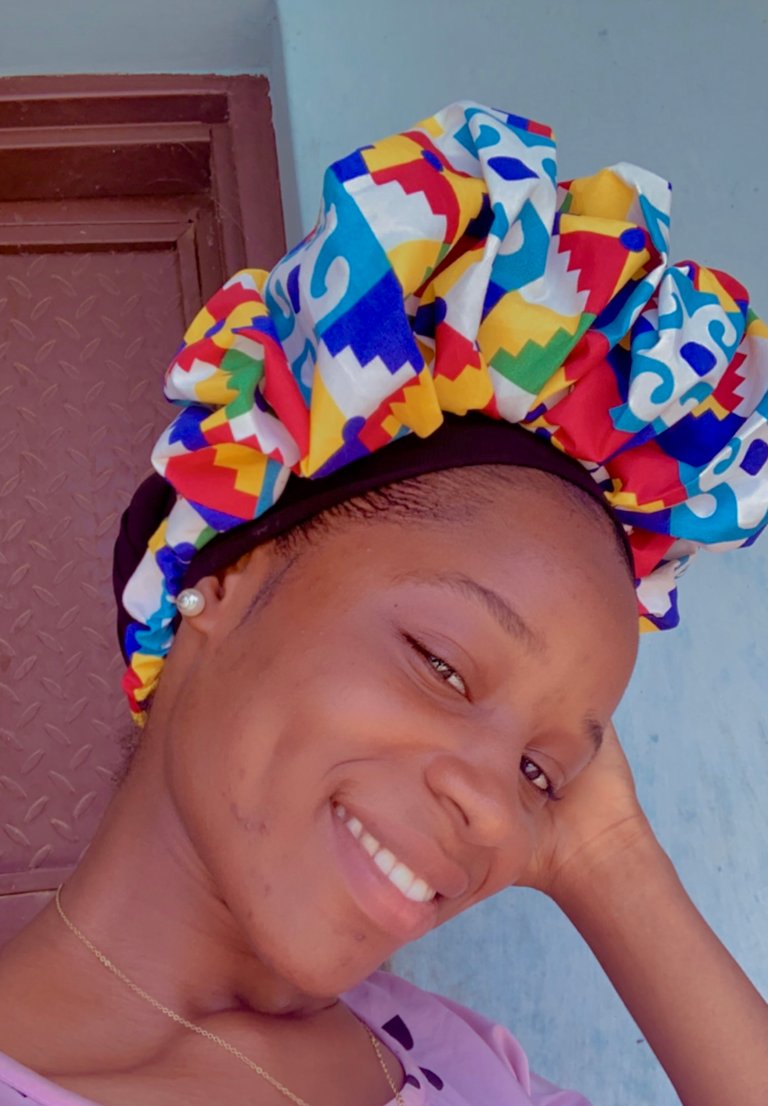 It's another day at work, and I'll be showing us how I made this beautiful scrunchie headband I have on me.
You don't need too much, just;
You preferred fabric,
Elastic
Cutting scissors
Measuring tape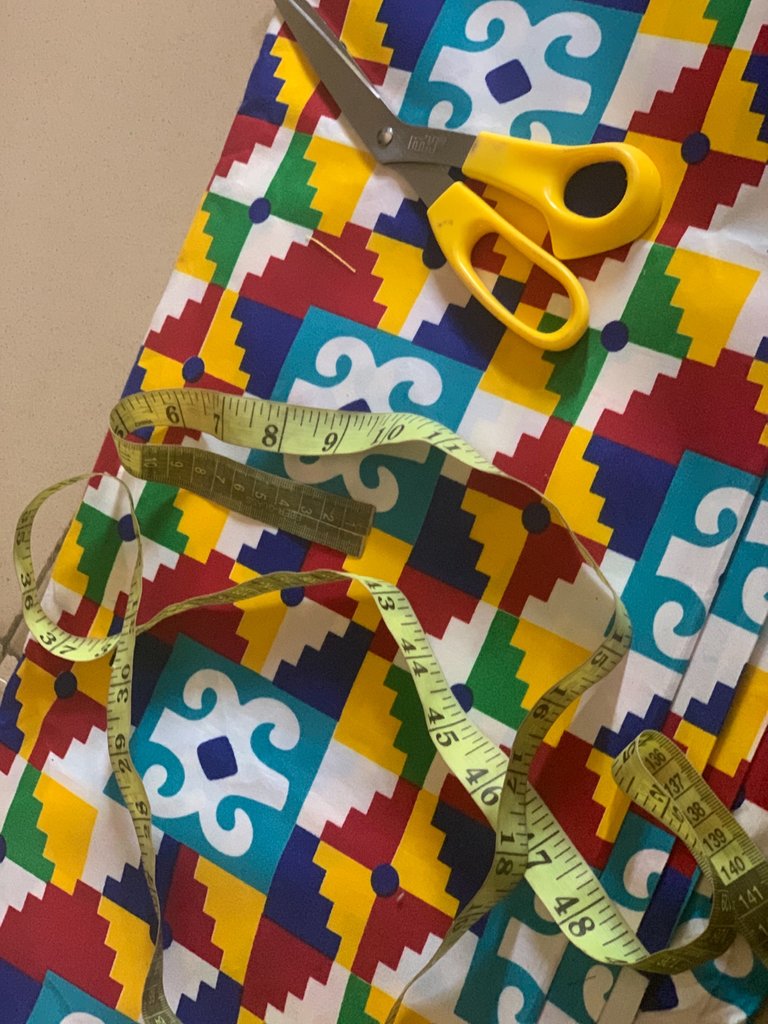 Sewing
Cut the fabric in length 70 inches then 12 inches as the width.
You can choose to make the length 60 inches and 10inches as the width, this is based on preference.
Now join the fabric along the length (which is 70inches)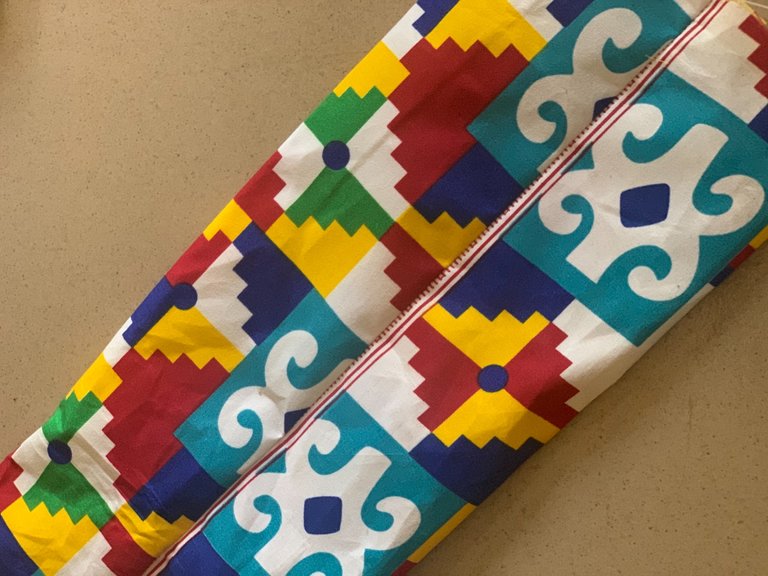 After which you'll cut a fabric to ruffle the long fabric you just sew
The fabric should be cut on length 17inches and 5inches as the width, this will serve as a lining.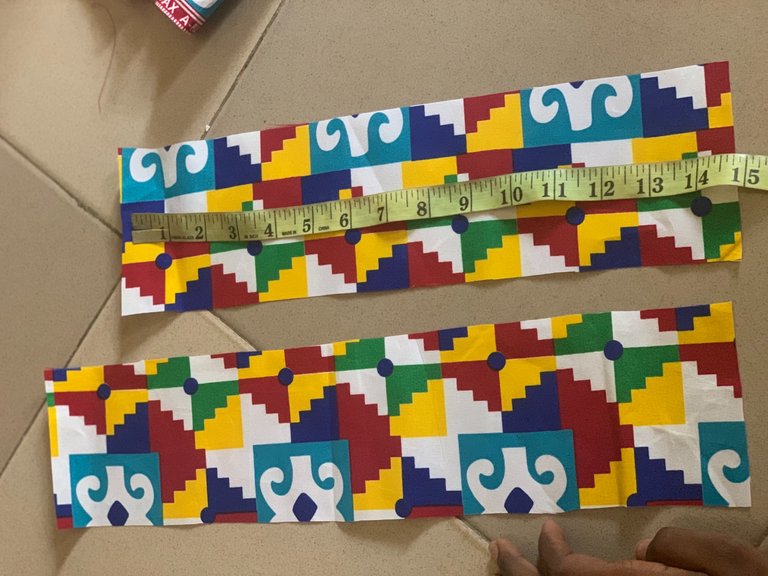 Insert this lining into the long fabric using a safety pin, until you have it all ruffled on the lining, now secure the both ends so as not to lose the lining.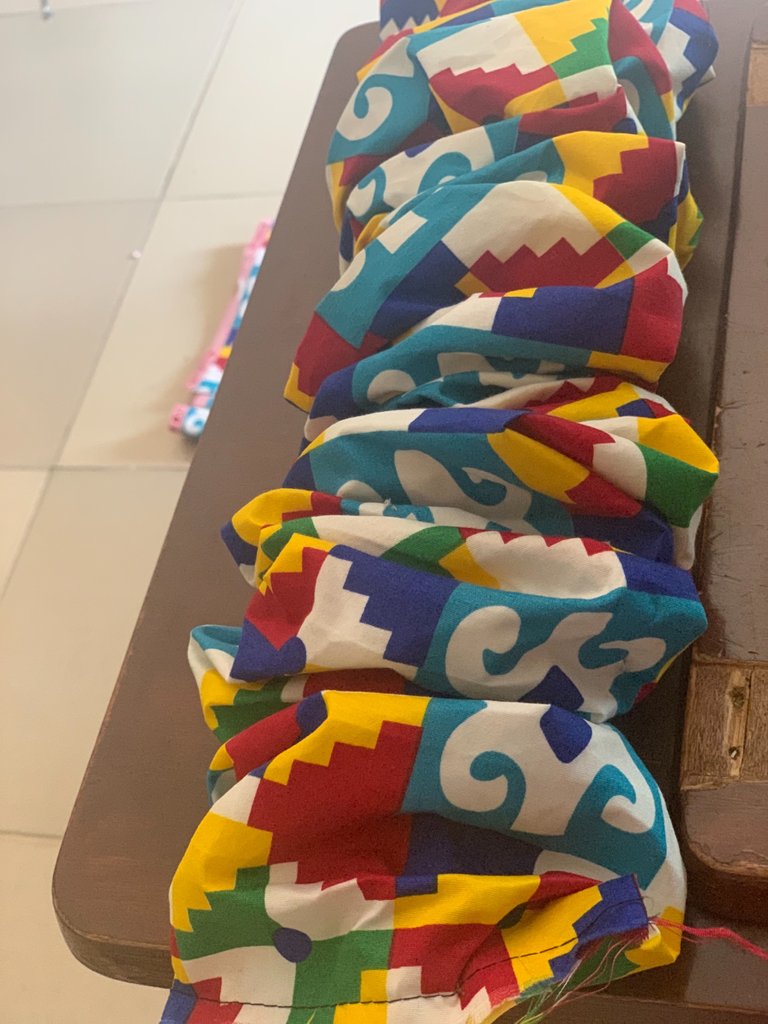 Now cut another fabric of length 15inches and 4inches as the width
Join it and insert an elastic (this is also based on preference) but I used 7inches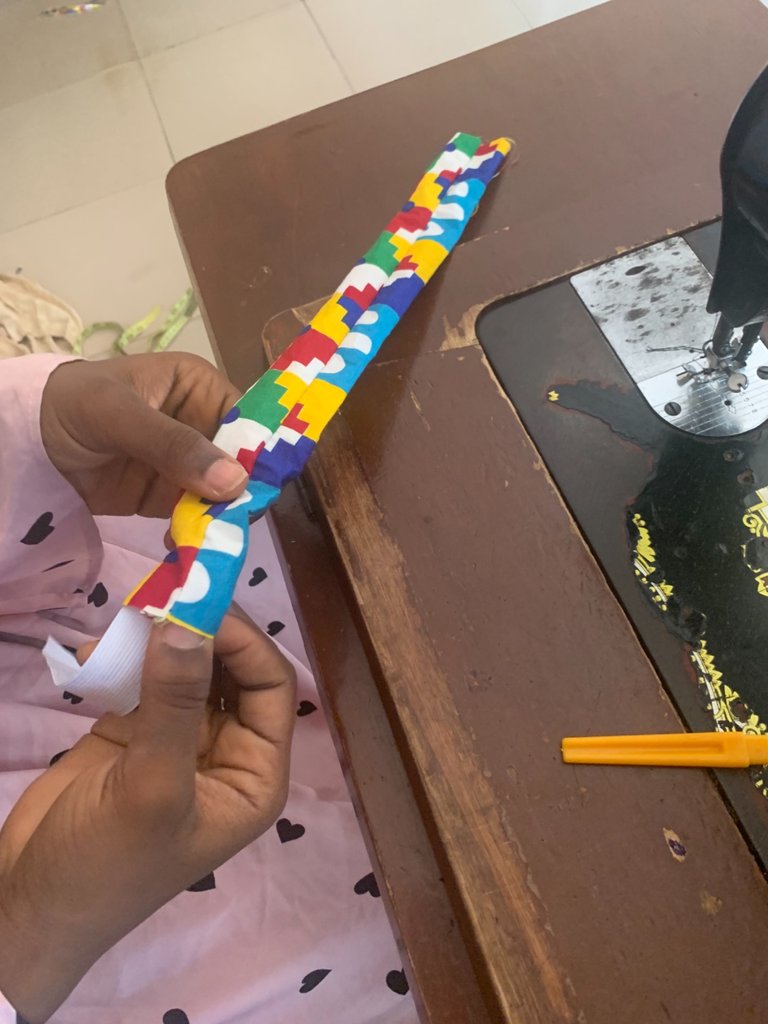 ---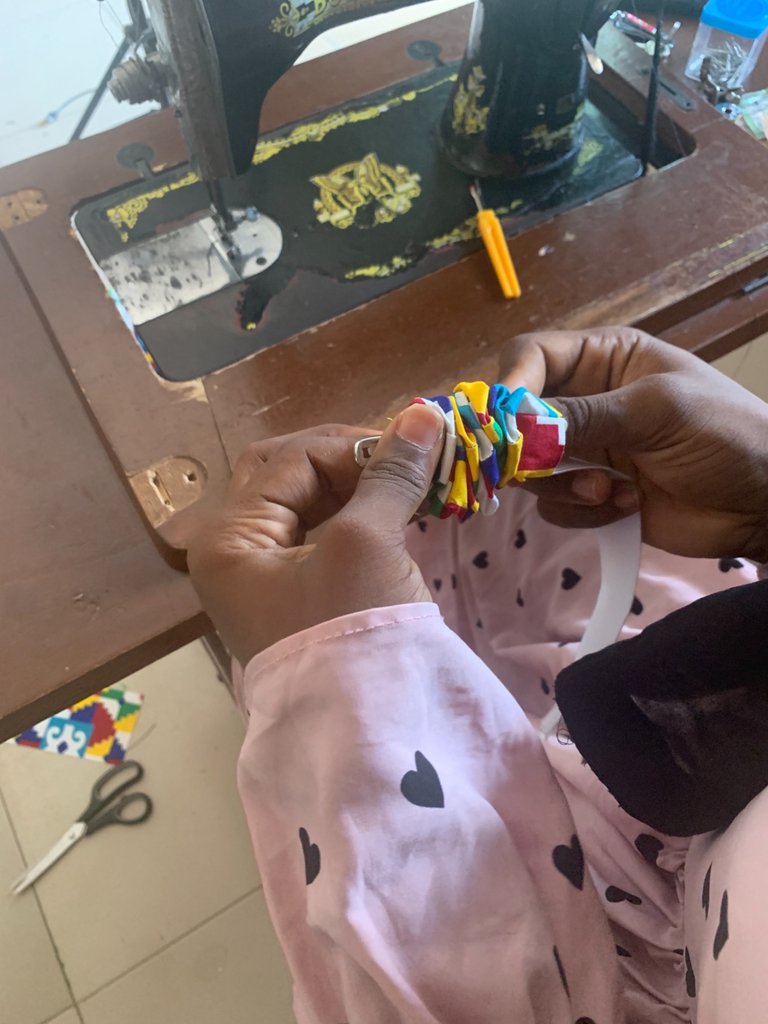 Here is the band with elastic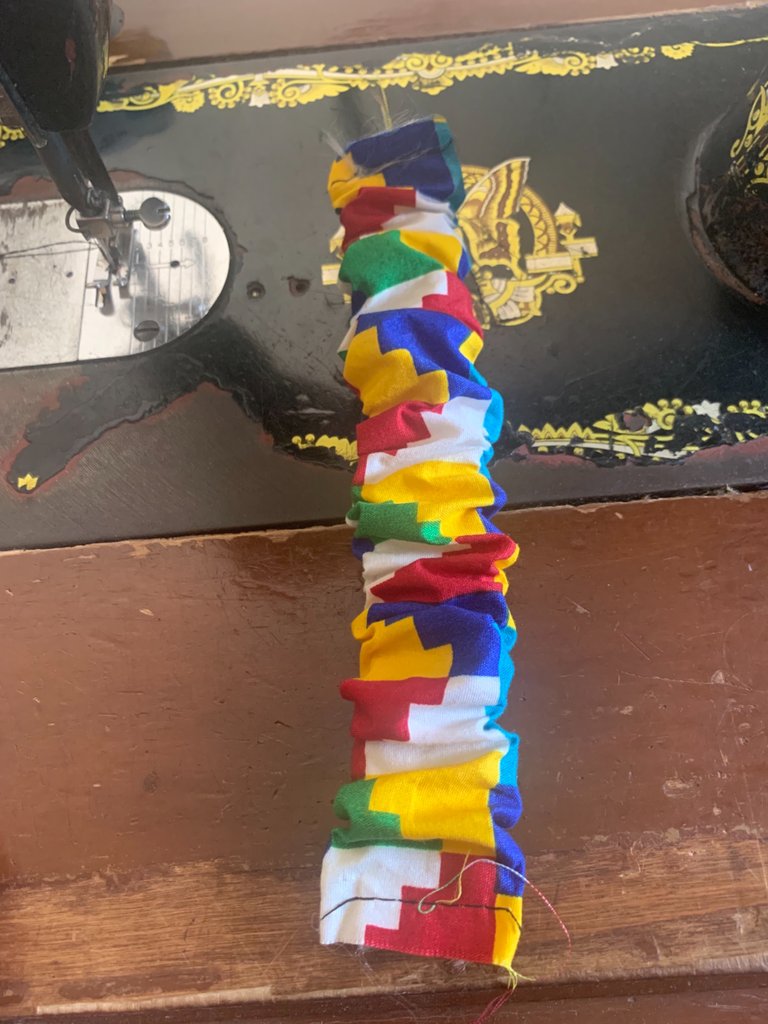 The next is to sew this band with elastic on my ruffled fabric, I'll attach this two ends to the ends of the ruffles I secured earlier.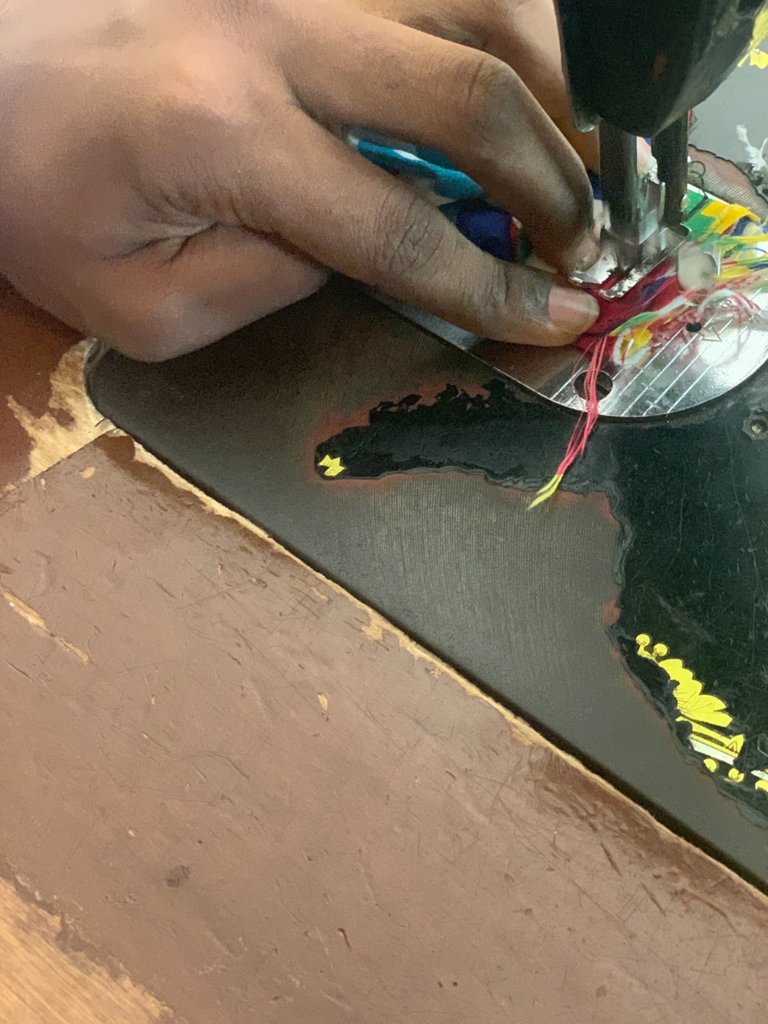 And there I have my neatly sewn headband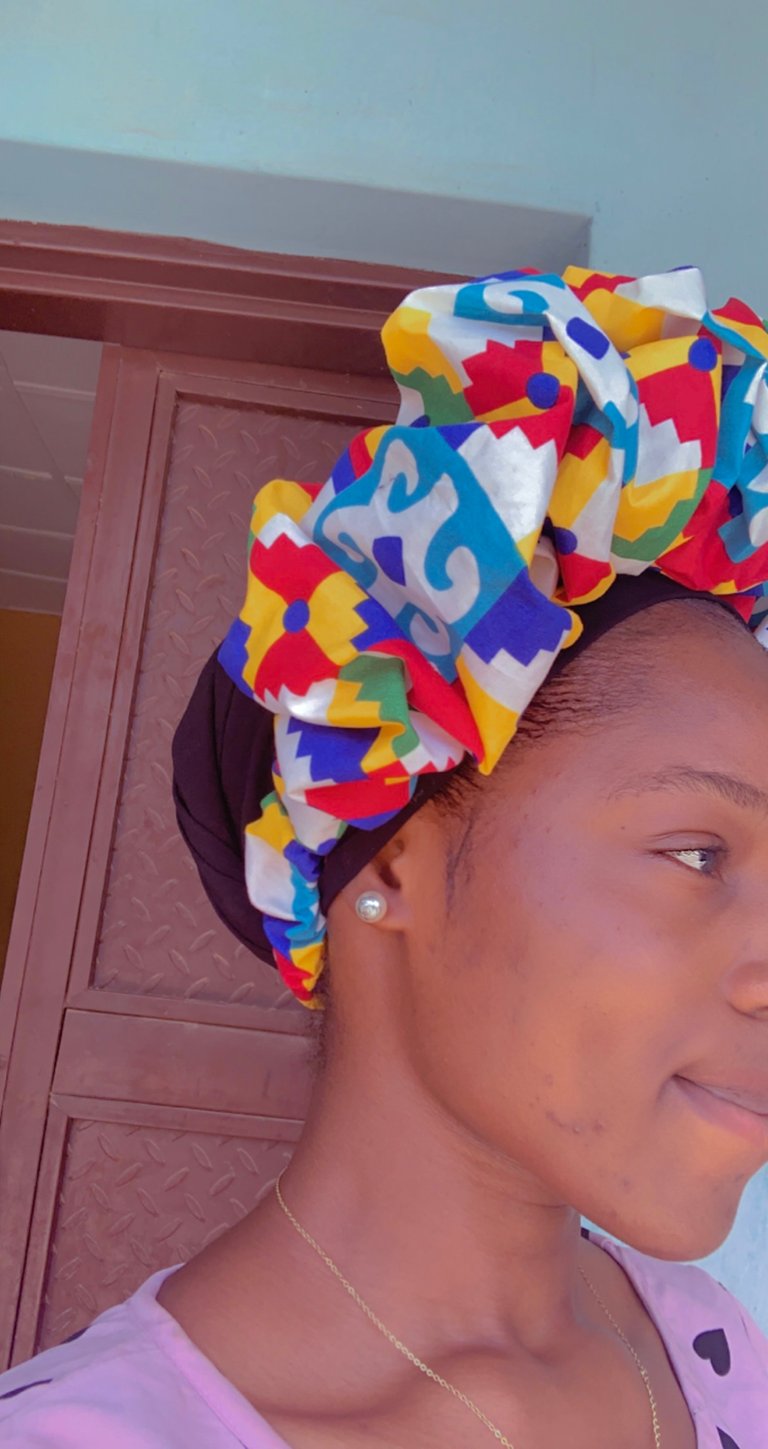 Thank you for reading my post🥰