Hi sewlovers
How's sewing going?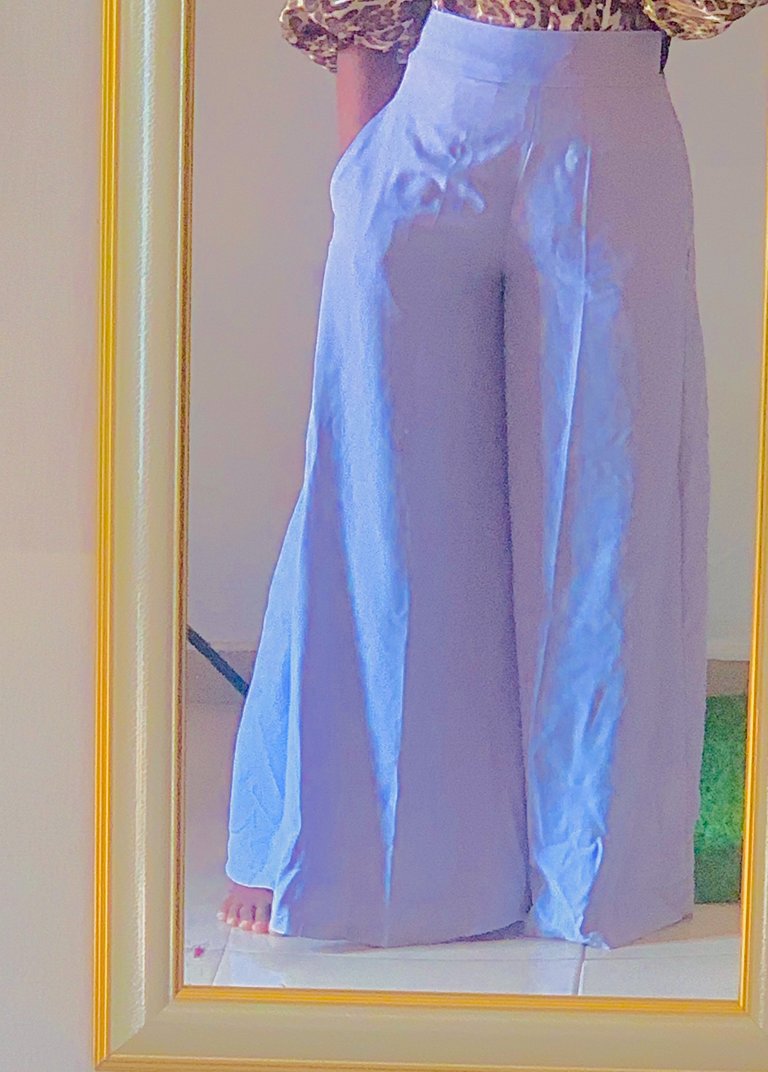 slashing and spreading is a pattern-making technique that ultimately involves altering a pattern to create a new design. It is a patternmaking technique used to add more volume to a garment.
Here is an illustration of how I made my slash and spread trouser
Materials needed
A pattern paper
Masking tape
Two trousers of your desired fabric
Hemming gum
Zipper
The very first step is to draft a trouser pattern on your pattern paper using the desired measurements.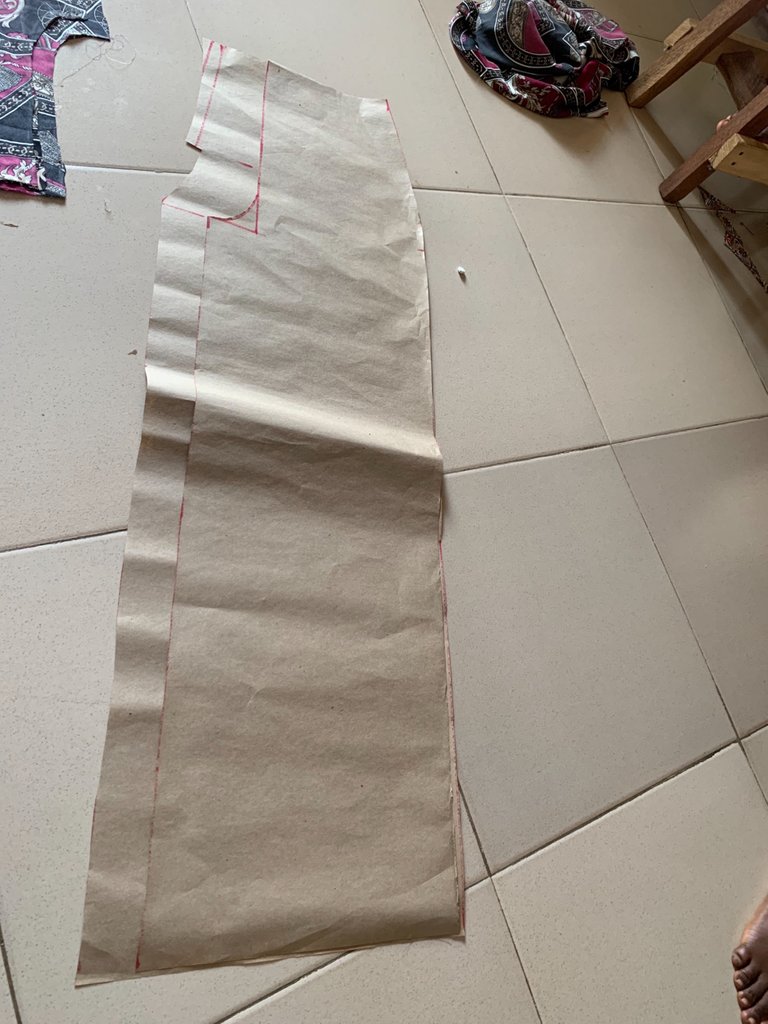 Once you've chosen your pattern,
we're going to determine where we'd like the volume to begin increasing. This is essentially where your garment is going to start flaring out, for this trouser I want the volume to begin increasing at my empire line so I started flaring our right from the waistline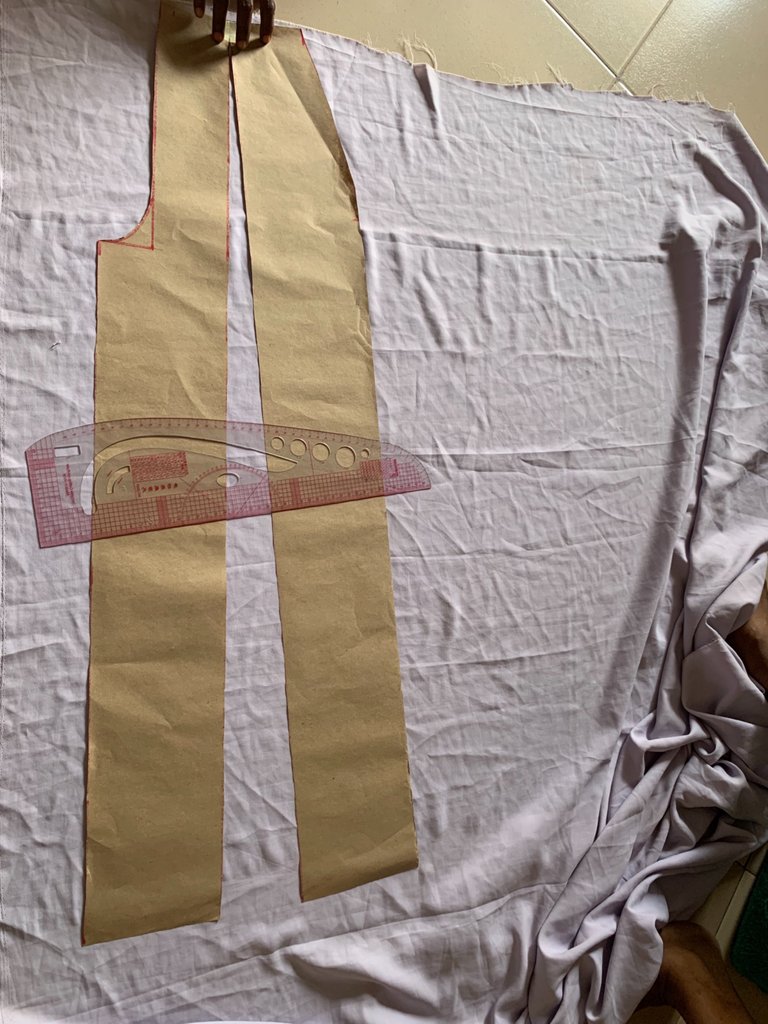 After determining my waistline as my baseline, I started slashing my line, Cutting through the line from bottom to top, stopping at the waistline and with my masking tape I taped the pattern down on my fabric.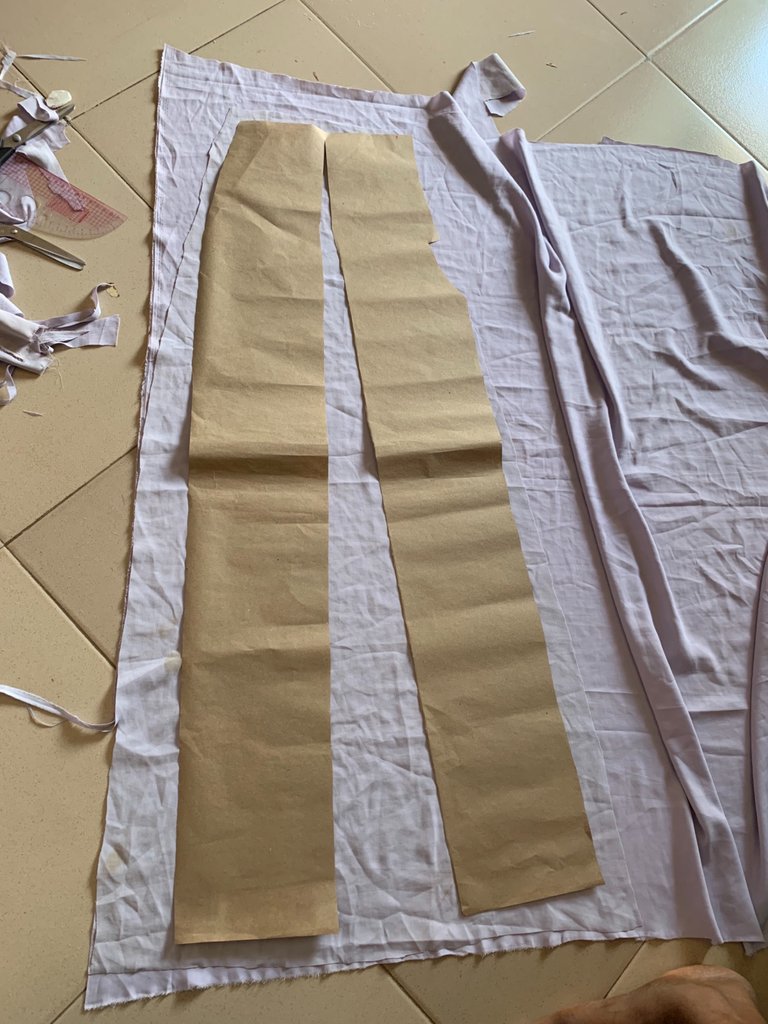 Then you'll just open up between your slash lines a little bit, but if you want something more dramatic, you can definitely create a whole lot of volume.
Once you're happy with the volume, cut out the new shape.
Now let's sew;
Step 1; The first thing is to fix the pocket
Step 2: join the side seam and also the in-seam
Step 3: the next step is to join the trouser crotch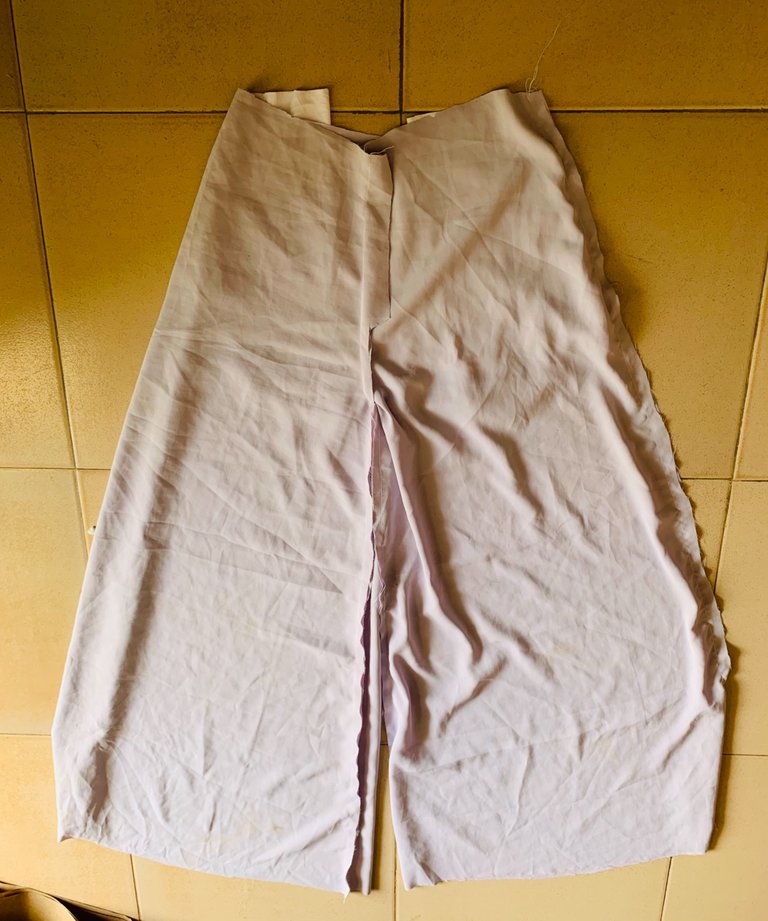 Step 4: join the trouser band , and fix the zipper
Step 5: the final step which is the finishing process, is to finish the trouser hem using the hemming gum.
Then we do the final ironing .
And there we are!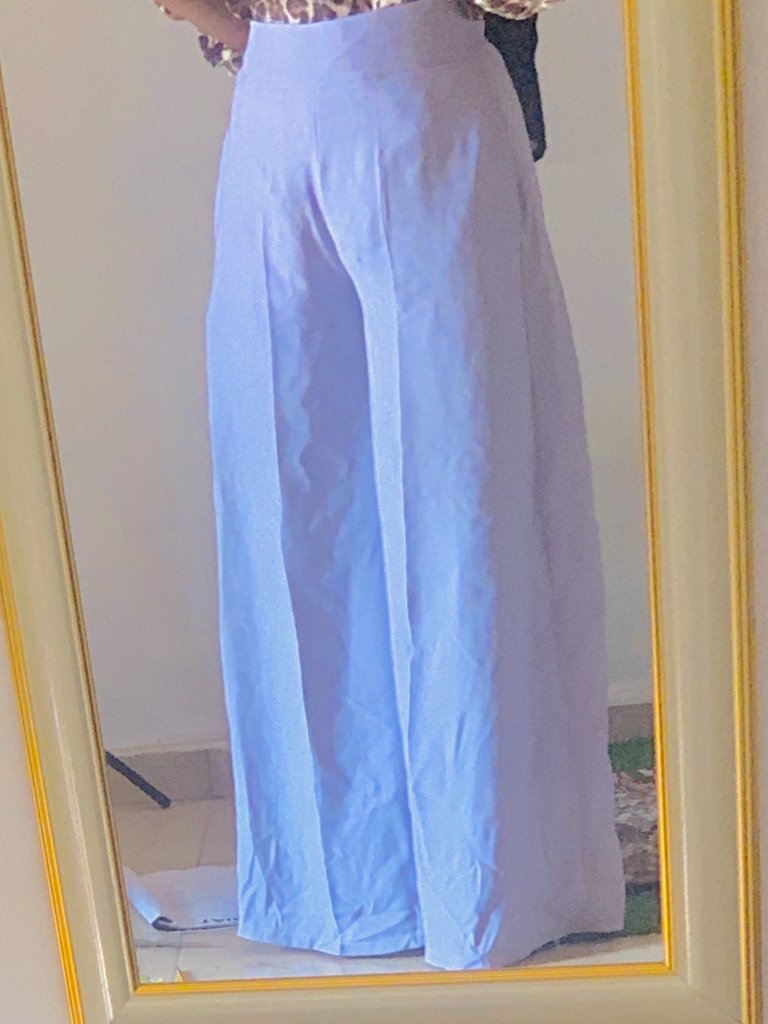 That's it for now.
Stay tuned next week for my next post😍
Until my next post, stay sweet!
Love ya!🥺🥰
Hugs and Kisses 🤗🤗❤️!!