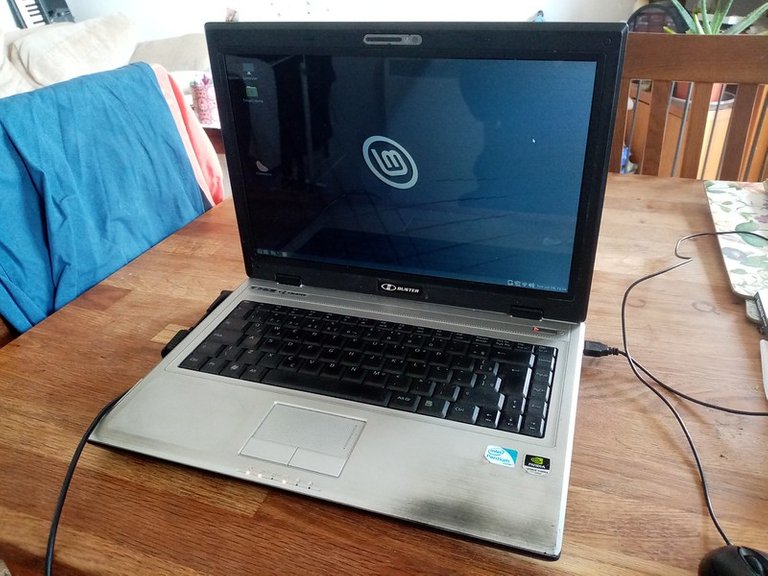 Nearly everyday when I go to our car park I go to the bins with my son to see what we can find. Usually there is something that is being thrown out that I can repurposed or fix. I have no shame in it and want my son to know it.
Our first find this week was a laptop. Although I could not find the charger I thought I would bring it home and see what I could make of it. Luckily I had already scavenged a power supply ages back and it had the some specs needed so before I took the computer apart I plugged it in. To my surprise it came to life and up popped windows XP. To be honest the only thing wrong with it seemed to be the up/down cursor keys were not working. I can do without them.
I installed Linux Mint and now I have a fully functioning media PC and can learn some Linux which I have been meaning to without messing with my main PC. It is not the most amazing machine in the world but it is a great little addition to the family.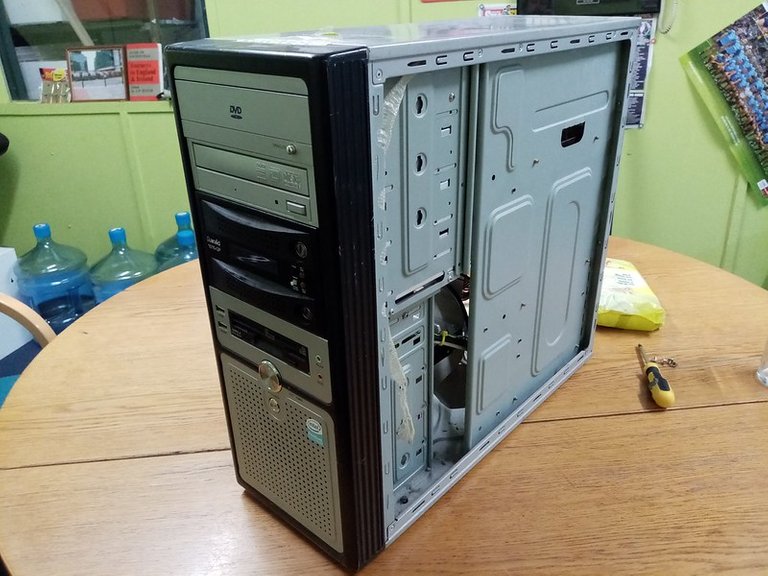 and another!
The second thing I found was this desktop computer, what attracted me was the Raid and floppy disk drives. The raid drive has two harddisks which copy each other so if one breaks all your files are still safe on the other. All the other components were pretty old but I could make use of the drives.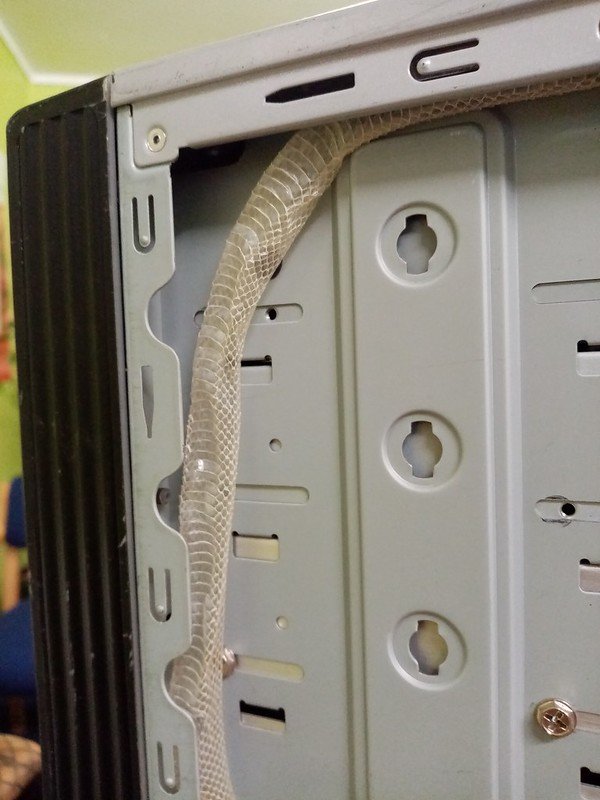 At this point you may be wondering what the title of this post means. Well, when I started taking the thing apart to my surprise I found something very unusual inside the side panel. What I first thought to be some sort of ribbon cable turned out to be a shedded snake skin.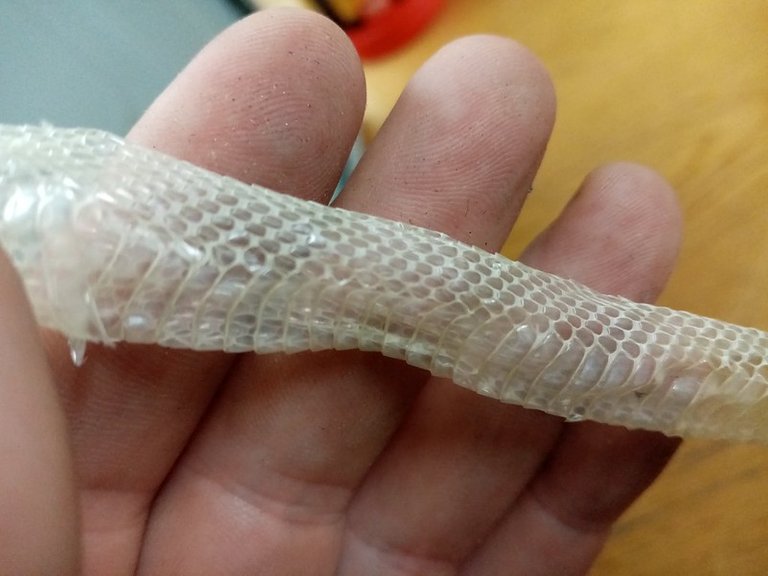 What the hell, there are no snakes in Ireland. From what I have heard St. Patrick himself was the one who banished them but here was evidence that one had used this computer to molt in.
I figure that this computer must have at one time lived in a different country and it was there that the snake had climbed inside unbeknownst to the owner and done his strip.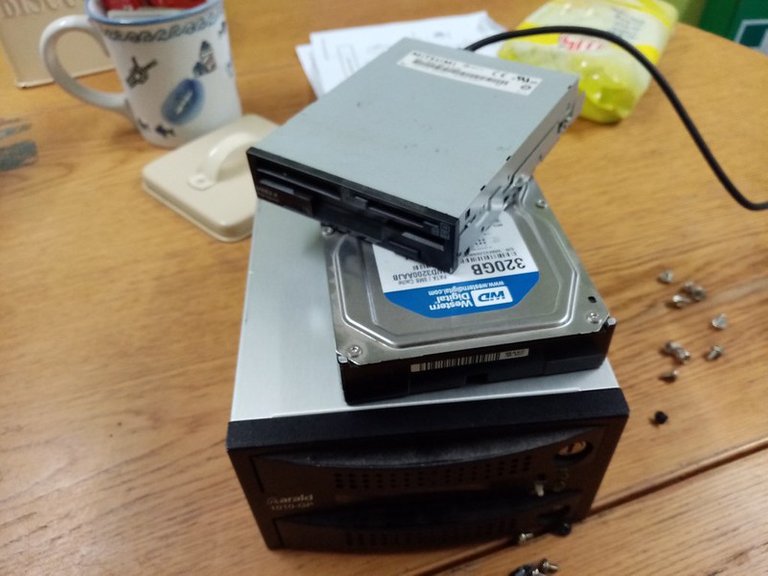 Anyway, I got what I wanted and left the carcass of the computer including the snake skin back at the bins. I scored 900GB of harddrives and a nice floppy with card reader. I also pulled the power supply for other projects.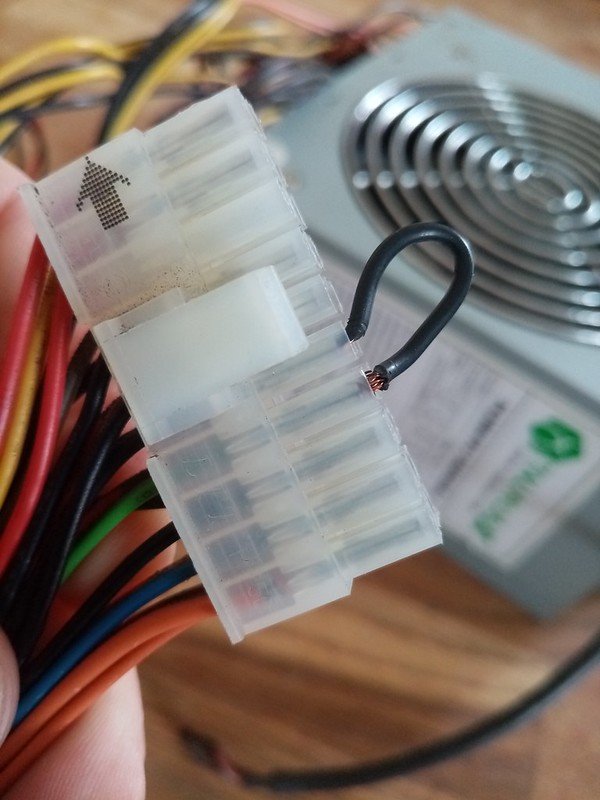 ATX power supplies can be very useful as they produce a nice 5 and 12 volt supply. You just need to short these two pins together to kick start it. These are usually connected through the motherboard and onto the case switch.
I it to just power up the other components to see if they worked and all seems to be fine with all drives and the Raid.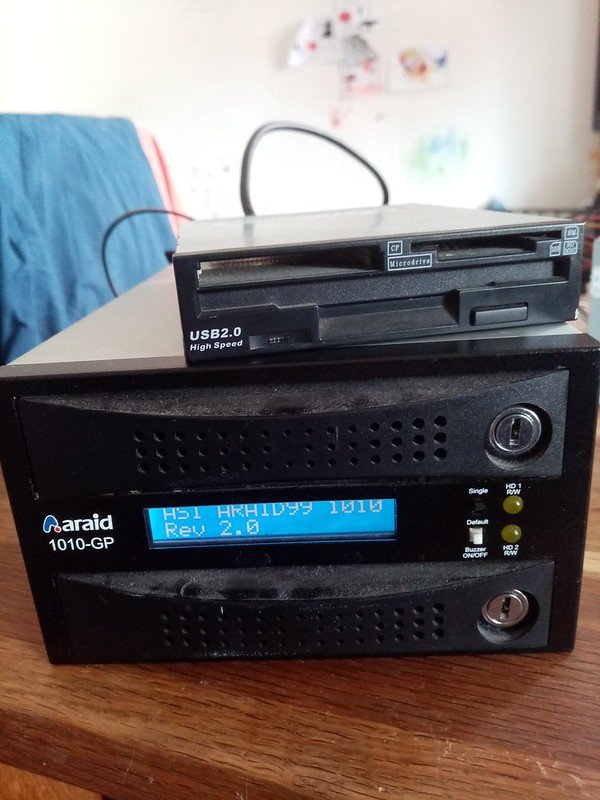 So from the bin this week I pretty much found a complete media PC and a backup storage device for my pictures. My five year old son asked me was I a scientist. I was so proud and prouder still that he even knew what that word meant.