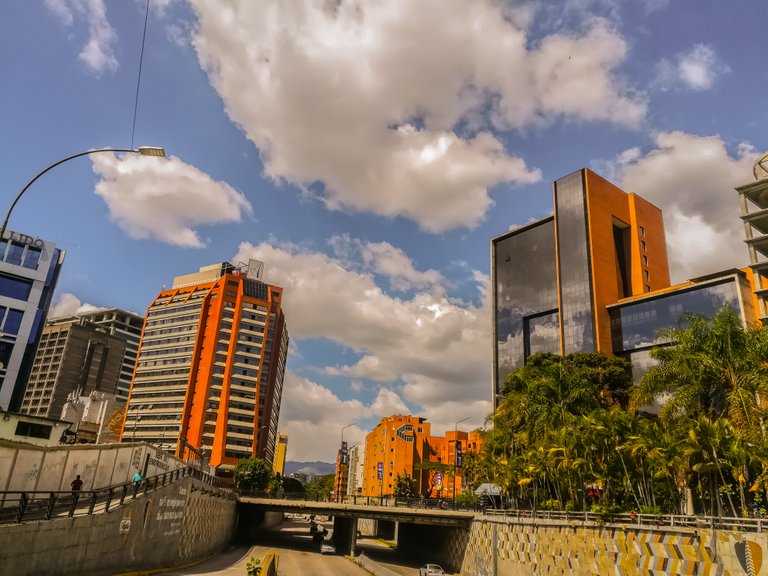 Hola Comunidad feliz inicio de semana como no iniciar, una gran semana con una serie fotográfica única y mucho más cuando te encuentres. Una ciudad completamente vacía al igual que sus calles, ya en varias oportunidades les he mostrado desde arriba desde puente como se ven las calles vacías hoy hice lo contrario.
Hello Community happy start of week as not start, a great week with a unique photo series and much more when you are. A completely empty city as well as its streets, already in several opportunities I have shown you from above from the bridge how the empty streets look today I did the opposite.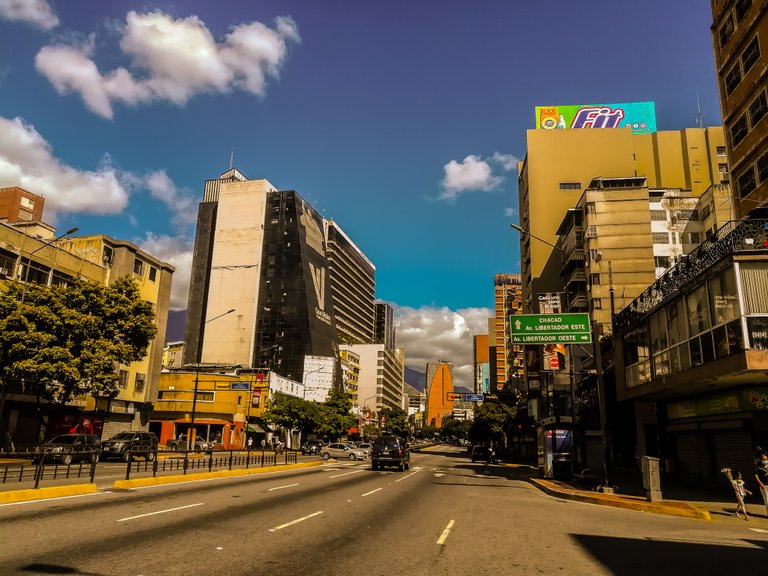 Me vine por debajo para ver que tal la vista y ese fue el resultado, como en cada una de mis aventuras colocó una fotografía. En páginas donde en segundos se hacen virales uno de los tantos comentarios es que jamás en su vida habían visto el Municipio Chacao vacío y sin tráfico. Así como les mostré las fotos de la Autopista están estas fotos.
I came underneath to see what the view was like and that was the result, as in each of my adventures I placed a photograph. On pages where in seconds they go viral one of the many comments is that they had never in their lives seen the Municipality of Chacao empty and without traffic. Just as I showed you the photos of the Autopista are these photos.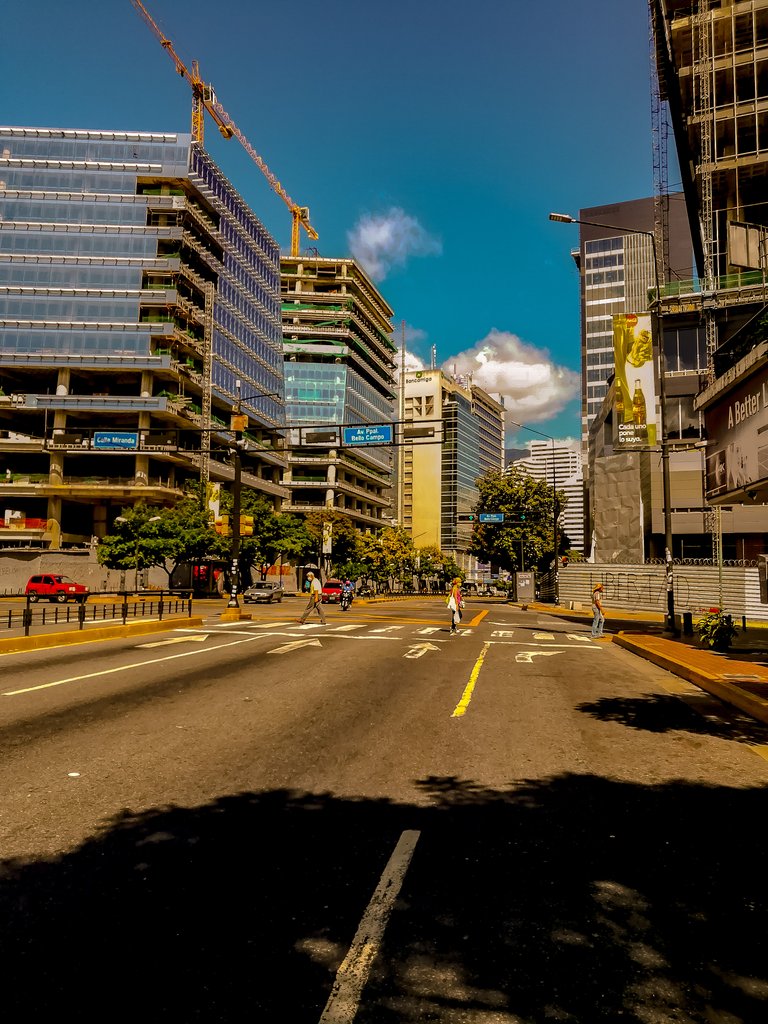 En un día iba hacia un lugar público pero no estaba seguro de si estaba abierto al público. Salí muy tarde de casa y me quedé haciendo unas fotos, con unas vistas únicas así que cuando llegue a mi destino ya lo habían cerrado ja ja ja ja. Perdí mi viaje pero como nunca me he dado por vencido, me fui a otros lugares e hice unas fotos mucho mejor y sin planearlo.
One day I was going to a public place but I wasn't sure if it was open to the public. I left the house very late and stayed there taking some pictures, with a unique view so when I arrived at my destination it was already closed ha ha ha. I lost my trip but since I have never given up, I went to other places and took some much better pictures without planning it.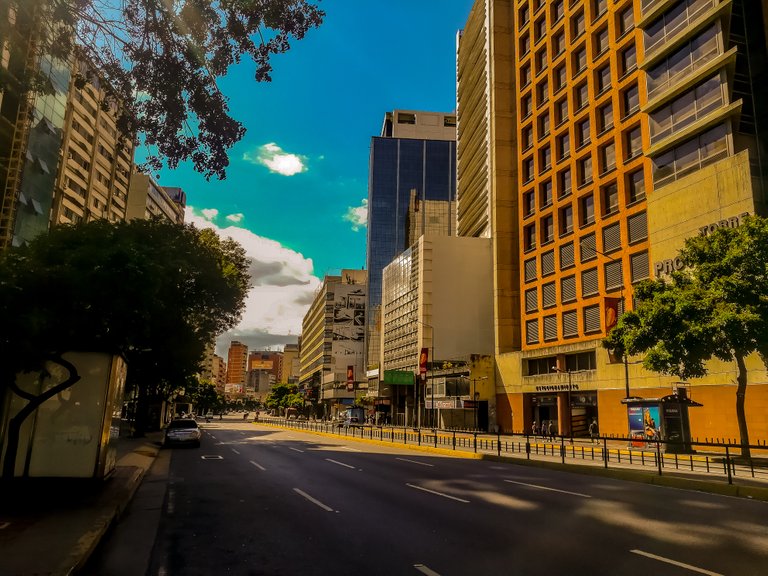 Fotos que de seguro en unos 20 o 50 años, serán una reliquia histórica para las nuevas generaciones. Quizás ya no estemos en este plano o planeta ya que vamos camino a la extinción humana, últimamente he visto y leído como quieren colonizar otros planetas. Ya que este ya lo hemos ido destruyendo poco a poco.
Pictures that in 20 to 50 years will surely be a historical relic for the new generations. Perhaps we are no longer on this plane or planet since we are on the way to human extinction, lately I have seen and read how other planets want to colonize. Since we have already been destroying this one little by little.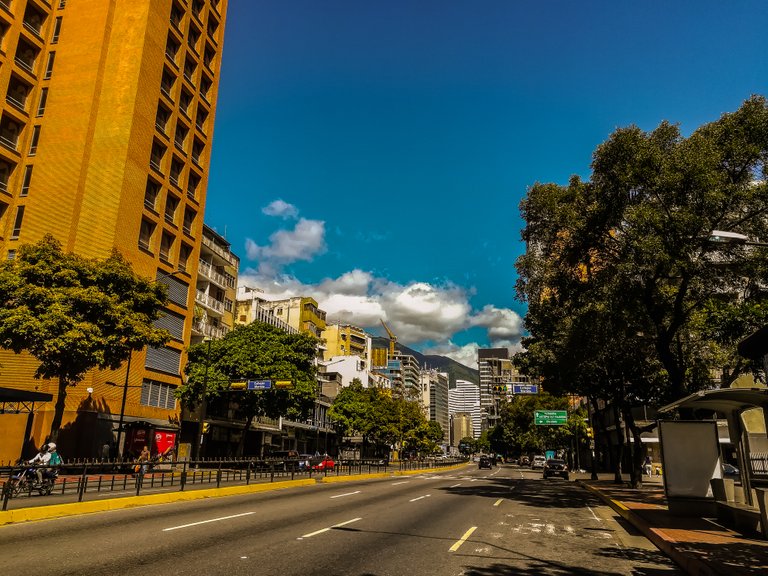 by
Así que disfruten de lo que tenemos y lo que vivimos porque quizás ya mañana no esté o no sea igual. Yo por eso vivo al límite día a día y puedo decir que hice muchas cosas en mi corta edad, más cada una disfrutadas al máximo si me voy de este. Plano puedo decir que cumplí muchas cosas y sueños, más los que están por venir.
So enjoy what we have and what we are living because tomorrow may not be the same. That's why I live at the limit day by day and I can say that I did many things in my young age, plus each one enjoyed to the fullest if I leave this one. I can say that I fulfilled many things and dreams, plus those that are to come.
Fotos de mi autoría.