Hello, dear readers
         Today, we continue the steps in the making of Embla, my first Venezuelan cuatro. If you found this story in this entry, please go and check the previous one here.
Buen día, estimados lectores.

Hoy continuaremos viendo los pasos en la construcción de Embla, mi primer cuatro venezolano. Si acabas de encontrar esta publicación, te sugiero que des click aquí para ver la primera parte.
---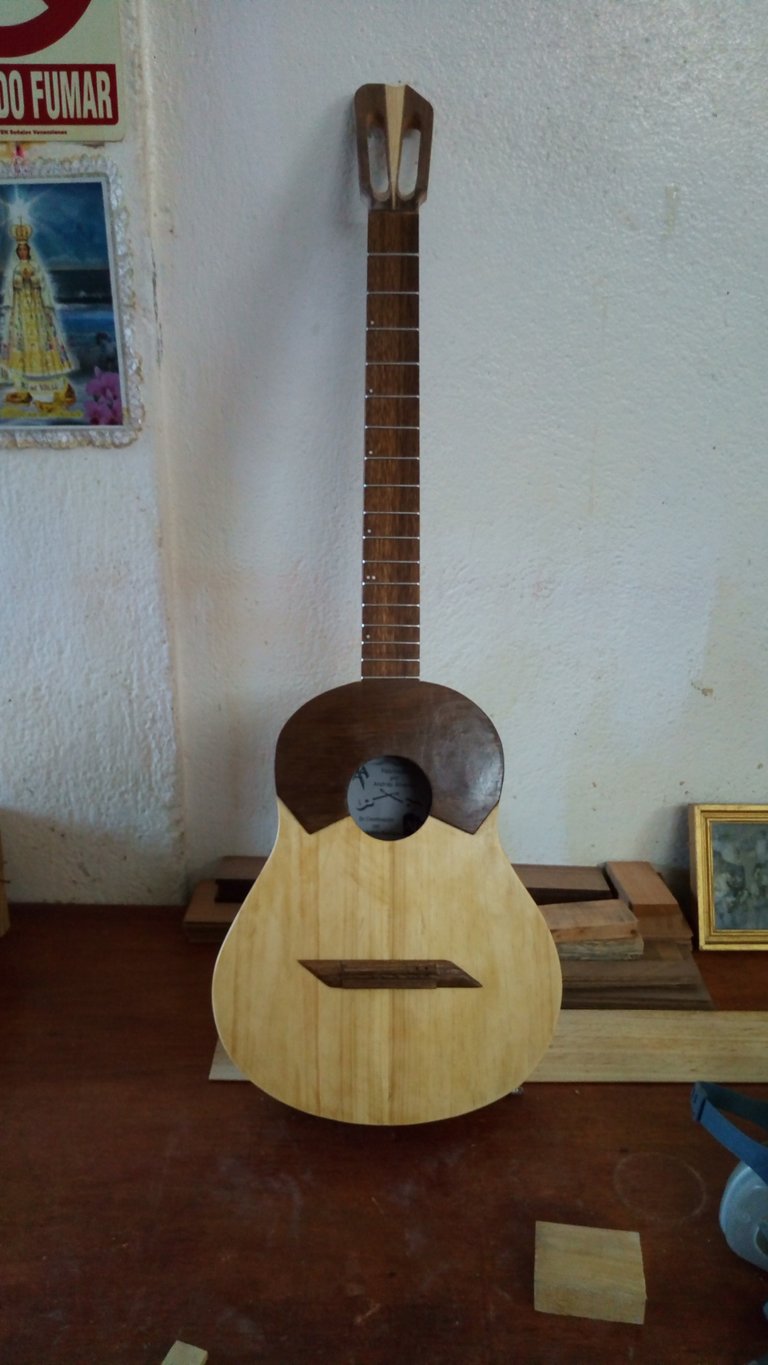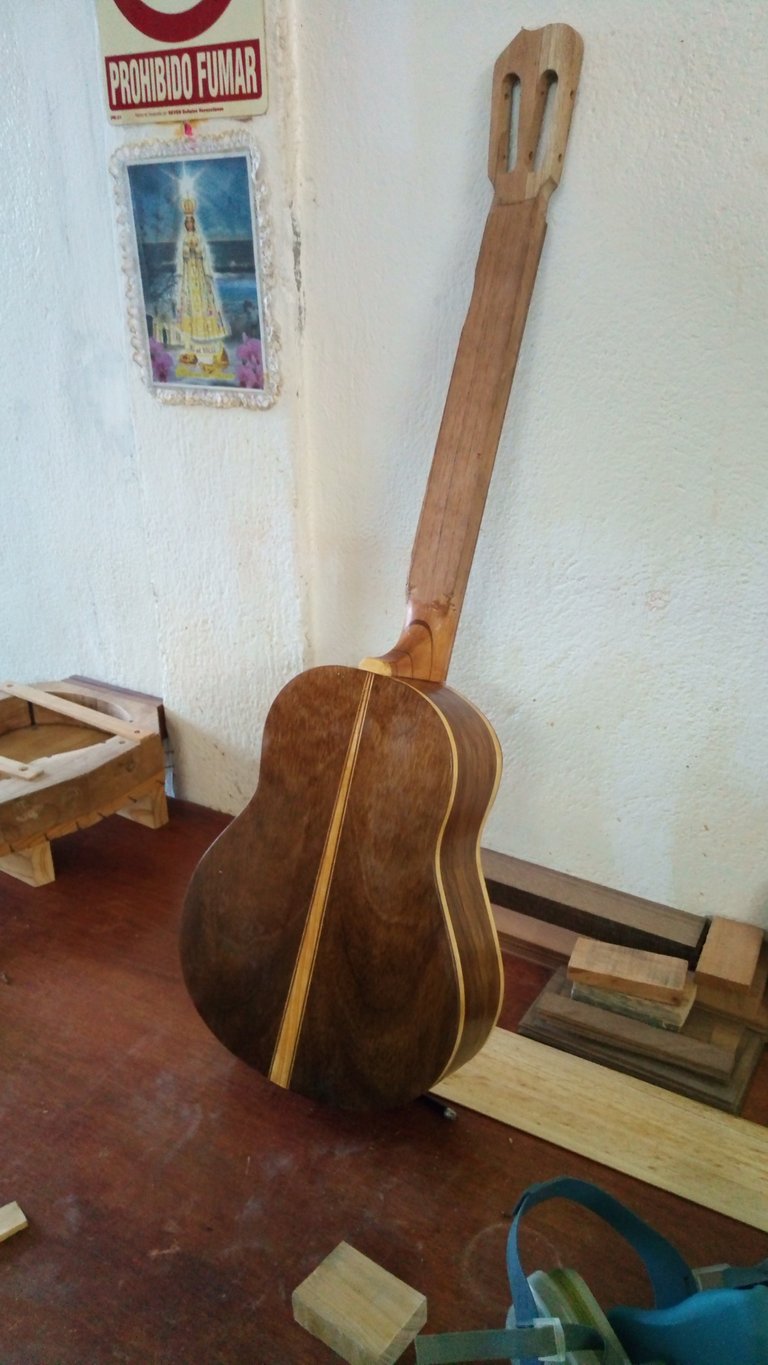 Cuatro's looks better. What's next? We need to put the fret is place, make the bridge and start preparing the whole instrument for the application of sealant.

         In case you were wondering why is the back of the neck still flat when guitars and similar instruments have rounded shape, worry not, this has a purpose. Getting the frets into place means hammering them down onto the fretboard. Doing this requires a flat surface, lest you want to break the neck. So, once we are ready to work. The frets are put in place, one at a time. These come in a single string of material. They are usually made of aluminum, but there are frets of other materials like bronze and other alloys. Once all frets are resting on the fretboard, you need to file the edges. Otherwise, whoever gets to play the instrument would get cut.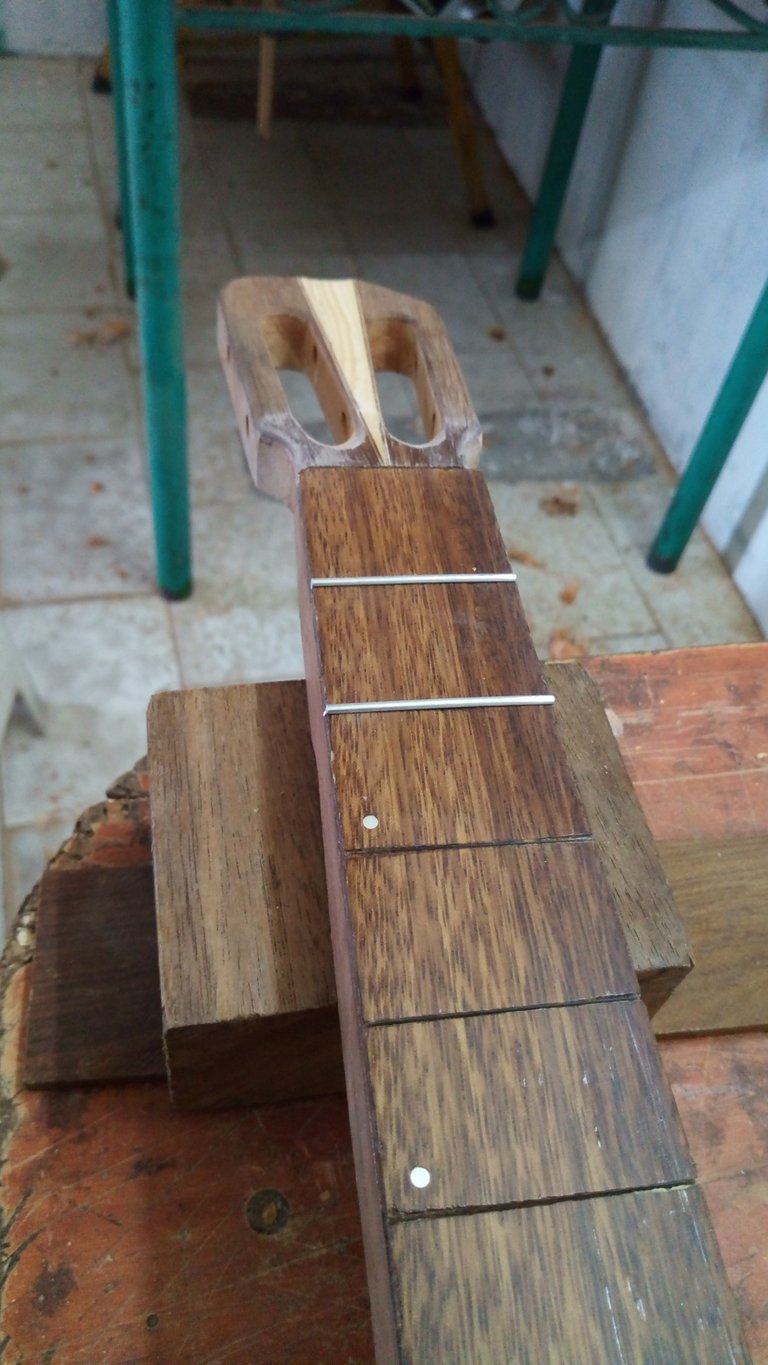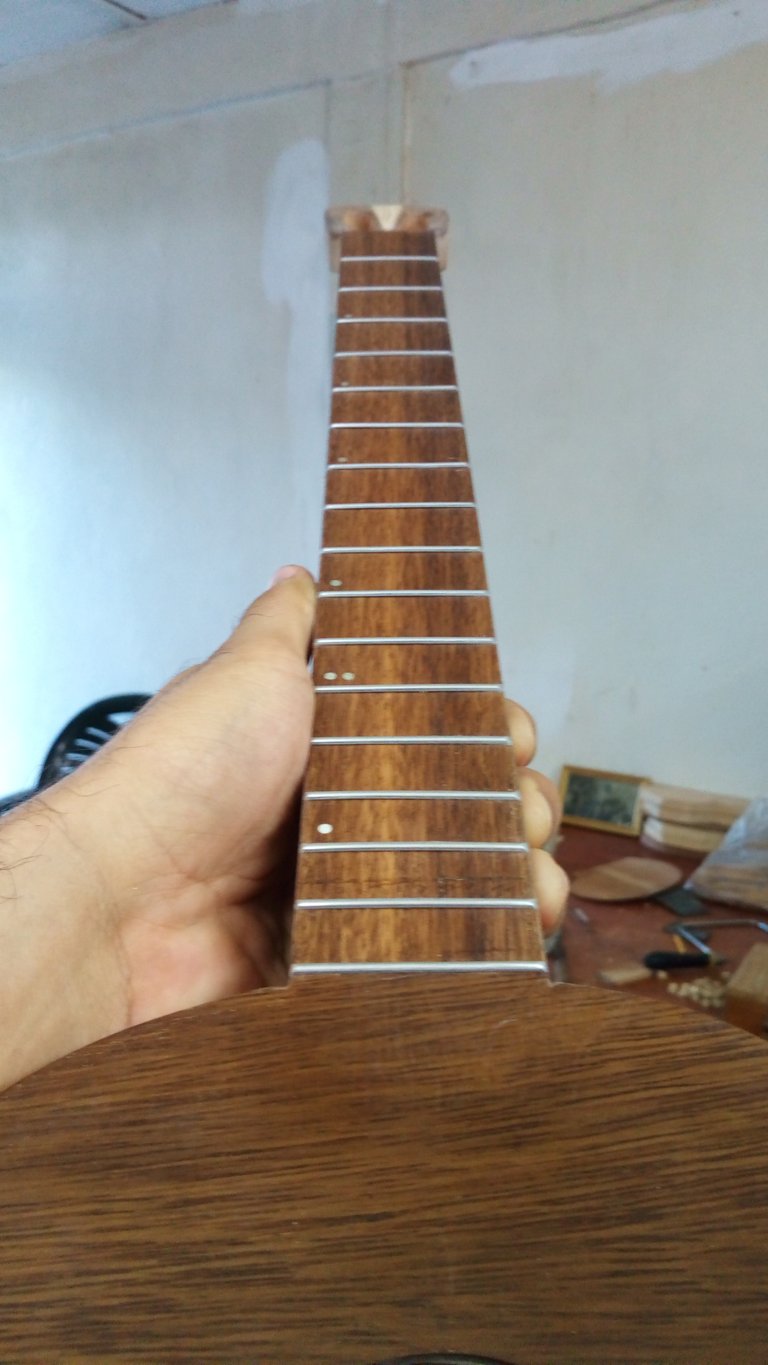 Let's go on with the bridge. This piece transports the vibration from the strings into the top in order to produce sound. Its placement is another delicate matter. You need to make sure it is place on the top at a distance equal to the distance from fret 0 to fret 12. This is to ensure the instrument is on a tempered tuning. Once you have this measure and the bridge is done, you can mark its spot on the top.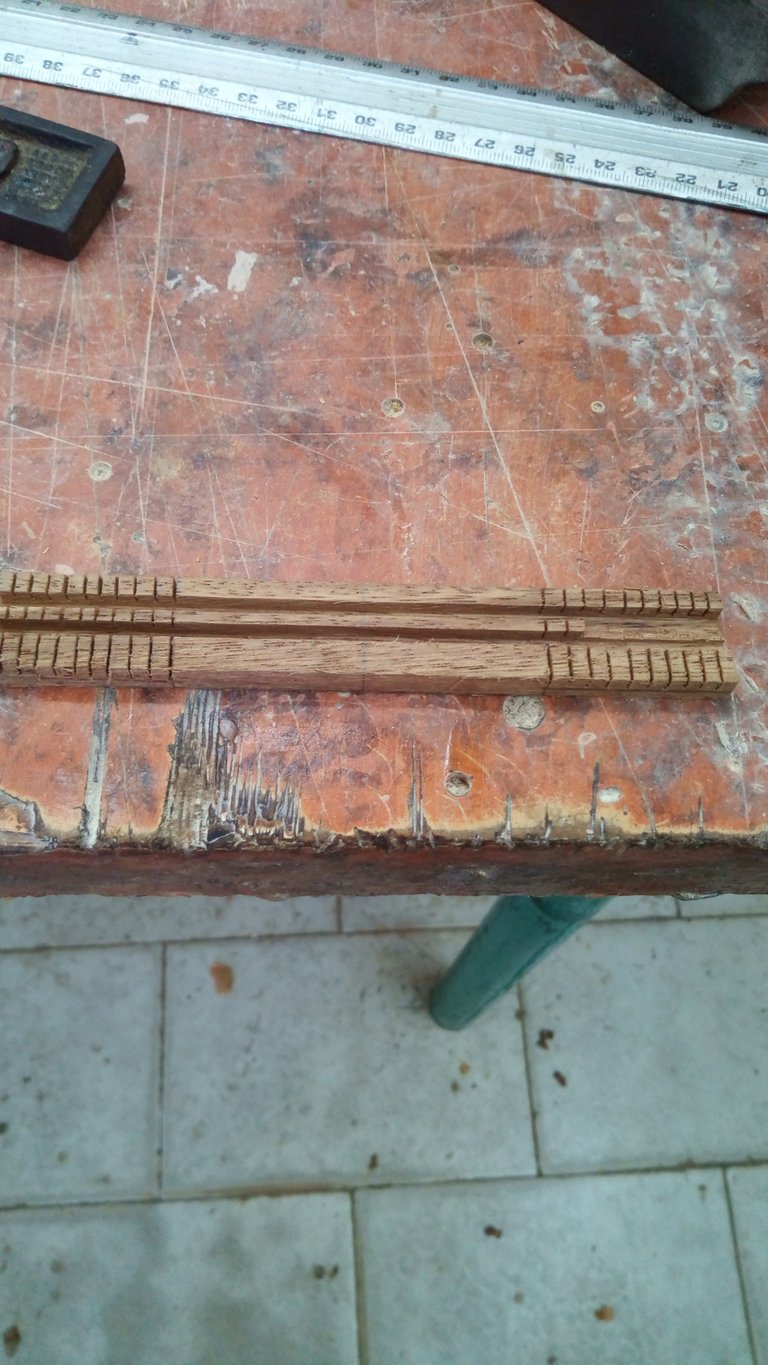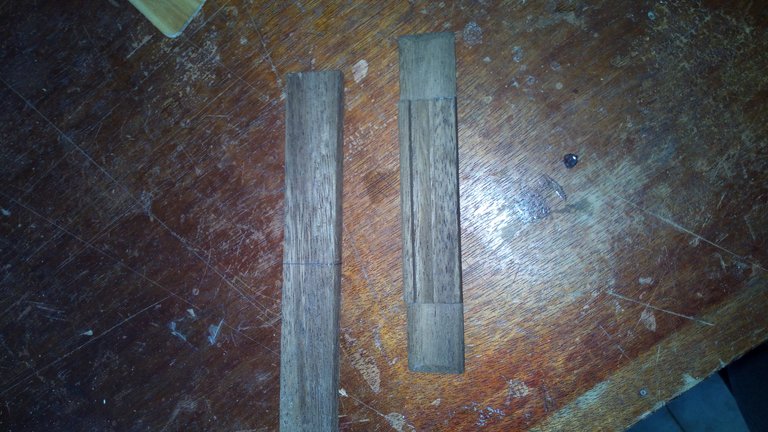 But before fixing the bridge in place, we need to sand the whole cuatro again. This is to ensure sealant will get applied on an even surface. This is the most important sanding on the instrument. It's the key to a nice finish and a beautiful looking instrument. If you are wondering if I did this to the fretboard before putting the frets in place, you're absolutely right.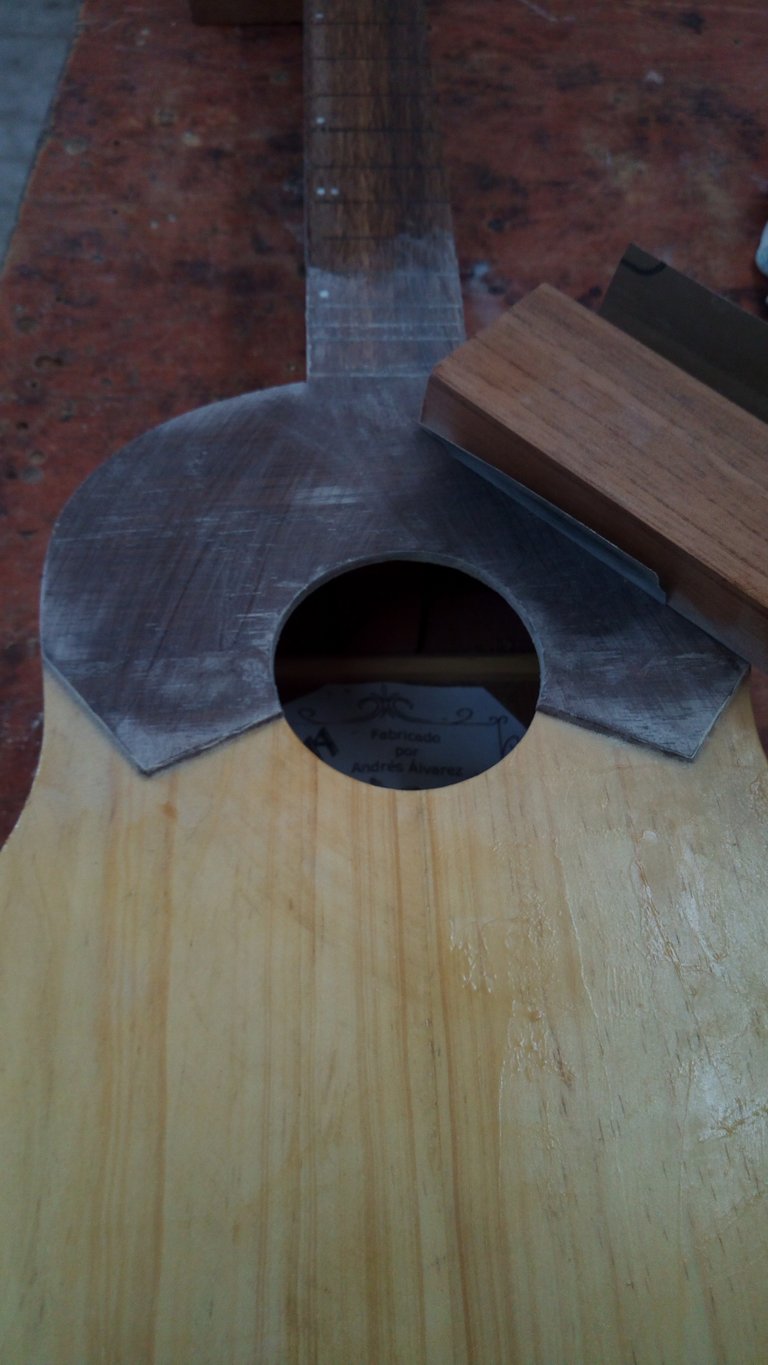 Se ve bien. ¿Qué sigue? Tenemos que colocar los trastes, hacer el puente y preparar la superficie del cuatro para aplicar el sellador.

Si te preguntas por qué el reverso del mástil sigue plano cuando los instrumentos de la familia de las guitarras suelen tener una curva en esta área, no te preocupes. Esto tiene un propósito. Para colocar los trastes en el diapasón es necesario usar un martillo. Muy parecido a clavar un clavo. Hacer esto, requiere una superficie plana. Hacerlo con un mástil curvo, aparte de difícil, aumentaría las probabilidades de romper la pieza. Esa es la razón. Aclarado esto y listo para empezar, es hora de colocar los trastes en el diapasón, uno a la vez. Estos vienen en una sola pieza (como si fuera un rollo de alambre). Generalmente, están hechos de aluminio, pero los hay en otros materiales como bronce u otras aleaciones. Una vez terminado esto, hay que limar los bordes. De lo contario, cualquier persona que se atreviera a tocar el cuatro, se cortaría.

Vamos con el puente. Esta pieza es responsable de transportar la vibración de las cuerdas hacia la tapa. Su ubicación es fundamental en la producción del sonido y afinación. Hay que asegurarse de que esté en el lugar correcto. Este es a la misma distancia que hay del traste 0 al traste 12. Al repetir esta meda del traste 12 hacia la tapa, tenemos la ubicación de puente. Lo que sigue es hacer una marca.

Pero antes de colocar el puente en su lugar es necesario lijar todo el cuatro una vez más. Esto es para asegurarse que el sellador se aplique sobre una superficie pareja. Este paso es de suma importancia si se quiere lograr un buen acabado en el instrumento. Si te preguntas si esto se hizo antes de poner los trastes, estás en lo correcto.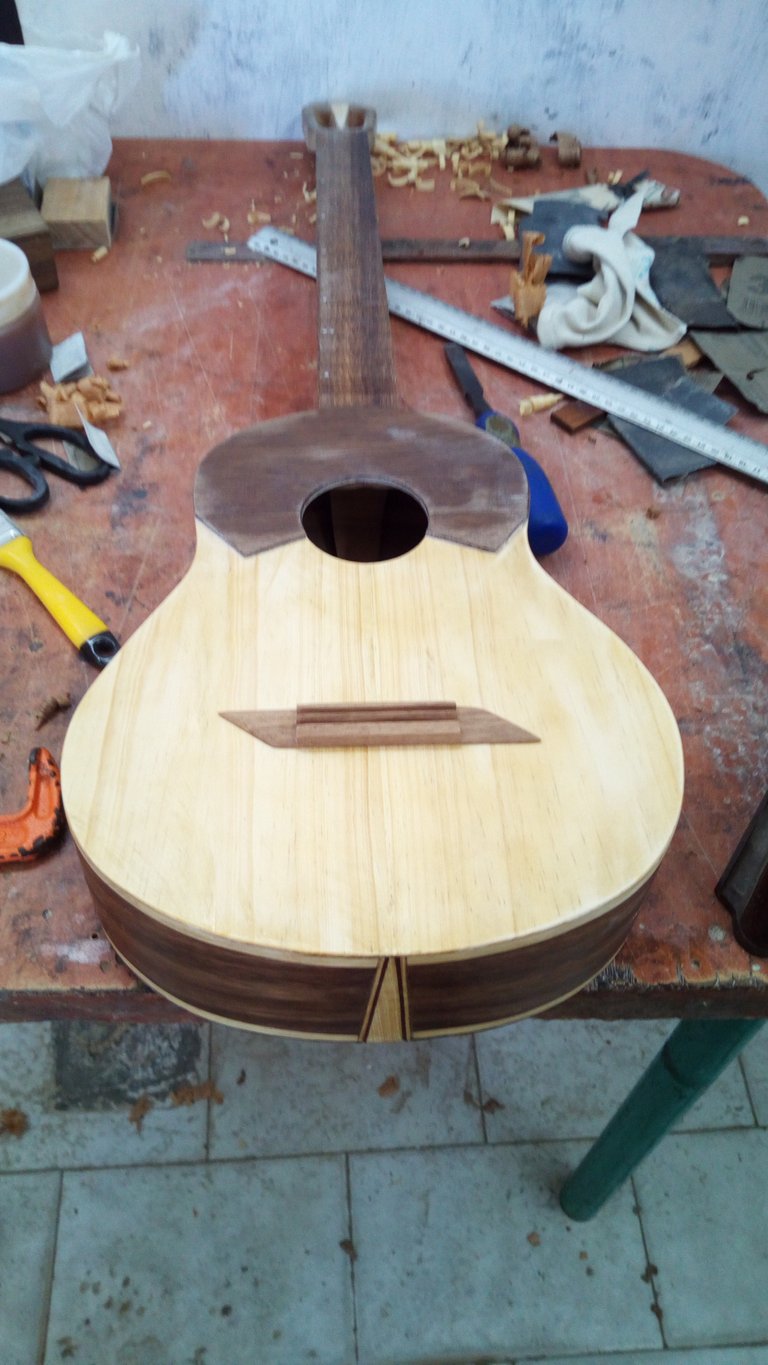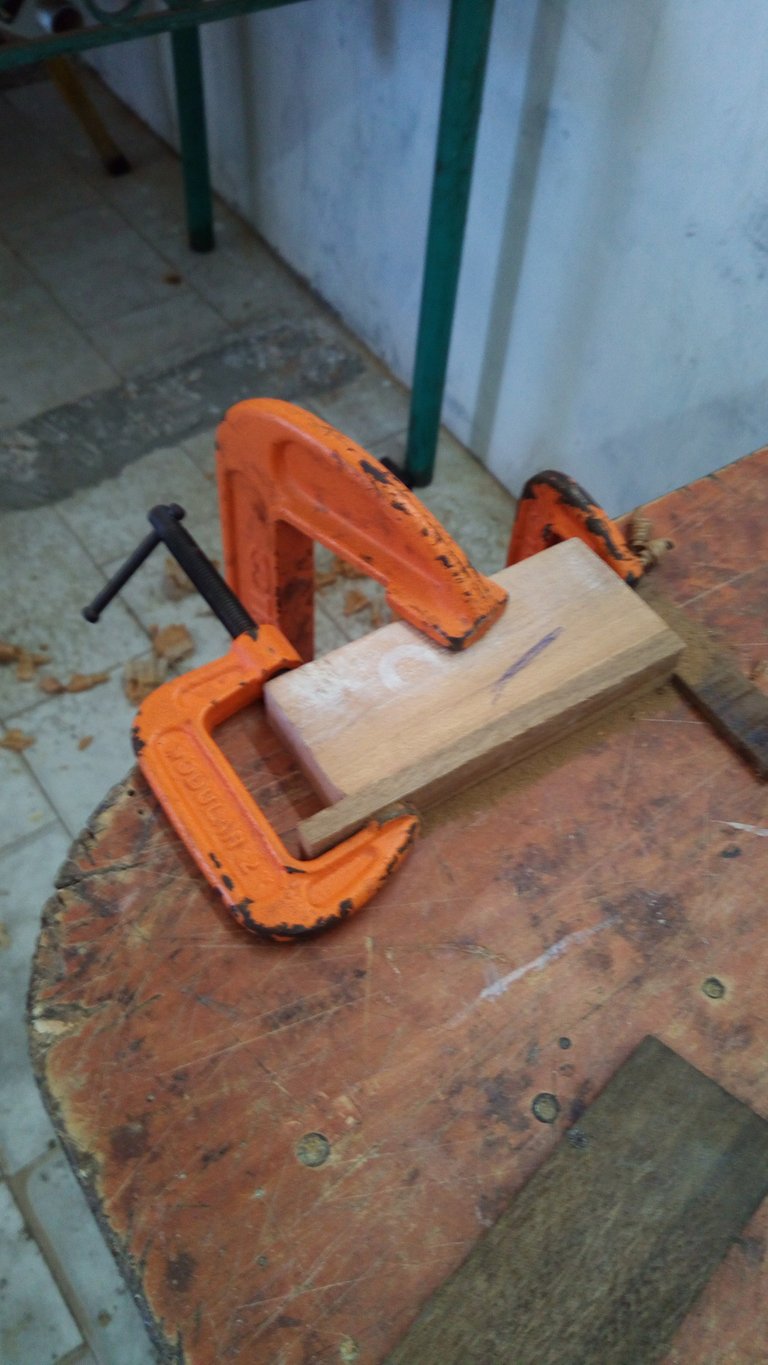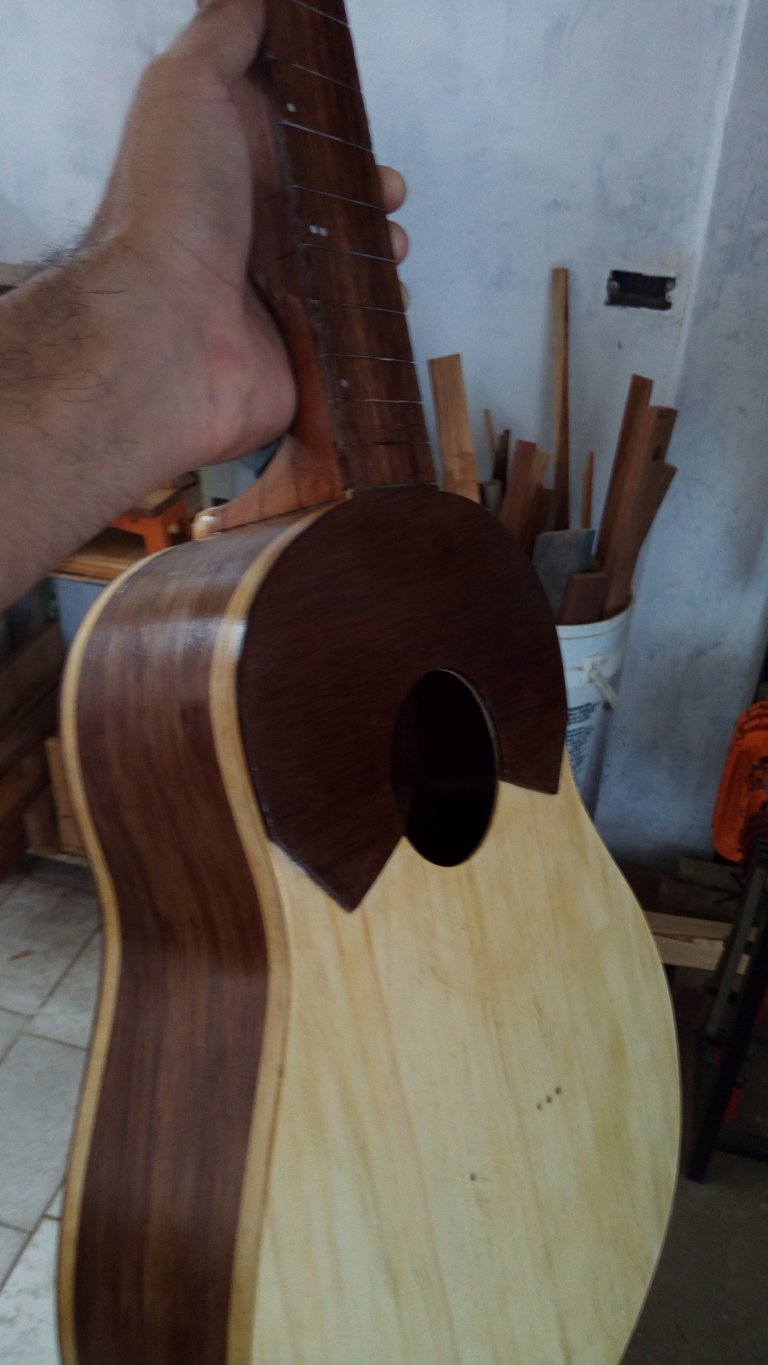 ---
         That is all for this entry. Thanks a lot for reading. See you in the next chapter.
Eso es todo por esta ocasión. Gracias por leer. Nos vemos en el próximo post.
         All the pictures used in these posts are either mine or from my teacher Andrés Rodríguez. He doesn't mind me using these.