Hello, dear readers
         Today, we continue the steps in the making of Embla, my first Venezuelan cuatro. If you found this story in this entry, please go and check the previous one here.
Buen día, estimados lectores.

Hoy continuaremos viendo los pasos en la construcción de Embla, mi primer cuatro venezolano. Si acabas de encontrar esta publicación, te sugiero que des click aquí para ver la primera parte.
---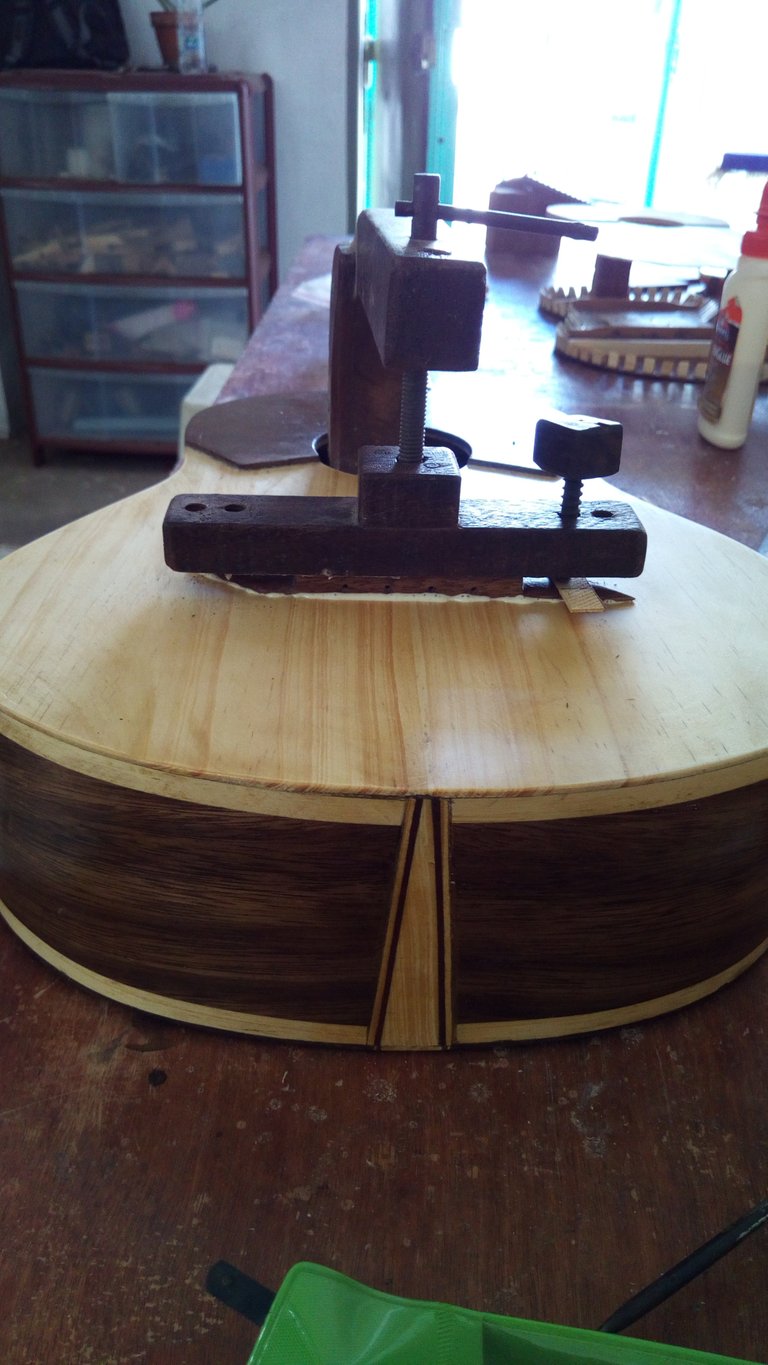 Second to last entry in this series. Today, is time to give the neck its final shape and fix the bridge in place.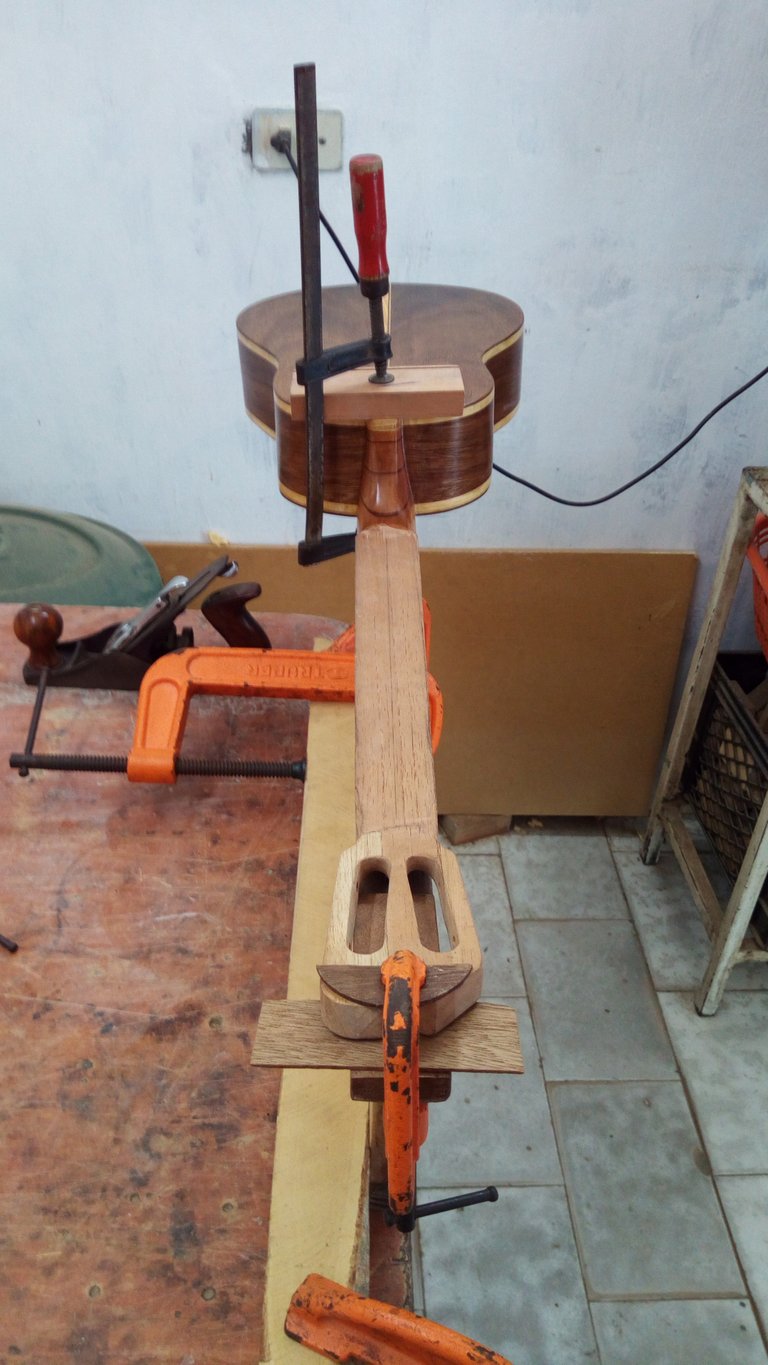 This is the last carving of something done for this project. Again, it was done by hand. Also, for giving a round shape to something that is square, you need measures. So, this time it was crucial to follow the central line of the neck and start removing material with care not only to make it round; but to have an even curve. Nevertheless, this is the side where the hand of the player rests in order to play notes or chords. An uneven surface would make that difficult.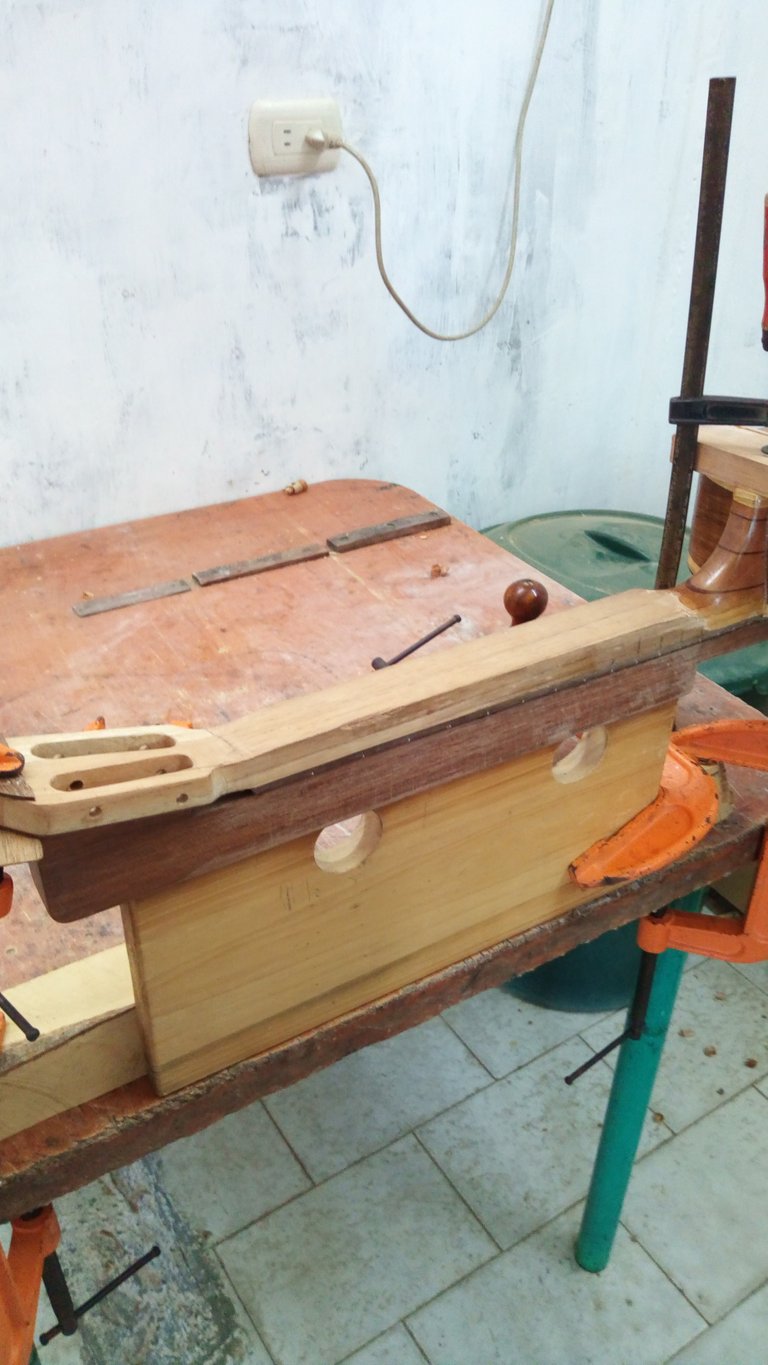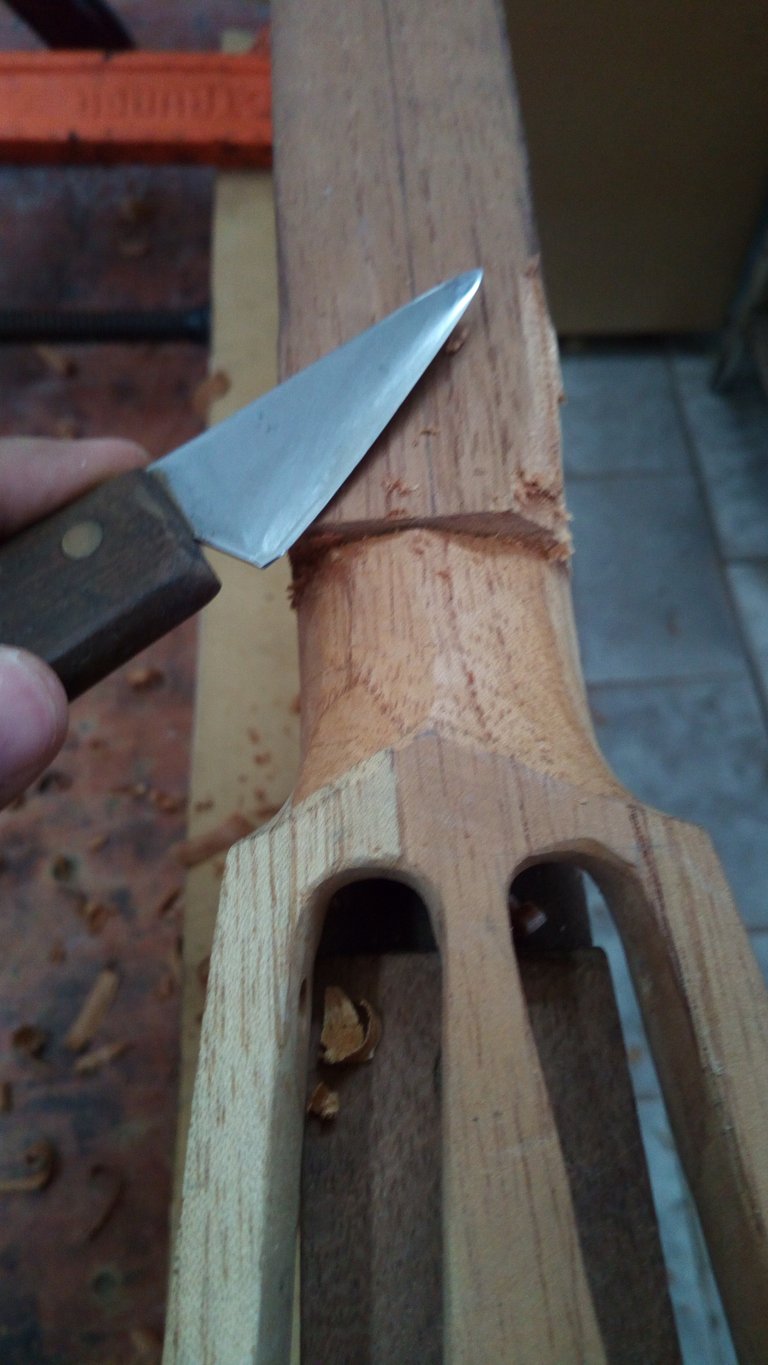 With the neck finished, it is time to fix the bridge. The mark was already done. The holes on the top will help as an anchor to keep the bridge in place while the glue dries. Then, with the help of this press, we will make sure it secured in place.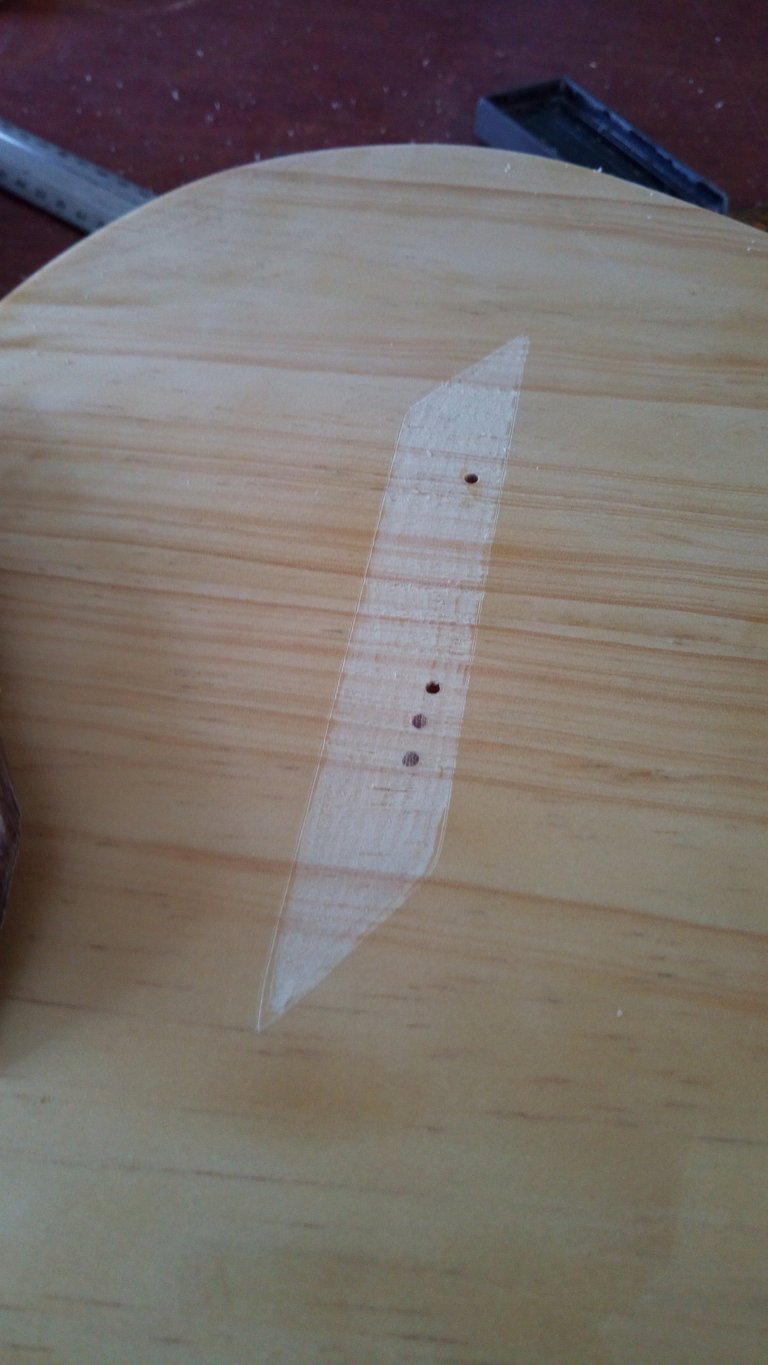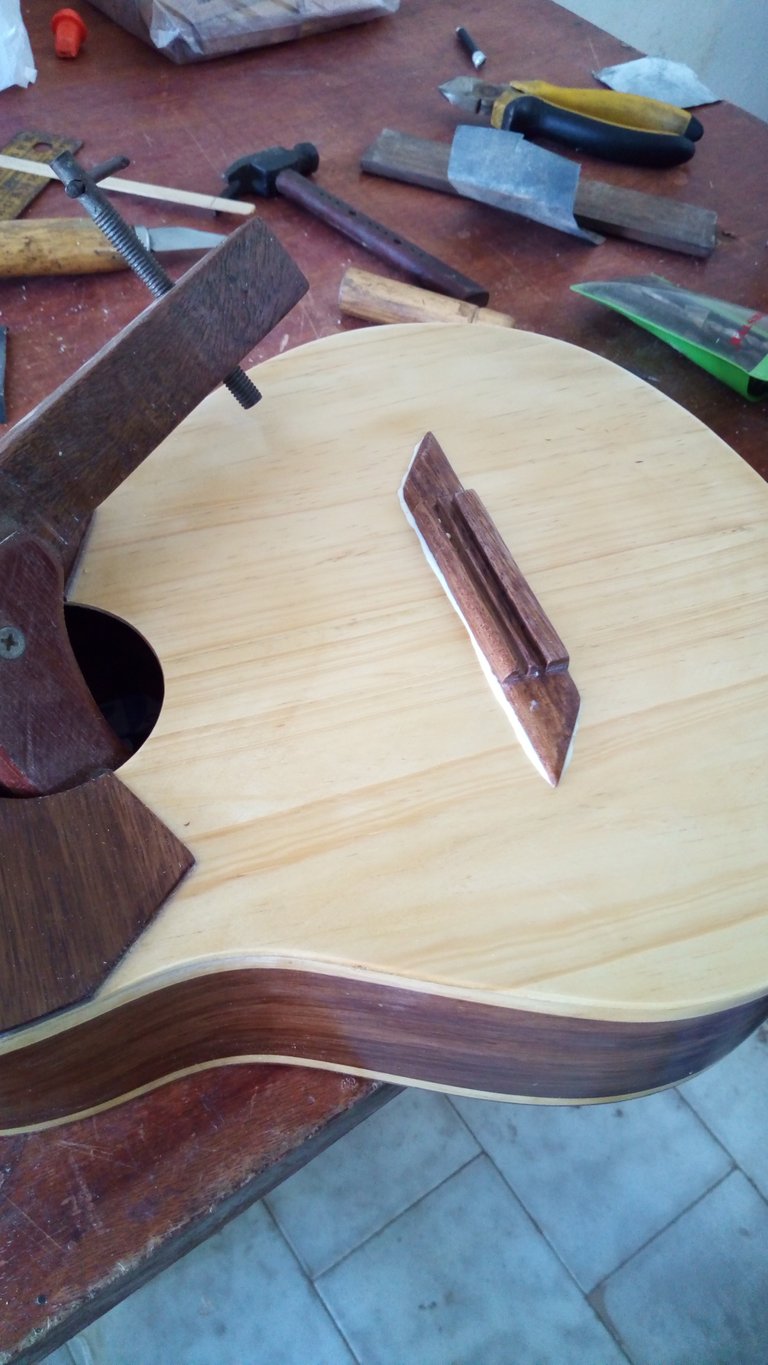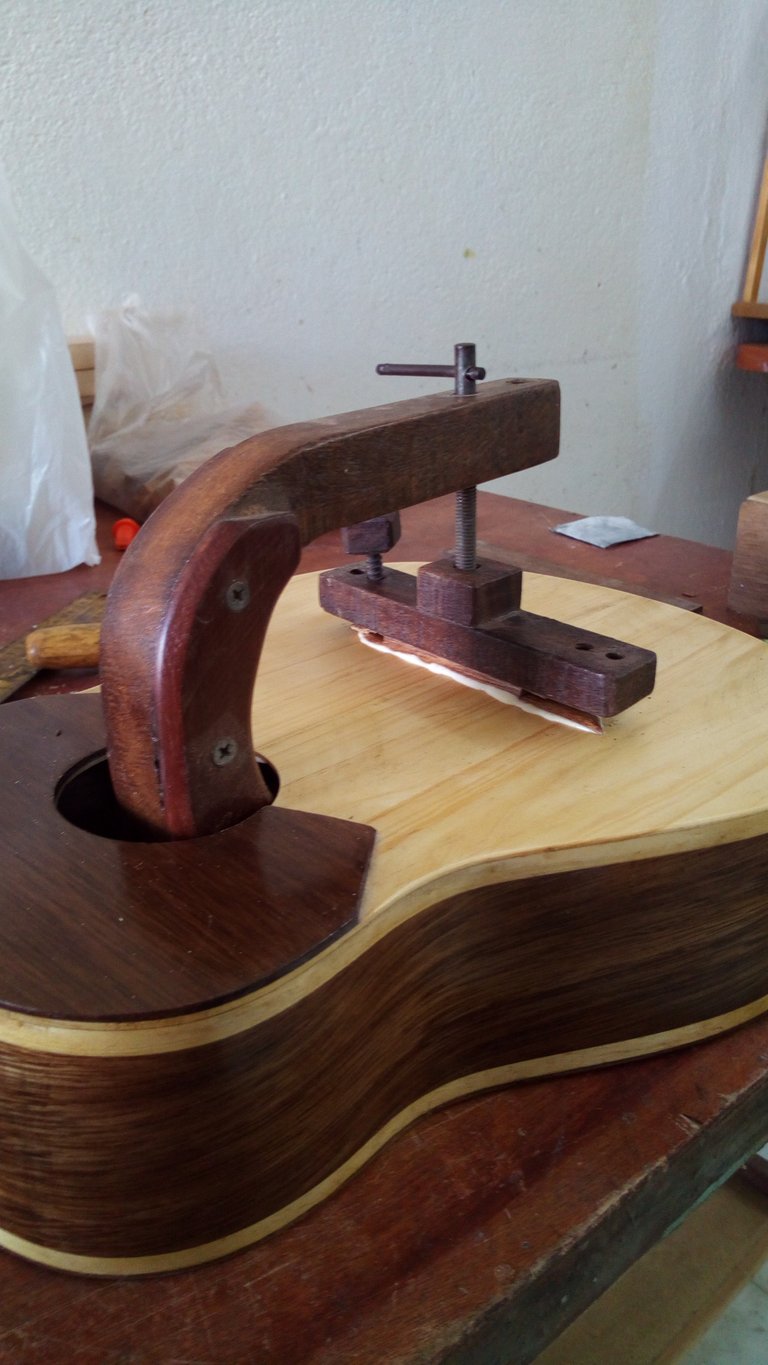 Esta es la penúltima entrega de esta serie. Ya llegó la hora de redondear el mástil y colocar el puente en su lugar.

Esta sería la última vez que se remueve material del instrumento. Esto se llevó a cabo con herramientas de mano. Además, para redondear esta parte, es necesario tomar medidas. Por lo tanto, es crucial seguir una línea central, no solo para darle una curva si no para que dicha curva esté pareja. La mano del ejecutante del instrumento descansa sobre esta superficie. Cualquier desnivel haría más difícil la ejecución del cuatro.

Con el mástil terminado, es hora de fijar el puente. Su lugar de descanso ya había sido marcado. Los hoyos en la tapa servirán de ancla mientras el pegamento se seca. Después, con ayuda de una prensa, se asegura el puente en su lugar.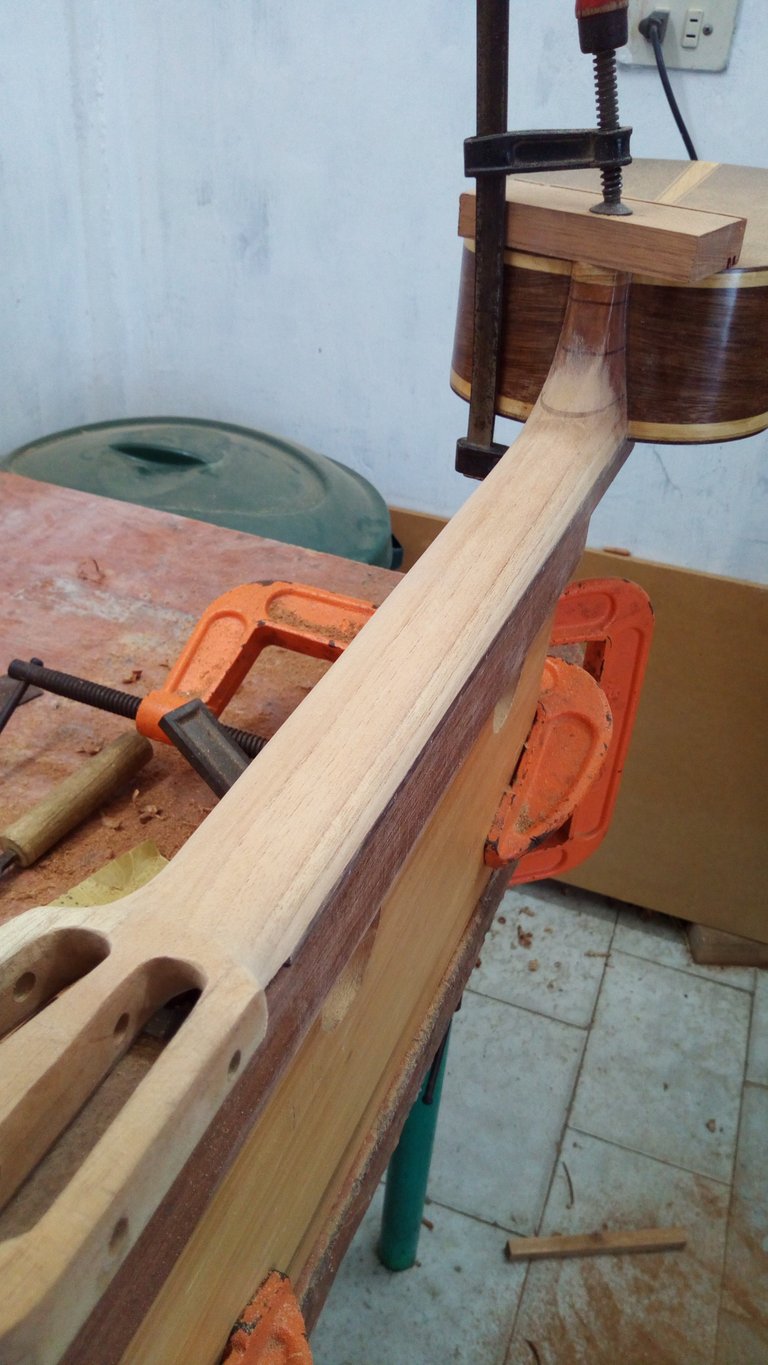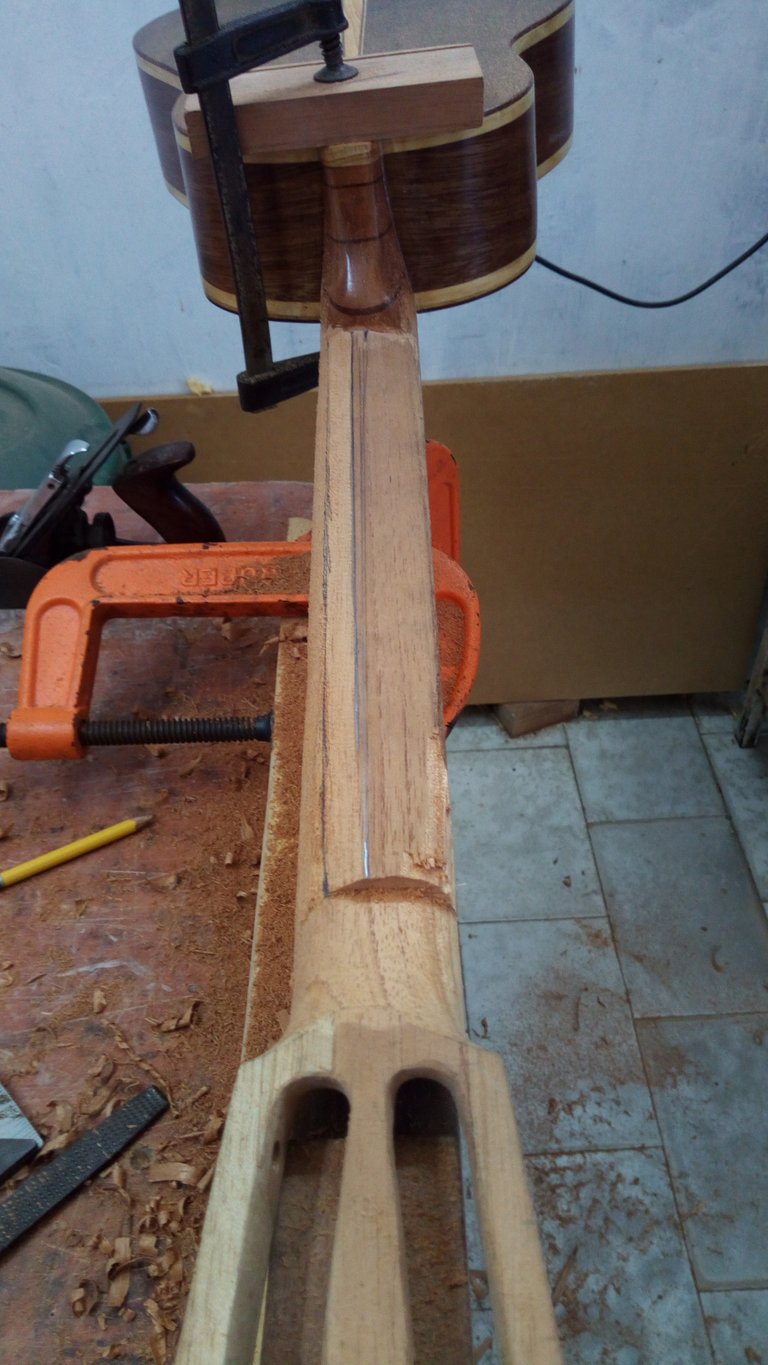 ---
         That is all for this entry. Thanks a lot for reading. See you in the next chapter.
Eso es todo por esta ocasión. Gracias por leer. Nos vemos en el próximo post.
         All the pictures used in these posts are either mine or from my teacher Andrés Rodríguez. He doesn't mind me using these.