Hello, dear readers
         Today, we continue the steps in the making of Embla, my first Venezuelan cuatro. If you found this story in this entry, please go and check the previous one here.
Buen día, estimados lectores.

Hoy continuaremos viendo los pasos en la construcción de Embla, mi primer cuatro venezolano. Si acabas de encontrar esta publicación, te sugiero que des click aquí para ver la primera parte.
---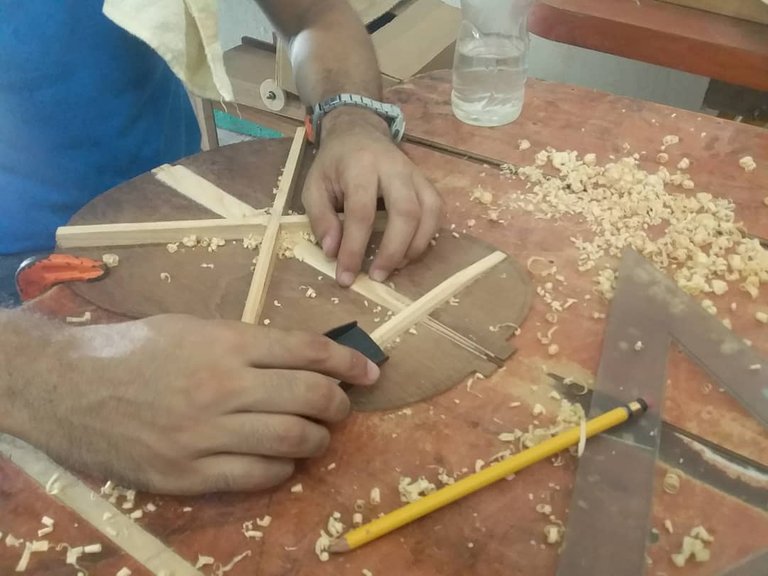 The shaping is almost done!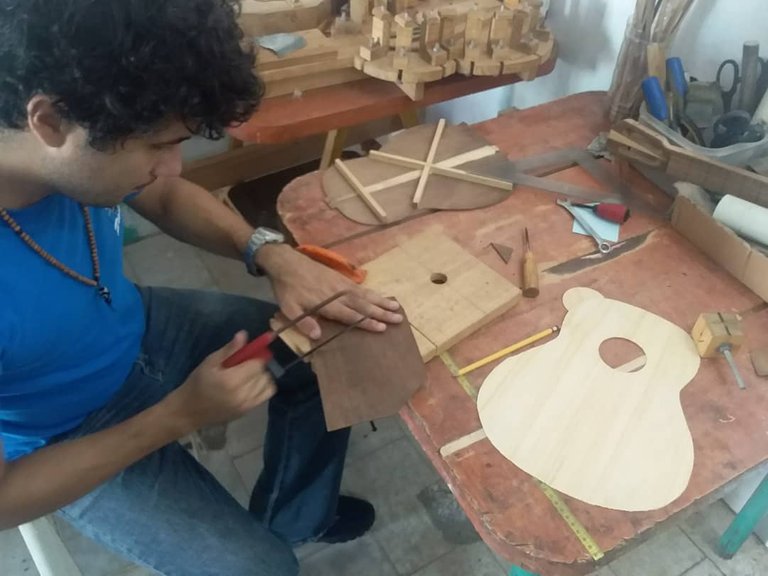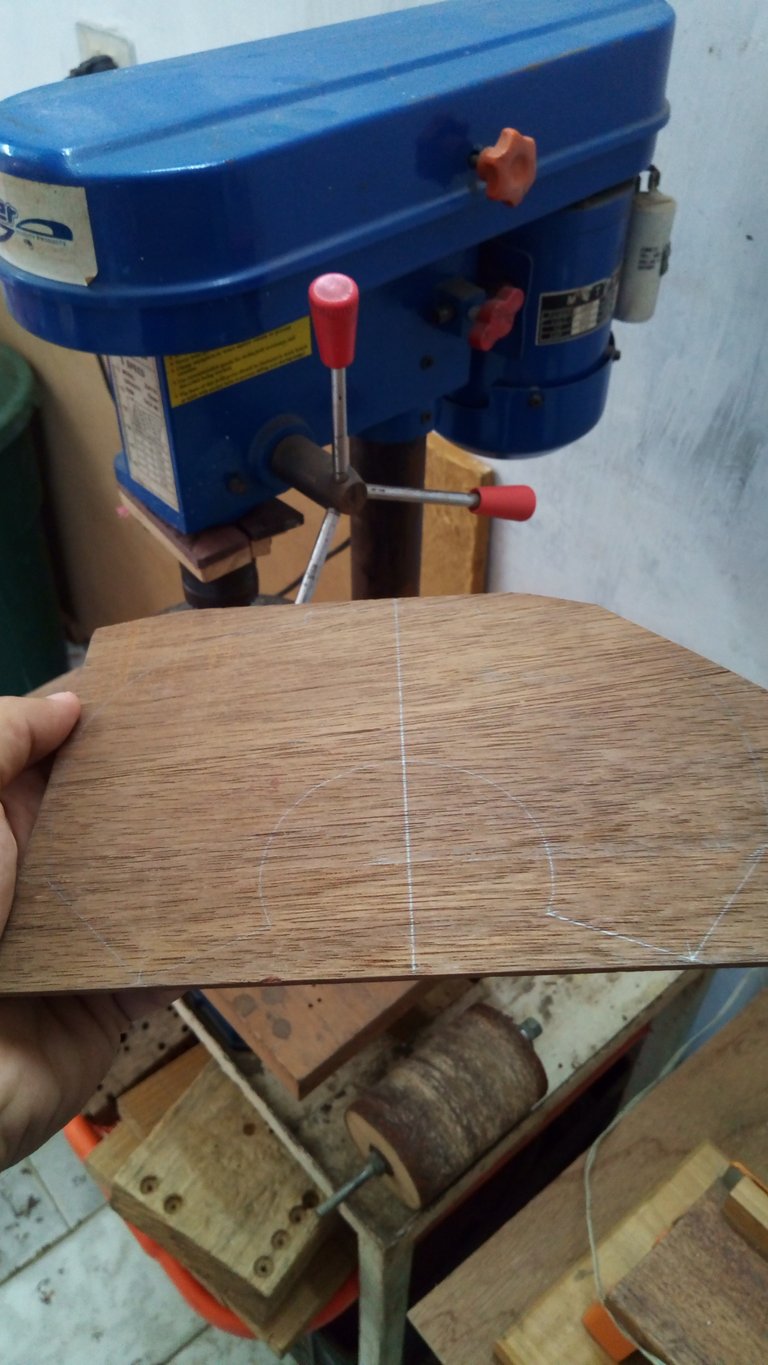 We got to the fun part. More details are added to the pieces. We see the sound hole carved out of the top. Also, there's the design for the strumming guard (this is not the name for this part, but this is a distinct feature of the cuatro and its playing style, so I guess it is nice way to name it).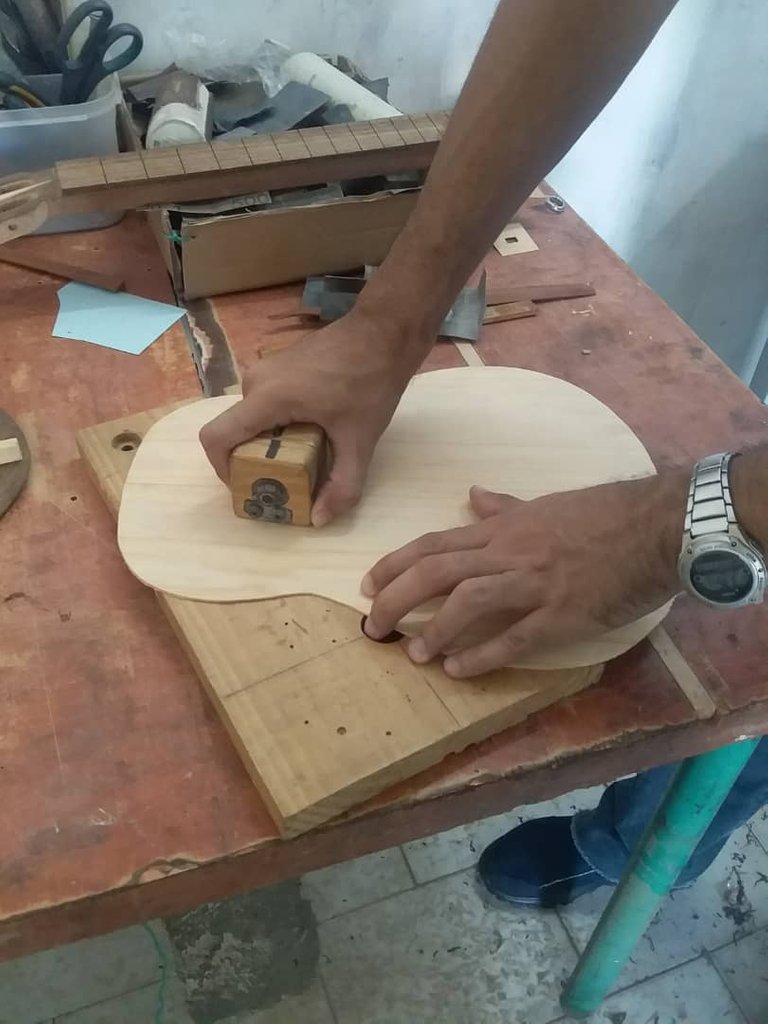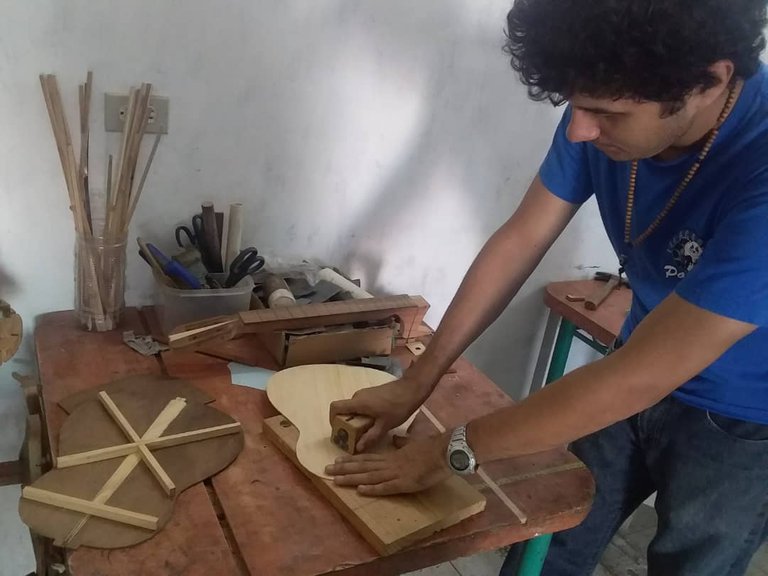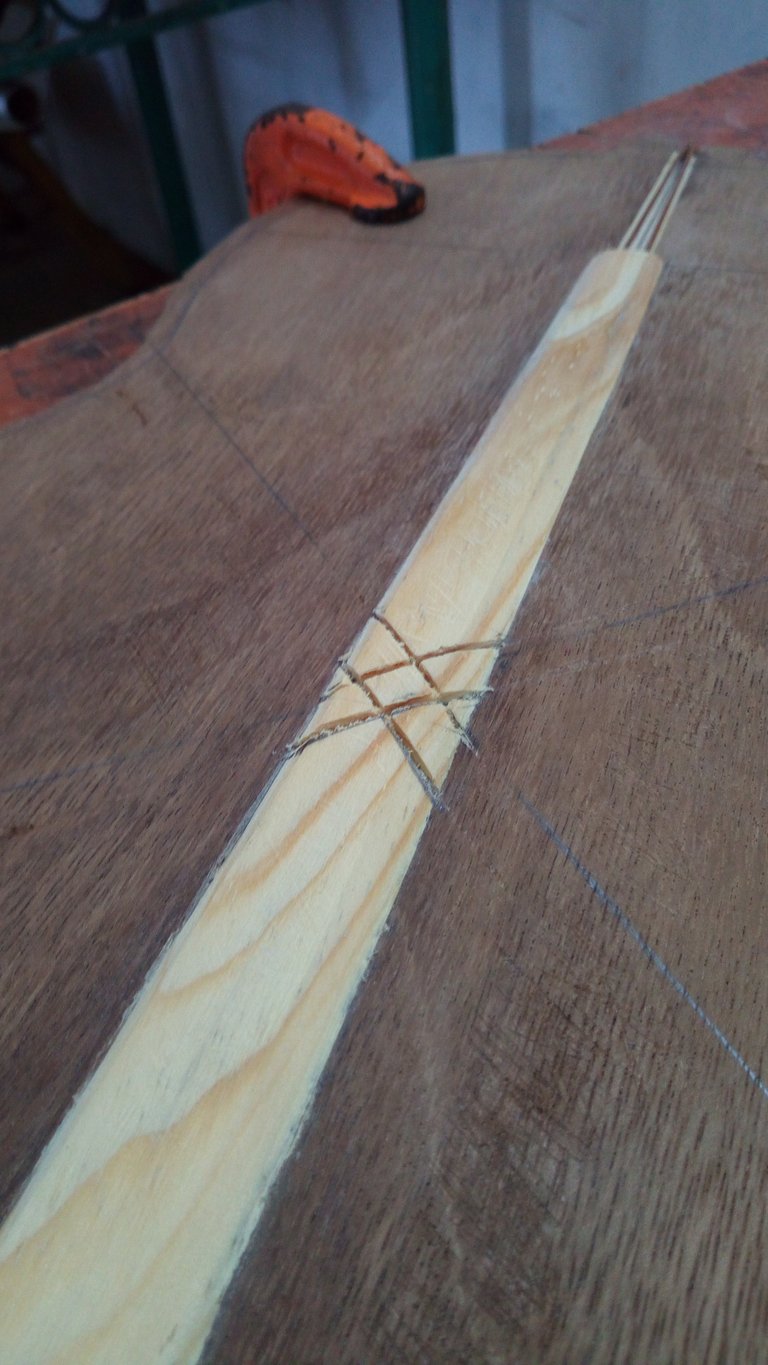 But first, let's go over an important detail on the back of the instrument. We need to put some braces to reinforce this side further. The best part of this day was carving the braces of the back. The design used for this cuatro resembles a common pattern among acoustic guitars. Now that the braces are glued and secured, it is time trim them a little to give them a more appealing appearance. To do this, you can use either a small-sized plane or a chisel.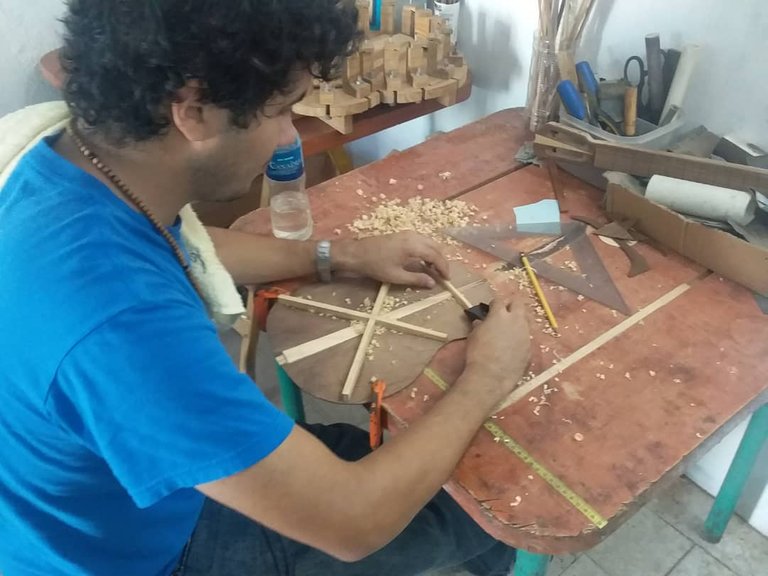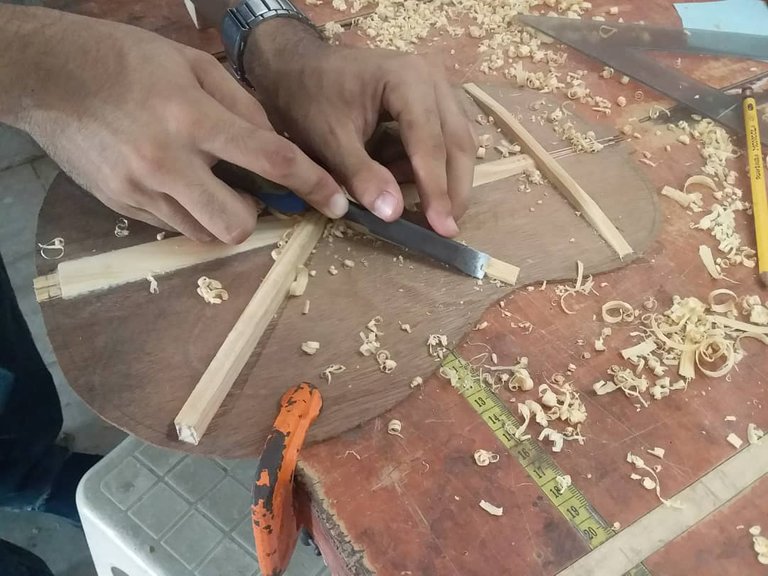 Last but not least, it was time to glue the strumming guard to the top. For this we need to go again to the press and secure the pieces, so they are in the correct position.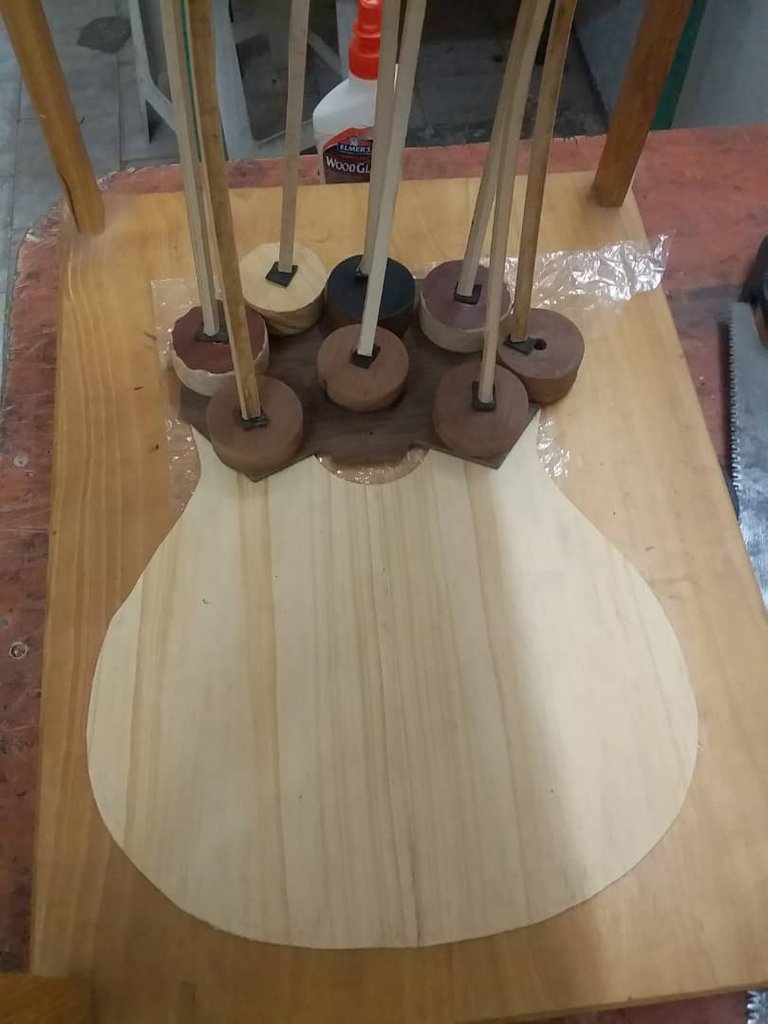 ¡Ya va tomando forma!

Llegamos a la parte más divertida. Se agregan más detalles. Podemos ver que ya se hizo el corte para la boca del instrumento. Además, se diseñó el golpeador (este es uno de los detalles característicos del cuatro).

Primero, tenemos que completar el refuerzo del fondo. Al colocar algunas barras aquí, le daremos al cuatro una mayor fuerza estructural. La mejor parte de todo esto es rebajar las barras del fondo. El diseño que pueden observar en esta parte es un patrón común en la construcción de guitarras acústicas. Ahora que las barras están seguras en su lugar, es tiempo de remover algo de material para darles un acabado estético. Para hacer esto hay dos opciones: usar un cepillo muy pequeño o un formón.
Para finalizar, se pegó el golpeador a la tapa. Se aseguraron las piezas sobre la prensa y se fijaron para que no se cambiaran de posición.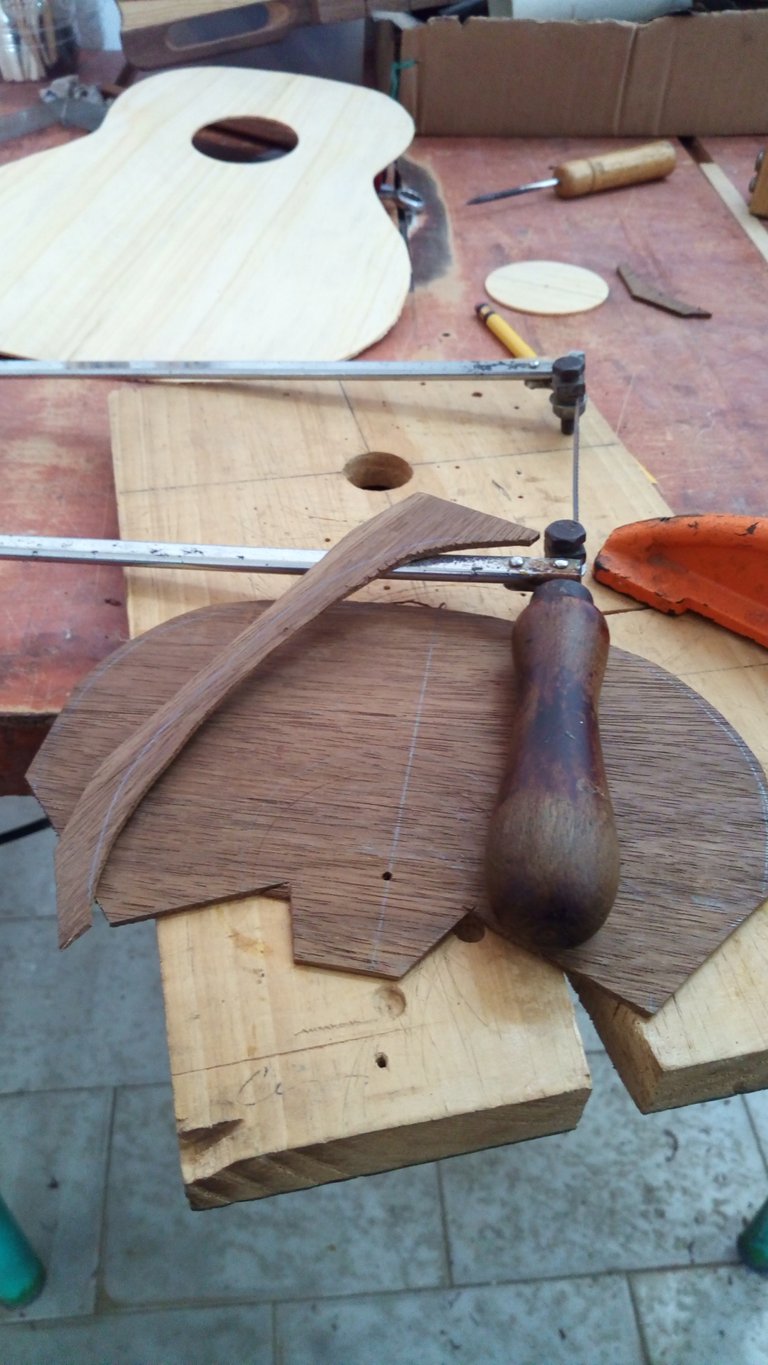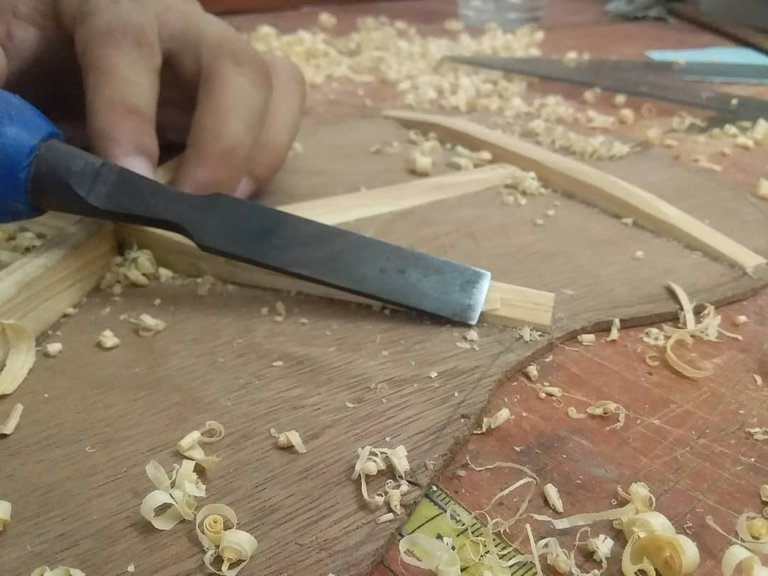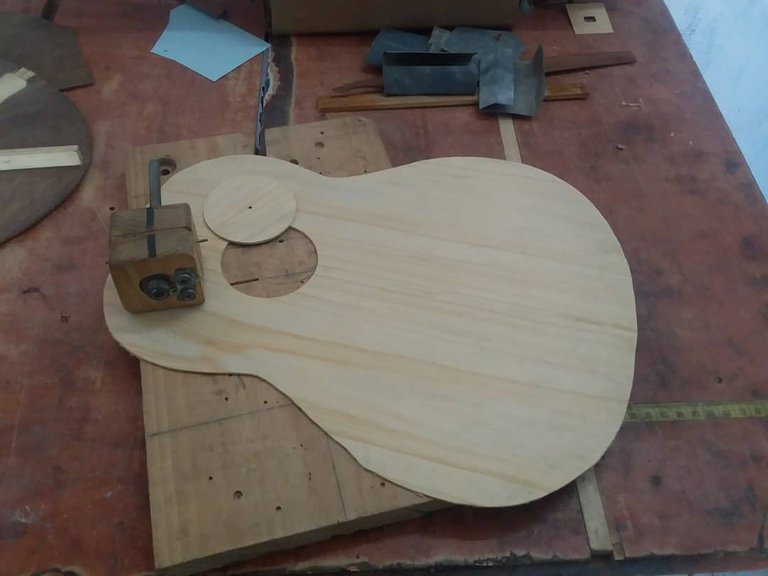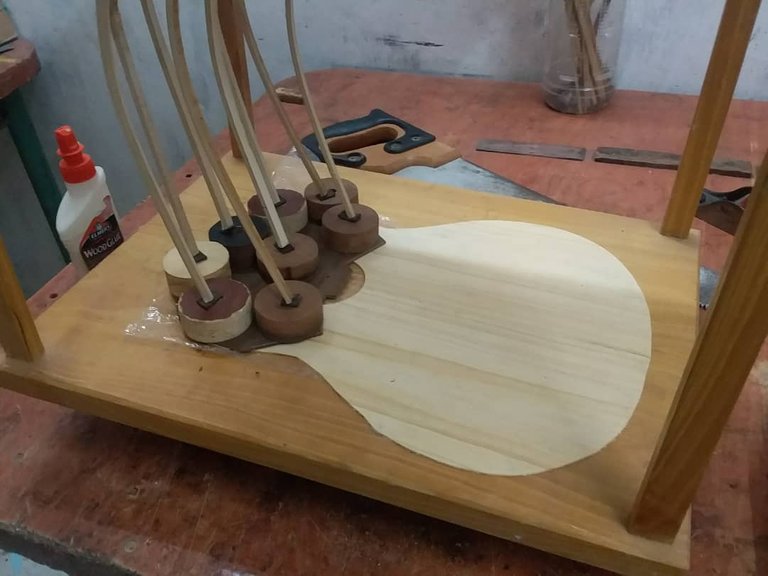 ---
         That is all for this entry. Thanks a lot for reading. See you in the next chapter.
Eso es todo por esta ocasión. Gracias por leer. Nos vemos en el próximo post.
         All the pictures used in these posts are either mine or from my teacher Andrés Rodríguez. He doesn't mind me using these.