Hello, dear readers
         It's woodworking time!
Buen día, estimados lectores.

¡Es hora de trabajar!
---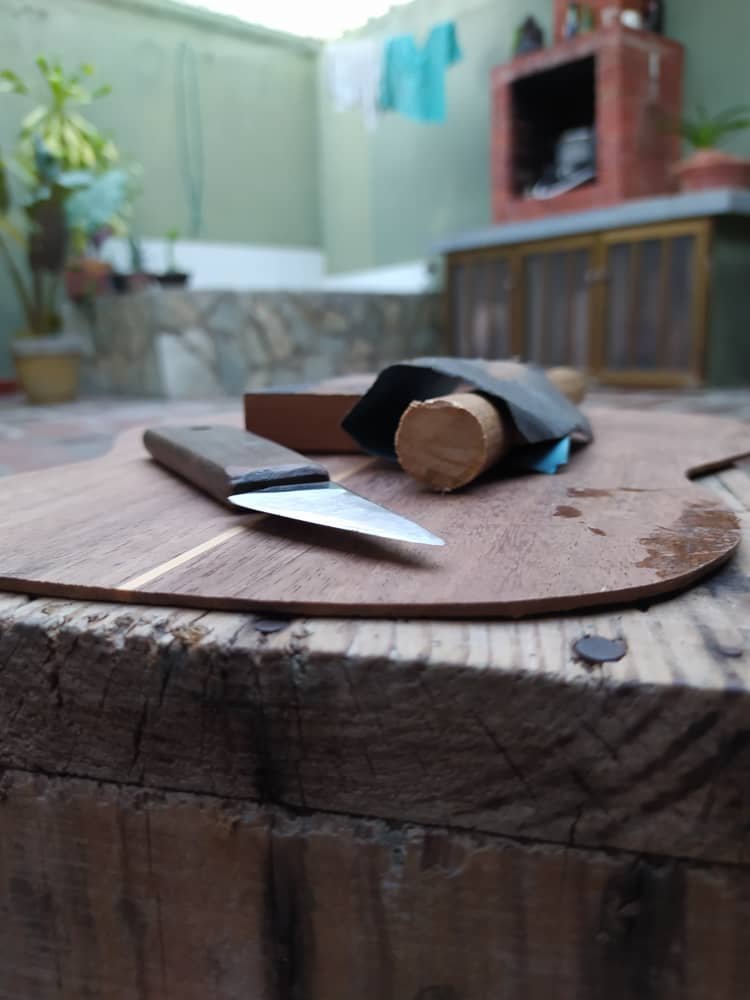 ---
         Sanding these pieces is a lot of work. Maybe, I'm just out of practice. I spent a complete day working on the back piece. Basically, sanding it on both sides with sandpaper of 80 and 100 grit. How do you do this? Easy enough! Imagine an asterisk. You can begin by either of the diagonal directions. Then, you pick the opposite direction. Follow up with the horizontal. End with the vertical. All these directions are related to the wood's vein. That's always the point of reference.

When all the sanding is done, it is time use the trusty mold and mark the shape of the cuatro. Here you also mark where the bars will be placed. After this, it is necessary to mark another margin 3mm from the line you just made to the outside of the piece. This way to have your cutting margin. You never cut the piece to shape because there's always the possibility something might get damaged before assembling. So, it is better to make sure. I did this shaping the old-fashioned way: with a knife and a lot of patience. However, the result speaks for itself.
Lijar estas piezas es un montón de trabajo. Quizá solo estoy fuera de práctica. Pasé todo un día trabajando en el fondo. Básicamente, hay que lijar ambas caras de la pieza con lija de grano 80 y 100. ¿Cómo se hace esto? ¡Fácil! Solo imagina un asterisco. Puedes comenzar por cualquier de las direcciones diagonales. Después, seguir con la otra. Luego, ir en sentido horizontal. Y finalizar, con la vertical. Todas estas direcciones tienen como punto de referencia la veta de la madera. Esa siempre es la guía.

Luego de terminar esto, es tiempo de marcar las líneas con una plantilla. Después, hay que dejar un margen de 3mm hacia el lado exterior de la pieza. Esto es un margen de corte. Nunca se corta una pieza de estas al tamaño requerido antes de ensamblar. Es una medida preventiva en caso de que algo ocurra durante el labrado. En mi pueblo dicen: "seguro mató a confianza". Este labrado se hizo a la antigua: con un cuchillo y mucha paciencia. No obstante, los resultados hablan por sí mismos.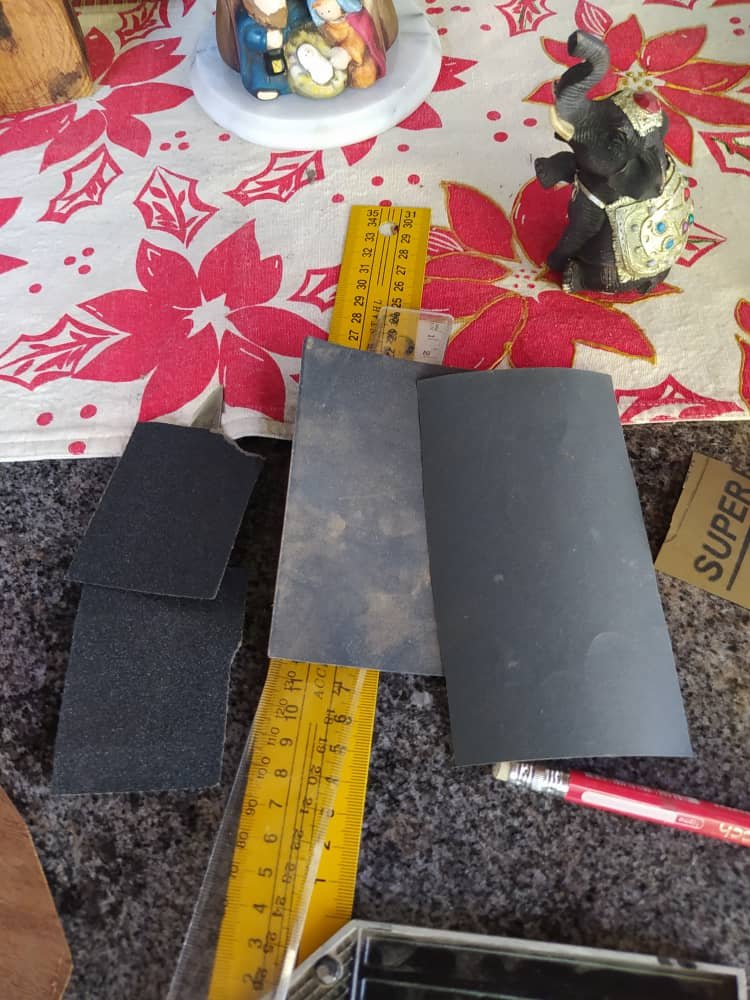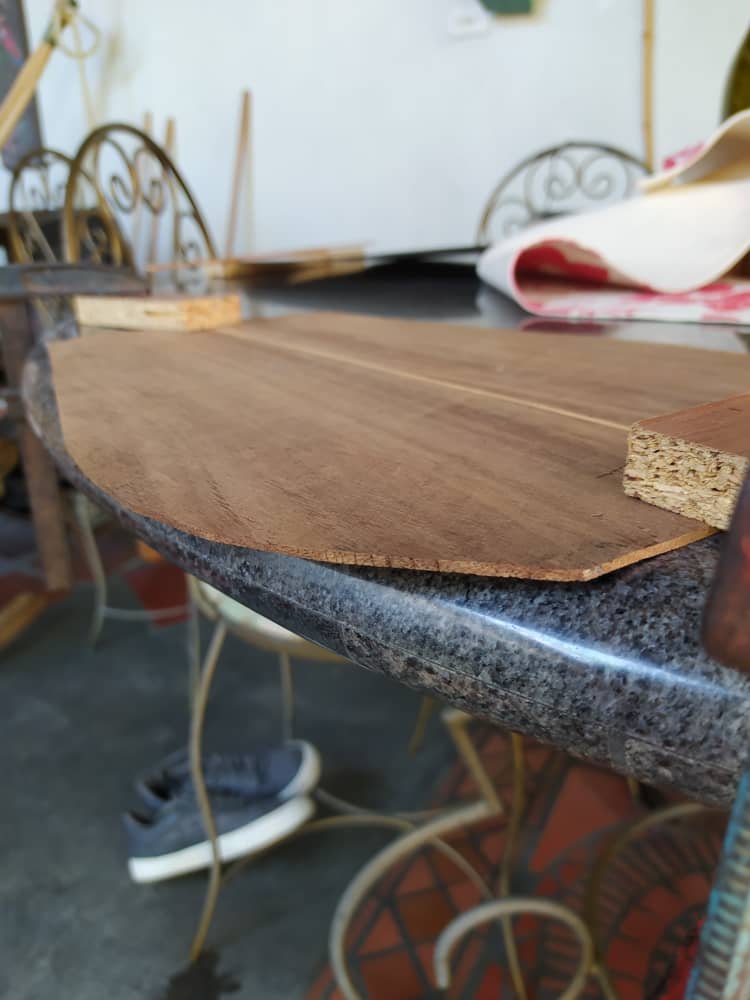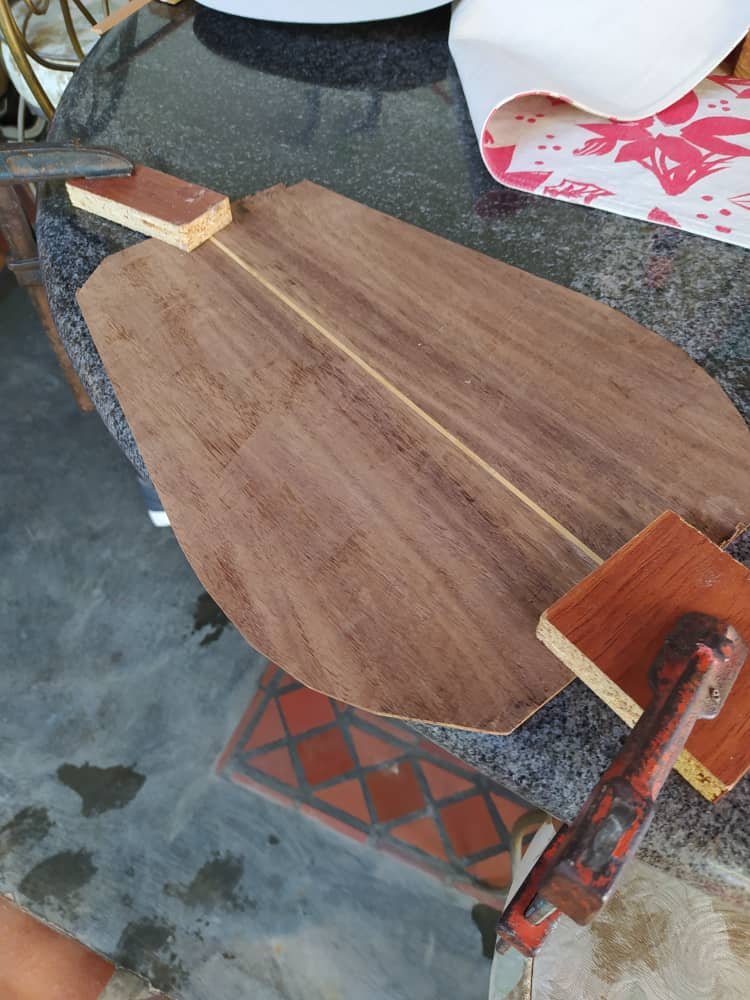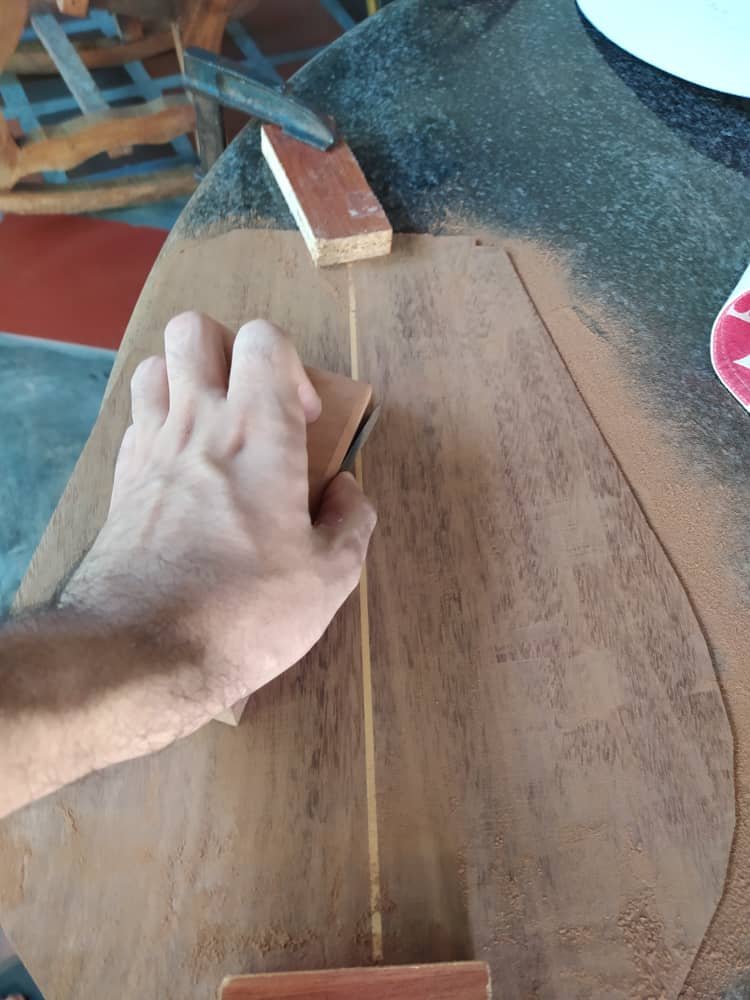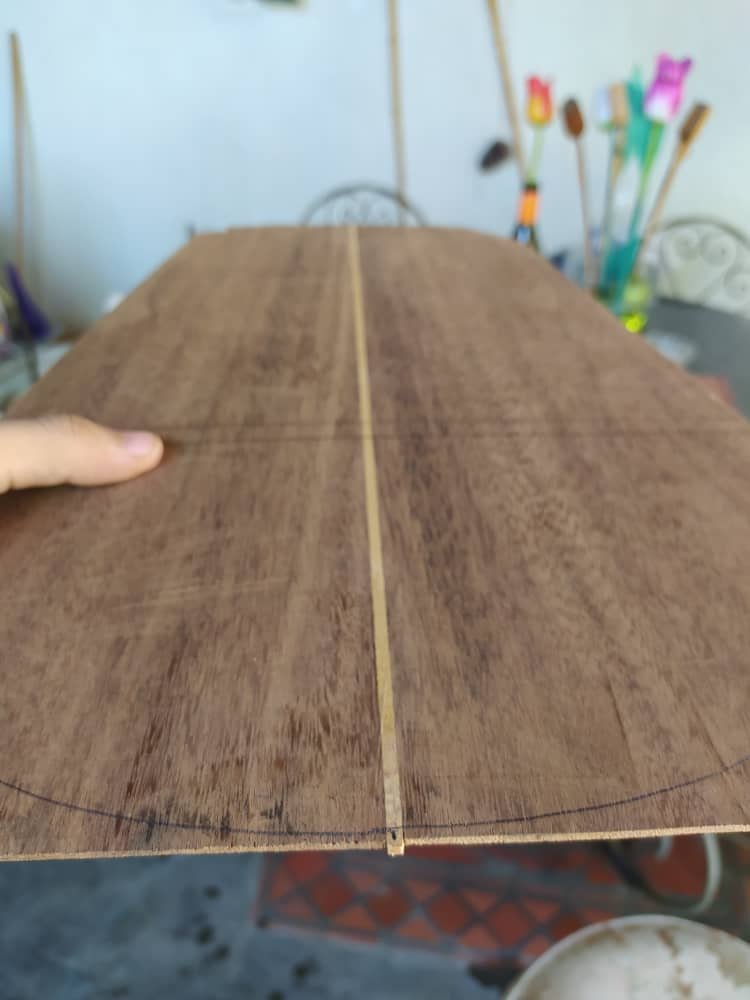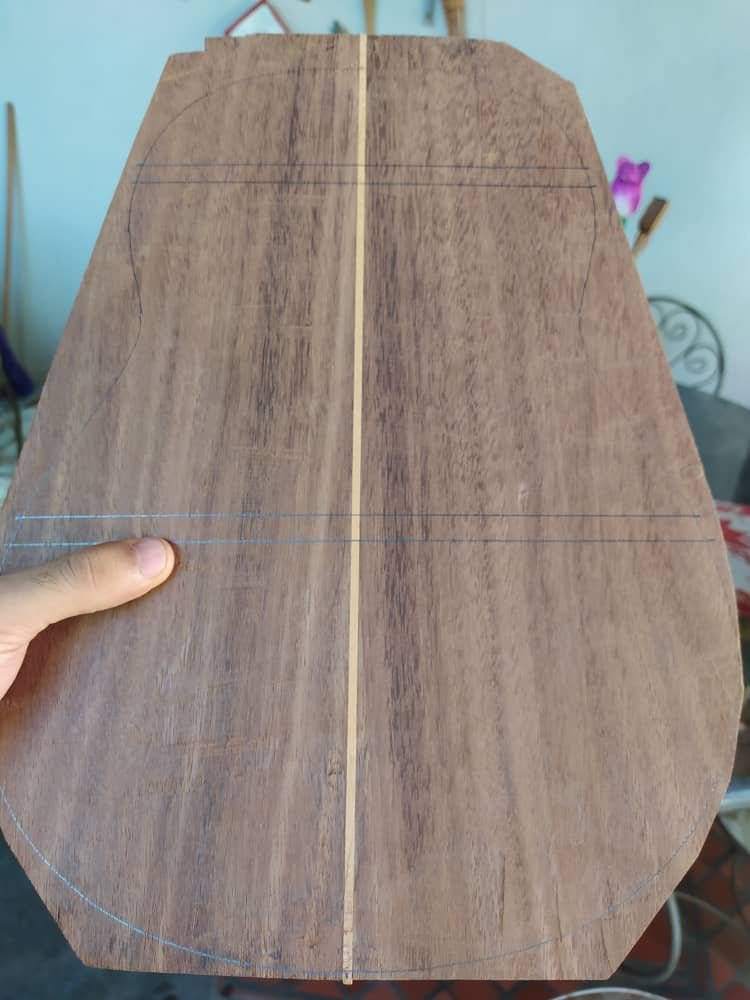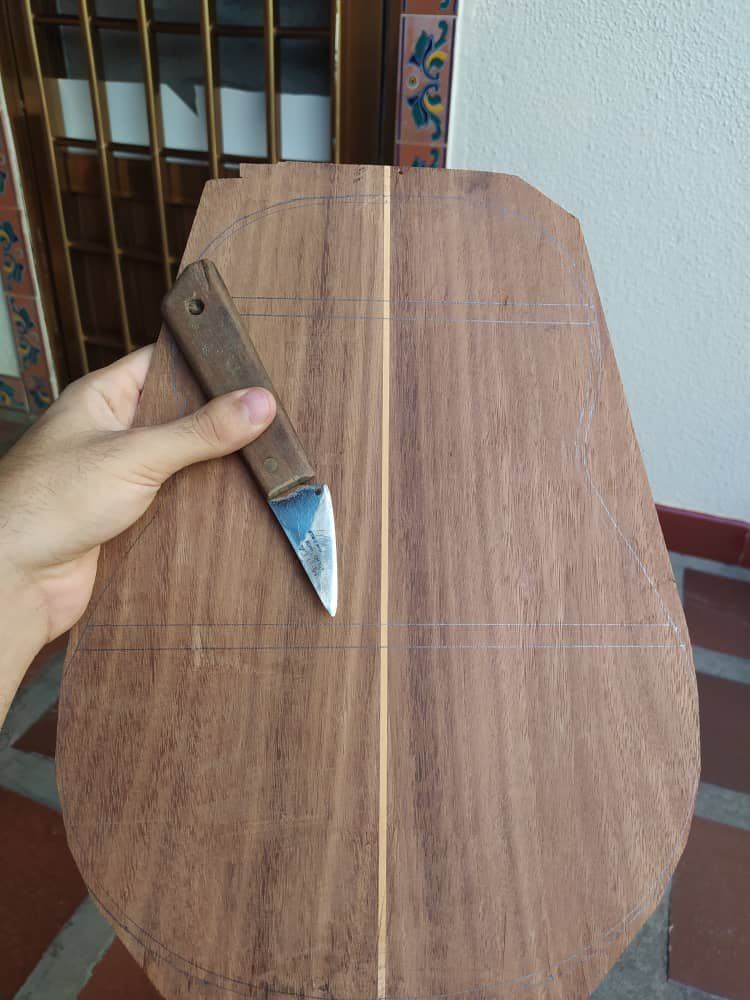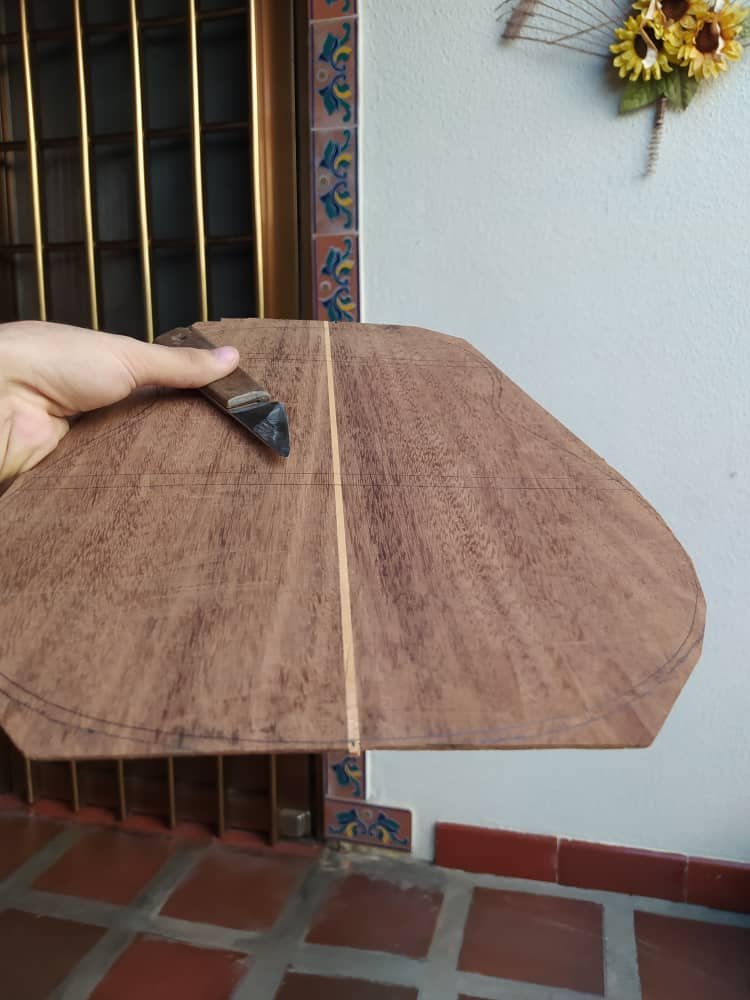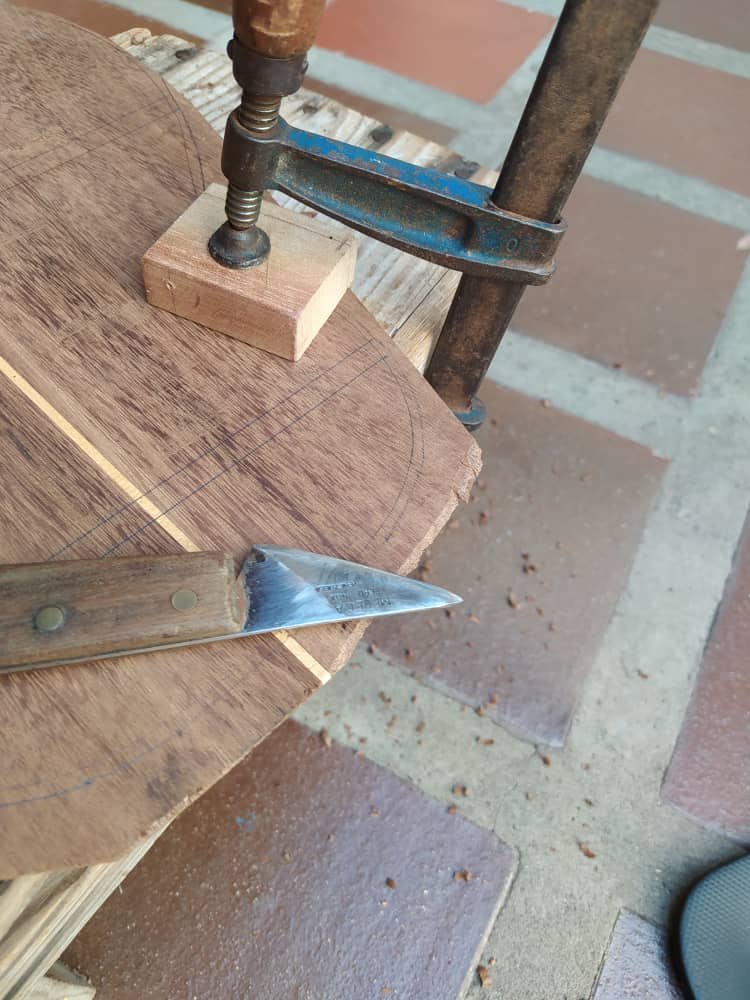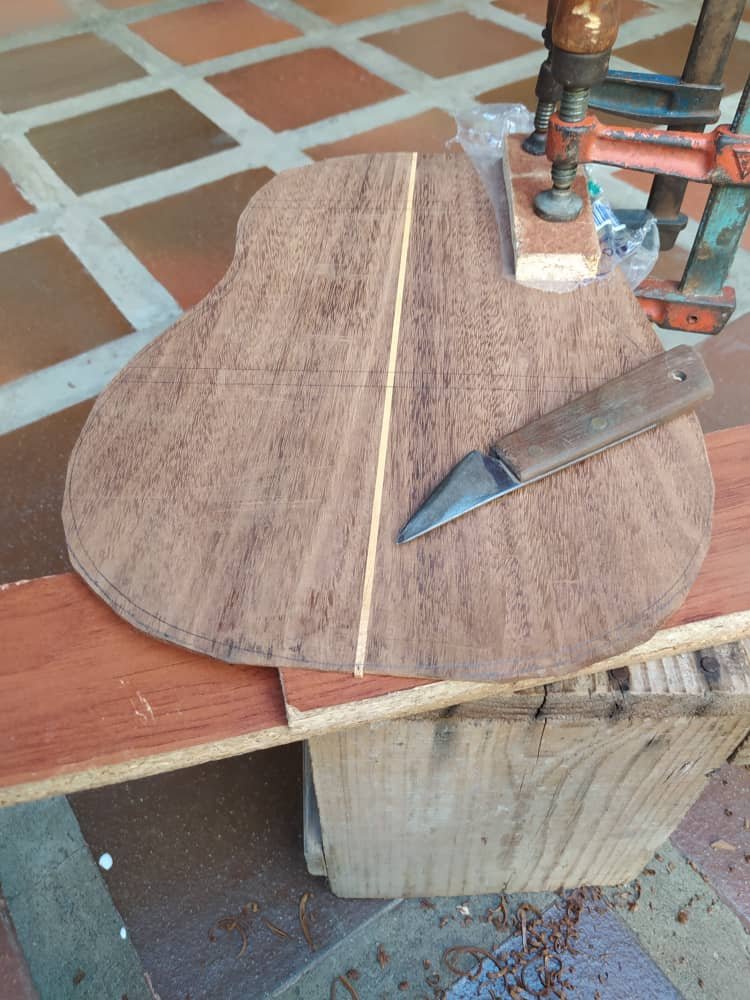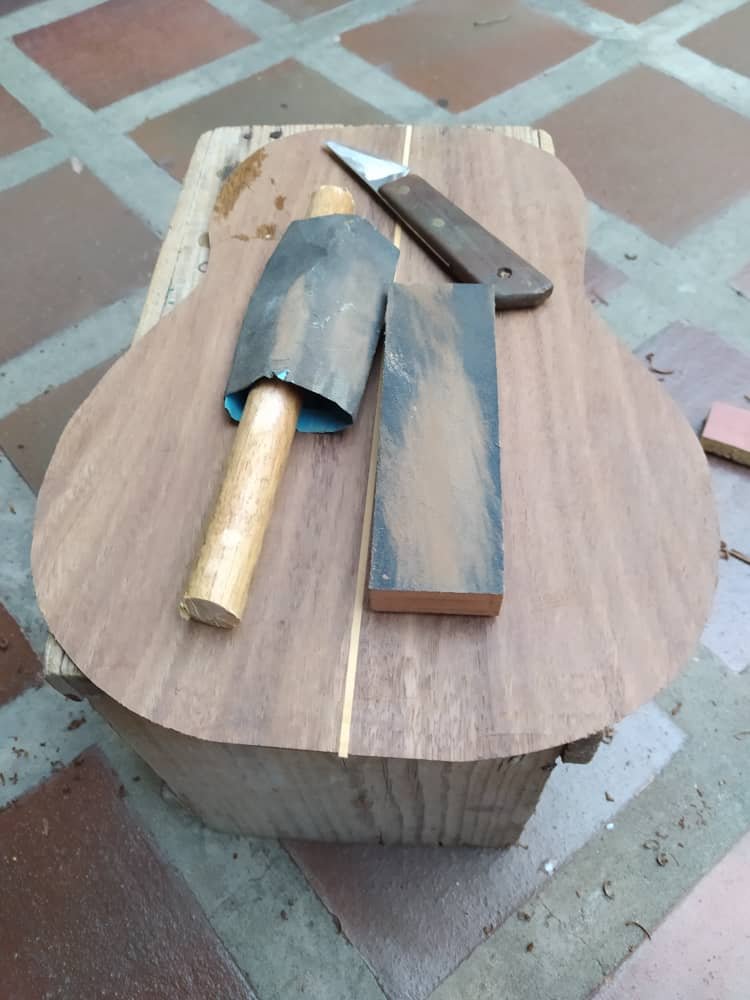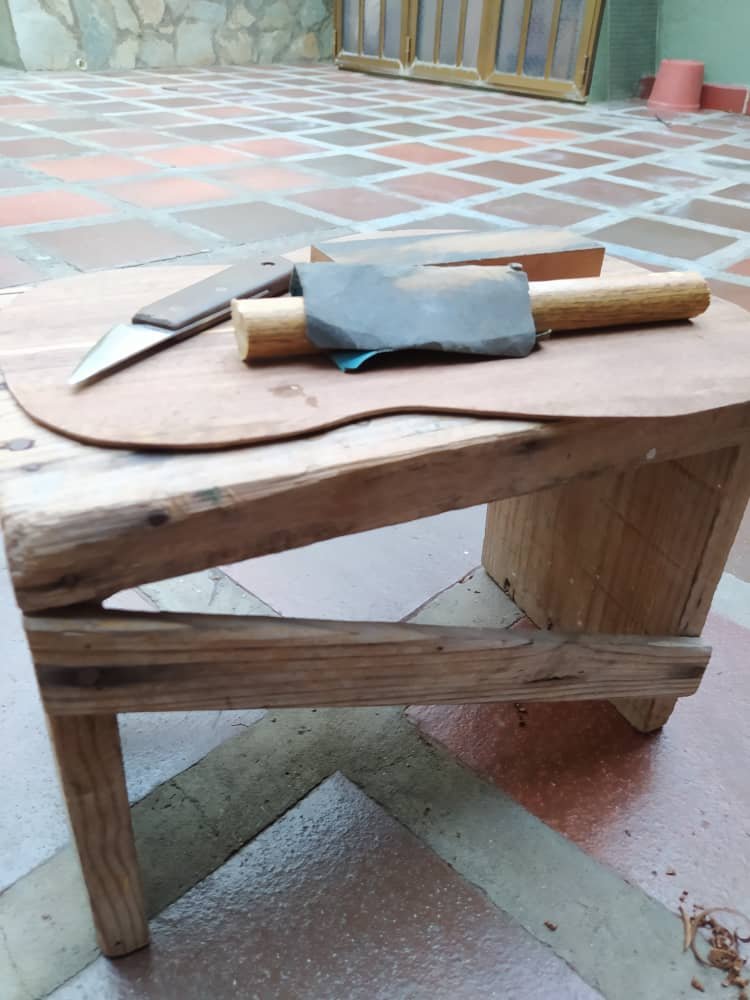 ---
         That is all for this entry. Thanks a lot for reading. See you in the next chapter.
Eso es todo por esta ocasión. Gracias por leer. Nos vemos en el próximo post.
         All the pictures used in these post were taken with my phone.
Todas las fotos en este post fueron tomadas con mi teléfono.