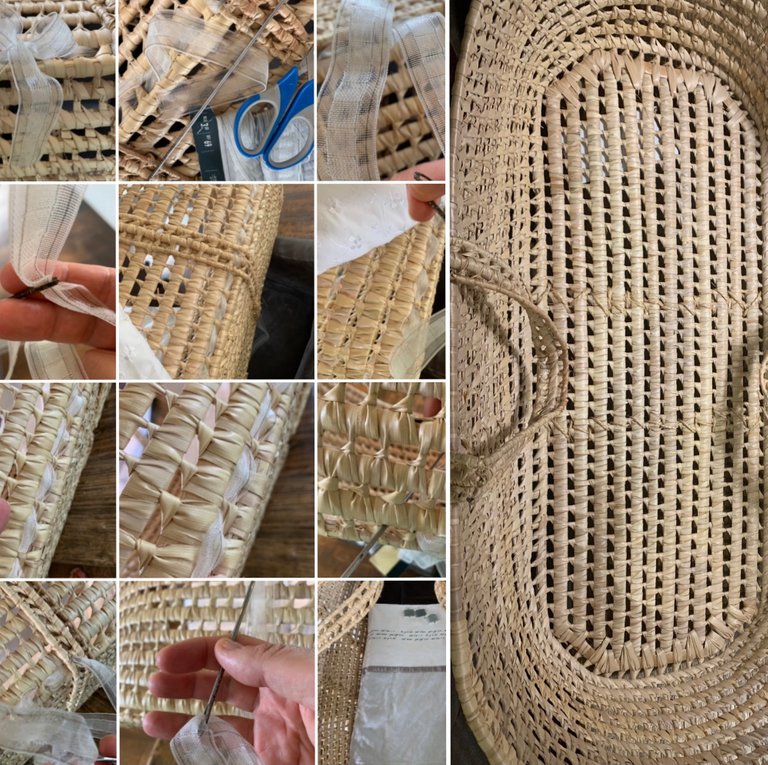 This is me working on a new place to sleep….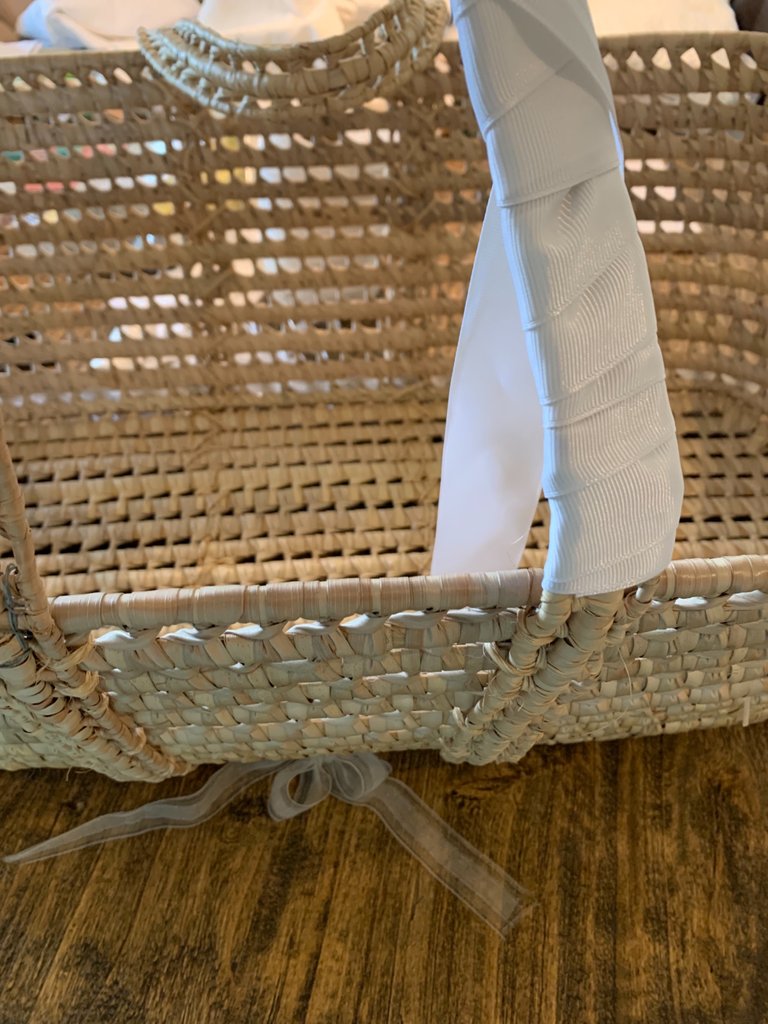 Not for me but for a new world citizen to be born on the first of October….
Today is #sublimesunday and I stayed inside both due to the weather and my secret project. When I showed my friend @justclickindiva she reminded me of the contest so this is my entry to share my crafts.
Here is the link :
https://peakd.com/build-it/@build-it/build-it-weekly-contest-share-your-diy-craft-and-earn-rewards-30-hives-and-50k-buidl-tokens-and-upvotes
At the moment in the Netherlands it's like fall with so much rain it's depressing. But my project is a great way to spend time. My sister from another mister and bestie is having baby number three and I am going to be a fairy godmother-friend-aunt !
I can't wait in 9 weeks there will be a little baby and I wanted something special for a present. I am throwing her a baby shower in 6 weeks with all the important lady friends from her life present and than I want to give her my families part selfmade, part up-cycled and part newly bought presents. But for this I need to relax and time on my hands and today was such a day. So that's why I am up-cycling a baby nest similar to what I had for my boys. Mine was 🧺 already sold on a second hand fair, as it did his service but I bought one exactly the same , that was a bit damaged at the handles on the baby basket, but I restored it and now I am pimping the whole, before next step is needed.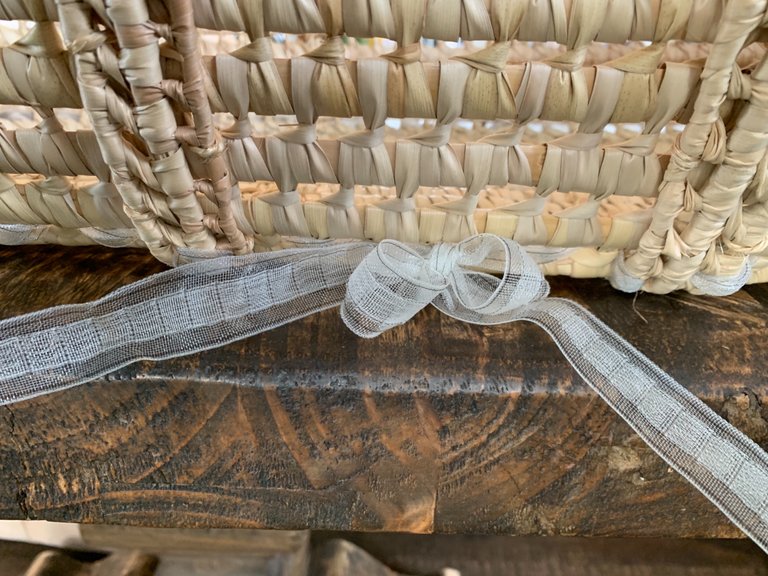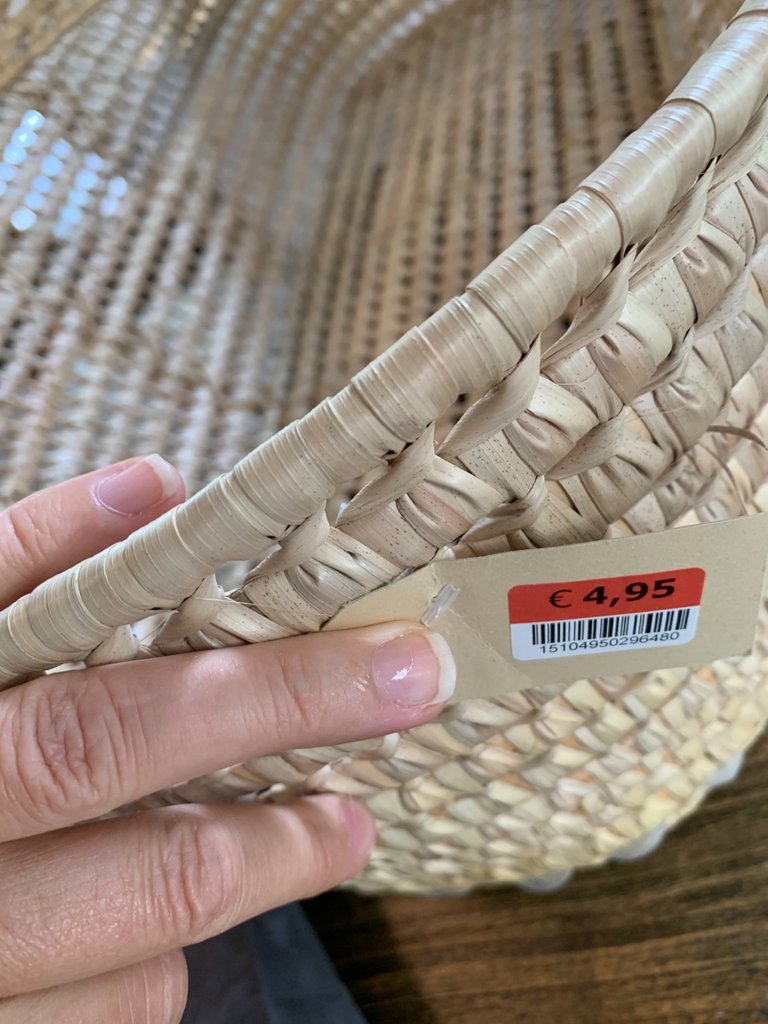 The basket 🧺 got a ribbon 🎀 on the bottom row of the basket and I did this with a big needle 🪡 normally used for carpet. The holes in the basket, made of blanc wicker, we're big enough and very easy to weave from the inside out all the way round. I ended it with a bow tie.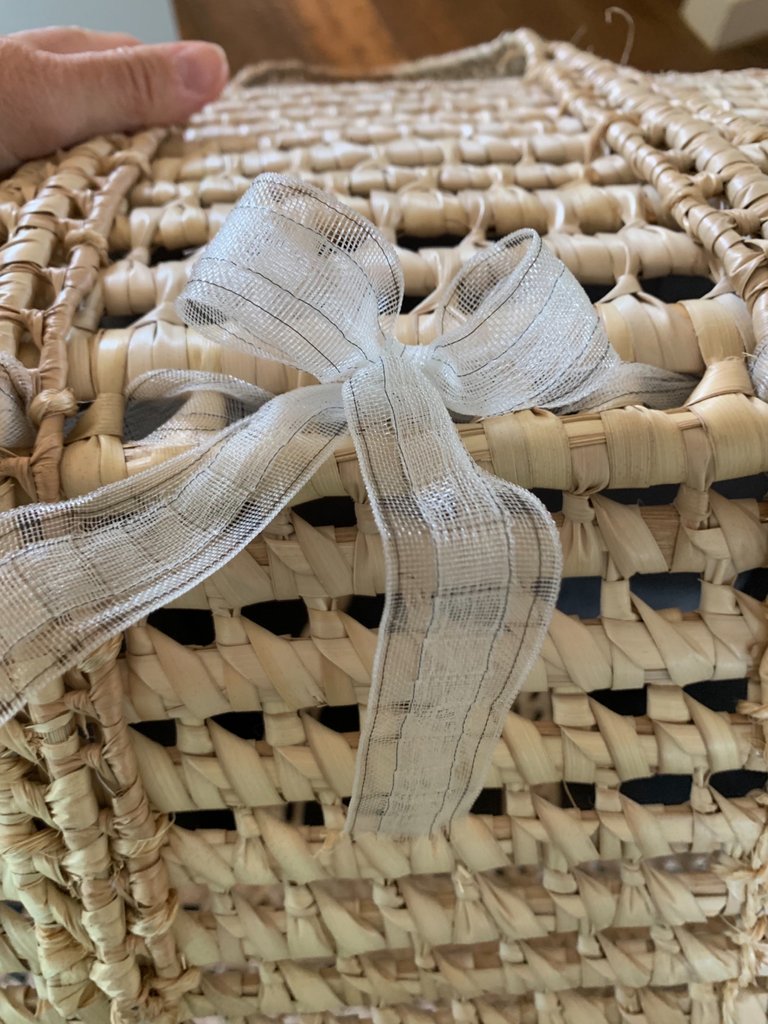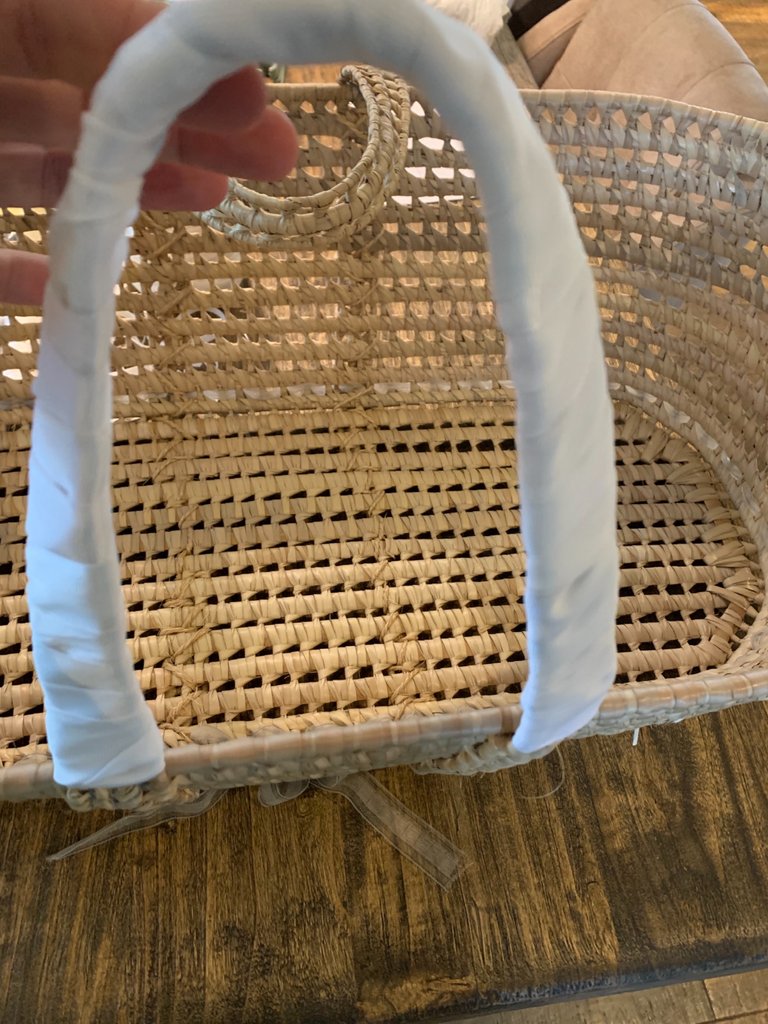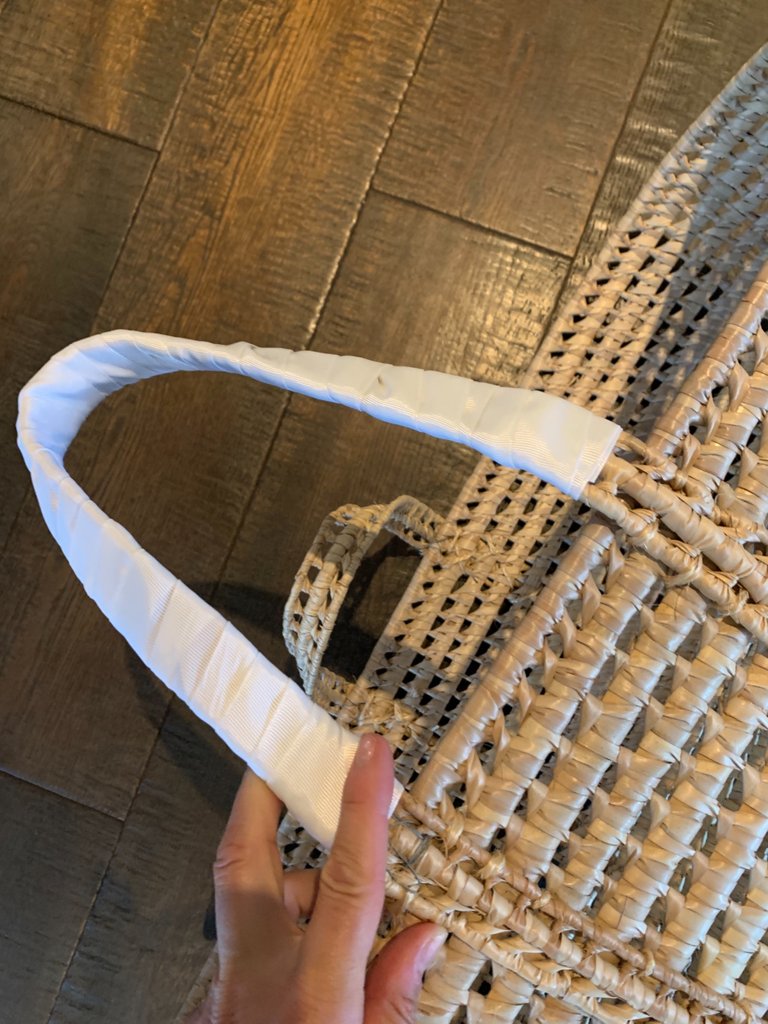 I used greyish silver ribbon that will go with all I will make for the basket and neat for the little one.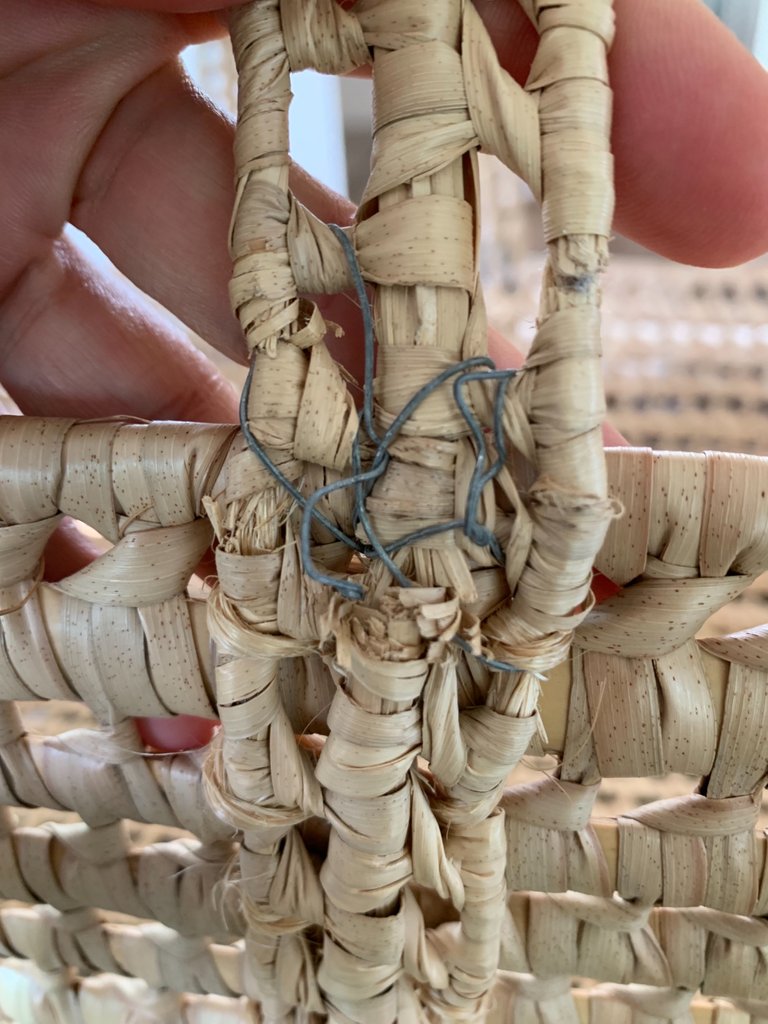 I used wire to make the handles more stiff and secure to carry the basket, but it is for on the couch during the day not to carry around but security is needed with that precious bundle inside ofcourse.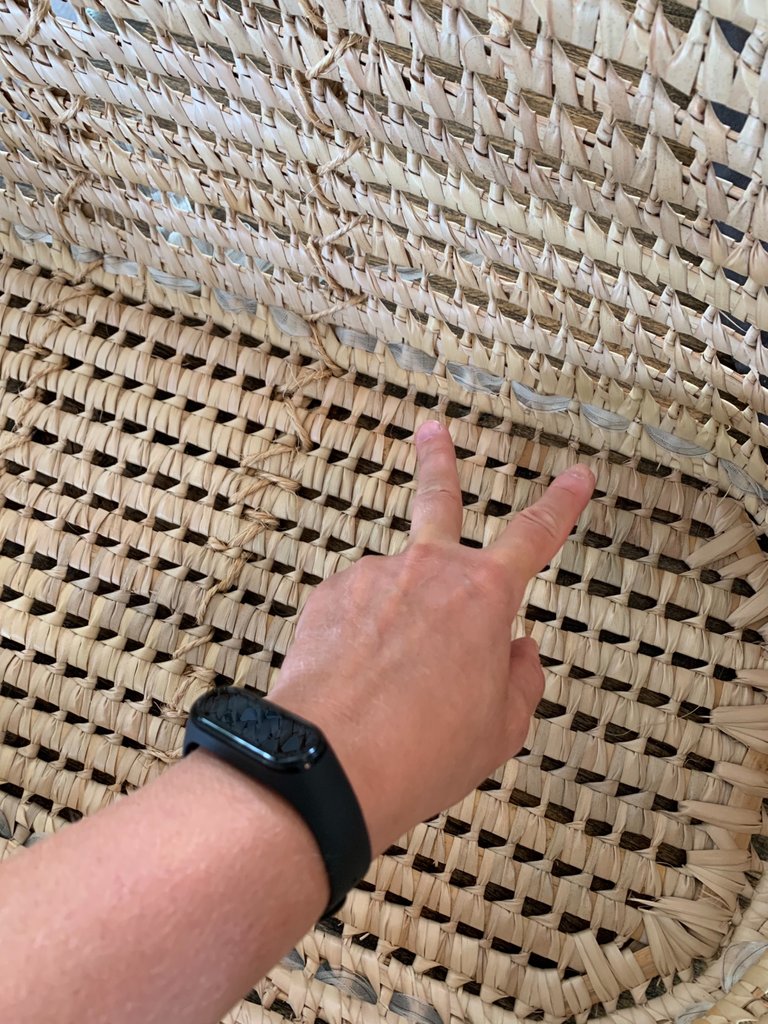 Here you see the ribbon all around the lowest row when I was finished.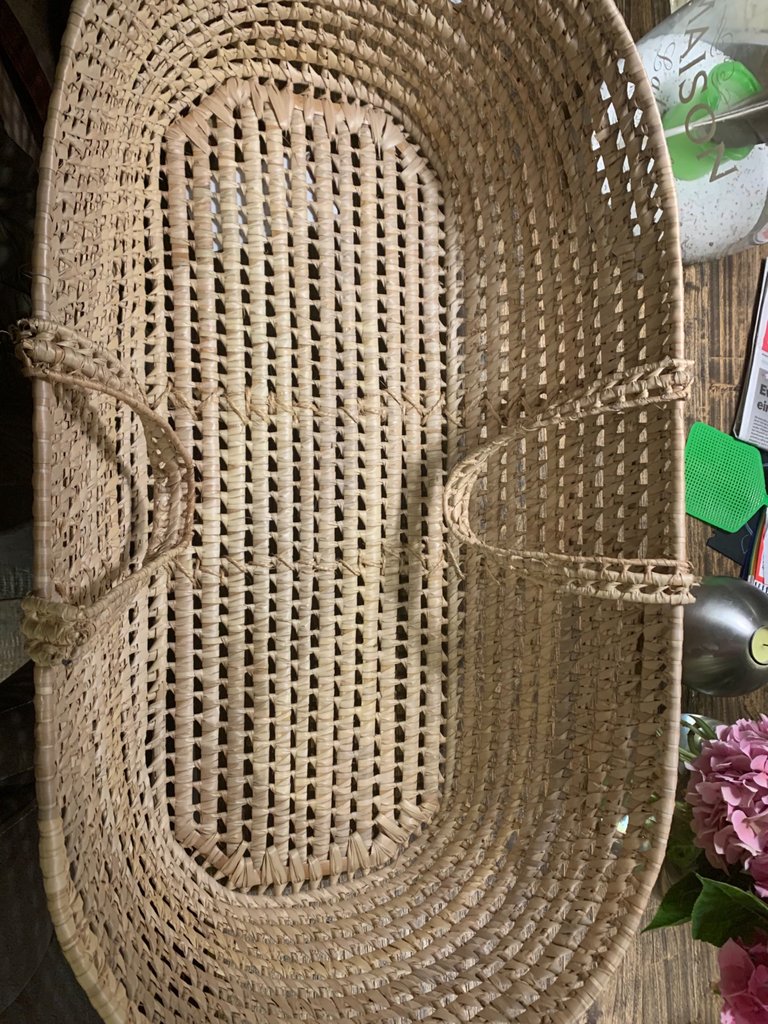 The steps here again on solo pictures: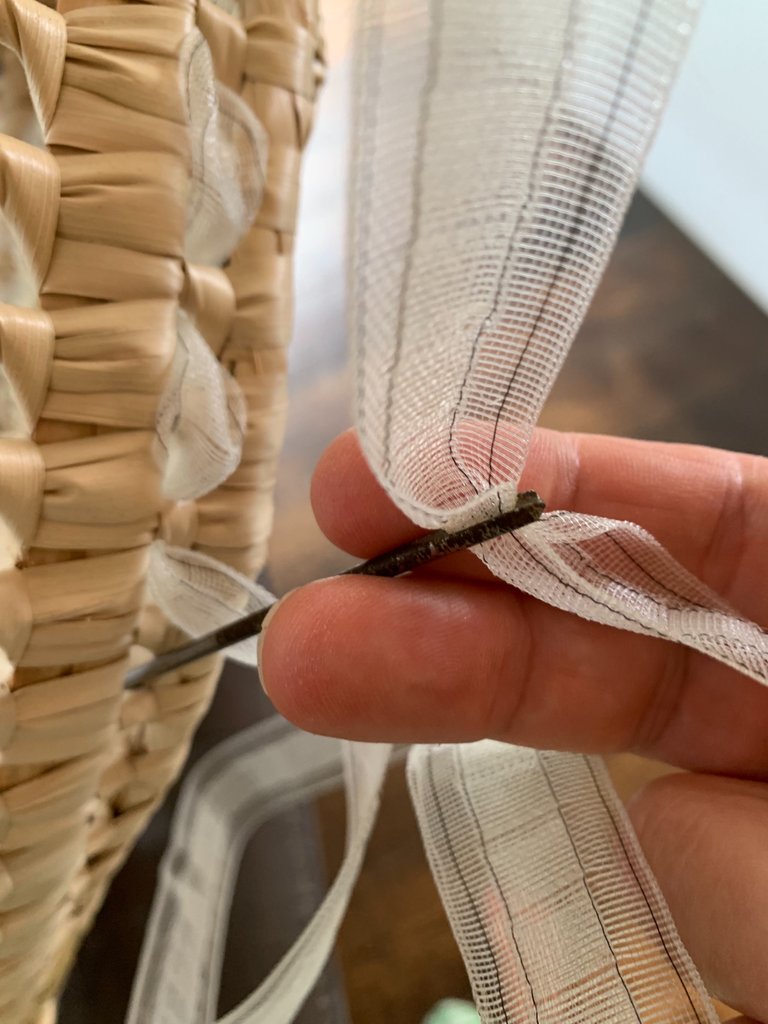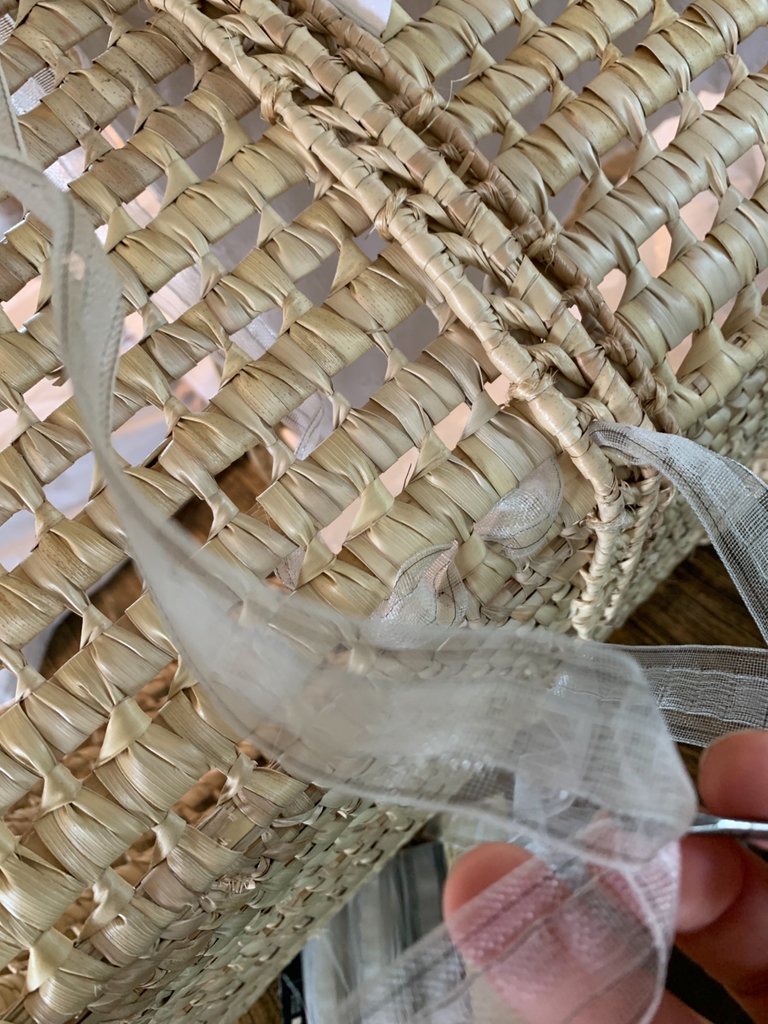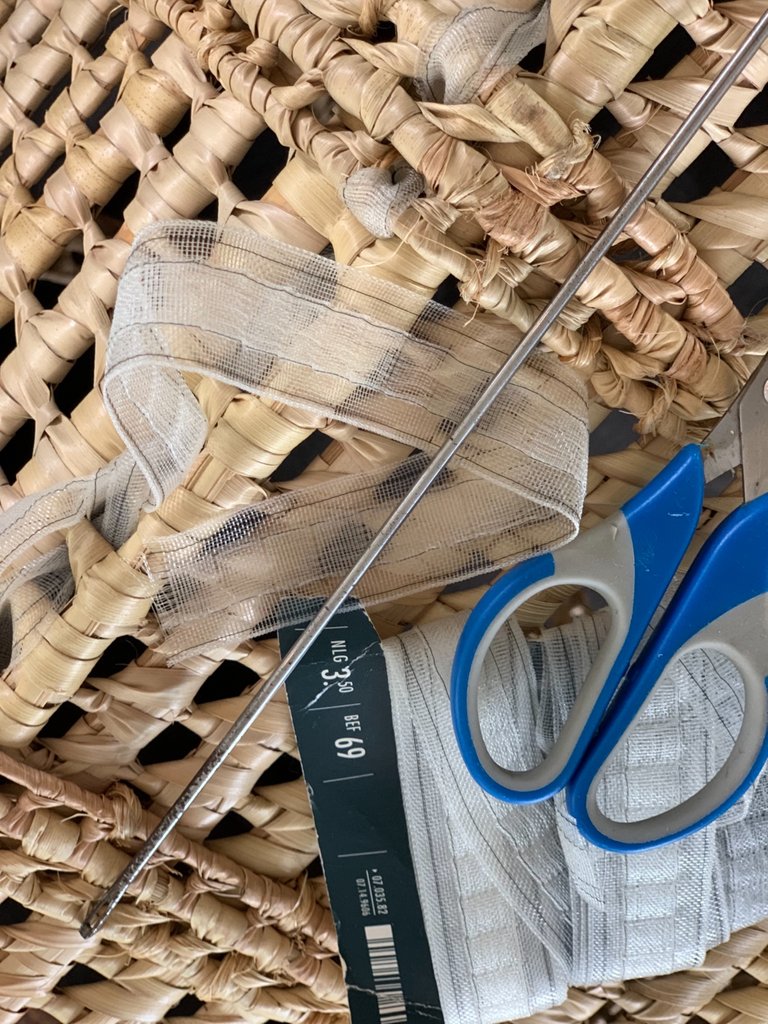 The end will be something like this, but the sheets are not on size of the basket yet so I have to do a @needleworkmonday blog, and I will do some other things to make a super present and the fact that we can all make a blog about all the things we do in our life.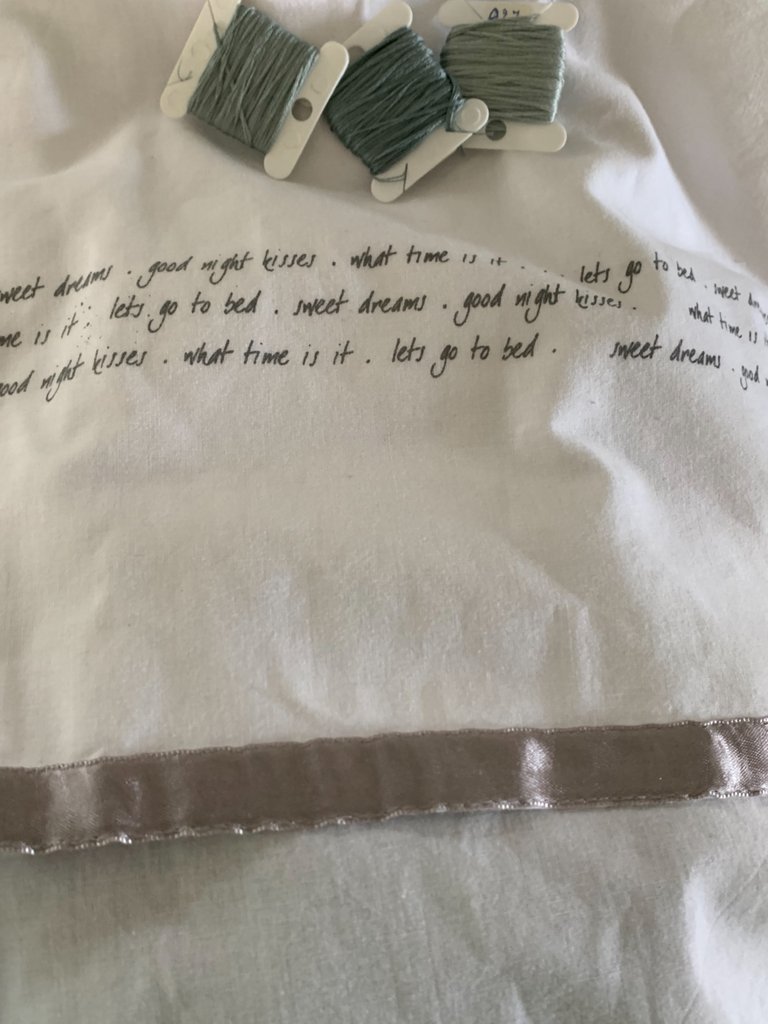 The handles are glued with with ribbon to cover the grey wire needed to be used to tighten them.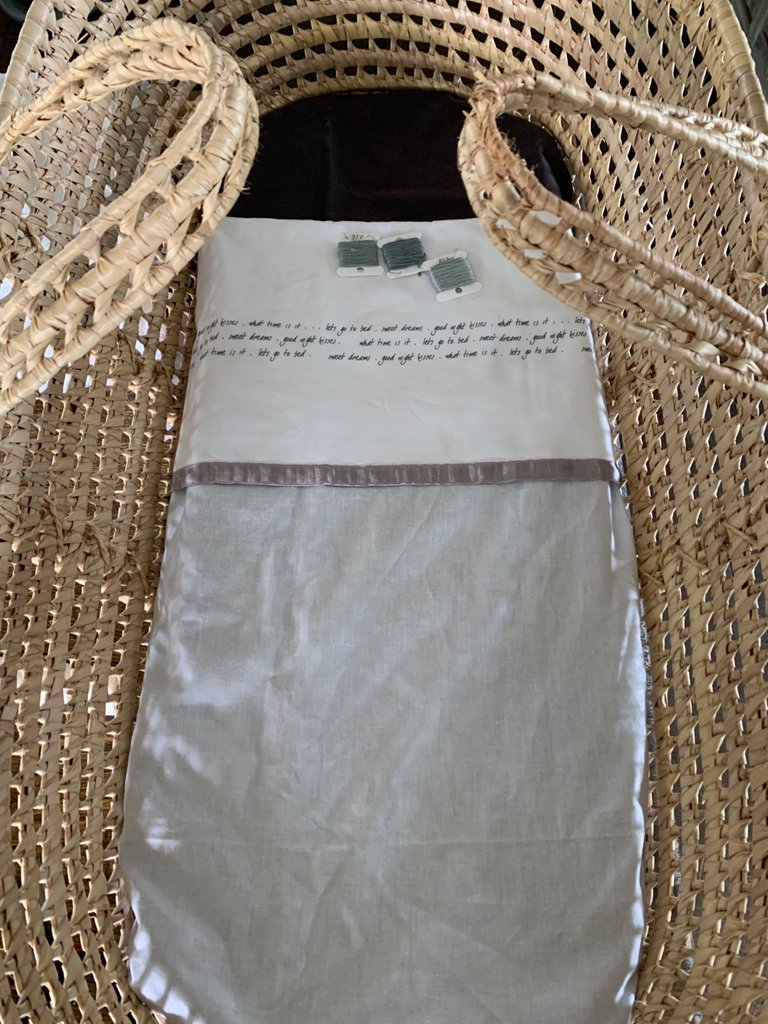 The making of the sheets ( the size from the basket is not the normal baby bed size ) the crocheting of the sheets and the mattress adjustments I will share in another blog.
The final result is this I am still gonna crochet the blankets but the white, grey and silver I think is beautiful aswell for a boy or a girl.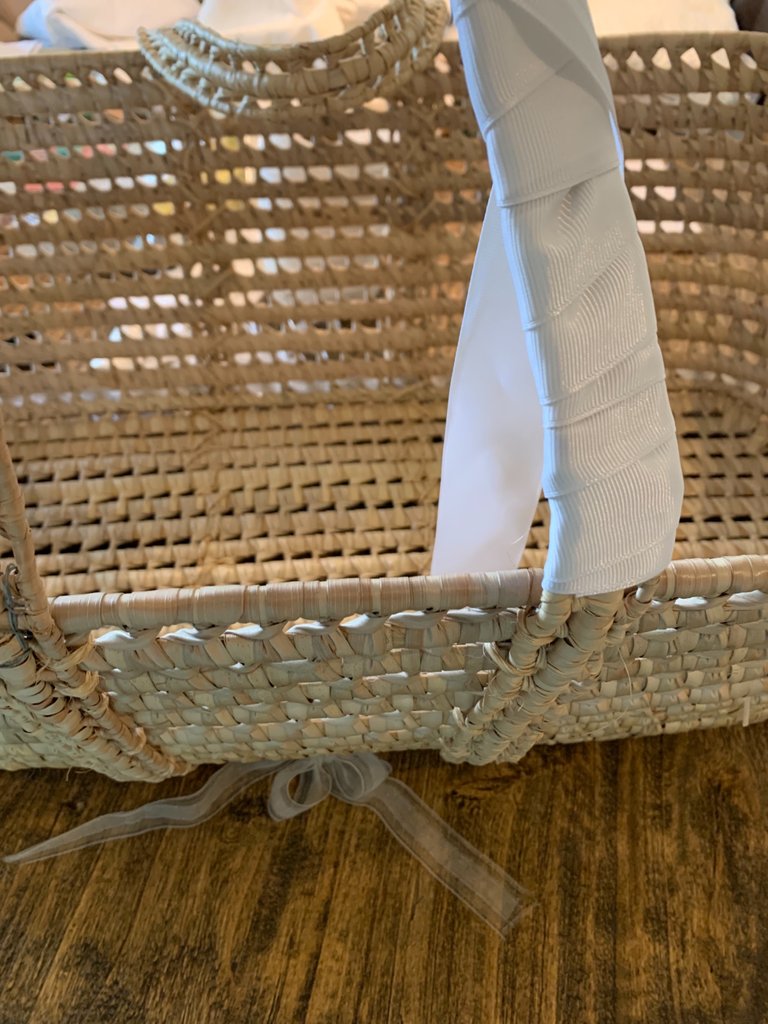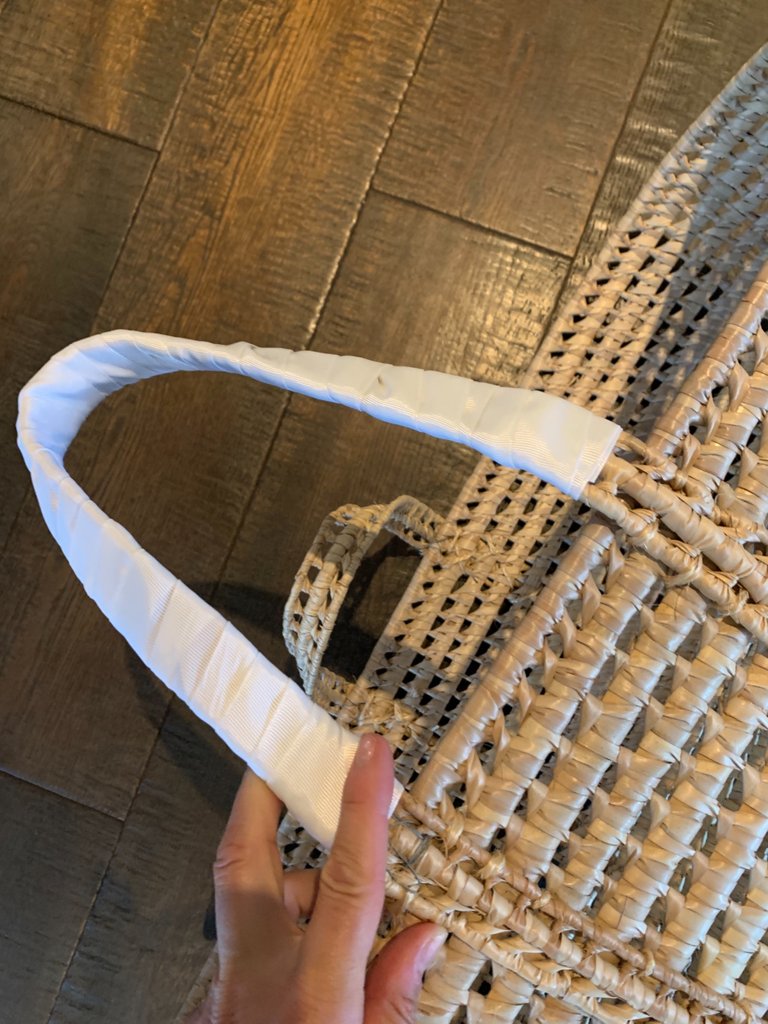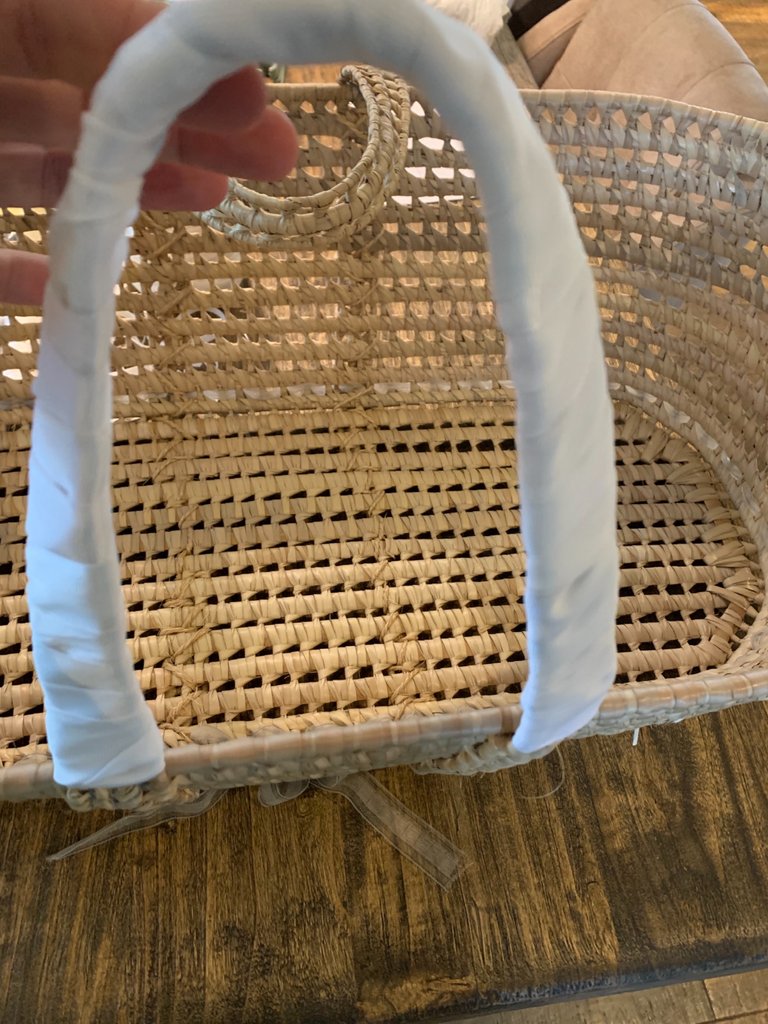 This is the " BED FOR A QUEEN OR KING "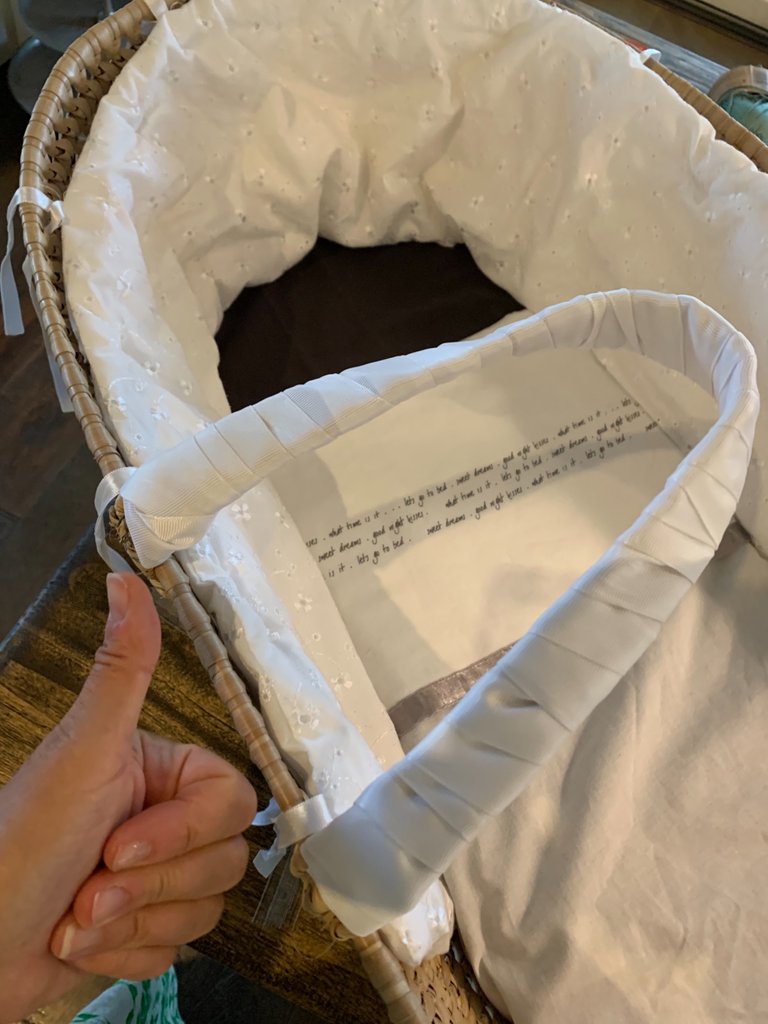 This is my step by step entry for the contest
Hope you liked it.
Taken from the contest blog: 
The following are considered as DIY (do it yourself) projects recommended for this contest:

Art Crocheting, Home improvement, Woodworking, Plumbing, Shoemaking,
Flooring improvements and literally skillful things you can do with your bare hands.
How To Participate:
Compose your DIY project/tutorial in a well-articulated format. Feel free to use our step-by-step DIY template.
Shouldn't be more than 1000 words in total.
Must have an account before participating (for non-hive users). Sign up for a quick account using HERE.
Rules And Regulations:
Please adhere and pay close attention to our rules to know if it fits your 
criteria.

Include picture/s in the post as you explain the procedure✅
Must follow @build-it✅
Must have at least 500,000 BUIDL tokens in their wallet. Tokens available on Hive Engine and TribalDex✅
Must be in English✅
Use #build-contest as your first tag✅
Share the link to your contest entry in the comment section below✅
Share your post on Twitter and tag us @ Buildit_DIY or use our Twitter promotion tag #buidl❌ I DONT HAVE TWITTER
Reblog the contest post to expand its reach to other users.❌ I PUT IT IN OUR DISCORDS FOR EXTRA EXPOSURE

Rewards:
First place winner - 15 liquid HIVES and 30k Liquid BUIDL tokens and 100% upvote from build-it and other curation projects.
Second place winner - 10 liquid HIVES and 15k Liquid BUIDL tokens and 100% upvote from build-it and other curation projects.
Third place winner - 5 liquid HIVES and 5k Liquid BUIDL tokens and 100% upvote from build-it and other curation projects


Thanks for stopping by,
its appreciated and remember always focus on being creative
instead of being bee-zy.
Consistent Actions Create Consistent Results.
Not everyone is a blogger but everyone has something great to offer.
Lover of Life and L❤️ve in General - @brittandjosie

I am a proud member off the #theTerminal #lifestylelounge #needleworkmonday and #ladiesofhive and #amazingnature .
Co founder for @theterminal, @heyhaveyamet and
@steem-aide
(c)
All images and photographs, unless otherwise specified, are created and owned by me. @brittandjosie originals.
Sources used : It is mentioned in my blog.
When the source is missing, please tell me I am only human and don't want to do anything wrong or even plagiarise. I do make mistakes. I only use a canon camera and my iPhone for my images.
I would like to thank you for reading my blog, feel free to leave me any feedback, if not, read you next time. #BENICE



Your personal Discord terminal invite : https://discord.gg/XZGPGpz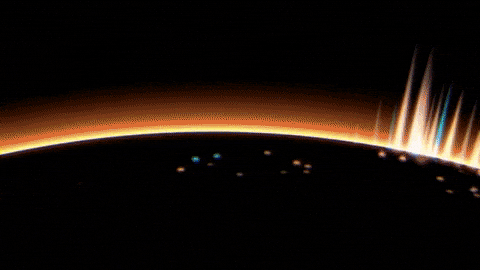 Date : 22 august 2021