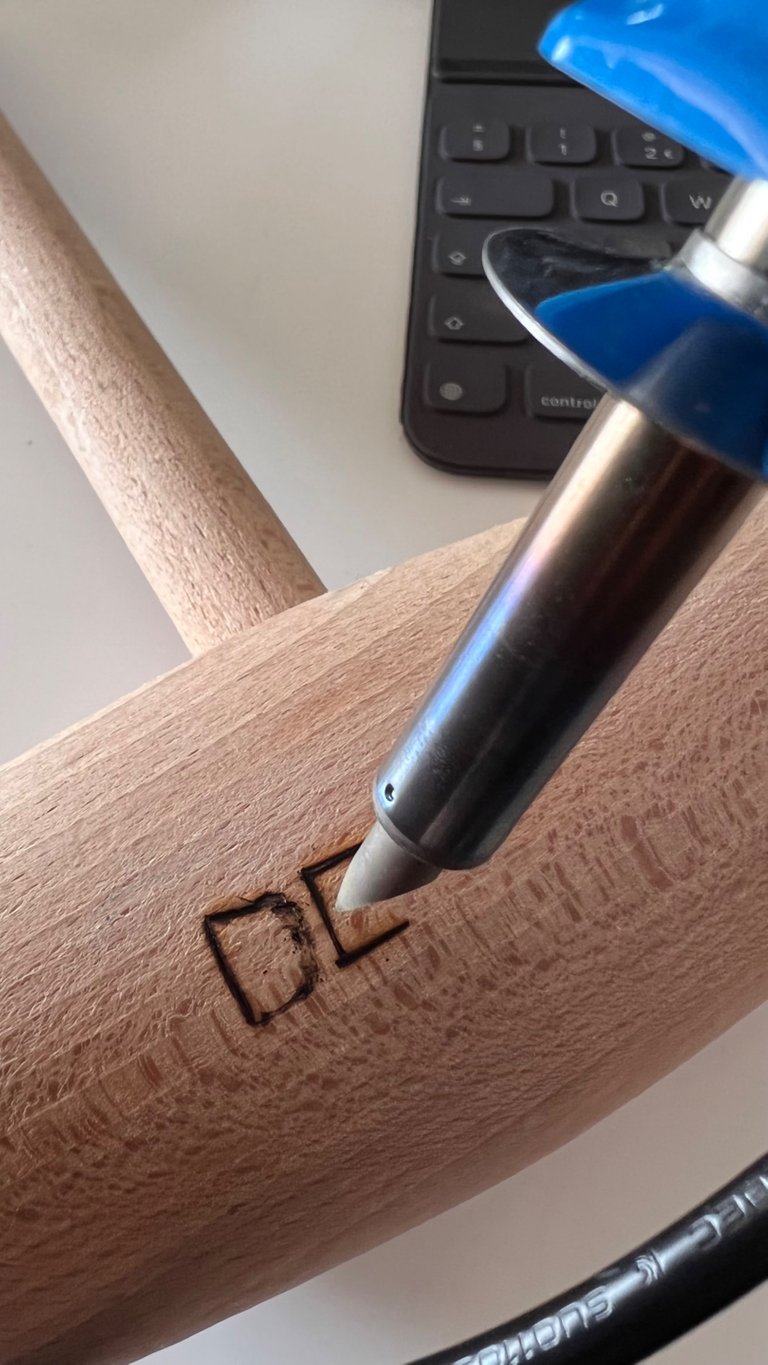 For the camp musical my son is attending they needed a hammer. The hammer could not be a metal one , because of safety for the kids. The list of props was long and this piece was left. I said to my son " we will take care of it" little thing did I know. I tried plastic toy ones but they were to little. Than I remembered that at the thrift store , where I bought the great chair for my sewing room , had a wooden one.
I hoped that that would solve our hammer problem !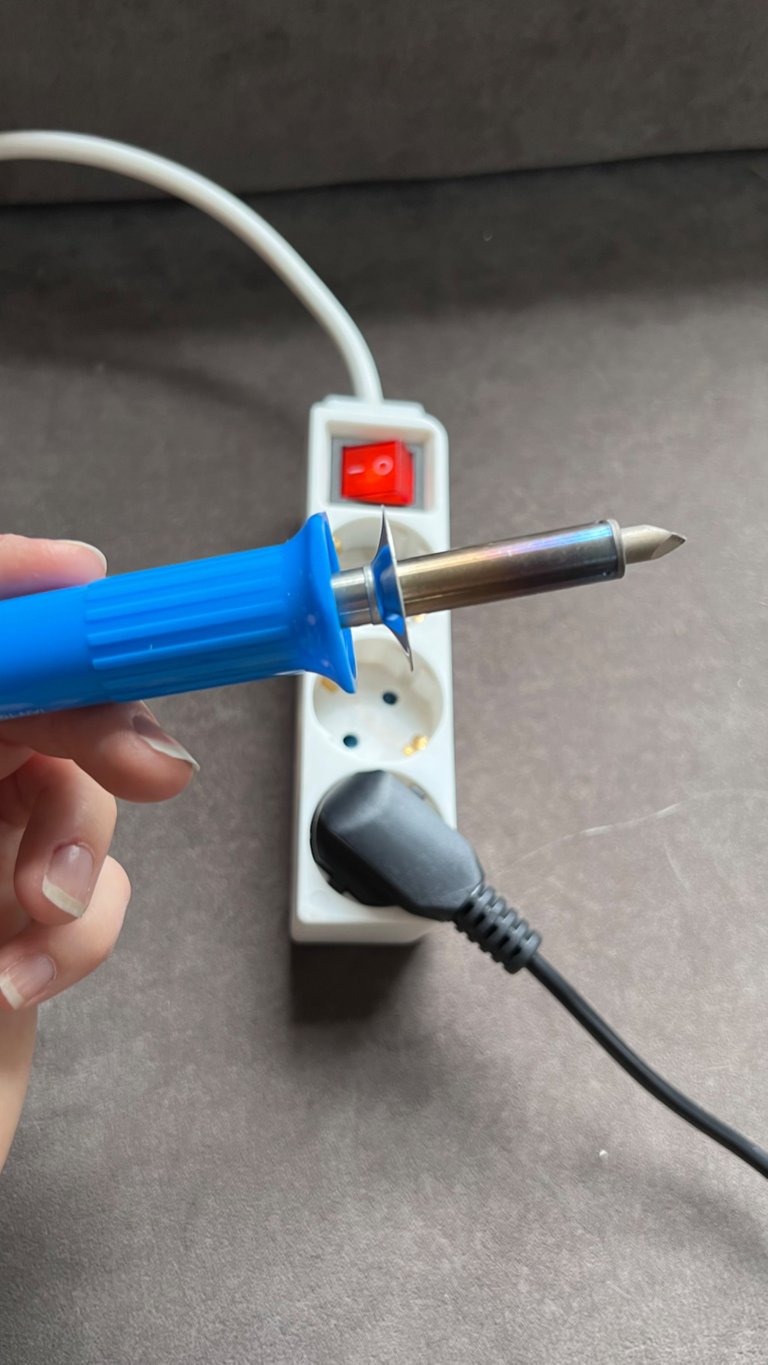 I couldn't get it so I had to pull some strings hahahah, I send my dad to check it out. Dad came to the rescue and phoned that he bought it. He bought it for only 2 euro so that was great aswell. The hammer needed some personalised text and instead of using a sharpie, I used a wood burning pen.
It's an art piece we have had and decorated things with at Christmas. Tou can personalise many things with wood carving and burning. This was The perfect time to use it now for this project for school.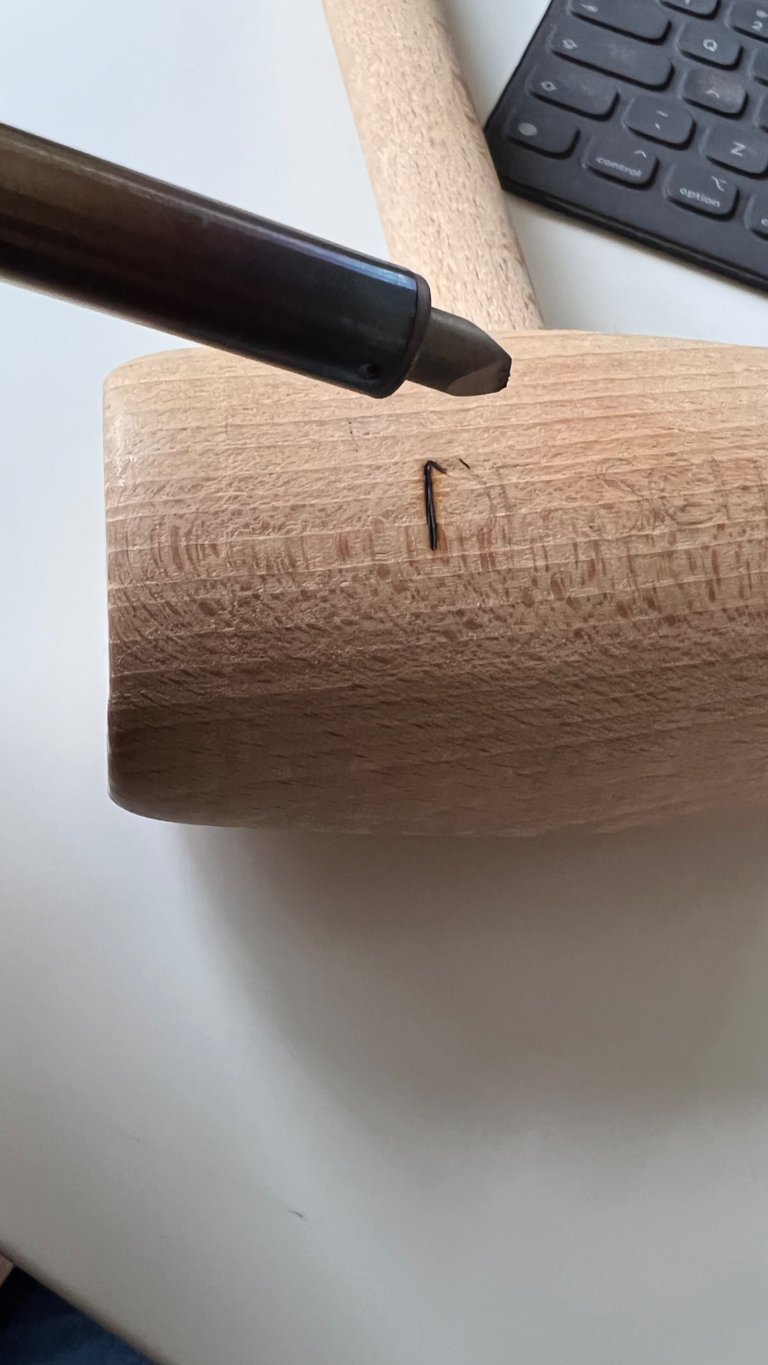 The wood is easy to mark or be letter-ed with the hot iron pen.
There are a lot of different pin points to use to write with. The smell is kinda nice. The name of the musical was good and it worked well and didn't take long.
A woodburning pen is not that expensive, I bought it. I saw it's still available for about 10 euro.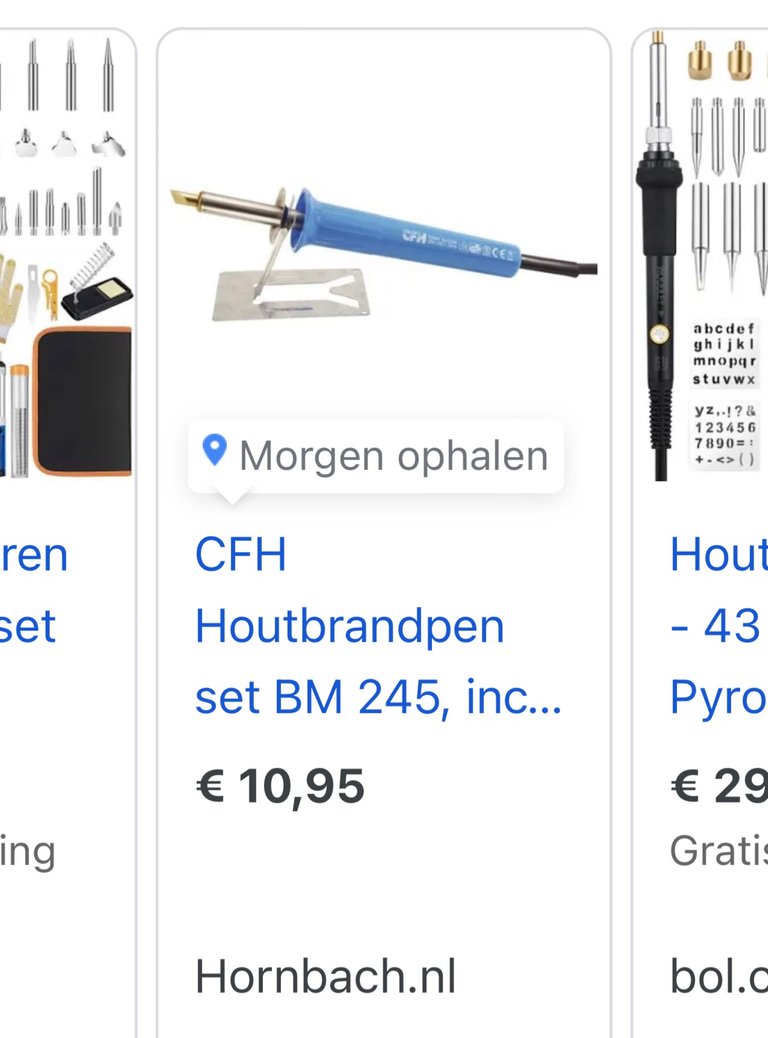 Source : hornbach.nl via Google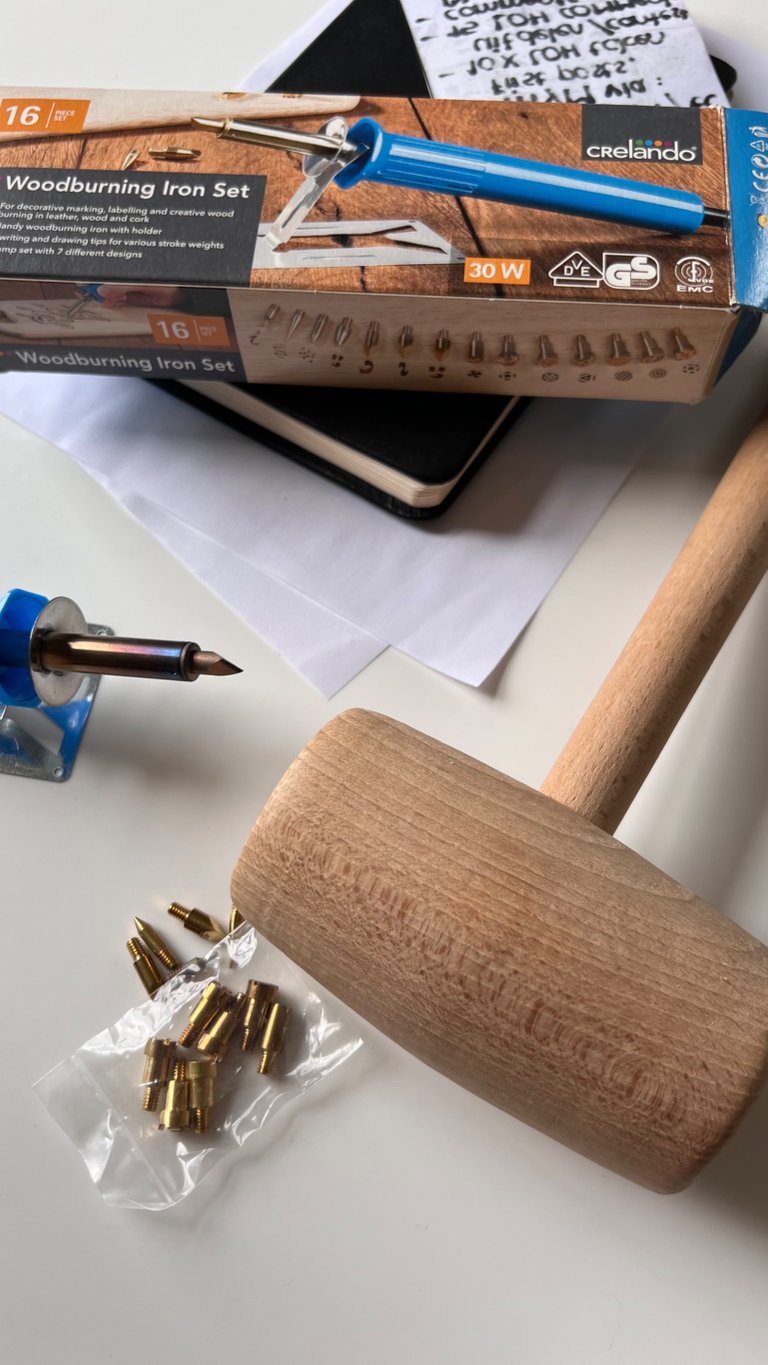 Again in all things you do is a blog or a piece to write about. Hope you liked it. And if you are a crafter let me know in a blog, I love to see your projects !

Untill we read again,
Thanks for stopping by,
its appreciated and remember always focus on being creative
instead of being bee-zy.
Consistent Actions Create Consistent Results.
Not everyone is a blogger but everyone has something great to offer.
Lover of Life and L❤️ve in General - @brittandjosie

I am a proud member off DISCORD #theTerminal
#ladiesofhive and #amazingnature but also
Co founder for @theterminal, @heyhaveyamet @rc-assist and @steem-aide
(c)
All images and photographs are created and owned by me so @brittandjosie originals otherwise it will be specified.
Sources used : It is mentioned in my blog.
When the source is missing, please tell me I am only human and don't want to do anything wrong or even plagiarise. I do make mistakes. I only use a canon camera and my iPhone 13 pro max for my images.
I would like to thank you for reading my blog,
feel free to leave me any feedback, if not,
read you next time. #BENICE
I am being downvoted, and as long I am downvoted
I will self vote my blogs to counter
the downvotes given by some hivians that make it a personal vendetta, just to be clear to all of you.

Your personal Discord terminal invite : https://discord.gg/XZGPGpz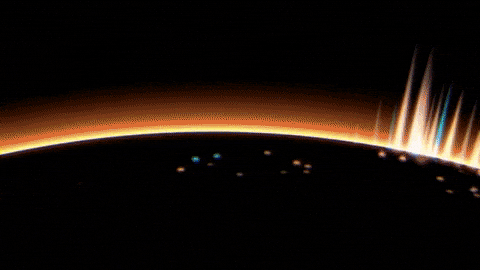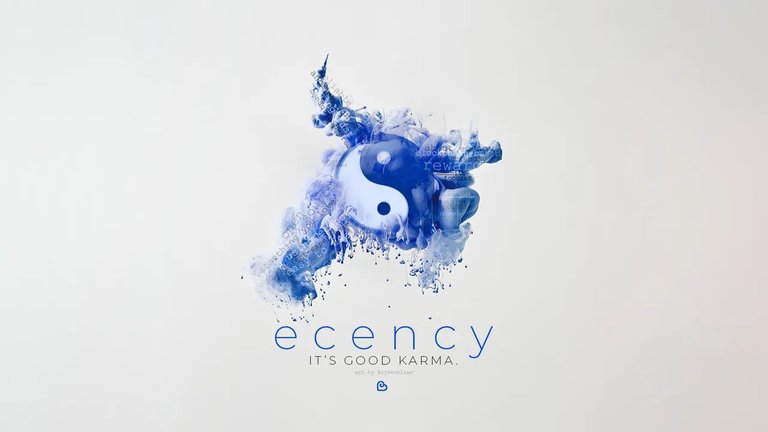 Date : 22 June 2022