(Span/Eng) Mecheros caseros con aceite comestible usado/ Homemade lighters with used edible oil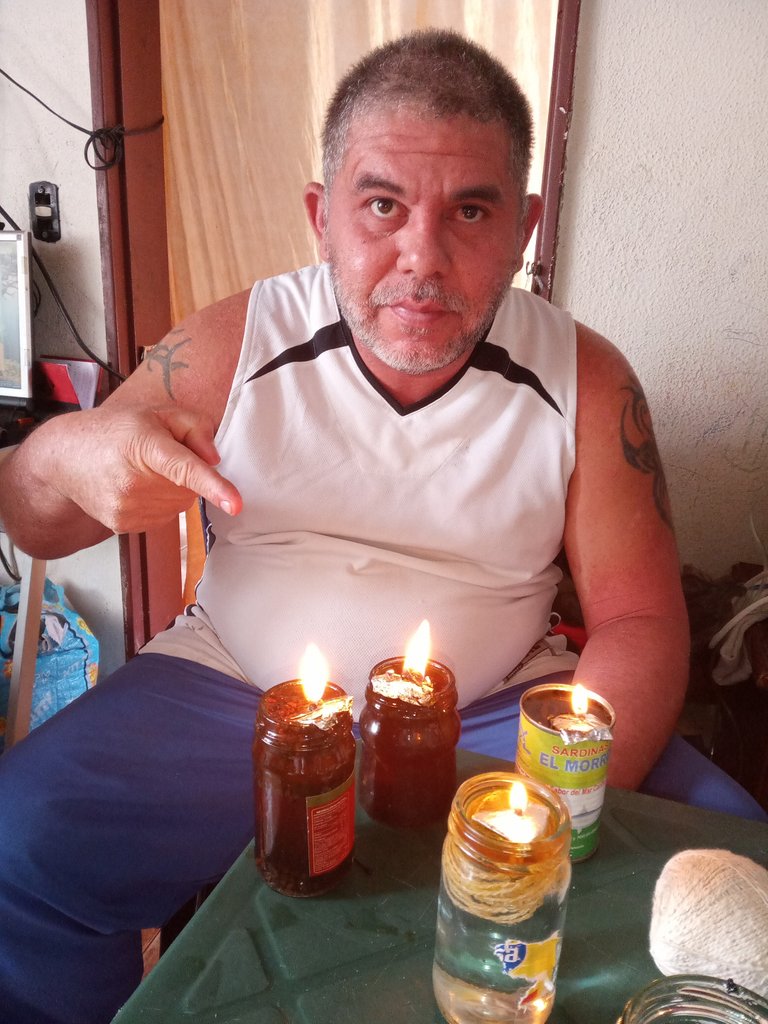 Hola Comunidad Hive, una vez más comparto con ustedes una solución práctica y efectiva para solucionar algunos inconvenientes en casa.

En esta oportunidad te ofrezco una alternativa en caso de irse la luz, lo cual sucede en Venezuela con frecuencia, en la que puedes reutilizar el aceite comestible usado, los materiales son sencillos, económicos y su elaboración no tiene dificultad.

Por otra parte es una opción bastante viable para aquellas personas que no pueden usar combustibles como gasoil para hacer mecheros e iluminarse, ya que el humo producto de este les puede afectar su salud. En este caso, los mecheros elaborados con aceite no producen humo ni olores desagradables.

Materiales:

Aceite comestible usado, utiliza como media taza
Pabilo
Cartón
Papel Aluminio
Envase de vidrio o latas
Agua
Clavo
Tijeras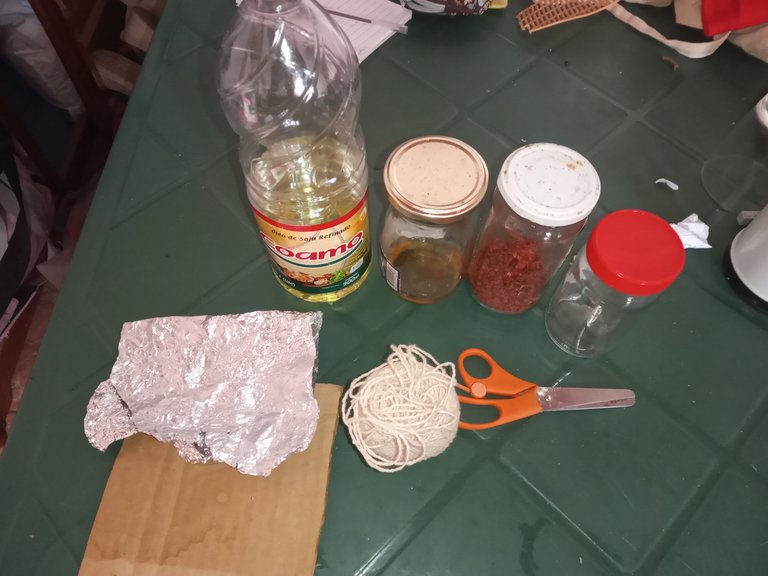 Procedimiento:
Recortar un cuadrado o círculo en el cartón, cuyo tamaño será más pequeño que el orificio del frasco o lata.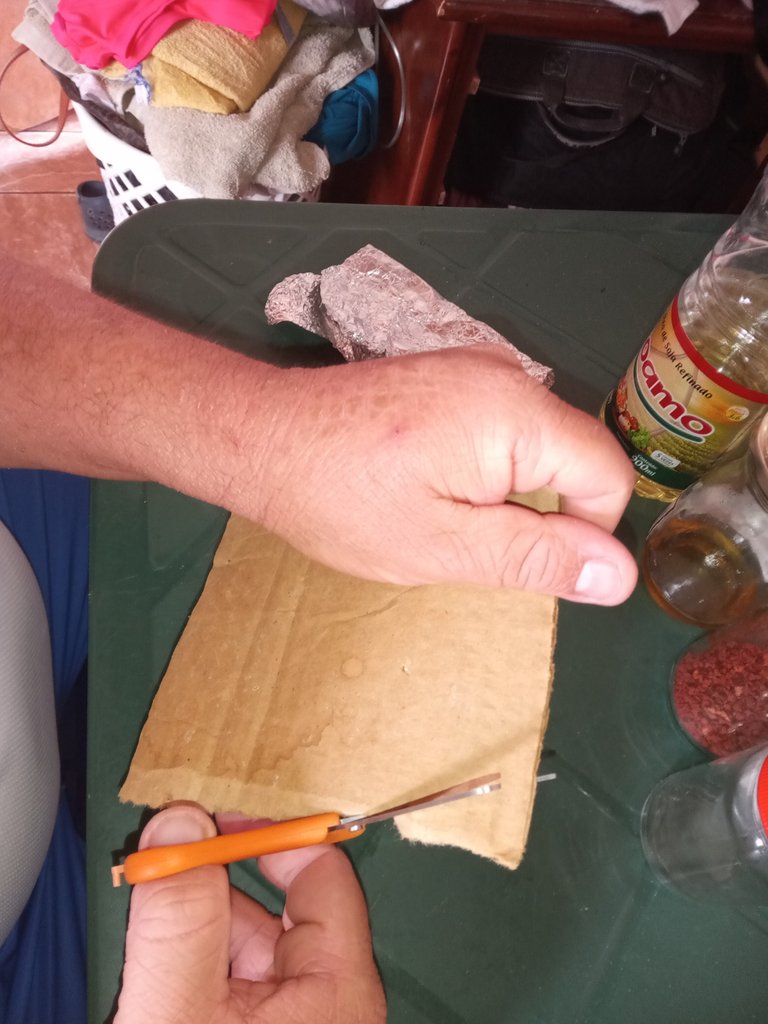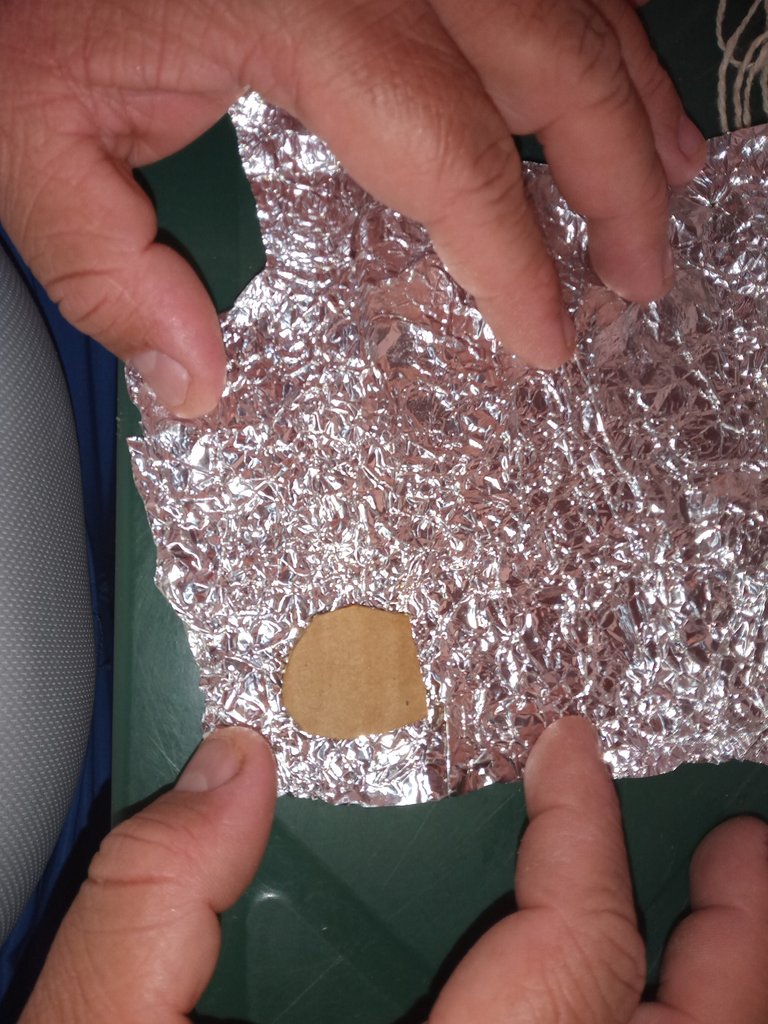 Luego envolverlo en papel aluminio y hacerle un orificio en el centro con la ayuda del clavo.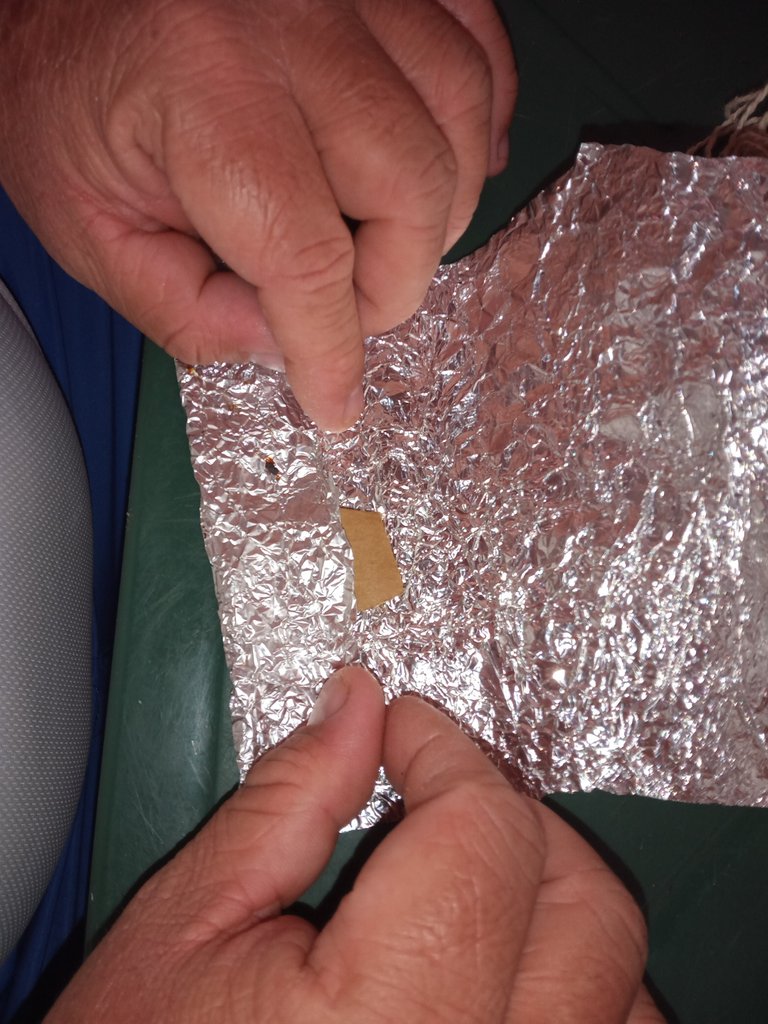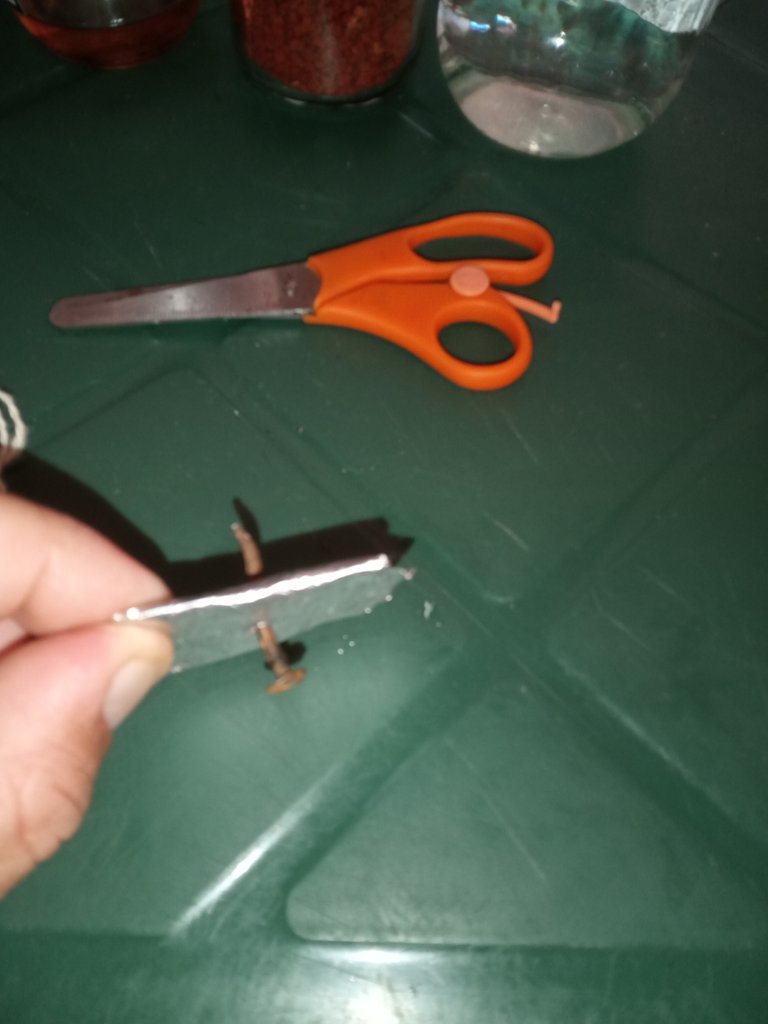 Posteriormente tomar el pabilo, un cordón largo como de un metro, y doblarlo en dos partes, introducirlo dentro del orificio dejando de un lado un trozo de aproximadamente de cms., que servirá como mecha. El resto del pabilo quedará enrollado sumergido entre el agua y el aceite.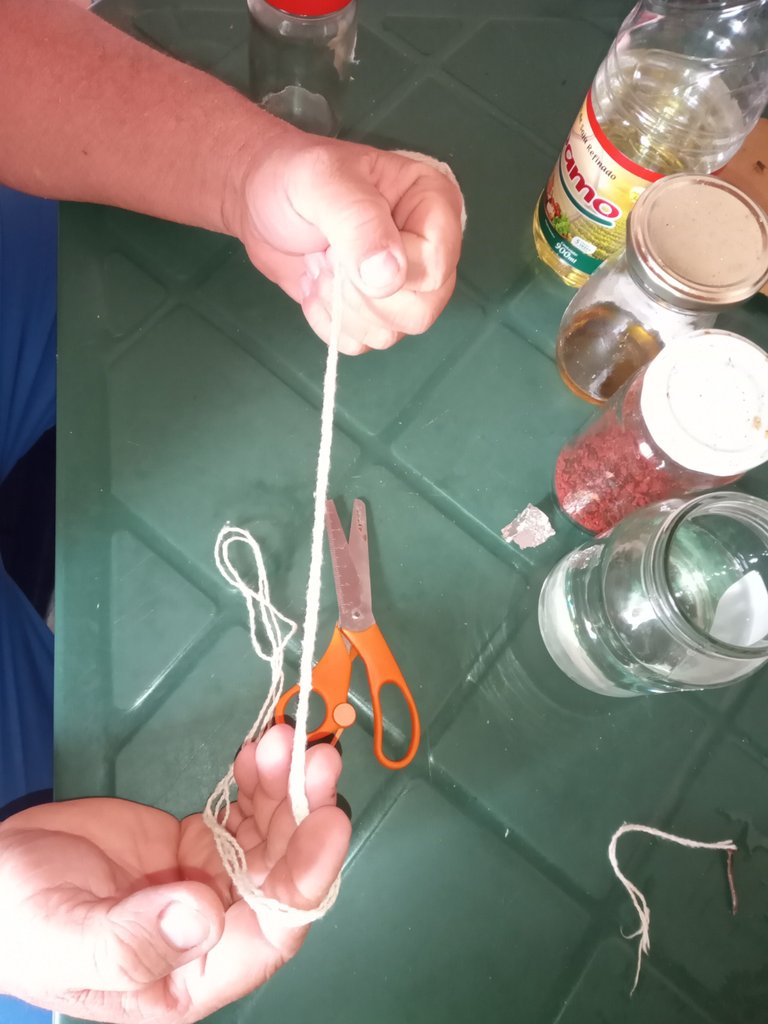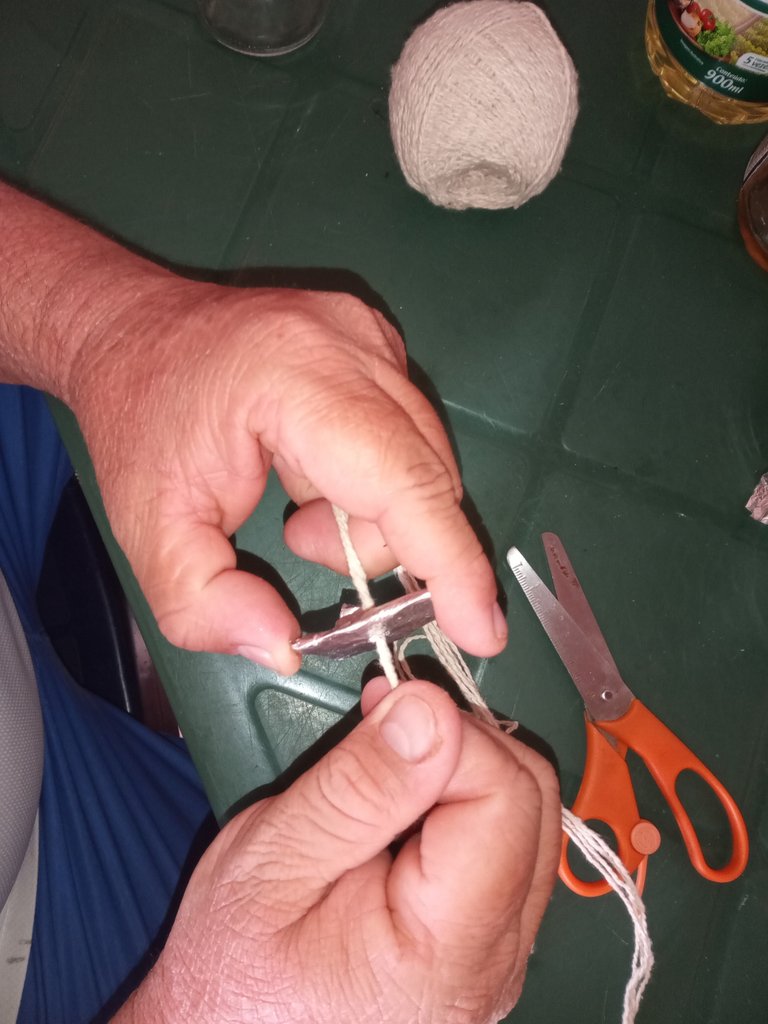 Agregar al frasco o lata el aceite, luego incorporar agua. El aceite subirá por su consistencia y propiedades químicas hacia el nivel superior del envase.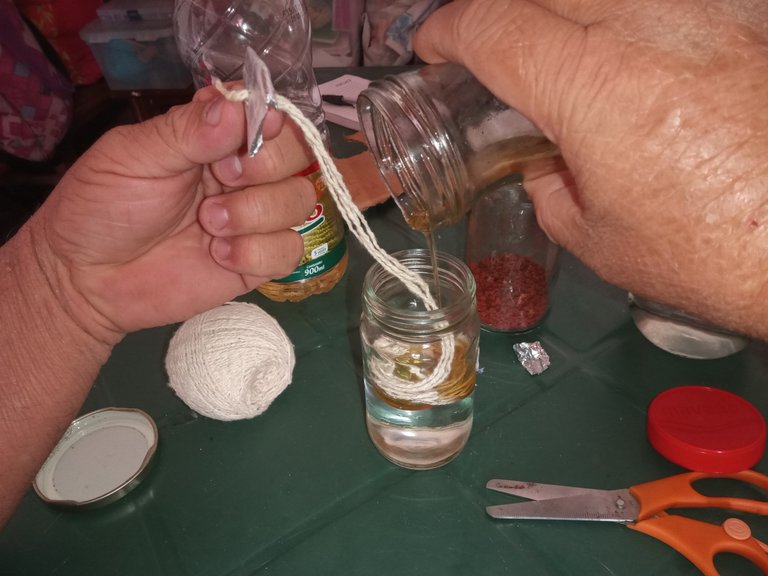 Colocar el pabilo enrollándolo sobre el aceite, dejando encima el cartón envuelto en papel aluminio y la mecha, de manera tal que no se llene de aceite.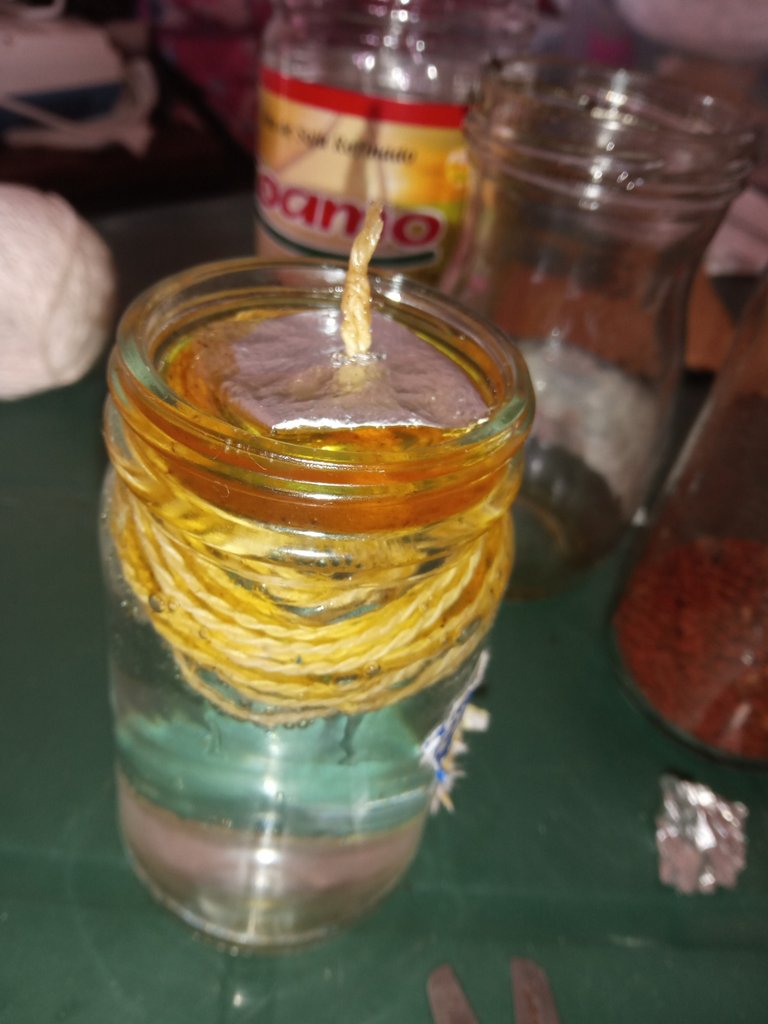 Finalmente encender con un fósforo para iluminar el espacio de tu preferencia.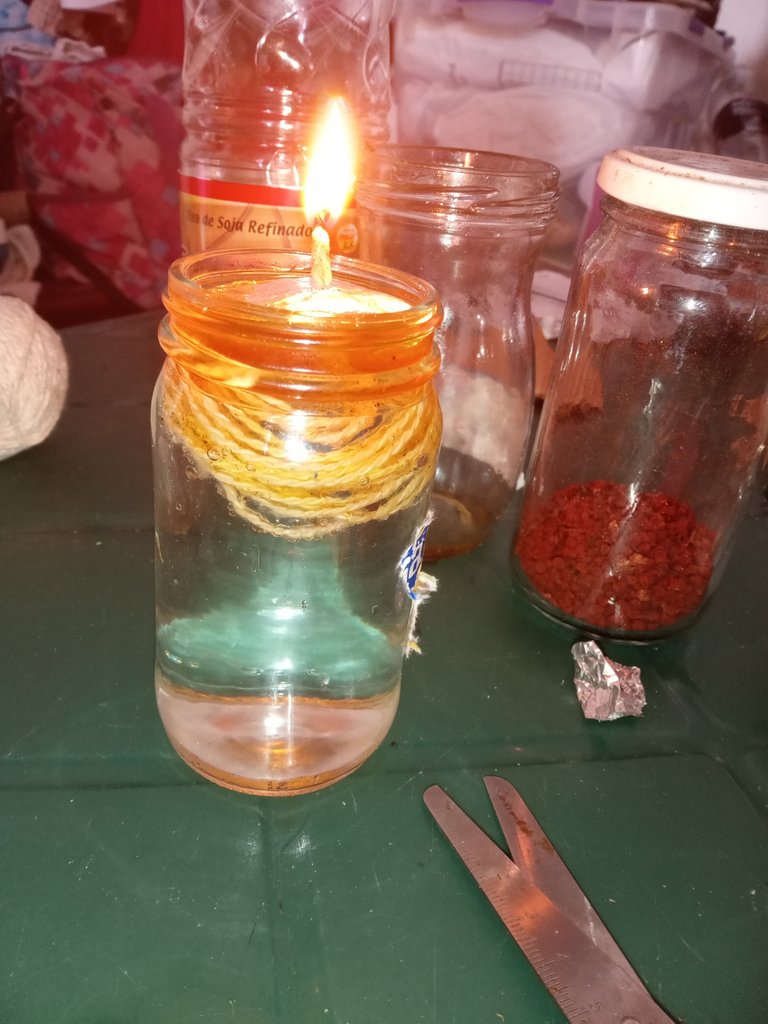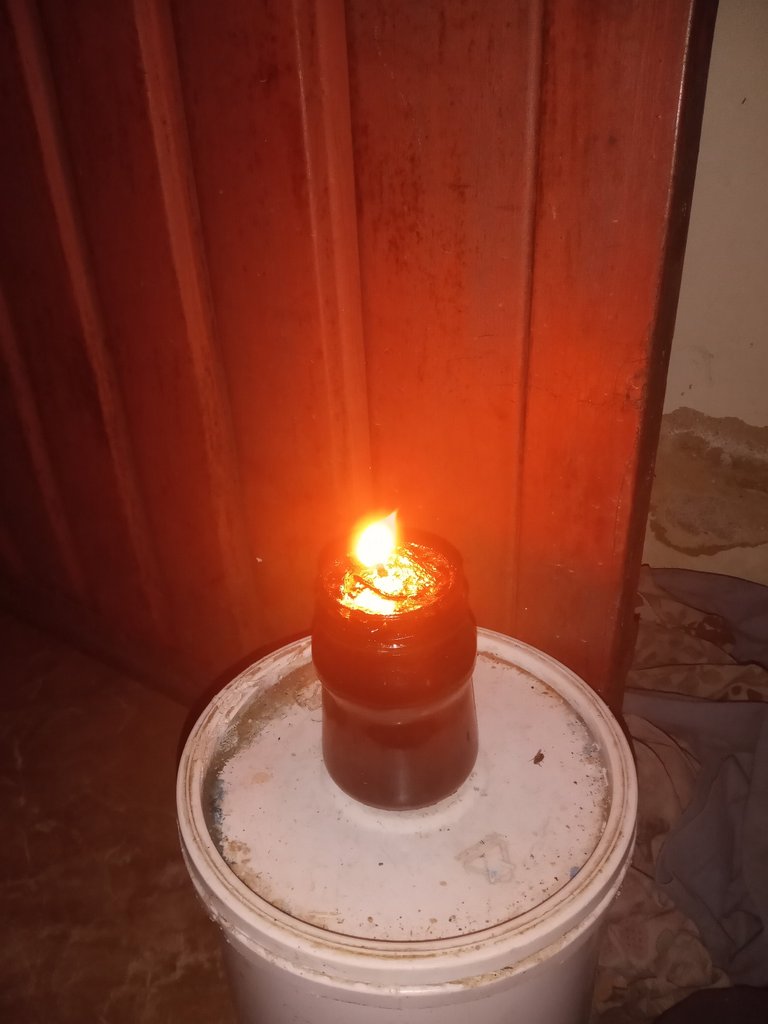 Ya tienes una nueva manera de iluminar tus ambientes, a la hora de quedar sin energía eléctrica, a su vez reutilizas materiales en su elaboración. Es un mechero que no te causará daños en tu sistema respiratorio ni olores desagradables en casa.

Espero que te haya gustado este post.

Las fotografías fueron tomadas con un Motorola E6s.
El traductor empleado fue Deepl.com
Gracias por estar allí.


English Version
Homemade lighters with used edible oil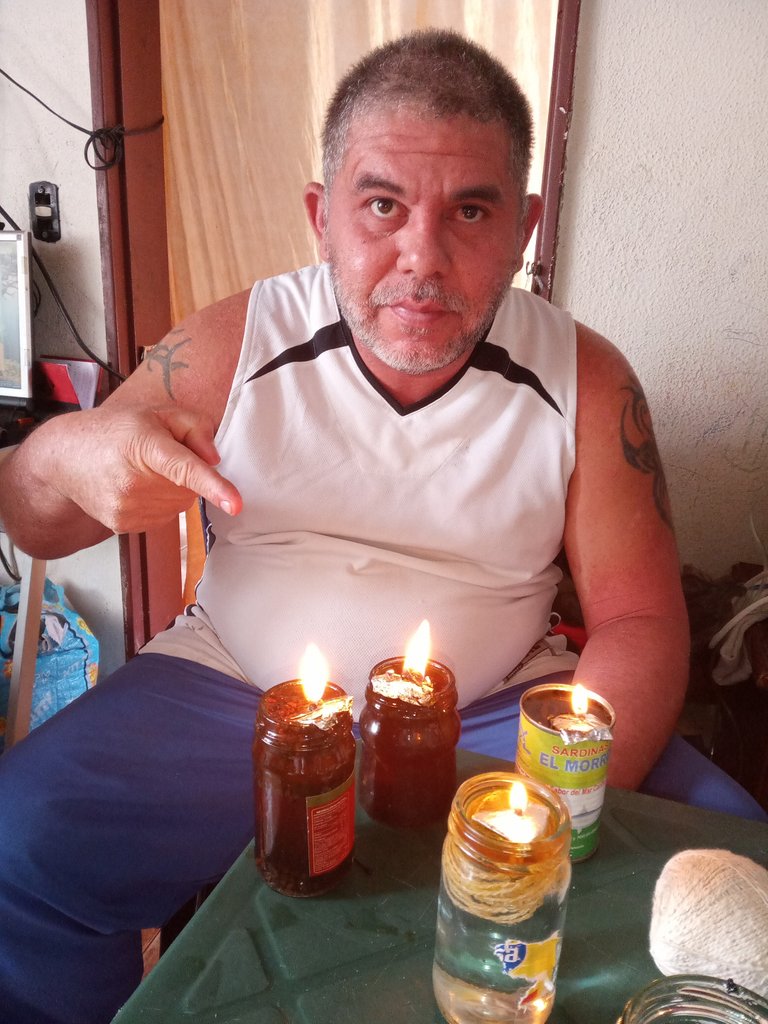 Hello Hive Community, once again I share with you a practical and effective solution to solve some problems at home.

In this opportunity I offer you an alternative in case the power goes out, which often happens in Venezuela, in which you can reuse the used edible oil, the materials are simple, economic and its elaboration has no difficulty.

On the other hand, it is a quite viable option for those people who cannot use fuels such as diesel to make lighters and illuminate themselves, since the smoke produced by it can affect their health. In this case, lighters made with oil do not produce smoke or unpleasant odors.

Materials:

Used edible oil, use as half a cup
Pabilo
Cardboard
Aluminum Foil
Glass or can container
Water
Clove
Scissors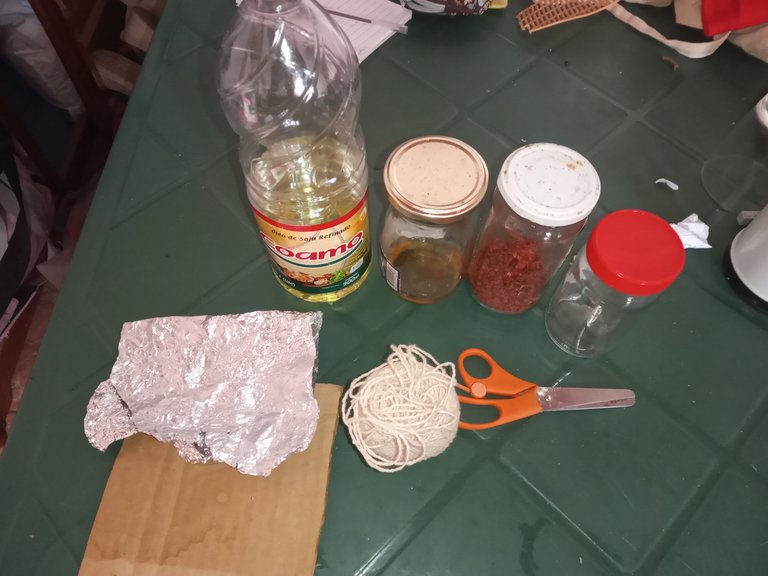 Procedure:
Cut out a square or circle on the cardboard, whose size will be smaller than the hole in the jar or can.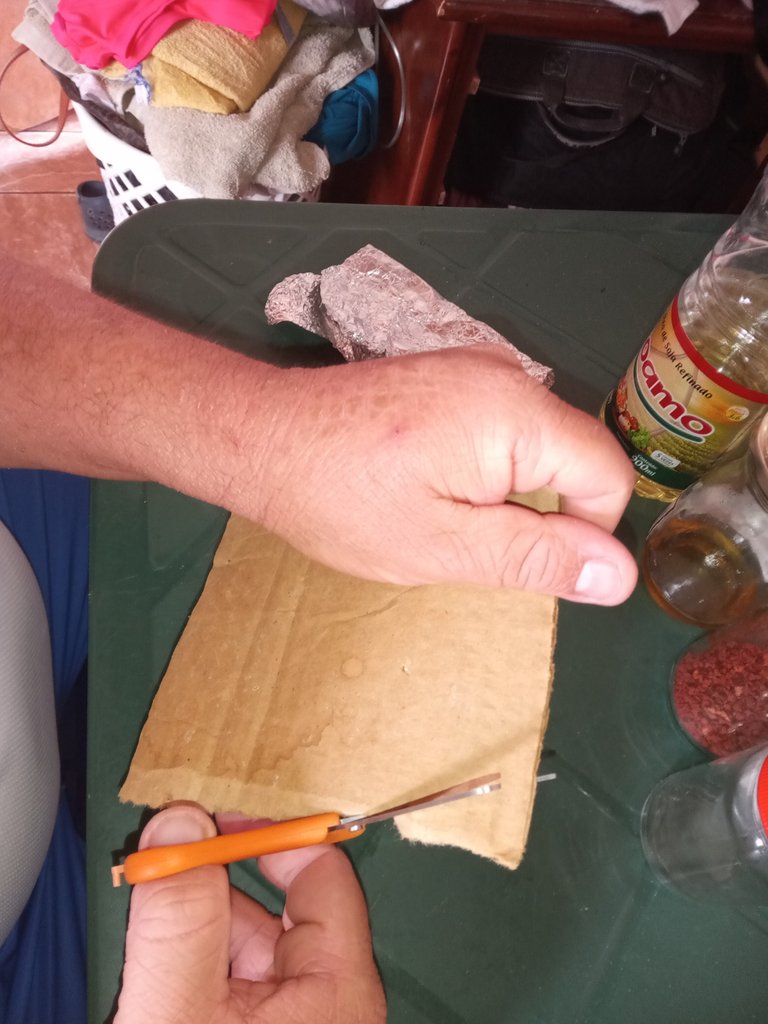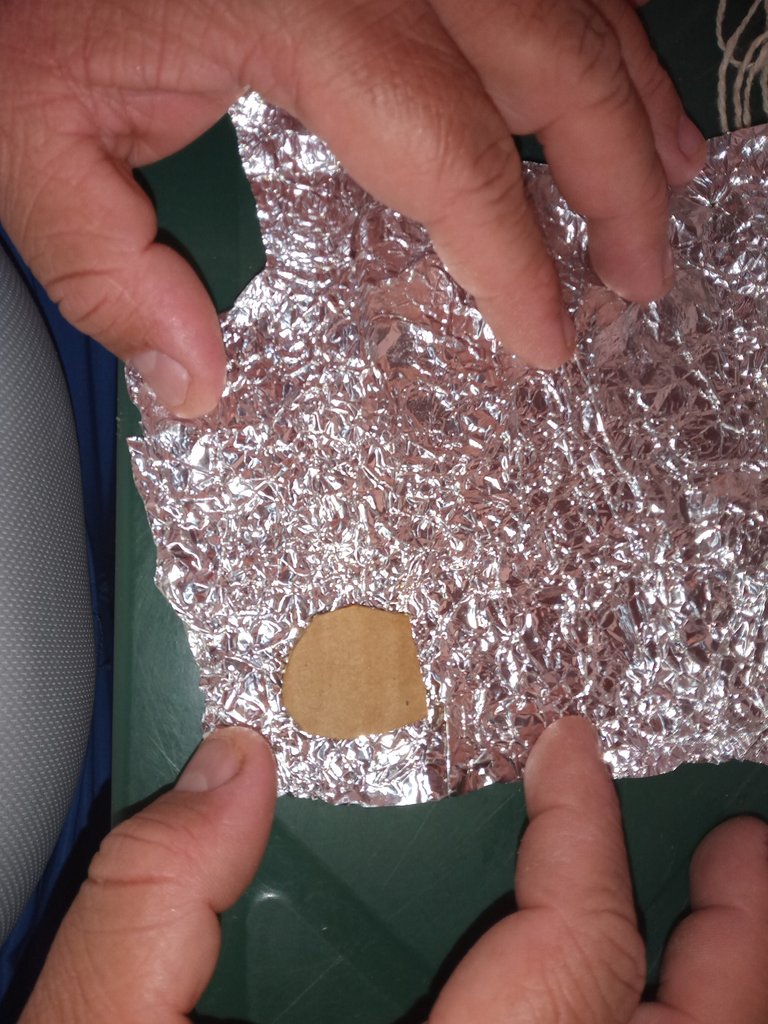 Then wrap it in aluminum foil and make a hole in the center with the help of the nail.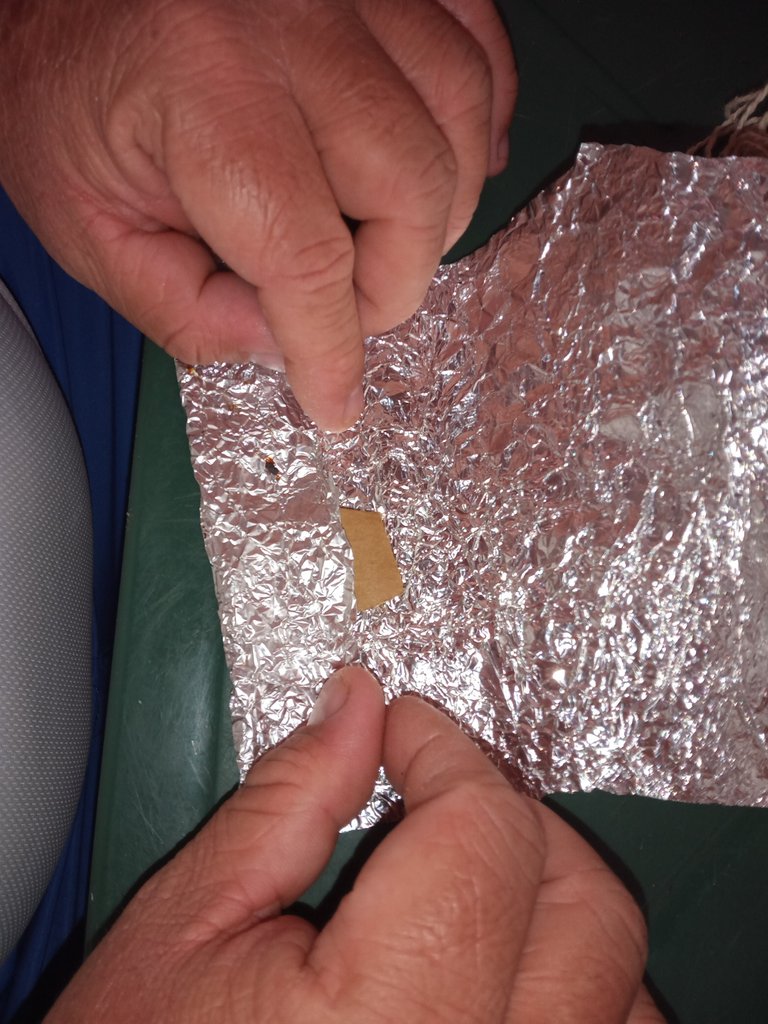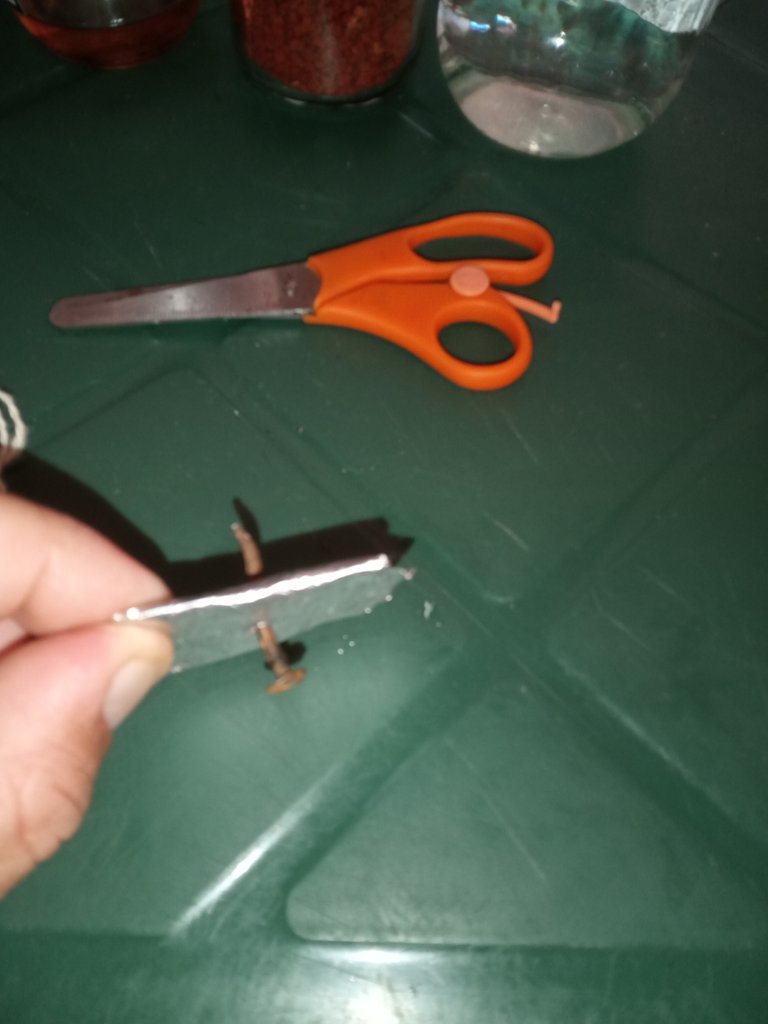 Then take the wick, a long cord about one meter long, and fold it in two parts, introduce it into the hole leaving a piece of approximately one centimeter long on one side, which will serve as a wick. The rest of the wick will be rolled up in the water and oil.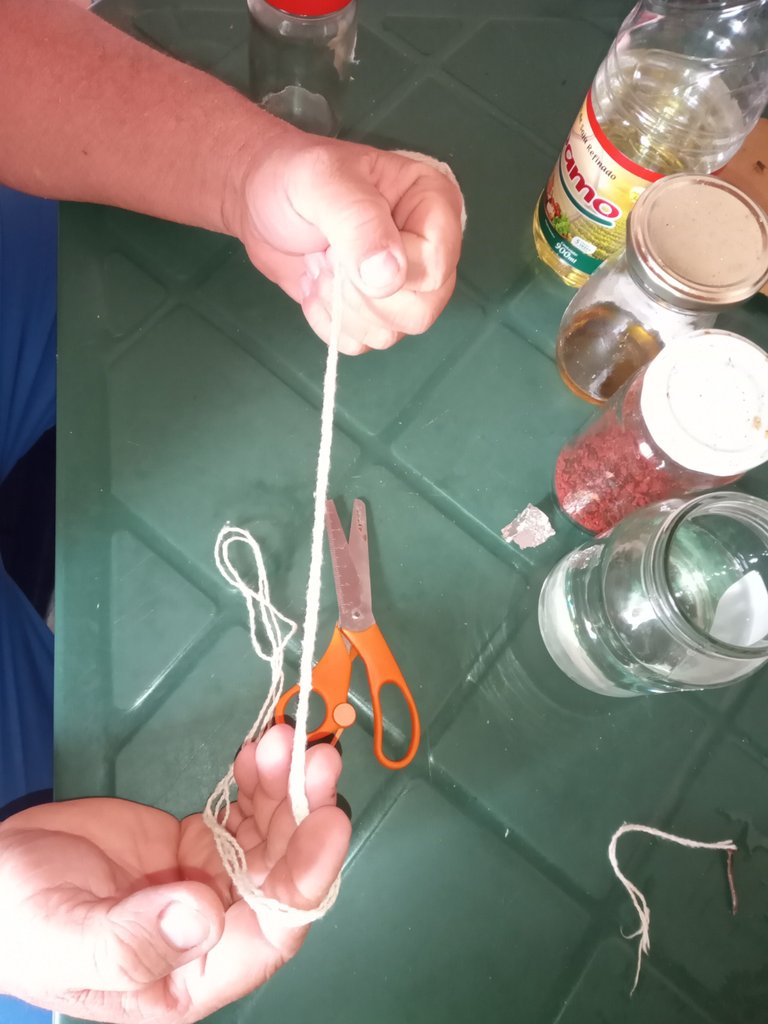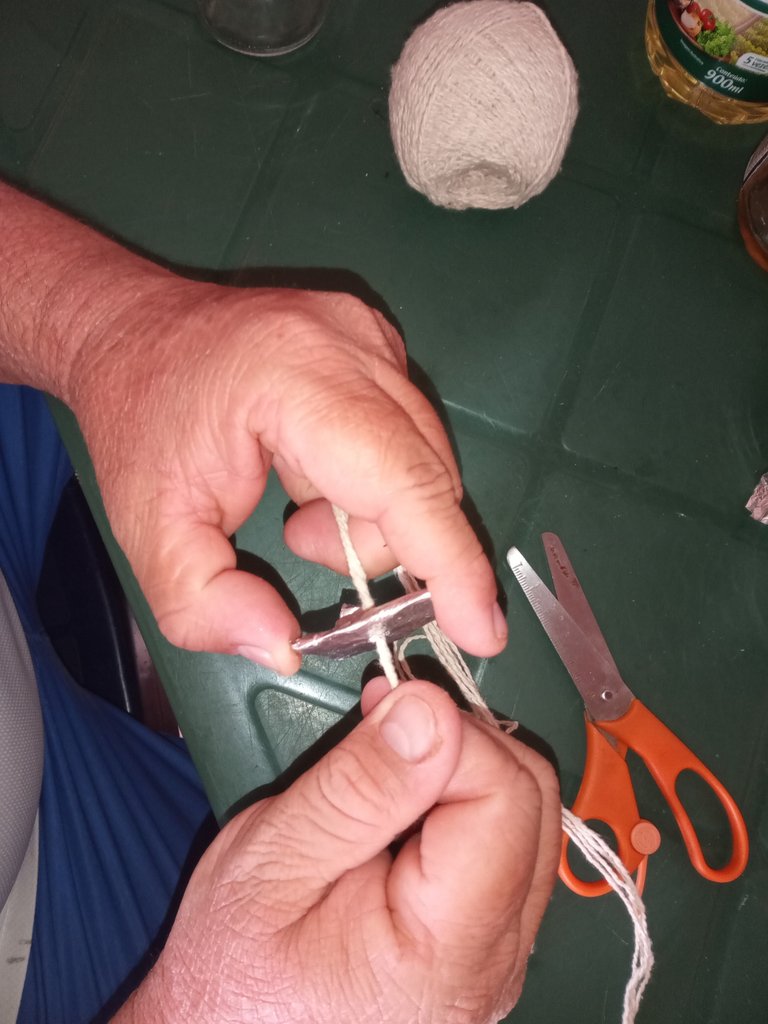 Add the oil to the jar or can, then add water. The oil will rise due to its consistency and chemical properties to the upper level of the container.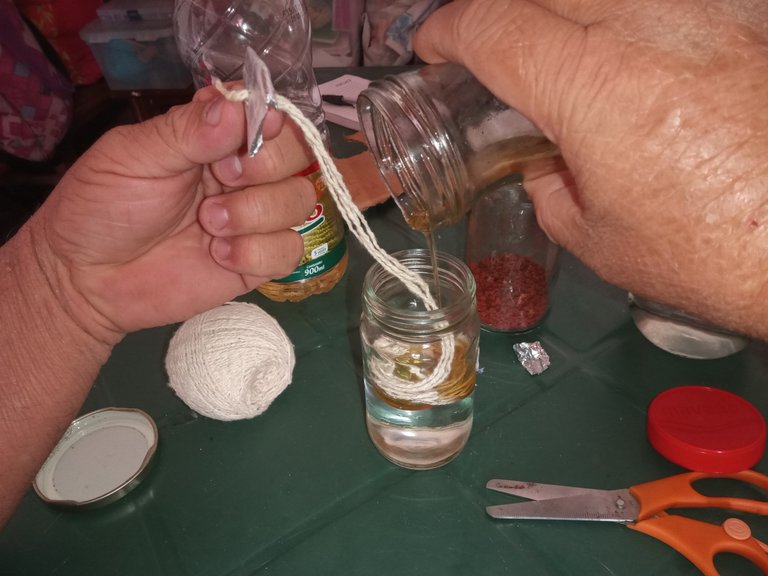 Place the wick rolled up in the oil, leaving the cardboard wrapped in aluminum foil and the wick on top, so that it does not fill with oil.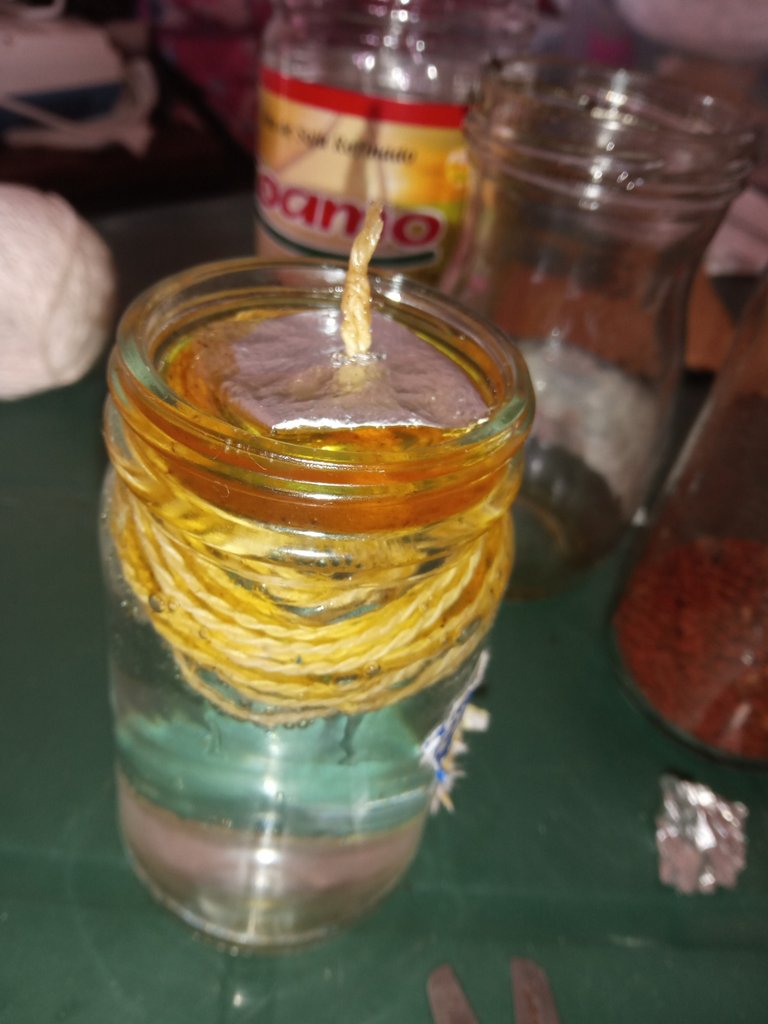 Finally light it with a match to illuminate the space of your preference.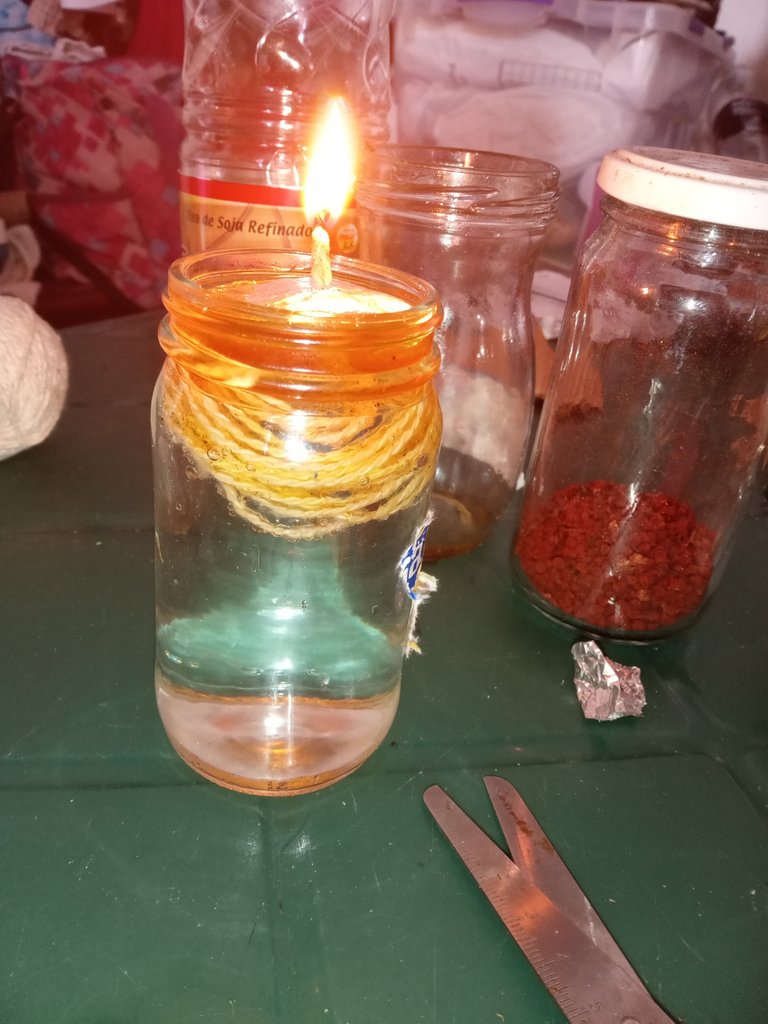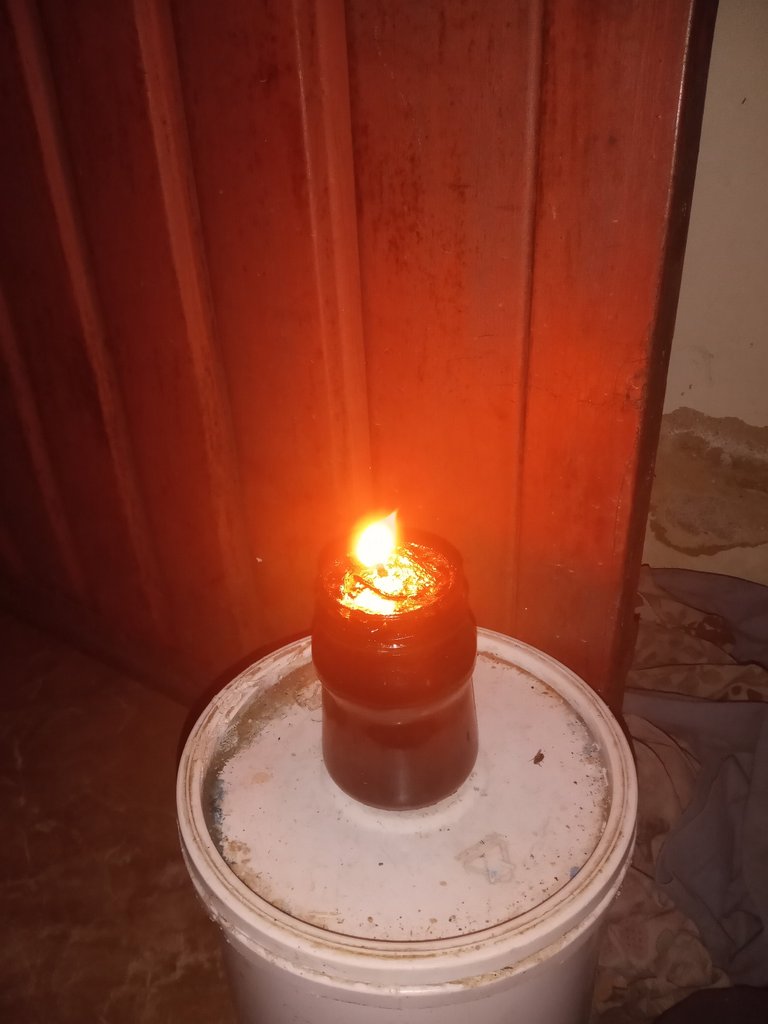 Now you have a new way to light up your rooms, when you run out of electricity, in turn you reuse materials in its preparation. It is a lighter that will not cause you any damage to your respiratory system or unpleasant odors at home.

I hope you liked this post.

The pictures were taken with a Motorola E6s.
The translator used was Deepl.com
Thank you for being there.