Feliz tarde mis querida comunidad de HIVE hoy me medique a poner a desarrollar mi creatividad e imaginación pasando una tarde de manualidades, esta práctica nos permite un tiempo de relajación y contribuye a desarrollar habilidades, destrezas y en este caso aproveche de crear con materiales de provecho una tortuga.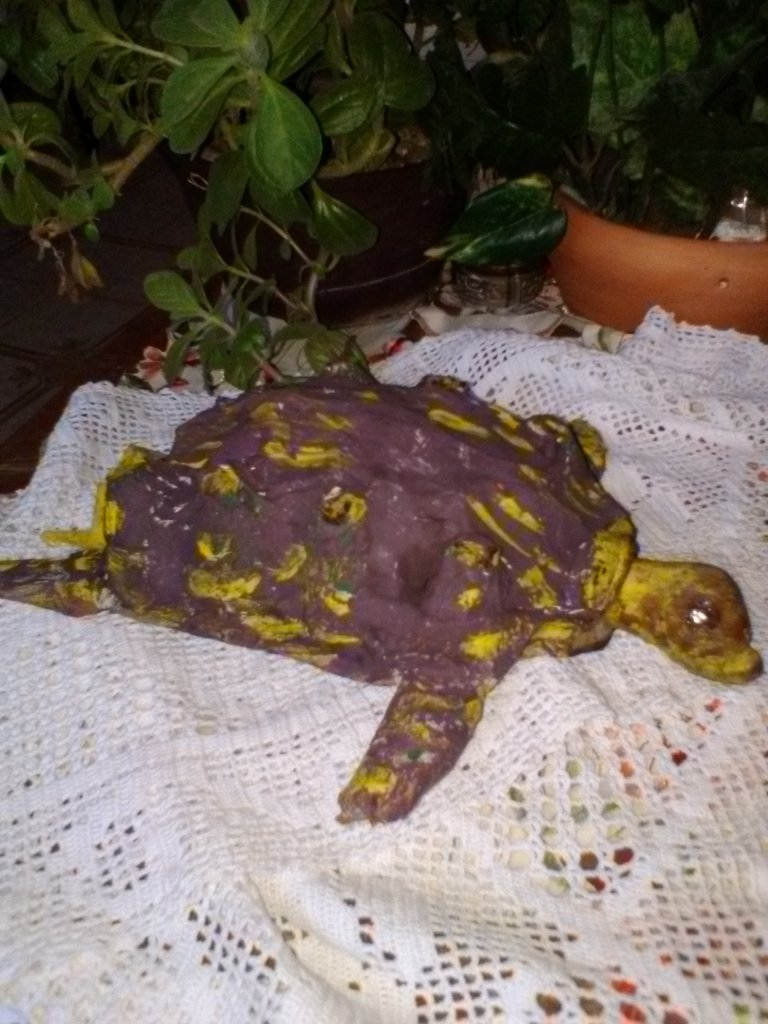 Happy afternoon my dear community of HIVE today I mediate to put to develop my creativity and imagination spending an afternoon of crafts, this practice allows us a time of relaxation and contributes to develop abilities, skills and in this case take advantage of creating with useful materials a turtle.
Materiles:
Cartòn de huevo
tijera
silicòn
aguja
hilo pabilo
papel reciclado
pinturas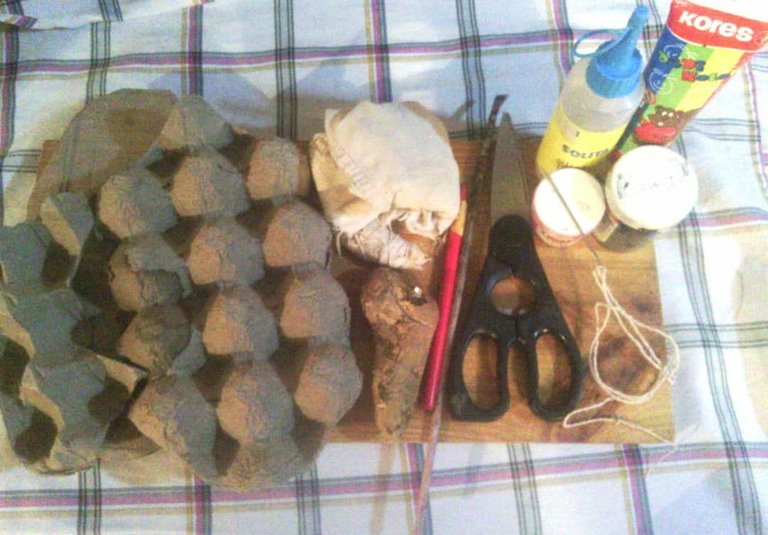 Maternal:
Egg carton
scissors
silicone
needle
wicker thread
Recycled paper
paintings
Pasos:
Recortamos las 4 esquinas la base y la tapa del cartòn de huevo.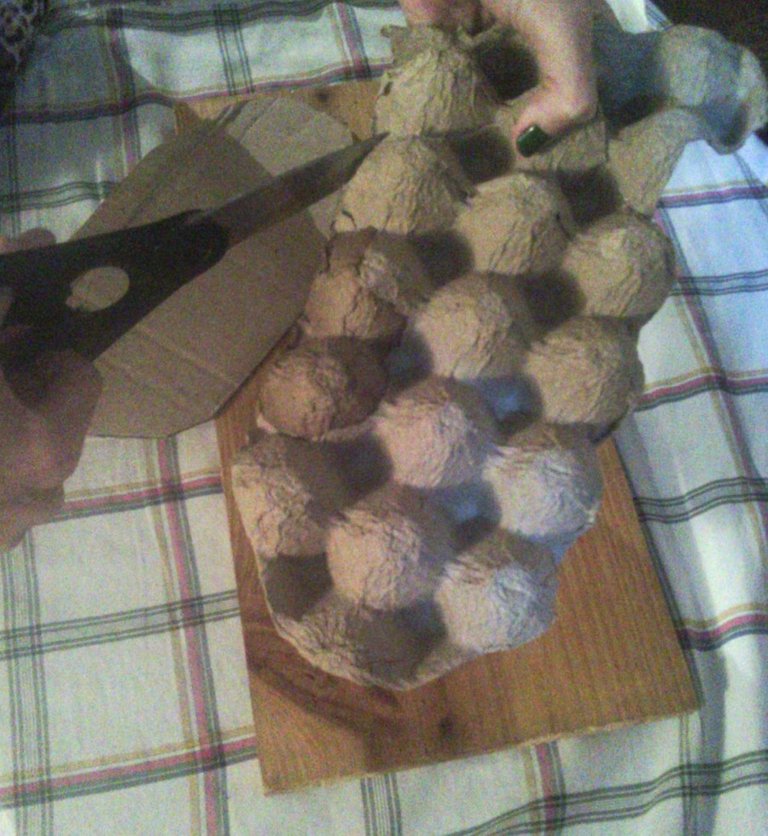 Steps:
We cut the 4 corners of the base and the lid of the egg carton.
Rellenamos con papel reciclado hasta darle forma de caparazòn y cocemos para cerrar.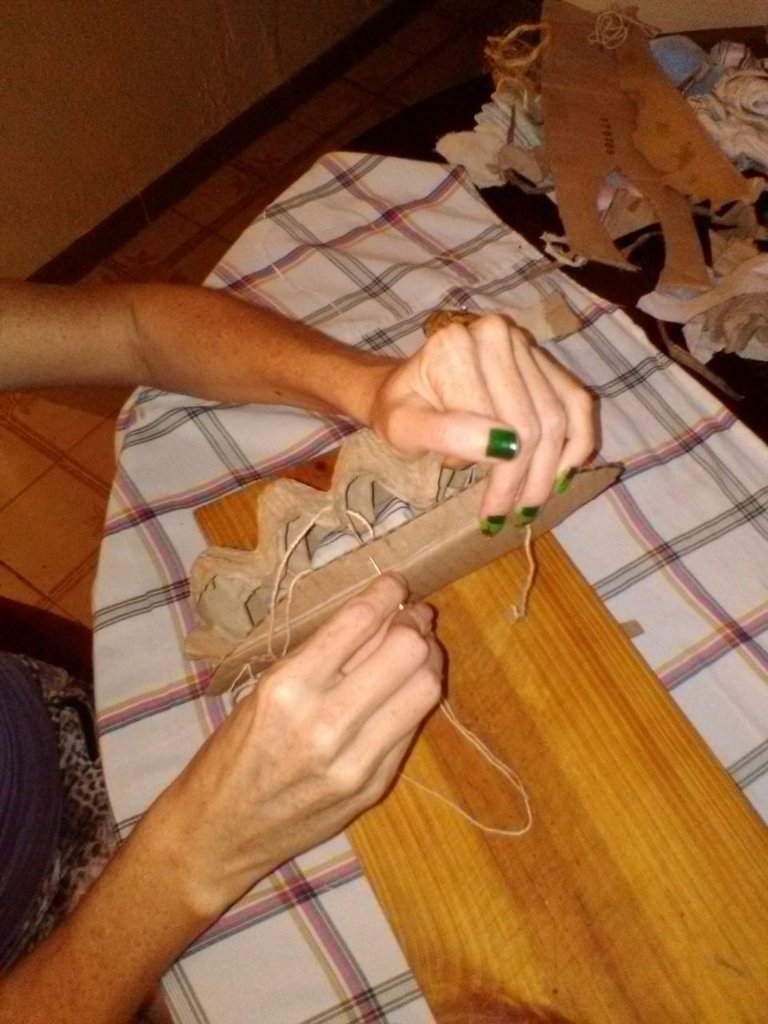 We fill it with recycled paper until it is shaped into a shell and cook it to close.
Procedenos con el sobrante de cartòn hacer las patas y la cola de la tortuga y con retazos de tela las forramos.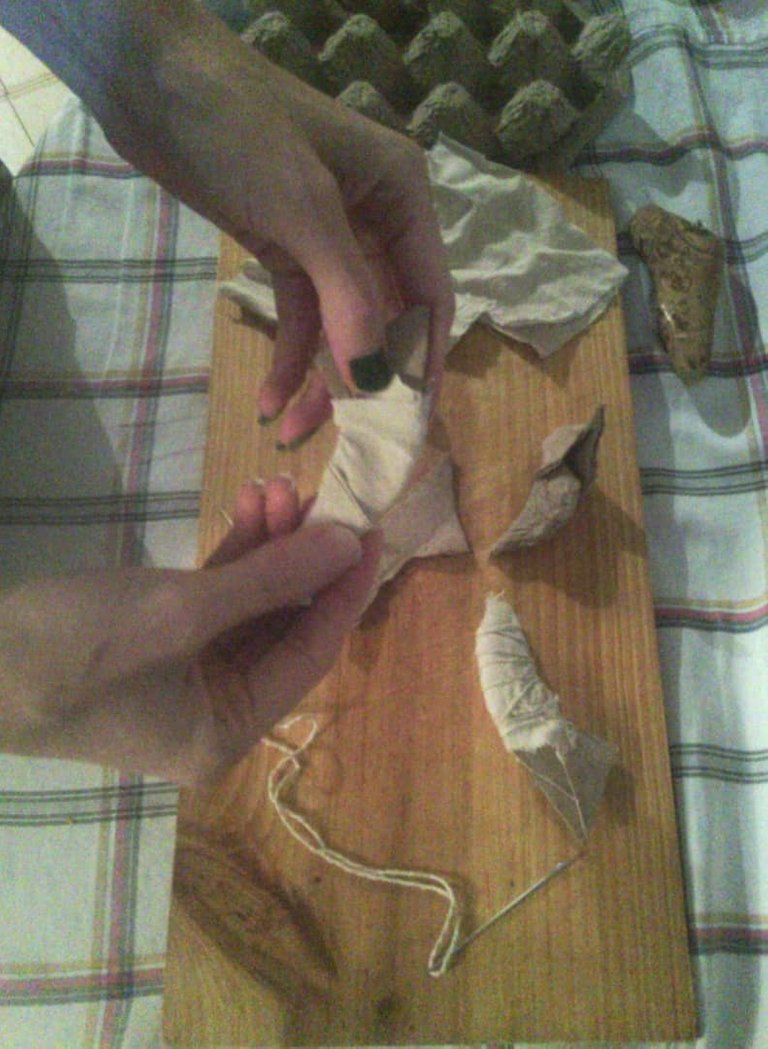 Proceed with the leftover cardboard to make the legs and tail of the turtle and with pieces of fabric we cover them.
Grapamos las patas y cola para darle forma a la tortuga.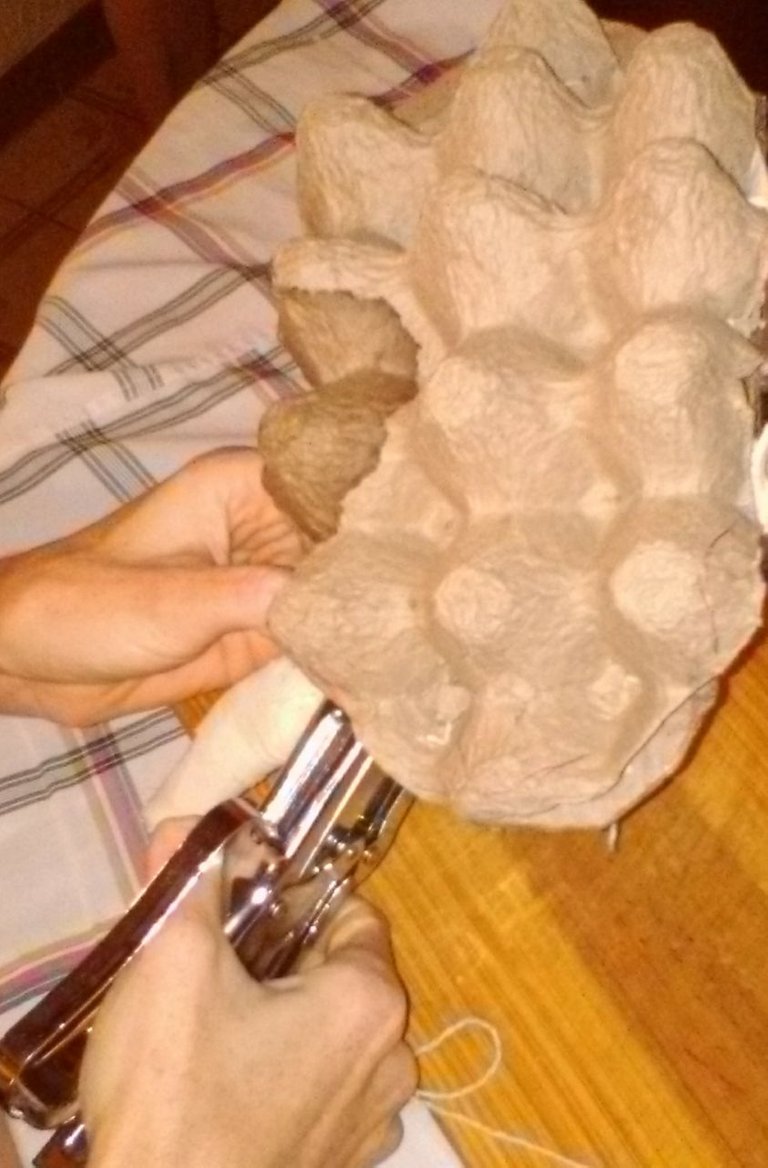 We stapled the legs and tail to shape the turtle.
Le pagamos la piedra como cabeza de la tortuga.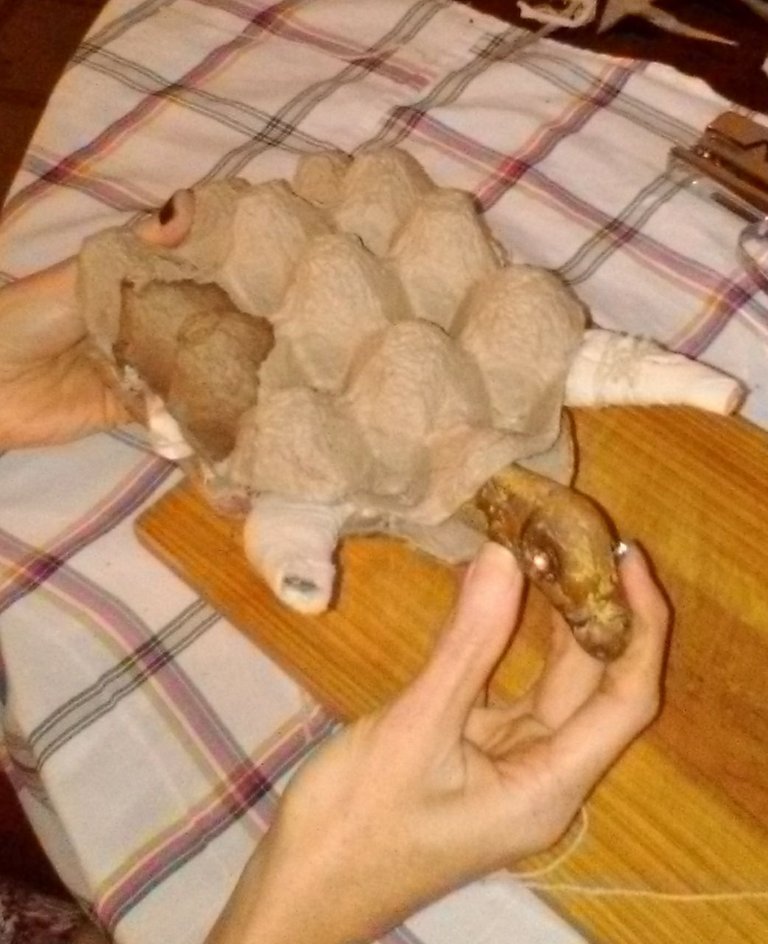 We pay him the stone as the head of the turtle.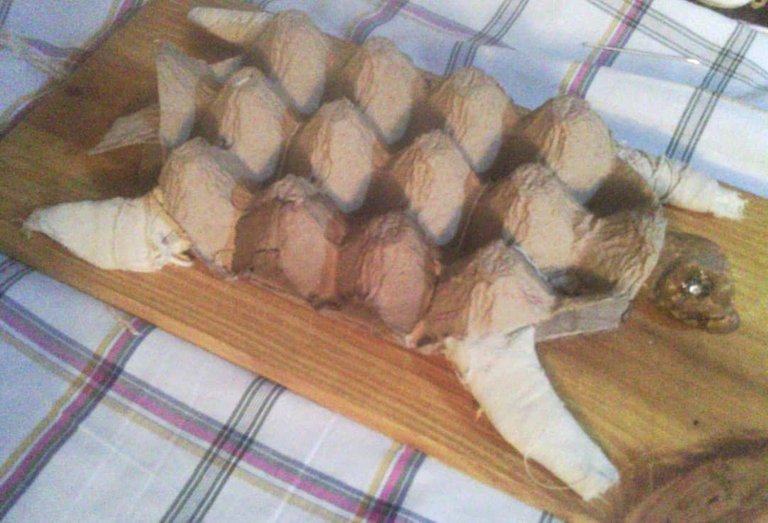 Con retazos de papel reciclado rellenamos los huecos del cartón de huevo para darle forma al caparazón.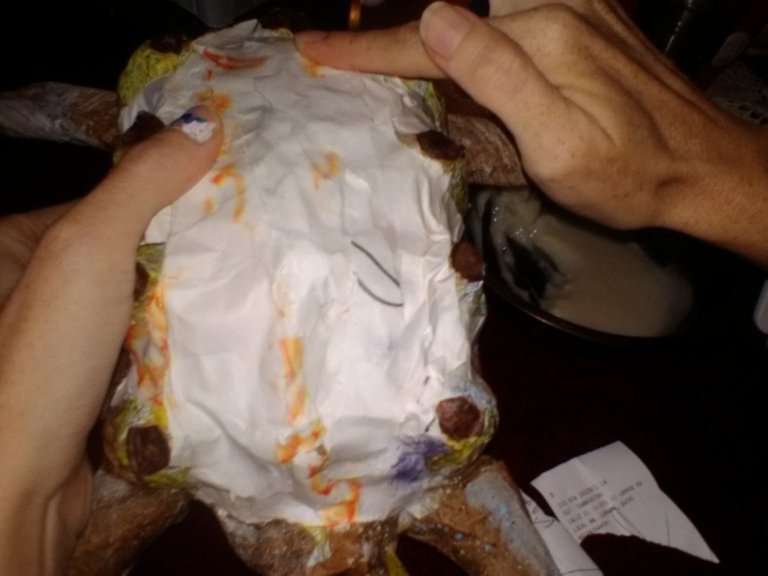 With pieces of recycled paper we fill the holes in the egg carton to shape the shell.
Procedemos a pintar con un pincel para darle color y mejor apariencia y así presentarles una tortuga original creada con materiales básicos que conseguimos en el hogar.
We proceed to paint with a brush to give it color and better appearance and thus present them with an original turtle created with basic materials that we get at home.