---
Good morning Hive friends, today I bring something beautiful and easy to make, it is a flower basket, made with rolls of toilet paper, it is great for a dining room or living room centerpiece. They will love it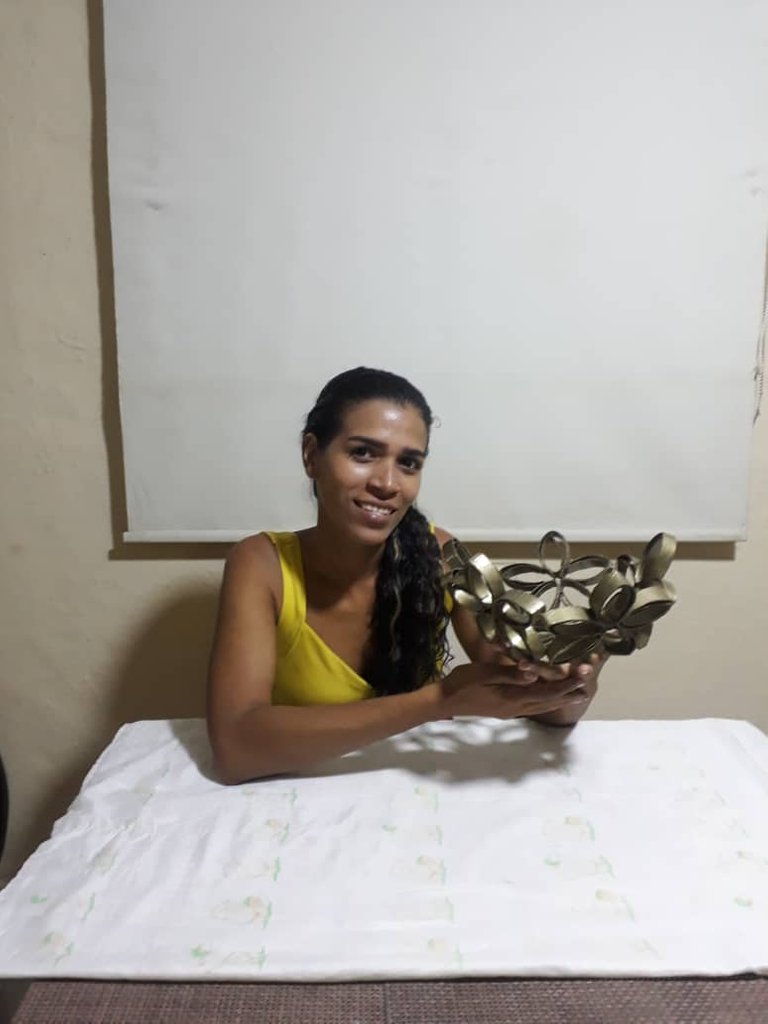 Materials
Toilet paper rust
.Liquid silicone
.Scissors
.Gold paint
.Brush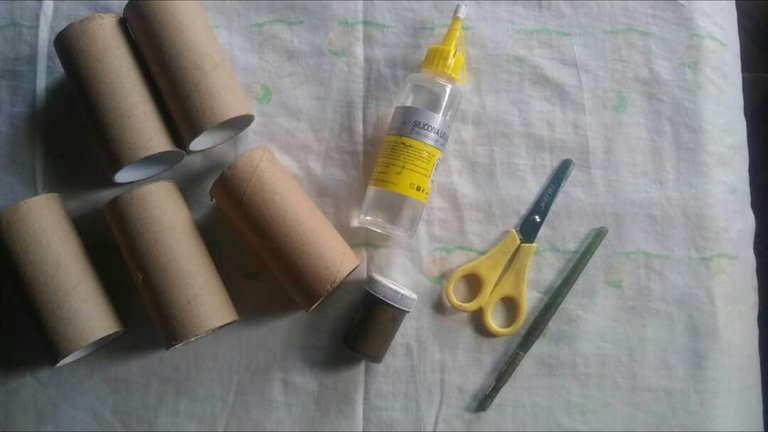 Step by Step
First we fold the royo to trim them.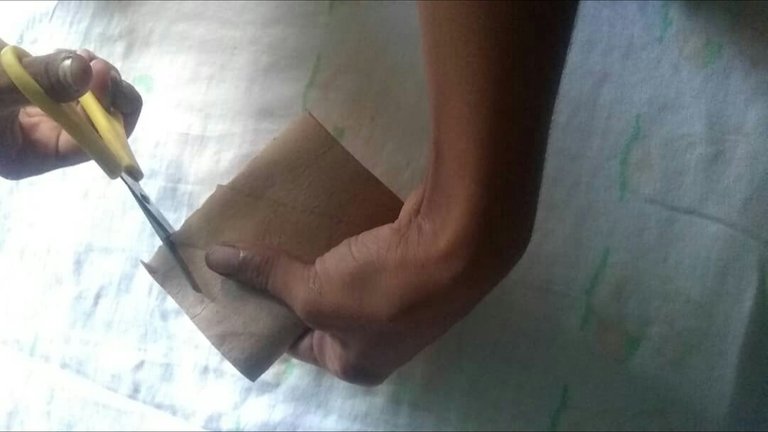 Then we will stick it in the shape of a flower with 5 petals.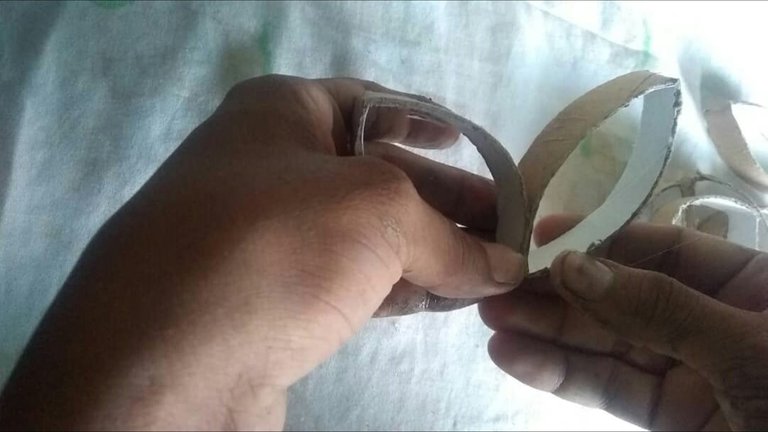 Once finished, we begin to assemble our basket by placing the flowers in a circle.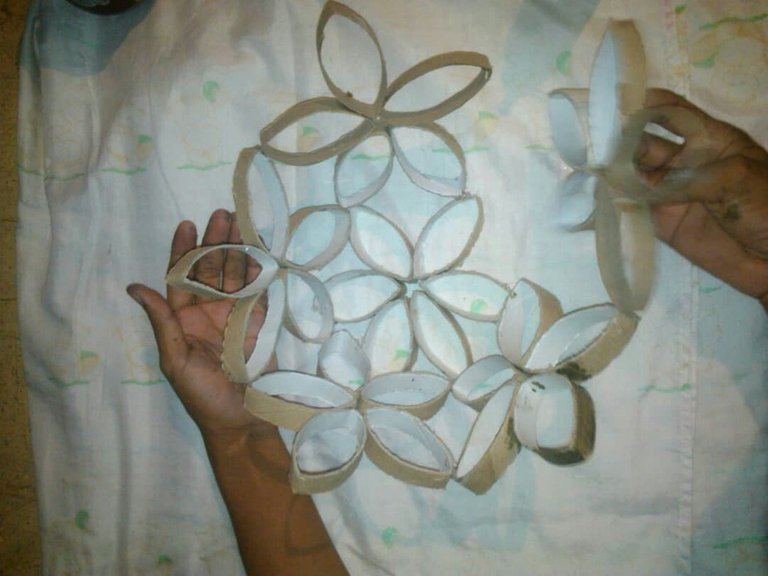 Once glued, we paint it with the gold paint and let it dry.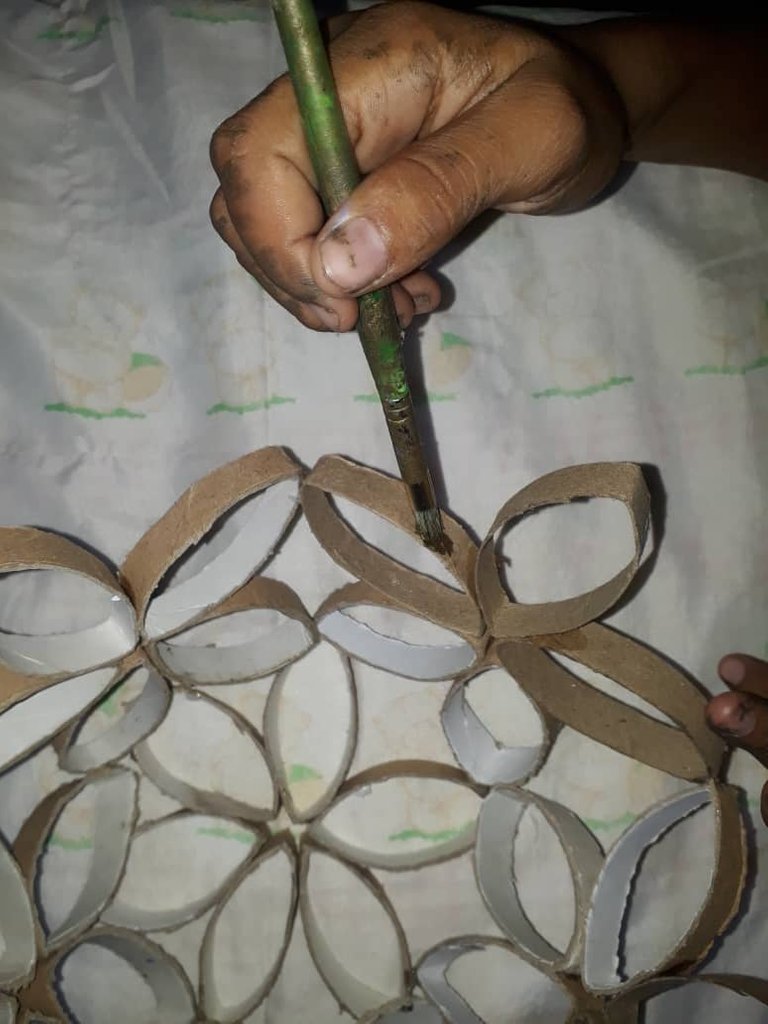 After the paint has dried, we cut out other rusts of paper but we will chop them so that it is smaller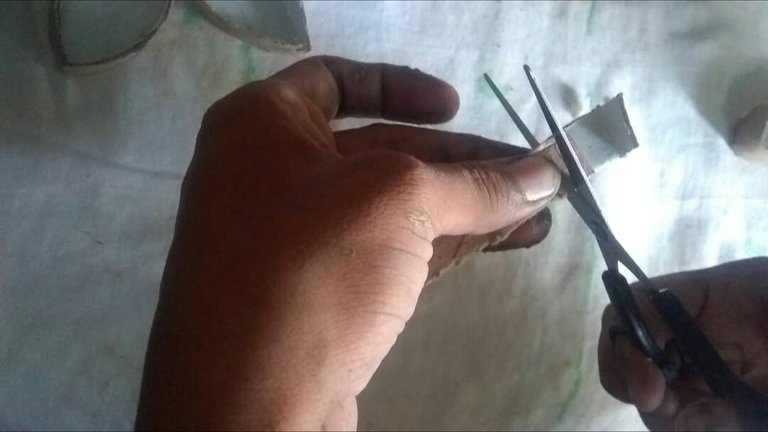 Then we paint them and let them dry.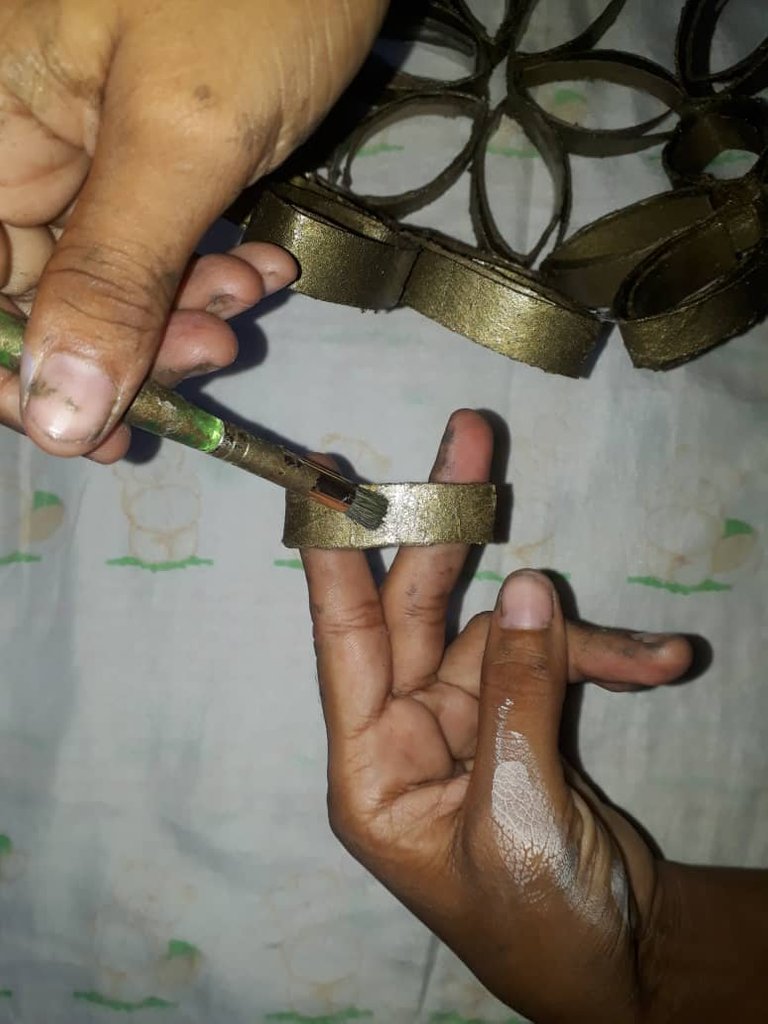 Once ready we introduce it to each petal of the flowers.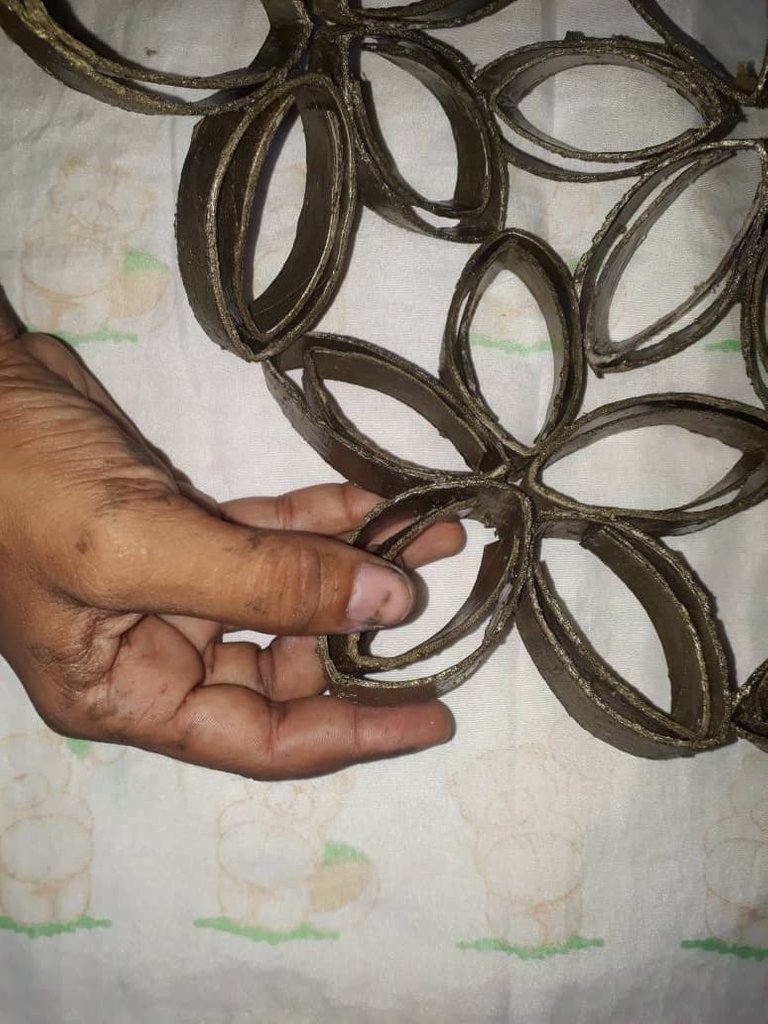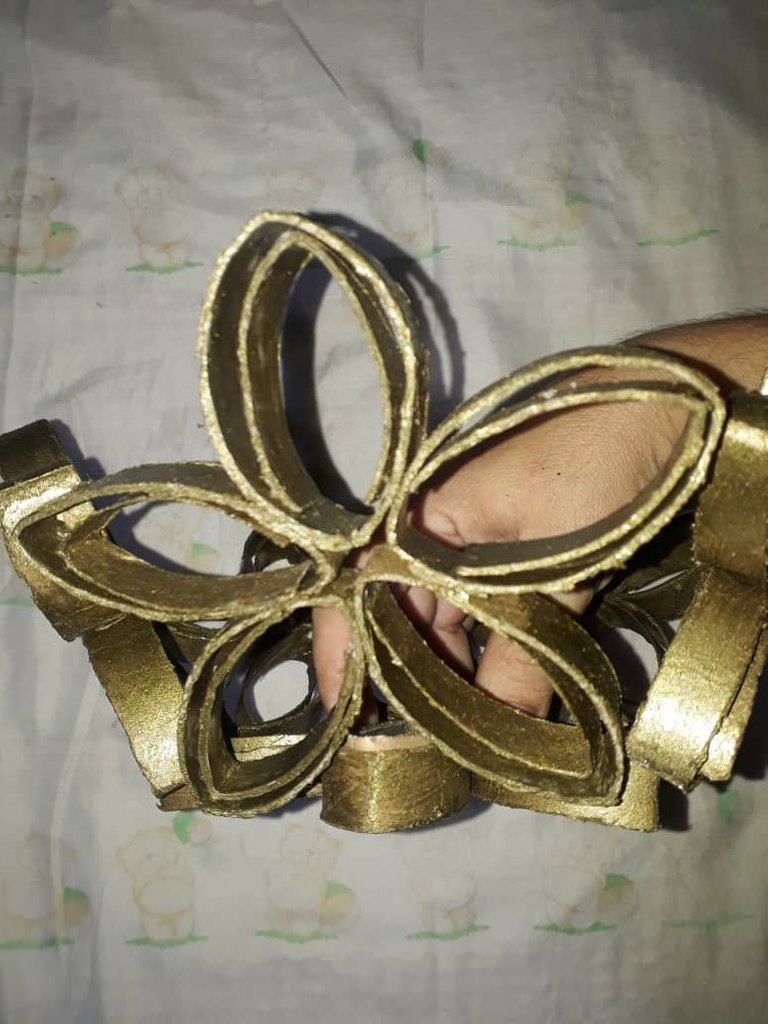 And so we will have our beautiful basket of paper rusts.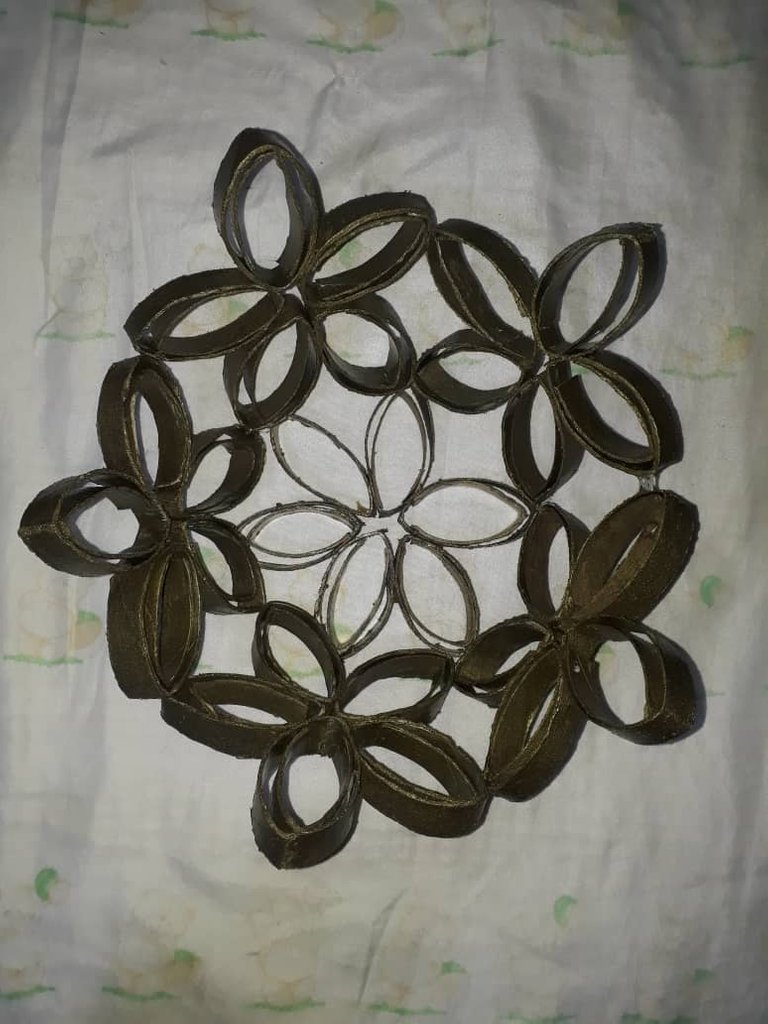 It is really beautiful, with this recyclable material and very easy to make.