---
Happy evening everyone I hope you are well.
Here I bring you some beautiful ornaments to decorate our walls.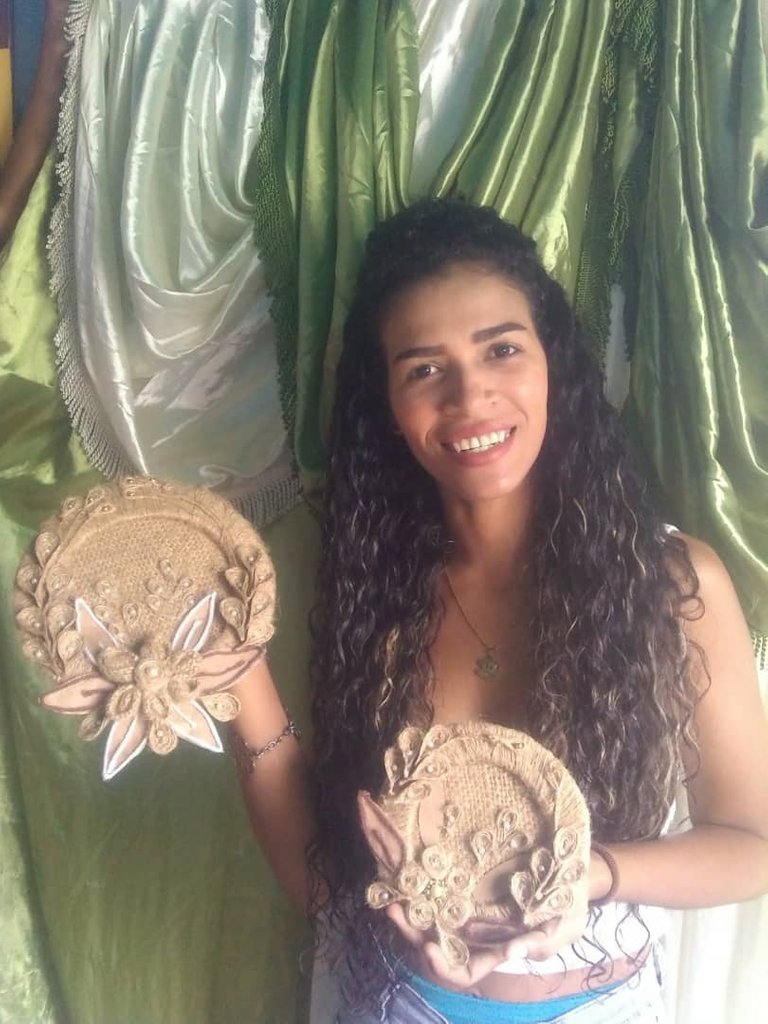 Materials
-Sack of pita
-Pearls
-Scissors
-Rope
-Liquid silicone
-Paperboard
-Stamen
-Krafts paper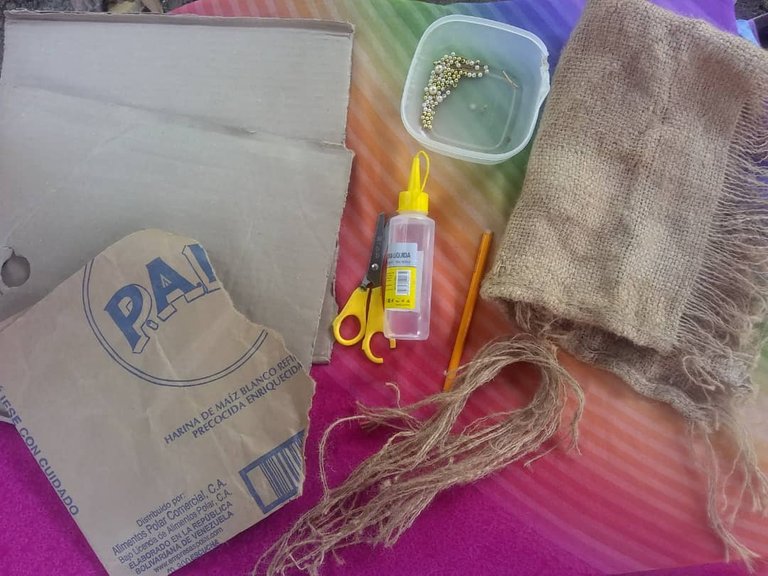 Step by Step
First we mark a large circle and a small one, we cut them inside in the shape of a ring and with the rope we roll.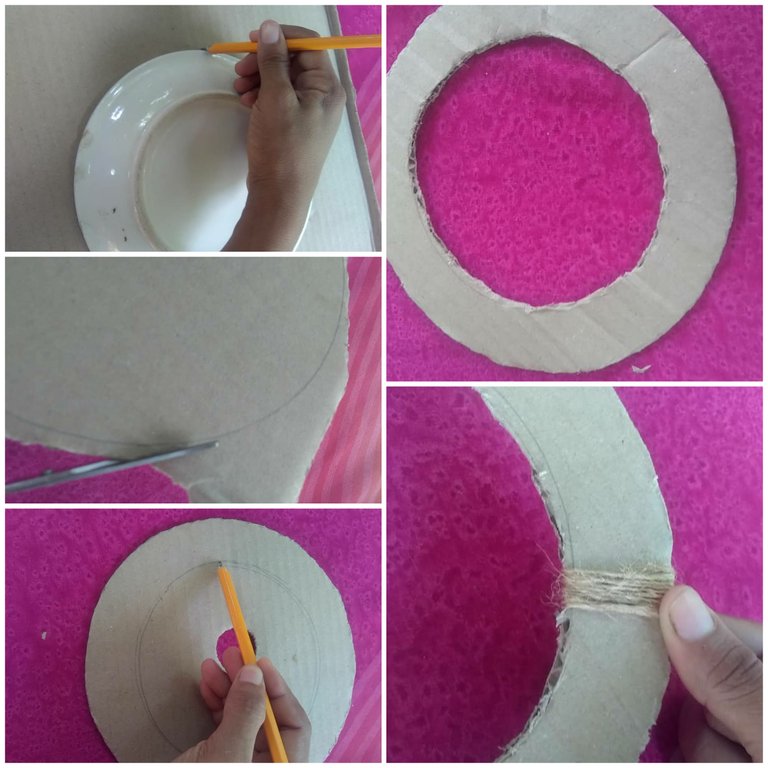 We mount the hoop above the circle and glue it, then we make the flower by cutting out some squares in the pita bag. We start by gluing petal by petal, we mark the leaves on the Kraf paper and we put the stamen on the edge.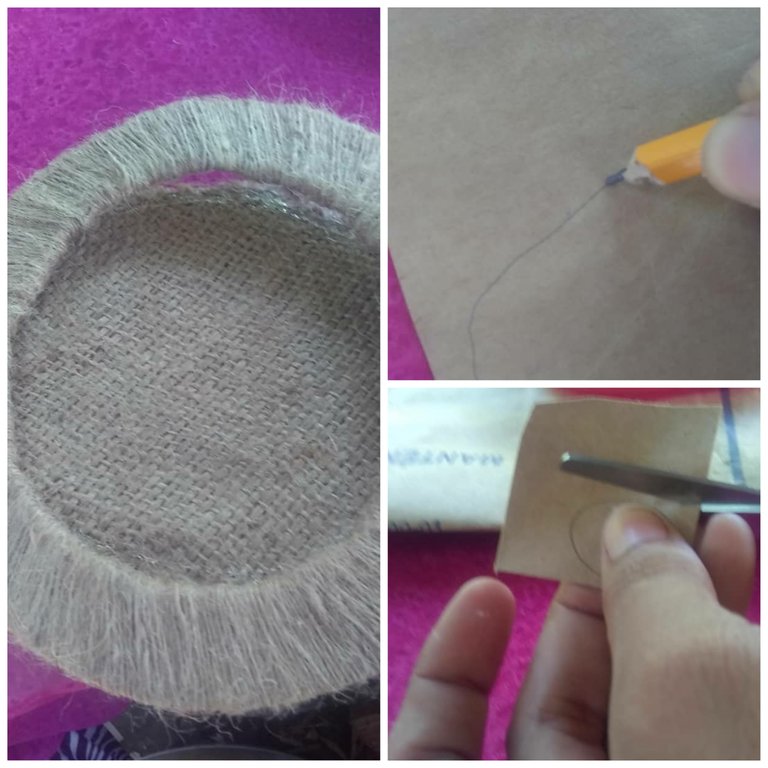 After we grab the rope, fold and glue, we make some with a knot, we stick it around our ornament and inside with the Krafs paper.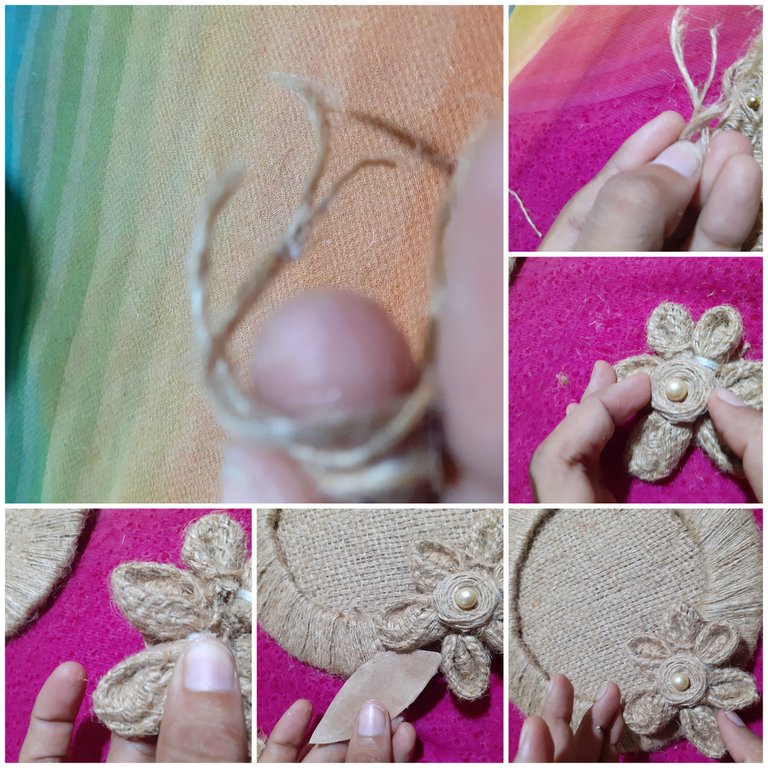 Finally we glue the pearls, and we have our ornament ready.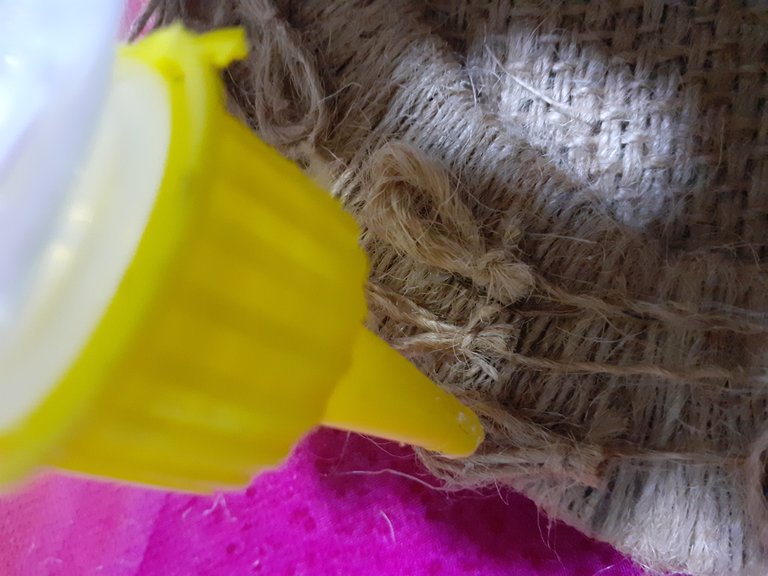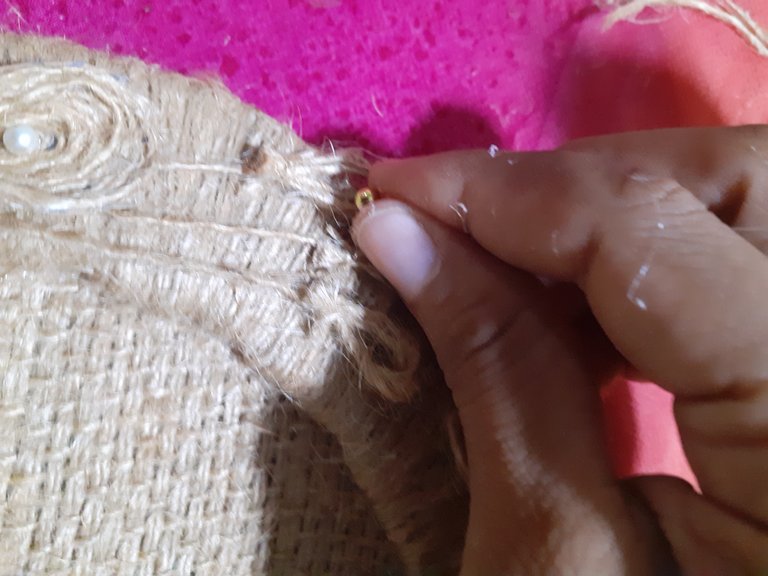 I hope you like this cute decoration made of sack. As you can see, there is a great variety of materials that we can recycle.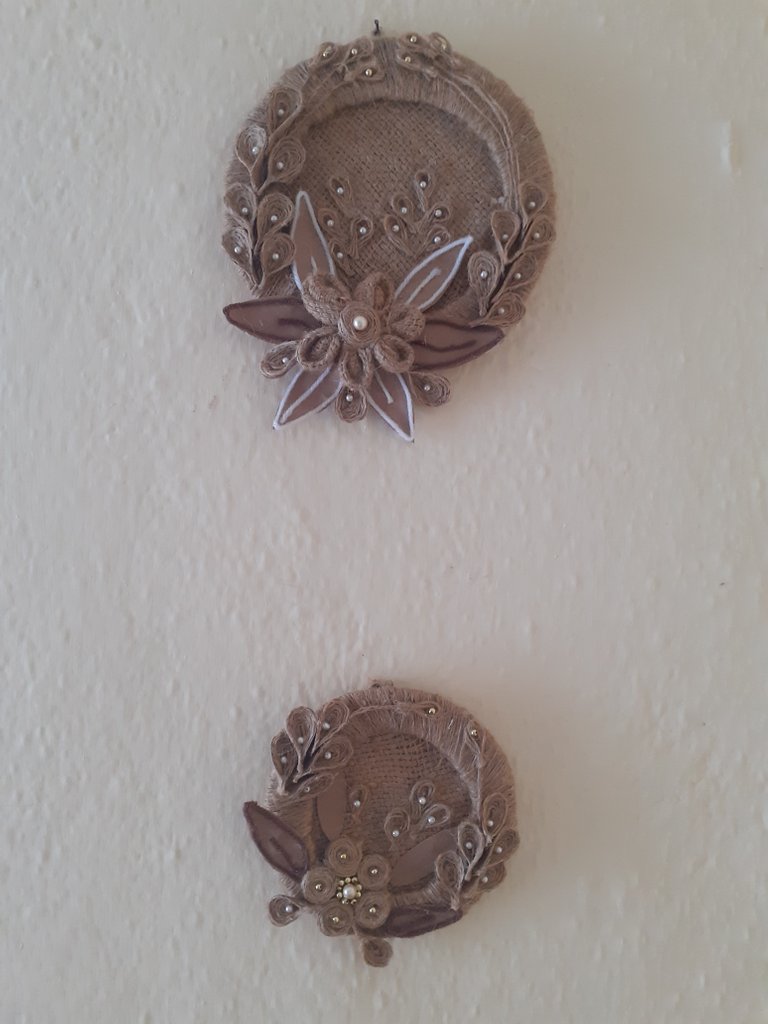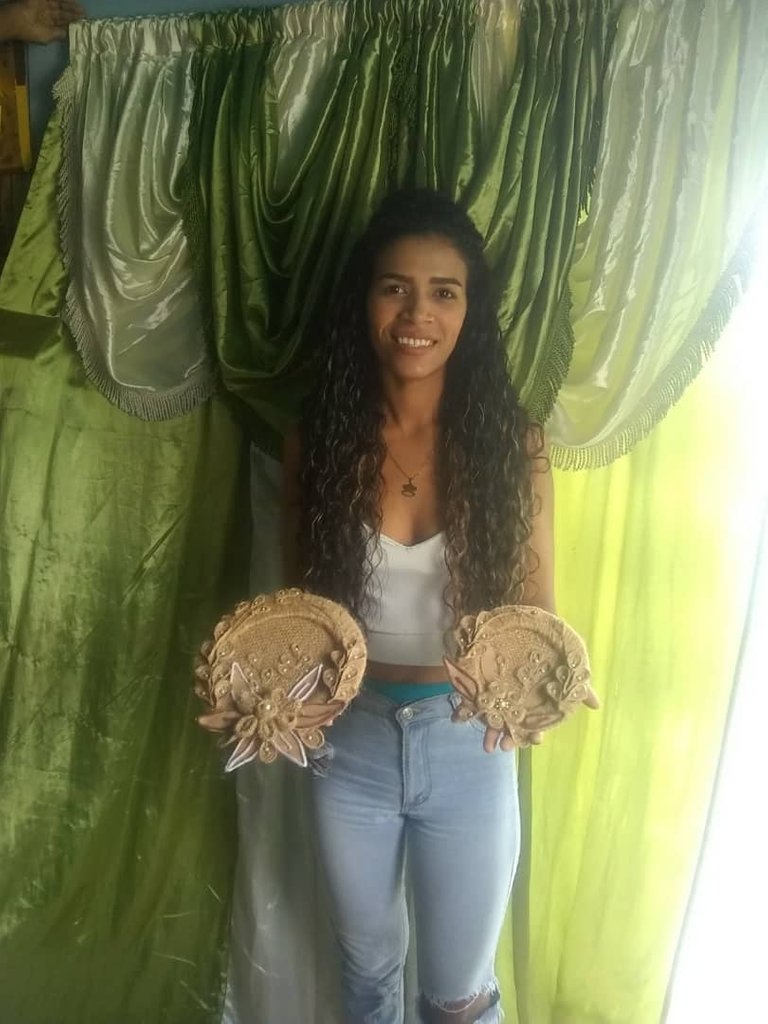 ---