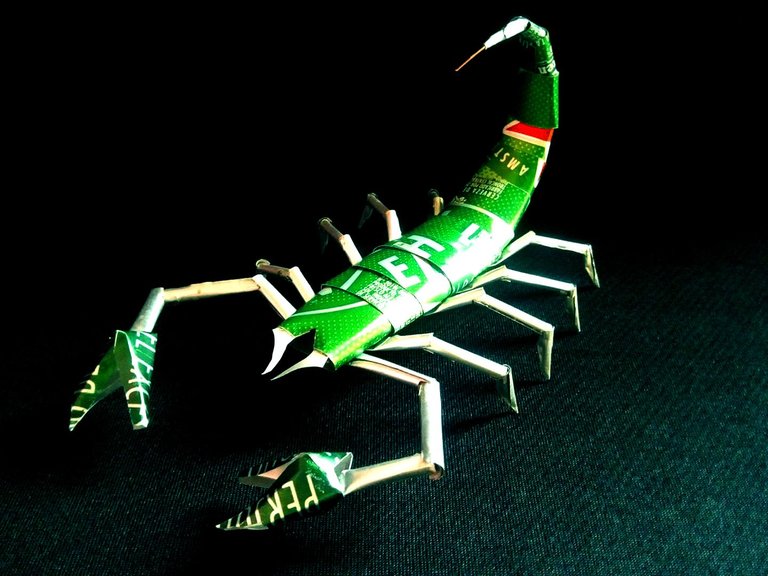 Hello friends of Hive I have returned with a new creation: A very poisonous Scorpion hehe. It is made with soda cans. Scorpions are very interesting insects and there are many species, some more poisonous than others. This scorpioon I made inspired by the Face Hugger of Alien since they have a similar morphology, although the latter is a scary science fiction creature, the scorpion is too. Hope you like.
Hola amigos de Hive he regresado con una nueva creacion: Un Escorpión muy venenoso jeje. Esta hecho con latas de soda. Los escorpiones son insectos muy interesantes y existen muchas especies, unos mas venenosos que otros. Este escorpioón lo hice inspirado en el Abraza caras de Alien ya que tienen una morfología parecida, aunque este último es una criatura de ciencia ficción aterradora, el escorpión también lo es. Espero que les guste.

Process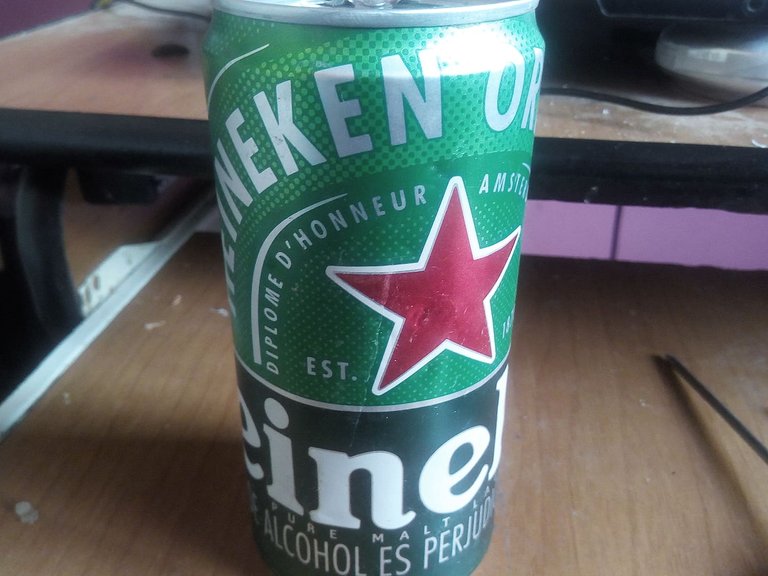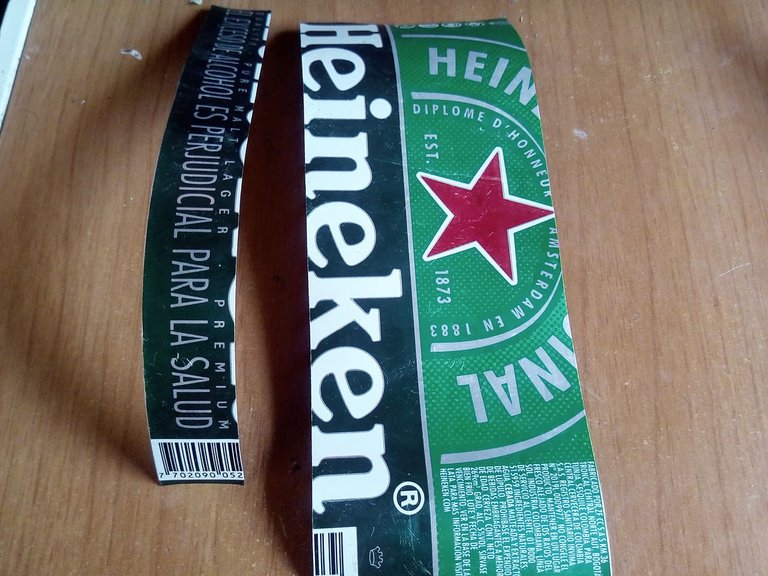 The primary material is a can of Soda. We take a sheet from it and then cut it into strips that measure 2 centimeters wide, with them we will make the body of the scorpion.
El material primordial es una lata de Soda. Sacamos de ella una lamina y luego la cortamos en tiras que midan 2 centimetros de ancho, con ellas haremos el cuerpo del escorpión.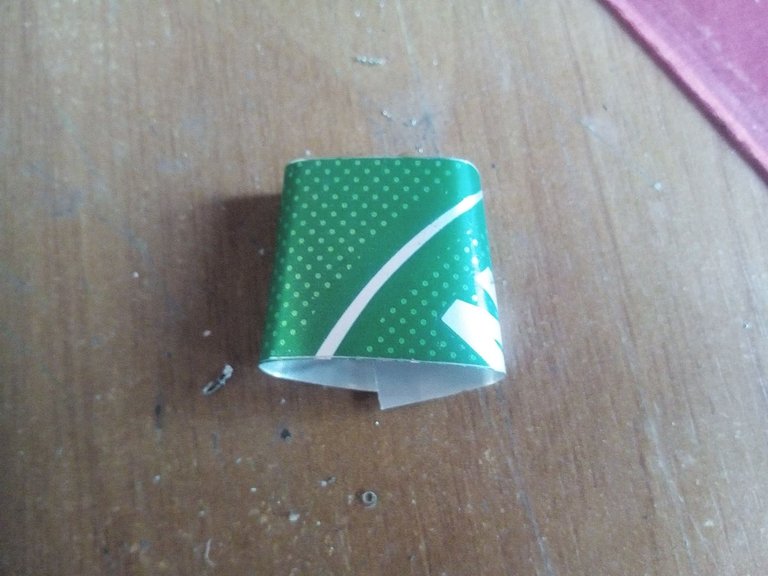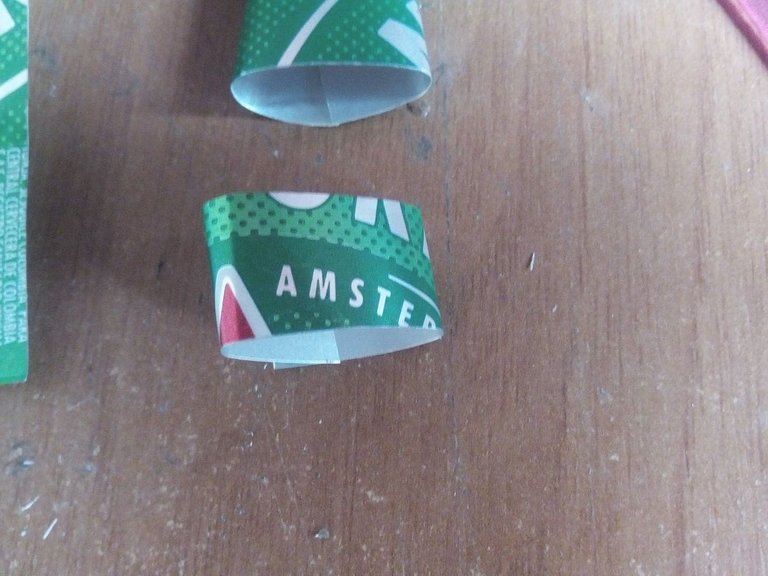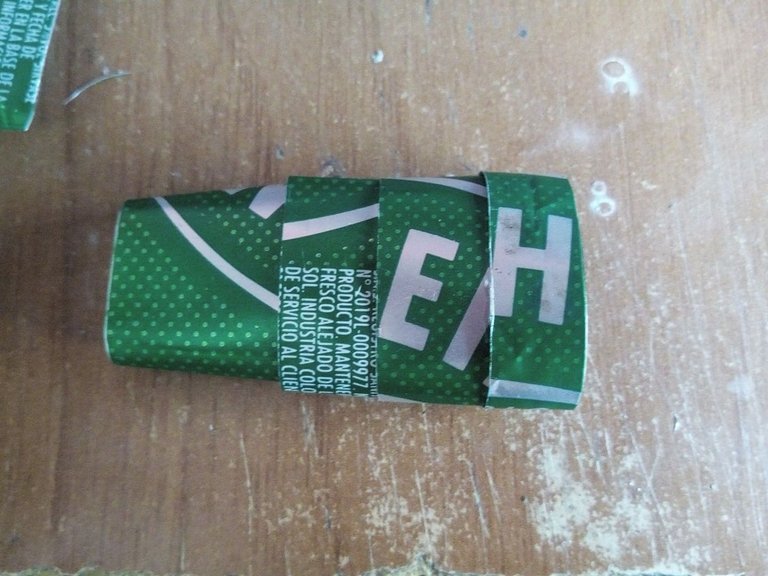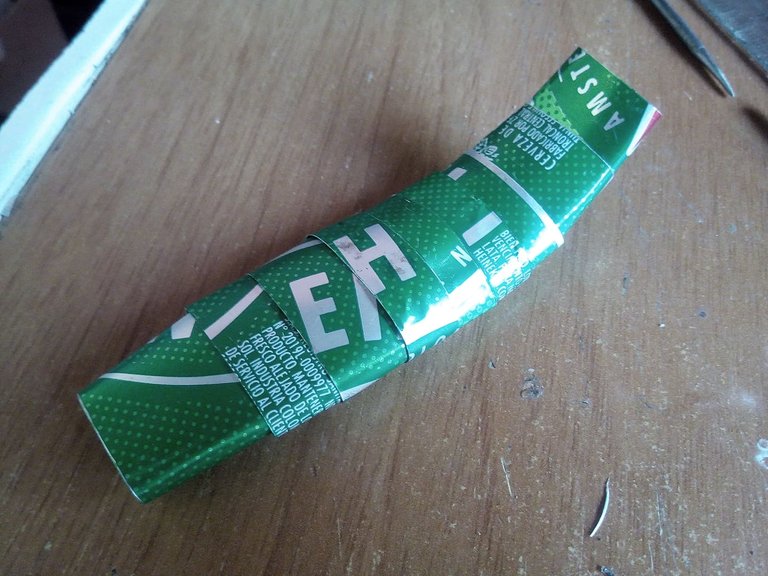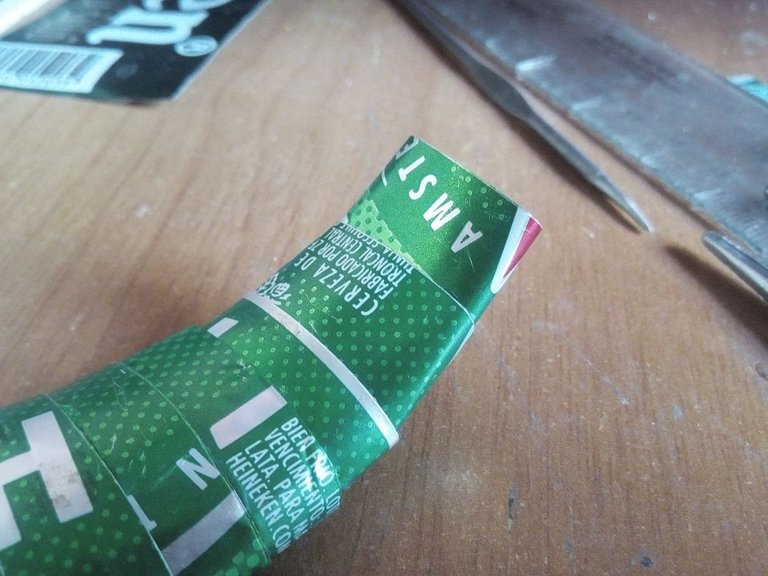 Then we cut each strip and with it we will make rings, then we will join each ring using glue to shape the body of the scorpion. It is important to detail the silhouette well so that it does not lie flat and we can make the tail well.
Luego cortamos cada tira y con ella haremos anillos, luego iremos uniendo cada anillo uando pegamento dandole forma al cuerpo del escorpion. Es importante ir detallando bien la silueta para que no nos quede plano y podamos hacer bien la cola.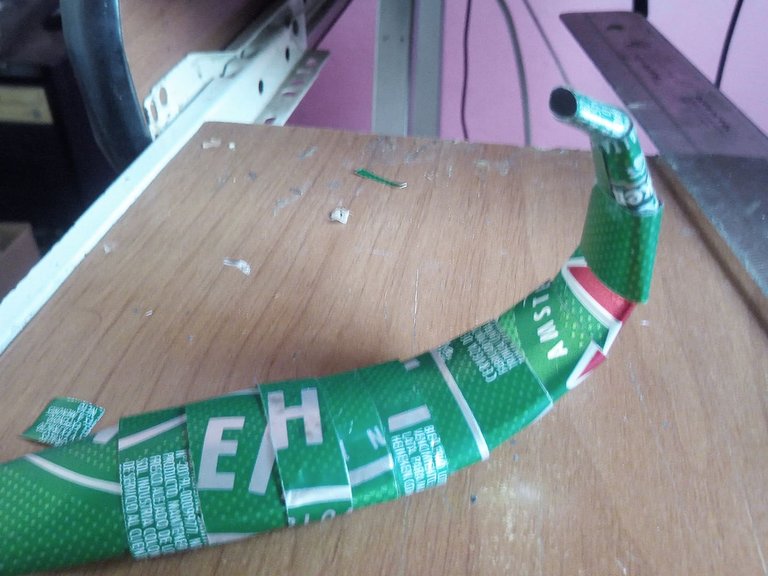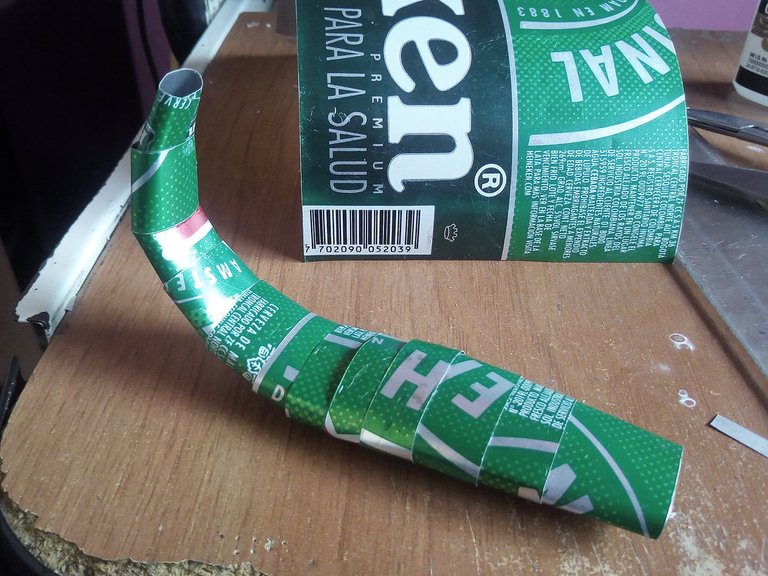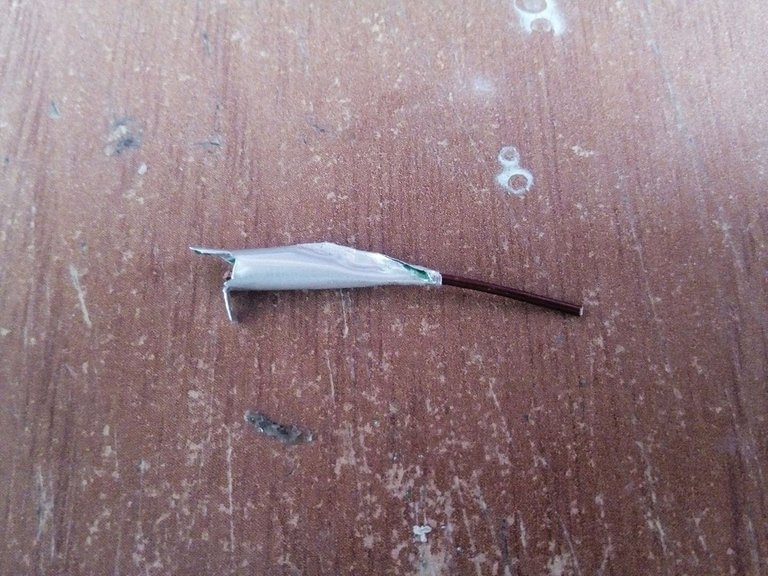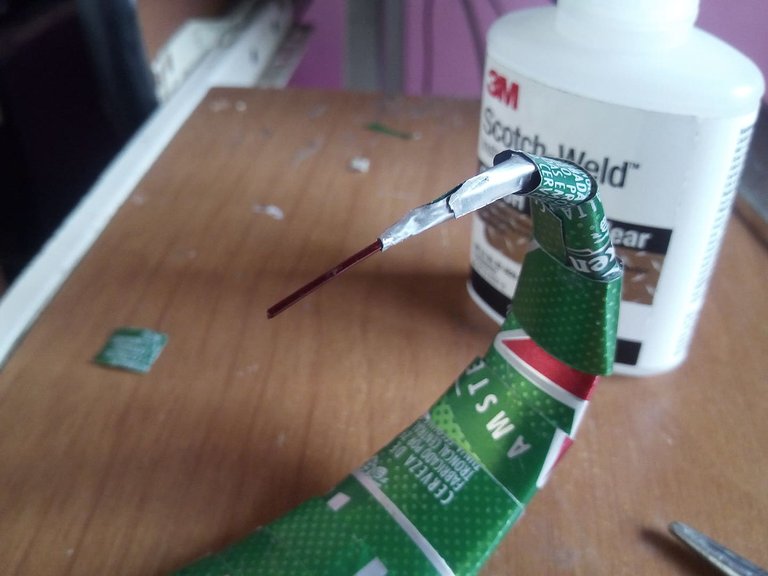 Once we have put the last part of the tail we make the stinger. There are many ways to do it according to the scorpion, I made it in the shape of a needle using copper wire wrapped in an aluminum can and then I glued it to the end of the tail.
Una vez que hemos puesto las ultimas parte de la cola hacemos el aguijon. Hay muchas formas de hacerlo segun el escorpión, yo lo hice en forma de aguja utilizando alambre de cobre envuelto en lata de aluminio y luego lo puse con pegamento en el extremo de la cola.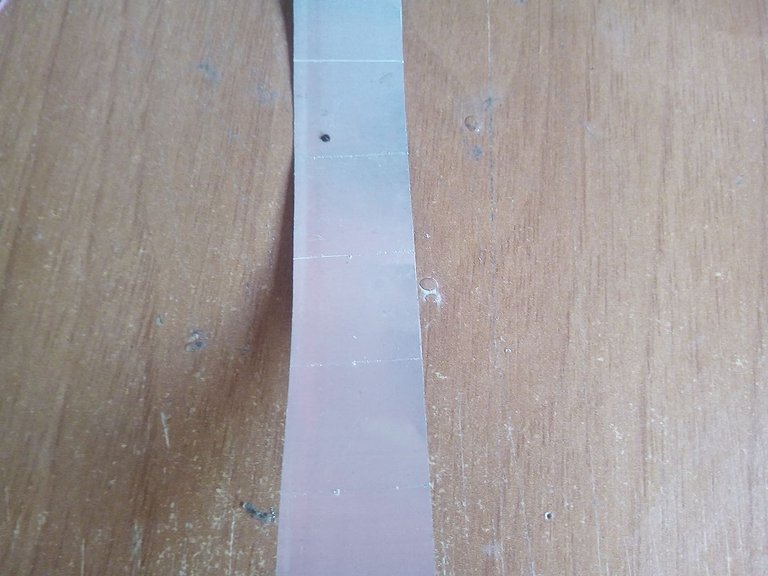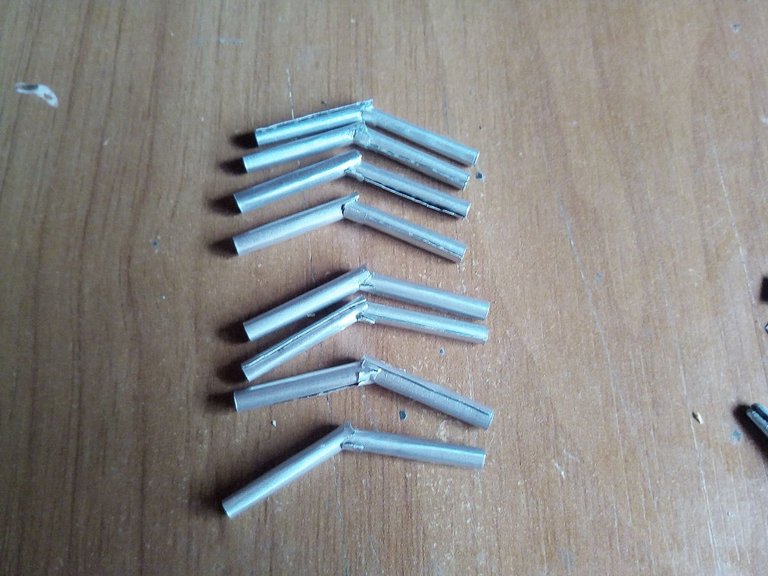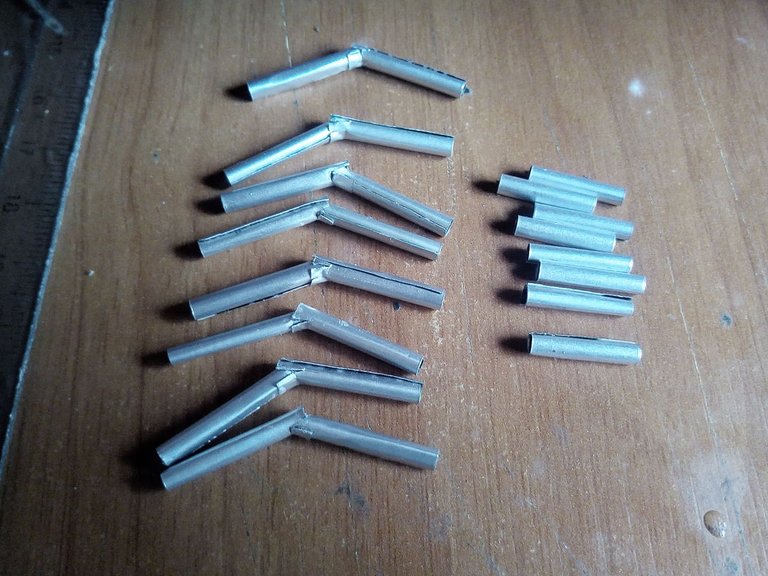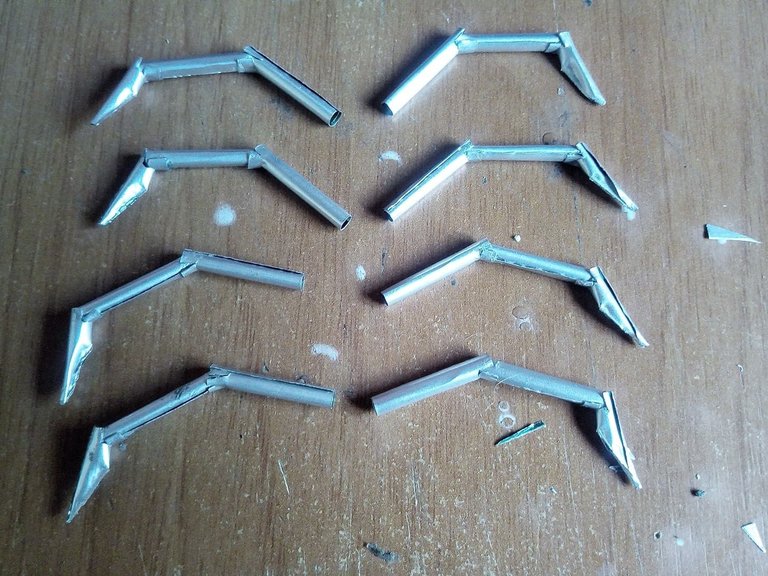 Now we will make the limbs. Scorpions have 8 limbs in total not counting the claws. To do this we cut a strip of soda can of two centimeters and make 24 tubes. Then each limb will be made of 3 tubes so we will make 8 in total.
Ahora haremos las extremidades. Los escorpiones poseen 8 extremidades en total sin contar las pinzas. Para hacerlo cortamos una tira de lata de soda de dos centimetros y hacemo 24 tubos. Luego cada extremidad estará hecha de 3 tubos así haremos las 8 en total.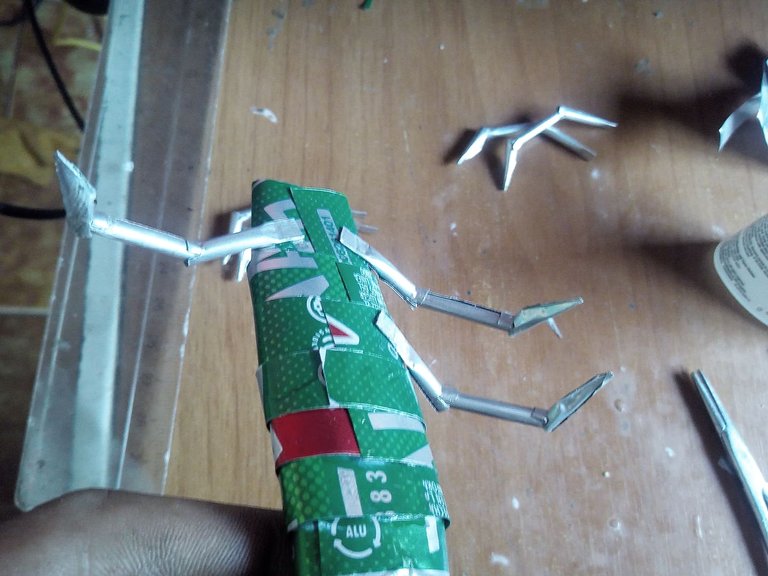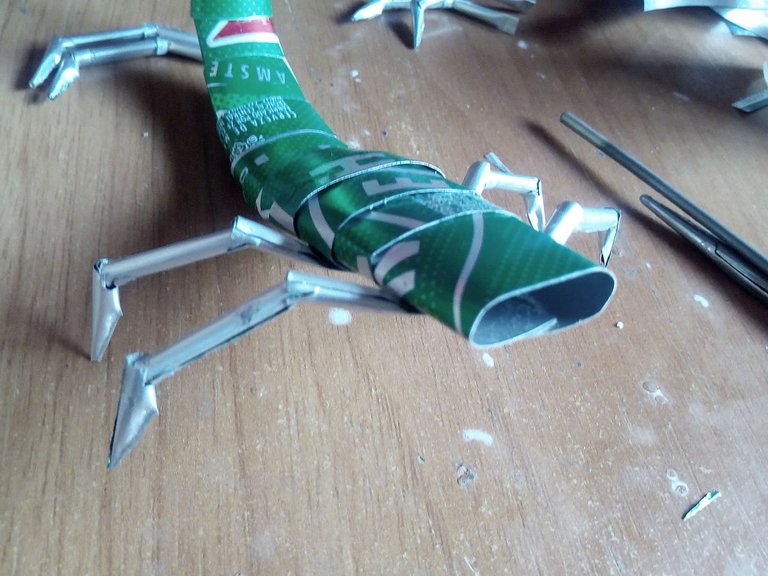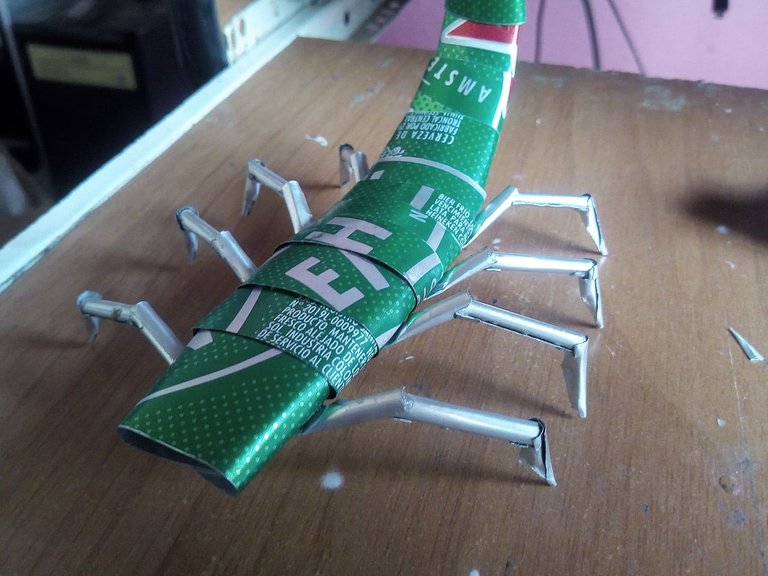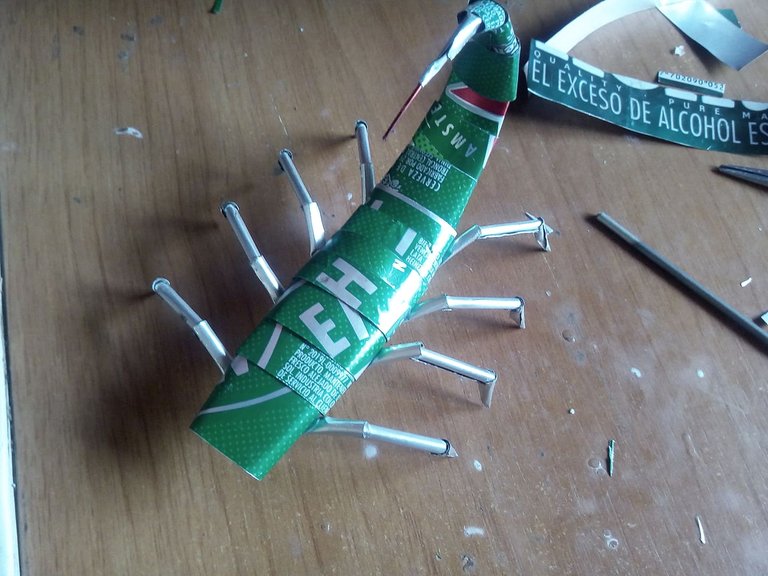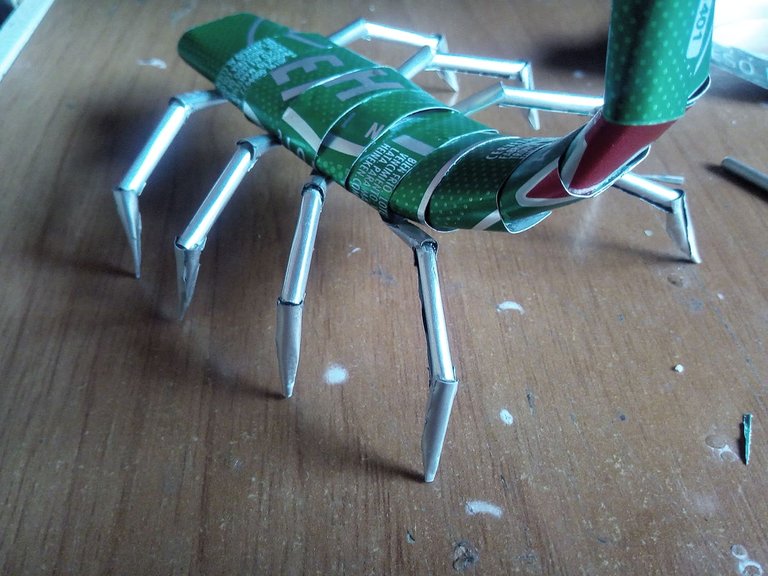 Then when we have made all the limbs, using glue we begin to place one by one in the lower part of the scorpion's body. We are measuring each limb so that they are perfectly aligned.
Luego cuando hayamos hecho todas las extremidades, usando pegamento comenzamos a colocar una por una en la parte inferior del cuerpo del escorpión. Vamos midiendo cada extremidad para que nos queden perfectamente alineadas.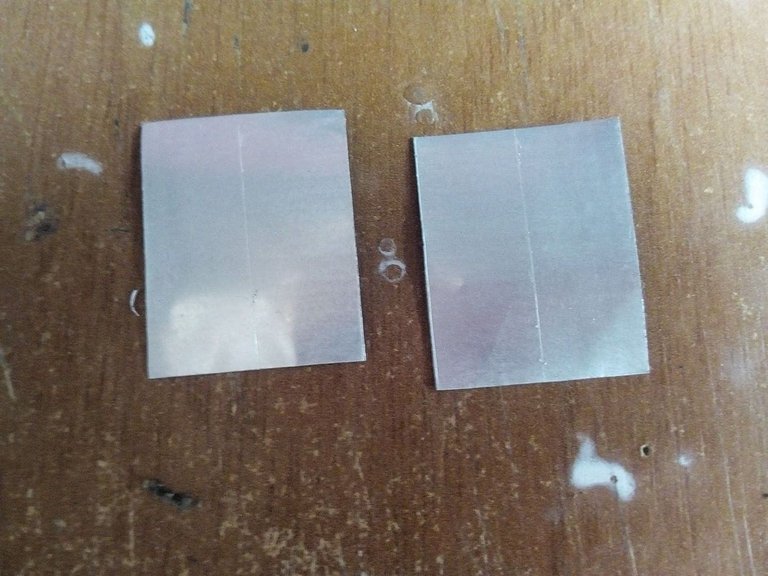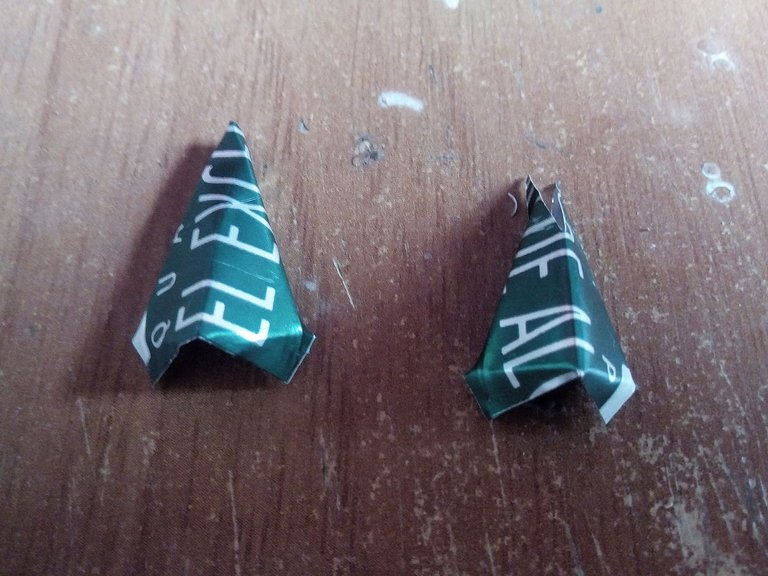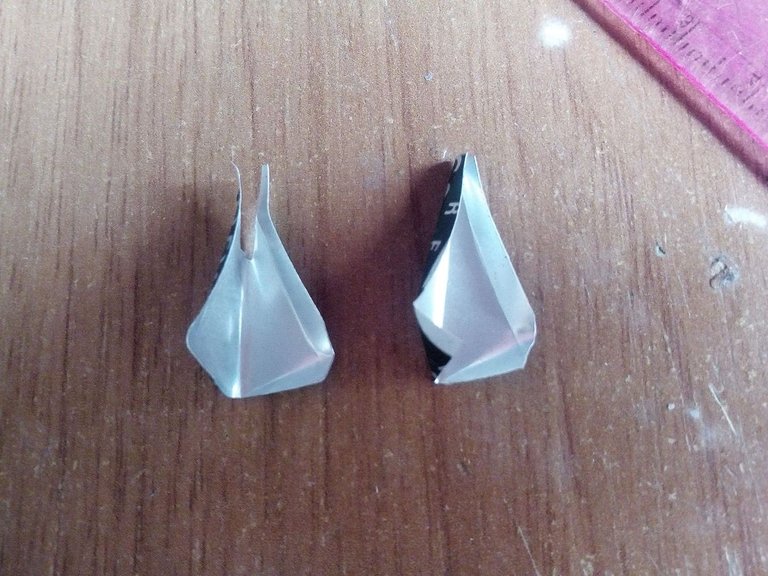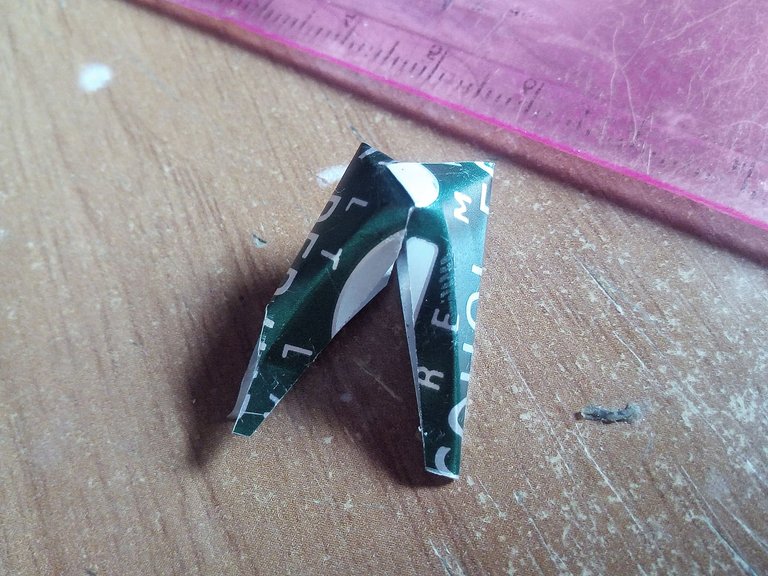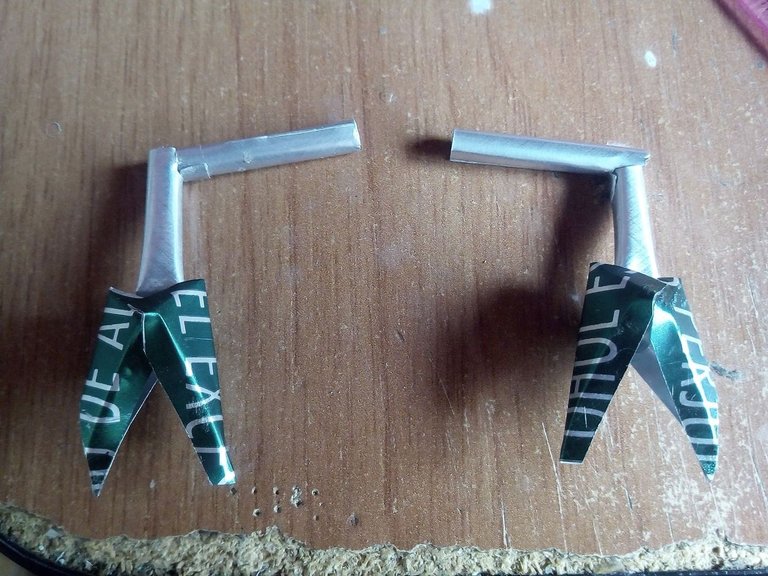 Finally we make the clamps that go in the front part. We use 4 pieces of 2 centimeters and we mold them to our liking, I made some triangles that will be stuck one in front of the other. Then I made the arms in the same way as the extremities and placed the tweezers at both ends, to finish I placed the tweezers on the scorpion in the same way that I placed the extremities.
Por ultimo hacemos las pinzas que van en la parte frontal. Utilizamos 4 retazos de 2 centimetros y las moldeamos a nuestro gusto, yo hice unos triangulos que irán uno pegado frente al otro. Luego hice los brazos de la misma forma que las extremidades y coloqué las pinzas en ambos extremos, para finalizar coloqué las pinzas en el escorpión de la misma manera que coloqué las extremidades.

Final Work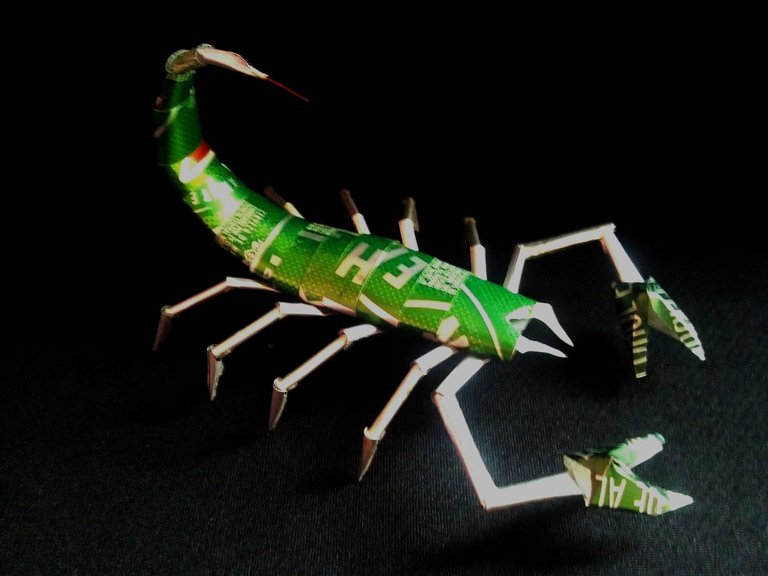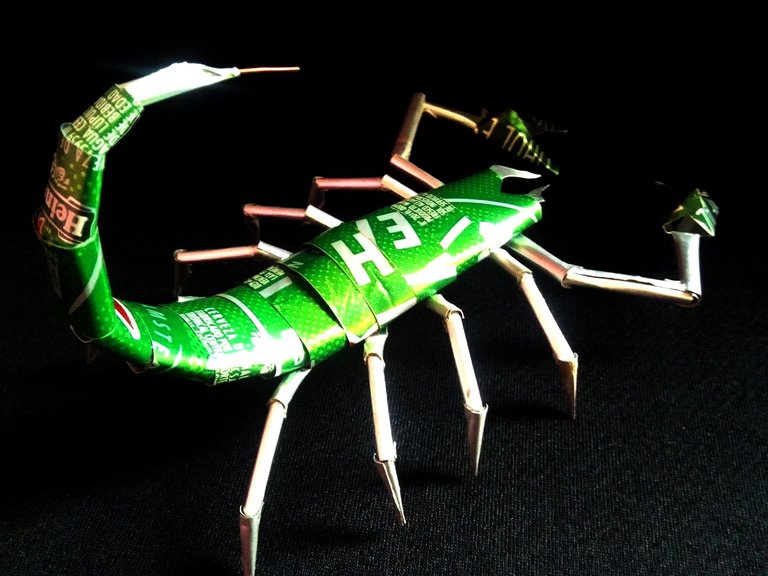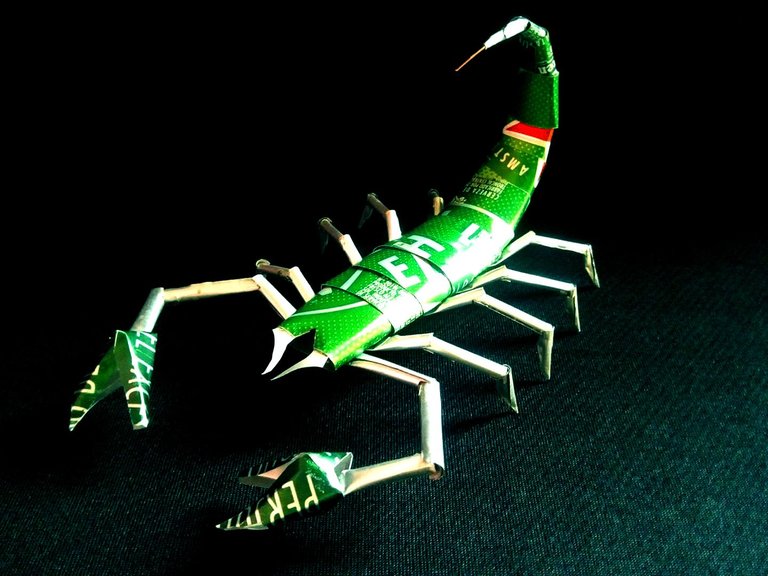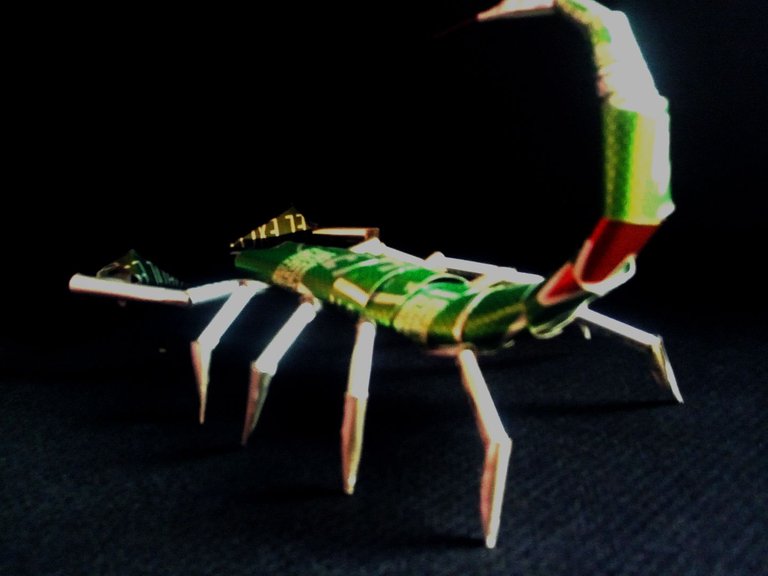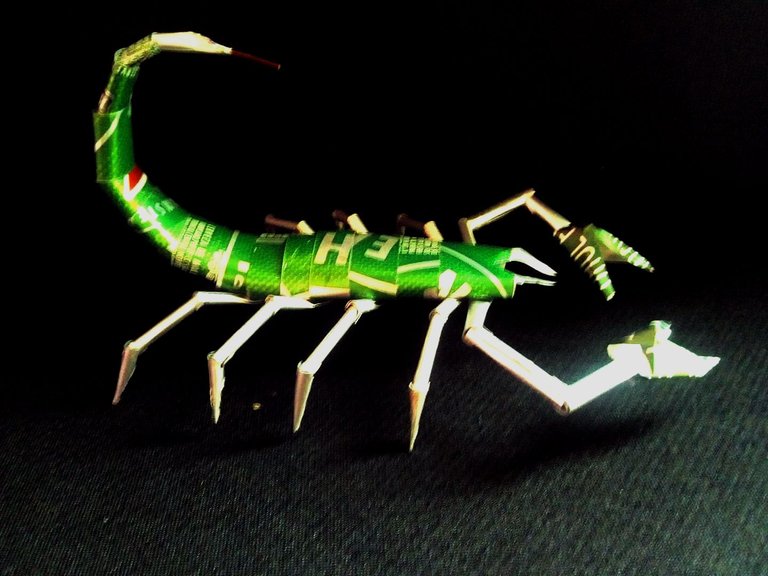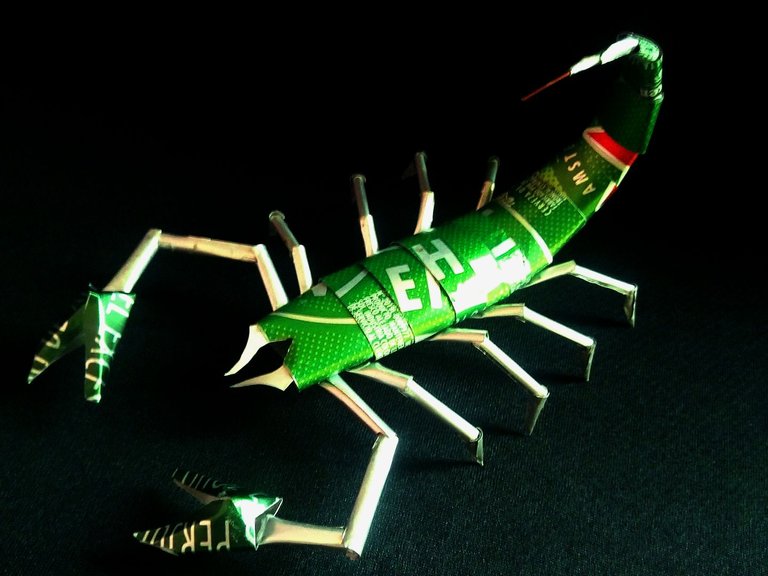 This is how this fearsome scorpion has been, it is not poisonous but it looks just as terrifying. Its size is considerable and it fits perfectly in the palm of my hand, it is a new insect added to my collection. I hope you liked my contribution, let's not forget that those things that we think are no longer useful we can give them a new use with just a little of our imagination. I say goodbye until further opportunity, do not forget to comment how you think. See you soon.
Así ha quedado este temible escorpión, no es venenoso pero se ve igual de aterrador. Su tamaño es considerable y cabe perfectamente en la palma de mi mano, es nuevo insecto agregado a mi colección. Espero que les haya gustado mi aporte, no olvidemos que aquellas cosas que pensamos que ya no sirven podemos darle una nueva utilidas con solo un poco de nuestra imaginación. Me despido hasta nueva oportunidad, no olvides comentar que tal te ha parecido. Hasta pronto.