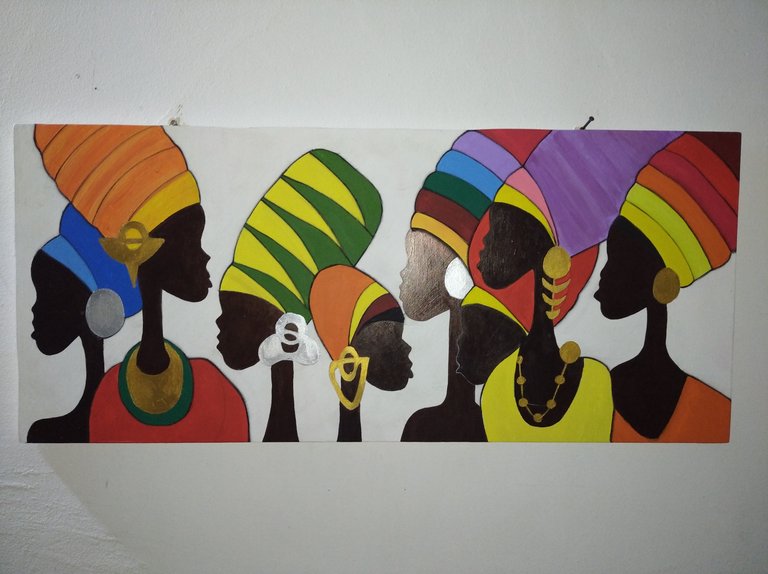 Holaaaaaaa! Mis queridísimos amigos de Hive.
Hoy les traigo este hermosísimo cuadro elaborado en MDF de 9 mm y pintado con pinturas al frío, muy fácil de hacer, decoramos ese espacio que requiere una bella pintura y nos ahorramos dinero si podemos hacerlo nosotros mismos. Sin más, comencemos.
Helloooooo! My dear friends at Hive.
Today I bring you this beautiful painting made of 9 mm MDF and painted with cold paints, very easy to do, we decorate that space that requires a beautiful painting and we save money if we can do it ourselves.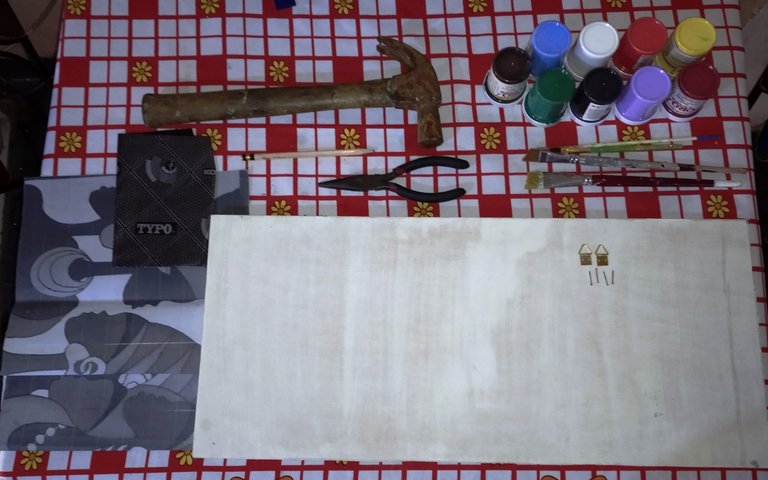 MATERIALES:
Una lámina de MDF 9 mm de 50 x 20 cm.
Pinturas al frío, colores variados.
Patrón de figuras.
Pinceles: plano, angular, redondo y linner.
Lápiz.
Papel carbón.
2 Ganchos de marquetería.
4 clavitos de madera.
MATERIALS:
A sheet of 9 mm MDF of 50 x 20 cm.
Cold paints, varied colors.
Pattern of figures.
Brushes: flat, angular, round and linner.
Pencil.
Carbon paper.
2 marquetry hooks.
4 wooden brads.
PROCEDIMIENTO:
Con la pintura al frío blanca, pintamos la lámina de MDF por ambos lados y dejamos secar.
PROCEEDING:
With the white cold paint, we paint the MDF sheet on both sides and let it dry.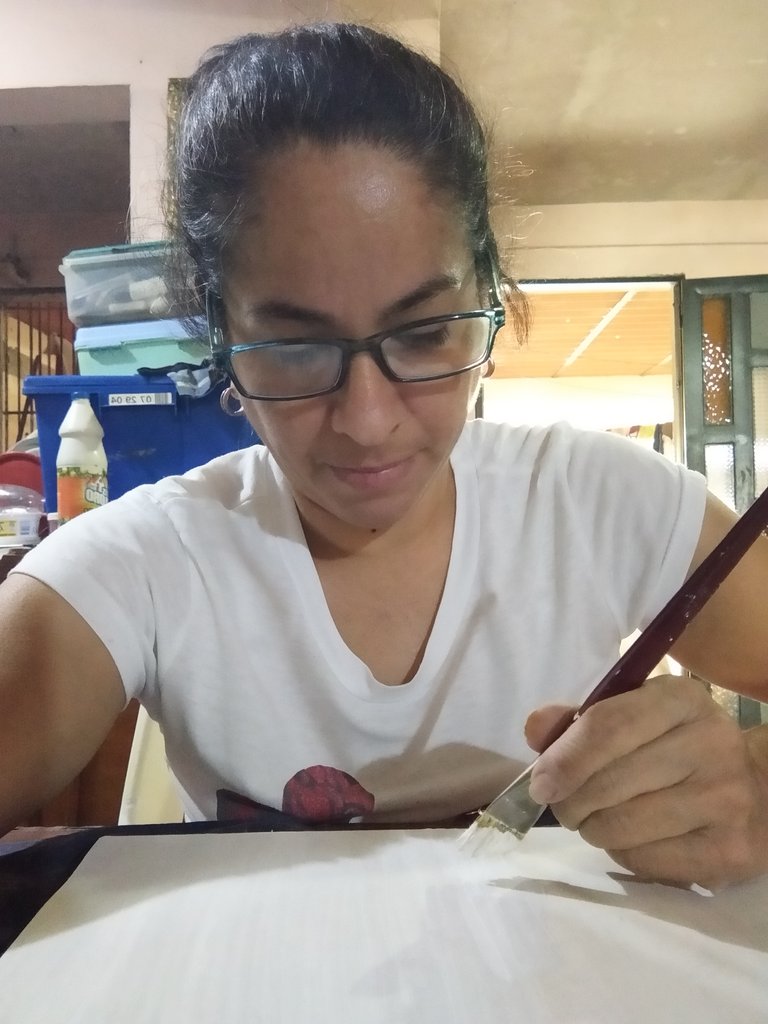 Medimos 12 cm de cada extremos para colocar los ganchos de marquetería con la ayuda de la pinza y el martillo.
We measure 12 cm from each end to place the marquetry hooks with the help of the pliers and the hammer.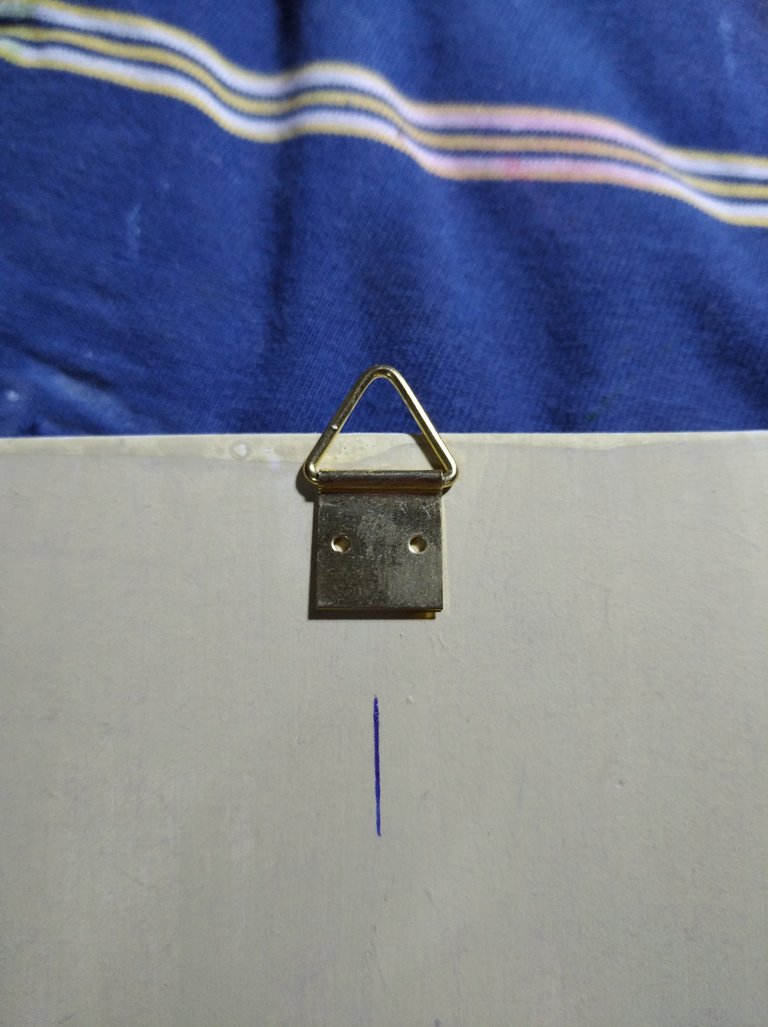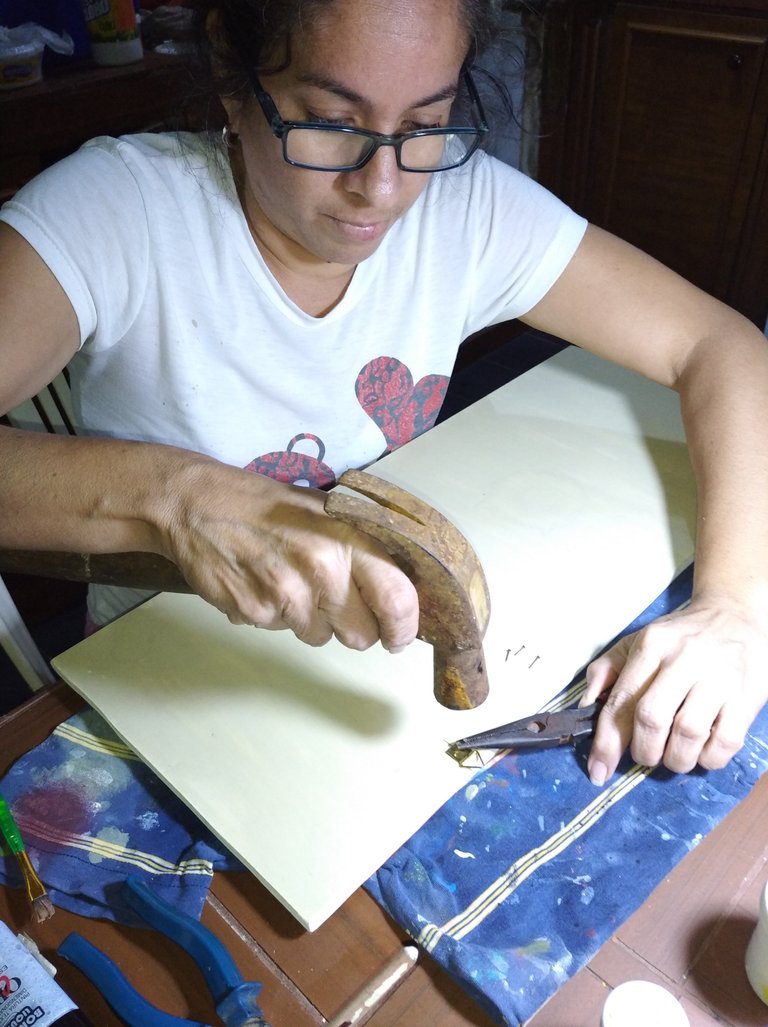 Con el pincel redondo y pintura al frío piel clara, difuminamos toda la pieza de MDF.
With the round brush and cold light skin paint, we blur the entire piece of MDF.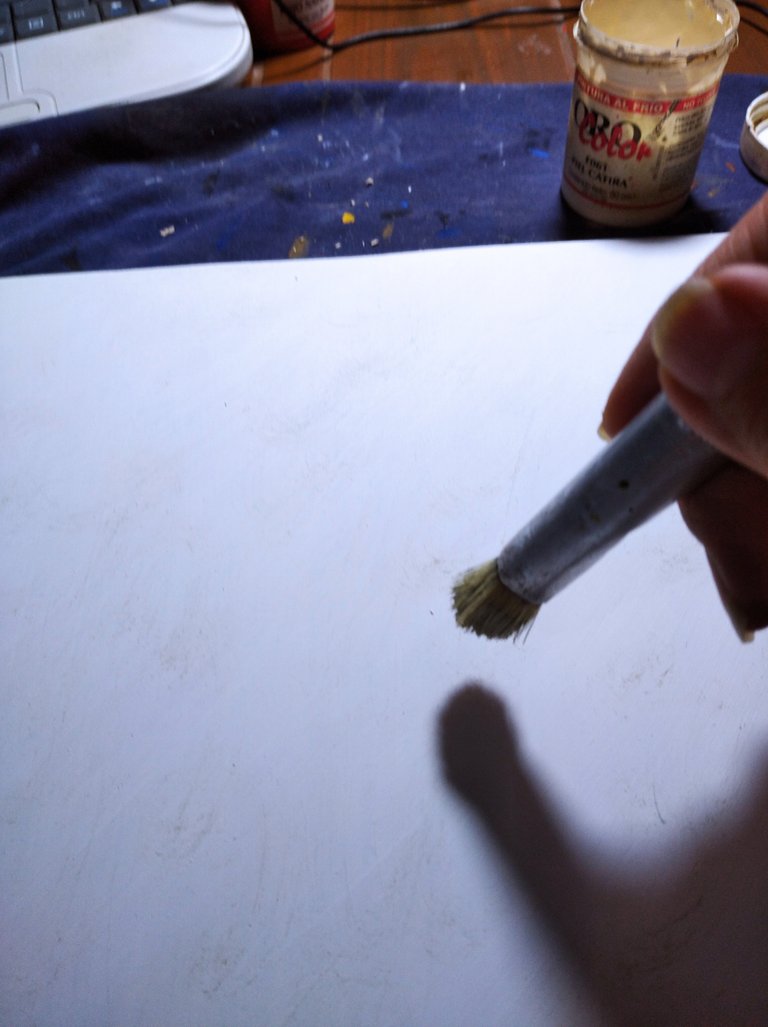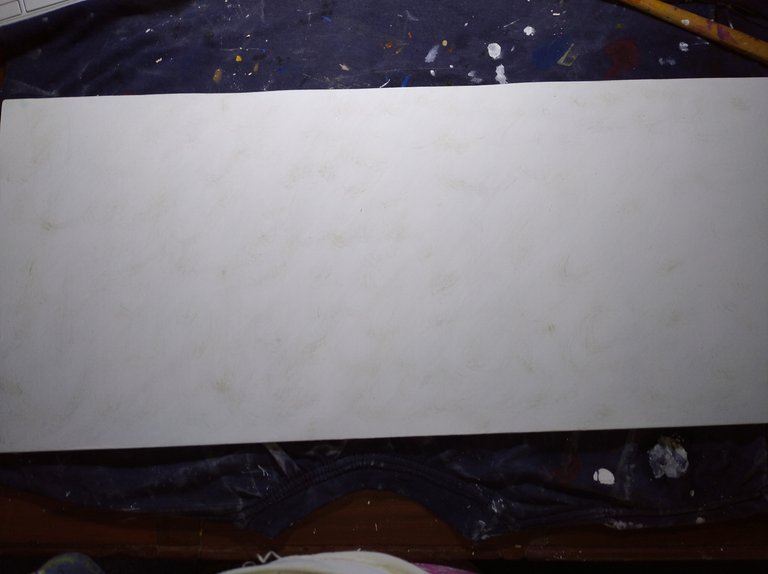 Transferimos nuestro patrón al MDF con el lápiz y el papel carbón.
We transfer our pattern to the MDF with the pencil and carbon paper.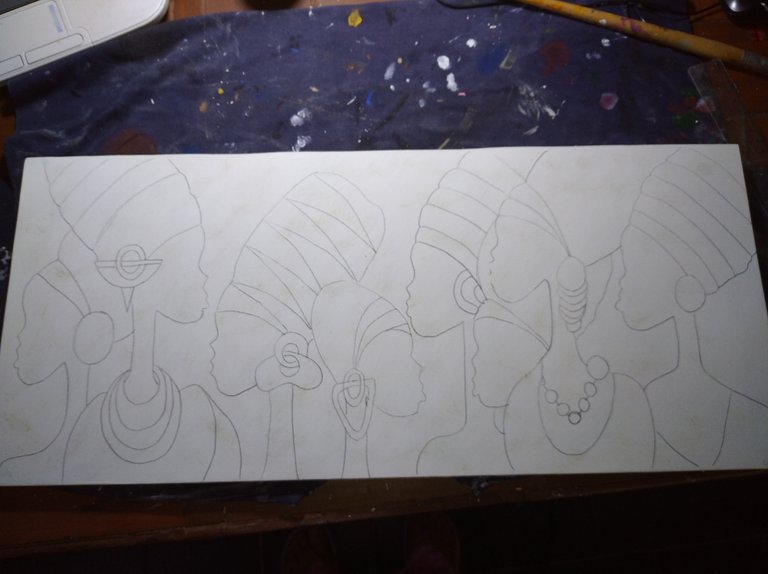 Empezamos rellenando todas las zonas de piel de nuestro diseño con la pintura al frío piel mulata y africana.
We start by filling in all the skin areas of our design with the cold paint mulatto and African skin.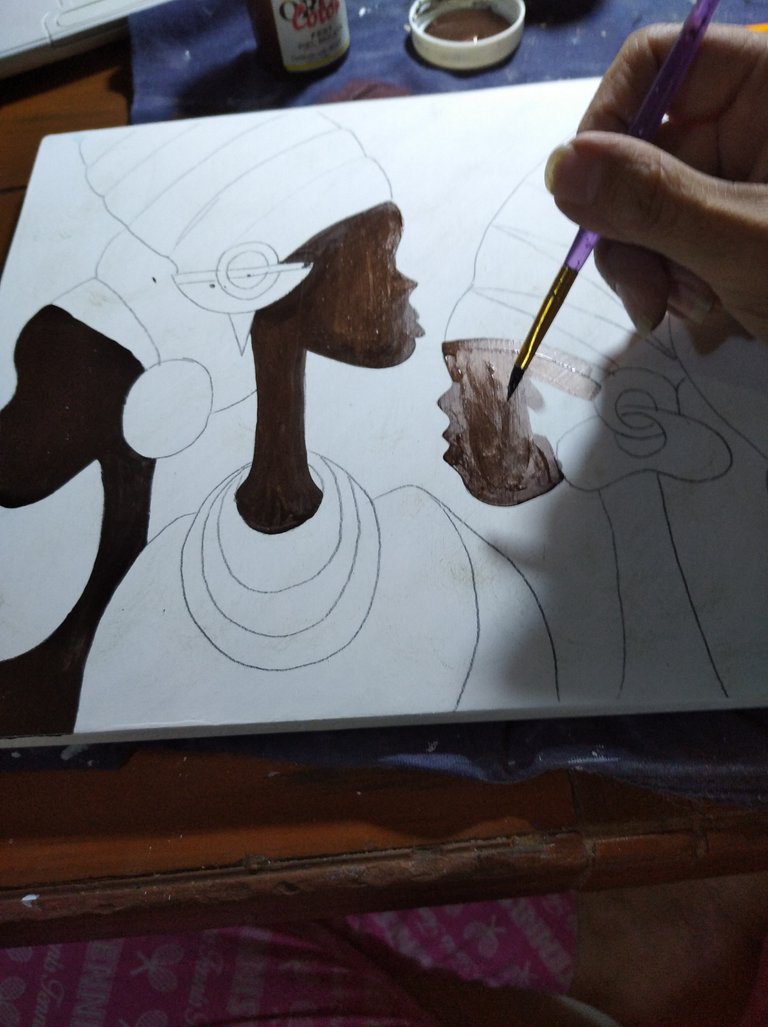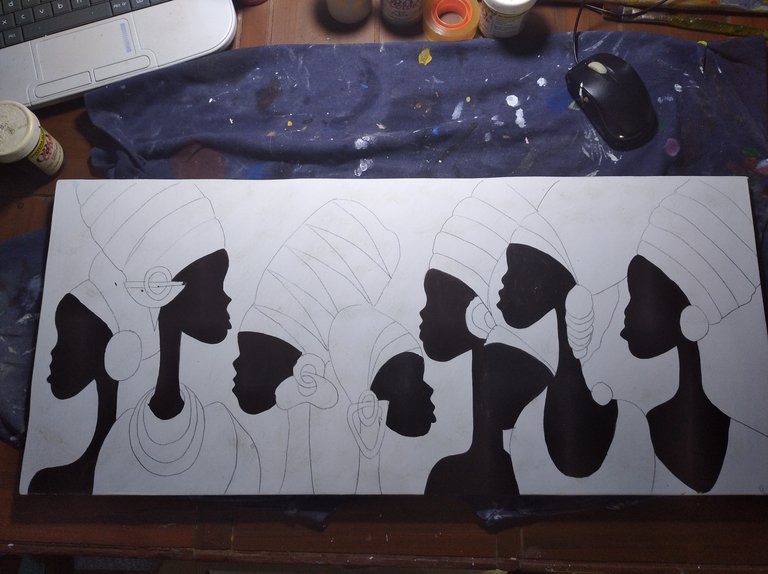 Luego rellenamos los demás espacios con las pinturas de nuestra preferencia y el pincel plano hasta terminar todo el diseño.
Then we fill the other spaces with the paints of our preference and the flat brush until we finish the whole design.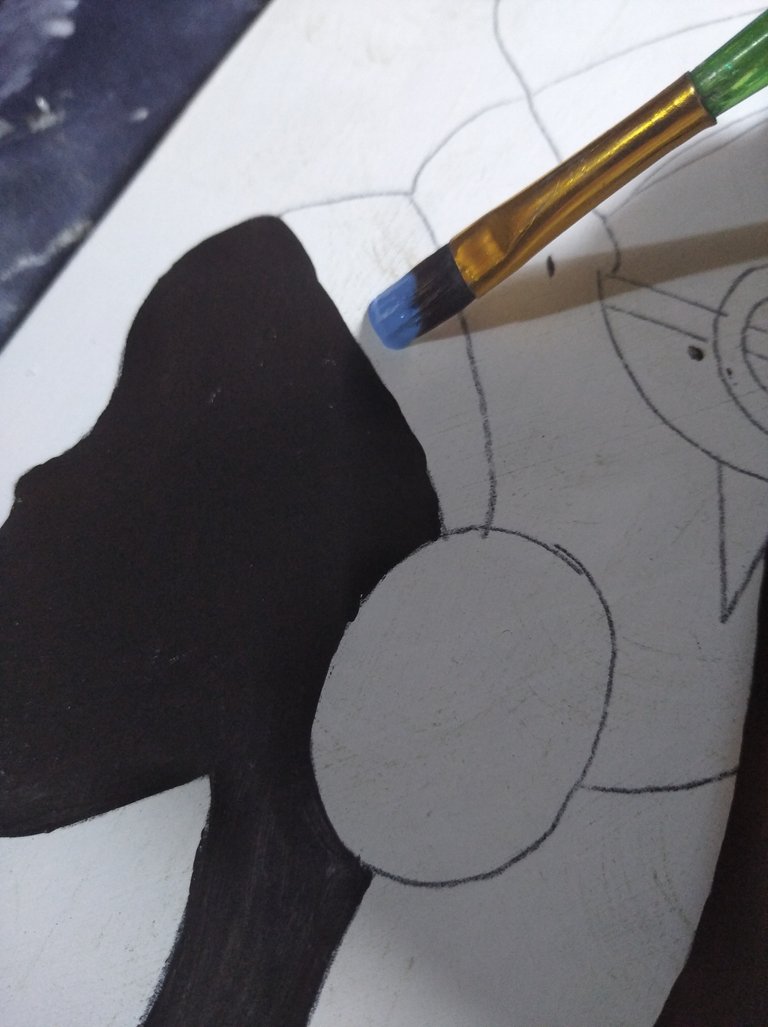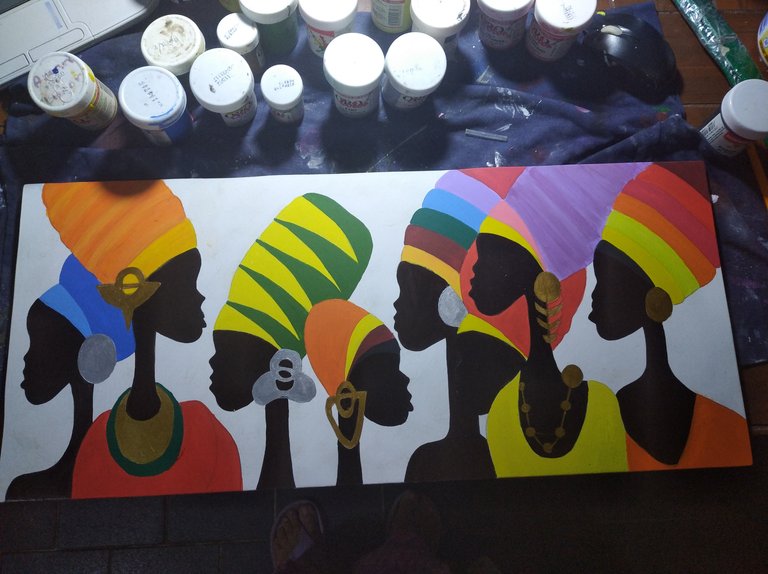 Y por último, aplicamos las técnicas de sombreado y delineado con los pinceles angular y linner alrededor de nuestro diseño.
And finally, we apply the shading and outlining techniques with the angular and linner brushes around our design.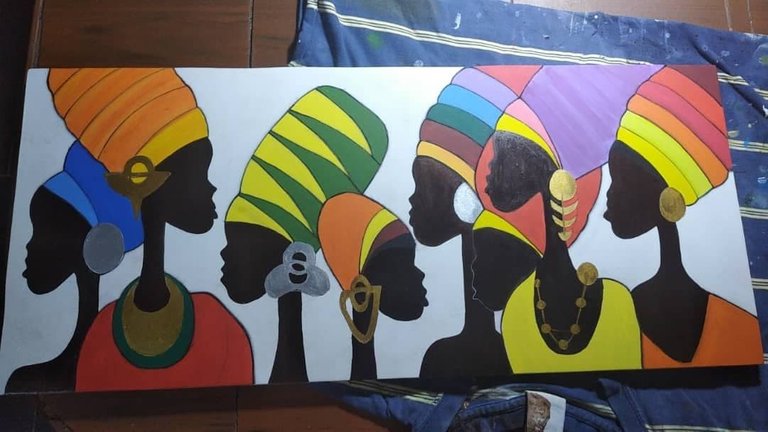 Espero les haya gustado y los invito a seguir mis publicaciones y así compartir ideas y opiniones.
¡Muchas Gracias!
Los quiero mucho
I hope you liked it and I invite you to follow my publications and thus share ideas and opinions.
Thanks a lot!
I love you so much